News of the Week for Nov. 14th, 2021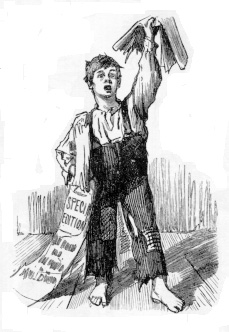 Riots & Revolution
George Floyd Friend Claims Rittenhouse Jurors Are Being Tracked and Photographed
Is it just big-mouth social media blather, or is this an actual threat to the jury hearing the Kyle Rittenhouse case in Kenosha? And if it is, what's being done about it?
Crime-ravaged Seattle is now so dangerous it can no longer protect its own workers: Security guards are hired to walk county staffers to station or ferry (but you're on your own if you work in the private sector)
King County employees will now have security guards escort them to their cars or public transportation hubs each evening after work
BLM promises "bloodshed" in NYC if anti-crime police units return
As we recently discussed, incoming New York City Mayor Eric Adams has promised that he will be "conservative on crime" and restore the NYPD's ability to maintain law and order. That announcement came as welcome news to the many residents and business owners of Gotham who have been hunkering down during one of the worst spikes in violent crime that the city has seen since the early 90s. But as it turns out, not everyone was happy about the announcement. The local chapter of Black Lives Matter is apparently outraged at the thought of the return of the major crimes unit of the NYPD that was disbanded under Bill de Blasio as part of his efforts to defund or abolish the police. The co-founder of the local BLM chapter wasn't mincing words yesterday when he promised that if Adams brought back the special anti-crime units, there would be "riots, fire, and bloodshed."
Wisconsin National Guard Authorized For Kenosha In Anticipation of Rittenhouse Verdict
It's probably a smart move to help maintain law and order, but make no mistake that this mobilization and the threat of more rioting and looting will be hanging over the jury.
Los Angeles School Board defunded its police. Guess what's happening now
In February of this year, the school board for the Los Angeles Unified School District, one of the largest in the nation, slashed $25 million from the school police budget and eliminated the jobs of more than one-third of the school police officers. Officers are no longer stationed on school campuses. It was all openly and proudly done as part of the "defund the police" movement and the board elected to apply the money they saved to hiring "counselors and social workers" who would be deployed to "interrupt violence." How do you suppose that's been working out since the kids have returned to the classrooms?
Rampant Crime in Seattle Forces County Govt To Provide Security Escorts For Employees
"Continued cuts to SPD and underfunding the 911 center are not a plan for true public safety."
Corona Virus
Norway To Reinstate National Measures As Virus Surges
Norway will reintroduce nationwide measures to stem surging coronavirus cases, including authorising towns to use health passes, the government announced on Friday.
Federal appeals court halts Biden administration's vaccine requirement, delivering policy a major blow
A federal appeals court in New Orleans has halted the Biden administration's vaccine or testing requirement for private businesses, delivering another political setback to one of the White House's signature public health policies.
Austria orders non-vaccinated people into COVID-19 lockdown
Austria is placing millions of people not fully vaccinated against the coronavirus on lockdown as of Monday to deal with a surge in infections to record levels, Chancellor Alexander Schallenberg said on Sunday.
Gun Rights
Remington Arms continues its escape from New York
A little over a year ago, we covered a sad story coming out of the small town of Ilion, New York, located roughly in the center of the state. Since 1828, the town had been the home to Remington Arms, one of the most venerable and popular firearms manufacturers in the nation. But last year they announced that they would be going into bankruptcy and closing their doors, following years of high taxes on top of anti-gun rhetoric and policy from the state government and expensive, frivolous lawsuits being brought against them. They had already moved two of their largest production lines to Huntsville, Alabama, a city that welcomed not only the many jobs they brought with them but the rich, pro-Second Amendment culture they embraced. Other parts of their operation were relocated to Tennessee.
Hide the Decline
Environment &
"Green Energy"
"I'm afraid we're going to have a food crisis": The energy crunch has made fertilizer too expensive to produce, says Yara CEO
"I want to say this loud and clear right now, that we risk a very low crop in the next harvest," said Svein Tore Holsether, the CEO and president of the Oslo-based company. "I'm afraid we're going to have a food crisis."
Biden is considering shutting down ANOTHER oil pipeline despite soaring energy prices: Republicans demand Michigan's Line 5 be kept open to avoid a further rise in energy bills this winter
President Joe Biden's Administration is considering shutting down the Line 5 oil pipeline that links Superior, Wisconsin with Sarnia, Ontario, sources report
Climate of dystopia
I worry about Iran's mullahs pursuing their murderous exploits with an arsenal of nuclear weapons, a venture that Barack Obama did everything in his power to facilitate. Obama himself purports to worry about "climate change," f/k/a "global warming." Obama traveled to the 2021 United Nations Climate Change Conference (COP26) in Glasgow to give one of his seemingly endless speeches yesterday.
Biden May Tap Strategic Petroleum Reserve Amid Rising Fuel Prices
Sinking poll numbers are likely a contributing factor.
Barack Obama Graces Glasgow
Obama was in his familiar archbishop mode, preaching against the sins of the people.
How dirty are California's "green" policies?
Of all 50 states, it would be difficult to match Californias posturing as a "green" state with the nation's most stringent environmental policies. Burdensome laws and regulations are imposed by elected officials and bureaucrats who try to outdo each other by burnishing their environmental bona fides. But how much of this posturing is really posing? Worse yet, how many of these policies actually damage the environment?
Biden's Marxist Nominee for Banking Chief Wants Oil, Gas, and Coal Industries to Go Bankrupt
Saule Omarova, Biden's handlers' nominee for comptroller of the currency, the government's top bank regulator, is a self-proclaimed "radical," as Stephen Green has noted. Just how radical became clear in a video clip that surfaced Tuesday, in which Omarova calls matter-of-factly for the destruction of the oil, gas, and coal industries. Well, we can't say that we haven't been warned.
Climate Agenda: Financial Power over Democracy?
Jeffrey Ball has written an interesting essay on climate change, finance, and the developing world. Ball argues, persuasively, that the most sensitive point upon which pressure can be applied is financing for utilities and other infrastructure projects in the developing world, which will produce most of the greenhouse-gas emissions in the coming decades.
Biden Banking Nominee Wants To "Starve" Companies That Invest in Oil and Gas
Saule Omarova attended Moscow State University on a Lenin scholarship
The Biden DOJ's lawless "environmental justice" investigation of Alabama
The Justice Department's Civil Rights Division has announced that it opened an "environmental justice" investigation into the Alabama Department of Public Health and the Lowndes County Health Department.
Climate Models Overlook Benefits of CO2 and "Lukewarming," Data Scientist Says
Rather than relying on climate change models that could be the basis of expansive and costly regulations, policymakers should instead question those models, focusing on the legitimacy of their underlying assumptions.
Obamacare
Government in Healthcare
B.C. doctor clinically diagnoses patient as suffering from "climate change" – Picked up his patient's chart & penned in the words "climate change"
Times Colonist: Climate change enters the ER: For the first time in his 10 years as a physician, the ER doctor picked up his patient's chart and penned in the words "climate change." "If we're not looking at the underlying cause, and we're just treating the symptoms, we're just gonna keep falling further and further behind," he told Glacier Media when asked why he did it. At the same time, Merritt says he hoped another family physician would read the chart, and one day, consider drawing a straighter line between their patients' health and climate change.
Assisted-Suicide Mendacity: Today's "Strict Protections" Become Tomorrow's Unjust "Barriers"
When assisted-suicide mongers promise strict guidelines to protect against abuse, rest assured, it's nothing but a con. It won't take long before these same advocates denigrate the very "protections" they promoted as "barriers" or "obstacles" to a good death.
War & Terror
China triggers growing fears for US military
China's military buildup and its push to develop nuclear-capable missiles is unnerving Congress and U.S. defense officials alike. America's defense establishment has watched threats from Beijing rapidly grow in multiple areas, including recent hypersonic missile tests, an expanding nuclear arsenal, strides in space and cyber and seemingly daily threats to Taiwan.
China Builds Missile Targets Shaped Like U.S. Aircraft Carrier, Destroyers in Remote Desert
The Chinese military has built targets in the shape of an American aircraft carrier and other U.S. warships in the Taklamakan desert as part of a new target range complex, according to photos provided to USNI News by satellite imagery company Maxar.
Iraqi PM survives assassination attempt
Iraq Prime Minister Mustafa al-Kadhimi is alive following an assassination attempt. At least two drones attempted to kill al-Kadhimi on Sunday within Bagdad's Green Zone taking out multiple bodyguards. al-Kadhimi's Office later said the attack wouldn't be tolerated.
Beijing's Taiwan Invasion Timeline: Two Predictions
In recent days, two government officials — one Taiwanese, the other American — have made noteworthy predictions about just when the People's Republic could attack Taiwan.
Metallurgist admits faking steel test results for US Navy subs
A metallurgist in the US state of Washington has pleaded guilty to fraud after she spent decades faking the results of strength tests on steel that was being used to make Navy submarines.
China says conducted readiness patrol as U.S. lawmakers visit Taiwan
China's military said on Tuesday it conducted a combat readiness patrol in the direction of the Taiwan Strait, after its defence ministry condemned a visit to Taiwan by a U.S. Congressional delegation it said had arrived on a military aircraft.
U.S. Tests Israel's Iron Dome in Guam as Defense Against Chinese Cruise Missiles
System gets tryout at Pacific base, countering Beijing's buildup
American Weakness Inviting Nuclear Blackmail: It's No Longer a MAD, MAD, MAD, MAD World
I came of age politically during some of the hottest days of the Cold War, when President Ronald Reagan was speaking justly of an "evil empire" bent on domination, and both superpowers bristled with nuclear arsenals several times larger than the ones we possess today.
China Is Evading U.S. Spies — and the White House Is Worried
Under Xi Jinping, China has become an even harder target for America's spying operation.
U.S. Army Tests Israel's Iron Dome System To Meet Growing Chinese Missile Threat
The Wall Street Journal: "Iron Dome missile-defense system is being tested in Guam by U.S. military planners concerned about possible Chinese attacks."
U.S. national security think-tank plagued by childish wokeness
The Center for Strategic and International Studies has succumbed to childishness and wokeness, borrowing Harry Potter imagery and disavowing author J.K. Rowling in a report on space-based defence technology.
China THREATENS Australia with a 'heavy attack' and warns allied forces 'better be prepared to sacrifice' in defence of Taiwan after Peter Dutton confirmed we would join the US in protecting the island
China ominously declared it will attack Australia if they come to the aid of Taiwan
US President Biden signs law to ban Huawei and ZTE from receiving FCC licences
The Secure Equipment Act of 2021 received bipartisan support prior to it being signed by Biden.
National
State Street, One of World's Largest Investment Firms, Requires Permission for Staff to Hire White Males
Gotta go woke.
Rutgers U. faculty groups support prof who said white people "gotta be taken out"
Two Rutgers University faculty groups have come out in support of "Professor Crunk," aka Brittney Cooper, who said in a recent interview that "white people are committed to being villains" and as such "we gotta take these motherfuckers out."
New GOP candidate consensus: Forget the 2020 election?
A predictable aftershock from Glenn Youngkin's momentous upset last week in Virginia. If Youngkin had underperformed in the suburbs, Republicans may have concluded that those voters are lost to them for the foreseeable future and therefore the only way to compete in statewide races is to go all-in on pandering to the base. That means lots of red meat about rigged elections, avenging Trump's stolen victory, etc.
San Francisco residents wonder if they should just learn to tolerate burglaries
The San Francisco Chronicle published a story over the weekend that really shows you where things are going in the city. It was about two men, Nicholas Tiller and Tyler Howerton, who were caught after a recent burglary in the Castro district. Both have long criminal histories of similar crimes and neither seems likely to stop committing crimes those crimes so long as they are free to do so. But in San Francisco, with progressive DA Chesa Boudin, there is uncertainty about how to deal with them.
Do Transgender Women Have a "Right to Gestate"?
Bioethics discourse is moving in an ever increasingly radical direction. One recent and recurring theme is that biological men who identify as women should have a "right to gestate," that is, to obtain uterus transplants so they can become pregnant and give birth (probably via caesarian section.) One animal experiment has already been conducted toward this end.
Universities Try to Deal with Student Mental-Health Problems
It seems to be the case that young Americans are becoming more troubled. On our university campuses, suicides and attempts have been increasing. Are school officials doing a good job of handling this?
Video: Suburban moms in Virginia tell CNN why they flipped from Biden to Youngkin
As grim as this clip is for Democrats, it might reassure them to learn that all of these women were single-issue voters last week. If Dems can pivot on that issue — school closures — then in theory these votes are back in play.
Law and order Republican wins Seattle City Attorney race
This was a race that John reported on shortly after last week's election, but the result had still been up in the air at that point. Ann Davison, a Republican attorney, was running for the office of City Attorney against a Democrat who was such an extreme proponent of abolishing the police that she once described a person who detonated a bomb at a police station as a "hero." Davison, by contrast, promised to restore law and order in the city and resume the prosecution of "lower-level crimes" that had been abandoned by her predecessor. In a city as blue as Seattle filled with people who actually support Antifa anarchists, it would have been amazing to see Davison even come close. But on election night she appeared to have a measurable lead.
Study: Diversity Statements Required for One-Fifth of Academic Jobs
Requirements as common in STEM as in social science
Progressive have a plan for critics of wokeness: Make them shut up
I'm not really exaggerating here. You probably saw that last week, in the wake of the electoral disaster for Democrats, James Carville went on TV and gave his assessment: "What went wrong was this stupid wokeness." Saturday, MSNBC hosted Roland Martin and asked for his reaction to Carville.
McConnell flouts Trump, MAGA: I'm "delighted" that the House passed the bipartisan infrastructure bill
He voted for the bill in the Senate and by now the breach between him and Trump is irreparable, so there's really nothing further for McConnell to lose by antagonizing him and his fans.
Rittenhouse Trial Day 5: Alleged Victim Gaige Grosskreutz Implodes, Admits Had Glock Pointed At Kyle When Shot, Lied to Police About It
It would be hard to fully express what a catastrophe this day was for Prosecutor Binger. State laughably responds with suddenly-discovered drone footage.
Democratic Sen. Wyden's Son Trashes Him on Twitter: "Why Does He Hate the American Dream So Much?"
Sen. Ron Wyden's (D-OR) son took to Twitter on Sunday to take aim at his father's proposed tax policies.
Principal at Fairfax County High School Told Mom Who Exposed Pornographic Books That Parents Aren't Allowed in District's Libraries
A Fairfax County, Virginia, mother told The Daily Caller News Foundation that the principal at her son's school told her that parents are not allowed to check out books at its library.
The Rise of "Chief Diversity Officers" at K-12 Schools
Diversity officers slowly are corrupting K-12 education by bringing diversity, equity, and inclusion initiatives into schools and teaching children divisive topics such as critical race theory, a Heritage Foundation scholar says.
U of North Dakota proposes sweeping "gender inclusion" policy that would house students according to gender 'identity'
The University of North Dakota is considering a policy change that would inflict 'gender inclusion' mandates upon nearly every aspect of university life.
NYT columnist: Get schools back to normal … before Republicans can pounce on school choice
I love it when we follow the science! The science in Michelle Goldberg's argument consists mainly of preventative treatment against Republicans pouncing on school closures and absurd restrictions. Goldberg does make a compelling argument that the fury over CRT-influenced curricula and education policies served mainly as a totem for a broader parental loss of control over education, and that parents want to take that control back
Schools ditching grading to avoid anyone getting D or F grades
At Alhambra High School in Martinez, California, west of San Francisco, things weren't going well earlier this year. Between the pandemic and the government lockdowns, some of the teachers noticed that students were struggling more than usual. One teacher named Joshua Moreno noticed that too many students were getting failing grades of Ds and Fs. In his frustration, he declared that the point system clearly wasn't working and it had turned into nothing more than a "points competition." While some students were still able to complete all of their work and get As, others would fall far behind and simply give up. So Moreno decided to "fix" things so they would be more fair. He did away with grades and began evaluating students on "how much they were learning" instead. What could possibly go wrong?
Today's mystery: Is someone trying to dox the Rittenhouse jury?
Looks like someone — or a group of someones — may not have much confidence in Kenosha prosecutors. In court this morning, Julio Rosas reports that the judge revealed surveillance on jurors as they boarded buses for the courtroom.
Disappointment: Sununu declines Senate bid to unseat Hassan
Yes, this does set back the GOP's hopes of a Senate takeover next year. But after hearing Chris Sununu's explanation for his decision to run for a fourth term as governor instead, who can fault his reasoning?
The Left Doubles Down on "CRT Isn't Taught in Schools"
As a parents-led grassroots backlash to critical race theory (CRT) in public-school classrooms has swept the country over the course of the past six months, the left-wing establishment — both in the Democratic Party and the progressive-friendly mainstream media — has largely reacted by dismissing parents' concerns as baseless. Despite the obvious evidence to the contrary, the official organs of the Left have maintained that the ideology is not taught in public schools at all, and that parents' concerns are driven by some combination of ignorance and outright racism.
Congress approves alcohol monitors in ALL new cars to stop drunk driving in Biden's new $1.2T in infrastructure package
The new infrastructure bill includes $17 billion for road safety programs
Matthew McConaughey Says Texas Needs "Aggressively Centric" Government
Matthew McConaughey, the actor flirting with a run for Texas governor, said the state and rest of the country need "aggressively centric" governments to overcome partisan divides.
US food banks struggle to feed hungry amid surging prices
U.S. food banks already dealing with increased demand from families sidelined by the pandemic now face a new challenge — surging food prices and supply chain issues walloping the nation.
Homeless shelter opens on Billionaires' Row
After several years of back-and-forth battles, a homeless shelter has opened along the so-called Billionaires' Row in Manhattan.
Rittenhouse Trial Day 6: State's Autopsy Expert Supports Self-Defense Narrative In Another Disastrous Prosecution Day
Soot pattern on the right hand of Rosenbaum suggested that it had been on the muzzle of the rifle when the hand was shot.
Recall Petition Against Far Leftist San Francisco DA Chesa Boudin Certified, Election June 7, 2022
Meanwhile, SF neighborhoods hiring private security as SF newspaper asks is residents should…"tolerate burglaries".
South Carolina, Montana School Boards Associations Split From NSBA Over "Domestic Terrorist" Letter
Let me repeat myself: End the Department of Education and the NSBA and everything else goes with it.
My Son's English Teacher Showed a Transgender Activist's Video in Class. Here's What I Did Next.
My eighth grade son recently got a "lesson" in English class that featured a video of a transgender activist making a speech that includes sexually suggestive language.
Theater Prof Facing Possible Firing for Not Being Sufficiently Outraged
Dr. Steven ??Earnest [of Coastal Carolina University] … was suspended from teaching after criticizing student protestors who staged a walkout because they saw the names of students of color written on a whiteboard and mistook the list as malicious. In fact, it turned out to have been a list of students who might want to hang out together….
Republican Senate Recruitment Efforts Lagging, Putting Dreams of Majority in Peril
The political climate for Republicans going into 2022 could hardly be better. The inflation rate is historically high and is expected to stay that way well into 2023. There's an incipient revolt among parents who are rebelling against arrogant school boards and left-wing teachers' unions. Also, friendly redistricting maps being drawn by red states should increase GOP advantages in House races.
Kyle Rittenhouse takes the stand, breaks down as he describes Rosenbaum running at him (Update: Judge lays into prosecutor)
We'll get to Rittenhouse's testimony in a moment but before that, Jacob Marshall took the stand to testify about his meeting in the hospital with his "best friend" and former roommate Gaige Grosskreutz. Marshall visited Grosskreutz in the hospital the day after he was shot in the arm. While there he took a photo of the two of them together and posted it to his Facebook account. The caption he added to that photo read: "can't stop my boy."
To highlight his success, Biden will point to… Baltimore?
It would appear that somebody on Team Biden has finally noticed that the President's approval numbers have continued to tank and are not showing any signs of rebounding. With that in mind, now that Uncle Joe is back from his European climate alarmism meetings, he's being sent on a "national Build Back Better tour" to promote his agenda and convince people of all the good things he plans to do for them. That might turn out to be a challenging sales job while the country is in the middle of a border crisis, a supply chain crisis, skyrocketing fuel prices, rising inflation, and empty shelves in stores. The first stop on the tour is going to be in Baltimore, Maryland today. (I know. I couldn't believe it either.) Biden will talk about how money from the recently passed infrastructure bill will go toward modernizing the Port of Baltimore and ease some of the supply chain woes the country is suffering under.
Two Sinister Children's Books
One of the curious aspects of "gender affirmation" (an experimental and highly controversial treatment for gender dysphoria) is that it is not merely promoted by activists as the best clinical practice but as best social practice, too.
The next Republican senator from Pennsylvania: Dr. Oz?
This is a bad sign for the GOP if true, not because Mehmet Oz is destined to be the party's nominee but because celebrity interest in the race shows how weak the current Republican field there is. The Trump-endorsed candidate, and thus the heavy favorite, is veteran Sean Parnell. But Parnell is making all the wrong headlines lately, to the point where Trump and his inner circle reportedly regret having backed him so early. Even if Parnell recovers, he's a flawed candidate in a highly competitive state with multiple formidable Democrats running on the other side.
Each Yale Undergraduate's Own Personal Bureaucrat
The 2020-21 financial report notes that the university employs "4,937 faculty, 1,428 postdoctoral associates, 5,066 managerial and professional staff, and 5,205 clerical, technical, service, and maintenance personnel" compared with 4,703 undergraduates and 7,357 graduate students. In other words: the college has more "managerial and professional staff" than undergraduates. It also has more faculty than undergraduates, and more "clerical, technical, service, and maintenance personnel" than undergraduates. Even accounting for the fact that Yale has 56% more graduate than undergraduate students, that is still a preposterous ratio, and it is growing far more imbalanced every year.
Kids born on Mars after Elon Musk's SpaceX missions would have brittle bones, weak eyesight and "green" skin tone
ELON Musk's plan to move mankind to Mars could end up with "Martian" children suffering an array of mutations such as "green" skin, brittle bones and poor eyesight.
Rittenhouse Trial Day 7: Kyle Survives Abusive Cross-Examination
Judge lashes out at lead prosecutor for commenting on Kyle's post arrest silence and trying to introduce evidence the judge previously barred. Defense use-of-force expert Dr. Black to testify tomorrow, day 8 of trial
"Our survey of the Top 50 most elite private K-12 schools proves how deeply the racialization of education has penetrated"
Fox News digital covers our database of Critical Race in its various forms permeating the 50 Most Elite Private K-12 Schools.
Report: Texas Requiring CRT Training For State Employees
Whistleblower (allegedly) alleges Texas Department of Family and Protective Services employees are being forced to take the course as a condition of employment.
Google is racist, according to UMN research guide
University of Minnesota hosts a guide on its website for 'Conducting research through an anti-racism lens.' The guide promotes Critical Race Theory and asserts that institutions such as Google, the Dewey Decimal system, and the Library of Congress are racist.
Grading for equity: What if kids don't learn?
D and F grades are soaring, especially for students hit hardest by school closures, reports Paloma Esquivel in the Los Angeles Times. Schools are changing "inequitable grading systems" by dropping penalties for late (or no) assignments and allowing retakes on tests and essays.
New York county manages to screw up early voting count… again
Just as a reminder, during the election earlier this month, voters in New York State roundly rejected a ballot measure that would have permanently allowed unlimited early mail-in voting without requiring an excuse for needing an absentee ballot. After everyone finishes reading about this story they may be breathing a sigh of relief in terms of the bullet they managed to dodge. In upstate New York's Onondaga County, it was "discovered" yesterday that nearly 1,000 mail-in ballots were never counted after the polls closed. Now they are going back and beginning the process of recounting all of the mail-in ballots yet again. While these are all local races, for the most part, many of them were quite close and the official results of many of them are back up in the air. And as we'll review in a moment, this is hardly the first time that this region has encountered "mysterious" issues with counting the ballots.
The Rittenhouse Trial Is a Master Class in Media Bias
Things look increasingly dire for the prosecution in the Kyle Rittenhouse case, and as the uphill battle to conviction grows steeper by the day, left-leaning outlets such as the Washington Post have suddenly discovered that the judge's defense-friendly record on the bench is worthy of scrutiny. That's the title of yesterday's Post piece: "As Kyle Rittenhouse trial nears end, judge's decisions from the bench come under scrutiny."
Alaska Sen. Murkowski announces 2022 re-election bid, setting up fight with Trump
In June, Trump endorsed another Republican, Kelly Tshibaka, a few months after Murkowski voted to convict him over his involvement in the Jan. 6 riot.
The Metaverse Is the Ultimate Surveillance Tool
Silicon Valley is rushing to build the next big thing and people should be skeptical of their intent.
Progressives wonder: Maybe calling Manchin racist is a bad idea
Really? Progressives don't seem terribly shy about that tactic with most others who oppose their radical policies. Squad member Rep. Cori Bush took this one right out of the hard-Left playbook nearly two weeks ago when responding to Sen. Joe Manchin's opposition to the reconciliation spend-o-rama and his refusal to knuckle under to the House Progressive Caucus' demands
Murkowski, defiant: I'm running for re-election
Good news for Republicans, right? Right? It depends on which Republicans we ask. Lisa Murkowski officially launched her bid for 2022 this morning in a campaign video, warning Alaskans that "lower-48 outsiders are going to try to grab Alaskan's Senate seat."
"But he's Jewish": Somehow the Ohio Senate primary gets worse
I can't find an embeddable clip but Mediaite has the video of GOP candidate Mark Pukita attacking fellow Republican Josh Mandel last night because Mandel is Jewish and yet … touts the Bible in some of his ads.
Monster Girl Encyclopedia Fandom Wiki to Close in Two Weeks, Cites Fandom Purge of Adult Topics
The Fandom wiki for Monster Girl Encyclopedia will be shut down in two weeks, due to an alleged purge of all adult content on Fandom.
Rittenhouse Trial Day 9: Prosecution Big Win On "Provocation" Jury Instruction Saves Chance At Conviction
Lacking any factual rebuttal to self-defense, the State will argue that Kyle Rittenhouse was a "provoker with intent" eliminating self-defense privilege under Wisconsin law that cannot be regained by withdrawal from the fight.
Scottsdale School Board President Accused of Assembling Personal Info Dossier On Anti-CRT Parents
"the list of parents targeted in the drive appears to be anyone who has spoken out about anything against our district publicly or online"
"Zombie" Voting at the Federal Trade Commission
The FTC is apparently taking actions based upon votes cast by a Commissioner who is no longer on the Commission.
Short Circuit: A Roundup of Recent Federal Court Decisions
Defaming the police, self-serving affidavits, and drunk confessions.
Social Media Companies Suppressed Claims of Kyle Rittenhouse's Innocence
Twitter, Facebook deemed defendant guilty immediately after Wisconsin shooting
Historic: GOP soars to 10-point lead on generic ballot as Biden's approval sinks
This is the polling equivalent of the moment in "Jaws" when Roy Scheider is chumming the water and the shark finally breaks the surface, giving him his first look at the scale of what he's dealing with.
New Washington Post-ABC News Poll Spells Doom for Biden and the Democrats
Remember how last weekend, the conventional wisdom was that passing the infrastructure bill was going to help President Biden and the Democrats turn things around? Good times, good times.
When the "Progressive Bubble" Bursts
Sarah Beth Burwick is an excellent example of how disillusionment occurs on the Left. Once you start questioning the narrative on some point — any point — you begin to distrust the narrative generally. In Burwick's case, the breaking point was the "believe the science" COVID-19 nonsense, the narrative promoting eternal lockdowns, vaccine mandates, etc. Burwick is a concerned mother, and locking her kids out of school was the pin that burst what she calls the "progressive bubble."
"Breakdown in Trust": Loudoun County Parents File Court Petitions to Remove School Board Chair
Brenda Sheridan has become the poster-adult for claims of abusive school board conduct.
Economic discontent, criticisms of Biden lift GOP to record early advantage: POLL
Both parties, however, are seen as out of touch by majorities of Americans.
FBI system hacked to email 'urgent' warning about fake cyberattacks
The Federal Bureau of Investigation (FBI) email servers were hacked to distribute spam email impersonating FBI warnings that the recipients' network was breached and data was stolen.
Economy & Taxes
Predictable: Developers "pause" St. Paul projects after rent-control passage
Legislate in haste, repent at leisure. St. Paul voters cheered the passage of a new law in last week's election that imposes rent control, with rent increases capped at 3% each year. The new law includes new development as well as existing rentals, an incentive that has had an entirely predictable impact.
Fuel for the Inflationary Fire
Inflation can begin as something "transitory," but the way that it can feed on itself — expectations and all that — can help turn the transitory into something rather more long-lasting (for a contrary view go here).
Learning to Love Inflation
The Biden administration's official position on the inflation that is now robbing Americans of purchasing power, to a greater degree than seen in the last 30 years: it's good for you!
Winter Is Coming: Wholesale inflation hits 8.6% again in October
Did inflation hit a new decade-long record in October? The 8.6% year-on-year pace tied the report from September
Do Economists Have Anything to Say about Diversity, Equity, and Inclusion?
In this excellent AIER essay, Art Carden argues that they do. But not in a way that the people who are so enthused about DEI would expect, or probably tolerate.
CRFB: Build Back Better Will Add $200 Billion to the Debt
While we await the Congressional Budget Office's score of the Democrats' reconciliation bill, we can look to the Committee for a Responsible Federal Budget (CRFB), which produced its own cost estimate based on past CBO and Joint Committee on Taxation analysis. The CRFB finds that the Build Back Better Act, as of November 8, would add an estimated $200 billion to the national debt over the next ten years.
U.S. consumer prices jump 6.2% in October, the biggest inflation surge in more than 30 years
The consumer price index surged 6.2% from a year ago in October, the most since December 1990.
Study: "Build Back Better" Would Provide $6,000 Tax Cut for People Earning $500k to $1 Million
Phil notes that the Tax Policy Center, a project of the liberal-leaning Brookings Institution and the Urban Institute, finds that the House Democrats' reconciliation bill would violate Biden's pledge that no one earning less than $400,000 would see his taxes increase by a single penny.
No More Wire Hangers? Supply Chain Crisis Now Impacting Businesses You Least Expect
The supply chain crisis is impacting local businesses that you may not have expected. No more wire hangers?
U.S. Consumer Sentiment Drops to 10-Year Low on Inflation Fears
U.S. consumer sentiment unexpectedly collapsed in early November as Americans grew increasingly concerned about rising prices and the inflationary impact on their finances.
"Great Resignation" continues: 4.4 million quit jobs in September
Where have all the workers gone? Employers have asked that all year, and rather than improve, the situation has gotten worse. September walk-outs set a new record with 4.4 million American workers quitting, breaking a record set the previous month of 4.3 million in what people are calling the "Great Resignation"
This Inflation Doesn't Even Help Borrowers
It's true that inflation can sometimes have the effect of transferring wealth from creditors to debtors. But that effect only happens to the extent the inflation is caused by demand rather than by supply. (George Selgin explains this point well in Less Than Zero, following Samuel Bailey in Money and Its Vicissitudes in Value.)
Supermarkets Alter Layouts, Use Decoys to Fill Gaps Left by Shortages
Product shortfalls caused by supply-chain bottlenecks are pushing grocers to get creative so consumers aren't facing empty shelves
Wild Bidding Wars Erupt at Used-Tractor Auctions Across the U.S.
No one in America knows the used tractor market better than Greg Peterson. Which, frankly, wouldn't be that much of a claim to fame — outside the farming towns of the Great Plains — in normal times.
FBI system hacked to email 'urgent' warning about fake cyberattacks
The Federal Bureau of Investigation (FBI) email servers were hacked to distribute spam email impersonating FBI warnings that the recipients' network was breached and data was stolen.
International
Learning about risks at the playground
When I was in kindergarten, the playground roundabout was for older kids. I longed to be old enough to give it a try. On the first day of first grade, I saw it was gone. Someone had fallen off and broken a collarbone. I would never have my chance.
Nicaragua's Ortega leads in vote tally after jailing rivals
Nicaraguan President Daniel Ortega was ahead by a wide margin Monday in his bid for a fourth consecutive term in preliminary vote tallies for an election widely considered rigged.
A Communist Leader Was Served Gold-Flecked Steak. The Video of It Has Vanished.
A top Communist Party leader from Vietnam was in London last week visiting the grave of Karl Marx, the philosopher whose writing championed the proletariat fight to topple the ruling moneyed class.
Belarus's Lukashenko warns Europe: Sanction us again and we could cut gas supply
Belarusian President Alexander Lukashenko opened another potential front against Europe on Thursday, threatening to choke off gas supplies amid a deepening crisis that has brought migrants surging to E.U. borders and Western leaders planning to retaliate with more sanctions.
Xi Jinping lays groundwork to rule China for life
A move taken today in China lays the groundwork for Chinese President Xi Jinping to extend his rule indefinitely. Xi, who is 68-years-old, has already served two five-year terms as president and would normally be required to step down next year. But today the communist party adopted a "historical resolution" that moves him into the realm of previously elevated leaders like Mao Zedong and Deng Xiaoping.
Durham University defends student sex work training
Durham University has defended its decision to offer training sessions to help students involved in sex work.
Overlooked DNA may be what separates humans from other primates – study
Researchers grew brain cells from humans and chimpanzees using stem cells and compared the two cell types, finding that the two primates use the non-coded part of their DNA in different ways.
Opinion
The 2022 Midterms Could Be Apocalyptic for Democrats
Before Tuesday's elections I noted that, even though Phil Murphy had a wide lead in the polls and was favored to win the New Jersey gubernatorial race, Republican Jack Ciattarelli could still pull off an upset because of Biden's poor approval ratings and other issues working against the Democrats. That race turned out to be surprisingly competitive. Ciattarelli had a lead most of the evening, and while it appears that Murphy won reelection, he may have only won by a point. I said a week ago that, even if Murphy emerged victorious, as he was expected to, his margin of victory "could be an indicator of how Biden's unpopularity will hurt Democrats in 2022."
Virginia's Dirty Trick, Dark Money and Sen. Whitehouse
The senator should investigate his friends' dark financial ties to race-baiting election interference.
Why doesn't Chris Sununu want to be a senator?
A better question: Why would anyone, especially a Republican, want to be a senator at this particular moment in American history?
Analogies of the Texas Abortion Law to the Fugitive Slave Acts Have It Backwards
Commentators are ignoring just who is on the side of uniform federal rule here.
The Biden Administration Sure Is "Surprised" a Lot
Jim, it seems that surprise is a constant in the Biden administration.
Why Racial Preferences Harm Higher Education
An article of faith among leftists is that we must give preferences to certain groups when it comes to college admissions. Supposedly, doing so helps to get more members of those groups into "the mainstream." That this might not work and even be counterproductive are thoughts that are verboten.
Should We 'Live More Like Europeans'? Of Course Not.
The left always seems to have been obsessed with Europe. The constant song coming from that side of the aisle and their willing accomplices in the media is that we should be more like our continental neighbors.
Diversity, Equity and Inclusion: Does It Help?
Controversy is raging over Critical Race Theory and other leftist doctrines in the public schools. Liberals say they don't teach CRT, they just teach Diversity, Equity and Inclusion. But a basic question is: Why? Why has "equity," as understood by the Left, come to dominate public education?
California: AG Bonta's punitive housing plan will backfire
"California is facing a housing shortage and affordability crisis of epic proportion," said Attorney General Rob Bonta on Nov. 3, as he announced a new housing "strike force" to tackle those shortages. He's correct about the seriousness of the problem, but we're left wondering why the state's top law-enforcement official is leading these efforts.