News of the Week for Sept. 6th, 2021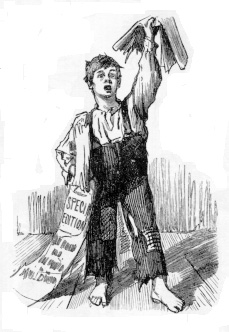 Riots & Revolution
Burning BLM Banner Gets Proud Boy Leader Jail Time, Appears Punished For The Message He Targeted
Henry Tarrio admitted to breaking the law by destroying property that did not belong to him, and for that, he certainly should be held accountable. But Tarrio's sentence seems substantially more severe than the punishments that have been handed down to leftwing vandals who were convicted of similar offenses.
LA Teacher's Union President: 'Our babies may not have learned all their times tables' but 'they know the words insurrection and coup'
You may remember Cecily Myart-Cruz, president of the LA Teacher's Union. Myart-Cruz was one of several union leaders around the country who pushed to keep teachers from returning to school last fall and even earlier this year. While the union demanded teachers be fully vaccinated before returning to classrooms, a private UTLA Facebook group warned teachers not to post photos of their spring break vacations because it might not look good.
Pro-Antifa HS Teacher in California Boasts of Turning Students Into "Revolutionaries"
"I have 180 days to turn them [students] into revolutionaries…Scare the f*ck out of them"
UNC course says WWII was 'Japan's attempt to roll back Euro-American colonialism'
The UNC course syllabus also characterizes Japan's military aggression during World War II as 'the first global attack on white Anglo-American hegemony.' As part of the curriculum, students will give presentations on topics that involve their classmates' romantic lives as they relate to race.
Antifa high school teacher suspended, will be fired (Update)
Yesterday I wrote about two California high school teachers, one in Orange County and one in Sacramento, who were using their classrooms to indoctrinate students with their personal beliefs. The Orange County teacher removed the US flag from her classroom. When students asked what happened to it she claimed it has been "lost" but suggested they could pledge allegiance to the Pride flag she had posted on the wall instead.
University faculty training lists 'perfectionism,' and 'sense of urgency' as indicators of 'white supremacy'
Conference participants learned to "decolonize" their classes by eliminating rules around deadlines and to "question the need for mastery."
Colorado teachers sign pledge to teach Critical Race Theory even if banned in classroom
A project in the name of the late, self-proclaimed socialist college professor Howard Zinn has gathered thousands of signatures of teachers nationwide, including about 100 from Colorado, pledging to teach the tenets of Critical Race Theory (CRT) in their classrooms despite any bans by any state government or a local school district.
'White People Should Commit Suicide As an Ethical Act,' Claims White Woke Prof
Woke 3.0 Duquesne University professor Derek Hook agrees with a professor from South Africa that white people should off themselves.
Corona Virus
Cops imposing brutal lockdown in Sydney's west are caught throwing a PARTY at their police station for LGBTQIA awareness
Staff at a police station in NSW Covid hotspot pictured holding a party
Australia Is 'Testing the Limits' Amid COVID, Testing 'Orwellian' New App To Track People: Report
One state in Australia is trying out a new way to curb the spread of COVID-19 by launching a new app designed to track residents to help enforce quarantine rules.
Premier of South Australia: Boy, I Hope You're Proud We're Spying on You
I just read Conor Friedersdorf's piece on Australia's astonishing COVID-inspired restrictions and one part in particular jumped out at me.
Gun Rights
Biden aims to sign on to UN's global gun registration treaty
The Biden administration this week signaled that it is eyeing a United Nations small arms treaty that critics claim will lead to an international gun registration plan — including for individual American gun owners.
Hide the Decline
Environment &
"Green Energy"
In California, College Students Are Now Officially Considered an Environmental Menace
A local judge has ruled that UC–Berkeley must freeze its enrollment so it can assess the ecological impact of its undergrads.
In California, College Students Are Now Officially Considered an Environmental Menace
A local judge has ruled that UC–Berkeley must freeze its enrollment so it can assess the ecological impact of its undergrads.
Jim Crow returns to California
The Golden State's climate policies have enforced racial segregation
Biden Chief of Staff Backs Green Energy Despite His Costly Role in Solyndra Scandal
When President Joe Biden signed an executive order early in August calling for half of all new vehicles to be electric by 2030, White House chief of staff Ron Klain predicted success.
Democrats more likely than Republicans to believe false claims on climate change: survey
Conservatives are often accused by the left of ignoring the science on global warming, but a newly released survey shows Republicans are better informed than their Democratic counterparts on several key climate issues.
Obamacare
Government in Healthcare
CDC Goes All In on Woke Speech
The CDC is the supposed gold standard when it comes to science and public health. But what are we to make of the agency's going all in on woke terminology in the name of promoting "health equity"?
War & Terror
Report: White House declined Taliban offer to have U.S. troops control Kabul during evacuation
Team Joe will have to answer for this but we can already guess what that answer will be. There was no way logistically to get enough American troops into Kabul quickly enough to secure a city with more than four million people, they'll say. And maybe that's true. It wouldn't have taken many soldiers to provide checkpoints for the roads into Kabul, I assume, but how many would it have taken to keep order on the streets as the city fell into a panic over the impending Taliban takeover? And to process evacuees at the airport? And to conduct counterterrorism ops in Kabul? Even if Biden were willing to commit those troops, how soon could they have been deployed?
Meth, Vanilla and "Gulags": How China Has Overtaken the South Pacific One Island at a Time
What's happening in Tonga is a microcosm of China's expanding global influence and why the United States is losing ground fast.
Biden Appears To Check His Watch During Dignified Transfer Of Fallen Service Members At Dover AFB
"You can see him jerk his left hand to pull the watch out from under his sleeve, then look down at it."
Biden Drone Strike Killed Nine Members of a Single Family, Including Six Children
Barack Obama's preference for drone strikes over boots on the ground was highly criticized for the amount of collateral damage the drones caused—yet Joe Biden, who simultaneously wants to end the "endless war" in Afghanistan yet also avenge the deaths of 13 U.S. service members, is repeating the same mistakes, adding to the amount of innocent blood spilled.
Senator Sasse: 'There Was Clearly No Plan' to Evacuate Americans From Kabul
Senator Ben Sasse says that Joe Biden relied on "happy talk" instead of dealing with the reality of what was happening in Afghanistan.
General Reportedly Cancels Troop Evacuation, Demands Soldiers "Clean The Base For The Taliban" Before Leaving
"We didn't even get rooms to stay in like a lot of the other units. We slept in a gym, then had to clean the gym. We picked up water bottles and mre trash and s**t paper."
Coincidence? North Korea restarts plutonium production
The timing of the evidence suggests that this challenge to American and global power might just be a coincidence. If not, Kim Jong-un has impeccable timing. At the same time Joe Biden insisted that he couldn't order any more of America's sons and daughters to die for Afghans, the North Korean dictator apparently wants to see if Biden feels the same way about South Koreans.
The runup to the U.S. turning down a chance to control Kabul
Yesterday, Allahpundit dug into the stunning news that was buried in a lengthy Washington Post analysis of the fall of Kabul. (If you haven't read the full WaPo piece yet you should give it a look. It's full of previously unreported material that's both stunning and alarming.) The top line that sent up all of the red flags was the news that the Taliban had offered the United States the option of retaining control of the city of Kabul until the evacuation was complete but we turned them down. On the surface, that decision sounds so comically inept that Mark Thiessen had the only take on it that seemed required.
Biden's meeting with widow of fallen Marine reportedly doesn't go well
Yesterday he did the grimmest duty a president has, made grimmer in this case by the fact that the evacuation in which 13 Americans were killed was handled so incompetently. If the process for getting U.S. citizens and Afghan friendlies to safety had begun months ago, as some groups had advocated, there may never have been a bomber at the airport gate.
Taliban Executes Afghan Folk Singer
Militant group has banned music in Afghanistan
Sasse: "Dishonor Was the President's Choice"
Nebraska GOP senator Ben Sasse issued an unsparing statement Monday night on President Biden's handling of the withdrawal from Afghanistan
Biden Breaks His Promise to Leave No American Behind in Afghanistan
On August 19, President Biden vowed U.S. forces would stay in Afghanistan beyond his August 31 deadline to withdraw if any American citizens were still trapped in the country
The UK is considering incorporating Afghan special forces evacuated from Kabul into the British army
Afghan special forces could join the British Army as part of a new regiment being considered by UK MPs, the Telegraph reported. Hundreds of the Afghan commandos who've arrived in the UK over the past few weeks have been trained by UK troops in Afghanistan.
Inside the Underground Railroad Out of Afghanistan
A list of 500 Afghans was shared with me. Then I was asked to choose five.
U.S. State Department to Green-Card Holders Still in Afghanistan: "Keep a Low Profile"
Unfortunately, my reader who is trying to get his company's former employees out of Afghanistan has no good news to report.
'Time Bomb': China's New Maritime Law Heightens Tensions in South China Sea
The Taipei Times refers to the new Chinese maritime law as a "time bomb." The law requires foreign vessels entering what it claims are its "territorial waters" to notify Chinese authorities. China's claims of what constitutes its "territorial waters" are widely disputed by the United States and most of China's neighbors.
3-year-old California boy stranded in Afghanistan
The US troop withdrawal from Afghanistan has stranded between 100 and 200 American citizens who want to return to the states. One of them – a young boy born near Sacramento. I-Team reporter Dan Noyes has an exclusive, frightening story about what lies ahead for the child and his family.
Taiwan report: Beijing's military gaining strength
Taiwan's defense ministry has warned in its annual report that China's military is stepping up its capabilities to pose a threat to Taiwan.
Majority of Interpreters, Other U.S. Visa Applicants Were Left Behind in Afghanistan
U.S. still doesn't have reliable data on who was evacuated from Afghanistan, a senior State Department official says
The Americans Joe Biden Left Behind
On the menu today: Gathering the stories of American citizens and green-card holders who are still trapped in Afghanistan, and a correction.
Biden's Afghanistan Withdrawal: Taliban Celebrates "Victory", Holds Mock Funerals for U.S. and NATO Troops
"Taliban leaders paraded at Kabul airport alongside troops decked out head to toe in western gear."
Code Pink Goes All Red Defending Tiny Little Communist China Against Imperial Taiwan
Bush-era "peace and social justice" group Code Pink will do what small thing it can to destabilize the shaky peace between mainland Communist China and the Republic of China on Taiwan.
Taking the Commie Out of the Military: Republicans Move to Ban CRT in Armed Forces
Rep. Jim Banks (R-IN) is about to introduce an amendment to HR 4350, the National Defense Authorization Act. The amendment would "prohibit the armed forces from compelling servicemen to believe in race essentialism, collective guilt, and state-sanctioned racism."
NASA has no plans to exchange lunar samples with China
NASA currently has no plans to trade any of its Apollo-era lunar samples with those returned by China's Chang'e-5 mission, although then agency's chief scientist held out hope for such an exchange in the future.
Biden pressured Ghani to create "perception" Taliban weren't winning
President Biden pressured Afghanistan President Ashraf Ghani to create the "perception" that the Taliban weren't winning, "whether it's true or not," in a phone call just three weeks before the insurgents seized control of the country, a bombshell leaked transcript shows.
Taiwan's Defense Ministry warns China could 'paralyze' its defenses
Every year Taiwan's Defense Ministry issues a report on the current state of the threat from China. This year the report warns the threat from the mainland is increasing and that China could potentially paralyze the island's air defenses using cyber attacks.
What Did France Know That We Didn't?
An interesting piece in the Financial Times: "In May — three months before the fall of Kabul to the Taliban — France began evacuating Afghans working for its embassy and other French organisations, along with their families."
Rat-Paddling
President Biden is on the radio boasting that we have far exceeded — doubled, even — the number of people that the experts, unnamed, predicted we could get out of Afghanistan.
Taliban arrests former British soldier at land border
A former British soldier trying to help 400 Afghans leave the country was arrested and imprisoned by the Taliban.
State Department to relocated Afghans: For God's sake, don't move to California
We've justifiably spent a fair amount of time focusing on the American citizens, green card holders, and Special Immigrant Visa (SIV) program participants who were left behind when we bugged out of Kabul. But it's worth remembering that tens of thousands of them did actually manage to make it out of the country during the final weeks and make their way to the United States. Some of them with homes and/or families in America probably have some resources available to them to get settled in. But for many who may have no firm ties to anyone in the United States and who may have fled their native country with little more than the clothes on their backs, they're going to need some help putting down roots. The State Department has helpfully set up a program to assist SIV holders with these challenges and one part of that includes offering information on the best places to move to in terms of making their transition easier. Quite a few cities are on the list, but one location is conspicuously absent. The State Department doesn't list a single location in California.
Almost 30 Students From Sacramento Remain Trapped in Afghanistan
"FOX40 reached out to the Department of Defense, which did not want to do an interview"
House panel backs requiring women to register for the draft
The House Armed Services Committee on Wednesday voted to require women to register for the military draft on Wednesday, making the change one step closer to becoming law after senators endorsed the move this summer.
Young Afghan Girls Forced to 'Marry' Older Men to Escape Taliban
The frantic and tragic evacuation of Afghanistan just took an even uglier turn. U.S. officials at two intake sites, one in the United Arab Emirates and one in Wisconsin, are getting reports of young girls who were sexually abused by and/or forced to marry much older Afghan men in order to escape Afghanistan. Some of the older men have more than one "wife."
Taliban Terror: Pregnant American Woman Stranded in Afghanistan Pleas for Help as the Extremists 'Hunt' Door-to-Door
It's hard to say just how many Americans were left behind in Afghanistan by Joe Biden. The White House claims 100-200, while one U.S. official estimated over 5,000.
Hostage crisis? Taliban blocking departure of six planes carrying Americans, says GOP rep
Quite a bombshell. Unless I missed a story somewhere, this is the first the public is hearing about this. Chris Wallace must have missed that story too because he does a double take when Mike McCaul mentions it.
Hostages (not hostages)
Rep. Michael McCaul made news on FOX News Sunday yesterday morning. McCaul related the refusal of Joe Biden's new partners among the Taliban to allow flights to leave from Mazar-i-Sharif Airport in northern Afghanistan. The blocked flights were to carry Americans others to safety out of Afghanistan.
Afghanistan: Taliban Barring Americans From Boarding Planes
"The Taliban is basically holding them hostage to get more out of the Americans."
National
James Madison University Teaches Students: Whites, Men, And Christians Are All Oppressors
The outrageous claims were part of a PowerPoint presentation for new students covering social justice, identity, power and privilege, and white supremacy.
Regarding the shooting of Ashli Babbitt
Jonathan Turley, a liberal law professor and criminal defense lawyer, became a hero to some conservatives by virtue of his well-argued articles opposing both impeachments of Donald Trump. In Turley's latest piece, he comes down hard on Michael Byrd, the police officer who shot and killed Ashli Babbitt on January 6.
University of Pittsburgh Hits Rock Bottom, Keeps Digging
A little more than a year ago I wrote at length here about the mandatory freshman course on racism adopted at the University of Pittsburgh that, judging from the detailed syllabus posted online, was being taught from a very narrow, far-leftist perspective. (No readings, for example, from Frederick Douglass, W.E.B. DuBois, Martin Luther King Jr, James Baldwin, Richard Wright—not even Malcolm X, and not even Ta Nehesi Coates! Forget the idea that any student would get exposure to John McWhorter, Glenn Loury, Thomas Sowell, etc. )
Big Tech wants to build the "metaverse." What on Earth does that mean?
The 2018 sci-fi film "Ready Player One" offers a glimpse of what many tech companies prophesize is the Internet's next big thing.
All of New Orleans without power after Hurricane Ida leaves 'catastrophic transmission damage'
A slow-moving Hurricane Ida has left all of Orleans Parish customers without power due to "catastrophic transmission damage," according to Entergy New Orleans.
The New Plan
Washington, D.C.'s top prep schools implement "antiracism" curricula in lockstep.
Critical race theory in universities likely violates federal law: legal analysis
The Attorney General of Arkansas has weighed in on the teaching of critical race theory and antiracism in public schools and universities, in response to a request for a legal opinion from a state legislator.
Thousands of pediatricians sue Biden over transgender policy
Shortly after Joe Biden took office, his Department of Health and Human Services issued a "reinterpretation" of federal medical guidelines when it comes to the treatment of gender dysphoria employing the use of hormone therapy or even "transitional" surgery. Under the new interpretation, medical providers could be held liable if they refused to perform such procedures, including on children, defining such a refusal as "discrimination" based on sex. Despite this order being politically popular on the far left, not all medical professionals were onboard with it. Now, more than three thousand of them have joined a lawsuit against the administration, seeking to force them to reverse the policy change. As with many similar lawsuits currently making their way through the courts, the plaintiffs in this case are being represented by the Alliance Defending Freedom.
Recall of SF School Board likely has more than enough signatures to get on the ballot
It looks like they've done it. The effort to recall three members of the San Francisco School Board is now on track to make the ballo
Frank Oz Says Disney Shunned Him for Muppets Projects Because He "Won't Follow Orders:
The actor-director said he does not watch current Muppets or 'Sesame Street' projects. And he doesn't pull punches as to why: "The soul's not there."
High school teachers vs parents (and America)
Over the past year it has often felt as if teacher's unions were working against the interest of both parents and students, i.e. demanding that classrooms remain closed even after most teachers had been vaccinated and while many private schools were open. But over the past day or so, there have been reports about a couple of individual teachers who are quite openly doing things in the classroom to which most parents would probably object.
Supreme Court allows Texas' 6-week abortion ban to take effect
The court did not act on an emergency petition.
Heroic mom fights off mountain lion attacking her 5-year-old son
A brave mother fought off a mountain lion — with her bare hands — as it savagely attacked her 5-year-old son outside their California home last week, authorities said Saturday.
Virginia supreme court: No, you can't suspend a teacher for speaking at a public-comment session on transgender policy
At least for now, Byron Tanner Cross has a paying job with the Loudoun County Public Schools. The state supreme court in Virginia upheld an injunction forbidding the district from suspending or punishing Cross for his remarks opposing a proposed transgender-pronoun policy. The remarks came at a public-comment session in May, in which Cross cited his religious beliefs in stating that he would act on biological truth rather than personal identity when choosing pronouns.
Leftist Ideology Pervades Even in the "Reddest" State Universities
Higher education in America has been so thoroughly taken over by people intent on pushing their leftist beliefs that even in a state as conservative as Oklahoma, the universities are full of faculty and administrators who are intent on doing so.
Law of Self Defense Analysis: Jan. 6 Shooting of Ashli Babbitt was Legally Justified
Regardless of whether her shooting meets the legal conditions for a justified use of force, her death is a great loss. A proper legal analysis, however, must be limited to the actual relevant evidence and the actual law and must exclude every other factor.
Christian university commissions pro-LGBTQ, pro-Democratic murals for dormitory
A Christian college in Georgia commissioned murals that feature gay activists and Democratic politicians.
A new low: Biden slides to 43% approval in Marist poll
This is a new low for him as measured by Marist but not his lowest number overall to date. Remember that 41 percent stinker from Suffolk a few weeks ago?
Biden's Approval Craters to 36 Percent among Independents, NPR Poll Finds
President Biden's approval rating has cratered to 36 percent among independents after his disastrous handling of the withdrawal from Afghanistan, according to a new NPR/PBS/Marist poll.
I'm Afraid This Is Typical of High School "Teaching"
Here's a letter to a high-school senior in Virginia
Family of 5 allegedly attacked by two homeless people with machete in Malibu; dad loses eye
An argument between a dad and two homeless people on a beach in Malibu took an extremely violent turn over the weekend, ending with the father losing an eye.
Shocker: 'Trans Woman' Who Exposed Himself to Wi Spa Customers Is Actually a Serial Sex Offender
Remember that viral video from last June showing an angry black woman, Cubana Angel, confronting the staff at Wi Spa in California (of course), regarding a man exposing himself in the women's changing room? The spa took the side of the "trans" man and all hell broke loose. Turns out the supposedly trans dude is a tier-1 sex offender with a long history of exposing himself to women and girls. Andy Ngo of The Post Millennial broke the story.
Parents Sue California Over Curriculum That Would Allegedly Teach Their Kids How To Pray To Aztec Gods
San Diego parents are suing the State of California for including Aztec prayers in state-approved curricula, the Californians for Equal Rights Foundation (CFER) said in a press release Friday.
Judge blocks Texas Right to Life's enforcement of heartbeat law, GoDaddy shuts down website
A Texas state judge blocked Texas Right to Life and its associates from suing abortion providers and workers at Planned Parenthood clinics Friday. A temporary restraining order was issued and is set to expire in two weeks.
Edmund Burke on Principled Partisanship
My column on Saturday explored the loss of the British monarchy's power between 1770 and 1809 and Edmund Burke's role in that process. Burke argued for the "honourable connection" of principled partisan politics as a substitute for governance by personal dispensation of patronage and favoritism by the crown. I can't leave behind Burke's 1770 pamphlet "Thoughts on the Cause of the Present Discontents," which laid out this argument, without sharing some of Burke's further observations on what principled partisanship is, and is not — observations that remain very much relevant today, as conservatives debate what it means to be loyal to a political team.
Liberal Author Behind "Demographics Is Destiny" Narrative Has Bad News For Democrats: You Blew It
Ruy Teixeira: "these Hispanic voting trends have not been favorable for the Democrats"
A Generation of American Men Give Up on College: "I Just Feel Lost"
The number of men enrolled at two- and four-year colleges has fallen behind women by record levels, in a widening education gap across the U.S.
Economy & Taxes
BlackRock, ESG, and China – an Interesting Combination
We've all become rather too used to hearing sermons from BlackRock's Larry Fink on the importance of including ESG as part of every responsible investor's toolkit.
Apple's Siri Violated "The Privacy of Millions," Says Whistleblower
In 2019 news broke that Apple contractors were listening to users' Siri recordings without their knowledge or consent, but the company 'has not been subject to any kind of investigation'
GM, Ford halt some production as chip shortage worsens
The global shortage of computer chips is getting worse, forcing automakers to temporarily close factories including those that build popular pickup trucks.
Apple Must Face Claim That Siri Violates Privacy, Judge Says
A federal judge allowed a lawsuit against Apple Inc. to proceed with a claim that its Siri voice assistant violates users' privacy, but he dismissed part of the complaint under California's Unfair Competition Law.
"Huge disappointment": Only 235K jobs added in August — despite 720K prediction
It's a big belly flop against expectations, if still a decent number for a maintenance level in a normal job market. This isn't a normal job market, however, and we're not getting much closer to one either. The US economy added only 235,000 jobs in August, just barely over a third of the 720,000 jobs predicted by economists. Unemployment went down as expected, but hours worked also took a hit
Does Woke Advertising Work?
Corporate America has largely aligned itself with the Left, a choice that is often reflected in advertising. "Get woke, go broke" is a nice sentiment, but unfortunately it isn't always–or, perhaps, usually–true. Nike, to name just one example, has profited greatly by being anti-American. Some of this probably has to do with catering to a non-American customer base, but sadly there is also no shortage of Americans who respond to leftist pitches.
Dems Eye National Plastic Tax
Democrats may impose a national plastic tax to finance their $3.5 trillion ($3,500,000,000,000) tax and spending spree, according to a leaked Senate Finance Committee document.
International
Justin Trudeau called for a snap election, now conservative polling is on a rocket ride
Justin Trudeau's Liberal Party lost a majority in Parliament and had to form a minority government after the 2019 election, meaning they had to partner with smaller parties to create a governing coalition. The next federal election in Canada wasn't scheduled to take place until October 2023; however, in the Canadian parliamentary system a Prime Minister can call for a snap election as a way to try to secure a majority and thereby be able to push his agenda more easily. Two weeks ago that's what Justin Trudeau did. At the time, it seemed like a good idea.
Lebanon's Politicians, the Masters of Disaster — Exhibit No. 1: Artificial Fuel Shortages
When President Biden and Israeli prime minister Naftali Bennett met at the White House on August 26, the dangers posed by the crisis in Lebanon were at the top of their agenda. Specifically, they discussed the fuel shortages that are destabilizing Lebanon along with various U.S.- and Israeli-backed solutions that might negate Hezbollah's most recent justifications for the importation of Iranian fuel to alleviate the shortages.
Internet shutdowns: The new authoritarian weapon of choice
Some 850 internet blackouts have been documented in the last decade in countries around the globe — 90% of them in the last five years.
Socialist Venezuelan Chavistas flood social media in defense of Cuba's communist dictatorship
El Chavismo Floods Twitter with Messages Supporting the Cuban Regime. After the 11-J protests, supporters of the late Venezuelan president placed 11 "Cuban" hashtags totaling 1.4 million tweets.
Venezuela opposition shifts strategy, will take part in elections
Venezuela's main opposition parties said on Tuesday they will participate in November regional and local elections, a strategy reversal after boycotting previous elections they argued were not free or fair.
Does the European Union need its own army? Afghanistan withdrawal revives an old debate.
When President Joe Biden refused to keep U.S. troops in Afghanistan past the Aug. 31 deadline, European leaders argued this forced them to end their evacuation efforts early, despite thousands of citizens and allies still trying to escape the country.
Trudeau Tumbles Further Behind Conservative "Freight Train"
Prime Minister Justin Trudeau's odds of retaining power in Canada are slipping as his Liberal Party falls further behind in the polls ahead of a snap election.
With no tourist handouts, hungry Bali monkeys raid homes
Deprived of their preferred food source — the bananas, peanuts and other goodies brought in by tourists now kept away by the coronavirus — hungry monkeys on the resort island of Bali have taken to raiding villagers' homes in their search for something tasty.
LOWERCASE MOVEMENT: Canadian Professor Won't Use Capital Letters Because of Indigenous Struggles
You might not want to use E.E. Cummings as an example to use lowercase. Not because of the fact that he did it for no reason, but because he used a ton of ethnic slurs in his poems.
As El Salvador adopts bitcoin, its young president is dismantling democracy
This week, El Salvador will become the first country on Earth to accept bitcoin as legal tender, a controversial move pushed by the country's young, headstrong and exceptionally popular president, Bukele.
Opinion
The Resistance: Only Parents Can Challenge the Digital Empire
I suppose it's natural for people, and parents especially, to express their unease about digital technology and its domination of our lives in the terms of public health—especially mental health. To say that smartphones have become ubiquitous since their introduction in 2007 is to commit a laughable understatement. They have become hegemonic, on scales both grand and intimate. Our common life in its very functioning has come to presuppose that we wear them on our bodies prosthetically. Most of our social interactions are now mediated and enabled by computer software. And when it comes to our mental health over those years, we don't seem to be doing so hot, especially young people, those who are still young enough to be considered children but old enough to own smartphones and have accounts on social media. Parents would seem to have reason to worry about what these things are doing to our kids.
Corporate "Racial Justice" Programs Don't Work
According to a new report from The Washington Post, America's corporations have committed at least $49.5 billion to the cause of "racial justice" since the George Floyd murder last year riveted our national attention on race.
The New Puritans
Social codes are changing, in many ways for the better. But for those whose behavior doesn't adapt fast enough to the new norms, judgment can be swift—and merciless.
Conservatives, the Fairness Doctrine, and Big Tech
Paul Matzko, the editor for technology and innovation at Libertarianism.org, has responded to an essay I wrote for the latest magazine issue of The American Conservative. I'll just share a few quick thoughts. The central aim of my original essay was to challenge the assertion that today's attempts to re-think or amend Section 230 of the Communications Decency Act — which provides liability protections for Internet platforms — are somehow a betrayal of long-standing conservative principles. I argued that the historical record is much more complicated: "In many of the right's legacy institutions, the prospect of regulating or breaking up Big Tech is regarded as an affront to any number of long-standing principles . . . . But these arguments both misunderstand conservative principles and betray an ignorance of the conservative movement's history."