Another "quick takes" on items where there is too little to say to make a complete article, but is still important enough to comment on.
The focus this time: Your kind don't belong here…
First, a little mood music:
Carrying on…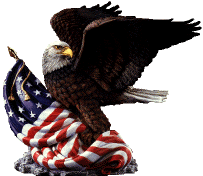 Elite education is segregated again, but this time it's woke so it's spiffy and stuff…
"Brentwood School was in the national news a couple years ago because a female teacher was accused of sexually preying on male students.

"Now the elite private school in Los Angeles, with a reported tuition of nearly $38,000, is bragging about something it should also be ashamed of: racial segregation.

"It's not just separating the races from each other at the same 'Dialogue & Community-Building Sessions,' part of its yearlong initiative on diversity, equity and inclusion that started last month.

"Brentwood is hosting completely different virtual meetings by race and ethnicity over the next two months.

"They start later today with six meetings for faculty, staff and 'parents & families.' Whites and blacks have their own meeting in each cohort. Parents and families for 'Hispanic & Latinx' (woke whitespeak for Latino) and 'Asian & Asian American follow on Wednesday."

Segregated housing was bad until became woke!
"Responding to the conviction of Derek Chauvin for the killing of George Floyd, American University announced that it will now offer 'Black Affinity Housing.'

"'The murder of George Floyd and the many other acts of violence against Black people and communities of color are horrible reminders that racism still exists in many forms" the university said on Tuesday. It stressed the importance of creating 'the space to process these events and care for ourselves and one another.'

"In accordance with this goal, it is 'working to open Black Affinity Housing in the fall and advance a sense of belonging for the community.'"

No Whites allowed, because allowing someone of the wrong race is racist or something…
"A female student at the University of Dallas has recently come forward with her story after being rejected from a summer internship opportunity due to being white.

"'It's not like I was underqualified or anything, I met everything else,' said the student, who asked to remain anonymous so that her future career in the finance field is not jeopardized.

"'I had the right major, I had the right GPA, I was the right year in college,'" she said, 'but I was white so they wouldn't help me.'

"The internship in question was offered by Sponsors for Educational Opportunity, a professional development organization with ties to major financial corporations such as CitiBank, IBM and Goldman Sachs. It was advertised as the 'SEO Career 2021 Paid Summer Internship' and the description was for a financial position.

"In its emailed rejection statement to the student, a copy of which was obtained by The College Fix, SEO outlined the reason for its rejection.

"'Thank you for your interest in SEO Career! Unfortunately, you are not eligible for the program. SEO Career targets Black, Hispanic, and Native American undergraduates, who are underrepresented in the careers they seek,' reads the rejection statement the student received."
TTFN.