News of the Week for June 20th, 2021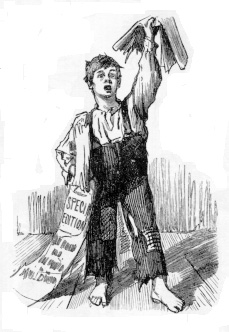 Riots & Revolution
"A social justice battle is being waged": Driver plows into Minneapolis protesters, one dead
A social justice battle, or just a DUI at the wrong time and place? One woman has died and three injured after a car plowed into protesters blocking the road in a demonstration over the shooting death of Winston Boogie Smith. The Star Tribune suggests that this was deliberate, part of a "battle" underway in the Twin Cities
Boogie World: Bad News For the Dems
Uptown was, until recently, one of Minneapolis's principal entertainment and shopping areas. Now, in the wake of Winston Boogie Smith's shooting by law enforcement–he apparently opened fire first–a chunk of Uptown has been closed off to traffic and turned into an "autonomous zone" that is referred to by some as Boogie World.
Crime Is the New Reparations
We all know black people are constant victims of conservative white suppression and racism, because we are reminded every day by the far left media, and the sheep that graze on, and then regurgitate, their ridiculous conspiracy theories. Black folks are held back by "white supremacy." Evil Republican politicians won't allow for federally funded reparations so what else can the lefty apologists offer?
Suspect in Multi-State Shooting Spree Allegedly Targeted White Men
Justin Tyran Roberts told the detective "white males had taken from him, and also what he described as 'military-looking white males' had taken from him."
ICYMI—Portland Is Still an Antifa/BLM/Commie Hell Hole
I don't know how many of you have ever been to Portland, but it was once a great city. It had all that Oregon-ness about it that I love visiting but would never want to live in. Yeah, it's full of hippies, but hippies do serve a purpose. They're usually great for coffee, beer, and food. Portland was top-notch for all of those. Entertainment provided by heavily-tatted leftists who pretend they hate capitalism is always worth the money.
Minneapolis police investigating bags of human body parts found on the street
Violent crime is up sharply in Minneapolis to the point that some in the city are now having second thoughts about plans to defund the police. Yesterday, the city got a reminder of just how ugly a surge in violence can be.
Portland Mayor Scrambles as Fallout From Mass Resignations of Portland Riot Squad Begins
The mass resignation of 50 police officers from the Portland Rapid Response Team following the indictment of one of its members on 4th-degree assault charges has shaken the city's public safety membership to its core.
So It Begins: Lori Lightfoot Declares Racism a 'Public Health Crisis' to Justify New Policy
Chicago is a city with a lot of problems: gangs, crime, bad housing, limited access to health care — in other words, problems that most large American cities experience.
Corona Virus
Chile locks down capital after Chinese vaccines fail to prevent new COVID wave
The point to bear in mind is that Chile has one of the highest vaccination rates in the world, on par with the UK in terms of first doses administered and well ahead of the United States.
Yup, the Wuhan Institute of Virology Kept Live Bats within Its Walls
On the menu today: New evidence shows that despite the contentions of Peter Daszak, the Wuhan Institute of Virology did indeed have live bats within its walls; a spectacularly inaccurate op-ed attempting to dispel the lab-leak theory; and why so many people want the term "leaked" to mean "engineered."
Footage proves bats were kept in Wuhan lab
The Wuhan Institute of Virology kept live bats in cages, new footage from inside the facility has revealed, disproving denials from World Health Organisation investigators who claimed the suggestion was a "conspiracy".
Bats in Wuhan lab belfry
Sky News Australia has posted the video of Sharri Markson's 16-minute report on the Wuhan lab that appears to have been the source of the Covid-19 scourge with the following summary appended
Report Confirms: Yes, Gov. Cuomo Killed the Elderly
Cuomo's directive to send elderly people with COVID-19 into nursing homes led to a spike in deaths, reports the non-profit Empire Center for Public Policy. The report tied "several hundred and possibly more than 1,000" fatalities to the decision, which was ordered on March 25, 2020 and rescinded less than two months later on May 10th.
Scientist who signed letter supporting lab-leak theory: We didn't speak out sooner because we didn't want to ally with Trump
"The science around the lab leak theory hasn't changed. But here's why some scientists have." That's how NBC headlined this story about the sudden mainstreaming of the possibility that SARS-CoV-2 escaped into the population via a lab accident. I made that point in this morning's post about Fauci, who now wants the world to believe that he's always been open to the possibility of a lab leak even though he clearly hasn't. Why is it that scientists like him are suddenly ambivalent about the virus's origins when there's been no new evidence supporting the lab-leak theory to shift their thinking? What data are these allegedly data-focused people seeing that's moved them from a firm "no" on a lab accident to a modest "maybe"?
Gun Rights
Robbery Victim Shot Seven Times, But He Survived. Why? Because He Shot Back
This crime didn't happen in a ghetto, but in a thriving suburban commercial area west of Houston, Texas, in a McDonald's parking lot
Americans Flood Biden's Pistol Brace Ban Proposal With Negative Comments
The Biden Administration's attempt to ban most stabilizing pistol braces is facing swift backlash. In only five days, the rule change has received nearly 37,000 comments. That's tens of thousands more comments than most proposals ever get and the two other proposals in the Federal Register's "popular documents" section have just 143 and 8 comments respectively. The comments on the brace ban were also overwhelmingly negative with people accusing the administration of overstepping its authority and putting millions of Americans in legal jeopardy.
Gun rights and medical marijuana activists join forces in Minnesota
Coalition emerged because medical marijuana users are barred from holding firearms permits
Sorta sotto voce: Abbott quietly signs constitutional carry bill ahead of ceremony today
Is this a legislative win or not for Governor Greg Abbott? It's tough to tell from his level of enthusiasm over the constitutional-carry bill that passed last month in Texas. It sat around for quite a while before Abbott signed the bill in private late yesterday, although he plans to celebrate it among other legislative victories today
Hide the Decline
Environment &
"Green Energy"
Energy Realities
Like Joe Biden, I didn't pay attention to the G-7 meeting. (Heh.) Who needed to follow it when you knew that its chief product would be the brave declaration that we'll all be "carbon-neutral" by 2050. The only thing missing was one of these clowns holding up the piece of paper saying, "I give you [climate] peace in our time."
ERCOT pushes panic button for Texans with energy conservation alert
The Electric Reliability Council of Texas (ERCOT) is the state's energy grid manager. Monday afternoon ERCOT began issuing alerts to conserve energy due to an increase in power plant outages and a higher than expected level of energy demand. We are being told that energy supplies are tight. It's only June.
Biden Nominee for Bureau of Land Management Allegedly Worked With "Eco-Terrorists"
"You bastards go in there anyway and a lot of people could get hurt"
Biden BLM Nominee 'Collaborated With Eco-Terrorists' in the 1990s
Tracy Stone-Manning, Joe Biden's nominee to serve as head of the Bureau of Land Management, should fit right in with the rest of the crazies on Biden's environmental team.
Obamacare
Government in Healthcare
A Scary Plan to Revise the Definition of Death
People may be less willing to agree to be organ donors if they believe the quest for organs changes how patients are treated.
SCOTUS Upholds Obamacare 7-2 With Kavanaugh, Barrett Joining the Majority
Breyer said the plaintiffs, including 18 states, "failed to show that they have standing to attack as unconstitutional the Act's minimum essential coverage provision."
SCOTUS Weighs in on Constitutionality of Obamacare
Once again, the Supreme Court has decided to pass on a definitive ruling on whether Obamacare is constitutional or not. The court heard a suit brought by 18 Republican attorneys' general claiming that Obamacare should be scrapped because changes made by the Republican Congress in 2017 made it unconstitutional and the rest of the law couldn't be salvaged.
War & Terror
Did We Just Lose World War III?
Happy Flag Day, everyone, and welcome to Insanity Wrap, your daily dose of the best of the worst. "Did we just lose World War III?" is today's big crazy question.
China Syndrome II? US "assessing" possible nuclear accident at Taishan
First COVID-19, and now possibly Taishan. China's claims to competence in cutting-edge science appears on the verge of tatters if reports about a nuclear accident at its reactor turn out to be true. CNN reports that a French company partnering at the Taishan nuclear power plant took the highly unusual step of notifying the US about what they called an "imminent radiological threat."
China Demolishes Mosque In Xinjiang, Gives Contract To Hilton To Build Luxury Hotel On The Land
China has initiated a plan to build a commercial centre on a plot of land which was freed up by demolishing a mosque in Xinjiang's Hotan region, with the centre also including a luxury Hilton Hotel, The Telegraph has reported.
China sends 28 warplanes near Taiwan in year's largest exercise
China's air force sent 28 aircraft close to Taiwan, the largest sortie this year, further ratcheting up military pressure on the government in Taipei as it seeks to strengthen ties with the US.
China's Wolf Diplomacy Versus American Woke Diplomacy
Joe Biden is belatedly, slowly and partially acknowledging that the U.S. is in a new cold war with Xi's China and its junior partner, Putin's Russia. The magnitude of the shift can be gauged by recalling that Barack Obama, when Joe was his vice president, mocked Mitt Romney for even calling Russia a threat. Now the papers report nothing else.
"Trillions for Domestic Spending, Not a Cent More for Defense"
I wrote today about the incoherence at the heart of Biden's China policy
Pentagon considering permanent naval task force to counter China in the Pacific
The two initiatives, which are not yet finalized, would add muscle to President Joe Biden's tough talk on China.
Oh, great. China is building up their nuclear arsenal further
I assume this is all part of that "return to normal international relations" thing we were promised when Joe Biden was sworn in. When it comes to our relationship with China, "normalcy" apparently includes a significant expansion of their tactical weapons inventory. According to the Stockholm International Peace Research Institute, the Chinese are expanding their arsenal at a rate not seen in many years. In just the past year they have added an additional thirty nuclear warheads and continue to build more and improved ICBMs and other delivery systems. They've also significantly beefed up their defense budget. And all of this is happening at a time when tensions between America and China are on the rise with many tense encounters taking place, particularly in the South China Sea.
Navy Chief: Critical Race Theory Proponent's Radical Book Makes "Better Navy"
Adm. Michael M. Gilday, the chief of naval operations, did not answer questions Tuesday about whether author-activist Ibram X. Kendi's opposition to interracial adoption and capitalism is extreme.
The Navy's Railgun Is Finally Dead
What a long, strange trip it's been.
Texas State Guardsman: Leadership Is Trying To Indoctrinate Us To Far-Left Ideology
Andy Hopper, currently serving as a Texas State Guard Warrant Officer, saw something at his monthly drill that shook his confidence.
Rumors of U.S. Secretly Harboring Top China Official Swirl
Reports that a top Chinese official defected to the U.S. have swept Chinese-language media this week. The alleged reason? Sharing sensitive information about COVID-19 origins.
US Navy Punts on Building a Fleet to Compete with China
The 2022 budget proposal aims to increase future capability but misses the reality facing it today.
Are some Chinese university students spies for the CCP?
I missed this when it was published earlier this week by the Free Beacon. It's definitely worth a look even at the end of a long week, especially in light of some additional information published last night. National security officials are looking into the possibility that several hundred Chinese university students are actually spies working for the CCP.
National
How Radical Are the Teachers' Unions?
Until the U.S. Supreme Court decided the Janus case in 2018, citizens of a number of states, including Minnesota, were essentially taxed to support local teachers' unions. In those states, no one could legally teach in a public school without paying the union out of his or her salary–which, of course, came entirely from taxpayers. That this situation was allowed to persist for decades should have been a scandal.
Supreme Court Delays Whether To Review Harvard Anti-Asian Discrimination Case, Seeks Biden Admin Position
"The Acting Solicitor General is invited to file a brief in this case expressing the views of the United States"
Americans don't know where their national landmarks are — 1 in 5 thinks Niagara Falls is in Iceland!
From believing the Grand Canyon is in Colorado to thinking Niagara Falls is in Iceland, some Americans are a little confused about their national geography. However, as a new survey of 2,000 respondents reveals, they're also much more confident in their skills than they probably should be.
Critical Race Theory Opponents Win Board Elections at Nation's Top High School
Candidates opposed woke curriculum and eliminating merit-based admissions tests
Boston Public Schools board members resign after anti-white texts revealed
Two members of the Boston School Committee, the governing board of the Boston Public Schools, have resigned due to the revelation they had shared racially charged text messages.
How Anti-Racist Activism Affects Interracial Couples Like Us
This year marks the 54th anniversary of Loving v. Virginia, the Supreme Court decision that struck down U.S. laws against interracial marriage. Richard and Mildred Loving, whose marriage we celebrate every year on June 12, were an interracial marriage that changed America, whose love forced a court to rule that "distinctions between citizens solely because of their ancestry" are "odious to a free people."
Court: Feds with "lifetime tenure" can be fired for cause
Somebody's lifetime gig on the government payroll has come to an end after a bitter court battle, setting up what may become precedent for similar challenges in the future. The court case in question was heard at the U.S. Court of Appeals for the Federal Circuit and it involved a scientist who had been employed at the National Institutes of Health (NIH). Allen Braun was a research doctor working there who was dismissed for failing to correctly perform his duties in 2015. Braun objected and attempted to have his dismissal reversed, with his primary argument boiling down to a tantrum in which he claimed he couldn't be fired in that fashion because he had "lifetime tenure." The court disagreed with him.
Race-based farm relief program shut down by judge
One of the many giveaways tucked into the American Rescue Plan, passed earlier this year, was a program designed to provide relief to farmers who were negatively impacted by the pandemic. Any farmers approved for the offer would be able to have any loans they took out fully paid off by the government with an additional stipend of up to 20% of the value of the loan handed out in cash. There was one catch in the application requirements, however. In order to qualify, the farmer had to be Black, Hispanic, Latino, Asian-American, or Pacific Islander. In other words, no white farmers needed to apply. This prohibition spurred multiple lawsuits brought by white farmers in nine different states. On Thursday, a federal judge ordered the program to be placed on hold while the court reviews it.
CRT Invades the Law Schools
For many years, law schools have been moving away from teaching the nuts and bolts of our legal system and toward what Professor Charles Rounds of Suffolk Law School calls "bad sociology, not law." I have spoken with veteran lawyers who wring their hands over the fact that so many graduates have had their heads stuffed with dodgy theories but have difficulty with legal fundamentals.
Supreme Court Shows Interest in Harvard Anti-Asian Affirmative Action Case
This was another uneventful morning at the Supreme Court, with two uncontroversial decisions (one unanimous, one split between 9–0 and 8–1 decisions in two related cases) involving the First Step Act and the felon-in-possession statute. But the big news came in case number 20-1199, Students for Fair Admissions v. President and Fellows of Harvard College. The Court has yet to decide whether it wants to hear the case, but this morning, it asked the Biden administration to file an amicus brief setting forth its views of the case. Cases in which the Court asks the Solicitor General for such a brief are not always taken by the Court, but they are much more likely to end up on its docket.
Why Is the Society for American Archaeology Promoting Indigenous Creationism?
In April, one of us—Elizabeth Weiss—gave a talk, titled Has Creationism Crept Back into Archaeology?, at the 86th Annual Meeting of the Society for American Archaeology (SAA). The 87-year-old SAA identifies itself as "an international organization dedicated to research about the interpretation and protection of the archaeological heritage of the Americas." The SAA board of directors includes professors, curators, and government archaeologists, all of whom presumably appreciate the importance of studying artifacts and human remains as a means to understanding the history of our species.
Are We Worse than North Korea?
When it comes to free speech and independent thinking? I wouldn't think so. But then, I've never been to North Korea. Defector Yeonmi Park, who grew up in North Korea and now attends Columbia University, says things might be worse
How to get into an elite college if you're Asian
Alice Chen specializes in helping excellent students get into top-ranked colleges and universities.
CRT for dummies
Christopher Rufo has led the reporting on Critical Race Theory — i.e., the indoctrination thereof in our institutions. The Spring issue of the Manhattan Institute's City Journal, for example, carries Rufo's essay on "The child soldiers of Portland." Most recently, City Journal posted "The Woke-Industrial Complex," his report on Lockheed Martin. For more, see his City Journal publications listed here.
Mayor Lori Lightfoot says email ripping aide over lack of "office time" that drew comparisons to a scene in "The Shining" was "born out of frustration"
Mayor Lori Lightfoot on Monday said a much-circulated email in which she berated an aide was "born out of frustration" and she's now in "a better place" with her team.
Here's Another Sign Showing That Dems Anticipate Losing The Senate in 2022
Dana Perino of Fox News asked Jonathan Turley about how some Democrats are urging 82-year-old Justice Stephen Breyer to retire while Democrats have a majority in the Senate. Perino specifically cited Rep. Alexandria Ocasio-Cortez, who earlier agreed that Breyer should retire from the court after this current term, which ends this month.
Five Huge Paradoxes of the Transgender Movement
I have to admit, the transgender movement actually terrifies me. Why? Because it seems unfathomable that the absurd notion that one can change his or her gender has become mainstream seemingly overnight. In less than twenty years, we saw gay marriage go from being legal on a state-by-state basis to being legal nationwide, and now it's prompted an all-out assault on biological sex.
Students condemn woke school board's decision to erase holidays from their calendar
A New Jersey school board recently voted to remove holidays from the official school calendar to be more "inclusive and equitable." Now, a petition is calling on the school board members to resign.
North Korea Defector Lashes Out at "Woke" Schools: "Even North Korea is Not This Nuts"
"Columbia told us [what] we can't talk about and I am so concerned if America is not free, I think there is no place else left that is free"
California Democrats Manipulate Recall Date in Effort to Salvage Gov. Newsom
"Gavin Newsom and his enablers are changing the rules for the Recall in the middle of the game."
Nickelodeon Ratings Crash Amid LGBTQ Push
Theres growing evidence that Nickelodeon's hard push to promote the LGBTQ agenda to children is having a negative impact on the network's ratings.
Shock video: Shoplifter brazenly robs San Francisco Walgreens in front of security guard
Am I allowed to call it shocking when it's been going on literally for years? This isn't even the first video we've posted of a thief robbing a San Francisco Walgreens in full view of someone recording with a smartphone.
That 70s Show: Retail sales drop as producer prices see 11-year-high hike
New economic metrics should have people using this new acronym, WWTFD — what will The Fed do? The sugar high from two stimulus packages in quick succession has worn off, and it's leaving the American economy with the beginnings of a stagflation hangover. Retail sales in May declined sharply, while producer prices shot upward at their highest rate in eleven years.
San Francisco: A string of drug stores close after shoplifters strip the shelves bare
You'll be shocked to learn there are some serious problems in San Francisco with petty crime. This week the San Francisco Chronicle reported on the seventh Walgreens drug store to announce it is closing in the city since last year. The problem is a wave of shoplifting from retail locations that can add up to millions of dollars in lost merchandise
American moms are taking a stand against Critical Race Theory
The sleeping giant of the American Mom has been awakened and is "filled with a terrible resolve," as Japanese Adm. Isoroku Yamamoto once said of the United States after his country's attack on Pearl Harbor.
Police investigating attempt to steal SF school board recall petitions
This actually happened about two weeks ago but it just got covered in the San Francisco Chronicle last Friday. The backstory here is that a group of parents in San Francisco have launched a recall petition aimed at three members of the school board. Fed up with the board's focus on renaming schools (on the grounds that current names are racist) and ending merit based admissions to Lowell High School (on the grounds that meritocracy is racist), the group is trying get Board President Gabriela Lopez, former Board VP Alison Collins and Faauuga Moliga recalled. They have been collecting signatures to get the issue on the ballot.
This Is Your Brain on Critical Race Theory
How an ideology leads to mental contortions — and to not-so-quasi-totalitarianism.
Step Up to Restore a Sound American Civics
Stanley Kurtz has replied to our call for conservatives to improve civics and history education with just another rallying call to man the barricades. He still can't bring himself to give a fair account of the Educating for American Democracy report and the Roadmap it sketches for improved civics; he concedes he won't even try, given his conviction that the report we helped to produce will be used to inflict leftist civics in classrooms across the country. We encourage conservatives to read the EAD documents for themselves and form their own judgment, but we owe a response to his preferred focus on political battles and his preferred strategy to "Just Say No" to any national reform efforts.
What David French Gets Wrong about Critical Race Theory and Public Schools
Classical liberalism without culturally conservative content is an empty glass that will leave us parched.
Nevada man present at insurrection announces governor bid
A northern Nevada attorney who has questioned the results of the 2020 presidential election and was outside the U.S. Capitol the day it was violently stormed has announced he's running for governor.
The stench of raw politics at the Biden DOJ
This week, the Supreme Court ruled unanimously that a crack offender is eligible for a sentence reduction under the First Step Act only if convicted of a crack offense that triggered a mandatory minimum sentence. Even Justice Sotomayor agreed with this result. It was a no-brainer.
Dem Rep Haley Stevens Called a "Coward" for Not Taking Stance on Critical Race Theory
Stevens thinks local school boards choose the curriculum. I cannot wait to see her lead the charge to end the Department of Education.
Media Panics Over Mounting Opposition to Critical Race Theory
The best evidence that the resistance to CRT is gaining and posing a threat to Democrats is that the mainstream media is trying to marginalize and demonize the movement the way it attacked the Tea Party
Top-ranked law school to mandate critical race theory course for graduation
One of the top U.S. law schools will "adopt a broader approach" to teaching about systemic racism this fall, one which includes a mandatory course on "race and the law."
What's Really Behind the Reported Spike in Anti-Asian Hate Crimes?
In urban population centers such as New York and San Francisco, the pandemic has wrought not only the first-order effects of the disease itself, but also broader symptoms of social unrest and disrepair. Crime — and violent crime — is on the upswing after a mostly uninterrupted decades-long decline.
DEI Training Gone Wrong?
Two Stanford University mental health practitioners say a diversity, equity and inclusion program launched by the campus counseling center created a hostile environment for Jewish employees.
You're Not Woke, So You Can't Play
The absurdity of American higher education is on display at the University of Oklahoma. As we read in this Campus Reform story, a player on the women's volleyball team has been kicked off because she didn't agree with the leftist ideology being force-fed to the team.
The Battle Against CRT Gets Physical
I wrote here about my organization's 17-stop tour of Minnesota, educating parents and others about Critical Race Theory and the left-wing takeover of our public schools. At a few stops, our far-left teachers' union planted a handful of its members in the audience, but they didn't cause any serious problems, mostly because the audiences have been so large and enthusiastic that they were lost in the crowd.
Lawless EEOC chair issues garbage gender guidelines
Yesterday, EEOC chair Charlotte Burrows posted a guidance document purporting to apply the Supreme Court's decision in Bostock v. Clayton County. That decision redefined Title VII's prohibition of discrimination because of sex to include sexual orientation and transgender status in certain contexts.
Everybody Was Fast-Food Fighting: Danger Looks in Burger Joints
Never mind giving fast-food workers $15 an hour, they deserve combat pay. The spate of McViolence over the last few years across the country is alarming, disturbing, and occasionally entertaining—that is, if you think it's funny watching knuckleheads slug it out at Burger King. If you don't find pleasure watching processed meatheads throw dukes, then the latest McPunch-out might make you grimace (rimshot).
Unanimous Supreme Court Upholds Religious Freedom in Foster Care
The Supreme Court delivered a historic unanimous victory for religious freedom on Thursday, ruling that the City of Philadelphia violated the First Amendment by refusing to contract with Catholic Social Services (CSS) because it would not place children with same-sex couples. The Court ruled that Philadelphia cannot discriminate against religious foster care agencies based on their fundamental beliefs about marriage and sexuality.
SCOTUS Unanimously Sides With Catholic Foster Agency in Dispute Over Gay Couples
"CSS seeks only an accommodation that will allow it to continue serving the children of Philadelphia in a manner consistent with its religious beliefs; it does not seek to impose those beliefs on anyone else."
Biden's 'Mission Equity' Threatens to Destroy NASA
On Tuesday, the National Aeronautics and Space Administration (NASA) announced the launch of its new Mission Equity effort
Critical Race Theory Distracts From Real Problems in Education, This Reformer Says
Public education in New York City is far from what it once was, Ian Rowe, a resident fellow at the American Enterprise Institute, says.
Panicked Media Escalates Disinformation War Against Critical Race Theory Opponents
"This [CRT] issue is like something that was created out of thin air by a couple of producers at right-wing media outlets and all of a sudden, now school boards all across the country are dealing with something they did not know was an issue," NBC News' Chuck Todd falsely claimed Tuesday.
She Quit Homosexuality. Now, She's Helping Others Do Likewise.
Elizabeth Woning began questioning her sexuality when she was 16. By the time she was in her 30s, she says, she was "stereotypically butch."
John McWhorter: Ignore the left's gaslighting, it's not racist to criticize Critical Race Theory
If you've followed this story at all then you know that there is a serious backlash to the spread of Critical Race Theory (CRT) into public and private schools around the country. And, not surprisingly, there is now a media backlash to that backlash which is arguing a couple of things. First it suggests that what parents and many conservatives are calling CRT isn't actually CRT as understood by scholars. Marc Lamont Hill and Nikole Hannah Jones have both made that argument.
South Carolina is ordered to form an actual firing squad
We recently discussed a new law in South Carolina designed to allow condemned inmates the choice between being executed in the electric chair or a firing squad. This was intended to address their lack of access to the drugs required to execute inmates via lethal injection. The passage of that law cleared the way for two condemned murderers to be executed this month in the electric chair, or so the legislature believed. Those plans were once again confounded yesterday when the state supreme court stepped in and put the executions on hold. The court wasn't arguing that the men couldn't be put to death, however. The judges found that the inmates didn't have a true choice in how they would die because South Carolina doesn't actually have a firing squad lined up to do the deed. So now they're going to have to find some willing marksmen to volunteer to shoot the killers if that's the option they go with.
Colorado court: Masterpiece Cakeshop has to bake the damn cake after all
No it doesn't, but once again Jack Phillips will have to resort to federal court to make this point. For some reason, Colorado courts can't read Supreme Court precedent, and ruled that a trolling effort to force Masterpiece Cakeshop to bake a cake celebrating a gender transition actually should be upheld. The judge fined Phillips $500 for violating the state's anti-discrimination law
Ten Quick Reactions to Today's Fulton Victory for Children in Philadelphia
1. Toni Simms-Busch: The Supreme Court just ruled that adoptive families like mine are worth protecting.
A Critical Race Theory Reader
The march of critical race theory through American institutions — and not least through American classrooms — appears to be gathering momentum. In light of this development, I've provided a list of articles below from across the web, all of which will foster a better understanding of this phenomenon for any interested persons or parties. They're not all from the same perspective, but they all make a valuable contribution in their own way to readers seeking a better grasp on CRT.
Fulton Was Heard the Morning after Election Day: Meet the Lawyer Who Argued It While America Was Looking Elsewhere
I talked with the Becket Fund for Religious Liberty's Lori Windham shortly after the argument.
Check out this guano-crazy email Chicago Mayor Lori Lightfoot sent her staff
The only thing missing from Lori Lightfoot's email is the clapping emoji that lefties like so ?? dang ?? much ?? .
Turning Our Dead into Fertilizer
Oregon is the third state to legalize the composting of human bodies — called natural organic reduction — as a means of disposition of remains.
The Golden State's Progressive Anti-Housing Warriors
Left-wing interest groups are often the fiercest supporters of regulations that make California housing so expensive.
The Great Reset Comes for the Suburbs
Before we get to today's big story on the Great Reset, here's a short video to make you lose whatever little faith you might still have in humanity.
"Unplanned" Outages Slam Texas Power Plants as Temperatures Soar
Texas operators' group now investigating causes of power plant breakdowns.
School shooter who targeted 'transphobic' classmates convicted of 46 counts, including murder
A former high school student charged with opening fire alongside a transgender accomplice on "transphobic" classmates at a Colorado charter school has been convicted of all 46 counts, including murder.
"Traitor": Pence heckled during Faith & Freedom Coalition speech
A political event organized around faith should be home field for this guy but even here he couldn't escape being hooted at for having done indisputably the correct and courageous thing on January 6.
Viral vid: Illinois dad rages against Critical Race Theory
Via Red State. "This is amazing! This is democracy! We can defeat this poison with this kind of honesty and passion," tweeted an excited Andrew Sullivan about a truncated version of this clip featuring radio host Ty Smith, which now has several million views and counting.
Chicago mayor: Racism is a public health crisis, It is "literally killing us"
Chicago Mayor Lori Lightfoot has declared that racism is a public health crisis. In doing so, she is allocating $10M in COVID-19 relief funding to combat it. Lightfoot said Thursday that the new policy is aimed at reducing inequalities in the city's health system.
A University Dumps a Good Professor Rather Than Look "Unwoke"
The lack of backbone in American higher ed leaders is astounding. They're so afraid of getting on the wrong side of the aggressive leftists on campus that they won't defend good faculty members who come under attack for having offended some Social Justice Warrior.
Vox: That piece by a Nigerian feminist is generating 'the wrong conversation'
Wednesday I wrote about Nigerian feminist author Chimamanda Ngozi Adichie who had published a three-part piece on her own website pushing back at a couple of her critics and criticizing cancel culture more broadly. Needless to say, that didn't go over well with everyone. Over at Vox, Aja Romano has written a response calling Adichie's post a distraction. The subtitle of the piece is "We're having the wrong conversation" which is another way of saying it's not the conversation the author thinks we should be having.
Lawsuit: Ex-Calif. Sec. of State Conspired With Twitter to Silence Critics, Secure His Path to the Senate
On Thursday, a former lawyer and conservative commentator sued Twitter, former California Secretary of State (and current U.S. Senator) Alex Padilla, and others, alleging that these people conspired to suppress free speech and discriminate against conservative critics of Padilla in the name of fighting "misinformation" about the 2020 presidential election. Rogan O'Handley, the commentator in question, amassed 440,000 followers on Twitter as he shared his concerns about the 2020 election, but Twitter permanently booted him from the platform.
Here we go: Google pursues tech to measure how white you are
To be at least somewhat fair to Google, their push to develop new technology to "measure skin tone" also measures how brown or Black you are. And at least on the surface, they're not talking about a system to provide digital enhancements to Critical Race Theory programs. (Or at least… not yet.) The new project, as described to Reuters, is purportedly trying to improve facial recognition software and determine if many of the programs available on the market today are "biased" against persons of color. If you find yourself thinking that a software program is incapable of secretly harboring a racist agenda, I would definitely agree with you. But that doesn't mean that the algorithms can't be seriously flawed and produce spectacularly incorrect results when broken down along racial lines. Assuming they manage to pull this off, however, how long do you think it will be before this new technology is unleashed in the field of "racial justice" applications?
Democrats Lost Ground With Non-College Voters of Color In 2020
Every election forces us to re-examine many of the assumptions we've been making about voting behavior. The 2016 election brought a recognition of the 'education gap' among white voters — those with a college degree preferring Democrats and those without voting overwhelming Republican. But, even as pollsters and pundits admitted that not weighing on education was a significant source of error in polling in 2016, there was little effort made to examine whether this same dynamic was showing up among voters of color.
Economy & Taxes
Democrat exploring 'patriot tax' on multimillionaires' wealth
Rep. Thomas Suozzi (D-N.Y.), a member of the tax-writing House Ways and Means Committee, said that he's exploring the idea of a one-time tax on the wealth of the richest Americans as Democrats seek to increase taxes on the rich in order to pay for spending priorities.
The Public-Union Stranglehold on California Politics Is Weakening
Their dominance is far from over, and there is still work to do. But a brighter future is now visible.
Center-Left Think Tank: Biden Budget Would Hike Taxes on More Than Half of Filers
As I've pointed out before, Joe Biden's promise not to raise taxes on "anyone" making less than $400,000 doesn't square with his actual plans. For example, his big hike to corporate taxes would, in part, be borne by workers, as well as by investors whose earnings put them below the cutoff.
Unintended Consequences of a Minimum-Wage Hike
As I discussed in a piece earlier this year, hiking the minimum wage can cause a number of unintended consequences. The most obvious, and most studied, is that employers might buy less labor when labor is more expensive. Yet employers can respond in other ways too — such as cutting benefits or making jobs more demanding.
Broke: Wealth tax. Woke: Patriot tax
What do you do when one of your policy proposals proves to be rather unpopular with rank and file Americans? As with any savvy marketing campaign, you simply rebrand it. That's apparently what Democratic Congressman Tom Suozzi of New York is planning. Nearly all of the Democrats have been following Elizabeth Warren's lead and calling for a "wealth tax" on the country's most successful earners, but with virtually no GOP support and probably not even fifty votes in the Senate (thanks, King Joseph!), it doesn't seem to be going anywhere. So Suozzi is now pitching the idea of a "one-time tax" on the very wealthy, but he wants to give it a more appealing name. So how about a "patriot tax?" You can just hear the band warming up to play the National Anthem now, can't you?
Infrastructure Strategery
Politico has an update on the dealmaking process. There is an interesting dynamic at play.
First, Assume Lots of Boats
There's an old joke about an economist and an engineer who fall into a deep hole together. As the engineer is devising ways to get out of the hole, the economist says, "Don't worry, I'll get us out. First, assume a ladder."
California's bullet train doesn't deserve a cent of federal funding
California's bullet train money pit doesn't deserve a single cent of taxpayer money. But last week, the federal government restored $1 billion in federal funding for the project the Trump administration attempted to pull back.
Universal basic income for farmworkers? Some leaders are pushing for it
A Fresno-area politician wants California to prioritize struggling San Joaquin Valley farmworkers in a proposed pilot program that would put cash in the hands of some the state's impoverished residents.
'Harley Quinn' Animated Series DC Cuts Batman Oral Sex Scene … 'Heroes Don't Do That'
Not-so-fun fact about Batman — he doesn't go down … or so we've learned after DC Comics dropped the hammer on an oral sex scene in the "Harley Quinn" animated series.
Concerned shareholders take action against Coke's racist demands
In January 2021, the general counsel of Coca-Cola sent a letter to the law firms that represent it. The letter demanded, among other things, that these firms "commit that at least 30% of each of billed associate and partner time will be from diverse attorneys, and of such amounts at least half will be from Black attorneys."
Democrats Reject Amendment Requiring Companies to Disclose Ties to Uighur Forced Labor
House Democrats voted against an amendment Wednesday that would have required companies to inform their shareholders if they engaged in activities with a Chinese official or company using forced labor.
He warned Apple they were too dependent on China but Apple didn't listen
The NY Times describes Doug Guthrie as "one of America's leading experts on China's turn toward capitalism." Guthrie got a Ph.D. from Berkeley and then taught at New York University. In 2014, Apple hired him for his expertise on China. And he spent several years trying to warn the company that China was changing and Apple was vulnerable
Federal Reserve Delivers Bad News About Expectations For Inflation, Raising Interest Rates: Report
The Federal Reserve has significantly increased its expectations for inflation this year following massive government spending from Democrat President Joe Biden.
Oh No! A $6 Trillion Infrastructure Bill!
Congress is currently working through an infrastructure debate. Some Republicans are trying to compromise to keep costs down — Biden initially wanted to blow more than $2 trillion, while the latest bipartisan plan would include only about $600 billion in new spending (plus more by repurposing COVID relief that hasn't been spent yet). But Democrats are also preparing to go it alone, so they can enact a partisan bill through the filibuster-proof "reconciliation" process if the negotiations fail. Some Democrats hope they can ram through more spending this way even if the negotiations succeed.
A closer look at Biden's death tax
Democrats in Congress have made no secret of their desire to slip all sorts of tax hikes into the various massive legislative packages that have thus far (thankfully) remained bogged down in the Senate. They would like to see a significant increase in the gas tax to pay for the liberal wish list known as "infrastructure." There's also a continued push for a so-called "wealth tax" on people who are considered by the Dems' socialist wing to have "too much money." But one of the most controversial of these plans is the call to greatly expand the inheritance tax, more correctly known as the death tax. However, describing it as either an expansion or an increase isn't accurate. The New York Post took a look at the plan this week and revealed that what they really want to do is create an entirely new category of taxation for the estates of the deceased, treating the transfer of assets to survivors as a capital gains event. And in the background, the existing estate taxes would remain in place. This will hit families in blue states like New York and California that are already heavily taxed with the prospect of some tax totals that are simply jaw-dropping.
Shoveling Money into the Bottomless Pit of Student-Loan Debt
To nobody's surprise, Biden & Co. have decided to forgive $500 million in loan debt for students who had enrolled in the now-defunct ITT Technical Institute schools. They were all "misled" by pronouncements by ITT about their likely earnings. No doubt, but many nonprofit colleges make similar claims to lure in students.
International
Biden Offends Brits on Brexit
The G7 meeting in Cornwall is just now breaking up, with world leaders contributing the usual positive spin. But Joe Biden struck a discordant note by taking up Barack Obama's anti-Brexit position, even though Brexit is plainly, now, a reality.
Nicaragua spirals deeper into repression as Ortega jails rivals and former allies
Nicaragua's President Daniel Ortega stepped up attacks on his political opponents over the weekend by arresting five leading critics, including three former allies who fought alongside him during the Sandinista revolution, as he continues to suppress the opposition ahead of presidential elections in November.
Another Facility Leak in China, This Time with the Threat of Radiation
On the menu today, a completely new and different potential threat from China that is being obscured by secrecy and implausible denials; "Bat Woman" Shi Zhengli has a very curious definition of dangerous; and Jon Stewart offers us all a hilarious and much-needed application of Occam's Razor.
Nigerian feminist author offers takedown of online social justice orthodoxy
I'd never heard of Nigerian feminist author Chimamanda Ngozi Adichie before today. She's written novels, short stories and books about feminism over the last 20 years. But yesterday she published something on her own web site which is making waves on social media today. I guess the simplest way to describe it is as a form of very well written self-defense to particular charges about her feelings toward trans people. But it's also something more than that. It's an indictment of social justice mobs online.
The Swiss Say "No," "Nein," to Costly Climate Regulations
Voters in Switzerland, one of the world's most competitive and free economies, disapproved a revision on Sunday to the Alpine country's climate law that would have increased taxes on driving and flying.
The crackdown on Hong Kong's media continues
The situation in Hong Kong continues to deteriorate as the Chinese Communist Party tightens its grip and seeks to remove the last vestiges of free, democratic activity. The latest offense was a chilling one, with the senior editors and executives of the city's largest pro-democracy newspaper being arrested under the city's new national security law. Without explanation, the staff was accused of "colluding with foreign powers" and placed behind bars. The newspaper's founder, Jimmy Lai, is already serving a 20-month sentence for participating in protests last year. More than 200 police searched the offices of Apple Daily, confiscating dozens of computers and taking away the top executives in handcuffs.
Rex Murphy: Cutting honours programs and keeping smart kids down proves the silliness of 'inclusivity'
Most educators strive to further student excellence. Absurdly, the Vancouver School Board is doing the opposite
The Cruel and Twisted Discoveries at Germany's Stonehenge
When you think of Stonehenge what do you think of? England? Druids? Partygoers celebrating the solstice? A unique piece of ancient heritage? Chances are that you don't think of Germany. As it turns out, however, Saxony-Anhalt has its own Early Bronze Age wooden henge—Ringheiligtum Pömmelter—and recent excavations have added more detail to its dark and distinctive history.
Opinion
American Principles Project's baseless accusations over Section 230
The hyperbolic rhetoric from anti-freedo-sorry-pro-freedom so-called conservatives regarding Big Tech is now a full-blown inquisition against those who oppose their misguided efforts. The latest salvo comes from a sternly written letter from American Principles Project issuing a dire warning to House and Senate members about any sort of meeting with groups looking to prevent Big Tech regulations.
Peter Hitchens on the Marriage of Marxism and Consumerism
From this review in The Lamp magazine of Helen Andrews's book, Boomers: The Men and Women Who Promised Freedom and Delivered Disaster
The Community College Alternative
Not so long ago, most Americans thought that "real" college meant a four-year school. Those who earned their bachelor's degrees had a mark of distinction, whereas anyone who attended a community college branded himself as a loser.
Revisiting Uncle Tom's Cabin
What the most important and influential book in American history still teaches us, despite its flaws.
Once Again: Everyone Opposes Rank Majoritarianism
Jonathan Chait tries once again to cast Rand Paul and Mike Lee's entirely mainstream skepticism toward unchecked majoritarianism as something sinister and unusual. The ideas that Paul and Lee have expressed, Chait writes, are common on the Right, and, indeed, "are not identified solely with the most extreme or Trumpy conservatives," but "have frequently been articulated by conservatives who express deep personal animosity toward Donald Trump and his cultists."
End Organ-Transplant Discrimination against People with Developmental Disabilities
An important and bipartisan bill has been filed in Congress to end organ-transplant discrimination against people developmental disabilities. Authored by Congresswoman Jaime Herrera Beutler (R., Wash.) and Katie Porter (D., Calif.), the Charlotte Wood Organ Transplant Discrimination Prevention Act (H.R. 1235) would
Subtraction by Addition
At the Free Beacon, Kevin Daley makes the case that the retirement of Justice Breyer, and his replacement with a "young progressive stalwart," might actually make the Supreme Court more conservative.
Hiding the Facts from Readers Is the Opposite of a Journalist's Job
On Monday morning, my wife showed me a "blue alert." A bald guy with a beard riding a motorcycle had shot a cop. She read me the description. "You check a lot of boxes," she said.
Kipling, Orwell, and the Humanities
In the 1990s I was active in a campaign in California to amend the state constitution to prohibit race, sex, and ethnic preferences in public employment, public contracting, and college admissions. The ballot initiative (California Proposition 209) attracted not only national, but also world-wide attention. One of the many newspapers that sent reporters to interview us was one in the San Francisco Bay Area. One afternoon the reporter and I sat in a sidewalk café where, in a relaxed conversational interview, I explained the rationale for the proposition. Everyone is different in some way or other, I said: different abilities, different upbringings, different educational levels, different creeds, national origin, social class, ethnic and racial affiliations—as indeed one would expect in a large, varied and dynamic society like ours. But those characteristics should never be the criteria for government mandated preferences conferred on one politically selected segment of the population to the disadvantage of the others. All citizens, regardless of their differences, must be treated equally before the law. As I argued my case, I recalled a poem I had read long ago which expressed part of my argument in verse.
"Che" Guevara Is Long Dead. His Legacy Isn't
I was just reminded that this week would have marked Ernesto "Che" Guevara's 93rd birthday. It is satisfying to remember that the man who said, "We don't need proof to execute a man, we only need proof that it's necessary to execute him," met his karmic bullet-riddled end at the hands of CIA-trained Bolivian operatives in a muddy hut in 1967. Since that day, this racist warmonger has been martyred by the international Left and venerated by socialists and revolutionaries around the world. When I was young, his likeness was all over college campuses. Not that long ago, Robert Redford was charming Fidel Castro with his hagiographic depiction of Che's life. Yet, even if Jay-Z wears his t-shirt or Castro-apologist Colin Kaepernick carries around his biography, my perception is that there's been a decline in Che adoration these days, despite a reemerging popularity of socialism in American life.
We Don't Need Common Core Civics
Now that I've answered their defense of the Educating for American Democracy (EAD) civics initiative, Paul Carrese and James Stoner have come back with a response. Unfortunately, the premise of their piece is mistaken. They say that when it comes to history and civics, my strategy is "Just say no." Well, no. That is wrong.
Shouldn't Students Understand the Failures of Socialism?
Statist politicians get a lot of zealous support for their plans for an "economic reset" from young Americans. Many teachers and professors view themselves as change agents who need to inculcate socialist notions into the minds of their students. They've been alarmingly successful.
"Anti-Racist" Education Is Neither
Well-meaning Americans are being suckered into an illiberal political cabal.
What the fantasy of a new constitution reveals about the left
'Democracy' journal's experiment with constitutional reform goes off the rails
Fulton Is Not a Case about "LGBT Rights"
As our own Kathryn Jean Lopez has already noted on the Corner, the Supreme Court has unanimously ruled in favor of Catholic Social Services in Philadelphia, which had been shut down by the city for its policy of placing children in homes with a married mother and father. Kathryn also points out, as she did in a previous column, that the case isn't, as left-wing activists insist, about "gay rights" at all; it is about children in need.
The Supreme Court's Unanimous Fulton Ruling Is a Victory for Children
I keep thinking of Cecilia Paul. She was one of the foster mothers who poured her heart out to vulnerable children in Philadelphia. She died over the course of the court case that was decided today by the Supreme Court, in a unanimous ruling against the City of Philadelphia. Philadelphia severed its contract with Catholic Social Services because of Catholic Church teaching on marriage – a position that most Democrats had relatively a half second ago.
Trustbusters Should Be Careful What They Wish For
President Biden's newly confirmed commissioner of the Federal Trade Commission (FTC), Lina Khan, was promoted to chairwoman of the FTC today. This was somewhat surprising, and not just because Khan will be the youngest chair of the FTC ever. She is also a notable critic of tech monopolies. Her ascendancy signals a growing feeling on the left and the right that Big Tech corporations need to be restrained by the government. But before we herald a new era of trustbusting, we should be careful that the proposed solution isn't worse than the actual problem.
Baker Jack Phillips — A Cultural Hero
Colorado baker Jack Phillips is a perpetual offender. He simply will not do. His offense? Unswervingly honoring his deeply held, and constitutionally protected, religious beliefs.
Why I Stopped Hiring Ivy League Graduates
Even those who aren't woke seem damaged by the experience, and they're deprived of role models.
How to Talk Yourself into Believing a Lie
We were privy to some welcome confirmation this week that the backlash against Critical Race Theory (CRT) is real, organic, and threatening to the elite consensus around this set of ideas. That confirmation took the form of a cable-news chyron broadcast on MSNBC's All In with Chris Hayes: "The Right's Fixation with Race."
Father's Day: Fatherlessness, America's Top Domestic Problem
A powerful new documentary called "The Streets Were My Father" features three Chicago men, two Hispanics and one black, who grew up without fathers. All three did hard time for serious offenses, including murder.
Relevant Classic Texts
This weekend's main topic of the Three Whisky Happy Hour podcast will be an exploration of Edmund Burke, in part because we received an interesting reader email after a recent episode that prompted an argument between me and Lucretia (she is a Burke skeptic, to put it mildly). In rereading Burke in preparation for our taping this evening, I was struck by several passages in Burke's most famous work, Reflections on the Revolution in France, that describe the temper and disposition of the wokerati behind the genuinely revolutionary moment America is going through.
HOW TO RUN A 17 PERSON SAVAGE WORLDS GAME AND LIVE TO TELL THE TALE
I talked about this in the last blog post about the Yard Moose Mountain Mega Shooting Weekend, where I had shooters from all over the country coming to my place for three days of pistol training, about how one night I ran a one off RPG session for 17 of them, and by some miracle it actually turned out good. When this got posted about on Facebook right after, a whole bunch of gamers asked how the hell do you run a game that big and not have it suck, so here's how we pulled it off.
Fighting Back Against Evil
Critical Race Theory is perhaps the great evil of our time. It is racism, pure and simple. Its key precepts are: 1) The most important thing about a person is the color of his skin. 2) You have rights not as an individual, but as a member of a group. 3) People of the same race have the same or similar personality and character traits. John C. Calhoun was the Democratic Party's leading theorist in 1830, and he remains the Democrats' leading theorist today.
The Shakespearean Father-Son Tragedy of the Biden Family
It was announced Saturday that Joe Biden's dog Champ has died at age 13. By all accounts, the family German Shepherd was – as we would say – a good boy. Dogs are with us too briefly, and saying goodbye to them is inevitable but never easy. That leaves the family with another German Shepherd: Major, who was kicked out of the White House for a month after reportedly biting a Secret Service agent and a National Park Service employee.