Another "quick takes" on items where there is too little to say to make a complete article, but is still important enough to comment on.
The focus this time: Purge! Purge the Unbelievers!!1!
First, a little mood music: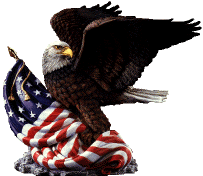 Ironically, the American Psychological Association has embraced the crazy and is even purging members from discussion forums for daring to say there are two sexes.
"A scholar has been removed from an American Psychological Association email discussion group after he posed questions on the listserv that upset others, most recently about the nature of biological sex.

"John Staddon, an emeritus professor of psychology and neuroscience at Duke University, was taken off the Society for Behavioral Neuroscience and Comparative Psychology Division 6 listserv overseen by the APA.

"'This incident just illustrates the current inability of some scientific communities to tolerate dissent about issues related to sex and race,' […] 'Psychology and sociology seem to be especially flawed in this respect.'

"The topic that appears to have gotten him removed was the suggestion that there are only two sexes."

The Space Force stands for truth, justice, and the American way Marxist ideology.
"A commander in the United States Space Force was apparently relieved from his post after appearing on a podcast to promote his book, which asserts a neo-Marxist agenda is transforming military culture and policy.

"'Lt. Gen. Stephen Whiting, Space Operations Command commander, relieved Lt. Col. Matthew Lohmeier of command of the 11th Space Warning Squadron, Buckley Air Force Base, Colorado, May 14, due to loss of trust and confidence in his ability to lead,' the Space Force said in a statement to the Washington Examiner.

"'This decision was based on public comments made by Lt. Col. Lohmeier in a recent podcast. Lt. Gen. Whiting has initiated a Command Directed Investigation (CDI) on whether these comments constituted prohibited partisan political activity.'

"Lohmeier self-published Irresistible Revolution: Marxism's Goal of Conquest & the Unmaking of the American Military this week. The book, according to the description, explores the 'impact of a neo-Marxist agenda' and the manner in which the 'Black Lives Matter movement, anti-racism, postmodernism, [and] political correctness' affect the national security of the United States.

"Lohmeier said that he had informed his superiors, public affairs staff, and lawyers for the military about the book prior to publication, but it was not subject to a pre-publication review."

Even in private businesses, wokeness has become mandatory.
"American Airlines is investigating one of its pilots after social media users urged the company to review his posts and podcasts criticizing Carroll ISD's proposed diversity and inclusion initiative and its supporters.

"Guy Midkiff, 62, is a Southlake resident who has been a pilot at American for 32 years, according to his LinkedIn profile.

"'We are troubled by the allegations made and have launched an investigation into the matter,' an American Airlines representative said Wednesday in an email.

"Through his Twitter and Facebook accounts as well as a podcast called Wise Guy Talks, Midkiff has documented his opposition to the district's Cultural Competence Action Plan, as well as various groups and community members who support it."
TTFN.