News of the Week for May 23rd, 2021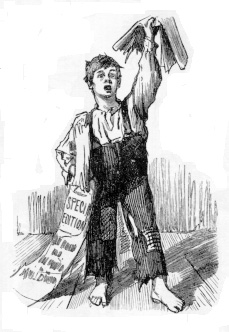 Riots & Revolution
When cops criticize BLM on social media
Police officers in various jurisdictions are being disciplined, and even fired, for expressing negative views about the BLM movement and protests.
Va. Cop Fired Over Kyle Rittenhouse Donation Fights to Get His Job Back
Norfolk, Va., police Lieutenant William Kelly lost his job last month after a data breach at the crowdfunding site GiveSendGo revealed that Kelly had contributed to help the legal defense of Kyle Rittenhouse, the then-17-year-old boy who opened fire amid riots in Kenosha, Wisc., seemingly in self-defense. Rittenhouse faces murder charges in the deaths of two men.
"They were beating me": Woman attacked at Kroger on Mother's Day wants more help from LMPD
During the incident, Pamela Ahlstedt-Brown's nose was broken and her clothes were bloodied
Three Women Arrested For Vandalism Targeting Derek Chauvin Expert Witness
Along with attempts to take the medical license of Chauvin's Forensic Pathology expert, the post-trial assault on witnesses will have a chilling impact on the ability of the three other officers charged to find experts willing to testify.
Rutgers Law Student Govt. Demands Student Groups Promote Critical Race Theory or Lose Funding
"The Rutgers student government is holding student group funding hostage until students commit to a particular ideology"
Minneapolis Spirals Downward
When Americans think of failed cities, places like Portland, Seattle, Detroit and Baltimore come to mind. But Minneapolis is, at a minimum, flirting with a similar status. The problem is out-of-control crime. Last Saturday night, six people were shot in Minneapolis, including a nine-year-old girl.
The upheaval in France, is it coming here?
N.S. Lyons writes about political upheaval in France and reflects on its possible implications for the U.S. In France, two despairing letters — one by retired military officers, the other by active-duty personnel — have triggered controversy. In essence, the letters complain that France is disintegrating and in danger of civil war.
Shootings and chaos in Portland (with a possible connection to 'defund the police')
My intention today was to write about the city of Portland's decision to start cleaning up homeless camps after a year of doing next to nothing about them during the pandemic. But as I was looking at stories about that issue I kept seeing other stories about things happening recently in the city that were pretty shocking. It's hard not to read this stuff and get the impression the city is really just dealing with a level of chaos it hasn't seen in decades.
Strib: Criminals in MN suddenly more violent with police for some reason
Gee, I wonder why. The Star Tribune reports today that police have endured "a wave of assaults" from suspects they encounter, a major uptick in violence against officers. The rise in these violent encounters appears to correlate with the conviction of Derek Chauvin in the George Floyd case, and the police union argues that it's more than correlation
Pennsylvania higher ed governing body makes massive "diversity, equity, and inclusion" move
Pennsylvania's higher education commission will incorporate "diversity, equity, and inclusion" in its revamping of the state college system.
Colorado cop leaving state for "palm trees and less communism"
Ever since last summer, the police department in Aurora, Colorado has been making national headlines for all the wrong reasons. Crime rates are up significantly while the number of arrests being made has plummeted. Residents have been pleading with the City Council to do something about this situation, but not much has changed over the winter. Police Union President Judy Lutkin has blamed "social justice warrior police leadership," among other things, leading to officers being "less likely to go hands-on." There has been a substantial lack of respect for the police according to union leaders and morale on the force has been low. It's all become too much for many of the cops and they've been leaving the force in increasing numbers. One of the departing officers was Daniel Bertelson, who broke out a digital poison-pen and sent an email around the department, declaring that he was leaving Aurora to find "palm trees and less communism."
Critical race theory comes to my backyard
Thomas Pyle Middle School is in my backyard. Not literally. Literally, it's a five minute walk from my house.
School Superintendent: Critical Race Theory 'Isn't Optional Anymore'
School districts across the country have pushed Marxist critical race theory, either by requiring teachers to take "anti-racism" trainings or by embracing the discredited "1619 Project" or by championing the Southern Poverty Law Center's "Learning for Justice" lessons. Yet rarely have superintendents blatantly stated that there is no room for dissent from the idea that America is institutionally racist.
Corona Virus
Scientists Debunk COVID Vaccine Magnet Challenge
However, the skepticism shown to the debunking evidence demonstrates corrosion of "expert" credibility.
Respected Scientists Want Investigation of "Viable" Wuhan Lab-Leak Theory
So, it turns out the theory that COVID leaked from the Wuhan Institute of Virology isn't a conspiracy theory after all, as some, including Vox and MSNBC, have alleged. Despite a halfhearted investigation by the WHO — severely constrained by China — that determined the virus probably passed from bats to people, several repected scientists have signed a letter stating that the leak theory remains "viable."
The Standing Arguments of the Obamacare Challengers Just Got Stronger
It is a risky business reading tea leaves from the Supreme Court, because even when the Court does something in one case, it may not do the same in another, more politically charged case. That said, yesterday's decision in CIC Services, LLC v. Internal Revenue Service would seem to be good news for the argument that the state plaintiffs in Texas v. California, who are challenging the Obamacare mandate, have standing to sue.
EU relaxes travel restrictions for vaccinated travelers, including Americans
The European Union (EU) agreed today to open up its borders to vaccinated travelers. A firm date for the change to take effect is not yet set but final formal approval is not in doubt. One catch for travelers is that their vaccinations must be approved for use within the EU. This is not a problem for Americans but vaccines manufactured in China and Russia will no be approved.
FDA recommends not using syringes from Chinese firm after safety issues with vaccine injections
The U.S. Food and Drug Administration on Thursday asked healthcare providers to stop using certain syringes and needles manufactured by Chinese medical device maker Guangdong Haiou Medical Apparatus Co (HAIOU).
Las Vegas strip club offers vaccine clinic
The club was one of several pop-up clinics the Southern Nevada Health District announced last week
Intelligence on Sick Staff at Wuhan Lab Fuels Debate On Covid-19 Origin
Report says researchers went to hospital in November 2019, shortly before confirmed outbreak; Adds to calls for probe of whether virus escaped lab
Gun Rights
Guam has growing appetite for guns
There's been a growing demand for guns on Guam. Residents are buying more than 300 new guns every month — mostly handguns
Supreme Court rules warrantless home gun confiscation is unconstitutional in 9-0 vote
The Supreme Court ruled Monday that warrantless gun confiscation from Americans' homes is unconstitutional, voting unanimously on the side of a Rhode Island man whose firearms were taken by law enforcement without a warrant after his wife expressed concerns that he might hurt himself.
The Imaginary Ghost-Gun "Loophole"
ABC News reports that "House Democrats to introduce legislation aimed at closing gun loopholes:" Eight House Democrats are set to introduce gun legislation on Wednesday in an effort to close existing loopholes and prevent mass shootings, according to a statement obtained by ABC News from the office of Representative Val Demings, (D., Fla.) one of the bill's sponsors.
Hide the Decline
Environment &
"Green Energy"
Biden's environmental advisers reject nuclear power
When Joe Biden took office, he backed the formation of an "Environmental Justice Council" composed of "leaders from the environmental justice movement" to advise his administration on a variety of issues, including energy policy. What could possibly go wrong? This band of green energy superheroes released its first set of recommendations on Friday and their energy policy goals probably won't come as any surprise. They are advising against any investments in nuclear power and they also don't want to see any effort going into carbon capture technology. In fact, if it produces energy and it doesn't involve either a solar panel or a wind turbine, it sounds like they don't want anything to do with it. So will Biden listen to them? If he does, it will be a change from some of the positions he took during the campaign.
Biden Advisers Link Amnesty for Illegal Immigrants With "Environmental Justice"
An advisory panel to President Joe Biden is trying to marry the issue of amnesty for illegal immigrants with what it calls "environmental justice," the federal effort to confront climate change.
Obamacare
Government in Healthcare
Becerra Denies Existence of Federal Ban on Partial-Birth Abortion
At a congressional hearing last week, Health and Human Services Department secretary Xavier Becerra seemed to suggest that there is no law prohibiting partial-birth–abortion procedures, ignoring the 2003 federal Partial-Birth Abortion Ban Act, which he himself voted against and which the Supreme Court upheld in 2007.
War & Terror
Holding Islamic State Terrorists Accountable for the Yazidi Genocide in Iraq
In early May, the U.N. released a report updating its investigation into the horrid crimes perpetrated by the Islamic State in Iraq and Syria terrorists against almost every group in northern Iraq and eastern Syria. The goal of the investigation is bold — to hold accountable the ISIS thugs who committed the atrocities
Former Ohio State researcher sentenced to 37 months in prison after attempting to flee to China
Former Ohio State University researcher Song Guo Zheng has been sentenced to 37 months in prison and ordered to pay $3.8 million in restitution after being arrested attempting to flee the U.S.
Report: USPS "Internet Covert Operations Program" Is "Much Broader in Scope Than Previously Known"
The program "includes analysts who assume fake identities online, use sophisticated intelligence tools, and employ facial recognition software."
Canadian soldier charged with feeding cannabis cupcakes to artillery unit during live-fire exercise
A Canadian army gunner is facing more than a dozen charges after she allegedly served cannabis-laced cupcakes to her unsuspecting artillery unit during a live-fire exercise.
Why Is the U.S. Army Abandoning Due Process?
An Army administrative procedure is being abused to further the ambitions of some at the expense of the leaders we need most.
"Pro-Palestinian" protesters openly harassing, attacking Jews in NYC
How many incidents have there been? It's unclear, but enough that both Cuomo and de Blasio have issued statements about it.
National
Supreme Court to hear Mississippi abortion case challenging Roe v. Wade
The Supreme Court on Monday agreed to hear arguments in a major abortion case from Mississippi that could roll back limits on abortion laws cemented by the landmark reproductive rights case Roe v. Wade.
Many liberals want Supreme Court Justice Stephen Breyer, 82, to retire. Here's why he may not listen.
Many liberals say Justice Ruth Bader Ginsburg made a terrible miscalculation in deciding, in her 80s and after bouts with cancer, not to retire under President Barack Obama. She died in September, allowing President Donald Trump to name her successor and shift the Supreme Court to the right.
George P. Bush wants to challenge beleaguered Texas Attorney General Ken Paxton. But can he keep Trump out of it?
Bush has a unique history with Trump as the only prominent member of his famous political family to back the former president. Meanwhile, Paxton has tightly aligned himself with Trump in recent months.
Rise of a megadonor: Thiel makes a play for the Senate
Tech billionaire Peter Thiel's twin $10 million investments in two Senate candidates made him one of the key early figures in the 2022 election.
Twitter suspends user for saying a man cannot get pregnant
If you don't live in Spain and you've never heard of Francisco José Contreras, you're to be forgiven. He's not exactly a household name in international politics. But he's an elected official who serves as a deputy in Spain's Vox party, so he has a voice that carries some weight in Spanish politics. That voice disappeared from Twitter for the better part of a day recently, however. The Twitter lords deemed that one of Contreras' tweets represented hate speech and suspended his account until he agreed to delete it. So what was it that the Spanish politician wrote that was so hateful? Did he use the n-word or defend antisemitism? Nope. He commented on a recent news item announcing the birth of a child to a transgender parent, saying that a man can't become pregnant because they lack a uterus or eggs. And that was enough for Twitter to give him the boot.
Defend Free Speech, Urges Author Who Faced Repercussions for Teaching College Students About Pronouns
Canadian author and columnist Lindsay Shepherd's message to Americans is simple: Defend free speech or risk losing it.
Company Selling Crocheted Genitals for Trans Kids of Any Age
Why does a toddler need a crocheted penis? Why do parents think they can determine if their child is trans?
Syracuse (NY) Group Sues To Save Columbus Statue
Attorney: "The city has a legal duty to preserve the Monument, not destroy it"
More colleges rejecting SAT/ACT scores that are apparently racist
The University of California has joined the ranks of other colleges and universities around the United States that will no longer accept SAT and ACT scores as part of student applications for admission. This change was already partially in progress, but was solidified when the university system was forced to settle a lawsuit brought by various student groups and activists who described the test scores as "racist metrics." They somehow got a judge to agree with that sentiment somewhere in the process, but the real winners here are the attorneys for the plaintiffs. The school system has agreed to paymore than ten million dollars in legal fees they ran up over the course of the lawsuit. So at least somebody came out as a winner, right?
SCOTUS takes up major abortion case, but …
Does this mean the 6-3 conservative majority wants to test out its power? Or does the Supreme Court's grant of certiorari already signal a limited approach to abortion? The decision to hear arguments in a key fetal-pain case might be a bit of both
Lt. Gov. Geoff Duncan, a Trump critic, will not run for a second term in 2022
Lt. Gov. Geoff Duncan said Monday that he won't be seeking a second term as Georgia's No. 2 official and will instead focus on building a "GOP 2.0" movement that urges fellow Republicans to envision a party beyond former President Donald Trump.
Senate Republicans launch full-court press to woo Sununu
The GOP views the New Hampshire governor as potentially the most important recruit of the midterm cycle.
The Stakes of the Supreme Court's New Abortion Case
The Court's 6-3 conservative majority will get its first chance to weigh in on the issue in a decision likely to be handed down next spring.
Math is Hard—Hardest of All for the Left
In recent weeks we've seen the announcement that certain Virginia public school districts (and others elsewhere in the country) will discontinue advanced math classes, because "equity," and the University of California will permanently discontinue using the SAT for admission purposes.
Ayanna Pressley's landlord problem
All through the debate over the impending eviction crisis, Massachusetts Congresswoman Ayanna Presley (D) has been one of the most vocal advocates of the "cancel rent" movement. She was one of the authors of the Rent and Mortgage Cancellation Act, which has been submitted in Congress twice now but not acted upon. As we've noted previously, there are significant questions of potential hypocrisy and propriety in this matter for Pressley, as she and her husband own rental property themselves. If she was collecting rent from tenants while declaring that blanket rent cancellation is "a matter of life and death," that's a seriously bad look for her. Further, the proposed law would provide relief for landlords who were unable to collect rent during the pandemic-induced moratoriums on evictions. That could mean that Pressley's family might be benefitting financially from the legislation she sponsored. Questions of how much, if any rental income Pressley received in 2020 should have been answered when she filed her financial disclosure statements, but we'll have to wait a bit longer for that as she has requested an extension on the deadline to do so.
EEOC Witness Disinvited
Devon Westhill, the president and general counsel of the Center for Equal Opportunity, was recently invited to testify before the U.S. Equal Employment Opportunity Commission — but then disinvited because the testimony he had submitted was too forthright in its criticism of corporate wokeness.
Gaetz Associate Pleads Guilty to Sex Trafficking, Agrees to Cooperate
Joel Greenberg, a Florida politician who has been a close associate of Congressman Matt Gaetz, pleaded guilty Monday to an array of federal charges, including sex trafficking of a minor. Greenberg is cooperating with prosecutors, and his lawyer has made public statements intimating that this could put Gaetz in criminal jeopardy. Some reporting indicates that Greenberg has been providing information to investigators for months, yet Gaetz, who has emphatically denied wrongdoing, has not been charged with a crime.
Andrew Giuliani, son of former New York City mayor, announces 2022 bid for governor
Giuliani had been hinting at a bid for weeks, telling The Washington Examiner last month that he thinks he has a real chance to win.
More fentanyl seized by CBP so far in 2021 than in all of 2020
Methamphetamine seizures are more slowly approaching 2020 levels.
Opposition to Critical Race Theory Mounting
As "critical race theory" (CRT) seeps into more and more into school curricula some state governments are fighting back. Capital cities all across the nation have been busy the past month introducing and passing legislation that discourages the practice of teaching divisive theories like CRT in public schools.
GOP election supervisors in Maricopa County: It's time to end this "Cyber Ninjas" audit of the 2020 election
We haven't covered the Maricopa County ballot audit much because there isn't much to say. It's a transparent attempt by the GOP-controlled state senate to cast doubt on Biden's victory in Arizona by enlisting a bunch of conspiratorial MAGA-friendly outfits to "recount" the ballots. Never mind that the county has investigated and upheld the integrity of the vote there three times, never mind that the county board of supervisors is now attacking the effort as an embarrassing sham. The state senate hired a small out-of-state firm called "Cyber Ninjas" led by a CEO who's voiced rigged-election concerns to do the recount and they brought in the Trumpiest network in America, OAN, for special access to cover it. It has no force of law (and wouldn't affect the outcome of the election even if it did), but the point isn't to overturn Arizona's electoral votes. It's to put on a pageant that gives Republican voters some pretext to be able to claim that the state was stolen from Trump.
You May Not Speak if You Use an "Aggressive Tone"
America's descent into an Orwellian nightmare continues apace. Now government officials see fit to keep you from speaking out on policy matters if they don't like your tone.
Further Proof that the American Psychological Association Is Intellectually Bankrupt
Newsweek reports that John Staddon, a neuroscience professor at Duke University, was booted off the American Psychological Association's email listserv for stating that there are only two sexes. The notification of his expulsion came in the form of an email from Indiana University Bloomington provost Jonathan Crystal, professor of psychological and brain sciences.
California scraps SAT and ACT tests. Is it legal?
In a move that will favor Black applicants for admission, the University of California has agreed to no longer consider SAT or ACT scores when making admissions and scholarship decisions. Most colleges and universities are confident they can discriminate against White and Asian applicants without ditching these tests. They believe they can, in effect, award free points (hundreds of them in the case of the SAT) to Black applicants to make up for the poor scores these students achieve as a group.
Chicago Mayor Lightfoot Reportedly Only Granting Interviews to "Black or Brown Journalists"
I wonder how Lightfoot's white wife feels about this. I wonder how the Asian and biracial reporters feel about this.
NBC Chicago reporter: Mayor Lightfoot will only give interviews to "Black or Brown journalists"
This seems, er … problematic. The Right Scoop picked up on this new access policy late last night after NBC Chicago reporter Mary Ann Ahern tweeted out the pledge from Mayor Lori Lightfoot's spokesperson. While NBC Chicago has yet to report on this development, Ahern thought it important enough to pin her tweet for maximum exposure
The Crazy New Mania in Higher Education for "Equity"
For many years, American higher education was obsessed with "diversity," constantly trying to ensure that every group was "represented" on campus in proper percentages. (Well, not every group; firearms enthusiasts didn't count, nor did opera lovers.) But within the last couple of years, a new mania has taken over — equity.
Feds investigating alleged illegal donations to Collins' re-election bid
The FBI is investigating what it describes as a massive scheme to illegally finance Sen. Susan Collins' 2020 re-election bid, Axios has learned.
Nikola Tesla invention from 100 years ago suddenly makes more sense today
The eccentric inventor is known for dabbling with electricity, but his Tesla valve is impressing scientists anew.
Critical race theory and the paradox of the heap
There's an interesting podcast at the NY Times today which partly boils down to an argument I see a lot of people on the left and right having about Critical Race Theory. The simplified version of the argument is that the right is attacking Critical Race Theory (trying to ban it in schools, etc.) but that maybe what they're attacking isn't CRT at all. Maybe CRT has just become a catchall phrase for conversations the right doesn't want to have.
Kamala keeps a list of naughty reporters who don't "fully understand her"
Kamala Harris keeps a list of reporters who are not writing about her in the way she wishes they would. She believes they "don't fully understand her or appreciate her life experience." Harris is profiled in The Atlantic and to say it isn't the usual fan fiction singing the praises of the vice president is an understatement. I know. It's surprising to see this so soon into the new administration. After all, we've been told she is the hero we all need, right?
Supreme Court Delights Conservatives With Action on Wish List
The U.S. Supreme Court is offering hints of the kind of paradigm shift conservatives have long craved by adding major abortion and gun-rights cases to its docket.
When the Alamo Gets Its Own Civil Rights History Wrong
Folks make a lot of claims about the Alamo so I've written a few Alamo-related fact checks recently. Here's one concerning a recent claim that Santa Anna, the dictator who launched several massacres, had a black regiment fighting in Texas in 1836. He didn't.
Bay Area Surgeon Offers to Remove All External Traces of Genitalia
As disturbed (and disturbing) as this behavior is, we suppose that this kind of thing isn't an inheritable trait.
Take a look at University of Northern Iowa's new online program based in Critical Race Theory
The University of Northern Iowa's Office of the Provost is running a virtual program titled Cultivating Justice: A Quest Toward Racial Equity
UNC journalism school backs off plan to give tenure to author of debunked "1619 Project"
The University of North Carolina's journalism school recently announced that it had tapped "1619 Project" founder Nikole Hannah-Jones to work as a professor.
Legal Insurrection Foundation Files Opposition to Education Dept. Proposal To Inject 1619 Project and Kendiism Into Schools
"incorporates the historically inaccurate and ideologically-driven 1619 Project and the discriminatory and misleadingly titled Critical Race Theory concept of 'anti-racism' which actually is neo-racist as commonly used."
New Tool for States to Block Action Civics and CRT
At the initiative of state senator Ryan Maher (and with implicit encouragement from Governor Kristi Noem), legislators in South Dakota have introduced a new tool designed to prevent the feds from forcing action civics (invariably leftist protest and lobbying) and Critical Race Theory (attacks on "whiteness," "Eurocentrism," etc.) onto schools. The device, a legislative "letter of intent," would help prevent leftist education bureaucrats from accepting federal grants with strings requiring action civics and Critical Race Theory, before the legislature and the governor have had a chance to consider laws that would bar those practices.
More Oregon counties vote to consider joining Idaho, part of rural effort to "gain political refuge from blue states"
Five eastern Oregon counties voted Tuesday in favor of considering becoming part of Idaho. Baker, Grant, Lake, Malheur and Sherman counties join Union and Jefferson, which voted last year to require county officials to study or promote joining Idaho.
This May Be the Biggest Newsom Loss You Never Heard About
Pastor Ché Ahn of the Pasadena, California-based Harvest Rock Church must have felt a special satisfaction upon reading these words in last week's decision issued by U.S. District Court Judge Jesus G. Bernal
Rhode Island lawmakers introduce legislation fighting back against CRT
Republican lawmakers in Rhode Island introduced a bill that would ban Critical Race Theory at Universities.
Opposition To Critical Race Theory in Georgia as Gov. Kemp Urges School to Skip It
Gov. Brian Kemp: "Parents, educators and local communities here in the Peach State know how best to educate their students – not the federal government."
Fifty Years Of Leftist Social Tinkering #Fail, Childrens Toy Preferences Remain Associated With Their Biological Sex
Little girls like to play with dolls, and little boys like to play with toy trucks. Who knew?
California's Famous Venice Beach Boardwalk Now a "Dangerous" Homeless Encampments
Over 19,000 Los Angeles area residents sign petition against proposed plan for more tent encampments at other parks and beaches.
Today's youth: Parents think their kids will get bored outside — after just 30 minutes!
Are the great outdoors just one giant bore to kids today? The average parent thinks their child could only keep themselves occupied outside for just 32 minutes before boredom sets in.
"Drag Queens In Training": NYC Department Of Education Children's Show Features 12 Minutes Of "Lil Miss Hot Mess" Reading And Dancing
A children's show on PBS featured drag queen and author "Little Miss Hot Mess" singing, dancing, and reading a book about drag queens to an intended audience of three to eight-year-olds.
National Association of Black Journalists: "Cannot Support" Chicago Mayor's Exclusion of White Reporters
To be clear, the headline above cuts to the chase. The National Association of Black Journalists' statement couches its critique in otherwise complimentary language toward Chicago Mayor Lori Lightfoot's recent actions and statements. But the message is clear: the mayor has the right diagnosis, and the wrong prescription.
Will Manchin turn against the filibuster if the Senate GOP blocks the January 6 commission?
For once, the question posed in the headline isn't hypothetical. We're going to have an answer soon because this Politico story makes clear that the bill that passed the House a few days ago is DOA in the Senate. Never mind that it was negotiated by John Katko, the ranking Republican member of the House Homeland Security Committee. Never mind that it ended up winning 35 Republican votes.
Matt Gaetz's ex-girlfriend to cooperate with federal authorities in sex trafficking investigation
Federal authorities investigating alleged sex trafficking by GOP Rep. Matt Gaetz have secured the cooperation of the congressman's ex-girlfriend, according to people familiar with the matter.
Opposition to critical race theory intensifies in Georgia
The superintendent of schools in Cherokee County issued the latest volley against a perceived threat that has drawn the attention of the state's Republican leadership, saying an academic construct known as "critical race theory" will not be taught in classrooms.
Leaving home: West Virginia population drop is largest in US
After her company told employees in 2017 to start working remotely, customer service representative Haley Miller decided to break from her lifelong home of West Virginia.
Veteran Rails Against Florida School Board's Equity Statement: "Your Job is Education, Not Indoctrination!"
"We are the people, we have a voice, our votes are our weapons, and we will use them in 2022 and beyond"
Short Circuit: A Roundup of Recent Federal Court Decisions
Good government, better government, and corporal punishment.
Eugene Chung claims NFL team said he's "not the right minority" in job interview
NFL assistant coach Eugene Chung says he was told Asians are not the "right minority" when he interviewed for a job this past offseason.
Two court defeats for racist policies
There are enough destructive and unlawful woke policies going forward these days to keep dozens, if not hundreds, of public interest law firms working full time. I'm happy to report on two recent court successes (for now) in cases challenging such policies.
Critical Race Theory Backers: 'Our Constitution Should Be Burned'
According to a handful of critical race theory proponents who want the controversial worldview to be taught in schools and dominate our society, reason must be rejected and the United States Constitution should be "burned."
Judge orders psych eval for Capitol rioter "QAnon Shaman" Jacob Chansley
A federal judge has ordered Jacob Chansley, the Jan. 6 Capitol rioter known as the "QAnon Shaman," to undergo a psychological evaluation.
Effort To Recall Los Angeles DA George Gascón Is Officially Underway
PILING ON: Area cities of Azusa, Santa Fe Springs pass votes of "no confidence" in Gascón.
Texas: House Recesses for 3 Days, Killing Hundreds of Bills
Among the casualties is Republican Party of Texas priority legislation to prohibit doctors from performing child gender modification procedures.
Economy & Taxes
What Commodities Prices Are Saying About Inflation
Surging prices for economic building blocks have spurred debate over whether inflation is transitory or something more lasting
Global Tax Revamp Gathers Pace as Europe Salutes U.S. Plan
A U.S. proposal for a global minimum corporate tax of at least 15% met with an enthusiastic reception in Europe, bringing the world closer to a deal on sweeping changes to how much multinationals pay, and to which governments.
U.S. proposes global minimum corporate tax rate of 15%, with an eye on something even higher
Corporations around the world should pay at least a 15% tax on their earnings, the Treasury Department said Thursday.
The European Parliament Kills China Trade Deal
The controversial EU-China trade deal approved by the European Commission in December was torpedoed yesterday by the European Parliament.
Meat Eaters Hit Hardest as Inflation Sweeps U.S. Grocery Aisles
About one in three U.S. adults say they're spending more on groceries than they were at the start of 2021, according to a Morning Consult survey of 2,200 U.S. adults conducted May 17 to 19 for Bloomberg News. Red meat was the ingredient cited most often for its higher prices, with chicken right behind.
This Belarusian Currency Trader Is Buying Up Tiny Vermont
A Belarusian currency speculator named Pavel Boguslavovich Belogour is buying up huge swaths of tiny Vermont—thousands of acres of the Green Mountain State, and even patches of land over the border in Massachusetts and New Hampshire.
The War on Retirement
In this sharp AIER essay, James Harrigan and Antony Davies explore the federal government's horribly destructive policies with respect to retirement.
International
Convoy drives through London shouting "f**k the Jews, rape their daughters"
People have been filmed driving through London in a convoy of cars shouting antisemitic obscenities.
Hong Kong freezes assets of pro-democracy media tycoon
China's crackdown on democracy organizations in Hong Kong keeps growing by the day after the HK government froze the assets of media tycoon Jimmy Lai. The 73-year-old has been behind bars for months following his arrest last year on claims he colluded with a foreign government or "external elements" looking to put national security at risk. He's also serving a 14-month sentence for involvement in a pair of 2019 peaceful protests.
Full-Blown Boycott Pushed for Beijing Olympics
Groups alleging human-rights abuses against minorities in China are calling for a full-blown boycott of the 2022 Winter Olympics in Beijing, a move likely to ratchet up pressure on the International Olympic Committee, athletes, sponsors and sports federations.
BC politicians want to change province's name and flag to reflect "diverse" society
Some British Columbia politicians are pushing for the province to have its name, coat of arms and flag changed to better reflect the province's diverse history and population.
Opinion
Woke Higher Ed Is A Mixture of "Cancel Culture, Critical Race Theory, and Cruelty"
My appearance on the Freeborn & Liberty Podcast: "There are real consequences to this movement that we're seeing, which is a combination of cancel culture, Critical Race Theory, Marxism, and just mean-spiritedness of the type that people can be very cruel to each other when they have the power to do that. And that's what you're seeing in a lot of these places. It's cancel culture, critical race theory, and cruelty."
The Strong Grounds for Pessimism
The great majority of human history was not liberal (in its true meaning), but instead authoritarian. People were expected to obey leaders and we fought endlessly. Tribes feared and hated each other. There was no progress, nor even such a concept. Life truly was nasty, brutish, and short.
Democrats Buy into Idea of GOP Civil War at Their Peril
It was hard not to see breathless media accounts of an impending civil war within the Republican Party last week. Liz Cheney, the former No. 3 House Republican, was forced out of her position because she preferred to focus on Donald Trump's failings rather than a winning GOP message for the 2022 elections when Republicans only need to gain five seats to win the majority.
Watch out, Biden and his policies could have us reliving the Jimmy Carter crisis years
Opinion: From consumer-price jumps to gas shortages, from relationship changes with Iran and Israel, Biden could put America on the wrong footing yet.
Why Democrats Want Justice Breyer to Retire as Soon as Possible
Democrats really want Justice Stephen Breyer to retire from the Supreme Court, but Breyer is giving them no reason to feel optimistic that President Biden will have the opportunity to appoint his replacement anytime soon.
On Crackpot Theories and Nonwhite White Supremacy
As Charlie Cooke notes, the Washington Post's media correspondent Margaret Sullivan must have taken leave of her senses to endorse the theory that "the United States is on track to become functionally an authoritarian White Christian nationalist state in the very near future." The reductio ad absurdum of wedding yourself to this sort of narrative is that you have to keep redefining your terms in order to keep selling it. That tension is alive in today's Post story headlined "Black, Brown and extremist: Across the far-right spectrum, people of color play a more visible role."
Prince Harry on the First Amendment
Oh dear! Prince Harry has said something stupid again.
Will political history repeat itself in Virginia?
In 1993, Republican George Allen won the Virginia gubernatorial race and replaced a term-limited Democratic governor. The next year, the GOP romped to victory in the midterm congressional elections.
When did believing in biological sex become a thoughtcrime?
A law student could be kicked off her university course for saying "women have vaginas".
California's Once Exceptional Public Education Shattered by Dogmatic Extremists
Critical race theory, one-sided, biased curricula, teachers unions
What's Wrong with the Audubon Society
And the NAACP, and your alma mater . . .
We Should Get Rid Of College Admissions Essays, Not The SATs
The drive to eliminate standardized tests is a symptom of elitism, not a solution to it.
The Democrats Are Probably Stuck with Kamala Harris
One objection I've seen to my argument is that the Democrats don't have to take Harris if she runs in 2024 or 2028 — or if she becomes president upon Joe Biden's death and then wants to run again. This, of course, is true. But it would be unusual for the party to ditch her, and it would likely yield a harsh split if it tried.
Does Joe Biden Think He's Done Enough to Placate Progressives?
I chatted with our old friend Jonah Goldberg on his podcast Tuesday, and Jonah shared the theory that President Biden and his team around him had spent 2020 preparing to run an executive branch where their ambitions were reined in by divided government – and they've been trying to catch up and adapt since the Georgia runoff election returns came in.
House Democrats face an uphill battle in 2022 even without redistricting
Sabato's Crystal Ball is a political website created by the UVA Center for Politics which, as the name implies, offers election predictions. Today the site published an analysis of the 2022 election which predicts Democrats are facing an uphill battle next year even before you consider the impact of reapportionment and redistricting.
You know how the 2022 elections looked great for the GOP? Not so fast, buttercup
All the recent political buzz about the 2022 midterms has been positive for Republicans taking back control of at least one chamber of Congress and stalling Joe Biden's increasingly progressive agenda. There's good reason for that. The GOP need only gain five seats to retire Nancy Pelosi again and make Kevin McCarthy, another Californian, the new House Speaker.
Tarnished California: The Golden State is bleeding people for the first time, including me
For the first time in its 171-year history, the state of California lost population last year. In fact, it lost so many people in recent years that after 17 decades of growth, the most populous state will lose one of its 53 congressional seats in this upcoming redistricting and one of its 55 Electoral Votes.
How Can They Think They Are Allowed to Do That?
Why does the mayor of Chicago think that it's all right for her to announce that she won't talk with journalists who are the wrong skin color?