News of the Week for April 25th, 2021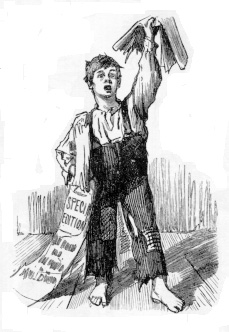 Riots & Revolution
Maxine Waters takes it to the streets in Minnesota: Tells BLM protesters to "get more confrontational"
Rep. Maxine Waters sure sounds like she's trying to incite protesters in Brooklyn Center, Minnesota. She joined in a Black Lives Matter protest Saturday night. Waters said she plans to stay in Minnesota until Monday, the day when closing arguments are expected in the Chauvin trial.
DeSantis Signs Anti-Riot Bill, Vows the "Mob" Will Not "Win the Day"
"If you riot, if you loot, if you harm others, particularly if you harm a law enforcement officer during one of these violent assemblies, you're going to jail."
Mob Rule In Minnesota
The murder trial of former police officer Derek Chauvin is wrapping up today with closing arguments and jury instructions. The National Guard is standing by to deal with the expected riots when the jury returns its verdict later this week, along with law enforcement from several local agencies as well as other states. Downtown Minneapolis resembles a fortress, only with fewer people. Both Scott and I have questioned whether Chauvin can possibly get a fair trial in the current atmosphere. Jurors cannot fail to understand the consequences of a "not guilty" verdict.
Let's Get Ready to Rumble! Cities Prepare for Post-Trial 'Protests'
It's going to be the event of the year and cities across America and the media are holding their breath about the outcome. The TV cameras have all been positioned strategically in order to capture the best images and reporters are rehearsing their very best superlatives to describe the action.
Hackers Reveal Donors to Kyle Rittenhouse Defense Fund, Media Starts Knocking on Donors' Doors
The donations were treated as though they were a criminal offense. ABC4 reporter Jason Nguyen stated of one donor that "the point here is that he shouldn't have used his government email. He can donate, just like you or I to anyone he wants privately."
Chauvin Trial Day 15 Wrap-Up: Case Is In the Hands of the Jury, VERDICT WATCH Begins!
State's Rebuttal May Well Be Misconduct; Instructions Ambiguous on Causation
A Berkeley Professor Pushes Back against BLM — Anonymously, of Course
Saying what you actually believe can be a career-ending mistake in the academic world these days, what with legions of "social-justice" advocates out there eager to eliminate dissenters.
Chauvin Trial GUILTY ALL COUNTS!
Sentencing in 8 weeks, state moving for aggravated sentencing above and beyond guidelines
Democrat Nancy Pelosi Thanks George Floyd For "Sacrificing Your Life For Justice"
House Speaker Nancy Pelosi, a California Democrat, sparked massive outrage following a jury convicting Derek Chauvin on all counts on Tuesday afternoon by thanking George Floyd for "sacrificing" his life for justice.
Why This Former Lawyer Would Have Argued "Very Differently" If He Had Represented Derek Chauvin
Derek Chauvin has been found guilty of murder.
Now We Know (Not)
So, a Minnesota jury in 2021 found that a white policeman was guilty of second-degree murder, third-degree murder, and second-degree manslaughter in the course of arresting a black man in 2020. What does this tell us about the police, and race, and the criminal-justice system in America? Well, it's one datum. That's it.
Study: Critical Race Theory Propaganda Causes People To Grossly Overstate Police Killings of Blacks
"Moreover, my report shows that exposing black survey respondents to a concentrated dose of critical race-inspired writing reduces their belief that they have control of their lives."
Chauvin Post-Trial Sentencing: What to Expect
Sentencing Guidelines, Enhancements & Blakely Factors
Alternate Juror in Derek Chauvin Trial: "I did not want to go through rioting and destruction again"
"… and I was concerned about people coming to my house if they were not happy with the verdict," Lisa Christensen said of her "mixed feelings" when filling out the juror questionnaire.
Chauvin trial footnotes
I want to add a few footnotes in the form of bullet points to our coverage of the trial of former Minneapolis Police Officer Derek Chauvin for the death of George Floyd
"Shoot 'Em in the Leg"
Representative Karen Bass (D., Calif.) trotted out a well-worn platitude while discussing police reform on Fox News Sunday.
Corona Virus
Chile learns the hard way that China's vaccine isn't very good
We've written before about Chile's strange split personality, in which it's vaccinating its citizens at a rate higher than almost any other country in the world and yet is still mired in its worst stretch of the pandemic. Scientists have tried to explain that away with different theories. The one favored by Chilean experts is that the country jumped the gun on easing restrictions, believing that the worst of COVID was behind them. After a spike last June, Chile's cases fell and held stable all the way through November, leading the government to relax lockdowns and allowing people to travel abroad. Chileans ventured out, got infected, then brought it back home. And not just the standard virus, either. Some of the spread is doubtless attributable to variants, like the highly contagious British strain or the dangerous Brazilian one.
India Hits Global Record for Daily New Covid-19 Cases
Health officials say they have detected the presence of several highly infectious coronavirus variants
Indian hospitals turn away patients in COVID-19 'tsunami'
Overwhelmed hospitals in India begged for oxygen supplies on Saturday as the country's coronavirus infections soared again overnight in a "tsunami" of disease, setting a new world record for cases for the third consecutive day.
Gun Rights
Texas Democrat Warns of "Wild West Pimp-Style" Gun Carry
A Texas Democrat on Thursday warned of an onslaught of "Wild West pimp-style" gun carrying if Republicans get their way.
Leaked ATF Document Details Biden Plan to Ban "Ghost Guns"
An internal Department of Justice document explaining how the Biden Administration plans to restrict so-called ghost guns was leaked on Tuesday.
The Plan to Regulate Ghost Guns
The Reload, the new site from gun reporter Stephen Gutowski, has a preliminary, leaked draft of a forthcoming rule on "ghost guns."
Hide the Decline
Environment &
"Green Energy"
Climate and Central Banks: Regulators Doing What They Shouldn't
I felt spoiled for choice when it came to a topic with which to preface this week's Capital Letter. Dogecoin went quite a long way toward the moon, the U.N.'s secretary-general has pushed for a "solidarity" or wealth tax, and digging further into the details of the administration's planned new corporate-tax regime produced yet more nasty surprises.
Berkeley is looking for an employee to run 'climate healing circles' with 'BIPOC' activists
A UC Berkeley office is hiring a "Wellness and Environmental Justice Coordinator."
The New and Improved Green New Deal Is Still Insane
Senator Ed Markey and Representative Alexandria Ocasio-Cortez "formally" reintroduced the Green New Deal today. The first iteration of the plan, lest anyone forget, proposed the elimination of all fossil-fuel energy production; the end of all nuclear power; the phase-out of all "combustion-engine vehicles" — so trucks, airplanes, boats, and 99 percent of cars; the "retrofitting" of every home, factory, and apartment building in the country; the construction of "high speed rail at a scale where air travel stops becoming necessary;" the guarantee of a government a job; a "family-sustaining" wage with free college, state-provided "healthy food," and "safe, affordable, adequate housing" for everyone; the banning of meat; and "economic security" for all who are "unable or unwilling" to work, among other socialist grab-bag items.
Obamacare
Government in Healthcare
AOC's "Justice" Rant Is Wrong: U.S. Spends Nearly Twice as Much on Health Care as on Defense
Rep. Alexandria Ocasia-Cortez has taken to Instagram live to explain why she believes the Derek Chauvin conviction was "not justice." She started by noting that George Floyd and other black men would still be alive in a just world, and then expanded her commentary on police conduct into a broader complaint about the ills of American society.
Psychiatrist: Refusing Euthanasia for Mentally Ill Discrimination
It used to be that psychiatrists and psychologists strived to prevent mentally ill people from committing suicide. Now, a blog post by Canadian psychiatrist Ralph Lewis published in Psychology Today — of all places — understands that allowing the mentally ill to be euthanized could have a deleterious impact on suicide-prevention efforts. But what the hell. Refusing to euthanize the mentally ill is "discriminating"
Hospital employee paid almost $650,000 but 'never went to work,' police in Italy say
Savatore Scumace "never went to work for 15 years while getting his salary," Italy's financial police said.
War & Terror
The Postal Service is running a 'covert operations program' that monitors Americans' social media posts
The law enforcement arm of the U.S. Postal Service has been quietly running a program that tracks and collects Americans' social media posts, including those about planned protests, according to a document obtained by Yahoo News.
National
Top US Nature Society Proposes Renaming Birds Named After Slave Owners, Colonialists
A leading nature organization hosted a virtual roundtable discussion with several birding experts who proposed renaming birds named after slave owners and colonialists.
Woke Math And The Intentional Destruction Of Free, Independent Thought
Even in its darkest moments, the Soviet Union was led by a dictator whose goal was to build; by contrast, the woke destroy.
Teacher's Union Head Under Fire for "Jewish Ownership Class" Remarks
Randi Weingarten: "American Jews are now part of the ownership class [who] …. now want to take that ladder of opportunity away from those who do not have it." Unsurprisingly, she also has a longstanding association with activists Linda Sarsour and Tamika Mallory
Polls suggest House Democrats will buck midterm curse and add to their ranks
Conventional wisdom in Washington is that the party in control of the White House usually loses any number of congressional seats in the midterms. In 1994, President Bill Clinton saw his House majority collapse with the Democrats losing 54 seats and the speaker's gavel, something that had held true since the Truman Administration. After wresting control back from the GOP in 2006 during the final two years of the George W. Bush Administration, Democrats faced a similar blood bath during the 2010 midterms losing 63 seats in what President Barack Obama aptly described as a "shellacking."
NASA flies a helicopter on Mars, the first time an aircraft has flown on another planet
NASA successfully flew its four-pound helicopter from the surface of Mars early Monday, the first powered flight of an aircraft on another planet, a feat NASA officials compared to the Wright brothers first flight in 1903.
UT Austin Approves Orwellian "Strategic Plan for Faculty Diversity, Equity, and Inclusivity"
Last summer, a working copy of the University of Texas at Austin's (UT) "Faculty Diversity, Equity, and Inclusion – Strategic Plan" was leaked by a UT employee. As detailed in an earlier National Association of Scholars article, this plan included political litmus tests for hiring, promotion, and even scholarship.
Tesla on autopilot attacks tree, killing two
The underlying story actually deals with a tragedy that cost the lives of two people, but it once again raises questions about the current state of technology when it comes to autonomous vehicles. In a suburb of Houston, Texas on Saturday night, a Tesla Model S automobile was involved in a single-vehicle accident. The car smashed into a tree at a relatively high rate of speed, destroying the vehicle. The car's two occupants did not survive the crash. Investigators at the scene quickly concluded that neither of them was in the driver's seat at the time of the crash, so the vehicle had been driving itself.
Biden Admin Ends Use of "Assimilation," Makes Same Mistake as the Europeans
The Left's long-time aversion to the innocuous, accurate, legal term "illegal alien" — "alien" meaning belonging to a foreign nation and "illegal" meaning contrary to or forbidden by law — is part of a transparent effort to destigmatize a criminal act. But transforming the notion of "assimilation" into something undesirable is a dangerous attack on one of the most vital ingredients of American success.
Biden Set to Push Critical Race Theory on U.S. Schools
The woke revolution in the classroom is about to go federal. In an early but revelatory move, President Biden's Department of Education has signaled its intent to impose the most radical forms of Critical Race Theory on America's schools, very much including the 1619 Project and the so-called anti-racism of Ibram X. Kendi. (Kendi's "anti-racism" — which advocates a massive and indefinite expansion of reverse discrimination — is more like neo-racism.) Biden is obviously co-opting conservatives' interest in reviving traditional U.S. history and civics to deliver its perfect opposite — federal imposition of the very ideas conservatives aim to combat.
Walter Mondale, Former Vice President, Dead at 93
Former Vice President Walter Mondale died at age 93 on Monday evening, a family spokesperson announced.
Biden Education Dept. Seeks to Prioritize Critical Race Theory and 1619 Project Grant Applications
Proposed new rule prioritizes applications from school districts to implement critical race theory, the 1619 Project, and "anti-racism" into civics curriculum.
Lin Wood Wants to Be the Next South Carolina GOP Chairman
Lin Wood, the demagogic lawyer who donated to Democrats for years, accused Supreme Court chief justice John Roberts of pedophilia, claimed Georgia governor Brian Kemp stole money and gave it to China, and insisted Donald Trump won the 2020 election with more than 70 percent of the vote wants to be the next chairman of the South Carolina Republican Party.
Private School Head Admits "Anti-racist" Curriculum Is "Demonizing White People for Being Born"
The head of a New York City private school that has been accused of indoctrinating students with progressive politics and "anti-racist" orthodoxy privately acknowledged that the school is guilty of "demonizing white people for being born," according to audio from a conversation he had with a whistleblower teacher.
Head of Grace Church School 'We're demonizing white people for being born'
Last week, Bari Weiss published a piece written by a high school teacher named Paul Rossi which was extremely critical of the critical race theory dogma that Grace Church School (a private high school in New York) had adopted. Rossi wrote that he knew by criticizing the school in public he was risking his career
Atheist Group Excommunicates Richard Dawkins for Transgender Heresy
Sometimes, atheists can be downright religious. On Monday, the American Humanist Association (AHA), which advocates for a "nontheistic worldview," turned on one of the most prominent atheists in the world, Richard Dawkins. The AHA rescinded an award it gave Dawkins back in 1996, apparently for the heresy of raising questions about transgender identity.
Biden administration signals intent to push critical race theory as American history and civics education
The Department of Education has proposed prioritizing projects that use Critical Race Theory in a grant competition intended for civics education and American history.
Police arrest Broward County superintendent Robert Runcie for perjury
It has been a few years but you may remember Robert Runcie. He's the superintended of Broward County schools who became a progressive star during the Obama administration for his work implementing a new program intended to prevent bad behavior in schools from landing students in trouble with law enforcement. It was called the PROMISE program for Preventing Recidivism through Opportunities, Mentoring, Interventions, Supports & Education.
Norfolk Officer Doxxed and Fired After Donating "Anonymously" To Kyle Rittenhouse Defense Fund
"We do not want perceptions of any individual officer to undermine the relations between the Norfolk Police Department and the community."
Publisher to employees: We're here to publish Pence, not cancel him
Brave words, but one has to wonder how long they will stand. Employees at Simon & Schuster put pressure on their corporate executives to break their two-book contract with former Vice President Mike Pence. Their activist class won an unexpected victory last week when CEO Jonathan Karp pulled out of a deal with one of the officers involved in the Breonna Taylor shooting on Friday, but drew a line in the sand yesterday on the Pence deal
Ron DeSantis Identifies a Key Challenge Facing the Next Republican Administration
When asked by Tucker Carlson what he would do right now if he were president, Florida governor Ron DeSantis first mentioned that he would restore Trump's border-enforcement measures and push for E-Verify.
Dems' ambitions narrow as political reality sets in
After a Trump era that emboldened its left flank, the party's legislative agenda is gliding down from loftiness to pragmatism.
North Dakota's Governor Burgum Sells Out on Sex-Exclusive Sports
On Wednesday, the Republican governor of North Dakota, Doug Burgum, vetoed a bill stating that "a public elementary or secondary school may not knowingly allow an individual of the opposite sex who is enrolled in a public elementary or secondary school to participate on a school-sponsored athletic team that is exclusively for females or exclusively for males." The definition of sex for the bill's purposes, the drafters wrote, is "based solely on an individual's reproductive biology and genetics at birth."
Democrats Vote to Continue Discriminating Against Asians
With race the topic du jour, it is odd that more attention isn't being paid to the most obvious discrimination in our society: that against Asians. While employers commonly engage in such discrimination, the most viciously discriminatory organizations in our society are universities. Thus, Senate Republicans offered an amendment to the new "COVID-19 Hate Crimes Act" that would have ended federal funding of universities that discriminate against Asian American applicants. The amendment, sponsored by Ted Cruz and John Kennedy, was narrowly defeated by Senate Democrats.
The D.C. statehood gambit
Democrats seem intent on using the events of January 6 as a sort of Reichstag fire on which they can predicate a one-party state. They have H.R. 1. to federalize election law and facilitate fraudulent voting. They seek to pack the Supreme Court. And they propose turning the District of Columbia into a state.
Does Biden's Climate Agenda Mean 'Red Meat Passports' Are Coming?
Joe Biden's climate agenda, which he announced this week, is such a violation of everything it means to live in a free country that it actually is hard to understand how he thinks he can get away with it.
Where's the Accountability For California's $31 Billion Unemployment Scandal?
It may be the largest fraud case in U.S. history — perhaps world history as well, although the oil-for-food scandal engineered by Saddam Hussein in the 1990s would give the Golden State fleecing of the unemployment system a run for its money.
An Atheist 95 Theses? Stephen Pinker Protests Atheist Group's Excommunication of Richard Dawkins
This week, the American Humanist Association (AHA), which advocates for a "nontheistic worldview," proved just how dogmatic atheists can be. In high dudgeon over a tweet about transgenderism from prominent atheist and evolutionary biologist Richard Dawkins, AHA excommunicated Dawkins for heresy, finding his browbeating confession insufficient. On Wednesday, however, prominent atheist and psychologist Stephen Pinker came to Dawkins' defense, citing the bedrock principles of Humanism in an act of defiance against the Humanist church.
The Democrats' D.C. Statehood Bill Is More Than a Power Grab. It Stealthily Cancels a Major Historical Figure
As my colleague Matt Margolis reports, the Democrats in the U.S. House of Representatives have voted in lockstep to make Washington, D.C., the 51st state.
Rutgers students provided with 'trigger' warnings in Classics and history courses
A Rutgers professor is using trigger warnings for his courses involving uncomfortable realities of Greek and Roman history.
Coca-Cola General Counsel Who Imposed Racial Quotas On Outside Counsel Loses Position
Things may go better with Coke, but they don't go better with Woke. With a massive 7-figure payout, failure has succeeded quite well for Bradley Gayton.
Caitlyn Jenner: I'm running to be the next governor of California
Interesting timing here, making her candidacy official on the day that the AP is running a story titled "California goes from worst to first in virus infections."
The Supreme Court Puts More Teeth in the Appointments Clause
One area of law that the Roberts Court has taken seriously is the structural Constitution: the Appointments Clause, the separation of powers, and the administrative state. There is a lot of work to be done in restoring the proper constitutional balance, and Chief Justice John Roberts himself has too often shied away from strong remedies for violations, but there is reason for optimism that the Court will not just sweep these issues under the rug over the next few years. The unanimous result yesterday in Carr v. Saul, with a majority opinion written by Justice Sonia Sotomayor, is another small but positive step in that direction.
The Academic Wreckers Target Music
I have read that when Isaac Stern went to China in 1976 to play a recital, no working piano could be found in Beijing for his accompanist. Chairman Mao's anti-western zealots had ruined them all.
Case Update: Preliminary Injunction Sought Against Alleged Anti-Asian Admissions Changes At VA's Thomas Jefferson High
"The need for an injunction became more and more apparent with each passing day after we filed the complaint. This injunction would not only protect the Coalition for TJ members' 8th grade children, whose TJ applications are pending right now under the new discriminatory policy, but would also allow the next round of Asian-American applicants, and the round after them if necessary, to compete on an equal footing."
Economy & Taxes
Here We Go Again
Biden's infrastructure plan will fail for the same reasons that Obama's did.
Biden Wants Rich Investors to Pay Truly Insane Tax Rates
As Zachary Evans notes, Biden has a proposal in the works that would approximately double the capital-gains tax for wealthy investors, those making more than a million dollars a year. Including an existing 3.8 percent surcharge on investment income, these folks would face a rate of about 43 percent. Add in state taxes and the rate goes even higher. A version of this idea was previously part of the president's campaign, so it's not shocking news, but stocks tanked in response anyway.
International
Woke Corporations Adopt Hypocritical Playbook on China
It appears that much of corporate America has picked up the fine and proper art of virtue signaling that is so fundamental to the modern woke elite.
China Launches App to Report "Mistaken Opinion"
China is busy erecting what may become the most efficient and effective despotism in history, using modern technology as the means toward the end of imposing total obedience and conformity among the Chinese people.
South America Has an Opportunity to Choose Freedom Instead of More Failed Socialist Regimes
The world witnessed two presidential elections in South America on April 11. One of them gave the victory to Guillermo Lasso, now president-elect of Ecuador. In Peru, an election that featured a total of 18 candidates is now going into a runoff election between Keiko Fujimori and Pedro Castillo. Both of these elections will have a significant impact on the hemisphere.
Iran and China among Countries Elected to U.N.'s Commission on Status of Women
Both Iran and China were elected to the United Nations's Commission on the Status of Women yesterday, the former with 48 and the latter with 43 out of a possible 53 votes. The purpose of the commission is to promote "gender equality and the empowerment of women."
Several Cubans burned by exploding croquettes sold in state-owned stores
Yet another glorious achievement of communist Cuba's socialist revolution: Exploding croquetas.
LGBT Activist Urges the Government to Fight 'The Pernicious Power of Prayer'
Lawmakers in Britain and Australia have moved to ban "conversion therapy," supporting laws that may criminalize everyday practices common to Christian churches around the world. While LGBT activists — and most Christians — have rightly condemned the historic abuses of "conversion therapy" in the past, modern sexual orientation change efforts (SOCE) involve patient-directed talk therapy, not "shock therapy," and the laws in Britain and Australia may criminalize preaching, counseling, and even prayer.
Xi Jinping's Eager-to-Please Bureaucrats Snarl His China Plans
Beijing launches campaign against obsequious behavior by requiring party cadres to study leader's remarks on "formalism and bureaucratism"
Bacteria from a Brazilian copper mine work a striking transformation on an essential metal
Scientists have discovered a bacterium that can transform waste from copper mining into a more useful form of pure copper, providing a potentially inexpensive and environmentally friendly way to synthesize the valuable metal and clean up polluted environments.
Opinion
The Case for Black Patriotism
An African-American professor looks at the United States and sees the greatest force for human liberty on the planet.
Who Will Be the Next Neoconservatives?
As the country going through a cycle of leftist madness last seen in the 1960s, we can recall that a number of liberals woke up to the defects of their creed, and became the founding generation of "neoconservatives," that is, liberals who had been "mugged by reality." That original generation were mostly academic social scientists of one stripe or another.
Rediscovering Party Factions
When Republicans talk about the future of their party these days, they tend to talk in terms of what will happen more than what they will do. That's even true of many Republicans elected officials. Everyone is inclined to think like an observer, more than an agent of action.
What Is the Value in a Liberal-Arts Education?
Is there any point in spending a load of money to send your son or daughter to college for anything other than a straight path to a job?
Time Was Never On Derek Chauvin's Side
Every jury trial operates on two levels: There is the serious question of what the verdict should be on the granular details of the evidence — not just who wins, but how much they get of what they are asking — and the broader risk of the jury doing something bizarre or unpredictable. In the Derek Chauvin trial, the serious question was whether Chauvin was properly guilty of manslaughter, or of second-degree murder. Not having followed the evidence at trial in minute detail, I was never going to second-guess the jury on that question. The good news is that the jury did not deadlock, and did not go off and do something wild.
Through Douglass's eyes
The relationship between the former slave Frederick Douglass and President Abraham Lincoln provides deep insight into both men. Douglass's recollection of his first meeting with Lincoln — "I shall never forget my first interview with this great man" — is a highlight of the 1892 version of Douglass's autobiography (The Life and Times of Frederick Douglass). In the Claremont Review of Books celebration of the bicentennial anniversary of Lincoln's birth in 2009, the late Peter Schramm reviewed Peter Myers's Frederick Douglass: Race and the Rebirth of American Liberalism.
Clarence Thomas's Correct Observation
Justice Thomas includes a notable footnote in his concurrence in judgement in a decision released by the Supreme Court this morning. In Jones v. Mississippi, the Court upheld the ability of a sentencer to give life without parole to minors found guilty of homicide even without a "factual finding of permanent incorrigibility."
Psacking psystemic pstupidity
I've been avoiding the news because it is so damn stupid, but this Daily Mail story distills the essence in a clarifying way. New York Post reporter Steven Nelson is the man with the plan
How FDR Won the War Over the Courts
Charles Lipson makes the point that the failure of FDR's court-packing plan to become law did not stop him from winning "the much bigger struggle to ratify his New Deal initiatives as constitutional." He believes that the threat of Court-packing was crucial to this victory. That's the subject of considerable scholarly debate; I've offered some reasons for skepticism.
The Embarrassing Attacks on Senator Tim Scott
There's a certain kind of political observer that becomes not only frustrated, but consumed by the existence of black conservatives. It's an angry club with no partisan allegiance, and it has come out in full force after it was announced that Senator Tim Scott would be delivering the GOP response to the speech President Biden will make to a Joint Session of Congress next week.