News of the Week for Feb. 28th, 2021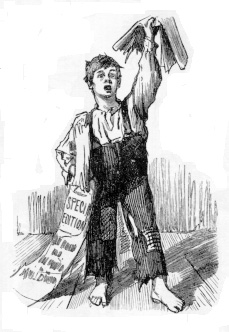 Riots & Revolution
Is Black Lives Matter Killing People?
I assume that everyone knows homicide rates rose substantially in 2020 over prior years. Why did this happen? It seems clear that the anti-police agitation associated with Black Lives Matter and Antifa, and encouraged by almost all Democratic Party politicians, played the decisive role. Steve Sailer has charted the numbers. The homicide rate was flat until the hysteria that surrounded the death of George Floyd, most likely from the fentanyl overdose that he had taken
Portland As Seen By The Guy Who Installs Plywood Over Broken Windows
The Apple store in Portland had just reopened when the George Floyd riots took place at the end of May 2020. The store was vandalized and looted that weekend as were a number of stores nearby.
City In New York "Abolishes" Police By Renaming Them
The entire "abolish the police" movement has pretty much failed in spectacular fashion in terms of actually attracting any high-profile support around the nation. Even President Biden reiterated that he doesn't support the idea during his recent town hall on CNN. There has been plenty of defunding going on, frequently with very bad results, but the idea of completely reimaging an America without cops has been a political loser. But that's not entirely true everywhere. The folks at GQ Magazine this week were pretty excited to break the news about one city in New York State that's going whole hog for the idea. The Mayor of Ithaca, New York is preparing to remove and replace his entire police department, installing something called a "Department of Community Solutions and Public Safety" in its place. But as we'll see in a moment, things might not be quite as revolutionary as the headline makes it sound.
Feds Offer New York BLM Terrorists Plea Deals
Terrorists who threw a lit Molotov cocktail into a police car during Black Lives Matter protests in New York last summer have been quietly offered a plea deal, according to court documents released yesterday.
They Did It. Illinois Eliminates Cash Bail.
It looked like there might be more resistance in the Illinois state legislature, particularly since similar measures had failed to pass on five different occasions. But this week, they made good on their threat and eliminated the cash bail system entirely. The measure was quickly signed into law by the Governor. Without even a hint of irony, Governor J.B. Pritzker announced that the new system would bring Illinois a step closer to "true safety, true fairness and true justice." The one catch is that the law doesn't take effect until January of 2023, leaving time for challenges to the change.
Ithaca (NY) Mayor Calls for Abolishing Police Dept, Replacing With "Community Solution Workers"
"Department of Community Solutions and Public Safety"
Black Lives Matters Brought in $90 Million in 2020, but Local Chapters See Little of That Money
The foundation said it scrapes by, but the local chapters know better.
DA Gascon's Newest Prosecutor Is A Former Public Defender Who Labeled The LAPD An "Occupying Army"
We already know the kind of prosecutors LA County District Attorney George Gascon doesn't like, the ones who are eager to put the worst of the worst offenders in prison for a long time. Now we also know the kind of person Gascon would like to see as top prosecutors. He just hired a former public defender who has previously called the LAPD "Barbarians" and and "occupying army" and also called for the abolishment of prisons. Tiffany Townsend Blacknell's tweets are currently protected but you can see a couple of them below
Hellhole Portland: Defunded Police Were Too Busy With Shootings to Stop Antifa Rioters
On Saturday night, a mob of antifa rioters ravaged the Pearl District of Portland, smashing windows and spray-painting anti-police messages on businesses, including a Safeway, a Starbucks, and a Chipotle, among others. Police resources to deal with the riot had been strained by multiple shootings in the city that same evening.
Corona Virus
UN chief urges global plan to reverse unfair vaccine access
U.N. Secretary-General Antonio Guterres sharply criticized the "wildly uneven and unfair" distribution of COVID-19 vaccines on Wednesday, saying 10 countries have administered 75 percent of all vaccinations and demanding a global effort to get all people in every nation vaccinated as soon as possible.
The "Human Error" Theory on COVID Origin Still Very Much Alive
On the menu today: Can you believe we start the week with . . . good news on several fronts? At least one Sunday morning talk show is now taking the lab-leak theory seriously, the country had a pretty good pace of vaccinations last week despite miserable weather, the stockpile of unused vaccines is slowly whittling down, and former FDA commissioner Scott Gottlieb says certain parts of the country have reached not quite herd immunity, but an infection rate that slows down the spread of SARS-CoV-2.
Out: Covid. In: Rabid Zombification
Just in case you thought 2021 wasn't going to live up to the preceding year's level of weirdness, a new study out of Italy might ramp up the craziness a bit further. Everyone is obviously aware of the novel coronavirus pandemic currently wreaking havoc all over the world, but we're eventually going to get it under control. So what's the next plague we should be worried about? According to a medical team from the University of Verona and the University Hospital of Parma, it might be rabies. But we're not talking about the garden-variety strain of rabies that you might contract from a dog or a bat. This would be a mutated strain that could spread like the coronavirus and turn people into hyper-aggressive "zombies." Let's see what this is about, shall we?
Gun Control Groups Are Fed Up With Joe Biden
As we've discussed here on a regular basis, Joe Biden has set records for the number of executive orders issued by a president in their first weeks in office. Covering everything from immigration to labor unions, the phone and the pen have been burning up in Uncle Joe's hands. But one subject has been notably absent from this flurry of mandates. Gun control groups are asking why Biden hasn't taken any immediate action to clamp down on gun ownership and Second Amendment rights in general. Since he's been so free with his proclamations on other matters, how is it that the new President hasn't planted his flag on that particular hill? As the Free Beacon reported yesterday, two prominent anti-Second Amendment groups have some demands they expect to be met. Biden must (in their opinion) name a federal "gun czar" and declare a new state of emergency based on gun violence so funds can be made available to address the crisis.
CVS and Walgreens Are . . . Pretty Much Finished Vaccinating Long-Term Care Facilities
One other note to add to the discussion below about why the backlog of unused vaccines is growing again: Back in October, the Department of Health and Human Services partnered with CVS and Walgreens to vaccinate residents and staff at nursing homes and long-term care facilities, and by and large, the two retail pharmacy giants have finished.
China: Sorry We Accidentally Performed Anal Swabs On U.S. Diplomats
If there was ever a good reason for claiming diplomatic immunity, this is it. In the midst of the ongoing tension with China over Taiwan and Xinjiang, Chinese authorities have literally been poking our diplomats in the rear. It's China's unique method of testing for traces of COVID. After complaints from the State Department, China swears it was all a big mistake.
Neanderthal-derived protein may reduce the severity of COVID-19
Researchers at the Lady Davis Institute (LDI) at the Jewish General Hospital have discovered that increased levels of the protein OAS1 are associated with reduced mortality and less severe disease requiring ventilation among patients with COVID-19. Using drugs that boost OAS1 levels could be explored to try to improve these outcomes. The findings are published today in Nature Medicine.
Gun Rights
The Coming Crackdown on "Ghost Guns"
Under current federal policy, it's legal to make a gun for your own personal use. You don't need a license, and you don't have to put a serial number on it, though you're not allowed to make certain highly regulated types of guns without government approval.
Climate Activists Want To Get Rid Of Gas Stoves, Whether You Like It Or Not
Today the Washington Post published a story about the battle over the use of natural gas in homes and kitchens. This is ultimately a battle between consumers, many of whom like their gas stoves, and activists who want to see gas removed from home heating and cooking in favor of electric appliances. Naturally, this is a fight that began in Berkeley, California.
Indiana House votes to eliminate handgun licenses
Indiana's state House on Monday passed legislation that would eliminate handgun licensing in the state, over objections from the State Police.
Gun Control Advocates Getting Antsy at Biden Inaction on Guns
Gun control activists who are looking for bold, decisive action from the Biden administration have been disappointed so far in the president's lack of policy on the issue.
Washington State Gun Control Law Struck Down
There was actually some good news out of the state of Washington this week, a sentence we don't get a chance to say very often these days. Back in 2018, the City Council in Edmonds, Washington passed an oppressive new set of gun control measures involving restrictions on the storage of firearms in the home and liability for the misuse of firearms by people other than the owner. That law was immediately challenged on multiple fronts and tied up in the courts. There had already been some setbacks for supporters of the law, with injunctions being issued against one portion of the law or the other. This week, however, the Court of Appeals put the matter to rest by unanimously striking down the entire thing.
Hide the Decline
Environment &
"Green Energy"
'Divisive and offensive' race theory training forced on San Diego County healthcare workers
Government employees in San Diego County are being forced to undergo lectures that claim only white people can be racist, according to an employee who says the training is taking away from their efforts to battle COVID-19 and a homelessness epidemic.
Nearly Half of U.S. Population 65 and Older Has Received a First Covid-19 Vaccine Dose
First shots have been administered to nearly one in five Americans, White House adviser says
Obamacare
Government in Healthcare
Government Healthcare Workers in San Diego County Forced to Undergo Critical Race Training
"Only white people can be racist, no other BIPOC's (Black, Indian, and people of color) can be racist."
Biden HHS Nominee Defended Subjecting Kids to Chemical Castration
Pennsylvania Health Secretary Rachel Levine (born Richard Levine), President Joe Biden's pick for assistant secretary of health at the Department of Health and Human Services (HHS), has long defended experimental transgender "treatments" for children. Levine, who identifies as transgender, has refused to say whether or not he has undergone medical interventions for his own gender identity, telling The Washington Post in 2016 that such "treatment" is a private matter.
Paul To Deputy HHS Nominee: If We Condemn Genital Mutilation Of Minors, Why Do You Support Transgender Therapies For Children?
Want to guess how this question went over in the media? The Daily Beast's headline: "Rand Paul Launches Into Transphobic Rant Against Trans Nominee." Vox waxes at greater lenngth: "Rand Paul tried to derail Rachel Levine's historic confirmation hearing with transphobic misinformation."
Dutch MD Describes Euthanasia and Organ Harvesting
Euthanasia homicide is conjoined with organ harvesting in at least three countries — Canada, the Netherlands, and Belgium. In the latter two, the donors who are killed are sometimes mentally ill, not physically sick. Or, they might be disabled.
War & Terror
Biden Administration Looks to FEMA to Help Combat Domestic Terrorism in Wake of Capitol Attack
The Biden administration is leaning on the Federal Emergency Management Agency to help state and local authorities combat domestic extremism in the United States.
Focus U.S. Navy Aircraft Carriers on China, Not Persian Gulf
Not long ago I wrote in these pixels that there is a "beautiful stability" to U.S. foreign policy. In general, that's a good thing. Consensus popular and elite sentiments toward policy discourage Washington from swerving too wildly when a new presidential administration assumes office, and especially when the White House or Congress changes hands between political parties. U.S. foreign policy tacks back and forth like a sailboat steering the same general course—a course that commands enduring support from society and state.
Iran Wants Biden Admin to Pay $1 Trillion in "Reparation" for U.S. Sanctions
Iranian Foreign Minister Zarif: "When we meet, we will raise compensation."
Stanford researcher was 'secretly a member of China's military,' prosecutors allege
A former Stanford University researcher faces additional charges in connection with her alleged ties to the Chinese military.
Say, Why Are House Dems Calling On Biden To Give Up Full Control Of Nuclear Weapons?
Which answer do you want first — the fun answer, or the better answer? Let's start off with the fun answer, but first, let's specify precisely what House Democrats want from Joe Biden. A letter signed by three dozen of his party's caucus urges the new president to relinquish full control over the country's nuclear weapons in favor of a committee approach
The 30th Anniversary of 73 Easting
Thirty years ago, on February 26, 1991, units of the American Second Armored Cavalry Regiment engaged the armor of the Iraqi Republican Guard Tawakalna Division in the Battle of 73 Easting.
U.S. Air Strikes Target Bases in Syria Linked to Iran-Backed Militias in Iraq
U.S. warplanes hit targets in eastern Syria yesterday, linked to Iranian-backed Shia militia groups in Iraq that were responsible for a rocket attack against U.S. contractors on February 15. One non-American contractor was killed in that attack and several Americans were injured.
South Jersey man admits organizing neo-Nazi group's "Operation Kristallnacht" synagogue vandalism campaign
Richard Tobin, of Brooklawn, also told FBI agents he recently sat in the parking lot of the Menlo Park Mall in Middlesex County with a machete willing himself to 'let loose' on Black shoppers.
Inside Xinjiang's Prison State
In the nineteen-fifties, China's new Communist government began encouraging migration to Xinjiang, a region leaders viewed as sparsely populated, underfarmed, and mineral-rich. Most of the settlers belonged to China's dominant Han ethnic group. The government developed a sprawling system of state-owned agriculture, factories, mines, and oil fields in the region, all overseen by Han settlers. Breathtaking economic growth followed, and the area's ethnic makeup underwent a profound change. In 1949, Han Chinese made up about five per cent of the Xinjiang population. By the early nineteen-eighties, they made up around forty per cent.
China Charges Hong Kong Democracy Advocates With Subversion
China's totalitarian hold on Hong Kong is getting even tighter after prosecutors charged almost 50 democracy advocates with subversion. The 47 "criminals" include famed Demosisto co-founder Joshua Wong and fired University of Hong Kong Associate Law Professor Benny Tai. Ousted HK Legislative Council members Claudia Mo and Jeremy Tam are also among the group as is sitting Eastern District Councilor Andrew Chiu. The latter's charging is a day after his political party, Power for Democracy, decided to cease organized activities and vowed to follow Basic Law and the National Security Law. Not enough to settle the Beijing puppets running Hong Kong.
National
The Attempted Deplatforming You Probably Never Heard Of – Baen Books Forum
The policing of speech by busy-bodies is more insideous even than bullying by Big Tech.
The war on standards, Yale Law Journal edition
The Yale Law Journal has been accused of racial bias by some Black students. And it does appear that the Journal is biased — in favor of Blacks.
Why an Animated Flying Cat With a Pop-Tart Body Sold for Almost $600,000
In the 10 years since Chris Torres created Nyan Cat, an animated flying cat with a Pop-Tart body leaving a rainbow trail, the meme has been viewed and shared across the web hundreds of millions of times.
Dominion Sues MyPillow, CEO Mike Lindell Over Election Claims
The voting-machine maker's lawsuit alleges defamation, seeks more than $1.3 billion in damages
Supreme Court Denies Review Of Pennsylvania Election Challenge As "Moot"
Thomas, Alito, and Gorsuch dissent, arguing the cases are not moot because, in Alito's dissent, "the cases now before us are not moot. There is a 'reasonable expectation' that the parties will face the same question in the future."
'Inexplicable': Alito and Thomas Dissent as Supreme Court Strikes Down Pennsylvania Election Lawsuit
On Monday, the Supreme Court threw out several of the remaining challenges to the 2020 presidential election as moot, considering that former President Donald Trump conceded to Joe Biden, who has now become president. Yet Justices Samuel Alito and Clarence Thomas dissented, arguing that the Supreme Court should have taken the opportunity to clarify election law, especially in the case of Pennsylvania.
Cornel West claims Harvard University 'disrespected' him by denying him tenure
Harvard University Professor Cornel West says he was denied consideration for tenure at the Ivy League school.
University of Kentucky promotes segregated 'racial healing circles'
A professor is partnering with activist organizations to offer "racial healing circles" for Black people in Lexington, Kentucky.
Cancel Culture Comes for the Muppets [But You're Not Going to Want to Miss This Liza Minnelli Clip]
Disney just slapped the "offensive content" label on… The Muppet Show?
Disney Adds 'Offensive Content' Label on The Muppet Show, Can Only Watch on Adult Account
"Rather than remove this content, we want to acknowledge its harmful impact, learn from it and spark conversations to create a more inclusive future together."
Newsom Recall Signature Level Hits 1.7 million as CA Citizens Keep Fighting Pandemic Policies
Carlsbad restaurants reopen indoor dining themselves and youth sports can resume after court hands parents victory.
New CA Bill to Require Gender Neutral Retail Departments
AB 1084 will require retailers to maintain one undivided area of its sales floor for children's clothing, as well as online
Andrew Sullivan On The "Majority-Minority" Myth
There's general agreement on the left and right about the demographic changes in America and how that might change the country over time. One particular point of inflection is the coming moment when American becomes a majority-minority country, i.e. when Latino, Black and Asian minorities collectively make up a larger percentage of the population than the white majority. Will this bring about the end of white supremacy as the woke left desires?
Bye, Partisan: Collins Shoots Down Tanden Nomination At OMB; UPDATE: Romney Too?
If Susan Collins is the measure of Joe Biden's pledge for "unity" and bipartisanship, he's failing miserably. Of course, nominating the firebrand Neera Tanden to go from the Center for American Progress to the Office of Management and Budget was itself an oddly risky choice with a 50-50 Senate. Having lost Joe Manchin on Friday, though, the White House has been trying to work the Republican caucus, and Collins had to have been their best hope to get back to a tie.
Biden's Labor Purge Sparks Court Challenge
During the flurry of activity that took place "On Day One" of Joe Biden's presidency, he didn't even wait an hour before demanding the resignation of Peter Robb, the General Counsel for the National Labor Relations Board. When Robb refused to resign, Biden fired him the same day, replacing him with Peter Ohr. The firing of an NLRB official ten months before the end of his scheduled term was unprecedented, but the effects of that decision didn't take long to be felt. An ongoing labor dispute in Oregon was promptly quashed by Ohr in favor of the labor unions. Now the worker who filed the original complaint is taking the Biden administration to court.
New Mexico Democrat Governor Under Fire For Using Taxpayer Money On Food, Booze
New Mexico Governor Michelle Lujan Grisham, a Democrat, finds herself in a mess of her own making. She is being criticized for using money from a taxpayer-supported expense fund for purchases of groceries and alcohol, along with dry cleaning. Wagyu beef, anyone?
The Associated Press Takes the Hemlock Approach to Language
Don't you dare suggest that suicide is bad. That's the new approach at the Associated Press.
Biden's First Cabinet Confirmation Snags
Generally speaking, the Senate should be willing to give the president the cabinet he wants. But that doesn't mean that the Constitution's assignment of a power to advise and consent on key appointments should be treated as a mere formality. Some presidential appointees are just bad choices that the Senate should reject, and deciding where to draw that line is a matter of judgment that should reach beyond simple partisan loyalties.
Charter Schools' Effectiveness, Mechanisms, and Competitive Influence
This paper reviews the research on the impacts of charter school attendance on students' academic and other outcomes, the mechanisms behind those effects, and the influence of charter schools on nearby traditional public schools, almost three decades after the first charter school was established.
HHS Nominee's Lack of Public Health Experience Is a Concern
Republicans can point out that Xavier Becerra is known more for abortion-rights advocacy than for leadership in health policy.
Exclusive: Republicans Demand Biden Withdraw Becerra's Nomination to Head HHS
In a letter to President Joe Biden this morning, Republicans in the House and Senate are demanding that he withdraw the nomination of California attorney general Xavier Becerra to head the Department of Health and Human Services. Becerra's confirmation hearing in the Senate is scheduled for tomorrow.
Trump Emerges From Political Silence, As A GOP Gov Says No To Another Trump Term
It's not exactly earthshaking. But it is politically revealing. On Sunday, Arkansas Gov. Asa Hutchinson said he will not support a Donald Trump reelection bid in 2024.
Colleges English Department calls for creation of Faculty of Color Endowed Chair
Gustavus Adolphus College English professors also seek to "decolonize the curriculum"
Boston University law school creates first critical race theory professorship in the country
Selects its own dean for the role
CPAC Cancels Speaker From Conference With Theme Of … "Uncanceled America"
Ah, the pre-CPAC speaker termination. A tradition unlike any other.
Will Politicians Take Away the Ballot Initiative?
Lawmakers in both parties are trying to make it harder for citizens to place measures on ballots.
'The Whiteness Scale' Tells You How Much of a Racist You Are
I don't know about you but I've always wondered just how racist I am compared to other whites. I'm curious not just out of a sense of guilt and curiosity, but because I pride myself on being trendy and up to speed on all things woke.
AG Nominee Merrick Garland Dodges Questions About Enforcing Immigration Law: 'I Haven't Thought About It'
In addition to disturbing statements regarding Antifa and the Durham investigation, Biden nominee for attorney general Merrick Garland gave us more reason to be concerned when he dodged questions about how the Justice Department would enforce immigration law if he's confirmed.
Woke Math Spreads to Oregon
"Woke" education is not just coming to history, social studies, and the humanities.
Today's Mystery: Why Did Perdue Pull Out Of The 2022 Senate Race?
As mysteries go, this may not be as compelling as some — say, for instance, how Hillary Clinton's new political "thriller" of a novel will perpetuate her multi-year grievance tour. Karen will have more on that later, but David Perdue's sudden swerve into retirement is indeed a bit perplexing. Perdue only narrowly lost his run-off re-election bid to Jon Ossoff, and then only because of a campaign by his own putative allies that ended up suppressing juuuuust enough of his vote to make a difference.
Becerra To Romney: Let's Find Common Ground On … Partial-Birth Abortion?
It's good to be an optimist, perhaps especially in political office. This is what's known as overdoing it. Xavier Becerra tries to dodge a question pointing out his radical position on partial-birth abortion by jollying Mitt Romney about finding "common ground" on the question.
The Identity Defense, Again
As David Harsanyi and Rich Lowry noted on the Corner earlier today, West Virginia senator Joe Manchin is facing accusations of racism and misogyny after announcing that he'll vote against Neera Tanden, Biden's pick to head the Office of Management and Budget.
Articles of impeachment filed against Ravnsborg, Noem calls for resignation
Rep. Will Mortenson announced this afternoon that he has filed two articles of impeachment against Attorney General Jason Ravnsborg.
Merrick Garland Misleads on "Equity" and "Equality"
Equality is a social condition. Equity is social engineering.
California Democrats Plan to Use Political Tricknology to Save Governor Gavin Newsom From Recall
California Democrats are so concerned the campaign to oust Governor Gavin Newsom may work that they're going straight to the political tricknology playbook we saw in the November election and scheming to defeat the recall by nearly any means necessary. The Sacramento Bee reports there are several ways they're considering putting a monkey wrench into the works.
Professor's 'be less White' training goes viral after Coca-Cola denies using it
A University of Washington professor and frequent campus speaker's diversity training went viral after a Twitter user claimed that Coca Cola employees were required to complete it.
Political extremists are "impulsive" thrill-seekers, but mentally slower
From destructive protests throughout 2020, to the violent events in Washington on Jan. 6, it's clear political unrest in America is reaching a boiling point. Psychologists are now asking what turns the civil discord common in partisan politics into extremist behavior. Researchers from the University of Cambridge say certain personalities are more likely to lead to extremism, regardless of their political leanings.
The Last Cassette Player Standing
In our globalized economy, the death of a technology can be more interesting than its life.
Politico: All That Republican Pouncing Might Interfere With House Dems' Attempts At Blocking Conservative Media Outlets, Or Something
Just a couple of months ago, having a press secretary sneer at reporters constituted an attack on the First Amendment and qualified journalists for hazard pay. When House Democrats attempt to take news channels off of cable and satellite systems through intimidation, suddenly the story becomes — wait for it — "Republicans pounce!"
Sauce For The Gander? Texas Judge Indefinitely Suspends Biden's Immigration EO
Looks like we will have another debate on the national reach of federal district court judges on immigration policy — but bet on the tone changing considerably. Last night, a judge in Houston issued an injunction preventing the Biden administration from halting deportations of illegal immigrants. The state of Texas argued — successfully, for now — that departing from statutes even under the aegis of prosecutorial discretion would impose an unfair financial burden on the state
"We Recruit"
There once was a gay-rights group called the Lesbian Avengers, whose motto was: "We Recruit!"
University suspends professor for tweets criticizing slavery reparations, racial bias training
"I will not back down. We can't live scared anymore for being who we are," professor says
Blinken Announces U.S. Will Seek U.N. Human Rights Council Membership
Earlier this month, Secretary of State Antony Blinken announced that the United States is reengaging with the U.N. Human Rights Council as an observer, following the previous administration's decision to withdraw from the body in 2018. Now, the Biden team is taking the next step: Washington will seek a seat on the Council starting in 2022, Blinken announced this morning.
Becerra's Disingenuous Answer on Prosecuting Pro-Life Activists
In 2017, California attorney general Xavier Becerra — who is now Joe Biden's pick to run the Department of Health and Human Services — filed felony charges against pro-life activists who had gone undercover to film videos documenting Planned Parenthood's practice of selling the body parts of aborted babies to biotech companies.
Students for Fair Admissions files cert petition in Harvard case
Students for Fair Admissions (SFFA), the plaintiff in a lawsuit alleging that Harvard discriminates against Asian-American applicants, has filed a petition for certiorari to U.S. Supreme Court in its case against the school. A liberal district court judge ruled against Harvard and a liberal court of appeals panel affirmed that ruling.
5 Times Biden's Interior Nominee Refused to Answer Basic Questions on Energy
Rep. Deb Haaland (D-N.M.), President Joe Biden's nominee for secretary of the interior, refused to answer basic questions about energy and fossil fuels on public lands. Haaland had previously campaigned on eliminating oil and gas production in New Mexico and Biden has pledged to eliminate drilling on public lands, yet the nominee played dumb when faced with elementary questions on these issues.
Conviction for Praising Prostitutes (as "Promoting Prostitution") Upheld
Not sure that paying for sex makes you an "extraordinary gentleman," even if you do try to "give something back" by providing expert consumer reviews.
After Growing Up With Divorce and Same-Sex Parents, Author Promotes Traditional Families
The narrative that a child only needs love and safety to thrive is being challenged by Katy Faust, founder of Them Before Us, a nonprofit organization that promotes social policies to protect the rights of children.
House Committee Considering Measures That Would Reverse Iowa Race and Unseat Republican
"The House Administration Committee gathered virtually Friday afternoon to finalize the process by which it will adjudicate Hart's claim"
US soccer clubs team with Common Goal to launch Anti-Racist Project
The Anti-Racist Project (ARP) aims to fund a toolkit that will see 5,000 coaches, 60,000 young people, and 115 staff trained in over 400 communities in the first year
Sasse Grills Becerra: Why Did You Bully Nuns?
Here's the video of Nebraska GOP senator Ben Sasse grilling HHS nominee Xavier Becerra on Wednesday over Becerra's legal crusade against the Little Sisters of the Poor
Susan Collins Won't Cosponsor Equality Act Again
In 2019, Susan Collins of Maine was the only Republican senator to cosponsor the Equality Act — legislation that would add sexual orientation and transgender status as protected classes under the 1964 Civil Rights Act — but Collins says she won't cosponsor the legislation in 2021 because of unresolved problems in the bill.
California Bill Would Mandate "Gender Neutral" Toys And Clothing Sections In Stores
The Golden State isn't going to be content to sit on its hands and wait for someone else to take the trophy in the craziness contest. Despite having one of the worst coronavirus infection rates in the nation and a rapidly cratering state budget, not to mention a Governor on the verge of a recall bid, the California legislature has decided to focus some of its efforts on a new bill designed to punish stores that have separate boys and girls sections for clothing and toys. All products would simply be labeled as being for "kids," and any stores found to be out of compliance would face heavy fines. Seriously, people… where is the switch that turns this ride off? I'm getting dizzy.
Georgia Senate Passes Bill Requiring Voter I.D. For Absentee Ballots
The election of 2020 will undoubtedly become a major inflection point for how the United States conducts their political contests in the future, thanks to a prolonged discussion about just how things went down in that fateful contest.
Neera Tanden Forgot To Delete Tweets Criticizing Lisa Murkowski, One Person Who Could End Her Shot At Being Confirmed
President Joe Biden's nominee to lead the Office of Management and Budget (OMB) Neera Tanden has criticized Republican Alaska Sen. Lisa Murkowski on Twitter, one person who could put an end to her Senate confirmation.
Biden tosses Trump's classical architecture order
The former president's action on "ugly" modernist federal buildings received condemnation from architects as aesthetically myopic.
A mister no more: Mr. Potato Head goes gender neutral
Mr. Potato Head is no longer a mister.
New Bill Would Eliminate Single-Sex Spaces on College Campuses
The House is expected to vote Wednesday on 'Equality Act' backed by Dems, Biden
The State Department Is Hiring a "Chief Diversity and Inclusion Officer"
The State Department, joining corporations and college campuses across the country, is appointing a "Chief Diversity and Inclusion Officer," which follows the Biden administration's efforts to undo Trump-era move to rid the federal bureaucracy of diversity training informed by critical race theory.
Harvard club cancels event set to feature expert … on cancel culture
Harvard Business School Club of New York has cancelled an event set to feature James Lindsay — an expert on cancel culture.
Student was not victim of racism for 'eating while black' at $80k Smith College and made up details that ruined the lives of four campus workers and led to controversial anti-bias training that employee resigned over
Oumou Kanoute claimed she was targeted in July 2018 for 'eating while black'
Another Revealing School Board Hot Mic Moment: Returning To School Is Like…Slavery?
The latest school board hot mic moment happened in southern California in the La Mesa-Spring Valley district which is east of San Diego. The board was meeting Tuesday to discuss a date for reopening but the board's Vice President, Chardá Bell-Fontenot, got into a disagreement with most of the rest of the board, comparing asking teachers to return to classrooms to slavery. What seems to have kicked off the argument was one school board member said, "We have to give the teachers, we have to give the students, the parents a date."
Failure Factory
Buffalo's school district tells students that "all white people play a part in perpetuating systemic racism"—while presiding over miserable student outcomes.
Does the Biden Administration Oppose the Genital Mutilation of Children?
Thank you, Maddy, for noting that alarming non-answer from Dr. Rachel Levine. (And thanks to Senator Paul for asking it and making clear what was going on.) Levine couldn't even draw the line on the government intervening and overriding parents when a child thinks he wants a sex change. How many of us haven't heard girls say they want to be boys in our day because they wanted an occasional fire engine? And the thing I treasured about Ryan Anderson's When Harry Became Sally is how compassionate he was to people who legitimately suffer from gender dysphoria, which I wouldn't wish upon anyone. Imagine being so uncomfortable in your body and identity. But children should not be deciding to alter their bodies in such a way, and parents should not only be legally able to protect their children from the contagion of the day, but expected to.
Speaking of hate speech
As in a Stalinist purge, Amazon has silently "disappeared" Ryan Anderson's book When Harry Became Sally. Amazon tacitly alleges that it acted under revised guidelines prohibiting the sale of "content that we determine is hate speech … or other material we deem inappropriate or offensive," including content that "promotes the abuse or sexual exploitation of children, contains pornography, glorifies rape or pedophilia, [or] advocates terrorism." Beyond citing the policy, Amazon has declined to justify its treatment of Anderson's book.
Students for Fair Admissions files cert petition in Harvard case
Students for Fair Admissions (SFFA), the plaintiff in a lawsuit alleging that Harvard discriminates against Asian-American applicants, has filed a petition for certiorari to U.S. Supreme Court in its case against the school. A liberal district court judge ruled in favor of Harvard and a liberal court of appeals panel affirmed that ruling.
Biden's Assault on Gun Owners
For the duration of his 2020 presidential campaign—which at first appeared to be a long shot, especially given the far left's vocal disdain for "old, white men"—Joe Biden ran on the promise that he would unite the country.
CPAC: Massive golden statue of Trump holding star wand delights crowds as ex-president set to make comeback speech
A HUGE gold statue of Donald Trump holding a star wand delighted the CPAC crowds ahead of the former president's comeback speech.
At conservative gathering, there's just one litmus test: Loyalty to Trump
Among GOP elected officials and operatives, intense disagreements rage over the future of their party. But no sign of dissent will be visible this weekend when conservatives gather for an annual conference that has long showcased Republicans' internal debates.
Naked man carrying Bible shot outside Florida home
Shooter calls 911 after wounding man in Pembroke Pines, police say
Ta-Nehisi Coates to write new "Superman" film
Ta-Nehisi Coates, the acclaimed essayist and novelist who expanded the world of Wakanda for Marvel comics, will write the script for a new ""Superman" film from Warner Bros.
House Democrats Ready Controversial Bills Bound to Make Relations in Congress Worse
The fate of Joe Biden's agenda may be on the line in the next three weeks as the Democratic House will consider a slew of bills on controversial topics like immigration, policing reform, and labor rights.
Make America Ugly Again: Biden Axes Trump's 'Beautiful' Federal Architecture Order
How much more proof do you need that Joe Biden is simply reversing anything Trump did because "Orange Man Bad"?
Harvard Business School Club of NY cancels conservative speaker from…cancel culture talk: report
The Harvard Business School Club of New York cancelled an event about cancel culture.
Chinese-American Rights Group Calls Critical Race Theory "Hateful Fraud"
"From its very roots, CRT is racist, repressive, discriminatory, and divisive."
Here's a HuffPo article encouraging parents to support "sex-change" surgeries for their children next to another discouraging people from neutering their dog. Let's walk through them.
Both of these articles are published by HuffPo and are a few years old. The time difference actually makes it even sadder cuz they're probably even further down into the woke volcano today than they were then.
No Tokes Over The Line? Biden Admin Waives Pot-Use Prohibition For Employment
Alternate headline: Biden administration recruiting heavily in Colorado and Washington. As Joe Biden's team accelerates its hiring process to fill hundreds of positions in the administration, they have come across a new and growing problem. State-level legalizations of marijuana have made it difficult to hire people into positions requiring top-secret security clearances.
Public university tells education student he can't say "a woman is a woman" under state law
At odds with "protecting the mental and emotional well-being of all students"
Female shopper whips off her THONG and wears it as a Covid face mask after supermarket staff refused to serve her
THIS is the shocking moment a shopper whipped off her thong in the middle of a supermarket and donned it as a face covering after being refused service.
Citing Racial Inequities, Boston Public Schools Suspend New Advanced Learning Classes
A selective program for high-performing fourth, fifth and sixth graders in Boston has suspended enrollment due to the pandemic and concerns about equity in the program, GBH News has learned.
After Coca-Cola Backlash, LinkedIn Removes Diversity Lesson Telling Employees to 'Be Less White'
After a whistleblower complained that Coca-Cola was asking its employees to engage in diversity training offered by LinkedIn Learning that encouraged them to "try to be less white," the social media firm has removed the program.
Boston Schools Will Suspend New Advanced Learning Classes Because They Have Too Many Whites and Asians
A program at Boston Public Schools (BPS) for high-performing 4th, 5th, and 6th graders will be suspended for a year while administrators figure out how to reduce the number of whites and Asians in the selective program.
Asian American Group Eviscerates Critical Race Theory: 'A Hateful, Divisive, Manipulative Fraud'
Backlash is rising against the Marxist critical race theory (CRT) behind The New York Times' "1619 Project" and other efforts to indoctrinate Americans with the idea that American society is fundamentally or "structurally" racist. This week, the Chinese American Citizens Alliance of Greater New York (CACAGNY) issued a powerful statement condemning critical race theory and urging Chinese Americans to oppose it.
Federal Judge Rules Miss USA Pageant Can Exclude Males
On Thursday, a federal judge dismissed a lawsuit from a man who identifies as a transgender woman. He had accused the Miss United States of America pageant of discriminating against him because it did not allow him to compete because he isn't biologically female.
Virginia School District Cancels Dr. Seuss Ahead of Read Across America Day
"As we become more culturally responsive and racially conscious, all building leaders should know that in recent years there has been research revealing radical undertones in the books written and the illustrations drawn by Dr. Seuss."
Beauty Pageant Has First Amendment Right to Exclude Male-to-Female Transgender Contestants
So a federal district court apparently held in Green v. Miss United States of America, LLC.
Short Circuit: A Roundup of Recent Federal Court Decisions
Furtive offenses, cable bundling, and a Twitter pile-on.
Buzz: Liz Cheney says include pro-Trump media in Jan. 6 investigation
If House Speaker Nancy Pelosi's Jan. 6 "commission" ever begins work probing the causes and effect of the pro-Trump riots, the role of media "perpetuating" the former president's claim of election theft should also be included, according to a GOP proponent.
"Blame Trump" Defense Not Working Out Well For Rioters
More than 250 people have been charged thus far as a result of the January 6th riot on Capitol Hill. Most are facing multiple, serious felony charges that could result in lengthy jail terms. More are expected to be arrested as the investigation continues. One thing that most of the suspects have in common is a serious problem when it comes to attempting to mount a legal defense. There are literally hundreds of videos that have been gleaned from social media providing damning evidence of their actions on that day. Defense attorneys representing many of the rioters have come up with one tactic to try to clear their clients of wrongdoing. They're blaming former President Trump, saying that he was the one who "summoned" them to the White House and "instructed" them to shut down the count of the electors. Unfortunately for them, judges don't seem to be buying that defense so far.
NBC Rushes To Explain Why Crimes Against Asians Aren't Always Hate Crimes
When is a hate crime not a hate crime? It apparently depends on the ethnicity of the victim and the perpetrator as well. Or at least that's the message coming from NBC News in an "explainer" they published this weekend. If you're a white person hanging a noose outside a Black person's house or painting a swastika on a synagogue, you're obviously going to be tagged with a hate crime. But what about random attacks on Asian people in the middle of a pandemic that most of the world blames on China? Not so fast there, partner. NBC wants you to know that you need to slow your roll and examine all of the evidence carefully. We wouldn't want to unjustly accuse somebody, would we?
Even in Tennessee, Educators Who Don't Toe the Leftist Line Can Be Punished
As I have written many, many times, the leftist takeover of American education is almost total. It's just as bad in schools in "red" states as in "blue" ones.
Newsom appears to post TikTok inside restaurant, denies eating there
Newsom posted a video to his TikTok account with celebrity George Lopez
Biden Increases the Cost of Carbon, Setting the Stage for Drastic Climate Rules
For four long years, Democrats were out of power. It must have seemed like an eternity to them, given the frenetic activity they've been engaged in since January 20.
Victim's Rights Groups Leading the Effort to Recall Los Angeles DA
Los Angeles County District Attorney George Gascon has been in office for three months and there's already an effort underway to recall him.
Missouri Judge Sends 14-Year-Old Girl to Live With Allegedly Abusive Dad While Jailing Her Mom
A family court judge, Nicole Zellweger, has launched an all-out judicial assault on Angela Freiner and her minor daughter who are refusing her order to make the 14-year-old girl return to the man who she says sexually molested her. The minor at the center of the controversy recorded a hearing on her smartphone that got into the hands of investigative journalist Michael Volpe who posted it on YouTube. In the video, the minor child begs the judge not to send her to live with the man she says is a child molester.
The Sound Behind You Is Reality Catching Up (and It's Carrying a Gun)
What value is there in a newspaper that ignores or subverts the truth in the service of some fashionable agenda? And if this abuse of what once were universally observed journalistic standards isn't shameful enough, how much worse is it when it results in needless death and bloodshed?
Radicals Already Losing Patience With Biden Over Failure to Pass Their Agenda
Radicals in Congress are frustrated and angry at President Joe Biden over the Senate parliamentarian's decision to exclude the minimum wage increase from the $1.9 trillion COVID-19 relief bill passed by the House on Saturday. And the radicals believe it's only going to get worse.
Second Andrew Cuomo Accuser Alleges Sexual Harassment: Have You Ever "Been With An Older Man?"
Will Democrats apply their Kavanaugh "guilty until proven innocent" standard?
Economy & Taxes
Inflation Tea Leaves
"Inflation forecasts are now rising following massive increases in government spending and the torrent of liquidity unleashed by central banks in response to the coronavirus pandemic."
Senate Parliamentarian Rules Minimum-Wage Hike Out Of Bounds In Reconciliation
A mild surprise and an early win for Senate Republicans, but this might do some Senate Democrats a favor too. The attempt to shoehorn a minimum-wage hike in the COVID-19 relief/stimulus bill has come to an abrupt halt, thanks to the parliamentarian's ruling on reconciliation
International
Biden's Memo on LGBTQ Policies Abroad Is Ideological Colonialism
Earlier this month, President Joe Biden issued an executive order, "Memorandum on Advancing the Human Rights of Lesbian, Gay, Bisexual, Transgender, Queer, and Intersex Persons Around the World," directing U.S. government entities to "pursue an end to violence and discrimination on the basis of sexual orientation, gender identity or expression, or sex characteristics."
Trudeau Dithers as Canadian Parliament Recognizes Uyghur Genocide
When Canada's House of Commons voted this afternoon to recognize the Chinese Communist Party's drive to destroy its Uyghur population as genocide, it did so with no help from Prime Minister Justin Trudeau.
Woman receives $7,000 compensation for housework in landmark Chinese divorce ruling
The case has sparked a heated public debate on social media in China on gender rights and responsibilities.
Fry's Electronics permanently closes all stores nationwide
Fry's Electronics is going out of business.
Josh Hawley's Wage Proposal
Axios has the details. Basically, for the next three years, workers making less than $16.50 an hour (rising with inflation) would receive a refundable tax credit worth one-half of the difference between their hourly wages and that number, up to 40 hours per week. So someone making $10 an hour would get a credit worth $3.25 an hour.
Indexing the Minimum Wage: The Political Consequences
Instead of raising the minimum wage to $15 an hour, as Democrats urge, Senators Tom Cotton (R., Ark.) and Mitt Romney (R., Utah) propose to set it at $10 an hour but let it rise automatically to keep up with inflation.
China Demands "Patriotism" From Hong Kong's Elected Leaders
Last year as the coronavirus was shutting down the United States and creating chaos around the world, the Chinese Communist Party pushed a new security law through the National People's Congress. It was clear at the time that this new law was going to be the end of the "one country, two systems" agreement China had made with the UK in 1997. And that's exactly what has happened. China has used the law to crack down on pro-democracy protesters and publishers. Here's the crowd of police sent to arrest the publisher of pro-democracy Apple Daily last August.
North Korea: Russian diplomats leave by hand-pushed trolley
A group of Russian diplomats and their families made an unusual exit out of North Korea on a hand-pushed rail trolley due to strict Covid measures.
Nevada Governor Lays Out Plans for a City Built on Blockchain
Gov. Steve Sisolak proposes letting companies develop "innovation zones" with their own cities and governments to boost state economy
US drops key obstacle to global digital tax: Treasury
US Treasury Secretary Janet Yellen told her G20 colleagues Friday that Washington is dropping a push for a controversial provision in a global digital tax, opening the door to a likely agreement.
Opinion
Equality Act Is Trojan Horse for Abortion Lobby and More
If you search the text of the Equality Act for the term "abortion," you won't find it.
Obnoxious Amazon
A great deal of life in a self-governing nation is well governed by conventions rather than law. Which is precisely what makes Amazon's decision to no longer sell Ryan Anderson's book When Harry Became Sally: Answers for Our Transgender Moment so obnoxious.
What Kind of Bully Harasses Nuns?
Getting embroiled in litigation with nuns usually isn't an item anyone wants on his résumé.
A Cult Dressed Up as Science
That is how Jenin Younes describes the ZeroCovid movement in this AIER article.
We're already in a sour mood, President Biden. Don't pile on the pessimism
Opinion: Americans were in a lousy mood 40 years ago, prompting Jimmy Carter to address the 'malaise.' Joe Biden would be wise not make that same mistake.
Remembering the indispensable man
Today we celebrate the anniversary of the birth of George Washington. Of all the great men of the revolutionary era to whom we owe our freedom, Washington's greatness was the rarest and the most needed. At this remove in time, it is also the hardest to comprehend.
Conditional ethics
We have written about several problematic Biden nominees for high level positions: Neera Tanden (who is probably not going to make it), Xavier Becerra (who might not), and two DOJ nominees, Vanita Gupta and Kristen Clarke (neither of whom should make it). Vivek Murthy, Biden's selection for Surgeon General is another nominee to watch.
Picking on Cotton
Julia Craven didn't much like the questions that Senator Tom Cotton (R., Ark.) asked attorney general nominee Merrick Garland in confirmation hearings, but mostly she seems to have wanted an excuse to list some reasons she doesn't like Cotton in Slate. Her passage, my footnotes.
Whom to believe, Merrick Garland or our eyes?
I don't consider Merrick Garland a moderate liberal, and I don't think he came across as one during his confirmation hearing yesterday. He couldn't even bring himself to say that illegally entering the U.S. should be a crime.
Democrats Move to Silence Non-Liberal Speech
On paper, the Democrats have a tenuous hold on power in Washington. Their president is a cipher with severely diminished mental capacities, the Senate is a 50-50 tie, and they hold the narrowest House majority in decades. Nevertheless, the Democrats see what could be a once in a lifetime opportunity, and are pressing forward with their most radical agenda since they seceded in 1861.
The Road to Hell, Etc.
My Impromptus column today begins with the plague and ends with the piano. In between, there are sundry items, including one that quotes Peter Navarro.
Universities Should Not Be "Anti-Racist"
Since the killing of George Floyd last May, there has been a stampede among higher-education leaders to embrace "anti-racism" in their curricula and even missions. Very few academics have dared to register any dissent.
Why Universities Should Not Be Anti-Racist
During the last year, many universities throughout North America have declared "anti-racism" to be their official policy. Consider this sample of quotations.
Another Appalling Biden Nominee
Joe Biden has nominated Debra Haaland to be Secretary of the Interior. Why? She is a Congresswoman from New Mexico and has some Native American heritage. I assume she is fully compliant with the Democrats' far-left checklist; otherwise, she has no apparent qualifications for the job.
Why the Equality Act Is More Extreme Than the Bostock Decision
Among other issues, the bill guts the Religious Freedom Restoration Act and includes an apparent abortion mandate.
6 Reasons to Oppose the Orwellian 'Equality Act'
On Thursday, the House of Representatives passed H.R. 5, "The Equality Act." Three Republicans joined with every single Democrat to support the bill, which now moves to the Senate. The bill will require 60 votes to pass in the Senate, due to the filibuster. Conservatives and other Americans concerned about the act should reach out to their senators and urge them to oppose the bill.
A Brilliant Analysis of American Higher Education — from 1971
In 1971, Liberty Fund held a conference devoted to American higher education. The participants were all-stars in the conservative/libertarian movement of the day. Ben Rogge and Pierre Goodrich presented a paper for discussion, with comments by Gottfried Dietze, Russell Kirk, Henry Manne, and Stephen Tonsor. Eventually, Liberty Fund put the proceedings into a book entitled Education in a Free Society.
9 Things You Should Know About Ranked-Choice Voting
Proponents of overhauling elections to allow voters to have a backup plan if their candidate doesn't win went 1-1 at the state level in the 2020 election, but are looking to change how elections work in other states.
Welcome to 1984, again
A New York Times story (accessible for subscribers only) on the cover of the Sun insert in the morning paper quoted a book writer as saying that "Trump sought to 'remake reality through language' during a tumultuous tenure. As she writes in her book, the former president 'changed some of the deepest expectations about presidential language, not just when it comes to style, but also the relationship between words and reality.'"
Bill calls for Nevada to conduct presidential primaries instead of caucuses; No! Bring back smoke-filled backrooms Feb
A bill introduced in Carson City today would change the way the state's two major political parties nominate presidential candidates — from the current caucus system to a primary in which voters in each party simply cast ballots, rather than have to listen to boring speeches and actually talk to other party members.
Critical Race Theory on the Rise
A while ago, I introduced you to a movement in the country that asserts if you're white you are inherently racist. It further says the U.S. has a despicable racial past that needs to be systemically corrected.