News of the Week for Feb. 21st, 2021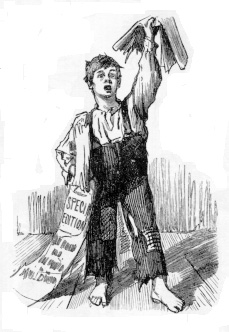 Corona Virus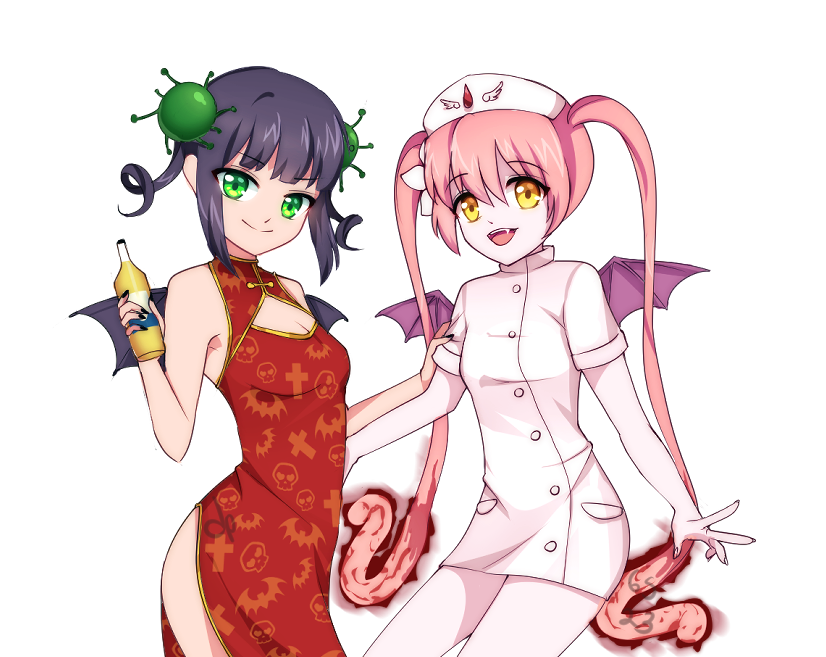 Did Andrew Cuomo violate federal criminal law?
Melissa DeRosa, an aide to Governor Andrew Cuomo, has admitted that, in an attempt to cover up evidence that might put Cuomo's administration in trouble with the Department of Justice, the administration withheld the true New York toll of nursing home deaths due to the Wuhan coronavirus. She reportedly told New York Democrats that "we froze" out of fear that the true numbers would "be used against us" by federal prosecutors.
Cuomo continues
I took a whack at Governor Cuomo last week in "Blame it on the Donald." An update is warranted. At another of his press conferences yesterday he dispersed the blame for his own shoddy performance across an incredibly broad landscape.
Guinea Declares Ebola Epidemic, Reporting First Deaths Since 2016 Outbreak
Other countries in West Africa are on high alert.
U.S. Officials Standing By Possibility Coronavirus Was Result Of A Lab Leak
The team of scientists who just returned from a WHO-sponsored trip to China have apparently concluded the lab lead hypothesis is very unlikely. But NBC News reports that the Biden administration is not backing away from the theory, at least not yet. The reason? Intelligence officials have seen non-public material that indicates China attempted to cover up the virus early on.
Good News: CVS and Walgreens Have Put 5.9 Million Coronavirus-Vaccine Shots in Nursing Homes
The good news is that bit by bit, day by day, that stack of millions of distributed but not-yet-administered coronavirus-vaccine doses gets a little smaller. At the beginning of the month, it was around 20 million; yesterday morning, it was 17.2 million by the New York Times' numbers, and this morning, it is down to 16.6 million. (Unfortunately, on the Bloomberg chart, it inched up a little, from 15.4 million to 15.54 million.)
Confirmed: The Vaccines Mitigate Transmission
An odd alliance has developed over the last few months between those reticent to ever return to normal life and skeptics of the coronavirus vaccines. Both have been unjustifiably confident that the vaccines would do little to stop transmission of the disease from one person to another. It was never an idea that made much sense, but it nevertheless gained traction with both those who would keep schools closed — such as Ron Klain, Jen Psaki, Joe Biden, and their patrons in the teachers' unions — and those who have sought to undermine the benefits of the vaccines more generally, such as former New York Times reporter Alex Berenson.
Yes, China Caused This Pandemic
Everybody knows this, but you're not supposed to say it
The Evidence Is Mounting That the Pandemic Started before December 2019
The Wall Street Journal offers an eye-opening update on the investigation into the origins of COVID-19
New coronavirus cases plummet in U.S. and the UK
The number of new coronavirus cases is in steep decline, both in the U.S. and the UK. Here at home, the number of new reported cases per day is below 100,000 — down from almost three times that many early in the year. The daily number of new cases is about what it was in mid-to-late October, before the weather got cold.
Gun Rights
The Myth That the US Leads the World in Mass Shootings
To understand the misleading narrative, we must look to the era of narrative-driven journalism and the politicization of society, both of which subjugate truth to ideology and politics.
Here Comes The Democrats' Push For A National Gun Registry
Add this to the list of things you never heard Joe Biden (or any of the Democrats, really) talk about during the 2020 election campaign but is now suddenly a hot topic with the election safely behind them. Democratic congresswoman Shelia Jackson Lee of Texas has introduced a bill that would create a sweeping national gun registry, along with a slew of limitations on gun rights. It would also impose massive fees and expensive, mandatory "gun insurance" on gun owners. A national gun registry has been a wishlist item among liberals for a very long time, and the sponsor has introduced similar measures before, but now, with her party holding control of both chambers and the White House, Lee seems to feel she has a chance.
Hot Tip: Don't Try To Shoot Up A Shooting Range
By all accounts, yesterday was just another Saturday at the Jefferson Gun Outlet and Shooting Range in Jefferson Parish, Louisiana. In the front of the building, customers were browsing the available firearms. Around back, people were engaged in training and target practice in the facility's shooting range. Then somebody walked into the store and opened fire, killing two people. What happened next should have been easily predictable. The initial shooter who initiated the attack did not fare well, to say the least.
Hide the Decline
Environment &
"Green Energy"
Green Energy Useless during Cold Snaps
Much of the Midwest and Mountain states are seeing subzero temperatures and blizzard conditions as the polar vortex sweeps through. As far south as Dallas, the temperatures dipped into the 20s. In parts of Minnesota, temperatures dipped to near their lowest levels in a century. In Texas, the Fort Worth Star-Telegram is warning of "rolling blackouts" due to extreme cold.
Fascist means, green ends
Stakeholder capitalism and climate corporatism
Why Texas Has Gone Dark
Much of Texas is experiencing rolling blackouts, as utilities are unable to keep power flowing. Why are these blackouts happening?
Republicans Planning to Target Democrats Over Biden's Job-Killing Keystone XL Policy
"House Democrats are going to pay the price for their job-killing, anti-energy agenda"
Massive Winter Storm Frosts Texas Wind Turbines, Causing Blackouts and Higher Energy Prices
Helicopter deicing, relying on fossil fuels, and "ice throws" suggest "wind energy" isn't as safe or as green as promised.
John Kerry's Ego Demands a Private Jet
"Only choice" is a powerful phrase. It's a moral statement, really. If it's the only choice, then to choose anything else would be wrong and condemnable, foolhardy and inexcusable. Perhaps that's why a recently resurfaced clip of former Democratic nominee for president, former secretary of state, and now climate envoy for the Biden administration John Kerry has received some renewed attention.
Windmill Politics
Funny how the debate about the Texas blackouts is turning into a predictable culture-war issue. The New York Times offers this hectoring headline: "No, Wind Farms Aren't the Main Cause of the Texas Blackouts," over a piece by Dionne Searcey. Of course they aren't the main cause — as Searcey notes, they make up only about 7 percent of the power mix this time of year. But renewables, mostly wind, make up a disproportionate share of the downed capacity, about 40 percent of it — 18 gigawatts of the 45 gigawatts taken offline — according to the left-leaning Texas Tribune, relying on figures from the state electricity-grid manager.
"No Faking It On This One": Noted Private-Jet Aficionado Gives The World Nine Years To Avoid Global-Warming Catastrophe
How does private-jet-setter John Kerry get to the nine-year deadline he gives Ben Tracy to avoid global warming disaster? Simple, the Biden administration's climate-change "czar" tells the CBS reporter. He heard a scientist mention a twelve-year deadline three years ago, so quod erat demonstrandum
Obamacare
Government in Healthcare
California Insurance Commissioner Orders Health Insurance to Pay for Minors' Transgender Mastectomies
I missed this when it happened in December, but it is worth noticing now. California's Insurance Commissioner has decided that health-insurance companies must pay for the removal of the healthy breasts of biological minor girls with gender dysphoria, just as they would if the surgery was required for cancer or a serious injury.
War & Terror
On Biden's new clothes
Reuters relates the news from Secretary of State Antony Blinken: "U.S.'s Blinken: 'The path to diplomacy is open right now' with Iran." I infer that talks with the mullahs are underway in some form. Whether or not that is the case, the Biden administration is embarrassingly eager to make nice with the genocidal madmen running the Iranian regime.
U.S. Navy "Inclusion And Diversity" Report Includes Pledge To "Advocate For And Acknowledge" All "Intersectional Identities"
A new report from the U.S. Navy on inclusion and diversity includes a pledge for members of a new task force to "advocate for and acknowledge all lived experiences and intersectional identities of every Sailor in the Navy."
The U.S. Marine Corps: The Next Submarine Hunters?
The Marine Corps is also experimenting with ways in which it could hunt enemy submarines.
Chinese fighters buzz Taiwan's air zone as it appoints new defence minister
Taiwan's air force scrambled on Friday after eight Chinese fighter aircraft flew into the southwestern part of its air defence zone in another display of stepped-up military activity around the democratic island.
National
This guy thought Tessica Brown's Gorilla Glue story was a hoax, so he created a "Gorilla Glue challenge" and ended up in the ER after gluing a Solo cup to his face
Gorilla Glue was forced to release this information to the public after Tessica Brown used the adhesive as hairspray, and quickly became the laughing stock of the internet. Well, that didn't stop rapper Len Martin. He thought the Tessica Brown Gorilla Glue hairspray story was a hoax, and that she was exaggerating the hold of the popular glue. So what did he do? Well he just went ahead and started the Gorilla Glue Challenge as if, somehow, that was a good idea…
Ad sought "non Asian" applicants for tech job in California. Company blames mixup
A woman checking online job listings in California couldn't believe it when she read one calling for "non Asian" applicants.
Support Growing For 9-11 Style Commission To Investigate January 6 Riot
You have to give the Democrats some credit for being consistent if nothing else. Having failed twice in their attempts to impeach Donald Trump, party leaders are continuing to push for the formation of a commission, similar to the one that investigated the September 11th, 2001 terror attacks, tasked with conducting a sweeping investigation into the January 6th riot on Capitol Hill and the former president's involvement in it. While their motives probably seem obvious to everyone, this looks like a case of needing to be careful what you wish for. Gathering all of this information may prove useful in both prosecuting the offenders and preventing a similar debacle in the future. But it could also further weaken their claims that Donald Trump was the ringleader.
House Dems hire ex-gang member to top campaign post
The House Democrats' campaign arm has hired an ex-gangster-turned-high-profile criminal justice advocate for a top leadership position, The Post has learned.
Big Tech's Unlikely Next Battleground: North Dakota
Last month, a lobbyist approached Kyle Davison, a North Dakota state senator, with an unusual proposal: a law to stop Apple and Google from forcing companies in the state to hand over a share of their app sales.
New skin patch promises comprehensive health monitoring
Scientists have developed a new skin patch that can provide all-in-one health monitoring capabilities
Activists Outline Their Plan to Push Black Lives Matter in Classroom
Corporations, nonprofit institutions, the media, and countless individual Americans have expressed support of the Black Lives Matter movement, funneling millions of dollars into organizations that purport to carry out its cause.
Report recommends NASA accelerate space nuclear propulsion development
NASA needs to pursue "aggressive" development of space nuclear propulsion technologies if the agency wants to use them for human missions to Mars in the next two decades, a report by a National Academies committee concluded.
San Francisco School Board Kept A Person Off Their Parent Advisory Committee Because He's A White Male
The San Francisco School Board has been in the news a lot recently. First it was controversy over the decision to rename 44 schools in the district. Then it was the decision to get rid of selective admissions at their best performing high school on the grounds that meritocracy is racist.
Deceptively Titled 'Equality Act' Would Be Giant Step to Destroying Religious Freedom
It's baaccckkk! That horrendously mislabeled Equality Act from 2019 has re-appeared but this time there are Democratic majorities in both chambers of Congress and a Democrat in the Oval Office.
The Backlash to Biden's Transgender Agenda Is Already Brewing
President Joe Biden promised to be a president "for all Americans," even for those who did not vote for him. Yet in his first few days in office, Biden signed divisive executive orders championing the nebulous concept of gender identity over biological sex. Biden's new orders threaten to upend science and fairness in many segments of American society, including women's sports, women's private spaces, the military, and medicine. Republicans in at least 13 states are fighting back.
Illinois Moves To Permanently End All Cash Bail
The "bail reform" movement in Illinois isn't going away any time soon. If anything, it's only picking up steam. The efforts by Democrats to empty the jails received a big boost recently with the passage of a new bill designed to fully and permanently eliminate cash bail. Named the "Pretrial Fairness Act," the Governor is expected to sign it into law. The new law would remove all cash bonds for suspects awaiting trial. That doesn't mean that nobody would be locked up, as we'll see in a moment, but the jails are certainly going to be considerably emptier when this goes into effect two years from now.
"Culturally responsive" — or indoctrinated?
Of course, teachers need to be culturally responsive, writes Lindsey L. Jensen, a former Illinois "teacher of the year," in Education Post. Tomorrow a legislative committee will vote on the Illinois State Department of Education's proposed Culturally Responsive Teaching and Learning Standards (CRTL). It's controversial, she admits.
Caveat Donor: GOP Election-Contest Funder Files Suit For $2.5 Million Refund
Donate in haste, repent at leisure, but this donation requires a massive amount of repentance. Fred Eshelman shelled out $2.5 million to fund investigations into vote fraud after the November election, and claims he was repeatedly given assurances that True the Vote was on the cusp of proving the kind of massive fraud that would reverse the election results.
Reporters to Parents Frustrated at Ongoing School Closures: Republicans Are Weaponizing You
Americans parents are growing increasingly frustrated that schools across the country remain closed for in-person learning during the COVID-19 pandemic. In many places, public schools in particular appear prepared to maintain virtual-only learning with no end in sight. Here in Virginia, one public-school district proposed to reopen next month for two days a week by hiring monitors to watch students take virtual lessons in a classroom while their teachers remain at home.
Remember Bean Dad? Child Protective Services Was Called to Check on His Daughter
"They were just doing their jobs."
"Undocumented Noncitizen" Is Officially Here
I'm sure people have used that phrase over the years as a parody of where immigration euphemisms were headed, and now, thanks to the Biden administration, it has officially arrived.
Bill Gates's Plan to Destroy Animal Agriculture
The hyper elite intend to seize control of our economy and remake it in an anti-global warming/pandemic-preventing image. Thus, the Davos Crowd is pushing the ""Great Reset" and Anthony Fauci wants to "remake the infrastructures of human existence."
Politico: Democrats Worry Suburbs Could Return To The GOP Fold If Schools Remain Closed
According to this Politico story published today, Democrats and Republicans are in agreement on something. The Biden administration is hoping to hold on to the gains Democrats made in the suburbs during the 2020 election but that's obviously dependent on returning some sense of normal life to these areas before the next election. Meanwhile, Republicans recognize that Democrats are failing to push for progress in at least one significant area that impacts suburban voters, reopening schools.
Rush Limbaugh, conservative talk radio pioneer, dead at 70
Limbaugh's death, following Stage IV lung cancer diagnosis, announced by family
Portland's So 'Woke' That Even the Snow Plows Bow to 'Equity'
I'd love to tell you that Portland, Ore., has a great explanation for why it factors the issue of "equity" into its decisions about which roads to plow during the city's spate of snow and ice storms.
NYC school in uproar over 'Whiteness' literature developed by Northwestern University prof
A New York City principal distributed literature promoting ideas like "White voyeurism."
Judicial Watch Suing on Behalf of HS Coach Allegedly Removed for Objecting to Critical Race Training
"seeks damages against the superintendent, high school principal, and high school athletic director for retaliating against Flynn for exercising his First Amendment rights"
Who's In Control? Harris, Not Biden, Calling Foreign Heads of State
Strange, all of this.
Men Become First Throuple To Have Three Dads Legally Put On Child's Birth Certificate
A throuple have made legal history after a court allowed three dads to be named on their children's birth certificates.
High School Sends "8 White Identities" Outline To Parents
I saw this floating around on Twitter and my first thought was that it must be fake. But then I came across a NY Post story about it and, incredibly, this may be real.
FBI, U.S. attorney in Brooklyn probing Cuomo administration on nursing homes
Investigation is in its early stages; no allegations of wrongdoing have been made
McConnell's Plan To Deal With Trump: Ignore Him
Er … yeah, this should work out well. Ask sixteen other Republicans how it worked out for them in 2015-16, for instance. If we know nothing else, we know Donald Trump has a lot in common with Alex Forrest in Fatal Attraction. He will not be ignored, Mitch.
Bill and Melinda Gates Foundation Behind "Anti-Racist" Math Push
Liberal education collective claims asking students to show work is racist
List of Statues Chicago Looks to Remove Includes the Usual Suspects… and the President of America's First Abolitionist Society
The powers that be in Chicago have determined that the city is far too cluttered with statues, monuments, plaques, and even gravestones. So they formed a commission — the Chicago Monuments Project — that will determine which historical figures are worthy of being honored and which should be consigned to the dustbin of history. There are 41 historical markers on the chopping block which is a very good start to altering the past, but so much still needs to be done.
Stanford prof: "Dungeons & Dragons" is racist
A Stanford University professor argued that Dungeons & Dragons has undertones of racism. He gave Wired and the Los Angeles Times a look into his upcoming "ethnography" of Dungeons & Dragons players.
Megyn Kelly Shares a Horrifying Episode of Critical Race Theory in Schools
On Wednesday, Megyn Kelly appeared on Glenn Beck's show with The Blaze. She shed light on a horrifying story of institutional bias against conservatives at a private Catholic school in the Midwest.
Bad Education
In a Philadelphia elementary school, teachers are putting a premium on radicalism, not reading.
Los Angeles Schools Vote To Cut Police, Divert Funds To "Awareness"
The Los Angeles Unified School District wants all of the people in the Black Lives Matter and "abolish the police" movements to know that they've heard your voices and they are listening. That's why this week the LAUSD voted to slash tens of millions of dollars from the L.A. Schools Police Department and eliminate more than 100 officers from its ranks. Rather than paying for law enforcement, the funds will be diverted to programs to better assist Black students, including the Black Student Achievement Plan. During a virtual school board hearing, the board got an earful from some parents who wanted to know who would be responsible for ensuring the safety of the students in the event of a crisis. Not to worry, parents. They had an answer to that question as well.
Are People Falling in Love With Their Peloton Instructors?
Twitter thirst would suggest yes. But the phenomenon's happening for all the right reasons.
Columbia professors want Biden to appoint a "Secretary of Racial Justice"
Black professor skeptical of the idea
States Fight Back on Transgender Sports
Bills in at least 20 states are pushing back on President Biden's attack on women's sports.
California School Board Caught On Hot Mic: Parents "Want Their Babysitters Back"
Oakley is a town in California about midway between San Francisco and Sacramento. Yesterday members of the Oakley Unified Elementary School District Board of Trustees gathered on a zoom call to prepare for a public meeting. They clearly didn't realize that parents had already logged on to the meeting and could hear what they were saying. Unfortunately for them, one parent decided to record the meeting as it happened and uploaded video of it to YouTube.
Top political donor sentenced to 12 years in prison for illegal campaign contributions
A top political donor on Thursday was sentenced to 12 years in prison after allegedly providing illegal campaign contributions to President Biden and Sen. Lindsay Graham (R-S.C.).
Orange County DA Seeks To Take Child Murder Case Back From LA County And Progressive DA Gascon
LA County DA George Gascon continues to anger the families of crime victims and his own deputy DA's with his insistence on dropping all sentencing enhancements against violent criminals. Now one such case is turning into a fight between LA County and neighboring Orange County.
Report: Andrew Cuomo under federal investigation
The other day, I suggested that Andrew Cuomo and/or members of his staff may have violated up to three federal criminal statutes in connection with a Justice Department request for information about nursing home deaths from the Wuhan coronavirus in New York. Now comes word that the FBI and the U.S. attorney for the Eastern District of New York have opened an investigation into Cuomo's handling of nursing homes and nursing home death data.
Incredible new images shared by Perseverance rover after Mars landing
After safely landing on the surface of Mars Thursday, NASA's Perseverance rover has sent back a never-before-seen view: what it looks like to land on Mars.
Nearly 180 Democrats Support Forming a Slavery Reparations Commission
President Joe Biden has expressed support for establishing a 13-member commission to "study and consider a national apology and proposal for reparations for the institution of slavery," and nearly 180 Democrats are behind the proposal as well.
White, Asian American students face discrimination in college admissions at these major universities, study finds
Research from the Center for Equal opportunity has revealed disparities in the percentage of White and Asian Americans students accepted to colleges and universities.
Justice Department Won't Oppose Arizona Election Reform Before Supreme Court Hears Case
On the cusp of Supreme Court arguments about Arizona's ban on the controversial practice of ballot harvesting, President Joe Biden's Justice Department pulled a surprise maneuver—inaction.
Sen. Manchin opposes Neera Tanden as Biden's budget chief, imperiling nomination
The Democrat's opposition is a significant blow to her prospects of confirmation to head the Office of Management and Budget
Biden's Executive Order on Gender Discrimination Has Muddied Waters on Title IX. Challenges Could Clear That Up.
A month ago on Jan. 20, a newly minted President Joe Biden—who had remarked on Twitter during his presidential campaign, "Let's be clear: Transgender equality is the civil rights issue of our time"—issued a lightning-fast executive order on the subject.
Smith College Whistleblower Jodi Shaw Resigns Over "Racially Hostile Environment" Created By Critical Race Training
Being told that any disagreement or feelings of discomfort somehow upholds 'white supremacy' is not just morally wrong. It is psychologically abusive…. [T]he college is so deeply committed to this toxic ideology that the only way for me to escape the racially hostile climate is to resign."
Woke Teachers Now Trying to Cancel William Shakespeare
"Shakespeare was a tool used to 'civilize' Black and brown people in England's empire"
The Election Anomalies That Weren't
Every time I've seen an eye-popping claim about election fishiness that's supposed to make me think that Biden didn't really win, a small amount of inquiry has debunked it. So it is again today.
Ron DeSantis Enters the Voting-Reform Fight
The epilogue to the 2020 election guaranteed that there will be a lot of political energy in 2021 devoted to reforms to how Americans vote, and how those votes are counted. Unsurprisingly, Republicans and Democrats have dramatically different visions of what needs reforming, as well as where. Democrats are pressing for changes at the federal level to strip states of control of elections, while Republican-run states are looking to make changes at the state level, while reducing the discretion and control of localities. Georgia, at the epicenter of the 2020 battle, is pressing forward now with state-level revisions (such as banning no-excuses absentee voting) following a "Report of the Election Confidence Task Force" by the state Republican party.
Trump-McConnell Feud Dividing Big GOP Donors
The feud that's erupted between Donald Trump and Senator Mitch McConnell has intensified the rift between Trump's base of supporters and the GOP establishment.
U. Kansas Cutting Humanities Department, As Wokeness Destroys Academia From Within
"It also will eliminate degrees in Humanities and Visual Art Education."
"Arrest This Assembly": DoJ Charges Nine Oath Keepers With Conspiracy In Capitol Riot
Just a few weeks after the Capitol riot nearly derailed the election process, the Department of Justice has begun putting together its first serious case of conspiracy. An indictment dropped yesterday charging nine "Oath Keepers" of conspiring to interfere with an official proceeding, among other charges. Prosecutors and the grand jury did not return any explicit charges of sedition, but the indictment itself makes it plain that they will argue that as motive
Short Circuit: A Roundup of Recent Federal Court Decisions
Wine deliveries, secular wedding celebrants, and Italian torture.
White People Aren't Human
How anti-racism adopted the Nation of Islam's racist theology.
A Few Professors Remain Who Resist the Politicization of Higher Education
Demands for "woke" policies are sweeping through American higher education, including science. Staddon won't bend to the pressures. When Duke's president declared last year that the university had to become "antiracist" in order to salve the supposed pain felt by African Americans, Staddon had this rejoinder: "Your reassurance is fine as an expression of empathy. I daresay you feel better, and possibly your African American audience does as well. But feelings differ: Unless the discussion can be moved from feelings to facts, no harmony is possible. Empathy, guilt, and good intentions are a dodgy basis for sweeping resolutions."
Cornell Offers a Racially Segregated Rock Climbing Course, Then Scrubs Its Website to Hide Their Racism
Cornell University is very woke. They're so woke that they offered a rock climbing course for BIPOC students only. BIPOC, for those of you unwoke, stands for black, Indigenous, and people of color — a catchall for everyone oppressed by white people.
WSU hosts BLM activist who tells students police should be defunded, wants GOP forced 'into non-existence'
A BLM activist told a group of students at Washington State University that police funding should be reallocated to housing programs and social work.
Report: Coca-Cola Forcing Employees To Take Online Course To Learn "To Be Less White"
Coke responds to backlash: "Our Better Together global learning curriculum is part of a learning plan to help build an inclusive workplace"
White teachers: Stop "privileging" Western "ways of knowing" when teaching black history
There's nothing quite like white progressive educators who lecture their peers on the "proper" way to teach something.
Economy & Taxes
Universal Basic Income Could Be Coming for Kids
Tax-credit proposals would send almost every parent $250 or more a month
Maryland To Become First State To Tax Online Ads Sold By Facebook And Google
With a pair of votes, Maryland can now claim to be a pioneer: it's the first place in the country that will impose a tax on the sale of online ads.
Authoritarianism Creeps into the Financial Markets
If a business wants to operate under "green" rules (or Marxist rules, or whatever sort), it is free to do so — and suffer the consequences. Investors may choose to put their money into such businesses if they want to take the risk. Or maybe the inventor prefers to put his money into an index fund that has announced its commitment to invest only in firms that have certain operating frameworks, such as minimizing carbon emissions. Again, no problem, as long as the investor knows ahead of time where the index fund will or will not put his money.
Manchin says he'll oppose Tanden nomination
Sen. Joe Manchin has announced his opposition to Joe Biden's choice of Neera Tanden to lead the White House Office of Management and Budget. Manchin cited her personal attacks on lawmakers.
International
Antarctic sponges discovered under the ice shelf perplex scientists
The accidental discovery of strange life forms on a boulder beneath the ice shelves of the Antarctic has confounded scientists.
"House N*****" – Head Of Race Trust And University Advisor Racially Abuses Black Conservative Commentator
Aysha Khanom, an Associate Professional & Academic Advisor at Leeds Beckett University and founder of The Race Trust, has labelled political commentator Calvin Robinson a "house n*****" and labelled him "a mascot of white supremacy".
UN Report: Iran Uses Electric Shocks on Gay Children
U.N. official: Iran subjects children to "electric shocks and the administration of hormones and strong psychoactive medications."
Scotland's New Blasphemy Law
The Scottish government's proposed "Hate Crime and Public Order Bill," first introduced in April 2020, was so overreaching that it managed to inspire the creation of the "Free to Disagree" grassroots campaign, uniting even the Catholic Church and the National Secular Society in opposition. The Scottish National Party (SNP) led government sneaked a maximum seven-year prison sentence for "stirring up hatred"" into a bill repealing a 200-year-old dormant blasphemy law. Such a law would have a chilling effect on free speech and expression, since, as the Scottish Police Federation explained, it would force officers to "police what people think or feel."
"Glaring gap" in addressing anti-Indigenous and anti-Black racism in RCMP's new 'cultural humility' course, experts say
A mandatory online training course called "Cultural Awareness and Humility" that was rolled out last fall for all RCMP members and touted by the commissioner as an example of the force's efforts to modernize misses the mark on many levels, according to experts who have reviewed the program for the Star.
Bankrupted by Socialism, Venezuela Cedes Control of Companies
As nation starves, investors join with public food companies. New managers expected to hand over part of production, profits
UK civil servant sues over black female colleague getting $72K higher salary
A senior civil servant is suing the British government for sex and race discrimination because a black female colleague is paid $72,000 a year more than he, according to reports.
Ford plans for all cars sold in Europe to be electric by 2030
US firm to spend $1bn converting plant in Cologne to become its first electric vehicle facility in Europe
Facebook blocks Australian users and publishers from viewing or sharing news
Company says it has made decision "with a heavy heart" in response to proposed media bargaining code
Germany Defies Biden on Nord Stream 2 Pipeline, Offers Russia "Deeper" Energy Cooperation
"Russia's vessel Fortuna has resumed laying pipes for the Nord Stream 2 gas pipeline in Danish waters, the project consortium said on Saturday."
China Locks Down Blogging, Including Taiwan. Approved Topics Only
So how are things going in China and Taiwan these days? Swimmingly, if you only get your news from social media. To look at the blogs and microblogging sites where people discuss political or military news, everything is coming up roses. Of course, that's because the Chinese Communist Party has further cracked down on any and all forms of online dissent. Under the recently announced rules, nobody is being allowed to comment on any of these matters unless they have a government-approved credential to do so. I doubt you'll need to strain your imagination very much to figure out who will be getting those credentials and what sorts of opinions they will be sharing.
Facebook Bans Australian Users From Reading Or Sharing News
Here's something you don't see every day. One of the world's leading social media companies just cut off news from an entire nation. At first glance it sounds like Facebook run amok but after looking at it I'm not so sure the company doesn't have a point. Here's what's going on. Australia is considering a law aimed at forcing Google and Facebook to pay Australian news sites for stories.
DR Congo's mysterious metal monolith destroyed by mob
A metal structure that mysteriously appeared on a roundabout in the Democratic Republic of Congo has been destroyed over fears about its origins.
Report: Vatican not mentioned in China's new rules on bishop appointments
According to new rules which will reportedly take effect on May 1, China's state-run Catholic Church and bishops' conference will select, approve, and ordain episcopal candidates—with no mention of the Vatican's involvement in the process.
UK Court Essentially Shuts Down Uber, Lyft
Several blue states here in America, including California and New York, have been engaged in a war against Uber, Lyft and the rest of the gig economy for a few years now. Across the pond in the UK, the same thing has been happening, but the government there has been far more effective. Using the same strategy and tactics that California has been trying to apply, the Brits have seemingly put the last nail in Uber's coffin. The U.K. Supreme Court ruled today that drivers must be regarded as employees instead of private contractors and are entitled to all the normal benefits that hourly or salaried employees receive. This decision effectively breaks Uber's business model, so the company will most likely shrink vastly if they don't disappear from the British market entirely.
Canada To Follow Australia's Lead In Charging Facebook For Links
After blocking links to all news content in Australia, Facebook has reportedly "friended" the country again by coming back to the negotiating table, at least according to Prime Minister Scott Morrison. That doesn't mean that Mark Zuckerberg has dropped his objections to Austrailia's pending legislation that would force the social media giant to pay for links to Australian news content, however. Neither side seems to be backing down at this point. Australia may not be in this battle alone, though. We're learning this weekend that Canada is drafting a similar measure and basically daring Facebook to impose a blackout on them as well.
Opinion
Useful Idiots for the Woke Craze
Perhaps it would help Hauser to understand why so "many people are willing to go on record as being firmly opposed to such an endeavor" if it were noted that her description here is inaccurate — and to the point at which it is hard to believe that she can really mean it. To look at what is happening in the United States at present and say, "Woke just means being decent to people who are not like you" is the equivalent of saying, "but Antifa just means anti-fascist" or, "Communism just means making sure people have enough to eat." They don't mean that, and only a useful idiot would propose otherwise.
Political Parties Used to Be Distinct from Cults of Personality
Gallup finds interest in a third-party increasing, particularly among Republicans.
It's a Blacklist, Pure and Simple
Today's cancel culture harkens back to the excesses of the McCarthy era.
A Global Leader in Obsolete Technology
Secretary of Transportation Pete Buttigieg wants to make the United States the "global leader" in high-speed rail. That's like wanting to be the world leader in electric typewriters, rotary telephones, or steam locomotives, all technologies that were once revolutionary but are functionally obsolete today. High-speed trains, in particular, were rendered obsolete in 1958, when Boeing introduced the 707 jetliner, which was twice as fast as the fastest trains today.
Claremont Review of Books: Why Trump lost
We continue our preview of the new (Winter) issue of the Claremont Review of Books with the key essay on the outcome of the election by Andrew Busch: "Why Trump lost." Subhead: "…but almost won."
Why Wasn't He Already Behind Bars?
Say hello to Leonard Ortega, 47, of Seattle, a lifelong criminal who was inexplicably out on the streets earlier this month
Our Backwards Government
As we invest more spiritually in government, it gets worse at its actual jobs.
Mitt Romney Is a Serious Senator in an Unserious Senate
Among the more amusing developments of the new Congress has been Senator Mitt Romney's dogged attempts to do his job. Earlier this month, Romney made a deficit-neutral proposal that would provide Americans with cash allowances for every child they have. Today, Romney announced that he and Senator Tom Cotton would be coming forward with a plan to gradually raise the national minimum wage and then pin it to inflation while mandating employers' use of E-Verify — the federal database of work-eligible Americans — to curb illegal immigration.
The Filibuster's Subtle Effects
The possibility that the Senate might do away with the legislative filibuster is troubling. Some corners of this debate would have you believe that the filibuster is seldom used except to block civil-rights legislation and that its use only accrues to the betterment of the party out of power. Neither is true.
The Partisanship Out of Civics Act: A Proposal
Advocates are attempting to smuggle training in leftist activism into K-12 schooling under the guise of "civics." Backers of what is variously called "action civics," "civic engagement," and "project-based civics," have succeeded in writing politicized "civics" requirements into state law in Illinois and Massachusetts. Now, with help from the Biden administration, this movement is poised to press "action civics" onto every state in the union. The evident goal of the action-civics lobby is to utilize schools to cement the partisan left's hold upon our culture. The Partisanship Out of Civics Act is model state-level legislation designed to help states prevent the importation of political activism and lobbying into K-12 civic education.
Jen Psaki and the Identity Defense
We're less than a month into the Biden administration, and it's already become readily apparent that White House press secretary Jen Psaki is not very good at her job. Her most obvious tic thus far during evasive briefing-room performances is to dodge questions with the help of identity-politics non sequiturs.
Just What Are Those Education "Doctorates" Good For?
The recent flap over calling the First Lady "Doctor Biden" has faded from memory, but it's worth pondering the value of the programs that award doctoral degrees for studying education.
How to save civics from the left
We've written several posts about "action civics," the attempt to smuggle leftist activism into civic education. The left has already succeeded in writing politicized "civics" requirements into state law in Illinois and Massachusetts. Now, as Stanley Kurtz reports, it is poised, with help from the Biden administration, to press "action civics" onto every state in the union. The left's goal is to utilize schools to increase and perpetuate its partisan hold on our culture.
Democrats rely on myth to defend their unwillingness to compromise
Joe Biden and the Democrats plan to go it alone on stimulus legislation in response to the Wuhan coronavirus. Apparently, they will not compromise in order to pick up Republican support.
CRB: The continuing crisis
Michael Anton wrote "The Flight 93 election" on the then upcoming 2016 presidential election under the pseudonym Publius Decius Mus. Published by the Claremont Review of Books on September 5, it proved to be the most consequential essay on the election because Rush Limbaugh took it up and read from it on his September 7 show that year. When Anton returned in 2020 with The Stakes and the American Mind essay "The coming coup?," Rush took it up as well (video at bottom).
How to save civics from the left
We've written several posts about "action civics," the attempt to smuggle leftist activism into civic education. The left has already succeeded in writing politicized "civics" requirements into state law in Illinois and Massachusetts. Now, as Stanley Kurtz reports, it is poised, with help from the Biden administration, to press "action civics" onto every state in the union. The left's goal is to utilize schools to increase and perpetuate its partisan hold on our culture.
Today's SCOTUS Mystery: The Case Of The Missing Trump Tax-Returns Decision
The big lesson from this — an emergency for Cyrus Vance and/or Donald Trump does not equal an emergency for the Supreme Court. Both sides returned to the nine justices in October to argue dispute over the Manhattan DA's subpoenas for Trump's tax records. Vance wants them as part of a broader investigation, while Trump insists that the investigation is politically motivated and the subpoenas issued in "bad faith."
The Continuing Crisis
The election and its aftermath.
The Twelve Flavors of Trumpism: A Guide
What does the future hold for Trump's political movement? First we must determine which forms will prevail.
Do-Gooder in Chief
Eleanor Roosevelt's career was a vindication of every misogynist cliché about women in politics.
The Reckless Smearing of the Reckless Lauren Boebert
I'm not a fan of Colorado representative Lauren Boebert. I don't like her rhetoric or her style. I wouldn't be surprised if she said something completely insane tomorrow. But I'm also not a fan of the slander she's been subjected to by journalists and Democrats.
CRB: The Electoral College by dawn's early light
This morning we conclude our preview of the new (Winter) issue of the Claremont Review of Books. Taking a rounded look at the presidential election and its aftermath, we have featured four essays directed at those with an open mind who seek to understand what happened. The posts featuring the essays earlier this week are here (Charles Kesler, "After January 6th"), here (Andrew Bush, "Why Trump lost"), here (William Voegeli, "You're fired"), and here (Michael Anton, "The continuing crisis").
The Electoral College by Dawn's Early Light
The Electoral College is both a steward and a guardian of our democracy.
The Left's Hollow Victory: Ballot Measure Warnings
In late 2020, the Electoral College met to formally elect Joe Biden and Kamala Harris president and vice president of the United States in the wake of the 2020 elections. But confusion reigned in what should have been a triumphant moment for an ascendant Left fueled by rising demographics, record turnout, and the fallout from the COVID-19 pandemic, which empowered the state to levels previously unseen in America. While the American electorate determined that the Trump administration would end after only four years, its successes led that very same electorate to limit the Left's congressional power, reject aggressive liberal policies at the ballot box, and give Republicans a strong state-level base from which to build for a post-Trump era.
The Disgrace of Smith College
Back in November I made brief mention of the case of Jodi Shaw, a student life coordinator at Smith College, the fancy women's college in Massachusetts that counts among its alumna Nancy Reagan. Shaw, a Smith graduate herself who is a self-described liberal, got in trouble with the Smith College administration when she went public on YouTube with complaints about the blatantly racist so-called "anti-racism" programs and campus atmosphere that have been institutionalized at most colleges in recent months and years (see below).
What Left-Wing Educators Don't Teach During Black History Month
Apart from the bizarre notion that educators should set aside one month to salute the historical achievements of one race apart from and above the historical achievements of other races, Black History Month appears to omit a lot of black history.
Thomas Sowell: Common Sense in a Senseless World
Steve Hayward posted the new documentary on the life of Thomas Sowell here last month, but it blew right by me. In case you missed it then, I have embedded it below. It has racked up nearly 3.5 million views and more than 8,000 comments since Steve posted it last month.
Trump Ready to Go to War With GOP Enemies
We haven't heard much from Donald Trump since he left office one month ago. I'm sure he'd rather we did. But social media bans have done something no debate moderator was ever able to do: shut Donald Trump up.