Another "quick takes" on items where there is too little to say to make a complete article, but is still important enough to comment on.
The focus this time: Everyone is welcome… if they say only what they are allowed to say.
First, a little mood music:
Carrying on…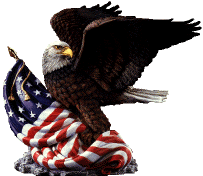 A curriculum so inclusive that the knowledge of what it is is a paragon of exclusivity.
"Multiple requests from The College Fix to Haverford College inquiring into its Department of Biology's recent initiative to create a more equitable and 'inclusive' biology curriculum have been met with complete silence.

"The initiative was adopted by the biology department in reaction to a campus strike that erupted over the Walter Wallace shooting in late October, according to the school's independent paper, The Clerk.

"While the private college's administration eventually capitulated to demands posed by the student strikers, the biology department was reportedly among the first to commit to substantial change."

You can disagree with pronoun usage or calling someone "mister" or "miss"… just as long as you do it alone… in the closet.
"Calling a man a woman 'is to participate in a specific political and social activity'

"One paragraph.

"That's all it took for U.S. District Judge Susan Dlott (right) to tell Nicholas Meriwether he had to violate his conscience in order to placate his students at Shawnee State University.

"In a three-page order last week that mostly recited the background of the professor's First Amendment lawsuit against the taxpayer-funded institution's compelled-speech policy, the jurist conclusorily alleged that 'the manner by which he addressed' a transgender student was not protected speech"

A Catholic school has embraced the faith of wokeness by punishing a student who dared to support Catholic doctrine.
"Melanie Didioti, a graduate student at the Catholic university outside of Philadelphia, recently tweeted criticism of the school's athletic department for its Pride Month tweet on June 22. The tweet said: 'Love is Love. Happy #PrideMonth – We are proud to be an ally of the LGBTQ+ Community.'

"In response, Didioti tweeted: 'Villanova is proud to be an ally of the LGBTQ community and ashamed to be Catholic so I'm ashamed to attend here and that's that.'

"She said that this led to a contentious meeting with her academic advisor in the theology department, Professor Jennifer Jackson".
TTFN.