News of the Week for Jan. 31st, 2021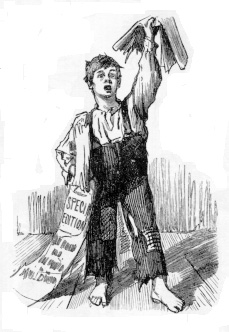 Riots & Revolution
Antifa Rioted In Tacoma Sunday Night, Smashing Windows And Setting Fires In The Street
Saturday night in Tacoma, Washington there was an incident involving a police car and crowd of people. The police car showed up downtown because people were doing donuts in the street.
That Time Ted Wheeler Pepper-Sprayed One Of His Critics In The Eyes
This bizarre tale took place on Sunday, though it's only now beginning to make the rounds in the mainstream media. Portland Mayor Ted Wheeler was out at a local craft brewery having dinner with former Portland mayor Sam Adams. The two were eating and drinking without masks when a pedestrian noticed their activity and took issue with it. When the men finished up and walked outside, the pedestrian verbally accosted them for their actions. After a brief argument, Wheeler pulled out a can of pepper-spray and shot the man in the eyes, temporarily blinding him. Adams recorded the audio of the encounter and subsequently turned it over to the police for an investigation.
Antifa death threats convince conservative journalist Andy Ngo to flee the United States
'For an number of months now there's just been increasing threats of violence against me, promises by Antifa extremists to kill me'
So Dumb It's True: BLM Nominated For Nobel Peace Prize
A Norwegian parliamentarian, Petter Eide, has nominated Black Lives Matter for a Nobel Peace Prize. The far-left politician, a member of the Socialist Left Party, said the nomination was in recognition of the group's impact on raising awareness of racism worldwide. Marxists of the world, unite!
Corona Virus
This Guy Got Two Million In COVID Relief Funds. How?
Here's an unpleasant little story for you, just in case you were looking for something else to be annoyed at the government about. As you're no doubt aware, when the original COVID relief bill was passed, literally tens of billions of dollars was appropriated (probably from the money tree that grows in the Rose Garden) to deliver help to small businesses around the country.This assistance came in the form of grants and forgivable loans, depending on which program you applied to. The money was flowing out in a fast and furious fashion as the government rushed to make sure nobody could accuse them of not responding to the crisis.
China pushes conspiracy theories on COVID origin, vaccines
Chinese state media have stoked concerns about Pfizer's COVID-19 vaccine, despite rigorous trials indicating it is safe. A government spokesperson has raised the unsubstantiated theory that the coronavirus could have emerged from a U.S. military lab, giving it more credence in China.
Biden's CDC Director Doesn't Know How to Count
On the menu today: The new director of the CDC says she doesn't know how many doses of the vaccine the country has, and the finger-pointing about the slow rollout of the vaccine intensifies; the National Guard will stay on patrol on Capitol Hill until mid-March; and contemplating villains from real life and fiction.
Covid: WHO team investigating virus origins denied entry to China
A World Health Organization (WHO) team due to investigate the origins of Covid-19 in the city of Wuhan has been denied entry to China.
The Problem with Bill and Melinda Gates' Proposed Virus "Global Alert System"
Bill and Melinda Gates write their annual letter to . . . well, the world, really, and make a sensible recommendation that has one glaring problem that they don't address.
Most nursing homes say they won't be able to stay open another year due to pandemic costs
Increased staffing, personal protective equipment and testing contributed to the mounting financial crisis that could jeopardize the care of thousands of older Americans, many of whom are women.
Biden forbids linking COVID-19 with China
The president called for an end to the use of names such as "Chinese virus" or "Wuhan virus" because, in his opinion, they stimulate racism in the United States.
South African Covid variant can evade antibodies to reinfect, tests show
The United States this week joined countries in slamming their doors on travellers from South Africa, which has itself closed its land borders and tightened lockdown regulations.
Dodger Stadium mass COVID-19 vaccination site temporarily shuts down after protesters block entrance
One of the largest vaccination sites in the country temporarily shut down Saturday because dozens of protesters blocked the entrance, stalling hundreds of motorists who had been waiting in line for hours, the Los Angeles Times reported.
Gun Rights
Maryland's Lone GOP Congressman Investigated For Trying To Carry On House Floor
Maryland is a famously blue state, but they aren't entirely bereft of Republicans. The state's First District is represented by Republican Andy Harris. Unfortunately, Harris now finds himself under investigation by the Capitol Hill Police after a reported incident where he allegedly attempted to bring a gun into the House chambers last week. Unfortunately, the details of the allegation are a bit fuzzy, based largely on the claims of one reporter from HuffPo. And even then, the reporter only goes so far as to say he "believes" the item that set off the metal detectors was a gun.
Sheila Jackson-Lee Will Decide if You're Sane Enough to Buy a Gun
Insanity Wrap needs to know: Would a law empowering the federal government to determine who is sane be the craziest thing ever? Answer: Yes. Next question?
Hide the Decline
Environment &
"Green Energy"
Keystone XL Pipeline Workers Speak Out About Lost Jobs Following Biden Cancellation of Project
"This is not a time to be making political statements. We need to be finding ways to put more Americans back to work, not the other way around"
Union Foreman to Biden: Take This Pink Slip and Shove It
President Biden says he wants to put Americans back to work. But one of his first moves was to throw 11,000 mostly union workers out of their jobs building the Keystone XL Pipeline.
Schumer calls for Biden to declare climate emergency
Senate Majority Leader Charles Schumer (D-N.Y.) said on Monday night that President Biden should consider declaring an emergency when it comes to the climate.
John Kerry: Energy Workers Fired Due To Biden Should Learn To Make Solar Panels
"The same people can do those jobs, but the choice of doing the solar power one now is a better choice."
Kerry To Oil And Gas Workers: Let Them Make Solar Panels!
This prompts a tough question: Is "make solar panels" the new "learn to code," or the new "let them eat cake"? The correct answer is … yes. When confronted with the obvious job-killing outcomes in the American energy sector of Joe Biden's new energy and climate-change policies, new "climate czar" John Kerry intoned that those workers will have to make "better choices" in the future.
Climate Negotiations with Beijing Won't Come without Significant Concessions
Biden administration officials have pledged to seek cooperation with the Chinese Communist Party on questions of combating climate change, and they've promised that their negotiations would not force the United States to compromise in other areas, such as territorial disputes and human rights. The Chinese government says otherwise.
When (if ever) will wind turbines become carbon-neutral?
THE public were told that wind turbines would "save the planet", or at least the UK's minuscule 1.13 per cent proportion of it. What they were not told was that huge emissions would be created by the manufacture, shipping, haulage, site preparation and erection of wind turbines.
Who Will Tell the Greens There Is No Battery Fairy?
For the longest while I have been asking, "Where do environmentalists and Democrats think all these batteries for our oil-free transportation fleet are going to come from?" It seems they think there is a Battery Fairy out there somewhere who will magically supply the ginormous battery capacity, and additional supply of electricity to charge them, in order to deliver us to our blessed fossil-fuel-free future.
Obamacare
Government in Healthcare
Now Hawaii Wants Non–Physician-Assisted Suicide
Always remember that the first iteration of assisted-suicide legalization is not the last iteration. Over time — and once people get used to doctors prescribing for suicide or giving lethal jabs — the laws are loosened to make more people eligible to die, or to expand the cadre of medical professionals entitled to end patient's lives.
War & Terror
How America Crushed Saddam Hussein in the First Gulf War
United Nations forces were able to quickly take out the Iraqi military in just 100 hours.
Coming soon, another bad deal
The Biden administration is determined to reenter the nuclear deal with Iran (Joint Comprehensive Plan of Action or JCPOA) in some form. See, for example, the Jerusalem Post/Reuters story "US already in Iran deal talks, officials met in New York – report." It's a critical component of the great undoing in which Biden and his cast of retreads are engaged to set us back to where we were when Barack Obama left office and as it wrenches us ever further to the dystopian left.
Chinese Nuclear-Capable Bombers, Fighter Jets Stage "Large Incursion" Into Taiwan Airspace
Hong Kong daily: "China's military 'prepares for war' with joint operations, cross-training."
Woman sentenced in scheme to offer information to Russia
A West Virginia woman who once served in the Air Force was sentenced to more than 11 years in federal prison Monday for planning to offer top-secret information from the National Security Agency to the Russian government.
Biden Puts Anti-Israel BDS Activist in Charge of NSC Intel
From calling for the destruction of Israel to the National Security Council.
FBI Investigating Explosion at Church on SPLC 'Hate Map'
In the wee hours of Saturday morning, an unknown assailant planted a bomb at First Works Baptist Church in El Monte, Calif., a suburb of Los Angeles. The explosion shattered the church's windows and led the pastor to hold services elsewhere. The explosion followed weeks of protests against the church over the pastor's extreme anti-LGBT rhetoric. The Southern Poverty Law Center (SPLC) had accused the church of being a "hate group," placing it on a "hate map" with the Ku Klux Klan.
Capitol Hill Riot: DOJ Arrest Reports Focus On Facebook, YouTube, Twitter, Barely Mention Parler
While the media and Democrats demonize Parler, and it was deplatformed by Google, Apple, and Amazon, it's clear that leftist social media giants were a hub for alleged criminal behavior
Drone Swarms Are Getting Too Fast For Humans To Fight, U.S. General Warns
General John Murray, head of Army Futures Command, told a webinar audience at the Center for Strategic & International Studies that humans may not be able to fight swarms of enemy drones, and that the rules governing human control over artificial intelligence might need to be relaxed.
China Warns Taiwan: "Independence Means War"
I'm sure the Biden administration was hoping to focus on domestic priorities for the next several months but that may not be possible. China seems determined to have some sort of showdown with the U.S. over Taiwan. Last weekend China sent military jets and bombers into the airspace around Taiwan and the U.S. responded by sending the USS Theodore Roosevelt through the South China Sea.
DOJ Investigating SpaceX's Hiring Practices After Non-U.S. Citizen Alleges Discrimination
The federal government has launched a probe into SpaceX after a man who is not a lawful permanent resident of the United States complained when he was passed over for a job with the California rocket maker.
National
According to this professor, 'Science, statistics, and technology are all inherently racist'
University of Rhode Island Professor Erik Loomis said in a tweet that science, statistics and technology are inherently racist "because they are developed by racists living in a racist society."
What A Coinky-Dink: Newsom To Lift Outdoor Eating Ban — Just As Recall Effort On Brink Of Success
The outdoor eating ban could soon be history — perhaps just a little sooner than Gavin Newsom's political career. ABC's San Francisco affiliate reported last night that Newsom will lift the statewide stay-at-home order that has done little to curb the transmission of COVID-19. It has, however, reminded everyone what a bad choice they made for governor
Dominion Files $1.3 Billion Defamation Suit Against Giuliani
He's gonna need a lot of $20,000-a-day clients to pay this one off. Dominion Voting Systems filed another $1.3 billion defamation lawsuit, this time against Rudy Giuliani, citing dozens of statements made by Giuliani in a variety of venues. Giuliani follows Sidney Powell as targets of Dominion's legal actions, but they're not going to be alone for long
Dick Durbin's Disturbing Filibuster Talk
The major fight within the U.S. Senate isn't on the upcoming impeachment trial of former president Donald Trump but the future of the filibuster. Democratic Illinois Senator Dick Durbin told NBC's Meet the Press he didn't believe any power-sharing agreement was possible without changes to filibuster rules.
Newly Announced Star Wars: The High Republic Host Krystina Arielle Calls All White People Racist
Krystina Arielle, who recently announced she will be the host of the newly announced Star Wars: The High Republic show, appears to take issues with white women and white people in general.
People are getting Bernie Sanders' mittens meme tattooed
The internet felt the Bern of this meme, and now, so are folks' follicles.
Sen. Rob Portman To Throw In The Towel In 2022, Citing "Partisan Gridlock"
Sen. Rob Portman (R-OH) announced Monday that he will not seek a third U.S. Senate term in 2022, and attributed his decision in part to the inability of Washington, D.C., to rise about its partisanship to accomplish meaningful legislation.
Lefty journalist smears Tom Cotton
Roger Sollenberger, a staff writer for Salon, has accused Sen. Tom Cotton of lying about his military service.
California prof: Heterosexuality is "tragic"
A University of California-Riverside professor spoke out against heterosexuality, calling it a "tragedy."
Reports: Chief Justice John Roberts Will Not Preside At Upcoming Trump Senate Trial
Democrats have twisted themselves into logical and constitutional knots, simultaneously claiming the FORMER President can be tried as if he's the current President, but holding a trial without the Chief Justice presiding, who under the Constitution must preside at the trial of the President.
Catholic university says it will eventually redisplay Junípero Serra statue
University won't give a specific timeline
Charter school uses "racism as a business model" with help from CARES Act, lawsuit claims
Former administrator says it "manipulated" enrollment, "presumably to secure funding"
Roberts Bails Out Of Impeachment Trial, Leaving Dem Sen. Pat Leahy To Preside Instead
What a gift to Republicans this is, from a guy not known for such things.
Here We Go: New Horowitz Probe Launched Over Allegations Justice Officials Tried To Overturn Election
Michael Horowitz giveth … but will Michael Horowitz taketh away? The Department of Justice's inspector general became a popular figure on the Right for uncovering the FBI's misconduct with the Steele dossier and their surveillance of Carter Page. Now, however, Horowitz has a new target — and potentially multiple targets, if the New York Times report from last week is accurate
Oof: Rob Portman To Retire In 2022, Forcing GOP To Defend Another Senate Seat
The good news is that Ohio is now a solidly red state, choosing Trump by an even wider margin last November than Texas did. That makes the GOP a strong favorite to hold this seat in a midterm with a Democrat in the White House.
SCOTUS Tosses Emoluments Clause Lawsuits Against Trump
That sound you hear is the wail of thousands of legal geeks lamenting Donald Trump's election loss … at least in this context. Now that Trump has departed the presidency, any lawsuits relating to his businesses and their profits are moot, the Supreme Court decided this morning. They threw out all of the remaining actions based on the Emoluments Clause, not just on their docket but throughout the federal judiciary
Geologist Finds Rare Formation Inside Rock That Looks Exactly Like Cookie Monster on Sesame Street
When geologists go on research trips, they're normally looking to observe specific rocks, minerals, and fossils. What this Californian scientist wasn't expecting was to open up a volcanic rock in Brazil—only to find an uncanny resemblance of the Cookie Monster.
Nick Sandmann Fires Lin Wood But His Cases Against Media Outlets Will Go Forward
On January 1st, Nick Sandmann expressed some surprise and concern at some of the extreme things his attorney Lin Wood was saying. If you've forgotten, Wood was one of the people suggesting VP Pence needed to be arrested and then executed for treason. Sandmann's reaction was "I'm sorry but what the hell."
Making America California
The Biden administration seems determined to run the country on the ruinous model of the Golden State.
A Filibuster Calculation
Let's say you're a middle-of-the-road senator. Maybe you're from a purple state, maybe you're moderate in your views, maybe both. Your party has a small majority. Sometimes a piece of legislation that is very important to the most revved-up portion of your party is one that you dislike, or that doesn't play well in your state. How to handle the political problem?
Biden goes woke
BIDEN: "I'm rescinding the previous administration's harmful ban on diversity and sensitivity training and abolish the offensive, counterfactual 1776 commission. Unity and healing must begin with understanding and truth, not ignorance and lies."
BIDEN: "I'm rescinding the previous administration's harmful ban on diversity and sensitivity training and abolish the offensive, counterfactual 1776 commission. Unity and healing must begin with understanding and truth, not ignorance and lies." pic.twitter.com/75Ul3tLWqu

— Daily Caller (@DailyCaller) January 26, 2021
McConnell Warns Dems: I Will Go Scorched Earth On Your Asses If You Nuke The Filibuster
The funniest thing on social media over the past 48 hours has been liberals complaining that McConnell may love the filibuster now but if he were back in charge of the Senate he'd nuke it ruthlessly to clear a path for Republican policies.
"Inspired Choice": Biden Appoints Sociologist Alondra Nelson to Top Science Post
Scientists praise US president's selection of the bioethics and social inequality specialist to help lead the Office of Science and Technology Policy
Virginia Rule Allowing Late Ballots Missing Postmark Was Illegal, Court Rules
The Virginia Board of Elections rule allowing officials to count ballots that arrived without a postmark up to three days after the election was illegal, a state judge ruled.
Disagreeing With Biden's Transgender Policy Is 'Incitement' Now?! Facebook Says So…
On Tuesday, Facebook suspended Robert A.J. Gagnon, a prominent Christian scholar on the topic of Bible sexuality, for 7 days. His crime? Speaking out against transgender ideology and President Joe Biden's new transgender military policy. Facebook claimed that Gagnon's criticism of this government-imposed ideology violated the platform's "Community Standards on violence and incitement."
San Francisco School Board: No More Honoring People With "Offensive Histories," Like … Abraham Lincoln And Paul Revere?
It sounds trite to say that some news item sounds like it came from a satirical publication, but how else does one explain jettisoning Abraham Lincoln for lack of wokeness? Two words: "San Francisco." The city's school board ordered the removal of names from schools that honored historical figures with "offensive histories," which includes the Great Emancipator who ended slavery in the US.
Harry Reid: Come On, Manchin Will Cave On Filibuster "Before Too Long"
If Be careful what you wish for was a public-service appeal, Harry Reid would be its poster child. At the very end of a Bloomberg think piece on how Joe Manchin has established himself as the fulcrum of the Senate, the man who touched off the nuclear option in 2013 only to watch it fry his own party from 2017-21 thinks Manchin will eventually ride another nuke, Slim Pickens style, to another certain destruction.
The Campaign to Stamp Out Academic Heresy
The Left grows increasingly intolerant of any messages that might impede its quest for complete social and economic control, and increasingly bold in its efforts at silencing voices it dislikes. Whether an argument might be true doesn't matter any longer. If it is "inconvenient" it's likely to be squelched.
Newsweek Edits 2015 Story on Army Rangers to Conform to New Attack on Tom Cotton
Over the weekend, Newsweek changed a 2015 article on two women widely hailed as America's first female Army Rangers in order to conform to a new article at Salon that falsely claims Tom Cotton "repeatedly falsif[ied]" his military record by saying he was an Army Ranger.
Two Bullets and an Empty Tank: San Antonio Suspect Livestreams VIDEO as He Runs From Police Until it Ends in a Shootout
On Tuesday, what began as a fairly routine police stop ended in shots fired, a lengthy chase, and a shootout near schools — all livestreamed to the suspect's personal Facebook page. That suspect, identified on his Facebook page as Felix Santos of San Antonio, Texas, is clearly seen waving a revolver out of his car window as he shouts at police to "back off" during the pursuit on a major highway and through residential areas. He livestreamed it all, including the reason he chose to turn the stop into a dangerous armed pursuit that may have ended his life.
Biden Reverses Trump Order Banning Racially-Divisive Critical Race Training In Federal Government
Biden falsely equates racist CRT indoctrination to "diversity and sensitivity training"
Amazon Opposes Mail-in Ballots for Upcoming Alabama Unionization Vote
"We believe that the best approach to a valid, fair and successful election is one that is conducted manually, in-person"
Winner of Food Network show charged with child abuse murder of white 3-year-old foster child. She criticized 'white privilege' on social media.
She was the winner of the 'Worst Cooks in America' show
They Don't Embarrass Easy
The sinister role that teachers' unions play in our society has come clearly into focus, as our children's lives have been devastated by needless school closures across the country. These closures–still in effect in most places, despite all scientific evidence that they are both unnecessary and harmful–largely reflect the power of the teachers' unions. They evidently want to get paid, without ever entering a classroom again.
Pitt retaliated against medical professor for warning its race preferences were illegal: lawsuit
Department chair said his views "threaten to undermine recruitment and retention"
UCLA faculty collective demands campus policing be defunded, abolished
An effort underway at UCLA led by a faculty coalition is calling for administrators to defund and abolish police activity on campus.
Romney: Don't Talk To Me About Impeachment Being Divisive If You Won't Say That Biden Was Fairly Elected
He didn't direct this at any Republican in particular but it's prettttty clear whom he had in mind.
Court Packing, Here We Come: Biden Launches Commission On "Supreme Court Reform"
And we all know what "reform" means in this context. Joe Biden has quietly launched a commission on "reforming" the Supreme Court, potentially dropping a partisan bomb onto Congress at the same time he's pleading for "unity and healing." Politico reports that it will supposedly be bipartisan, but there's only party demanding changes to the top court's structure
Which Teachings of Critical Race Theory Does the Biden Administration Endorse?
"I rescinded the previous administration's harmful ban on diversity and sensitivity training," President Biden said yesterday. In fact, the Trump administration's EO-13950, which applied to federal agencies and contractors, did not ban diversity training.
Biden Appointee: State Department Didn't Follow Procedure for Uyghur Genocide Determination
The Biden administration is currently reviewing the Trump administration's determination that the Chinese Communist Party's actions in Xinjiang constitute a genocide, Linda Thomas-Greenfield, the U.N. ambassador-designate, revealed Monday morning. The review is being conducted because the State Department did not follow the proper procedures for the determination, she said.
Kevin McCarthy: Greene's comments about executing Pelosi, other Dems are "deeply disturbing"
A follow-up to yesterday's post about her extensive crankery before joining Congress, which she's attempted to pawn off onto certain unnamed social-media managers who were supposedly in charge of her accounts at the time.
How the left uses civics classes to promote "progressive" ideas and activism
In the post immediately below this one, John describes how, in Minnesota, the left is substituting indoctrination for learning. His focus is on plans to teach a virulently anti-American version of our nation's history — one that, in John's words, "drops almost everything normally regarded as history–the Revolutionary War, the Civil War, World War I, World War II, the Holocaust, and any reference to minor figures like George Washington–in favor of political indoctrination" on the evils of whiteness, Christianity, and capitalism.
How the Left Is Destroying Public Education
Across the country, leftists in charge of public education are substituting indoctrination for learning. Facts and objective standards are out, liberal shibboleths are the order of the day. My state, Minnesota, exemplifies the trend. Under state law, the Department of Education promulgates standards and benchmarks for K-12 schools in a variety of disciplines. These standards are periodically revised, and this year the Social Studies standards are being rewritten. Under Minnesota's hard-left governor, Tim Walz, the committee doing the revision consists almost entirely of left-wingers.
Prof: Racism has become a 'culture of the people' in US, 'it's everywhere'
A professor at Dominican University said that racism is "a culture of the people" in America.
Biden Appoints Susan Rice To Drive Racial Politics Deep Into Federal Bureaucracy
White House to Advance "Racial Justice and Equity" — "We have support of every White House office and every agency in this work"
Too Fun To Check: AZ GOP Chair Contender Demands Audit Of Ward's Win
From today's Someone Left the Irony On Department and the Arizona Republic, Sergio Arellano isn't saying he won the Arizona GOP's chair election. He's just asking questions. Declared winner Kelli Ward can understand that, right?
Senate Dems Wonder: Say, Where Is John Roberts In This Impeachment Trial, Anyway?
Nowhere, that's where — and now members of both parties want to know why. We have already heard Senate Republicans such as Rand Paul and John Cornyn point to the refusal of Chief Justice John Roberts as a signal that he thinks the process is unconstitutional. Now Democrats in the upper chamber have begun asking why Roberts won't preside over the trial, the New York Post noted last night
Matt Gaetz: "Patriots" Should Gather At The Wyoming Capitol Tomorrow To Protest Liz Cheney
Another caucus headache developing for McCarthy while he's busy with the Marjorie Taylor Greene fiasco. A New York Times reporter claims that this text message being beamed out to Gaetz fans has gotten some attention among the House GOP tonight
The New York Times Agrees with Joe Biden That Joe Biden Is Acting like a Dictator
The New York Times today gently chided Joe Biden for his unprecedented early unilateral governance, which is a clue to how extraordinary it is. In one week, Biden has signed more consequential executive actions than most presidents do in their entire terms. This "is no way to make law," the Times notes. "A polarized, narrowly divided Congress may offer Mr. Biden little choice but to employ executive actions or see his entire agenda held hostage. These directives, however, are a flawed substitute for legislation."
"Unity" Is Like Pornography, Says Dem Senator Who Watched "Deep Throat" with His Mom
'I'll know it when I see it,' John Hickenlooper said
Kraft Launches Pink Mac and Cheese for Valentine's Day That Tastes Like … Candy?
This magenta mac does not get us in the mood for canoodling
Claudia Tenney Picked Up A 93 Vote Advantage In NY-22'S Ongoing Vote Counting
It has been a while since we checked in on New York's 22nd congressional district. The latest development is that Republican Claudia Tenney is claiming she is up nearly 100 votes as counting of disputed ballots continues in Oneida County
Affirmatively Furthering Government Control
The Biden administration announced yesterday that it will "examine the effect" of the Trump administration's repeal of the Affirmatively Furthering Fair Housing (AFFH) rule. Stanley Kurtz has tirelessly chronicled the efforts to implement and repeal AFFH and its consequences for American communities. I have also weighed in on AFFH from time to time, including testimony before the House Committee on Financial Services. Among many other things, the rule is a breathtaking expansion of racial bean-counting and usurpation of local self-governance. Just one of my concerns about the rule is outlined here.
Biden Signs Executive Order Allowing the U.S. to Fund Global Abortions
President Biden signed an executive order Thursday afternoon reversing the Mexico City policy, permitting U.S. aid money once again to fund groups that provide or promote abortion around the globe.
Look Who's Thinking of Trying Again in Texas . . .
After a rough stretch for the Republican Party, finally a lucky break: Beto O'Rourke says he's thinking of running for governor.
University Press of Florida rebuffs calls to deplatform archaeology book
The publisher of an archaeology book decried by some academics as "racist" has committed to continue publishing the book, despite calls for the text to be discontinued.
IU refers to known terrorist as 'social activist'
The Indiana University Department of Information and Library Science added the autobiography of known terrorist Assata Shakur to their Winter Reading List.
Biden may be stuck with the cronies and allies Trump appointed to government boards
Biden's team is looking into whether it can replace dozens of Trump's last-minute appointments to boards and commissions. It won't be easy.
Elite private school hosts racially segregated "dialogue sessions" with parents, teachers
"Minority communities don't ask for this kind of segregation"
The Biden Backlash Is Already Brewing
Joe Biden has been president for 8 days, and his extreme policies are already inspiring serious backlash. Uncle Joe from Scranton has signed dozens of executive orders on everything from supposedly saving the climate to destroying girls' sports to paying for abortions overseas, and he's just getting started. But this radical shift in America's policy is not going unanswered.
Can You Be Fired For Being Conservative?
In another sign of the times, an employee of a New York literary agency has been fired for having accounts on Parler and Gab.
Lefty National Youth Poet Laureate to recite at Super Bowl
Amanda Gorman is our National Youth Poet Laureate. Lucky us.
The San Francisco School District's renaming debacle has been a historic travesty
SF's decision to rename 44 schools: Botched process. Botched outcome. Botched priorities.
Conservatives warn culture, political wars will worsen
The verdict is clear: The vast majority of Republicans will stand firm with former President Trump. The next phase is clear, too: Republicans are rallying around a common grievance that big government, big media and big business are trying to shut them up, shut them out and shut them down.
Pro-Trump lawyer Lin Wood asked by licensing body to undergo mental health evaluation
An attorney licensing body on Friday said it has asked L. Lin Wood, a lawyer who played a key role in Donald Trump's attempts to overturn his election defeat, to undergo a mental health evaluation.
'Unacceptable': Drake president addresses prof calling for Republicans to 'suffer'
A Drake University associate professor proclaimed her "hatred" for republicans on social media, claiming they "need to suffer."
Parents Object to Anti-Racist Curriculum "in Every Class" at Exclusive Dalton School
"Every class this year has had an obsessive focus on race and identity"
#NY22: Republican Challenger Now Leads by 122 Votes Over Dem Incumbent
It looks like Tenney will win the seat. Hopefully, this will all end next Tuesday.
The Purge Deepens, Literary Agent Fired Merely For Having Parler and Gab Accounts
The purge is getting more personal and destructive with time. This is not going to end well.
Controversial statue of Gandhi ripped down, vandalized in Davis' Central Park
A statue of Mahatma Gandhi that has generated controversy in Davis' Sikh community for several years was ripped from its base in Davis' Central Park early this week.
San Francisco's School Board Made A Few Mistakes When Renaming Schools
I first wrote about this last October when it became clear the San Francisco school board was going to change the names of dozens of schools on the grounds that the people they were named after were insufficiently woke. Wednesday of this week the final decision was made and 44 schools were told to start looking for new names. Some of the names removed included Abraham Lincoln, George Washington, Thomas Jefferson and Paul Revere.
Will Nevada Senator Jacky Rosen Flip-Flop on the Filibuster?
In 2019, Senator Jacky Rosen of Nevada said she supported keeping the Senate's 60-vote threshold for most legislation. "I think we should keep the filibuster. It's one of the few things that we have left in order to let all of the voices be heard here in the Senate," Rosen told National Review. "What you might think today would be in your favor, might not be in your favor tomorrow,"" she told the Huffington Post. But it's not clear whether Rosen, a moderate who was the only Democrat to unseat a Senate Republican in 2018, still supports the filibuster. In the Capitol earlier this week, I asked Rosen twice if she still backs the filibuster, but she wouldn't reply. Two moderate Senate Democrats, Joe Manchin of West Virginia and Kyrsten Sinema of Arizona, reaffirmed their support for the filibuster this week.
Why Is Matt Gaetz Campaigning against Liz Cheney in Wyoming?
What is Matt Gaetz doing?
Marjorie Taylor Greene's QAnon Rant: "I Definitely Would Believe" the Rothschilds Are Funding "Global Evil"
Georgia congresswoman Marjorie Taylor Greene is drawing scrutiny for a 2018 post on Facebook in which she suggested that laser beams from outer space may have started California wildfires and that the vice chairman of "Rothschild Inc" may have been involved in order to profit from the disaster.
Penn dental school creates "LGBTQ+ Fund" to identify bias in dentistry
Will help future dentists understand the "root of homophobia"
Short Circuit: A Roundup of Recent Federal Court Decisions
Hurricane preparedness, getting rid of a body, and illegal sideshows.
I've Been 'Canceled' Because of My PJ Media Articles
An open letter published by the McGill Student Society cited my publications in PJ Media and demanded that McGill University cancel me. More specifically, the society demanded that my status as Emeritus Professor of Anthropology be revoked. This letter was signed by the McGill Student society, anthropology undergraduate and graduate societies, four student Middle Eastern and Islamic groups, and a black student group.
How Two Very Different Presidencies Found Common Ground on the Music Monopolies
They say music is the soundtrack of our lives. It's also big business with livelihoods depending on it. Just days before leaving office, the Trump Department of Justice did exactly what the Obama DOJ did in its final year on the job. It stood up for performers, music consumers, and small businesses by rejecting a lobbying push to weaken the 80-year-old antitrust restraints that ensure fair-market pricing and the accessibility of music in the industry.
Court-Packing First Step – Joe Biden Forming Commission to Study Supreme Court Reform
"Its specific mandate is still being decided."
CRT Is Sacrosanct and May Not Be Questioned
Critical Race Theory is a poisonous, racist, anti-American set of doctrines, but we are all supposed to pretend we don't understand that. Criticism of CRT is forbidden, or will be if the Left gets its way.
How much protection does Section 230 really provide Big Tech?
Big Tech companies, including Google and Twitter, are pulling the plug on disfavored posts, websites, and even people. They rely on section 230 of the 1996 Communications Decency Act to justify censorship.
Trump's impeachment defense team leaves less than two weeks before trial
Former President Donald Trump's five impeachment defense attorneys have left a little more than a week before his trial is set to begin, according to people familiar with the case, amid a disagreement over his legal strategy.
Biden pick to head DOJ Civil Rights Division wrote Blacks had 'superior physical and mental abilities'
Kristen Clarke wrote the phrase in 1994 to Harvard newspaper while undergraduate.
Economy & Taxes
Biden Spells Trouble for Housing
On Day 1 of his administration, President Joe Biden took a quantum leap toward reversing his predecessor's efforts to reduce the role of government in the business of private enterprise. In doing so he put the expansion of the nation's housing supply squarely in Washington, DC's political gun sights.
Students Are Taking on Loads of Debt. So Are Their Parents
People talk about the growing level of student college debt, but that isn't the whole problem. Parents are also borrowing more and more to finance college through Parent PLUS Loans.
Biden Spells Trouble for Housing
On Day 1 of his administration, President Joe Biden took a quantum leap toward reversing his predecessor's efforts to reduce the role of government in the business of private enterprise. In doing so he put the expansion of the nation's housing supply squarely in Washington, DC's political gun sights.
California paid $11 billion in bogus jobless claims last year, investigating possible fraud involving $20 billion more
California paid $11 billion in bogus jobless claims last year, investigating possible fraud involving $20 billion more.
California measure aims to pay off 80% of most unpaid rent
California Gov. Gavin Newsom and the state's top two legislative leaders pledged Monday to pay off 80% of most people's unpaid rent that has piled up during the coronavirus pandemic — but only if landlords agree to forgive the other 20%.
COVID-19 relief/stimulus: It's beginning to look a lot like Reconciliation-mas
And that might create more problems than it solves for Joe Biden and the Democrats. Republicans continue to balk at Biden's proposed $1.9 trillion relief/stimulus bill dealing with COVID-19 and economic issues, in large part because it's only been a month since Congress authorized an additional $900 billion-plus in relief and stimulus spending. While some Senate Republicans have expressed interest in certain pieces of the Biden proposal, the entire caucus remains opposed to passing it in total.
The Biden Jobs Purge
No, no, the Biden administration does not represent some sort of return to Bolshevism (nothing like), but something about its willingness to insist on 'short-term' sacrifice in pursuit of a radiant green future unmoored to any kind of reality is faintly reminiscent of the ruthlessness of an earlier generation of millenarians — red rather than green — a century ago.
Today's blacklisted American: Literary agent fired for having Parler & Gab accounts
They're coming for you next: A New York city literary agent was fired by her agency for merely having accounts at both Parler and Gab, based on a single complaint on Twitter.
Bad News: The All-Organic QAnon Wonder Shaman Wants To Come Back To Congress — As An Impeachment Witness
Talk about an optics conundrum. Will Democrats take Jacob Chansley up on his offer to testify at Donald Trump's impeachment trial to prove the president explicitly incited his QAnon followers into an insurrection? Or will the optics of inviting the most visible sackers of the Capitol back to the well of the Senate make too much of a mockery of the entire proceedings?
University of Dallas Refuses to Bow to Transgender Ideology
The American Conservative's Rod Dreher reports on a recent episode at the University of Dallas concerning the now-common conflict between transgender ideology and academic freedom. Unusually for a story of this genre, there was a satisfactory resolution.
Progressives push controversial proposal on budget reconciliation
Progressive Democrats are pushing a plan to ignore the Senate parliamentarian if she rules policies such as raising the minimum wage can't be included in a budget reconciliation package.
International
Can Chaucer survive the woke purge?
Leicester University plans to swap The Canterbury Tales for modules on race and diversity.
U.K. Cop Charged for Sharing a Meme
Roughly once a week, I am paralyzed by an all-encompassing wish to move to the U.S. Friends, colleagues, and other assorted Britons often react with repulsion when I detail this desire. "How could you!" — they cry — while listing off readymade soundbites on the epidemic of gun violence, the "latest coup attempt," and the battalions of mobilized Boomers ready to blow themselves up over conspiracy theories they read on Facebook.
Navalny: No, I'm Not Committing Suicide
When we last checked in on Russian dissident Alexei Navalny, he was still doing 31 days in jail on a ridiculous parole violation charge while awaiting trial on another trumped-up accusation. He wasn't letting that get him down too much by all appearances, however. His foundation released another video while he was behind bars, offering his fellow citizens a virtual tour of a billion-dollar mansion he claims Vladimir Putin built for himself using funds he stole from his own government. The guy really does have an infectious sense of humor, I must admit. He continually taunts Putin while exposing all manner of corruption in the former KGB agent's administration.
China's Opposition to Surrogacy Is Not a Matter of Conscience
A Chinese celebrity actress, Zheng Shuang, recently split with her boyfriend who has accused her of abandoning their two babies carried by surrogates in the United States. Shuang is alleged to have asked that the babies either be aborted or given up for adoption.
Lawmakers say North Korean diplomat defected to South Korea
A North Korean diplomat who served as the country's acting ambassador to Kuwait has defected to South Korea, according to South Korean lawmakers who were briefed by Seoul's spy agency.
Two Years of Guaidó: No Democracy in Venezuela, Corruption Multiplied
On January 23, we remember the fall of the dictatorship of Marcos Pérez Jiménez 63 years ago and the swearing-in of Juan Guaidó as interim president two years ago
Venezuela: Where Corruption Is Covered up With More Corruption
The Special Commission investigating the 'CLAP deputies' added more irregularities to the case, as it never approved the political responsibility report and ignored recommendations to annul the letters of "good conduct" and prohibit them in the future.
South Africa: Spy agency millions used to exercise control over judiciary, witness tells Zondo commission
The Commission of Inquiry into State Capture on Thursday heard explosive evidence of how the State Security Agency (SSA) attempted to undermine the country's judiciary using millions of rand of its funds.
Opinion
Beware the proliferation of preferred pronouns
Pronouns can't be mandated from above. But that hasn't stopped the pronoun police from trying.
Biden's Not Healing the Nation: Andrew Sullivan
I was not surprised. Biden couldn't be a healer. He sold his soul to the company store to gain office.
History Suggests Donald Trump's Reported Patriot Party Won't Work
Donald Trump's desire for post-presidency relevance, assuming he's not thrown into prison for tax fraud, may involve creating a political party. The Washington Post reported hearing the ideas from "people familiar with the plans" due to Trump's ire towards those he believes failed loyalty tests following his loss to now-President Joe Biden. Trump's primary targets are no secret: Georgia Governor Brian Kemp, Wyoming Congresswoman Liz Cheney, and Alaska Senator Lisa Murkowski. One would think Utah Senator Mitt Romney's name is scrawled somewhere on Trump's (Political) Kill List.
Edmund Burke on Principled Partisanship
My column on Saturday explored the loss of the British monarchy's power between 1770 and 1809 and Edmund Burke's role in that process. Burke argued for the "honourable connection" of principled partisan politics as a substitute for governance by personal dispensation of patronage and favoritism by the crown. I can't leave behind Burke's 1770 pamphlet "Thoughts on the Cause of the Present Discontents," which laid out this argument, without sharing some of Burke's further observations on what principled partisanship is, and is not — observations that remain very much relevant today, as conservatives debate what it means to be loyal to a political team.
5 ways the Biden administration will infringe on your First Amendment rights
One word, five letters: "unity." It is the left's new mantra. How do we know? Because the mainstream media can't stop praising and echoing President Joe Biden's inaugural calls for unity. But a word is simply a word. The actions of the left over the years have told a different story, a sneaky one. One in which they use unity to create a divide. We are 50 states united as one nation under God. In that sense, we can all agree that unity is no doubt a civic virtue we should strive for. But today's use of the word "unity" is simply a wolf in sheep's clothing, and it comes at a cost to conservatives. That cost is your voice, your speech, your constitutional right.
A Philosophical Life
No, Aristotle is not my latest guest on Q&A. Neither is Homer, whose bust Aristotle is looking at. But I have a friend of Aristotle, so to speak: John Hare. Professor Hare is an eminent moral philosopher — a professor at Yale — who has thought and written about Aristotle a lot.
Utah tribe blasts Biden's drilling freeze on federal lands as 'direct attack' on sovereignty
Ute Indian Tribe seeks exemption for tribal lands from 60-day suspension
Democrats' filibuster gamble will backfire
You'll be sorry. The warning was delivered in the measured, diplomatic cadences of the Senate rather than the taunting ones of the schoolyard. But there was no mistaking Mitch McConnell's message.
If You're Gushing about Non-Answers, You're Not Really a Journalist
Large swaths of the national media are still thrilled that the Biden administration is not the Trump administration, gushing in news chyrons about "how refreshing it is.
Lessons from the Hawaii GOP's Promotion of a Holocaust Truther
Being represented by Mazie Hirono in the United States Senate is enough to drive anyone mad, but the Hawaii Republican Party has perhaps allowed itself to slip a bit too far. Take their promotion of YouTuber Tarl Warwick.
"Equity" and "Systemic Racism"
The media report that "Biden takes first steps aimed at dismantling systemic racism with an executive order focused on equity."
It's Not Just "Gender Dysphoria." It's Now "Rapid Onset Marxism."
The U.S. House of Representatives passed a new rules package on Jan. 4 that explicitly strikes "gendered language" from the official House Rules. The rules prohibit the use of terms that designate the gender of familial relationships— father, mother, son, daughter, brother, sister, and so on—and replace them with gender neutral terms.
What Makes Public-School Teachers Different from Everyone Else?
I concur entirely with the NR staff editorial about the ongoing "ransom demands" from public-school teachers' unions in a standoff about opening schools and getting kids back in classrooms. I have just one point to add.
The Dark Side of Global "Gender Equality"
Dr. Anthony Fauci just announced the Biden administration's commitment to "advance gender equality at home and around the world." This is underscored by President Joe Biden's executive order allowing biological males to compete in girls' and women's sports and removing justification for female spaces in schools.
Deep meaning of diversity, equity, & inclusion
The Harris/Biden administration is leading us beyond equal rights to "diversity, equity, and inclusion." "Diversity, equity, and inclusion" is the new shibboleth of the lunatic left and it permeates the recesses of the Democratic Party.
Who is running the Biden administration?
Is it Joe Biden? Maybe, but many question whether he has the mental capacity and the energy to run the show.
The Original Fascist
From movement to epithet.
The revolution devours all before it
The latest enactment of that old truth happened Tuesday night in, of all places, a Zoom meeting of the San Francisco School Board. In that meeting, members voted to strip the names of American historical figures — George Washington, Abraham Lincoln, Thomas Jefferson, and even California Democratic Senator Dianne Feinstein — from schools in San Francisco.
The New Censors
Journalists celebrate the destruction of freedoms on which their profession depends.
Fighting to Preserve Freedom of Speech
I'm old enough to remember when most "liberals" (that is to say, leftists who weren't thoroughgoing authoritarians) stood for freedom of speech. They enjoyed an argument and defended the First Amendment as sacred.
2021 "We the People" Video Series Launches
Our friends at the Bradley Foundation have launched the 2021 season of its excellent "We the People" video series — the new episode features Bradley president Rick Graeber interviewing Heritage Foundation president Kay Cole James, who discusses America's prevailing strengths and election integrity.
Small Sites Need Section 230 to Compete
Facebook and Twitter can afford armies of lawyers to defend against liability.
John Kerry, Davos, and the "Great Reset"
Last year, the World Economic Forum ("Davos") announced that it was launching what it modestly referred to as the "Great Reset" initiative
Illegal Immigration and "Racial Equity"
The Biden administration displayed profound disregard for blue-collar Americans within minutes of taking office by issuing a series of executive orders that will do both immediate and long-term damage to the wage and employment levels of lower- and middle-class workers. Among those orders were those pertaining to immigration.
Which party will "win" the impeachment trial
Most conservatives I know are disgusted that the Senate is going to try Donald Trump even now that he's no longer president. At the same time, most think that holding the trial will either benefit Republicans or be a political wash.
Deep meaning of equity
The execrable Susan Rice has returned to public life to lead the White House Domestic Policy Council. It's an anodyne title, but she has taken up residence in the Executive Office of the President to execute, to crack the whip, to impose discipline, to play the role of Krupskaya to Joe Biden's glassy-eyed Weekend at Bernie's routine.
The 'After Trump' Era Begins
The new AT age — "After Trump" — began on either Election Day, Nov. 3, or on Inauguration Day, Jan. 20. But either way, reality as we had known it for four years has been abruptly reinvented.
The Perils of Editing History
Newsweek back-edited its own 2015 story to support its contention that Tom Cotton was pretending to be an Army Ranger.
States Can Reject Critical Race Theory
President Biden has reinstituted the pernicious philosophy at the federal level, but governors and local legislators can still fight it off.
The Worst of Both Worlds on Impeachment
Politico's Natasha Korecki contends the management of Twitter has given Joe Biden a "priceless gift" by shutting down Donald Trump's account.
How the Media and Politicians Aided Antifa Rioters in Portland | Opinion
The following essay is excerpted from Andy Ngo's forthcoming book Unmasked: Inside Antifa's Radical Plan to Destroy Democracy, due out from Center Street on February 2.
Leftist Bureaucrats and Foundations Are Displacing Republican Government
Last week I laid out the nightmarish plan by the Illinois State Board of Education to turn the state's schools into leftist indoctrination camps. Never in two decades of writing on education have I seen a more extreme or pernicious proposal than the "Illinois Culturally Responsive Teaching and Leading Standards." The only good thing to be said about this episode is that it shows us what to beware of. The Illinois-teaching-standards outrage is the endgame of the coming push for expanded "civic education" at the state and federal levels. More than that, the ultra-woke Illinois teaching standards, and the bogus Illinois "civics" law they build upon, are case studies in the hijacking of representative government by leftist bureaucrats and foundations.
The Challenger Disaster and Its Lessons for Today
Thirty-five years after the tragedy, we still struggle to assess complicated risks, while recalling Reagan's admonition that the future "belongs to the brave"
The original progressive dream has become a modern nightmare
George Will has an excellent column in which he presents the arguments of Philip Howard, as set forth in an article called "From Progressivism to Paralysis." Howard contends that modern government "is structured to preempt the active intelligence of people on the ground."
The Antipope of Mar-a-Lago
What a medieval religious schism can teach us about Donald Trump's unprecedented and radically antagonistic approach to the ex-presidency.
The death of Mid-Atlantic Man
Shuttling between world cities will be a luxury of the super-rich, just as it was before the Swinging Sixties
Question For Kristi Noem: Do You Believe Biden Was Freely And Fairly Elected?
Watch this, and pay attention to how careful her phrasing is. This is about as good as one can do answering a question without quiiiiiite answering it.
The Running With Scissors Party
A good conservatism is a boring conservatism. That's not what we have right now.
Schools Must Resist Destructive Anti-racist Demands
Contrary to what activists seem to believe, campuses are not bastions of social injustice.
Why Republicans Need to Denounce Marjorie Taylor Greene
In recent days, Democrats have launched a full-court press against Rep. Marjorie Taylor Greene (R-Ga.), the Republican who filed articles of impeachment against President Joe Biden on his second day in office. At least 50 House Democrats have called for Greene's expulsion from Congress. As legacy media outlets highlight Greene's previous statements on social media, Republicans have hesitated to condemn her, even as some conservative groups have broken their silence.