News of the Week for Nov. 22nd, 2020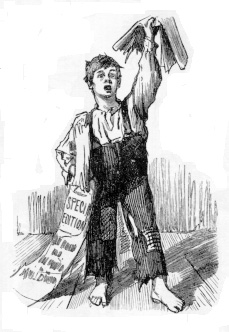 Election 2020
Maher: Democrats' Obsession "Woketopia" Is Why The Blue Wave Didn't Happen On Election Night
His audience suuuuuure is quiet during this segment. There's nothing here you haven't heard before, most recently from centrist Democrat Elissa Slotkin in explaining why she won't vote for Pelosi again for Speaker, but the fact that it's familiar doesn't make it less true. Slotkin is from Michigan but other Democrats from various purplish states came to the same conclusion she did: The party's wokest voices are a major problem in battlegrounds.
Republicans, please stop making it all about Trump
Republicans should have every reason to be satisfied. They won support from voters of every ethnic background as identity politics was comprehensively rejected. Their down-ballot candidates fared well, outperforming President Trump nationally and in key states. The GOP made gains in the House and ought to hold the Senate.
Is Biden Going To Cancel Some Student Loan Debt Via Executive Order?
Reading this story, I've had a sudden change of heart. Democrats did rig the polls to get Sleepy Joe elected.
California's Rejection Of Affirmative Action Shows "Identity Politics Only Go So Far"
California's proposition 16 would have removed a section from the state's constitution which forbids discrimination on the grounds of race, gender, etc. The progressive left pushed to pass prop. 16 because they wanted to pursue new affirmative action programs in the state. But as the NY Times points out, it didn't work as planned
No, Joe Biden Did Not Only Improve in Four Major Swing-State Cities
It's time to debunk another bogus claim. In looking for fraud or misconduct in an election, we sometimes assume that "where there's smoke, there's fire." But that too often leads people to assume there must be fire when, on closer inspection, there is not even smoke. Disappointed Trump supporters looking to cast doubt on the legitimacy of the 2020 vote counts have spread an unfortunate profusion of viral claims since the election pointing to apparently suspicious or inexplicable patterns in the reported vote tallies. As I have previously noted here and here, however, many of these patterns have entirely rational explanations, or are framed in ways that are outright false or misleading. This is not a reason to ignore hard evidence of actual fraud or misconduct in the election. But patterns in the voting are, at most, smoke; and if there is nothing suspicious about the pattern, we should be all the more demanding of proof of fire.
Special election could decide close Clark County Commission race
Voters might get a second chance to decide the race for Clark County Commission District C, where the number of election discrepancies surpassed the razor-thin margin of victory, county lawmakers said Monday.
The Absolute Worst Time for a GOP Family Feud in Georgia
Republican infighting in Georgia threatens party unity at exactly the wrong time for a family argument. The runoff elections for both Georgia Senate seats will determine control of the U.S. Senate and Democrats enter the fray united, enthusiastic, and smelling blood in the water. Money from all over the United States is pouring into Democratic coffers. Their candidates are primed, cocked, and loaded for battle.
Immigrant Republican Woman, Survivor Of Socialism, Heading To Congress
One of the new freshmen class of GOP women heading to Congress as part of the female Republican surge led by Congresswoman Elise Stefanik, is Victoria Spartz. She's been declared the winner of the race to represent Indiana's 5th Congressional District. Ms. Spartz brings with her a life story that's somewhat unusual in the House of Representatives, but simultaneously typical of so many people who have survived serious challenges to achieve success in the United States. Spartz was born and raised in Ukraine under socialist rule. After meeting her husband on a train in Europe, she came to America and raised a family in the heartland.
Meet the New Biden Team, the Democratic Establishment
Today the Biden campaign named seven figures to future White House senior staff positions. As mentioned in today's Morning Jolt, congressman Cedric Richmond of Louisiana will be senior advisor to the President and director of the White House Office of Public Engagement.
How to Lose Georgia in One Easy Step
The stakes in Georgia are obviously enormous. The races there will make the difference between a defanged Biden presidency at the outset (relying almost entirely on "pen and phone" governance), or unified Democratic control of the elected branches of government in Washington.
Too Bad To Check: Did Nevada Really Throw Out An Election Over 153,000 Bad Ballots?
No, but that didn't stop people who should have known better from claiming so. Donald Trump retweeted a tweet from Nevada's Team Trump co-chair Adam Laxalt, which rather deceptively described what happened in a Clark County commissioner election. The county called for a do-over, but the 153,000 ballots had nothing to do with it.
Nevada GOP plans another legal challenge to state election results
The Nevada Republican Party will hold a news conference at 2 p.m. Tuesday to announce another lawsuit centered around the GOP's continued election fraud allegations in Nevada, marking the latest in more than a half-dozen legal challenges in the past few months.
Justice Democrats And BLM Disagree Over Who Should Replace Kamala Harris In The Senate
With Kamala Harris leaving the Senate, Gov. Gavin Newsom will now have to pick a replacement to fill out the remainder of her term. Already, two far left groups are in public disagreement over who should take that spot.
On Georgia's Vote
I just interviewed the Georgia Secretary of State. Here's what he told me about the election.
Biden selects former Alito clerk as White House counsel
Team Biden has announced that Dana Remus will be Joe Biden's White House counsel. Remus was general counsel to the Biden campaign. Before that, she was deputy assistant to the president and deputy counsel for ethics in the Obama administration, then general counsel for the Obama Foundation, and then general counsel for Michelle Obama. She was also a law professor at the University of North Carolina.
Haaland being vetted by Biden team for Interior secretary
The Biden transition team is in the process of vetting Rep. Deb Haaland (D-N.M.) for the Interior secretary post, sources told The Hill on Tuesday.
About That Clark County Special Election
It'd be a full-time job keeping up with the bad information in the president's tweets, but here's one that caught my attention. Last night, he claimed a huge victory in Nevada
Georgia Secretary Of State: Almost No Difference Between Dominion Vote Tabulations And Hand Recount
I've been waiting all day for them to announce the results of the hand recount, only to learn this afternoon that they're not going to. There are reports that the count is finished…
University of California expresses 'disappointment' that voters rejected affirmative action
University of California leaders decried the failure of Proposition 16, vowing to continue efforts to advance diversity on campuses.
How Not to Contest an Election
President Donald Trump is very much within his rights to contest the (as yet) preliminary results of the 2020 election, but it matters how he decides to do that.
Warnock's greatest hits
The Free Beacon's Elizabeth Matamoros draws attention to Nikki Haley's video putting the knock on Georgia Democratic Senate candidate Raphael Warnock. The video gives us the Reader's Digest version of Warnock's greatest hits in 90 seconds
How did the Parties do in Relation to State Legislative Seats?
That number is always the last to pin down [and not yet final] and the one with the most "noise." Our current estimate is that Republicans netted at least 160 seats in the [2020] election. It is rare, but far from unprecedented, for the party winning the White House to lose seats in states. This is the 6th time that it has happened since 1960, and the most losses by the winning president's party since then. In 1960, Democrats lost around 300 legislative seats even though John Kennedy won the White House.
Wayne County Canvassers: Can We Rescind Our Votes To Certify?
Er, no, but that won't stop the two Republicans on the board from making even bigger fools of themselves. Tuesday night, the pair tried to enable a nullification strategy in Wayne County, Michigan by refusing to certify election results. That would theoretically have enabled the GOP-controlled legislature to select the state's electors rather than the popular vote. However, Republican legislative leaders flat-out rejected that scenario, and the pair reversed themselves.
Republicans In States Hold Overwhelming Control In Post-2020 Congressional Redistricting
"Republicans are set to control the redistricting of… 43% of the entire U.S. House. Democrats will control the redistricting of, at most, 73 seats, or 17%"
Reports: Some Trump Admin Officials Quietly Working On Transition Behind The Scenes
I'm guessing it's mostly natsec people and scientists attached to the pandemic effort who've begun coordinating with Team Biden before everyone else. They deal with life and death, after all, and most of them are civil servants, not political appointees. They're not going to let the new administration fall down on the job on matters of utmost urgency to indulge Trump in a tantrum.
Breaking: Team Trump Drops Michigan Lawsuit
Has Team Trump thrown in the towel over Wayne County? The campaign has withdrawn its lawsuit over the certification of election results in Michigan's most populous county, the only chance — microscopic as it was — for overturning Donald Trump's loss in the state. However, the statement this morning from Rudy Giuliani claims to have stopped the county's certification, when in fact it took place two days ago.
So … how's Trump's defiance of election results resonating with voters?
Donald Trump's insistence that he won the election and that "massive fraud" has corrupted the results has played well so far among his base, according to polls released this week. Unfortunately for the president, it's only playing well among his base. That's not just the conclusion of hostile pollsters, either, but of Rasmussen, one of the friendliest pollsters for Trump in the business.
Tejano Vote, Not Latino, Key to Trump's Gains in South Texas
Jose Toribio Losoya has one of the most poignant and interesting life stories in American history. I loved telling it when I used to travel around doing public talks on history and the people who lived it.
Two Men Charged With Submitting >8000 Fraudulent Voter Registrations in Attempt to Get One Elected Mayor
Carlos Montenegro was running for mayor of Hawthorne, an 85,000-person city in South Central L.A.
Trump-Appointed Judge Rejects GOP Suit To Block Certification Of Georgia Election; Update: Recount Confirms Biden Win
Big day tomorrow. Maybe even bigger than Monday.
Senior Trump Official To Reuters: Yes, We're Going To Try To Get State Legislatures To Execute A Coup For Us
The most disgraceful episode in American politics of my lifetime, bar none. It's the worst thing Trump has ever done, which is a highly competitive category. And it's only just begun.
How Can the Dominion Theory Survive the Georgia Hand Count?
Allahpundit has a good post on the Georgia recount and how the Dominion voting machines — a focus of the fevered Rudy Giuliani-Sidney Powell press conference earlier this afternoon — actually work
Georgia Secretary Of State: Almost No Difference Between Dominion Vote Tabulations And Hand Recount
I've been waiting all day for them to announce the results of the hand recount, only to learn this afternoon that they're not going to. There are reports that the count is finished…
A conspiracy so immense
I think that voter fraud had a lot to do with the outcome of the electoral results in Michigan, Pennsylvania, and elsewhere. It's a staple of Democratic Party politics. Democrats have long protected illegal voters like they are a core constituency of the party, as I believe they are. The vast expansion of mail-in voting predicated on the COVID-19 epidemic considerably widened the playing field, to say the least. So the Trump campaign's allegations of fraud are certainly plausible. Have they got the goods?
A Realistic Primer on Georgia's Senate Runoffs
In the classic movie "The Godfather," Michael Corleone travels to a small restaurant in the Bronx to meet with a rival Mafia boss. At the table the boss tells a corrupt policeman who is there to serve as a third-party witness that he is going to "speak to Michael in Italian." In the movie they switch languages to keep the policeman in the dark.
State Legislatures and Presidential Electors
Trump's hope that state legislatures will replace Democratic presidential electors with Republican electors will be dashed.
Michigan Legislators Who Met With Trump: We'll Follow The Law And The Normal Process In Awarding Our State's Electors
The key bit is below but you can read the full statement here. They claim the point of the meeting from their perspective was to lobby the president for more COVID relief money for Michigan. As for that little "overturning the election and awarding the loser the state's electoral votes" suggestion that's been going around, it doesn't sound like it.s happening.
The Trump Elector Strategy That Dare Not Speak Its Name
President Donald Trump met this afternoon with Michigan Senate majority leader Mike Shirkey and Michigan House of Representatives speaker Lee Chatfield, both Republicans in a state where Republicans hold both houses of the state legislature, but Democrats hold the governorship. It has been widely rumored that Trump is pushing a strategy to get Republican-controlled state legislatures in key swing states to select pro-Trump slates of electors, rather than the electors who were chosen by popular vote for Joe Biden. In theory, this could be justified: the Constitution allows state legislatures to decide how electors are selected, and it need not be by popular vote. In extreme cases, if a popular vote was held but so marred by fraud or violence (as happened in 1876, when Democrats were outright murdering black voters who wanted to vote Republican), a case could be made for state legislators voiding the popular vote as unreliable and selecting their own slate. There were nods in this direction in Florida in 2000 and Hawaii in 1960. But it would face significant legal challenge if no court has voided the state's election. The legislature may be bound by its own laws holding a vote, unless the governor goes along with repealing them, as won't happen in Michigan. Such a step would be radical, unprecedented, and likely to lead to mass mob violence. National Review has wisely editorialized against it.
Kamala's Coattails: Republicans Flip Three Democratic House Seats in California
Joe Biden's decision to tap California's junior senator to be his VP doesn't seem to have helped Democrats down-ballot in California.
Culture wars fuel Trump's blue-collar Latino gains
"Most Latinos identify first as working-class Americans. And Trump spoke to that."
Leaders of Michigan Legislature Reject Scheme to Overturn the Election
Sidney Powell, one of President Trump's election lawyers, has called on state legislatures to overturn the results of the election because of demonstrably false claims that voting machines changed votes to hand the election to Joe Biden. "The entire election, frankly, in all the swing states should be overturned, and the legislatures should make sure that the electors are selected for Trump," Powell said on Thursday.
Liz Cheney To Trump: If You Have Proof Of A Massive Election Conspiracy, We Need To See It Right Now
Repeating a point from last night, it's passing strange that the many Republicans in Congress feigning credulity about Trump's voter-fraud conspiracies seem to be in no hurry to see the evidence. "What [Sidney] Powell was describing would amount to the single greatest crime in American history," said Tucker Carlson a few nights about the Giuliani/Powell press conference on Thursday. That's right — and yet our Republican-led Senate, which enjoys subpoena power, evinces no urgency in exposing it despite assurances from the president of the United States that the plot is real and the evidence to prove it exists.
Trump Campaign Didn't Request a Recount in Wisconsin Counties Using Dominion Machines
Here's a clear sign the Trump campaign doesn't actually think Trump campaign lawyer Sidney Powell's voting-machine conspiracy theory is remotely plausible
Michigan GOP Congressman: The Election Is Over, It's Time to Move Forward
On Sunday, Michigan Republican congressman Fred Upton rejected Trump campaign lawyer Sidney Powell's call for states to overturn the results of the election. "The voters spoke," Upton said. "In Michigan, it's not a razor-thin margin. It's 154,000 votes. You got to let those votes stand."
Pat Toomey: Trump Campaign Has Exhausted Legal Options and Biden Won
In response to the news that a federal judge in Pennsylvania dismissed a Trump campaign lawsuit challenging the results of the election, Pennsylvania's Republican senator Pat Toomey said in a statement that "President Trump has exhausted all plausible legal options to challenge the result of the presidential race in Pennsylvania…. Joe Biden won the 2020 election and will become the 46th President of the United States."
Perils of Trump's Conspiracy-Mongering About the Election
His promotion of far-fetched conspiracy theories about the election is highly unlikely to change the results. But it is damaging, nonetheless.
BLM Leaders Pressuring Biden, Harris To Adopt "Prison Abolition" Roadmap
This is something that Karen touched on this week, but I wanted to circle back around to it today. If you thought the calls coming from the social justice warriors to abolish ICE and abolish the police were pretty alarming, fasten your seatbelts because 2021 could be bringing us something even worse. Some Black Lives Matter leaders have already begun lobbying for a meeting with Joe Biden and Kamala Harris in an effort to get a new agenda item on their plate. They're pushing a new proposal that was endorsed by "The Squad" (who else?) that would include a "roadmap for prison abolition." Known as the BREATHE Act, this sweeping legislation shovels some of the most radical, left-wing wish list items all into one massive package of societal suicide. But the big-ticket item, as I already mentioned, is a "rethinking" of our criminal justice system leading to no longer having any prisons.
'A huge catastrophe': Democrats grapple with congressional and state election losses
Biden's win obscures deeper problems in the party that have left it with an uncertain future.
Dems rolled the dice on ending straight-ticket voting. They paid the price with row office losses
Despite Joe Biden's victory in Pennsylvania, there was a lot of hand-wringing and second-guessing among Democratic Party officials across the state as an expected Blue Wave never developed.
Riots & Revolution
Professor says questioning systemic racism "is itself offensive and racist"
Ahead of an event at Bucknell University featuring the new film "What Killed Michael Brown?" a professor has argued that questioning systemic racism "is itself offensive and racist."
The Duty to Monitor Diversity Training
In the 2019 case of Marchand v. Barnhill, the Delaware Supreme Court held that Delaware law requires a board to "make a good faith effort to put in place a reasonable system of monitoring and reporting about the corporation's central compliance risks.""
Suspect Arrested For Tossing "Commercial Grade Firework" At Restaurant Patrons Following Million MAGA March
The Metropolitan Police Department has arrested a man suspected of tossing a "commercial grade firework" at a group of people dining at a restaurant following the Million MAGA March in Washington, D.C., on Saturday evening.
Portland Anarchists Attacked A Democratic Party HQ And Suddenly Vandalism Isn't Cool Anymore
The LA Times published a story today highlighting a growing divide between two strains of activists in Portland. On one hand you have the mostly white Antifa groups who have adopted Black Lives Matter as their own cause and are holding protests/riots nearly every night. On the other hand you have black activists who sometimes hold their own protests and who increasingly believe the anarchists are doing more harm than good.
Convicted Sex Offender Charged in Attack on Trump Supporters at D.C. Event
Saturday's pro-Trump rally in Washington, D.C., was a gigantic success, and the attacks on Trump supporters after the rally gave further indication of who and what "Black Lives Matter" really represents
Black Virginia Police Chief Fired For Charging Prominent BLM Vandals And Public Officials
Back on June 10th in Portsmouth, Virginia, a large group of protesters decided to tear down and destroy a Confederate monument located in that city. An investigation was launched, led by Portsmouth Police Chief Angela Greene. After collecting video from the event and conducting interviews for two months, Greene announced in August that charges were being filed against 19 people who had been involved in the destruction. Police were seeking 13 more people who had yet to be identified. In the process, one of the protesters was severely injured when the statue was pulled down on top of them by his accomplices. That was also being investigated separately.
Broward College lists resource for professors to 'incorporate' BLM into the classroom
The Broward College library has a resource that instructors can go to if they want to "incorporate" the Black Lives Matter movement into the classroom.
Chaos and Anarchy in DC
Political violence committed on peaceful protesters expressing their right to free assembly is a bad thing, right?
Kyle Rittenhouse freed on $2 million bail
Atty Linn Wood: "Special thanks to Actor Ricky Schroder & Mike Lindell for putting us over the top."
Sorry, 1619 Project, But the Mayflower Was Far More Pivotal to American History
In August 2019, The New York Times launched its "1619 Project," a subversive attempt to redefine America's history and present by placing race-based slavery at the center of absolutely everything. The project launched on the 400th anniversary of the arrival of some pirates who traded black human beings to the governor of Jamestown for some supplies, then strained to connect that obscure event with slavery. Yet the far more consequential 400th anniversary comes today, the anniversary of the Mayflower's final arrival at Provincetown Harbor.
4 Radical Policies That Could Pass if Democrats Win the Georgia Senate Runoffs
Here are four radical policy proposals that GOP control of the Senate would take off the table.
Corona Virus
Sweden backs away from herd immunity strategy, bans public events of more than eight people to contain coronavirus
This is the most minimal restriction they could impose, targeting only public gatherings of eight or more. Schools, workplaces, and private gatherings remain legal. But it's also the first instance I'm aware of in which they're imposing legal penalties for violating a social-distancing rule. A few weeks ago they issued "recommendations" that were technically mandatory but which carried no punishment. As of today, they're playing hardball.
Japanese Capsule Hotel Turns Itself Into Capsule Office During Pandemic
Anshin Oyado Premier, a capsule hotel chain in Shinjuku, has remodeled one of its floors into a capsule office to retain some business in light of the Coronavirus pandemic and the lack of visiting travelers.
CA Gov't Officials: Lockdowns For Thee, Hawaii For We?
California lawmakers have determined that gathering for Thanksgiving and operating indoor businesses are so dangerous in this pandemic that those must be forbidden. They also want voters to know that lawmakers have Super COVID-19 Immunity, so it's totes cool for them to travel to Maui for a junket at a luxury resort. It's a bit like Gavin Newsom's ex officio Jumbo Family-Gathering Resistance, only with extra helpings of free lobbyist-provided luxuries (via Fox LA's Bill Melugin)
As Governor Newsom Locks Down California, State Lawmakers Head to Maui on Annual Junket
Does Hawaii's 14-day travel quarantine apply to lawmakers?
No to a Loan-Debt-Forgiveness/COVID-Relief Compromise
I must dissent from my colleague Robert VerBruggen on his proposed COVID-relief bill "compromise" for the same reasons that I rejected David French and Jonah Goldberg's idea for a "compromise" on Court-packing. Why should Republicans give away the farm in exchange for a promise from Democrats not to take a manifestly harmful and unpopular action that would almost certainly backfire?
FOX 11 obtains exclusive photos of Gov. Newsom at French restaurant allegedly not following COVID-19 protocols
FOX 11 has obtained exclusive photos on Tuesday night of Governor Gavin Newsom allegedly eating at the French Laundry restaurant in Yountville, California at a dinner party he attended on November 6 not following his own COVID-19 protocols he set forth for the state.
The South Korean Lesson
A high-trust society that credits its government with good intentions responds well to national emergencies.
Gee, Why Don't Americans "Trust Their Government to Make Rational Choices"?
Over in City Journal, Guy Sorman observes that South Korea has had a much easier time mitigating the coronavirus pandemic because of high levels of social trust.
California Entertainment Workers Exempted From Gov. Newsom's Stay At Home Orders
Who knew that the entertainment industry workers are essential workers? No one knew that because it is an absurd stretch of the definition of an essential worker. In California, Governor Gavin Newsom is issuing a new stay-at-home order to California residents and exempting entertainment industry workers from it.
Gun Rights
Gallup: Gun-Control Support Drops To 4-Year Low — But Why?
Gallup chalks this four-year low in its polling on gun control up to a lack of a "high-profile mass shooting." Perhaps it's more due to a decade-plus high in other kinds of shootings — and the lack of police response to them. Either way, support has sharply dropped in 2020 for more gun control legislation, although support for rolling back existing laws is still on the fringe
Sublime: Gun Control Support Collapses 10 Points as Relentless Antifa-BLM Violence Continues
Stricter gun control is falling off of Americans' list of concerns as antifa-BLM violence continues in parts of the country, according to the latest from Gallup.
Report: Biden's Gun Tax Plan Would Cost Gun Owners $34 Billion
Joe Biden's plan to tax gun owners for the right to keep and bear arms could reach as high as $34 billion, according to an analysis by the Washington Free Beacon.
Will Biden Be Able To Pass His Crippling Gun Tax?
Assuming Joe Biden winds up being sworn in as the 46th president, he has a lot of promises to keep to his supporters. Many of them can still be found on his campaign website. One item that was barely even mentioned during the debates and Joe's infrequent speeches during the general election race is his expansive plans to enact harsh new gun control measures. As the Free Beacon notes this week, Biden not only assured his liberal supporters that he would be engaging in some gun confiscation, but he would also impose steep taxes on those who retained possession of some of the "bad, scary-looking guns" and associated accessories. Given all that's been going on lately, do you think he's really even going to try?
Proposed Biden Gun Tax Could Top $34 Billion
Report: 20 million ARs, 150 million ammunition magazines would be taxed under Biden proposal
Federal court rules students' pro-gun shirts are protected by First Amendment
School officials claimed they "fail[ed] to convey a particularized message"
Hide the Decline
Environment &
"Green Energy"
After COVID-19: The Next Crackdown, or at Least a "Reset" (Spoiler: Climate Change)
COVID-19 can be a serious disease and it needs to be taken seriously. Recognizing that obvious fact is not the same as supporting the often heavy-handed and not infrequently self-defeating policies that many governments have adopted in response to it, a reaction defined more than anything else by the failure to recognize the trade-offs involved.
Millions in Africa Being Sacrificed to Extreme Poverty, Premature Death on Altar of "Green Energy"
Obama-era policies that favor so-called "green energy" over coal-fired electricity are dooming millions of Africans to lives of extreme poverty, environmental degradation, and increased risk of early death, according to a new analysis by the CO2 Coalition.
Trump Rushes Environmental Regulations That Could Handcuff Biden
Last-minute race includes Arctic oil, high-flow showerheads. Trump Rushes Environmental Regulations That Could Handcuff Biden.
An Overambitious Climate Plan for Biden
President-elect Joe Biden's transition team has made it clear that climate change will be a top policy priority for his incoming administration. In crafting its policies, the Biden administration may heavily rely upon a blueprint already created by former Obama administration officials and environmental experts. Known as the Climate 21 Project, the exhaustive transition memo seeks "to hit the ground running and effectively prioritize [Biden's] climate response from Day One," after which it hopes to implement major institutional changes within the first hundred days of the Biden presidency. The project's recommendations involve eleven executive branch agencies, including the Departments of Energy, Interior, and Transportation, as well as the Environmental Protection Agency and the National Oceanic & Atmospheric Administration, all of which are now actively involved in environmental policy. But the breadth of the Project 21 initiative is evident by its inclusion of State, Treasury, and Justice, too.
Obamacare
Government in Healthcare
Dutch Doctors Can Now Drug Dementia Patients Before Killing Them to Prevent Resistance
A few years ago, Dutch doctor Marinou Arends attended to her dementia patient in a nursing home. Arends wasn't there to treat her, but to kill her via lethal injection.
War & Terror
Crenshaw: Afghanistan Drawdown Will Leave America "Vulnerable to Emboldened Terrorists"
Some Republicans in Congress are criticizing President Trump's order to reduce the number of U.S. troops in Afghanistan from 4,500 to 2,500 and reduce the number of troops in Iraq from 3,000 to 2,500.
Joint CIA-Mossad Op Eliminates Al-Qaeda No. 2 Hiding in Iran
The London Times: Al Qaeda second-in-command taken out "at the behest of President Trump's administration."
Navy shoots down ICBM in space
The KoB sends in this news, with the message "BZ Swabbies!"
Venezuelan bishop: Isn't anyone concerned that Iran's building a "strategic" military base here?
Until now, the United States certainly has had a concern over Iranian penetration in South America, and not just in Venezuela. One reason why Donald Trump adopted the "maximum pressure" campaign against Iran was to curtail its global ambitions against the West, especially in energy-rich areas. Most of the attention from the media fell on the immediate region around Iran, such as the "land bridge" strategy through Syria to the Mediterranean and the encirclement strategy against the Saudis with Hezbollah and the Houthis.
A Missile Defense Triumph
American adversaries will take note of a successful test at sea.
Iran Again Uses Syrian Territory to Attack Israel, Plants IEDs Inside Israeli Border
Prime Minister Netanyahu: "We will not allow Iranian military entrenchment against us in Syria."
National
A Sunlight Shifted Asteroid Might Hit the Earth in 2068 with a 1200 Megaton Impact
Dave Tholen and collaborators have detected light from the sun is moving the 300 meter near-Earth asteroid Apophis by 170 meters per year. This acceleration means that Apophis might hit the earth in 2068.
Music prof pushes to purge 'dead white guys' in 'national overhaul' of curriculum
An Arizona professor is calling for a "national overhaul of the music curriculum" so that it includes fewer "dead white guys."
Does Racism Explain Black Disadvantage?
A foundational tenet of the Black Lives Matter and similar racial justice movements is that gaps between blacks and whites on many socio-economic measures are produced primarily by racism. Racial inequalities in educational attainment, financial success, social status, crime, and health are thereby transformed from inequalities to racial inequities. That is, differences between races are not seen merely as a demographic fact but as an indictment of the fairness of our society. Each new inequality uncovered, from the unequal effects of COVID-19 to sentencing in the court system, is offered as evidence for the charge of systemic racism and injustice.
A Book for Our Times: Peter Wood's 1620 Skewers 1619 Project
I can think of no book more deserving of a review in The New York Times—or less likely to receive one—than Peter Wood's just-published 1620: A Critical Response to the 1619 Project. More than a powerful refutation, Wood's 1620 is a withering appraisal and deadpan skewering of the 1619 Project as a cultural phenomenon. That ill-starred journalistic project is the purest and most perfect example of woke. The cultural revolution of 2020 will always rightly be associated with the 1619 Project of The New York Times. Not for nothing did project creator Nikole Hannah-Jones cheerfully embrace the term "1619 riots."
Scientists Create Meat from Human Cells But Claim It's Not Cannibalism
When is eating the flesh of humans not cannibalism? According to scientists at a company specializing in regenerative medicine and developing biomaterial for spinal cord treatments, it's not cannibalism if the "steaks" are grown from the consumer's own cells at home … and the see this as a way to reduce the consumption of animal flesh and all of the environmental and health issues associated with it. Before you dismiss this as some futuristic dystopian fantasy, these human "steaks" have a "brand name" – Ourboros Steak – and prototypes are on display at a museum in London. Yikes!
Why NASA wants to put a nuclear power plant on the moon
NASA and the U.S. Department of Energy will seek proposals from industry to build nuclear power plants on the moon and Mars to support its long-term exploration plans.
Gearing Up for a Stacey Abrams Gubernatorial Bid in 2022
Stacey Abrams reportedly plans to run for governor of Georgia in 2022. Because she never conceded the race, some may joke she is running for reelection.
University promotes 'Defund the Police?' class
A state university in Indiana advertised to its students a class which contained in its title, "Defund the Police?"
Prepare for the Great Decoupling – Deplatforming moves downstream to WordPress.com and Mailchimp
The unrelenting deplatforming pressure from the left leaves non-leftists no choice but to prepare for decoupling on our own terms.
James Lindsay: Organizations Who Hire Woke "Diversity Trainers" Are Asking For Trouble
James Lindsay is one of the authors of the Sokal Squared hoax of grievance study journals. He now operates a site called New Discourses which is entirely devoted to criticizing woke politics. Yesterday he published a piece about why organizations and institutions should think twice before inviting diversity trainers inside.
George Mason U. professor finds Bible, reports it to "bias" hotline
In November 2019, a George Mason University professor stumbled upon a Bible and an accompanying CD in her classroom. The professor collected the items and immediately reported the items to the school's Bias Incident Reporting Team, which classified the episode as "discrimination" and "harassment" against "religion."
GOP sees path to House majority in 2022
Republicans returned to the Capitol this week with a spring in their step after they defied expectations and gained House seats on Election Day, putting a GOP majority within their grasp for 2022.
"All Speech Is Not Equal": Biden Taps Anti-Free Speech Figure For Transition Lead On Media Agency
For those of us who have been critical of the growing anti-free speech movement in the Democratic Party, the Biden transition team just took an ominous turn. The New York Post reports that Biden tapped Richard Stengel to take the "team lead" position on the US Agency for Global Media, including Voice of America, the Middle East Broadcasting Networks and Radio Free Europe/Radio Liberty. As I previously addressed in a column, Stengel has been one of the most controversial figures calling for censorship and speech controls. For a president-elect who just called for everyone to "hear each other," he picked a top aide who wants to silence many. Since it would be difficult to select a more anti-free speech figure to address government media policy, one has to assume that Biden will continue the onslaught against this core freedom as president. This is not the first Biden aide to indicate a crackdown on free speech in the new Administration and Biden himself has called for greater censorship on the Internet.
UW-Madison moves forward on plan to move 70-ton boulder seen as symbol of racist past
UW-Madison is moving forward on a plan to remove a boulder from Observatory Hill after calls from students of color who see the rock as a painful reminder of the history of racism on campus.
This Georgetown student has been transformed into an "insurgent." Here's her story.
Georgetown University activist: "My blackness served as the catalyst for my radicalization"
UNC music department launches initiative to fight racism through blog posts
Focused on intersection of race and music
Crazy People Are Dangerous: Florida Kook Murdered by Deranged "QAnon Mom"
"Florida man with 'sovereign citizen' views shot to death by woman, police say," is the headline in the Tampa Bay Times
Colleges Claim to Promote :Critical Thinking," but Is That What We Need?
Most American colleges and universities say that they aim to develop "critical thinking" in their students. For the most part, they fail to do so, as students graduate without much ability to discern between sound and unsound reasoning.
Teacher suspended for "racially insensitive" chemistry exam question
A chemistry teacher has been suspended for a test question which invoked George Floyd.
While You Were Focused on The Kraken, the Senate Continued Confirming Trump Federal Judges
Long ago Mitch McConnell vowed to leave no federal judicial vacancy unfilled by the end of Trump's first term. That promise is close to being kept despite Democrat and media outcry.
Duke sorority council bans events with male groups
A council of Duke's sororities says it ban most events with male groups in order to to refocus on women's empowerment.
The Gruesome Record of Gavin Newsom
The revelation that California governor Gavin Newsom attended a crowded dinner party at an expensive restaurant in his state just as its coronavirus cases started to surge and he began to lock down its economy more aggressively is one of the most egregious examples of late of the kind of cynicism-inducing behavior that undermines trust in our leaders and institutions.
Rumor: Merrick Garland on short list for Attorney General
Federal appeals court Judge Merrick Garland reportedly is among the people Joe Biden is seriously considering for the job of Attorney General. Others said to be on Biden's short list include Sally Yates, Deval Patrick, and Doug Jones, fresh off of his defeat in the Alabama Senate race. (For what it's worth, I'd be surprised if Jones were selected.)
Scott Baio tells Sen. Romney he may move to Utah and unseat him
Actor Scott Baio said he may move to Utah, play golf and unseat Sen. Mitt Romney.
The "Sovereign Citizen" Movement Is Dangerous, and Yet Often Hilarious
If you never heard of the "sovereign citizen" movement, these are a species of kook who are, in fact, the domestic terrorist movement that most concerns law enforcement officers, because cops have to deal with these idiots who imagine themselves exempt from the law.
16-Year-Old Cosmic Mystery Solved, Revealing Stellar Missing Link
The Blue Ring Nebula consists of two expanding cones of gas ejected into space by a stellar merger. As the gas cools, it forms hydrogen molecules that collide with particles in interstellar space, causing them to radiate far-ultraviolet light. Invisible to the human eye, it is shown here as blue.
Short Circuit: A Roundup of Recent Federal Court Decisions
Federal executions, conversion therapy, and clean fuel.
"Journalism Professors Demand Iowa State University Disband the College Republicans Over Offensive Tweet"
The University rightly responds: "At the core of this demand is a disconnect between the law and First Amendment freedoms guaranteed by our Constitution, and the desire by many in the campus community to punish those whose comments are hurtful to others."
Merrick Garland for Attorney General?
The well-respected appellate judge might be just the sort of Attorney General the nation needs.
Eleventh Circuit Enjoins Local Ordinances Barring "Conversion Therapy"
A divided panel concludes that such ordinances run afoul of the First Amendment, creating a split with other circuits.
Economy & Taxes
The S&P 500 will rally 12% through 2021 as investors position for a virus-free economy, Credit Suisse says
The key to investing in 2021 is preparing for a virus-free economy in 2022, Credit Suisse strategists said Wednesday.
International
Singer Morrissey Dropped By Record Label; Claims Reason Is "Diversity"
"The word 'talent' is notably never mentioned"
Global Abortion Group Drops Founder's Name over Her Support for Eugenics
The Associated Press reports today that Marie Stopes International, a United Kingdom–based global provider and promoter of abortion and contraception, has altered its official title to "MSI Reproductive Choices." The decision is an effort to distance the organization from Stopes, who was an early promoter of contraception in the U.K. and a leading member of the eugenics movement in the early 20th century.
Scientists splice human genes into monkey brains to make them bigger, smarter
Scientists made monkey brains double in size by splicing them with human genes in a "Planet of the Apes"-style experiment.
UN Says International Men's Day Is About Women
It was International Men's Day this week, but you probably wouldn't know it. Men's issues are not on-trend according to the current cultural zeitgeist, so raising awareness of these sorts of things isn't exactly fashionable.
"Who you gonna call?" Huge sinkhole with a glowing green liquid oozing out is found on Toronto street – as city officials say its only non-toxic dye
A green liquid appeared in a large sinkhole on a Toronto, Canada, street
Plant evolves to become less visible to humans
A plant used in traditional Chinese medicine has evolved to become less visible to humans, new research shows.
Opinion
What Censorship in 21st-Century America Looks Like
Abigail Shrier has written an excellent book, Irreversible Damage: The Transgender Craze Seducing Our Daughters. Shrier's book, which I reviewed in a recent edition of National Review, is tactful, thoroughly researched, and fearlessly committed to the principle that "most teenagers are not in a good position to approve irreversible alterations to their bodies, particularly if they are suffering from trauma, OCD, depression or any of the other mental-health problems that are comorbid with expressions of dysphoria."
What American Schools Should Teach about Race, Racism and Slavery
Regarding race and much else, America's students are not taught history. In fact, they are not taught; they are indoctrinated. With anti-Americanism.
Remember when the ACLU defended unpopular speech? What students can learn from "Mighty Ira" documentary
Befriend your enemies
Downsize the Presidency
In Bloomberg Opinion, I argue that it's time to push back against the increasing tendency of presidents to govern by decree: "Biden has spent more time in Congress than any president in U.S. history. It would be fitting if his time as president moved the country partway toward restoring the proper role of the first branch of the federal government."
The Failure of Black Lives Matter
BLM's anti-police rallying cry was the dumbest, most self-destructive slogan in American politics in a very long time.
Panics and Persecutions: 20 Quillette Tales of Excommunication in the Digital Age
In an age when telling the wrong joke or using the wrong pronoun can cost you your career, Quillette magazine—founded in 2015 by Australia-based journalist Claire Lehmann—has provided a forum for thinkers of all political stripes to push back against the forces of intellectual conformity. Panics and Persecutions brings together a collection of especially compelling Quillette narratives, spanning subcultures from computer science to romance literature.
The Threat of Critical Race Theory
Like many of my fellow Fox and Hounds enthusiasts, I am ashamed of the history of racism and racial discrimination in California, indeed the country. I believe in what our founding fathers saw and declared as the American ideal – that "all men (and women) are created equal." I, as do millions of U.S. citizens, practice those words daily – in both my professional and personal lives.
For Your Own Good, Read Widely
If your media consumption is a steady diet of one-sided partisan news, you may start inventing catastrophes where there are none.
The Dumbest of Coups
In the modern era, there have been few more spectacularly bungled attempts to wrest power away from the forces of history than the August 1991 plot to keep the Soviet Union from imploding.
The Week in Pictures: Colonialism Protest Meal Edition
Look folks, there's an easy way about the government ban on having a traditional Thanksgiving feast with friends and family. Hold a protest against colonialist oppression instead! As we know, protests are exempt from the rules, and are "scientifically" proven to pose lower risk of COVID spread than, say, a MAGA meetup or a motorcycle rally in Sturgis. It's foolproof (necessary when dealing with government fools these days): just make up a sign that says, "This protest meal is 1619 Project compliant." Who knew that the Ibram X. Kendi wing of the left is literally a turkey wing? Well it is now.
A Two Tiered and Categorical Approach to the Nondelegation Doctrine
This essay was written for a book of essays on the nondelegation doctrine to be published by the American Enterprise Institute. Building upon an earlier article, I explore the original meaning of the Constitution's prohibition on the delegation of legislative power to the executive. I make two main claims.
Frederick Douglass' American Identity Politics
Mark Twain copied a friend's remark into his notebook: "I am not an American; I am the American." That is a claim—to be the American, the exemplary or representative American—that very few Americans could plausibly make.