News of the Week for Nov. 8th, 2020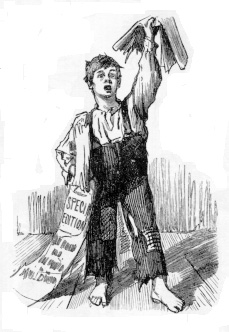 Election 2020
New Jersey's Election Day Votes Won't Be Counted until Next Week
If you're casting a ballot in person in New Jersey today, it will not get counted by election officials until . . . next week.
No, the "Popular Vote" Winner Does Not "Actually Win" the Election
A bad argument against the Electoral College is that because it is sometimes out of step with the "popular vote," the "real winner" sometimes ends up "losing." This is a bad argument for many reasons, but especially because presidential elections are not fought for the "popular vote" total, so it is extremely silly to draw any meaningful conclusions from it.
Referenda and the Parties
Kevin Williamson (seconded by Roger Clegg) cheers the results of referenda in California, noting that conservatives generally don't win elected office there. I wonder if conservative success in referenda play a part in the dearth of elected conservatives in the state. If you're a moderate or conflicted voter, you know you can put a brake on liberal governance in the state without having to go so far as to elect a Republican.
Good News from California Indeed
I want to second Kevin's post here and elaborate just a bit on what he says about the defeat of Proposition 16. This was the California ballot initiative that would have repealed the earlier, famous 1996 ballot initiative banning discrimination and preferences on the basis of race, ethnicity, and sex in public contracting, employment, and education. The Associated Press has now called the defeat, and currently the margin is about 56–44 percent.
Meet Biden's Presidential Chaperone, Mitch McConnell
Voters might have awarded the Democrat the Oval Office, but not the power to make progressives happy.
What Went Wrong for Trump in Omaha?
With 100 percent of precincts reporting, President Trump will win the state of Nebraska overall, but will not receive one electoral vote because he trailed Biden in the state's second congressional district. Biden won the second district, 52 percent to 45 percent, even though Trump held a rally in Omaha in late October.
Efforts to Absolve Trump of Blame Begin
For Spectator USA, Daniel McCarthy asks "Has Ben Sasse won it for Joe Biden?" Almost certainly not.
Losing Nebraska's Second District Could Cost Trump the Election
There are a lot of moving parts in the vote-counting, but at this writing, it still looks eminently plausible that Joe Biden could win the presidency by the narrowest 270-268 path in the Electoral College, if he wins Wisconsin and Michigan and holds onto his lead in Arizona, while Donald Trump wins Pennsylvania and holds onto his leads in Georgia, North Carolina, and Maine's Second District
Sen. Susan Collins Defies Polls, Wins Reelection
Senator Susan Collins, who was in for the fight of her political life in Maine, has won reelection. Moments ago she revealed in a news conference that her challenger, Sara Gideon, had called her to concede.
Oregon Decriminalizes 'Personal Use' Amounts of Hard Drugs, Including Heroin, Meth, Cocaine
On Election Day, Oregon voters approved a measure to decriminalize the possession of small amounts of drugs—any drugs. Measure 110 made it legal to carry "personal use" amounts of Schedule I drugs, including heroin, meth, cocaine, and MDMA. It also directs the Oregon Health Authority to use some of the cannabis tax revenue for the creation of drug treatment programs.
Greg Gianforte, Notorious for Assaulting Reporter, Wins Governor Race in Montana
Rep. Greg Gianforte (R-Mont.), the businessman politician who notoriously assaulted a reporter on the eve of a special election in 2017, defeated Lt. Gov. Mike Cooney (D-Mont.) in the gubernatorial race. Under Gianforte, Montana will have a unified Republican government, with Republicans controlling the state House, Senate, and governor's mansion.
Between an Antifa Maoist and a Dope, Portland Picks the Dope for Mayor
It's exactly the opposite of an embarrassment of riches. Portland voters re-elected Ted Wheeler in Tuesday's election but that's only because he was less odious and scary than his antifa opposition.
Town hall that doubles as an Election Day polling site ordered to remove Black Lives Matter flags
A town hall in North Carolina may lose its polling site status over the flying of Black Lives Matter flags.
In the House, a Red Wave
Much attention has been focused on the GOP's successful effort to retain control of the Senate, not so much on the races in the House, where Democrats had hoped to widen their majority. It didn't happen; in fact, Republicans netted five new seats, and counting, with several races unresolved. Politico headlines: "'Dumpster fire': House Democrats trade blame after Tuesday's damage."
Morningafterwise: A Look at Some Ballot Initiative Results
Did you know that today is apparently National Stress Awareness Day?
The single most likely outcome?
With a winner yet to be determined in a bunch of states, this race could go either way, and might not end up being all that close in the electoral college. However, it looks to me like the single most likely outcome is a Biden win by 270-268, the narrowest possible margin.
Identity Politics Hits the Wall
As of this writing (midnight eastern) it is still too close to call. The upper midwest states will make the difference, and it may take several days (or several weeks of court cases) to determine the winner. But two things are clear already: there has been an even bigger epic failure of the mainstream polls than there was in 2016. A related point is that the high turnout—perhaps the largest since 1908—appears to have helped Trump and Republicans.
California Voters Reject Economically-Illiterate "Rent Control" Ballot Measure
Californians were wise to learn from the failures of other states.
Good News for Conservatives from . . . California?
GOP candidates may have gotten killed in the Golden State last night, but conservative ideas carried the day in a handful of crucial ballot initiatives.
Californians Reject Legalized Discrimination at the Ballot Box—Despite Silicon Valley Cash Blitz
Voters in the Golden State overwhelmingly rejected a measure on Tuesday that would have made public discrimination legal.
Susan Collins Wins Re-Election Despite Never Having Led In A Single Poll
Decision Desk called the Maine Senate race for Susan Collins a few minutes ago.
California fails to overturn ban on affirmative action in college admissions
On November 3, California voters had a chance to overturn the state's ban on affirmative action.
Trump Won Highest Share of Non-White Vote of Any Republican Since 1960, Exit Polls Show
President Trump has won the highest share of non-white voters of any Republican presidential candidate since 1960, according to preliminary results from Tuesday's election.
California's Prop 16, which would remove a racial discrimination ban from the state constitution, was defeated
I wrote about California's Prop 16 about a month ago. In case you missed it, Prop 16 was designed to remove a passage from the state constitution which reads: "The state shall not discriminate against, or grant preferential treatment to, any individual or group on the basis of race, sex, color, ethnicity, or national origin in the operation of public employment, public education, or public contracting."
NH State Senate Flips to GOP, House Balance Still Unknown
Republicans have regained control of the New Hampshire Senate, a switch analysts attribute in part to Gov. Chris Sununu's efforts to help down-ballot candidates.
The state of play in Georgia
Last week, I wrote about what to expect from the election in Georgia. I based my post largely on the analysis of a Power Line reader from Georgia, an insider with extensive experience observing and participating in Georgia politics.
Democrats' Election Failures Extend to State Houses and State Legislatures
Going into Tuesday's election, Democrats were supremely confident that they would sweep the board and begin a golden age of left-wing dominance at the polls. Nate Silver gave Democrats a 75 percent chance of taking over the Senate. Election "experts" believed that the Democrats would pick up from 5-15 seats in the House.
Colorado Passes Resolution That Awards Electoral Votes to Popular Vote Winner
Mob rule is totes cool.
Racial Thunder Out of California
Voters send a message to the Supreme Court on race-based preferences.
Rumor Mill: Did Ballot Counters In PA Take The Day Off?
No, no one's goldbricking in Pennsylvania. I'm not sure where this rumor started, but it ran like wildfire on social media for a while. Ballot counters in Allegheny County, Pennsylvania did put aside around 29,000 ballots until tomorrow, but as WESA-TV's Chris Potter reports, it's not to get some time in on the golf course. It's because an Allegheny County vendor screwed up its initial delivery of ballots to those voters, requiring special handling — which everyone knew would happen.
Wait, Do Republicans Actually Have A Chance Of Winning The House?
Last night in a letter to her caucus Pelosi called the election a "challenging" one for Democrats.
Team Trump Files Suit In Nevada Over Alleged Non-Resident Vote
This morning, Fox reports that Team Trump will announce a voter-fraud lawsuit in Nevada, a state that halted its reporting yesterday morning. It's the third state so far in which the campaign will ask for court intervention
Wisconsin's Voter Turnout Wasn't Suspiciously High
Claims on social media that Wisconsin's turnout was suspiciously high are wrong. Craig Gilbert of the Milwaukee Journal Sentinel explains
The 2020 Election Has Brought Progressives to the Brink of Catastrophe
This week, the American left clambered out of hell, only to find itself condemned to political purgatory.
"A decade of power": Statehouse wins position GOP to dominate redistricting
Democrats spent big to take control of state legislatures but lost their key targets. Now they'll be on the sidelines as new maps are drawn.
Republican Women Lead the Way in GOP House Wins
The New York Times has a detailed look at how female Republican politicians were a big part of why GOP candidates over-performed in House races, something that Rich Lowry pointed out earlier today on the Corner.
The Wait Continues
On the menu today: the state of play in the six states not yet called in the 2020 presidential election: Arizona, North Carolina, Georgia, Nevada, Pennsylvania, and Alaska.
Stolen, Stealing, and Procedure
I'm not a Democrat. By virtue of not being a Democrat, my first reaction when an election doesn't go my way is not to claim the election was stolen or question the legitimacy of the election. I want to address real concerns about the election and the possibility of a stolen election, but I need you to understand that first.
Virginia Democratic Congresswoman: "Don't Say Socialism Ever Again"
Washington Post congressional reporter Erica Werner is reporting, more or less live on Twitter, about a conference call among House Democrats discussing why the 2020 elections did not go anywhere near as well as they expected. Apparently Virginia congresswoman Abigail Spanberger, who is narrowly ahead in her race, is quite angry with the more outspoken members of the progressive wing of her party
Progressivism, or Why the Culture War Is Turning in the Republicans' Favor
On a House caucus call today, Democratic Representative Abigail Spanberger, reportedly in an agitated state, warned that Democrats "lost races we shouldn't have lost." She further claimed that "defund police almost cost me my race because of an attack ad. Don't say socialism ever again. Need to get back to basics. . . . If we run this race again we will get f***ng torn apart again in 2022."
Some Thoughts about Kooks
The only incontrovertibly true sentence I can remember Donald Trump ever having spoken is: "Bad things happen in Philadelphia."
"No merit" to felt-tip pen controversy surrounding ballots
It was all over social media late on election night, if you used a felt-tip pen to fill out your ballot will it be rejected?
A Trump loss will overshadow a catastrophic election for the Democrats
Biden will enter the Oval Office perhaps the weakest Democratic president since 1884
Michigan Software Diverted GOP Votes to Dems
This afternoon, the Republican Party of Michigan held a press conference and alleged that a software "glitch" caused thousands of votes for Republican candidates to be counted for Democrats instead
When the Dem Color Wheel Derails
Just imagine how much angst there was in the New York Times newsroom when they wrote this headline, let alone the copy that followed in the body of the story
Dems Form Circular Firing Squad
Most pre-election forecasts were certain that Republicans would lose ground in the House of Representatives, but as of this moment, it is not impossible that Republicans might take the House right now. They elected a record number of GOP women candidates. (Incidentally, Republicans did well in state legislative races around the country, and didn't lose control of a single chamber.)
Mississippi Puts God on Its State Flag
At least one state has taken a strong stand against America's secularizing culture. Voters in the state of Mississippi chose a flag with "In God We Trust" emblazoned on it. This summer, amid the George Floyd protests, the state legislature passed a bill to retire the 1894 state flag — the Confederate Battle Flag of the Army of Northern Virginia — and adopt a new flag.
Portland Rioters Set Fire to City Hall in Third Night of 'Marches of Terror'
On Thursday night, rioters in Portland, Ore., targeted a city councilor at his home for his "No" vote on defunding the police, before setting fire to Portland City Hall. This continues marches that have taken a starkly more violent turn since the fatal police shooting of a black man in Vancouver, Wash., last week, and the three nights since Election Day. The riots have ratcheted up the amount of violence, destruction, intimidation, and lawlessness, even as Portland and the governor increase their police response.
Progressives Refuse to Hear What Voters Had to Say
Sorry, AOC. Americans rejected your side's dream of a sharp left turn just as they rejected Trump.
"A Decade of Power": GOP Racks Up State Legislative Wins Ahead of Redistricting
"It was a huge night for state Republicans"
Postal Worker Arrested And Charged With Failing To Deliver Over 800 Pieces Of Mail Which Included Three Absentee Ballots
U.S. Attorney James P. Kennedy, Jr. announced today that Brandon Wilson, 27, of Buffalo, NY, was arrested and charged by criminal complaint with delay or destruction of mail. The charge carries a maximum penalty of five years in prison and a $250,000 fine.
An Irritatingly Early Note on 2022
Republicans will likely need to defend 7 vulnerable Senate seats in the 2022 midterms. Alaska's Lisa Murkowski, Wisconsin's Ron Johnson, and Florida's Marco Rubio are sure to run to run for reelection. Richard Burr of North Carolina and Pat Toomey of Pennsylvania have both announced that they will be stepping aside. Iowa's 87-year-old wunderkind Chuck Grassley has not yet decided whether to seek another term and it remains to be seen whether Georgia's Kelly Loeffler will hold her seat this year such that she can run as an incumbent in 2022.
Across the Country, Biden Underperformed the Polls but Outperformed Hillary
Andrew Gelman — who, as I noted earlier in the week, helped design The Economist's election-predictor but admitted it was misfiring before Tuesday even began — takes stock of what happened. Two charts in particular illustrate the basics of the 2020 election.
Pat Toomey: No Evidence of Significant Voter Fraud in Pennsylvania
In an interview with the Today show on Thursday, Pennsylvania's Republican senator Pat Toomey said he is not aware of any evidence of significant voter fraud anywhere in the state, and the slow vote count is simply a function of the surge in mail-in voting and Pennsylvania election officials being prohibited from counting those votes until Election Day.
The Never Ending Election of the Never Ending 2020: Some Thoughts
A friend asked this morning what my quick bottom line take is on The Never Ending Election of the Never Ending 2020. Since answering the question forced me to get down to brass tacks, I figured I'd share these two conclusions
No, We Don't Need Racial Preferences
Racial preferences are not popular in America. Not even in California, where the effort to repeal Prop. 209 was handily defeated in the election, despite support from business, celebrities, institutions and the Democratic Party, backed by a huge bankroll. (Spending on the campaign to repeal the racial neutrality language was ten times the spending to preserve it.)
If Trump runs in 2024, could any Republican beat him?
As we await the final results to come in from the decisive states, let us assume for a moment that this election ends in the way that now appears most likely. That is, Joe Biden wins, and a large number of conservatives are convinced that the only reason President Trump lost is that Democrats stole the election.
Florida County Passes "Rights of Nature" Charter Amendment
I have been warning for years against the "nature rights" movement — only to be met mostly by eye-rolls and complacent chuckles of, "What will they think of next?"
Joe Biden: I have won a mandate to fight climate change and systemic racism
"They've given us a mandate for action"
The GOP: 2021-2023
Despite the fact that President Trump has promised to explore all of his legal options before conceding the election (as he should), the math in the states under consideration doesn't look particularly sunny for him. With that in mind, while remembering the dedicated battle that Donald Trump waged, it may soon be time to consider what the next steps are for the GOP moving forward after the inauguration of Joe Biden. Despite others having to be the bearers of bad news in terms of an end to the Trump presidency and the election of new leaders with a decidedly socialist agenda, I'm going to say that things could definitely be worse. And with a bit of calmness and foresight, the damage from this election may not be as bad as some may be anticipating.
Biden appears to have won the presidency. But it's Republicans who should be excited.
Last week, a potential Joe Biden victory looked like the first step toward the destruction of a number of institution norms. He flirted with packing the Supreme Court. He supported eliminating the filibuster. He wanted to add states to pack the Sen…….We hope you appreciate our content. Subscribe today to continue reading this story, and all of our stories.
Georgia, Georgia, Georgia
There is no doubt about the significance of these races, but Chuck Schumer yesterday put it succinctly/
Why the Voter-Fraud Canard?
No one in their right mind believes that Donald Trump will still be president come January 20. This is not Bush v. Gore. In that instance, the candidates were separated by barely 1,000 votes in a single state. Trump, in contrast, has lost the electoral college by tens of thousands of votes across several states: Wisconsin, Michigan, Pennsylvania, Georgia, and as of right now, Arizona. And yet, many Trump boosters, including intelligent and formerly respectable conservatives such as Newt Gingrich, are making the rounds insisting that Biden's leads are the result of voter fraud. Gingrich says that Republican poll-watchers have been denied access to the locations where ballots are being counted. This is demonstrably false.
Rep. Dan Crenshaw Tells QAnon-Supporting Rep-Elect to 'Start Acting' Like a Member of Congress
Rep. Dan Crenshaw has been busy making a name for himself in Congress as a tough-talking straight-shooter who doesn't mind calling out members of his own party when he thinks they're wrong. After newly minted Congresswoman Marjorie Taylor Greene took off after Crenshaw for not being fanatical enough in his devotion to Trump to get on the "Stop the Steal" bandwagon, Crenshaw promptly put her in her place — on the back bench of Congress.
Riots & Revolution
Roots of Antifa: This "Idea" Has Violent Consequences
As riots and looting consumed Philadelphia this week after a fatal police shooting, a radical left-wing group, the "Philly Socialists," began monitoring police scanners and relaying information to help protesters evade arrest. At one point, the Philly Socialists tweeted out a clue as to their street allegiances: "Do humanity a favor and learn what antifa stands for."
Moment foul-mouthed female anti-Trump protester, 24, is arrested in NYC for spitting in cop's face and screaming 'f*** you fascist'
Devina Singh, 24, was filmed spitting into an NYPD officer's face as she took part in an anti-Trump protest in New York on Wednesday night
From the Chronicle of Peaceful Protests
Does anybody at the New York Times speak English? The Times reports
University apologizes, faces calls to fire campus safety officer over Blue Lives Matter sticker
Santa Clara University sent an email condemning a campus safety officer for displaying a Blue Lives Matter sticker during a Zoom call.
Minnesota College President Offers To Cover Bail Costs For Student Protesters
Macalester College President Suzanne Rivera is offering to reimburse the bail costs of any student arrested during a protest over the 2020 presidential election. The Minnesota college president wants "to affirm" that students "have the support of Macalester in various ways."
Gurnee officers cleared in fatal Route 41 shooting of woman armed with military-style rifle
Two Gurnee police officers "acted reasonably and appropriately" in a May 23 confrontation on Route 41 that ended with the officers shooting a woman armed with a military-style rifle, according to a statement released late Friday by Lake County State's Attorney Michael Nerheim.
Rapper Killed by "Systemic Racism" and Semiautomatic Pistol Fire, But Mainly …
. . . yeah, it was the pistols that killed him
1619 Project writer Nikole Hannah-Jones says American flag outside childhood home 'embarrassed' her
Nikole Hannah-Jones, who won a Pulitzer Prize for role in the 1619 Project, spoke at a virtual event hosted by Harvard University..
Corona Virus
Covid: Why this cancer patient feels coronavirus has 'cost me a future'
Two years ago Simon Green was being treated for a tumour and thought he'd recovered – but at the start of 2020, he became unwell. The keen wheelchair athlete was told he needed an MRI scan, which was scheduled for March. But then the coronavirus pandemic began – and it was postponed.
Global coronavirus cases exceed 50 million after 30-day spike
Global coronavirus infections exceeded 50 million on Sunday, according to a Reuters tally, with a second wave of the virus in the past 30 days accounting for a quarter of the total.
Gun Rights
Gun Sales Continue to Climb, Especially Among Black Men and Women in 2020
GOOD. The 2nd Amendment is for everyone. Americans should embrace their natural right to bear arms.
A Montana Second Amendment Referendum Passed Despite Being Massively Outspent
Joe Biden may have wound up winning a stay in the White House, but we continue to see signs of fallout further down the ballot indicating that he may have been an outlier. The progressive agenda and some of its more vocal Democratic supporters took a beating around the country this week. The latest example comes to us from the Big Sky State. There was a referendum on the ballot in Montana that would prevent local and municipal governments from passing laws restricting gun ownership and portability beyond the limits of state and federal gun control laws already in place. One of the bigger gun control groups in the country flooded a boatload of cash into opposing the referendum but it still managed to pass anyway.
Hide the Decline
Environment &
"Green Energy"
The future of nuclear: power stations could make hydrogen, heat homes and decarbonise industry
Nuclear power has provided low-carbon electricity to the UK for over 60 years and today it generates 17% of the country's electricity. Until mid-2018, 15 nuclear reactors were the country's largest source of low-carbon energy. Of these, only Sizewell B is planned to remain operating in 12 years' time. The only new plant under construction is Hinkley Point C, and with a total generating capacity of 3.26 gigawatts, it would provide just 8% of the UK's current electricity demand.
Obamacare
Government in Healthcare
As Supreme Court Weighs Obamacare, Health Insurers See Law's Survival
The health insurance industry doesn't see the U.S. Supreme Court overturning the entire Affordable Care Act and leaving tens of millions of Americans without medical coverage.
War & Terror
Vienna gunman, a convicted terrorist, was released after eight months in prison
The death count from the Vienna terrorist attack reportedly is up to four, with 22 injured. Some of the injured are fighting for their lives.
How China's J-20 Stealth Fighter Could Help Beat America in a War
Could they take out U.S. tankers, surveillance planes, or airborne command posts?
National
Is Kamala Harris a Marxist or just incoherent?
I don't know. The main thing I know about Harris is that she's an opportunist. If you don't think so, check with some of the people she prosecuted in California.
U.S. Commission on Civil Rights members seek probe after Northwestern faculty declare they're racist
Four members of the U.S. Commission on Civil Rights have asked the U.S. Department of Education to investigate "the admitted racism of several employees at the Northwestern University Pritzker School of Law," according to a memo the commissioners sent to department.
"Most organizations" are racist, Ibram Kendi says at webinar hosted by Stanford University
Part of series on removing "barriers of power and privilege"
California Legalizes Shoplifting With Predictable Results
Through a series of measures starting back in 2014, the state of California has made it increasingly easy for people to commit property theft and get away with it. This trend has only accelerated during the ongoing riots, as cops are instructed to "disperse" looters rather than trying to arrest them. Even in cases where they do manage to catch somebody stealing, it's too often not worth the trouble of taking them down to the station because they'll just be released immediately without bail anyway. And as we've seen in other places like New York City, store managers in California are telling their employees to not interfere with looters for fear of being branded as racists on social media or even run into lawsuits over alleged discrimination. As a result, businesses are shutting down for good. That happened again this week as yet another Walgreens has closed its doors permanently.
Duke computer science department offers new class on race and gender
Department bumped it up to fall semester because of George Floyd's death
Great argument in Fulton today! #SCOTUS looks poised to protect foster families and their Catholic foster care ministry.
Main question is how broad the vote will be (8-1, 9-0?) and how broad the reasoning (is Smith in play?).
Will Bidens judicial nominees be confirmed?
It seems clear that Joe Biden will be the next president. The make-up of the Senate is less certain. It looks like there will be two run-off elections in Georgia and that the Dems will have to win both to get to 50 seats. Odds are they won't accomplish this.
Russia Moves to Grant Ex-Presidents Lifetime Immunity From Prosecution
Russian lawmakers submitted legislation Thursday that would grant former presidents lifetime immunity from criminal prosecution under President Vladimir Putin's constitutional reforms, Interfax reported.
On confirming (or not) Biden's non-judicial nominees
After the 2016 election, Republicans controlled the White House, the Senate, and the House. In theory, President Trump should have been able to have his nominees confirmed by the Senate fairly promptly. However, Senate Democrats, despite being in the minority, managed to block the confirmation of key nominees throughout the federal bureaucracy.
University tasks librarians with fighting racism on campus
St. John's University forms task force to eradicate racism
UW "surprised" to find that most students aren't racist
The University of Wisconsin-Madison conducted a multi-year study to see whether its own students treated others differently based on their identities.
Critical Race Training or Civil Rights Law: We Can't Have Both
Critical Race Theory (CRT) is a perspective that now influences the behavior of many employers, including major corporations and universities. It has also infiltrated federal government employment training. CRT is an impetus for the New York Times' 1619 Project, now shaping school curricula across the country.
AOC And Democrats Are Eager To Archive Records, Make Lists To Ensure Trump Allies Face "Accountability"
This afternoon, AOC tweeted out a desire to make sure someone was keeping track of Trump supporter's tweets so they could be held accountable for them
Smashing ""Whiteness" in the Classroom
Ohio's education department offered—and withdrew, at least for now—a startling collection of "antiracist" teaching supplements.
Twitch suspends DragonForce guitarist Herman Li for playing his own music
Twitch continues its DMCA takedown rampage, this time suspending the channel of DragonForce guitarist Herman Li for playing his own music.
Short Circuit: A Roundup of Recent Federal Court Decisions
Check fraud, 'golf balls,' and ADA law
U.C. Irvine Law Review Adopts Diversity Statement
"Diversity in scholarship promotes historically underrepresented authors, ideas, and perspectives in the field of law."
Economy & Taxes
October Jobs Report: Unemployment Down to 6.9%, Private Sector Employment Up Over 900,000
Will the economy continue to grow? Winter is coming…
International
Neanderthals and humans were engaged in brutal guerrilla-style warfare across the globe for over 100,000 years, evidence shows
Neanderthals and Homo sapiens evolved from one ancestor 600,000 years ago
The Frustration of Emmanuel Macron
Emmanuel Macron is fed up with how some Anglophone media outlets have portrayed his government's crackdown on Islamist activity in France.
Chinese Government Goes After Nuns!
The pope just renewed the Vatican's deal with the Communist Chinese to govern the appointment of bishops in China. In what I interpret as a show of utter contempt for the Church, the government has now forced nuns to leave a convent.
Alex Trebek, Longtime Host of 'Jeopardy!' Loses Battle With Pancreatic Cancer
Moments ago, "Jeopardy!" announced that Alex Trebek, who has been the host of the much-loved show "Jeopardy!" "passed away peacefully at home early this morning." He was 80 years old.
Opinion
Deep Thoughts: Can The Senate Be Un-Nuked?
This might seem like a strange question to ask in the midst of all the insanity today. The idea, however, would be to figure out a way to dial some of it back, at least in some small measure. If the current results hold up in the election — meaning that Joe Biden wins the presidency and Republicans control the Senate — then Mitch McConnell becomes the biggest Republican power broker in Washington for at least the next two years.
Why Shouldn't McConnell Push for Centrist Cabinet Nominees?
I'm hearing from a few Republicans who are wondering why Senate Majority Leader Mitch McConnell would effectively do a potential President Biden a favor, by discouraging hard-left cabinet nominees and signaling that only centrist options would have smooth confirmations. The argument is that a Biden cabinet with Elizabeth Warren at Treasury, Bernie Sanders at Labor, Susan Rice at State and Stacey Abrams as attorney general would freak out America and lead to a quick backlash against the new administration.
Birth of the Coalition of Normal People May Be Upon Us
Throughout this election, there were signs of the birth of a coalition of normal people unhappy with the radical turns our country has been taking. Regardless of how the presidential race turns out, the potential political realignment is unmistakable.
The Nuns Will Beat Biden
When the Little Sisters of the Poor and allied groups won their most recent victory at the Supreme Court this summer, Joe Biden said he wanted not just to undo that decision but to go back to the pre-Hobby Lobby version of the Obama administration's contraceptive mandate. He never explained how he could attain this goal, and the election makes it a longshot.
Our Two Minority Parties
As the results of the election come gradually into sharper focus, both parties have good reason to be frustrated. Both have been rebuked in some important respects by the electorate. And both rebukes are justified. If the parties are willing to learn from them, the result might be good for our politics.