News of the Week for Nov. 2nd, 2020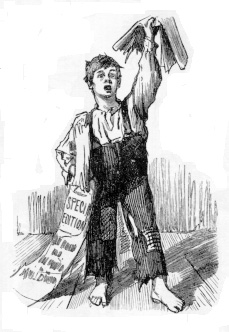 Supreme Court Vacancy
Amy Coney Barrett Confirmed 52-48
Swearing In Ceremony
Amy Coney Barrett Sworn in by Justice Clarence Thomas at the White House
The Senate voted on Monday evening to confirm Amy Coney Barrett to the Supreme Court by a vote of 52-48, mostly along party lines, fulfilling President Trump's vow to nominate originalist judges to the nation's highest court. She was ceremonially sworn in by Supreme Court Justice Clarence Thomas tonight at the White House. On Tuesday, Barrett will become an official member of the Court when she is sworn in by Chief Justice John Roberts at a private ceremony at the Supreme Court.
Democrats Give Away the Game: They Want the Supreme Court to Unilaterally Amend the Constitution
Democrats are terrified that the Supreme Court will return to deciding cases based on the clear meaning of the Constitution and the laws duly passed by Congress, rather than usurping power to ram through a leftist agenda in the name of preserving "rights" the Founders had never conceived of. Yet Americans aren't exactly keen on handing unlimited power to nine super-legislators in black robes.
The New Court
The addition of Justice Amy Coney Barrett to the Supreme Court could be transformative in many ways. The effect of a new brilliant and persuasive originalist judge on the balance of the Court, and on the ways in which litigants approach it, will reverberate for many years to come. But among the most significant implications of her presence on the Court may be its effects on the struggle for the soul of the conservative legal movement.
The Kavanaugh Court
If Justice Barrett votes as her mentor Justice Scalia did, she will be part of an ascendant conservative majority on the Supreme Court. What kinds of decisions can we expect from this majority? Short answer: Ask Brett Kavanaugh.
Judicial Power Isn't All or Nothing
Jonathan Fischbach argues in Politico that we should reconsider Marbury v. Madison: Letting the federal courts strike down laws as unconstitutional isn't something the Constitution authorizes, and has led to more harm than we sometimes appreciate.
NY Times: Seven Ways To "Fix The Supreme Court" (Update: Thought Experiment)
In response to the confirmation yesterday of Amy Coney Barrett, the NY Times published a multi-part editorial today titled "How to fix the Supreme Court." The paper offers seven separate editorials by different authors only one of which recommends leaving the courts as they are. The other six pieces recommend different fixes from packing the Supreme Court to creating a term limits for Justices.
Why Progressives Are Freaked Out about Conservatives Controlling Just One Elite Institution
The freakout by Democratic politicians and progressive and liberal pundits over the confirmation of Amy Coney Barrett has really been something to behold. As Isaac Schorr noted, the New York Times ran seven simultaneous columns pushing Court-packing. David Harsanyi rounded up some of the alarmist Democratic reactions, such as Chuck Schumer calling Justice Barrett's confirmation "one of the darkest . . . days in the long history of this Senate" and Ed Markey's unhinged, up-is-down screed about how "Originalism is just a fancy word for discrimination." Michael Brendan Dougherty noted the bizarre habit of saying that Justice Barrett is taking "Ginsburg's seat," as if Ruth Bader Ginsburg did not herself replace one of the two dissenters in Roe v. Wade. The tantrums on Twitter were even more technicolor. As usual, the online progressives were the most unhinged.
The Supreme Court now
What is the shape of the Supreme Court now that Amy Coney Barrett is a member? Three articles consider the question.
Election 2020
California's Racial Scare Campaign
Behind in the polls, preference supporters roll out the KKK and David Duke.
Biden: You Can Frack For Natural Gas But You Can't Burn It
In one of the rare instances where the media has bothered to ask Joe Biden about anything of substance, he was forced to give an answer during the last presidential debate about whether or not he was planning on banning fracking. He flip-flopped on that issue yet again, saying that he would not be banning fracking, likely because he's aware that the polls in Pennsylvania are hanging by a thread at the moment. But as C. Boyden Gray points out this week at Real Clear Politics, Joe Biden's answer wasn't just at odds with previous statements by both he and his running mate. He's also directly contradicting information published on his own campaign website. Despite trying to clean up the mess caused by those remarks by saying we couldn't get rid of fossil fuels "for a while," that depends entirely on how long you think "a while" might be. Uncle Joe still has a promise on his website claiming that we'll be done with fossil fuels by 2035.
Could Libertarians shake up Wyoming elections this year?
Wyoming, like the rest of the country, has a two-party problem. Despite the libertarian streak running through the state's strong, conservative tradition, Wyoming has never elected a third-party candidate to the Statehouse, never nominated a non-Republican or Democrat to its two seats in Congress, and never boosted one to the governorship.
Polls: Biden has substantial lead in three key states
President Trump's victory in 2016 was based on his wins in Pennsylvania, Michigan, and Wisconsin. How does this year's race stand in these three states?
Black Lives Matter has brought violence and destruction to Iowa. Senate candidate @GreenfieldIowa refuses to endorse the group publicly. Privately, however, she told our investigator something entirely different. pic.twitter.com/wssE88lZVC

— Accuracy In Media (@AccuracyInMedia) October 27, 2020
Part 2 pic.twitter.com/N0Bze0f2uk

— Accuracy In Media (@AccuracyInMedia) October 27, 2020
Facebook tells academics to stop monitoring its political ads for any rule-breaking…. on privacy grounds
Irony overload as social media giant accuses NYU of bulk data collection
Boston man arrested in connection to ballot drop box fire investigated by FBI
39-year-old Worldy Armand will be charged with willful and malicious burning
A Tentative Slight Decline in North Carolina's African-American Early Vote
So far, more than 3.4 million North Carolinians have voted early — that is 46.5 percent of the state's 7.3 million eligible voters.
Ana Navarro Gets Mad at Those Who Voted for Mickey Mouse
CNN political analyst Ana Navarro-Cárdenas, last night: "If you're mad #AmyConeyBarrett was just rammed through to replace RBG, then you better get off your duff and vote. Elections have consequences. To those who voted for Jill Stein or the pot-smoker from New Mexico, or wrote-in, "Mickey Mouse…congrats on your new SCOTUS Justice!"
The Kamala Harris Nervous Laugh is What Gamblers Call a "Tell"
"I would love to play poker with Kamala Harris because she has the most obvious tell in the history of politics"
What History Tells Us about the GOP's Chances of Holding the Senate If Trump Loses
For clues, look to Trump's polling in the states that will determine control of the chamber.
Bobulinski Bombshell: The Bidens are 'Compromised' and Lying About Joe's Knowledge of Hunter's Deals With China
Former Biden family business associate Tony Bobulinski appeared on Tucker Carlson's show on the Fox News Channel Tuesday night. The former U.S. Navy nuclear technology officer explained in detail how he became involved with the Biden family and the nature of the deals they have been engaged in primarily through Hunter Biden, Joe's son.
Donald Trump Is Just Not an Easy Sell in the Western States, Compared with a Generic Republican
From 1980 to 2008, the Republican presidential candidate was from either California (Ronald Reagan), Texas (George H.W. Bush, George W. Bush), Kansas (Bob Dole), or Arizona (John McCain). During that time, most political observers probably got used to the idea that a Republican presidential candidate would always perform strongly in Western and Midwestern states outside of the West Coast.
Ho hum. PA's largest county mails out tens of thousands of flawed ballots
It's becoming increasingly clear that it's not the US Post Office that's going to cause all of the headaches with mail-in voting next week. (Well… not all of them, anyway.) It's the Boards of Elections in the many states that are launching out into the uncharted waters of massive vote-by-mail processes without ever having tackled the task on this scale before. This is far from the first case, and I seriously doubt it will be the last, but Allegheny County in Pennsylvania managed to botch the process themselves a couple of weeks ago. National Review's Jim Geraghty had the details in today's edition of the Morning Jolt.
What's Happening to the Gender Gap?
In 2016, 52 percent of men and 41 percent of women voted for Donald Trump. Subtracting them yields one measure of the gender gap in voting: 11 percent. The comparable figure in 2012 was 9. There have been a lot of predictions that this year will see the gap get bigger still.
Judge: Virginia can't count some ballots without postmarks
A judge ruled Wednesday that Virginia elections officials cannot count absentee ballots with missing postmarks unless they can confirm the date of mailing through a barcode, granting part of an injunction requested by a conservative legal group.
Oh My: Two Polls Put Trump In Range In … Minnesota
I want to believe. And one thing seems certain — Minnesota is actually in play again this time around. A new round of polls all show this state to be within single digits in both the presidential and Senate races, with the two Republicans gaining momentum in the final stretch … or perhaps a couple of the pollsters recognizing issues with their previous voter models. Even if that's the cause, it still shows Trump trailing by less than five points in the Real Clear Politics' polling average.
Nickelodeon Deletes Thousands Of Votes In Their "Children's Poll" For President After Too Many People Voted For Trump
Nickelodeon conducted it's annual mock presidential election where they asked children age 6-14, who they would vote for President of the United States.
Political Analyst: Cunningham's Affair Scandal Destroys Big Lead in North Carolina Senate Race
"There has been an erosion in Cunningham's numbers. It's hard to attribute it to much other than the scandal surrounding Cunningham."
Why Absentee Ballots Arriving after Election Day Represent a Vote-Counting Problem
Why shouldn't states allow ballots postmarked before or on Election Day to be counted if they arrive after Election Day?
Maine Senate Poll Shows Susan Collins and Sara Gideon in a Dead Heat
Republican senator Susan Collins and Democrat Sara Gideon are nearly tied in a new SurveyUSA poll that was conducted October 23-27. On the initial ballot test, Collins garners 45 percent to Gideon's 46 percent. But Maine has ranked-choice voting, which means third-party votes are reallocated to those voters' second and third choices if no candidate gets an outright majority, and Gideon leads Collins 51 percent to 49 percent after those votes are redistributed.
The Other Side of the Gender Gap
Having noted in this post that 1988 was the last time a majority of American women voted for a Republican presidential candidate, I got to wondering when the last time a majority of American men had voted for a Democratic presidential candidate. I thought it might have been 2008, during the Obama/financial crisis blowout, but it turns out (according to the exit polls) that Barack Obama got a narrow plurality. Bill Clinton got a plurality in his first run, too. The last time a Democrat won most male voters was all the way back in 1976.
The races in Georgia
Last night, in discussing the state of the race to control the Senate, I cited an analysis by FiveThirtyEight. That analysis gives the GOP the edge in picking up a seat in Alabama, but the edge to Democrats in capturing seats in Colorado, Arizona, North Carolina, Maine, and Iowa.
More than 230 Federal Election-Related Lawsuits Have Been Filed Already
There's no doubt that the coronavirus pandemic has thrown the machinery of the election into chaos. According to a study by USA Today, there have been 230 election-related federal lawsuits filed since the first of the year with another legal tidal wave coming after Election Day.
Calif. voters to decide whether to legalize affirmative action in hotly contested ballot measure
The proposition, if approved, would hurt minorities in the higher education realm, critics argue
Quinnipiac Polls Iowa: Ernst 48, Greenfield 46
Quinnipiac polls have produced some of the best numbers for Democratic candidates across the country this year, and earlier this month the pollster found Iowa Republican senator Joni Ernst trailing Democrat Theresa Greenfield 45 percent to 50 percent. But the latest Quinnipiac survey, conducted October 23–27, shows Ernst turning things around: She now holds a slim lead — 48 percent to 46 percent — over Greenfield. The same poll shows Trump one point ahead of Biden: 47 percent to 46 percent.
California GOP's Fading Fortunes
Whatever happens in the national election, the state elections will likely mean a continued consolidation of union and progressive power.
Some Biden Voters May Prefer a Republican Senate
Split control could end the cycle of partisan overreach followed by backlash that we have gone through so many times.
Bernie Sanders Endorses Portland Mayoral Candidate Sarah Iannarone, Noted Fan Of Communist Tyrants (Update)
Back when Bernie Sanders was still in the race for the Democratic nomination he used to claim that, despite his support for the Sandinistas and his honeymoon in the USSR, he didn't support revolutionary socialist governments like the one in Venezuela. Instead, he said he supported the more moderate social democracy of the kind popular in Scandinavia. People pointed out that Scandinavian countries today aren't as socialist as they once were but in any case there's some news today that suggests Bernie didn't mean all of that anyway. Yesterday he endorsed Portland's far left mayoral candidate Sarah Iannarone
Fraudster attempts to register dozens of dead Democrats as voters in Broward
Authorities have uncovered an attempt to register dozens of dead people as Democratic voters in Broward County.
Last day the busiest for Clark County early voting
As 81-year-old Delma Brown scooted her walker out of Pearson Community Center as part of the final cohort of Nevadans to vote early in the 2020 general election, she was asked what motivated her to cast her ballot.
Handicapping the Post-Election Unrest
Reading Stephen Kruiser's Friday column about the possibility of election night and post-election civil unrest inspires speculative analysis about various scenarios that may present after America votes on Tuesday. Of course, the voting hasn't been and will continue not to be only on Tuesday, and that's a big part of a potential problem.
Who's Up For A Whole Bunch Of Mostly Random Data Points About The State Of The Election?
There's so much information about polling and turnout floating around right now that it's almost impossible to shape it into a narrative that makes sense. So let me toss what I've seen so far today at you and you can choose your own adventure.
Hundreds Of Thousands Of "Dubious" Ballots Sent Out Just In Los Angeles County
As we were wrapping up the final week before election day, CBS Los Angeles was still finding errors of various types with the mail-in ballots being sent out to people in L.A. County. How many errors are we talking about? Nearly 300,000. While it's not as if even this level of incompetence and potential for fraud is going to risk flipping the state to Donald Trump, there are many down-ballot races on the line and they could certainly be impacted significantly. Some of the problems that cropped up in this batch were similar to the recurring issues we've covered here before. Others, however, were previously unreported types of errors that should prove quite alarming, showing an even higher risk of voter fraud and a need for California (and most of the states) to work aggressively to clean up their voter rolls.
Susan Collins Hits Opponent for Dodging on Court-Packing
At a Maine Senate debate this week, incumbent moderate Republican senator Susan Collins criticized her Democratic challenger for refusing to take a position on increasing the number of justices on the U.S. Supreme Court.
A Simple Summary of the Fight over Election Laws
NRO has hosted a lot of great pieces about the current fights over election laws — see Andy McCarthy and Dan McLaughlin — but I wanted to add a very simple three-point breakdown of why we're in the situation we're in
No Return to Normalcy
I have a little essay in a section of the Irish Times today, dedicated to the U.S. election. I wanted to address a misconception about American politics, one that Barack Obama articulated in a recent speech in Philadelphia, and that I take to be common among many people abroad. Namely, that if Donald Trump goes away, many of the conspiracy theories stalking our politics will go with him. It's the delusion that somehow by electing a "normal" president, our politics can return to normalcy.
Biden says he will make Equality Act — which would destroy women's rights — a top priority, if elected Oct
Democratic presidential candidate Joe Biden is promising — if he wins the election next week — to make passage of the Equality Act a top priority and hopes to sign the bill into law in his first 100 days, according to a Reuters article.
Celeb-packed apartments to be protected by armed guards on Election Day
Where can you get a doorman, pool access and protection from marauding extremists?
The Economist Warns Democrats the Equality Act Goes Too Far
Joe Biden said in an interview this week that he would "make enactment of the Equality Act a top legislative priority during my first 100 days – a priority that Donald Trump opposes."
Oregon voters to decide on decriminalizing heroin, cocaine and LSD
Oregon could become the first U.S. state to decriminalize possessing hard drugs like heroin, cocaine and LSD in a ballot measure during Tuesday's election.
Antifa Makes Trouble During Trump Rally in Beverly Hills
Conservative street artist Sabo was on the ground during a pro-Trump rally in the Trump stronghold (just kidding) of Beverly Hills, California, and captured a fight that broke out between a pro-Trumper and antifa terrorists who came to counter-protest.
Everything you need to know about Portland's likely new socialist mayor can be found by looking at how she views "your" money.
I put "your" in scare quotes because it's not entirely clear Portland mayoral candidate Sarah Iannarone believes it's actually yours.
Tuesday
Donald Trump's ignorance, laziness, malice and buffoonery have poisoned an already rancid national discourse, hobbled his associates and allies, and distracted from their accomplishments.
Biden's destructive education program
There are dozens of reasons why conservatives and moderates should vote for President Trump. One reason that has received virtually no attention is education, an issue as central as any to America's future.
Control of the Senate May Hinge on Georgia Runoff in January
The Republicans' slim 53-47 margin in the U.S. Senate is in real jeopardy on Tuesday, but it's by no means a foregone conclusion that Democrats will flip the upper chamber.
6 States to Watch on Election Day in the Trump-Biden Race
The 2020 presidential election promises to be a real nail-biter. Americans may not know who will be the next president until later in the week, and there is a realistic chance of a contested court battle drawing out the election for multiple weeks, and even a month or more. Democratic nominee Joe Biden leads in the polls, but President Donald Trump is catching up, and recent events will likely boost his chances.
"Sounds Just Like Karl Marx": Kamala Harris Pitches Equity Over Equality
Which can government actually provide and enforce — equality or equity? And for which should we strive? Kamala Harris' closing-argument animated video argues that nothing but end-stage equity is her aim, which prompted critics to accuse Harris of espousing "Marxism"
American Politics Beyond Tuesday's Election
Whichever major political party loses on Election Day likely faces a period of soul searching.
Control of Labor Policy Is Also on the Ballot
It hasn't been mentioned much, but a major reason the Left wants to oust President Trump from office is to seize control of the Labor Department.
Students Will Be an Afterthought under Biden
For Education secretary, Joe Biden is reportedly considering both Randi Weingarten, the president of the American Federation of Teachers (AFT), and Lily Garcia, who headed the National Education Association (NEA) for six years until she left her post on September 1. This is, according to Annie Linskey and Sean Sullivan at the Washington Post, because he wants "someone with experience in primary or secondary education." What it actually tells us is that under Biden, the Department of Education will see its mission not as improving conditions and outcomes for students, but as appeasing the country's two largest teachers' unions, a key Democratic constituency.
Pennsylvania's Attorney General Makes a Bad Situation Worse
No state in the union can match Pennsylvania's perfect combination of Electoral College importance and potentially messy ballot-counting problems. Up until this year, the state had strict requirements for voting absentee. In light of the pandemic, the state massively expanded it — but now the state worries about how many voters will forget to place their completed ballots inside a provided "secrecy envelope" and have their ballots disqualified.
Preparing for Unrest: Businesses Boarding Up, Police Preparing to Monitor Polling Stations
"It's clearly a potential triggering event."
Kamala Harris tweets radical leftist advocacy of "equity" over "equality"
Kamala Harris is the single most radical person we have had on a major party ticket. Andrew Sullivan: "Equitable treatment means we all end up in the same place." That's equality of *outcomes* enforced by the government. They used to call that communism."
Election 2020: Some Bold and Some Conventional Predictions
With a fair dose of humility — I pedantically explained to my grandmother that Trump could not win on Election Night 2016 despite her insistence otherwise, and she foresees a Trump landslide this time around — I submit these predictions for Tuesday.
Poll: Republican Perdue Has a Slight Lead in Georgia
Republican senator David Perdue has a slight lead against Democratic challenger Jon Ossoff, according to a new poll from WSB-TV/Landmark Communications.
In Texas Election-Law Case, Skeptical Judge Allows Drive-Through Voting but Follows Justice Alito's Lead in Segregating Ballots
More evidence that the Supreme Court has set itself up for some very contentious post-election rulings, at least if the race turns out to be close.
Nevada's 2020 early and mail voting surpasses 2016 vote totals
With Election Day still on the near horizon, more Nevadans have already cast a ballot in the 2020 presidential election than did so in 2016, according to turnout statistics released by the Nevada secretary of state's office Monday morning.
Biden Leads By Four In Pennsylvania, Says … Rasmussen
Adjusting for Rasmussen's famous pro-Trump lean, this feels like Biden +27.
Riots & Revolution
The New Segregation
Racial segregation in the United States ended with the Civil Rights Act of 1964, but has recently made a resurgence in an unlikely environment: government agencies in Seattle, Washington. According to new whistleblower documents, at least three public agencies in the Seattle region have implemented race-segregated training sessions, which teach employees, in the words of one training manual, to "accept responsibility for their own racism" and "question the White power structure."
Apartheid State: Destroying Law and Order Has Destroyed American Cities
It may seem obvious, but the soft-on-crime movement has led to a full breakdown of law and order in America's cities. This has resulted in cities all across the nation seeing massive spikes in crime. What many Americans may not understand is the extent of the lawlessness and the extent to which law and order have been abandoned by city leaders and prosecutors.
Some Signs Of Trouble Among Portland's Violent Antifa Groups
Yesterday the New Yorker published a lengthy piece about Antifa in Portland which feels like it was written by someone who set out to write something positive about the group but who, after spending some time with them, couldn't quite manage it. The first quarter of the piece goes over the history of Antifa groups in the city from the formation of Rose City Antifa and, more recently, the creation of a group called Popular Mobilization or PopMob. The author doesn't offer much in the way of criticism of the group or its goals. He's just describing how they formed.
Protests swell after police shoot and kill a man in West Philly
Hours after the death of man, identified by family as 27-year-old Walter Wallace Jr., anger in the neighborhood grew into a violent standoff at the police district headquarters.
The New Segregation
In the name of social justice, Seattle government agencies conduct employee training sessions separated by race.
The New Court
The addition of Justice Amy Coney Barrett to the Supreme Court could be transformative in many ways. The effect of a new brilliant and persuasive originalist judge on the balance of the Court, and on the ways in which litigants approach it, will reverberate for many years to come. But among the most significant implications of her presence on the Court may be its effects on the struggle for the soul of the conservative legal movement.
The Kavanaugh Court
If Justice Barrett votes as her mentor Justice Scalia did, she will be part of an ascendant conservative majority on the Supreme Court. What kinds of decisions can we expect from this majority? Short answer: Ask Brett Kavanaugh.
Judicial Power Isn't All or Nothing
Jonathan Fischbach argues in Politico that we should reconsider Marbury v. Madison: Letting the federal courts strike down laws as unconstitutional isn't something the Constitution authorizes, and has led to more harm than we sometimes appreciate.
Media Promotes BLM Lies in Philadelphia, as Rioting Continues for the Second Night
Looting is already being reported in Philadelphia tonight, the second night of #BlackLivesMatter riots following the Monday afternoon police shooting of 27-year-old Walter Wallace Jr. In last night's Mostly Peaceful™ Protest, "76 people were arrested for burglary including three with guns, 11 were arrested for assaulting police officers, and three were arrested for failure to disperse," according to WPVI-TV.
CNN's Blitzer: Why Did Philly Police "Shoot To Kill" And Not "Shoot To Injure"?
Because police don't get their lethal-force training from Joe Biden or Hollywood? Given that CNN's Wolf Blitzer asked this question to the network's own law enforcement analyst Charles Ramsey, one could make the argument that the Situation Room anchor was simply teeing up the issue for Ramsey to answer.
More On The Looting In Philadelphia Last Night
Jazz wrote earlier about the looting that took place in Philadelphia last night. I wanted to do a round up of some of the video taken by various people at the scene because I think it really communicates the scale of what happened last night. The night started with a disagreement among the marchers over which way to go
Philly Police Ordered To Not Arrest Looters
As John pointed out yesterday, the Mayor of Philadelphia imposed a curfew last night in an attempt to quell the ongoing rioting and looting. Shockingly, many of the people who were already in the process of breaking any number of laws didn't follow his orders and set out to continue the mayhem.
Philadelphia city council passes bill banning tear gas on rioters as violent unrest continues
Amid rampant rioting and looting over the police shooting of Walter Wallace, the Philadelphia City Council has passed a bill banning the use of tear gas by officers against "peaceful protesters."
Public Schools Poison Children's Minds Against Police
This is shocking, and it is happening in my own school district, the one that all of my children attended. The district's fourth grade curriculum includes this insane attack on law enforcement
Leftist Agitators Target Conservative Groups in D.C. for Post-Election 'Protests'
The leftist group Shut Down D.C. is organizing "protests" for Election Day and the days afterward. While the group's pitiful attempt to "shut down" the nation's capital city for a climate protest in 2019 barely resonated, the rise of antifa and Black Lives Matter riots in the wake of the death of George Floyd over the summer has energized leftist agitators. As rioters have ravaged cities like Portland, Seattle, and Kenosha, Shut Down D.C. has new life — and it is planning to target conservative organizations after Election Day.
More Riots In Washington State After Another Police Shooting, But With A Twist
Well, at least this episode of the 2020 reality series "Police Shootings and Riots" didn't take place in Portland, though it wasn't far away. Over the border in the southwestern corner of Washington state, police officers wound up in a deadly use-of-force encounter with a suspect in a drug investigation on Thursday night. While we're still waiting for any possible body cam footage or other evidence to be released, initial reports indicate that the suspect drew a handgun and fired on police as they approached. Still, it took little time for the usual protests to erupt following a vigil for the suspect and they once again spiraled off into violence. The incidents were centered around a suburb of Vancouver, Washington. But something different happened this time. As fast as the BLM masses assembled, a group of counterprotesters supporting the police gathered and took a stand.
"Non-Scalable" Fence To Be Built Around White House Amid Election Fears
The White House will reportedly have a "non-scalable" fence put up Monday, just a day before the general election which is anticipated to spark protests.
Judge blocks lawsuit challenging how Clark County counts mail-in ballots
A Carson City judge on Monday blocked a lawsuit brought by President Donald Trump's re-election campaign that attempted to change how Clark County is processing mail-in ballots in the final days of the election.
Battle of the suburbs
We tend to think about voters as individuals whose personal characteristics determine their candidate choices. We focus on attributes like race, gender, education and age.
Which Jeremy Corbyn will Trump be in this election?
In the United Kingdom's 2017 general election, Jeremy Corbyn pulled off a Trump-style surprise, coming from far behind to finish almost even in the nationwide popular vote. Like "The Donald" a few months earlier, Britain's Labour Party leader had benefited from an asymmetry of expectations. While then-Prime Minister Theresa May's pledges were endlessly pored over and evaluated, his were treated as harmless jokes. Few commentators bothered to pull his promises apart — not least because he had an army of fanatical online supporters ready to excoriate anyone who criticized him.
ANTIFA Rioter to NYPD: "I Hope ALL of Your Children Get Raped and Killed"
"An only good cop is a dead cop"
A Halloween Night Protest By Northwestern Students Demanding Police Abolition Turned Violent
This protest/riot was organized by a Northwestern University group called NU Community Not Cops which issued a list of demands including that the school disband the campus police force. Saturday night a group of about 150 turned out and things quickly got out of hand with one police officer injured and 18 reports of vandalism in the town of Evanston
Corona Virus
Mexico admits Covid death toll much higher than official number
Disease now suspected of killing at least 139,153 people compared with official toll of 88,924
Oregon health official announces COVID-19 death toll dressed as clown
Claire Poche, a senior official of the Oregon Health Authority, made the announcement dressed in a red tie, polka dot shirt, bright yellow pants, and a full face of clown makeup.
Oregon's public health authority had their MD dress up like a clown and announce COVID deaths. pic.twitter.com/6MJaqQniG6

— The Post Millennial (@TPostMillennial) October 28, 2020
Sweden's state epidemiologist says herd immunity strategy is "futile and immoral" as cases rise
Sweden's approach to the virus continues to get caught in the middle of a debate over what qualifies as a "herd immunity" strategy. Some people think that means "anything short of a lockdown." Others think it means pure laissez faire, with everyone encouraged to go about their business as the virus cuts a swath through the population until it runs its course.
Small business owner challenges Oregon's race-based Covid relief program
Earlier this year, in the response to the coronavirus pandemic, the Oregon Legislature established a $62 million relief fund that's only available to individuals and business owners who "self-identify as Black." These public funds are not available to Hispanic, Asian-American, Native American, or White business owners or individuals.
Rebound? Macau gaming revenues down "only" 72.5% in October
After six straight months of 90% gaming revenue declines, a 72.5% drop in October could be considered a win for Macau's battered casino industry.
Gun Rights
NSSF Vows To Fight CAs Microstamping 2.0 Law
California's microstamping law was first put on the books in 2012, and since then virtually no new models of handguns have been available for sale in the state. The law required that all new semi-automatic handguns imprint a unique code in two places on every ammunition cartridge that's fired, and despite objections from gun makers, who argue that the mandate was impossible for them to meet, the Ninth Circuit upheld the state law and the Supreme Court turned away a challenge earlier this year.
University Of Miami Official Demands Removal Of Pro-2A Sign
A University of Miami official demanded that the campus College Republicans club take down a sign that read "I'm Pro-Choice. Choose A Gun" from a public display that the group had set up on campus, claiming that the sign violated university policy.
Hide the Decline
Environment &
"Green Energy"
Lights Out (for the Good of the Planet, of Course)
Many cults demand a degree of performative asceticism and quite a few of them find virtue in the simplicity of a more natural, supposedly prelapsarian past, which, luckily for them, they never had to endure. And while many of those preoccupied by climate change, whether out of genuine scientific concern or cynical self-interest, are perfectly rational (even if the same cannot always be said for their conclusions), some climate warriors exhibit behavioral characteristics more akin to those of medieval flagellants or, in their more light-hearted moments, back-to-nature types in the early 20th century, wearing shorts, eating nuts, and (shudder) "hiking."
Religion of Green
Has environmentalism become more than just a good faith effort to protect the Earth? Is it now tantamount to a religion?
To survive asteroid impact, algae learned to hunt
Tiny, seemingly harmless ocean plants survived the darkness of the asteroid strike that killed the dinosaurs by learning a ghoulish behavior — eating other living creatures.
Obamacare
Government in Healthcare
"Obamacare" sign-ups begin as millions more are uninsured
Millions of Americans who have lost health insurance in an economy shaken by the coronavirus can sign up for taxpayer-subsidized coverage starting Sunday.
Lancet Medical Journal Goes All In for Progressive Politics
I have written here and elsewhere of how the world's most respected science and medical journals have become pushers of progressive ideology on cultural and political issues often unconnected to the furtherance of scientific knowledge.
War & Terror
NYC "Jews for Trump" Caravan Attacked With Rocks and Pepper Spray, Flags Ripped Up
The police arrested many people, including a protester "for spraying pepper spray at a family of seven that was inside a vehicle that was part of the caravan."
Turkey's Erdogan Calls For Boycott Of French Goods Over "Islamophobic" Response To Teacher's Beheading
Erdoan: "Europe is preparing its own end with its front against Muslims."
Woman Decapitated, Two Others Stabbed to Death in Grisly Nice Terror Attack
One woman was decapacitated and two other people were stabbed to death in a church in the French city of Nice, France, Thursday. According to some reports, several others were wounded. The authorities are investigating the crime as a terrorist incident — the third attack in the last two months. The attacker shouted "Allahu Akbhar," or "God is greatest" in Arabic repeatedly, according to reports.
France: Attacker Shouting "Allahu Akbar" Beheads 70-Year-Old Woman in Church
Three killed, several injured in "Islamo-fascist attack," French official says.
Could the U.S. Air Force Lose the Skies?
Yesterday, I had the opportunity to interview General Charles Q. Brown, Jr., the new chief of staff of the U.S. Air Force for Hoover's "Capital Conversations" series. A fighter pilot, General Brown is the first African-American service chief in military history. As the immediate past Commander of Pacific Air Forces, in Hawaii, he had a front row seat on the growing aerospace competition with China and the People's Liberation Army Air Force, which is fielding its own stealth fighters and modernized bombers. He also served as the deputy of U.S. Central Command, facing the modern air defenses supplied by Russia throughout the Middle East (and Asia). All this has convinced him that the U.S. Air Force faces perhaps the biggest challenge of the post-Cold War era: how to adapt to a radically more competitive environment, or risk being unable to ensure American dominance of the skies.
Reconsidering the Alliances Narrative
One important aspect of the debate over foreign policy leading up to November 3 has been taken for granted. That Joe Biden has an uncontestable edge over Donald Trump when it comes to America's standing in the world and reassuring U.S. allies of steady leadership has become an almost indisputable narrative.
Senators Call for Formal Recognition of the Uyghur Genocide
A bipartisan group of senators led by senators Menendez and Cornyn is leading a push to designate the Chinese Communist Party's crimes in Xinjiang as a genocide by way of a Senate resolution. Its passage would make the U.S. Senate the first legislative body in the world to officially recognize the situation in the region as a genocide.
Terrorist threat: what intelligence services say to Macron
A defense council was held Friday morning around Emmanuel Macron, a few days after the assassination of Samuel Paty and the day after the attack in Nice. The information transmitted to the government by the intelligence services is far from reassuring.
NASA's Crew-1 SpaceX mission commander will join the US Space Force: report
According to SpaceNews, U.S. Air Force colonel and NASA astronaut Michael Hopkins is the commander of the four-person Crew-1 mission currently scheduled to launch to the International Space Station on a SpaceX Crew Dragon capsule on Nov. 14. He was already planning to transfer from the Air Force to the Space Force, and now Space Force leadership is hoping to commission him during a ceremony held in orbit.
US, Greenland close to signing deals keeping China out of Arctic
United States officials are strengthening ties with Greenland in an attempt to keep China out of the strategic Arctic region, according to a new report Thursday.
Oh Really?
Somehow, at the end of a horrible week for France — reeling from terrorism, and a second COVID lockdown — French President Emmanuel Macron manages to give the silliest possible hot take on recent events.
Austria: Seven Dead, Several Injured in Terror Attack Outside Vienna Synagogue
Austria's Krone Zeitung reports one of the attackers blowing up his suicide vest.
National
America's top business school deans discuss embedding more racial justice into business schools
Should calculus be required in business schools? Should GPA trump "lived experiences" in business school applications? Should business professors infuse diversity and inclusion topics into traditional business courses that don't necessarily call for such discussions?
New nuclear engine concept could help realize 3-month trips to Mars
Seattle-based Ultra Safe Nuclear Technologies (USNC-Tech) has developed a concept for a new Nuclear Thermal Propulsion (NTP) engine and delivered it to NASA. Claimed to be safer and more reliable than previous NTP designs and with far greater efficiency than a chemical rocket, the concept could help realize the goal of using nuclear propulsion to revolutionize deep space travel, reducing Earth-Mars travel time to just three months.
The College Politicization Problem (As Seen by the Chronicle)
The Chronicle of Higher Education is a part of the leftist cabal that has taken over nearly all of our higher education system. In a recent essay, it complained about the politicization of public institutions. Naturally, its complaint was that in some states, conservatives have dared to fight back against leftist control, the right and proper state of affairs.
Student newspaper rips Harvard Republicans for endorsing Trump
The student newspaper at Harvard University condemned the Harvard Republican Club for its support of President Donald Trump.
Wisconsin Democrats Are Already Thinking about the 2022 Senate Race
Politico informs us that Wisconsin Democrats can't wait to run against incumbent GOP senator Ron Johnson next cycle. Tom Nelson, a former state assembly majority leader, already announced he'll run in 2022.
High school investigates coach for tweet criticizing gay marriage
Former student demands he be fired
Portland's Lewis & Clark College mandates racial segregation in orientation programming
Last week, two U.S. senators called on the Department of Justice to investigate alleged racial segregation in American schools. Today, an investigation by the Foundation for Individual Rights in Education reveals that Portland's Lewis & Clark College also engaged in mandatory racial segregation in its first-year orientation program this fall. Furthermore, college leadership failed to take this problem seriously even after FIRE and one of the college's own professors brought the unlawful program to their attention.
Brown University students want Roman statues removed because they promote "white supremacy"
Caesar Augustus represents "icon of colonial and imperial domination"
Tennessee school district bans "homosexuality is a sin" shirt while allowing gay pride symbols: lawsuit
Appeals court protected "Be happy, not gay" shirt in school
Mailchimp Issues New Terms of Service Banning All "Misleading" Content "in Their Sole Discretion'"
More Orwellian censorship from Big Tech.
Experts Fear Lab-Grown Brains Will Become Sentient, Which Is Upsetting
A thought-provoking new article poses some hugely important scientific questions: Could brain cells initiated and grown in a lab become sentient? What would that look like, and how could scientists test for it? And would a sentient, lab-grown brain "organoid" have some kind of rights?
How much bias is too much to become a police officer? Experts fear new law might backfire.
An ambitious new law in California taking aim at potential biases of prospective officers has raised questions and concerns among police officers and experts who fear that if implemented inadequately, the law could undermine its own mission to change policing and the culture of law enforcement.
Fifth Circuit Speaks Out Against Campus Speech Codes (in University of Texas Case)
Speech First, a pro-campus-free-speech advocacy group, can go on with its challenge to UT-Austin's speech codes—and the panel strongly suggests those codes (backed by anonymous reporting to the Campus Climate Response Team) are unconstitutional.
UC study claims affirmative action ban hurt minorities, but won't release data to support findings
UCLA law professor criticizes study as inaccurate, accuses UC system of playing politics
Federal grant helps prof determine which landmarks are racist
One University of Oregon professor is researching more than 2,600 different landmarks across the U.S. and "the degree to which white supremacy and racial injustice is acknowledged."
Communist China Runs Your Bookstore and WorldCon too.
Difficult to know what to say about this. I'll just drop it here and y'all can make up your own minds.
Freedom of Speech in Danger
In this Liberty Unyielding post, Hans Bader writes about the plans the "progressives" have in mind for stifling free speech if they get control. Their strategy is to define "harassment" so broadly that even the smallest employers would face the wrath of the government unless they stifle speech that might upset any leftist employee.
$150 MILLION worth of illegal cannabis, weapons, and 3 kangaroos seized by York Police
York Regional Police have taken possession of $150 million dollars worth of illegal cannabis, multiple weapons, and exotic animals, as part of an investigation called Project Green Sweep.
And Now, a Sinkhole Full of Rats
In one of the surest signs of an impending apocalypse we have yet seen, a New York City man fell about 15 feet into a pit of rats when a sidewalk sinkhole opened under his feet. The ground simply split and swallowed its victim, 33-year-old Leonard Shoulders, as he waited for a bus on Saturday afternoon. Shoulders survived, albeit with a few broken bones, but his family says he is "deeply traumatized." Which, yes.
Criminal Justice Programs Embrace "Wokeness"
Academics everywhere have been rushing to make their schools more "woke" following the death of George Floyd. Supposedly, we must turn our colleges and universities into "anti-racism" institutions if we are to avoid more such incidents.
Smith College whistleblower hits campus Critical Race Theory indoctrination: "Stop reducing my personhood to a racial category"
Staff member Jodi Shaw: "Stop demanding that I admit to White Privilege and work on my so-called Implicit Bias as a condition of my continued employment."
Duke professor blames white men for white female professors impersonating women of color
University was investigating her – for what, exactly?
Short Circuit: A Roundup of Recent Federal Court Decisions
Zombie laws, dreaded doctrines, and the use vs. status distinction.
Off-duty trooper in Star Wars costume stops wrong-way driver
The Nevada Highway Patrol says an off-duty state trooper wearing a Star Wars costume while returning home from a Halloween costume party prevented a suspected drunken driver from entering a Las Vegas freeway in the wrong direction.
Pittsburgh mother furious over 7-year-old's "creepy underwear" assignment
A Pittsburgh mother is very upset after her 7-year-old daughter received a questionable homework assignment online. Her daughter is in second grade at Pittsburgh Liberty in Shadyside. She told Channel 11 while she was helping her daughter with her homework, one of her assignments asked her child to "post a picture of your creepy underwear" online.
University offers whites-only space for students to learn how they oppress nonwhites
Nonwhite students get "healing" space instead
Temple devotes $1M-plus to create anti-racism center, hire more African American studies faculty
As racial conversations, protests and riots began erupting around the country, some colleges and universities decided to take their campus to new levels with conversations on race. Temple University joined the initiative and created an "Anti-Racism Education and Training" initiative.
College Campuses Gave Us Cancel Culture
For the most part, Americans used to be able to disagree peacefully. Everyone knew others who disagreed on politics, religion, and other matters, but we shrugged such disagreements off, saying "Well, he's wrong on that, but entitled to his opinion."
Economy & Taxes
V-Shaped Boom: GDP Grew At 33.1% Annualized Pace In Q3
The V-shaped recover is real and it's spectacular — but still incomplete. The final economic metric before next week's national election proved the accuracy Donald Trump's claims of a sharp recovery of the US economy. The Bureau of Economic Analysis released its advance report on overall growth, showing a 33.1% annualized growth in GDP for the third quarter.
International
Maduro Preparing Electoral Fraud with Material from Iran
About 25.5 tons of "electoral material" brought directly from the Islamic nation landed in Venezuela.
Escaped cloned female mutant crayfish take over Belgian cemetery
Escaped self-cloning mutant crayfish created in experimental breeding programmes have invaded a Belgian cemetery.
Chile to Scrap Pinochet-Era Constitution in Landslide Referendum
Chile voted overwhelmingly on Sunday to draft a new constitution, launching a two-year struggle over first principles expected to blunt the neo-liberalism that has made it an investor favorite but plunged it into riots over inequality.
"Economist" Failed to Disclose Lucrative Beijing Ties
UK mag cashed Huawei checks as it covered telecom giant
Chinese rocket companies secure local government support for research, production facilities
Two young Chinese rocket have secured deals with local governments for the establishment of major launch vehicle research and production facilities.
The Erasure of Mesut Özil
Everything started with a tweet. Mesut Özil knew the risks, in December last year, when he decided to offer a startling, public denunciation both of China's treatment of the Uighurs, a largely Muslim minority in the region of Xinjiang, and the complicit silence of the international community.
Hate crime bill: Hate talk in homes "must be prosecuted"
Conversations over the dinner table that incite hatred must be prosecuted under Scotland's hate crime law, the justice secretary has said.
Labour suspends Jeremy Corbyn over reaction to anti-Semitism report
Labour leader Sir Keir Starmer has suspended Jeremy Corbyn from the party over his reaction to a highly critical report on anti-Semitism.
Astronomers have found a "rogue" planet floating through our galaxy, untethered to any sun.
The "free-floating" world is slightly smaller than Earth, making it the smallest such planet ever to be found.
ELON MUSK'S SPACEX WILL "MAKE ITS OWN LAWS ON MARS"
"No Earth-based government has authority or sovereignty over Martian activities," SpaceX claims
Pro-Euthanasia Referendum Garners 65 Percent of New Zealand Vote
New Zealand will soon join the list of countries that permit doctors to kill or assist the suicides of patients. A recent referendum to support legalization won 65 percent of the vote.
RIP Sean Connery: Iconic James Bond Pioneer Actor Dies at 90
Sean Connery, the most iconic James Bond actor, is now having drinks with the Man Upstairs. The acting giant passed away in his sleep overnight in the Bahamas. His loss is tragic, but he lived to the age of 90.
Scotland is leading the way to totalitarianism
A bill brought forth by the SNP aims to police what citizens say at home
Covid-19 and Halloween: Lockdown means witches' coven 'can't meet'
The pandemic has meant all kinds of sports, social and religious groups cannot meet – but spare a thought for a witches' coven.
Scientists in Japan Just Found a Detailed Record of Earth's Last Magnetic Switcharoo
Every 200,000 to 300,000 years, Earth's magnetic poles reverse. What was once the north pole becomes the south, and vice versa. It's a time of invisible upheaval.
UK Labour Party Suspends Ex-Leader Jeremy Corbyn Amid Serious Antisemitism Charges
Corbyn-led "Labour guilty of unlawful acts of harassment and discrimination against Jews," UK's top human rights watchdog.
Turks vandalize Armenian Genocide Memorial in Lyon
Turks have vandalized the Armenian Genocide Memorial in Lyon, the Diaspora High Commissioner's Office informs. On October 29 Turkish mobs stormed the streets of Lyon threatening the Armenian community. They targeted Armenian owned businesses while yelling "where are you Armenians?"
Canada: Two dead, five injured after man in 'medieval clothes and a blade' goes on killing spree in Quebec
According to reports, the suspect was armed with a long blade and dressed in medieval clothing. He went on a stabbing spree near the regional parliament building in the city.
Vladimir Marugov murder: Russian 'Sausage King' killed in sauna with a crossbow
A Russian oligarch, nicknamed The Sausage King, has been murdered with a crossbow, investigators say.
Opinion
The Left's 'Long March Through the Institutions' Has Been Replaced by the Big Push
The night before the expected arrival of some great news is often filled with tension. Word from the Marathon, Waterloo, and Apollo 13 after reentry were times like those. Men prepare mentally for the worst while secretly hoping for the best, in Benson's words, "like men on the eve of a great voyage, [who] know not what may be in store, what shifting of scene, what loss, what grief, what shadow of death." There is a sense of being trapped in a chain of events from which there is no escape, no way to start time again except by going forward and discovering what tomorrow brings.
Daddy Daycare Doesn't Belong in American Politics
I'm increasingly convinced that The American Conservative should consider a name change. A few weeks ago, they published a historically illiterate article by Hunter Derensis in praise of John C. Calhoun, the intellectual progenitor of the Confederacy. After I corrected the many errors of that particular piece, they decided that Calhoun's reputation is, like Little Round Top, a hill worth dying on. They published a riposte to my essay in which the authors argue that Calhoun offered only "a moderate defense of slavery that was thoroughly mainstream for his day" and that he "should be understood as a source of moderation amid seas of extremism." Of course, if this were even remotely true, Calhoun's reputation as the father of the "positive good" theory of slavery would be quite difficult to explain. The historically informed reader will be aware that the moderate approach to the slavery question in the early 19th century was still that of the Virginian Founding Fathers: Slavery, as Jefferson wrote, was viewed asa "hideous blot" that should be put on the path to peaceful extinction. Calhoun's words certainly don't locate him in this Jeffersonian tradition
Some conservative speech may become illegal after the election
Do you like being able to criticize progressive policies about race or gender, such as affirmative action? That freedom may soon disappear in workplaces, schools, and rental housing, if legislation backed by Democrats becomes law. A bill called the BE HEARD in the Workplace Act would redefine speech that previously was considered perfectly legal as "harassment." It would do that by eliminating the current legal requirement that speech be "severe" or "pervasive" to be classified as illegal sexual harassment or racial harassment.
Intimations of Mortality
I think I first really felt impending mortality sometime in the 1990s when I was standing in line at a coffeeshop in Lubbock, Texas, and noticed that the girl in front of me was wearing a T-shirt advertising a Texas Tech sorority party, the theme of which was "1980s prom." I had been to a 1980s prom, it didn't seem like it was all that long ago at that time, and it was something of a shock to have something so familiar repackaged as an ironic retro theme. Time was slipping away.
Freedom is Fragile
The history of government in this world tilts almost totally towards authoritarianism. A free society is the exception, authoritarianism is the rule.