Another "quick takes" on items where there is too little to say to make a complete article, but is still important enough to comment on.
The focus this time: When the fiction becomes fiction still, print the fiction.
First, a little mood music:
Carrying on…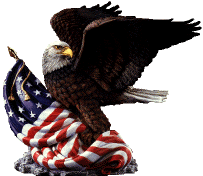 Apparently the ACLU thinks that the death penalty didn't exist until the United States legalized lynching during reconstruction.
REMINDER: The death penalty evolved from lynching. It has no place in a justice system worthy of that name.

— ACLU (@ACLU) June 17, 2020
Stop laughing.

And the United States of America created slavery out off thin air!
"Senator Tim Kaine (D., Va.) claimed during a Tuesday speech on the Senate floor that the United States 'created' slavery and 'didn't inherit slavery from anybody.'

"Speaking in favor of the Justice in Policing Act of 2020, which Kaine introduced with Senators Cory Booker (D., N.J.) and Kamala Harris (D., Calif.) last week, Kaine urged his fellow senators to 'dismantle the structures of racism that our federal, state, and local governments carefully erected and maintained over centuries.'

"'The first African Americans sent into the English colonies came to Point Comfort in 1619. They were slaves, they had been captured against their will, but they landed in colonies that didn't have slavery — there were no laws about slavery in the colonies at that time,' Kaine explained. 'The United States didn't inherit slavery from anybody. We created it. It got created by the Virginia General Assembly and the legislatures of other states. It got created by the court systems in colonial America that enforced fugitive slave laws.'"

Slavery existed throughout the world and throughout history. What Sen. Kaine did get right was that slavery was alien to America and the English Common Law until it infected the Colonies like an infectious disease, but slavery as an instituted was not created by the Colonies.

And, of course, everyone needs to be on the same page and those who are White must prostate themselves in the name of "allyship".
"Ally training promotes the idea that an ally, generally someone who is white or otherwise in the majority, supports the workplace advancement of people who are Black or otherwise in the minority, and stands up for them when they experience discrimination or unfair treatment.

"At supermarket chain Kroger Co. , one of its workplace groups, the African American Associate Resource Group, developed an allyship guide with advice on how to support Black colleagues and recommendations for books and movies that discuss race, such as 'Just Mercy,' a 2019 film about a Harvard-educated lawyer's fight on behalf of a defendant on death row, and 'Between the World and Me,' by Ta-Nehisi Coates.

"'We know allyship is a huge lever in creating change,' said Lindsay-Rae McIntyre, chief diversity officer at Microsoft. 'It isn't a "check the box." It's a behavior. It's something we have to sustain.'"
TTFN.