News of the Week for Sept. 20th, 2020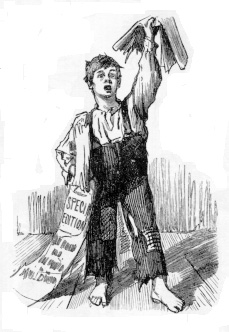 Riots & Revolution
Cop Shoots Knife-Wielding Maniac, Lancaster Riots After BLM Lies
Riots erupted in Lancaster, Pennsylvania, after #BlackLivesMatter activists lied about the police shooting of a criminal. Officials released police bodycam video that shows Ricardo Miguel Munoz, 27, charging a cop with a knife. Munoz had recently been released from prison on an aggravated assault charge for a 2019 incident in which he stabbed four people. Police were called to the scene for a domestic disturbance where Munoz was reportedly threatening his mother. As soon as the first cop arrived on the scene, Munoz came charging out of the house with a large knife. The officer retreated before firing his weapon. From the time Munoz came out the door until the officer shot, only four seconds elapsed.
Jail Releases Portland Man Who Set Fire With Molotov Cocktail. Then He Sets SIX More
On Sunday, police arrested a man who confessed to starting a brush fire with a Molotov cocktail in Portland. They booked him in Multnomah County Jail. Portland being Portland, the authorities released the suspect that evening. The man then went on to start six more fires before the police arrested him yet again. The cops took him to a hospital for a mental evaluation.
Cop Shoots Latino Man in Self-Defense. BLM Rioters' Response: 'Death to Cops'
Black Lives Matter riots came to Lancaster, Pa., on Sunday night after a police officer shot a Latino man who was charging him with a knife, according to police. Rioters looted local businesses, built a barricade, set up a massive bonfire, smashed windows at the police station and post office, and spray-painted "Death to cops!" on a nearby wall.
Black Lives Matter activists demand Purdue punish students for "hate speech"
Purdue hosts anti-racist, anti-capitalist to lecture students, launches equity task force
Lynwood City Manager: Ambush On Deputies Simply "Chickens Come Home To Roost"
Stay classy, Lynwood. The city manager of this Los Angeles suburb decided to use his Instagram account to weigh in on the ambush shooting of two deputies … and to more or less endorse it. Jose Ometeotl used a Malcolm X meme to argue that the Los Angeles Sheriff's Department and its deputies basically had it coming to them, calling the shooting "chickens come home to roost"
Crime Comes to the Suburbs
Edina, Minnesota, is an elite suburb that formerly had one of the most outstanding public school districts in the country. That was before Edina's school system went "woke" and began prioritizing indoctrination over education. In recent years, Edina's schools have slipped badly in objective test measurements.
Sorority Sister Turned BLM Radical? Kappa Delta Arrested in Lancaster Riot
During the anti-police riots Sunday in Lancaster, Pennsylvania ("Cop Shoots Knife-Wielding Maniac, Lancaster Riots After BLM Lies"), police arrested eight people, including Kathryn Patterson, 20, who was "charged with felony arson, felony vandalism, felony riot, failure to disperse and other protest-related charges." It turns out that Patterson is a junior at Franklin and Marshall College, a private liberal arts college in Lancaster where the annual cost of attendance is $75,801, including room and board. She's also a Kappa Delta sorority member and an "ally" (whatever that means) of the college Black Student Union.
New York Teacher Hands Out Assignment Comparing Cops to Slave Owners, KKK
One parent: "We don't need a teacher brainwashing my kids. I'll teach my kids about what's right and what's wrong."
Rochester Mayor Fires Police Chief Who Already Resigned Over Alleged BLM Complaint
As John reported last week, the Chief of Police in Rochester, New York resigned, along with his entire command staff, in the wake of riots and unrest over the death of Daniel Prude following his arrest in March. The mob taking to the streets had already injured three police officers and engaged in the usual acts of arson so many cities have experienced this year. Chief Le'Ron Singletary was scheduled to depart at the end of the month after a replacement was identified, but that apparently wasn't good enough for Mayor Lovely Warren. She fired Singletary yesterday, effective immediately.
Louisville Settles Suit With Breonna Taylor's Family
I suppose this was almost inevitable, but it's likely going to have a serious impact on future developments (and potentially criminal trials) in the death of Breonna Taylor. Back in April, Taylor's mother, Tamika Palmer, filed a wrongful death lawsuit against the City of Louisville and the officers involved in the shooting. It was announced today that the city has settled with Palmer to the tune of "millions" of dollars along with concessions on pending police reform measures. The family is declaring this as a great victory and justice for Talor, but this story is very far from being over.
Denver Police Officer Files Ethics Complaint Against Anti-Cop City Councilwoman
Regular readers may recall the name of Denver City Councilwoman Candi CdeBaca. She's the elected official who wrote a bill calling for the replacement of the entire Denver Police Department with a "peace force" that would take the place of established law enforcement. That measure failed on its first attempt but is still on the table for future debate.
The end of the "Great Crime Decline"
If you've gotten a sense from recent news cycles that violent crime was becoming more of an issue than we've become accustomed to over the past couple of decades, recent data shows that it's not just your imagination. The Free Beacon has the 27th and latest edition of the National Crime Victimization Survey and results are not encouraging. Published by the Bureau of Justice Statistics, the survey tracks the number of American citizens who fall victim to a variety of categories of violent crime. After decades of steady decline, the numbers seem to have reached a plateau in the past several years and are showing disturbing signs of heading back in the wrong direction.
Liberals Outraged by Million-Dollar Bail for Lancaster #BlackLivesMatter Rioters
Actually wrote up an item for The American Spectator yesterday in which I quoted Pennsylvania's Democratic lieutenant governor
Harvard Public Health promotes article questioning if 2 plus 2 equals 4
Harvard's T. H. Chan School of Public Health Tweeted an article where a Harvard PhD student casted doubt on the objective nature of math.
Minneapolis City Council Complains About Crime Spike Months After Voting To Abolish Police
Members of the Minneapolis city council who voted three months ago to dismantle the police department are now expressing concern over crime spikes in the city.
Minneapolis Won't Let Riot-?Battered Stores Install Security Shutters
In the destructive riots that hit Minneapolis this summer — riots I've argued libertarians should be in the forefront of condemning — nearly 1,500 businesses were heavily damaged or destroyed.
Seeing the Minneapolis Effect
Paul G. Cassell is the Ronald N. Boyce Presidential Professor of Criminal Law and University Distinguished Professor of Law at the S.J. Quinney College of Law at the University of Utah. He is also the foremost scholar of the "Minneapolis Effect" reflecting the spike in murders following the death of George Floyd in Minneapolis on May 25. Professor Cassell describes the effect in the opening of today's Wall Street Journal column "Homicide Stats Show "Minneapolis Effect.'"
Black Lives Matter stages 'protest party' in front of 'racist' man's home. He pulls out a gun — and officers arrive to take him away.
'We are not intimidated by you in the window, good buddy. 'Cause I don't think you understand what's out here, man.'
Mandatory "Struggle Sessions" in Arizona
Robert Shibley, executive director of the Foundation for Individual Rights in Education (FIRE), calls attention to how "critical race theory" indoctrination is made mandatory at universities.
Minneapolis Residents: Like Living In A "War Zone" After The Riots
You know what might solve this problem? More police on patrol — and a city government that supports them. Unfortunately, as Minneapolis residents are learning the very hard way, demonizing police and demanding their abolition creates serious consequences for public safety. Police chief Medaria Arradondo tells WCCO that violence has skyrocketed in the city this summer, with homicides already outstripping all of 2019 and heading to their highest level in five years.
Inside the Free State of George Floyd
The degradation and decline of the city of Minneapolis proceed apace. 5 Eyewitness News has posted the report by Jay Kolls (video below) from inside the city's "autonomous zone," a/k/a the Free State of George Floyd. Whatever you do, you don't want to be in need of police help in the Free State of George Floyd — Marcia Howard to the contrary notwithstanding.
Nebraska bar owner who killed George Floyd protester hit with manslaughter charges
The white Nebraska bar owner who shot dead a black George Floyd protester in May was hit with a slew of charges this week — more than a month after prosecutors deemed the killing was self-defense.
Portland protesters return to streets after smoke from wildfires clears
Protesters returned to the streets of Portland, Ore., Friday night after wildfires that had effectively suspended the demonstrations cleared from the area.
Portland Emergency 911 Call Goes Unanswered For More Than An Hour And A Half
Earlier today we looked at precisely how screwed the people of Minneapolis are in the wake of the riots and the Defund the Police movement. But that's not the only city experiencing such chaos by a long shot. While you'll rarely see this mentioned on CNN, things aren't getting much better in Portland, Oregon either. One recent incident illustrates precisely how desperate things are getting out there.
The "systemic racism" dodge
In a highly useful Wall Street Journal column Professor Harvey Mansfield undertakes close analysis of "The 'systemic racism' dodge."
Portland Antifa Rioters Break Into Starbucks and Chipotle, Calling It a 'Big Sale'
On Saturday night, an antifa mob of about 200 people marched in Portland, smashing windows at a Starbucks and a Chipotle, forcing a truck driver to make a black power salute, and at one point burning a "Thin Blue Line" flag, chanting "blue lives splatter."
Antifa and BLM Are Piaget's Children
Piaget was a brilliant Swiss psychologist who explained the stages of human intellectual development – that children thought differently than adults. In his stages of development, he pointed out that children pass through a phase of "egocentric thinking," in which they lack the ability to see any argument from any perspective other than their own. This phase passes only with the introduction of deductive reasoning, ethical training, respect for others, abstract thinking, and rational thought.
Corona Virus
"But What about Sweden?" Well, Let's Take a Look over There . . .
When you write a piece like the one I did on the home page today, you inevitably are greeted by a cavalcade of "but what about Sweden, huh?" responses. Somehow this Scandinavian nation has caught the imagination of quite a few voices on the right, with a belief that somehow Sweden cracked the code and figured out just the right approach to the pandemic. The widespread perception in some circles on the right is that Sweden enacted few restrictions on citizens' lives, kept the caseload low, minimized the damage to the nation's economy, and achieved herd immunity.
Hong Kong Virologist Publishes Paper Claiming COVID-19 Was Created In A Laboratory
In July I wrote about a virologist named Dr. Li-Meng Yan who said she fled her home in Hong Kong in April because Chinese authorities were unhappy with her early work investigating COVID-19. Yesterday, Dr. Yan and three co-authors published a paper with two parts. In the first part the paper claims that COVID-19's genetic sequence shows clear indications that it was manipulated in a laboratory. The second part of the paper outlines how standard genetic techniques used for gain-of-function research could have created COVID-19 from a largely similar bat coronavirus in just six months time.
Animal Testing Discovers New Antibody Component for Fight against COVID
The animal-rights movement lies when it claims that research using animals offers no human benefit. But the propaganda is having an impact. According to Gallup, a whopping 39 percent of Americans believe that animal research is not moral, versus 56 percent who think it is. In 2019, only 51 percent found it moral. Those are alarming figures, even though support remains in the majority, because it means that tens of millions of us oppose this crucial area of scientific inquiry.
Twitter suspends Chinese virologist who says COVID-19 was made in Wuhan lab
Twitter has suspended the account of a Chinese virologist who has claimed that COVID-19 was manufactured in a laboratory.
King Sisolak's coronavirus missteps give Trump a chance to win Nevada
If President Donald Trump wins Nevada, he should send a big thank you card to King Steve Sisolak.
Election 2020
Virginia Lt. Gov. Justin Fairfax Officially Enters Governor Race A Year After Facing Two Sexual Assault Allegations
Fairfax faced rape and sexual assault allegations a year ago.
Why is Biden falling short of his party's expectations with Latino voters?
Today's Washington Post includes a front page story the essence of which is that Democrat operatives are frustrated that President Trump is making inroads with Latino voters. The Post attributes Trump's inroads to (1) lack of direct outreach by the Biden campaign to Latinos and (2) lingering resentment over deportations that occurred during the Obama administration.
Street Artist Sabo's Latest Stealth Hits Will Have You Roaring With Laughter
Conservative street artist Sabo has struck again and has mocked Joe Biden, Nancy Pelosi, and Kamala Harris.
Trump and McSally Trail Democrats in Arizona
In a new poll of registered voters in Arizona, both President Donald Trump and Republican senator Martha McSally trail their Democratic challengers by several points.
Are the Pollsters Wrong about Trump Again?
If the presidential election were held today and the polls were precisely correct, Joe Biden would win handily. The RealClearPolitics map has Biden up in enough states to win the Electoral College 352–186
The *Harris* Administration??
It's a running joke by now that if Biden wins he'll be replaced in short order by Vice President Kamala Harris. But did Harris let the mask slip today when she said, in a scripted broadcast targeted at hispanic voters in Arizona, that "a Harris administration together with Joe Biden. . ." That is how you might talk about someone understood to be a pure figurehead.
Suburban blues: Where Democrats have gained most in California
Republicans are in rough shape in California, still trailing in third place behind not just Democrats but also those with no party. The GOP gained a bit on independents this summer, but primarily because more independents were re-registering as Dems.
Kamala Harris Accidentally Reveals Her Dagger for Biden's Back
This most awkward and bizarre of presidential election years finds many of us questioning our sobriety and/or sanity several times throughout each day, and more frequently as we get closer to November. Sure, in the beginning of quarantine there was precious little sobriety to be questioned — at least in my house — but we did get around to it again. Then the universe kept turning up the "Weird" knob every day.
Vote early and often with your mail-in ballots and turn this dream into reality: "the Harris administration." pic.twitter.com/6GYxD0dDUe

— Fiery but peaceful Mike (@Doranimated) September 15, 2020
Biden says "Harris-Biden administration." Wow. pic.twitter.com/klqlsb21yr

— Kyle Olson ???? (@kyleolson4) September 15, 2020
Scientific American Wades into the Presidential Election
If you thought 2020 couldn't get any stupider, you should know that a nearly 200-year-old scientific publication has decided it needs to make its first endorsement of a presidential candidate.
Science!—They Say
News item: Scientific American magazine has made its first ever endorsement for president. You'll never guess who they have endorsed.
Republican Campaign Aide Murdered In Minneapolis
Lacy Johnson is the Republican who is challenging Ilhan Omar in Minnesota's 5th District. Lacy is an excellent candidate fighting an uphill battle.
Voters Who Live in 'Riot Zones' Back Trump 2-1
Democrats and the media who've confidently predicted that Donald Trump's pivot to a law and order campaign wouldn't work should take notice.
Republicans investigate California mail-vote contract that went to "Team Biden" firm
Congressional Republicans say they are launching an investigation into a $35 million contract that the California Secretary of State's Office awarded to a firm with ties to Joe Biden's presidential campaign.
Will The Senate GOP Call It Quits Early?
The current session of Congress hasn't produced much in the way of meaningful legislation being passed, though I'm sure that will come as a shock to many of you. (Not.) But they still have some important items on their to-do list to check off before heading home. One of the biggest is the usual stopgap spending bill to keep the government in operation until next year. There have been rumors swirling of a deal being in the works to make that happen for several weeks now, so we might at least avoid a shutdown on the eve of the election. But will they manage to do anything else? Reports from The Hill indicate that hopes are fading and some of the Senate Republicans are itching to get back home and out on the campaign trail. Would Cocaine Mitch really just send everyone home without pushing any other pending legislation over the finish line?
Toomey: Pennsylvania Supreme Court Decides "Laws Have No Meaning"
Pennsylvania state law requires mail-in ballots to be received by 8:00 p.m. on Election Day, but the state's supreme court ruled today that mail ballots postmarked by Election Day and received by the following Friday at 5:00 p.m. must be counted.
Toomey: Pennsylvania Supreme Court Decides "Laws Have No Meaning"
Pennsylvania state law requires mail-in ballots to be received by 8:00 p.m. on Election Day, but the state's supreme court ruled today that mail ballots postmarked by Election Day and received by the following Friday at 5:00 p.m. must be counted.
Kamala Harris Promoted a Bail Fund That Helped a Child Rapist Get Out of Jail
In July, the Minnesota Freedom Fund (MFF) paid the bail of a man accused of sexually assaulting an eight-year-old girl, allowing him to get out of jail, according to court records obtained the Daily Caller.
Bad Omen: Another Poll Shows Susan Collins Trailing In Maine
It probably shouldn't be considered an omen that Collins is trailing. She's a Republican who represents a blue state, and not just any blue state. Maine is a state thats well-matched to Biden's strengths this year, as the population is old and exceedingly white. Four years ago those groups were Trump constituencies but Sleepy Joe has been running stronger among them than Hillary did. Go figure that a Republican running on the other side of the ballot from him would be having trouble.
Renewed focus on Trump's Supreme Court list after Ginsburg's death
President Trump's list of potential Supreme Court nominees, released earlier this month, is being reassessed after the death of Justice Ruth Bader Ginsburg on Friday left a vacancy that Trump and Senate Republicans could attempt to fill with a conservative replacement.
How Does Ginsburg's Death Affect the Race?
As Steve has noted, Ruth Ginsburg died today. Steve said that we would be back tomorrow with more thoughts, so I am jumping the gun. Here are some preliminary observations.
Michigan Will Be Counting Absentee Ballots for Days After the Election
A federal judge in Michigan has ruled that as long as an absentee ballot is postmarked before the November 3 election, it will be counted even if it doesn't arrive until days later.
Michigan Will Be Counting Absentee Ballots for Days After the Election
A federal judge in Michigan has ruled that as long as an absentee ballot is postmarked before the November 3 election, it will be counted even if it doesn't arrive until days later.
Liberals Will Look to Expand the Supreme Court if Biden Wins
As if there wasn't already a lot at stake in this election, the integrity of the Supreme Court and the future of the United States just got thrown into the mix. The death of Ruth Bader Ginsburg has only added fuel to the partisan fires raging across America and could very well ignite the kind of street violence not seen in America since the Civil War.
Chicago mail carriers: We'd rather you not get your mail than get shot
You know the standard United States Postal Service motto, right? Neither snow nor rain nor heat nor gloom of night stays these couriers from the swift completion of their appointed rounds. But that assurance can still be made null and void in some cases, as you'll note that they didn't say anything about gunfire. That may be the case shortly in the Windy City, where postal carriers are indicating that delivering the mail in a hailstorm is something they're totally willing to do, but not in a hail of bullets. And in some parts of Chicago, particularly on the South Side, the worst-case scenario has already played out, with one carrier having been shot while simply making her deliveries for the day. As far as the rest of the team is concerned, enough is quickly becoming enough.
Experts Worry After Two Cases Of Rare Spinal Illness Found Among Participants In Oxford Vaccine's UK Trial
I wrote a little bit about this a few weeks ago, when AstraZeneca paused its UK trial of the Oxford vaccine after one subject developed a neurological issue. Sources told the media at the time that the issue in question was transverse myelitis, a disease of the spine. That was the second time AstraZeneca had paused its trial; the first pause, it turned out, was also due to the emergence of a neurological problem in a participant.
Gun Rights
'You loot, we shoot': Armed property owners in Oregon threaten would-be lawbreakers amid wildfires
Other signs read, 'Looters and arsonists will be shot' and 'Your body will never be found. Bang bang!'
Post-Election Gun Sales Not Expected to Decline Sharply
Smith & Wesson doesn't anticipate gun sales will plummet in post-2016-election fashion this November, according to comments made by company President and CEO Mark Smith to investors during a Sept. 3 earnings call that followed the company's record-setting quarterly report. His answers to questions about the challenges the company faced as it continued and even increased production during the pandemic also provide insight into the dedication of those who manufacture firearms.
Hide the Decline
Environment &
"Green Energy"
Scientists believe the Mayan civilization collapsed as a result of drought ca. 800-1000CE.
The article I read then compared this to effects from climate change brought on by warming. 800-1000CE was the tail end of the (colder) Dark Ages that *preceded* the Medieval Warm Period.
British FT Admits China is Using Calls for Climate Justice to Advance Their Economy
The British Financial Times has admitted there is a grain of truth behind the idea that China is using climate ideology to exploit the West.
Obamacare
Government in Healthcare
Obamacare may be doomed if 8-member Supreme Court presses ahead with fall cases
The high court now stands at 5-3 ideologically with conservatives having the majority.
Ginsburg's death leaves Obamacare in greater danger than ever
It will take two conservative justices to save Obamacare when the Supreme Court considers the law's fate this fall.
War & Terror
F-35 Stealth Fighter Now Costs Less Than Boeing's F-15EX
Moreover, the aircraft's maker, Lockheed Martin, has also done its part to bring the sustainability cost per flying hour down by some 40 percent—meaning that the F-35 costs less to fly per hour, which is notable as the hours flown each year are set to increase.
Peace deal or arms race? Proposed sale of F-35 jets to UAE prompts fears in Israel.
The proposed sale of advanced U.S. fighter jets to the United Arab Emirates is raising concerns among some security experts in Israel that the Middle East could be on the verge of an arms race even as those two countries sign a peace deal Tuesday at the White House.
Officials: Iran weighing plot to kill U.S. ambassador to South Africa
The Islamic Republic is still looking to avenge the death of Qassem Soleimani, officials said.
China as a Faltering Contender
The conventional wisdom has long been that, if there is to be a major war involving China and the U.S., it will be the result of either of a rising China initiating war to displace the failing U.S. hegemon, or a declining U.S. initiating a war to stymie a rising China. But this ignores the possibility that systemic or hegemonic war between China and the U.S. may not have anything to do with a rising power. It ignores the possibility that such a war might be initiated by what I will call a faltering contender, a once-rising power whose ascent is running out of steam and whose leaders believe that it must decisively reshape the global order now while it still can.
Report: College Board Became "Key Partner" With Chinese Regime
Academic behemoth behind AP, SAT helped advance Chinese infiltration in K-12 schools
Clues to scale of Xinjiang labour operation emerge as China defends camps
Beijing white paper says an average of 1.29 million workers a year have gone through "vocational training" between 2014 and 2019
New Stealth Fighter 6th-Gen Prototype Flies in Record Time, Invisible and Deadly
A new stealth fighter prototype has taken to the skies, Air Force acquisition chief William Roper casually let it be known on Tuesday.
US to declare "snapback" of UN sanctions on Iran
The United States said on Wednesday it plans to impose sanctions on those who violate a U.N. arms embargo on Iran, which Washington says will now stay in place instead of expiring in October as agreed under a 2015 nuclear deal — under which Tehran limited its nuclear activities in return for sanctions relief.
Exclusive: U.S. pushes arms sales surge to Taiwan, needling China – sources
The United States plans to sell as many as seven major weapons systems, including mines, cruise missiles and drones to Taiwan, four people familiar with the discussions said, as the Trump administration ramps up pressure on China.
Russian drives vehicle through US Ambassador's home security perimeter in Moscow
On Friday, a Russian national in a vehicle breached the home of U.S. Ambassador to Russia John J. Sullivan's Moscow home before being stopped by embassy personnel.
Package Containing Ricin Said to Have Been Intercepted in White House Mail
An envelope containing ricin and addressed to President Trump was intercepted in White House mail earlier this week, according to reports.
Avoiding Armageddon By Checkmating China
Ambassador Middendorf delivers a seminal book for understanding military competition in an era of great-power competition. No one who is serious about the future security, prosperity and freedom of America should neglect this essential read.
Manhattan subway train derails after laughing saboteur throws metal clamps on tracks: police sources
A Manhattan subway train derailed Sunday morning after a maniacal, laughing vandal tossed metal clamps onto the tracks, police sources said.
National
UVA instructor wants to ban the term 'student-athlete' for its 'arguably racial' undertone
A Ph.D. student at the University of Virginia is suggesting that the term 'student-athlete' is a racial and oppressive phrase.
Did We Just Find Life On Venus?
There was quite a bit of buzz on the interwebs yesterday after some news leaked out from the British Royal Astronomical Society. (Not a source for leaks you normally see here.) The results of a study of the upper atmosphere of the planet Venus have produced some startling findings that the scientists involved in the project plan to announce later today. The long and the short of it is that they've discovered significant amounts of phosphine in the Venusian upper atmosphere. This basic chemical compound composed of one phosphorus atom and three hydrogen atoms shouldn't be found in large amounts in the atmosphere of Venus for one simple reason. It's most commonly (though not uniquely) produced as a result of the breakdown of organic matter. In other words… life. Could something actually be alive in the atmosphere of Venus? A brief explanation from astrobiology.com follows.
California Burning
On the menu today: a deep dive into how policy decisions have exacerbated the wildfires in the West, a farewell to Washington's most sober-minded columnist, and apparently Peter Strzok has discovered how to travel forward in time.
Lawlessness in San Francisco Blamed on District Attorney Chesa Boudin
Meth-addicted burglar released by Boudin traumatizes young girl
New Evidence Suggests Possible Life on Venus
Dark spots in the clouds of Venus could, just maybe, be signs of life floating in the atmosphere.
Is There a Black Hole in Our Backyard?
Astrophysicists have recently begun hatching plans to find out just how weird Planet Nine might be.
Michigan college inanely fights racism by encouraging segregation
The University of Michigan, Dearborn, last week showcased two concurrent events that encapsulate almost everything wrong with the Left's approach to issues of race and higher (supposedly) education. It also shows again how pitiful are the tender sensitivities of too many of today's college students.
Racism Is Real. But Is ""Systemic Racism"? That Time I Was Published by Newsweek—For Two Hours
The opinion editor of Newsweek should be commended for striving to publish a diversity of views at the site, but its editor-in-chief committed journalistic malpractice by taking down an essay already published in order to reschedule it when it could be "balanced" by a view less challenging to the site's readers.
Mandatory diversity statements are incompatible with viewpoint diversity, higher ed "blueprint"' says
Expect resistance to reforms from "a very vocal minority of the academic community"
University of Oklahoma cuts Senior Capstone Experience to make room for mandatory diversity class
On September 2, University of Oklahoma Vice Provost for Faculty Jill Irvine sent an email to her colleagues announcing a change in curriculum: the campus would be adding a mandatory diversity, equity and inclusion course for all students beginning in fall 2021.
Federal Court Rules Trump Administration Can End TPS Status Of Immigrants
The 9th U.S. Circuit Court of Appeals ruled Monday against a judgment made in 2018 that blocked the Trump administration's move to terminate immigration protections of nationals from four countries. The original injunction essentially was made due to remarks President Trump made in the past that became an excuse for the judge to allow continued Temporary Protected Status (TPS) to them. The latest ruling corrects that.
Let's Face It, Hollywood Has Sold Out To China, Says … Judd Apatow
This would be a big surprise coming from an A-lister, except for the fact that popular Hollywood producer Judd Apatow has been ringing this bell recently on social media. Mediaite picks up on Apatow's Twitter feed, where he has blasted Disney for its sell-out over the concentration camps. MSNBC doesn't include the question from Ari Melber in this preview of the Apatow interview, but it sounds as though Melber framed this as a question about government intervention in speech. Wrong government, it seems
Attorney general says he discovered body next day after returning to crash scene
South Dakota Attorney General Jason Ravnsborg in a statement released late Monday night said he thought he hit a deer when he struck and killed a man on Saturday night and that he discovered the body when he returned to the scene the next day.
When the United States Stands Alone
There's going to be a lot of talk about the U.N. over the next couple of weeks. The 75th session of the U.N. General Assembly will kick off with speeches by President Trump and other world leaders next week. And the U.N. Human Rights Council is currently meeting in Geneva, as China works to bring international human-rights mechanisms under its control, and as it and other authoritarian powers seek election to the body (if history is any guide, they'll be successful).
Woke History
After seeing the absurdity of some professional historians on Twitter, I've wondered how long it would take for woke-y content to begin seeping into their work. I don't mean books adopting 1619–style fabulism or tomes that theorize about the past, but rather straightforward academic histories. Well, I'm reading a new one on the Vikings, titled Children of Ash and Elm, by Neil Price — a book I assumed would be the kind of dense history I prefer.
Uber's self-driving operator charged over fatal crash
The back-up driver of an Uber self-driving car that killed a pedestrian has been charged with negligent homicide.
UCLA Reinstates Prof Suspended for Refusing to Change Exam or Grades for Black Students
"We're happy to confirm that Gordon Klein is teaching once again, and hope that in the future UCLA will consider its constitutional obligations before throwing educators out of the classroom"
NASA Study Proposes Airships, Cloud Cities for Venus Exploration
Should crewed exploration of Venus come before we try to go to Mars?
The Revolution Comes for Oliver Stone
In a recent interview, director Oliver Stone complained about Hollywood: "The Academy changes its mind every five, 10, two months about what it's trying to keep up with. It's politically correct [expletive], and it's not a world I'm anxious to run out into. I've never seen it quite mad like this. It's like an 'Alice in Wonderland' tea party."
Is ICE Running Human Experiments Resulting in Mass Hysterectomies?
It's the hot, election-season, too-good-to-check claim of the day: that ICE is sending women detained for immigration violations for "mass hysterectomies." The Intercept, a left-wing gadfly publication, has pushed the story into the media. Gizmodo Australia, not going much further than a lot of other outlets, headlined the story, "U.S. Concentration Camp Sent Undocumented Women to Be Sterilised According to Whistleblower." Elle headlined its story, "ICE Whistleblower Says A 'Uterus Collector' Is Reportedly Performing Hysterectomies On Immigrant Women."
DHS to Investigate Allegation of Mandatory Hysterectomies Performed on Detained Women
As Dan McLaughlin outlined yesterday evening, a whistleblowing nurse at the Irwin County Detention Center in Georgia has alleged that women detained by Immigration and Customs Enforcement (ICE) at the center were sent to a doctor outside the facility who performed involuntary hysterectomies on them.
Pregnant Black, Pacific Islander women in San Francisco to receive $1,000 monthly supplement
Approximately 150 pregnant Black and Pacific Islander women in San Francisco will receive a $1,000 monthly supplement during their pregnancies and for the first six months of their babies' lives, the city's mayor announced.
NASA Missions Spy First Possible Planet Hugging a Stellar Cinder
An international team of astronomers using NASA's Transiting Exoplanet Survey Satellite (TESS) and retired Spitzer Space Telescope has reported what may be the first intact planet found closely orbiting a white dwarf, the dense leftover of a Sun-like star, only 40% larger than Earth.
Queer
Social Justice Usage
California Wants Me to Vote, Even Though I Haven't Lived There for Over 8 Years
States across the country are experimenting with a mass switch to mail-in elections in response to the COVID-19 pandemic.
New California bill would allow many serious criminals to skip jail time
If Ben Shapiro and other like-minded people are looking for yet another excuse to leave California, a new bill making its way through the Golden State legislature may do the trick. The legislators in Sacramento have been on a bit of a run lately, passing one bad bill after another, making the state a less-affordable place to live and compromising the safety of its citizens. Assembly Bill 3234 appears to fall into the latter category. If passed into law, it would allow people convicted of a wide range of fairly serious crimes to avoid jail time altogether and have their offenses wiped from their record if the judge in their case offers them a chance to complete a "diversionary program" aimed at rehabilitating them.
An Update on the "Failing at Fairness" Gender Myth
A couple of years ago I wrote about the 1994 Myra Sadker book "Failing at Fairness," a book that tried to make the case that girls were getting hosed (as compared to boys) by the US educational system. Leaving aside my general sense that all kids of all races and genders are getting hosed by the current public school system, the idea that girls were doing worse in education was already wrong in 1994 and is demonstrably ridiculous today. I showed these charts at the time.
DeVos Publishes Final Rule on Protecting Speech and Religious Freedom on Campus
Education Secretary Betsy DeVos announced that a final rule "Improving Free Inquiry, Transparency, and Accountability at Colleges and Universities" will go into effect immediately. Any institution that fails to uphold the First Amendment will not receive any grants from the federal government. The rule will also protect student religious groups from discrimination.
Is 'Snowflake' a Racist Term?
On Monday, the Southern Poverty Law Center (SPLC) released the third episode of its podcast "Sounds Like Hate." That episode told the story behind Randolph Union High School in Randolph, Vt., deciding to renounce its mascot, which was reminiscent of a mounted Ku Klux Klan figure. The SPLC framed the issue around the school rejecting the KKK-style mascot and flying a Black Lives Matter flag — as though the Black Lives Matter message did not also evoke the official Marxist Black Lives Matter movement.
What do students know about the Constitution?
Ahead of Constitution Day, Campus Reform traveled to the University of Georgia. There, students' knowledge of the nation's governing document was put to the test.
J.K. Rowling Book Burning Videos Are Spreading Like Wildfire Across TikTok
A new TikTok trend has emerged this week as former "Harry Potter" fans protest author J.K. Rowling's widely criticized views on trans people by burning copies of her books.
Education Department opens investigation into Princeton University after president deems racism 'embedded' in the school
The Department of Education has informed Princeton University that it is under investigation following the school president's declaration that racism was "embedded" in the institution.
Elon Musk's Tunnel Under Las Vegas for Self-Driving Cars Is Almost Complete
For most of 2020, Elon Musk has dominated news headlines for SpaceX rocket launches and Tesla's wild stock movements, so much so that it's easy to forget that another Musk-owned transportation venture, The Boring Company, has also been making rapid progress.
Portland murder suspect 'pointed the handgun' at police during fatal shooting, officials say
Police continue to investigate death of Michael Forest Reinoehl
Survey Finds Nearly 20% of Millennials and Gen Z in NY Believe Jews Caused the Holocaust
"If people can't name Auschwitz … that's something that's deeply concerning. I don't think there is any greater symbol of man's depravity in recent history than Auschwitz"
Brown University's Gift to the Assad Regime
Is Brown University's Costs of War Project laundering Syrian government talking points, or is the Assad regime taking advantage of Brown's research?
Princeton Falls Victim to the Left's Catch-22 on Racial Justice
News broke yesterday evening that the Department of Education has opened an investigation into Princeton University, a couple of weeks after university president Christopher L. Eisgruber asserted in an open letter that "racist assumptions from the past also remain embedded in structures of the University itself."
California's Prop 16 Could Soon Give Racial Preferences to a Majority of the State's Population
Last year, Washington State voters rejected a deceitful effort by the state legislature to reintroduce racial preferences in public employment, education, and contracting. The legislature had claimed that preferences would be implemented "without the use of quotas or preferential treatment (as defined)," but voters who consulted the fine print learned that preferential treatment had been "defined" in a way that made the assurance meaningless.
Scores of kids are unaccounted for in West Virginia's troubled foster care system
An ongoing suit against state officials has uncovered a "disassembled jigsaw puzzle" of records in the program meant to protect our state's vulnerable children
NASA Shared Gorgeous New Images of Jupiter & Europa From the Hubble Telescope
The image shows a moon and three big storms.
McConnell: Trump's Supreme Court nominee 'will receive a vote on the floor of the United States Senate'
Ginsburg, 87, died Friday from complications surrounding metastatic pancreas cancer
Ruth Bader Ginsburg dies at 87
Supreme Court Justice Ruth Bader Ginsburg, a diminutive yet towering women's rights champion who became the court's second female justice, died Friday at her home in Washington. She was 87.
Woman Meltsdown Upon Hearing Justice Ruth Bader Ginsburg Died
Too good not to share
Liberals Celebrated the Death of Conservative Justice Antonin Scalia
To say the Left has responded very emotionally to the death of Ruth Bader Ginsburg would be an understatement. Some have even suggested it is disrespectful to her memory to talk about her replacement so soon after her death.
Short Circuit: A Roundup of Recent Federal Court Decisions
Distractionary strikes, unreliable databases, and groping ordinary folks.
Narrowing Down the 44-Person Not-So-Short List
Above all else, the nominee must be willing to walk into the slaughter, knowing they may get slaughtered.
Five Ways Justice Ginsburg's Death Will Affect the Supreme Court Before Her Successor Is Confirmed
The short-handed Court will have to deal with difficult cases in a difficult time.
What it all comes down to
In the coming weeks, as the struggle to confirm a Supreme Court nominee fires up, we will be inundated with facts about past confirmation timetables and other "precedents." Advocates will try to elevate past practices to matters of principle, and maybe even to matters of morality.
Trump Will Name One of These 12 People to the Supreme Court Next Week
On Saturday evening at a rally in Fayetteville, N.C., President Donald Trump announced that he would be naming a successor to the late Supreme Court Justice Ruth Bader Ginsburg.
Pelosi Doesn't Rule Out Using Impeachment to Block Trump's SCOTUS Nomination
On Sunday morning, House Speaker Nancy Pelosi refused to rule out an effort to impeach President Donald Trump again or even impeaching Attorney General Bill Barr in order to tie up the Senate to thwart the confirmation of a Trump nominee to succeed Ruth Bader Ginsburg when asked by ABC News' George Stephanopolous.
Undercover Journalist Behind Baby Body Parts Scandal Sues Planned Parenthood for Defamation
On Thursday, the Center for Medical Progress (CMP) and its founder, David Daleiden, sued Planned Parenthood for defamation in federal court. Daleiden and CMP released a string of sting videos exposing Planned Parenthood employees' shameful and illegal trafficking in aborted baby body parts in 2015. Even though the videos were accurate, Planned Parenthood claimed that they were doctored and false. Government officials even targeted Daleiden for prosecution. Yet some of Planned Parenthood's business partners confessed to illegally selling body parts and the Fifth Circuit Court of Appeals ruled that the undercover footage was accurate.
Russia Claims Venus As Its Own
We hear a lot of talk about colonialism from the progressives of the woke generation and it's uniformly critical. It's always some technologically superior group invading the lands of Indigenous People of one sort or another and messing everything up. Well, if that upsets them, we may have finally found a good reason for them to be upset with the Russians. Russia isn't invading another country or taking over control of some remote islands. They're laying claim to the planet Venus… sort of. And the crazy part about all of this is that they might actually have a fairly decent claim to make.
The four most promising worlds for alien life in the solar system
The Earth's biosphere contains all the known ingredients necessary for life as we know it. Broadly speaking these are: liquid water, at least one source of energy, and an inventory of biologically useful elements and molecules.
9 Years Into Common Core, Test Scores Are Down, Indoctrination Up
Common Core sucked all the energy, money, and motivation right out of desperately needed potential reforms to U.S. public schools for a decade, and for nothing.
Self-Censorship Soars In The US
A recent survey of 2,000 Americans by Cato Institute/YouGov found that 62% of Americans say "the political climate these days prevents them from saying things they believe because others might find them offensive".
Federal Government Files Suit After Kroger Allegedly Fires 2 Women Who Refused To Wear LGBT-Linked Symbol
The U.S. Equal Employment Opportunity Commission has filed a lawsuit in federal court on behalf of two former Kroger grocery store employees who say they were fired after refusing to wear rainbow emblems they believed to be associated with the LGBT movement.
McConnell locks down key GOP votes in Supreme Court fight
Republican senators are coalescing behind Senate Majority Leader Mitch McConnell's (R-Ky.) vow to fill the Supreme Court seat left vacant by the death of Justice Ruth Bader Ginsburg.
Economy & Taxes
California Supreme Court puts taxpayers at big risk
On Wednesday of last week, the California Supreme Court declined to hear a case involving the validity of a local special tax initiative that failed to secure two-thirds voter approval.
Postwar Economic "Golden Age" Wasn't as Golden as We Remember
A currently unfashionable notion: A corporation should be run primarily for the benefit of its shareholder owners by maximizing its value. The most provocative distillation of the idea is Nobel laureate economist Milton Friedman's famous 1970 essay in the Sunday magazine of The New York Times, "A Friedman doctrine– The Social Responsibility Of Business Is to Increase Its Profits."
A Timely Defense of Free Trade
Edward Goldberg's Why Globalization Works for America offers a well-argued, timely defense of globalization.
Another 860,000 Filed Unemployment Claims Last Week, Continuing Claims Fell by 916,000
"The four-week moving average for continuing claims dropped by 532,750 to 13.5 million."
CCP announces plan to take control of China's private sector
President issues 'important instructions' to all regions to boost party control over private enterprise and rejuvenate the nation; all firms will need employees from the party to boost law abidance and moral standards
International
University Of Edinburgh Renames David Hume Tower After George Floyd
The historic University of Edinburgh in Scotland decided to rename a building dubbed for philosopher David Hume after George Floyd.
Expert: Cybersex trafficking is a "family-based crime"
"I like to run around the yard with my friends, I like to color, I like to make jewelry and I like reading."
Guaidó's New Pact: Solution for Venezuela or for Interim Government?
Antonio Ledezma says the only route is the cessation of usurpation; political scientist Alfredo Ortega warns that Guaidó is only wants to maintain power
H&M cuts ties with Chinese supplier over Xinjiang forced labour accusations
Swedish clothing giant ends relationship with yarn producer Huafu Fashion
Ticking Time Bomb in Venezuela: Gasoline Shortage Worsens and Pandemic Spikes
Ivan Freites, general secretary of the Union of Oil and Gas Workers of the state of Falcon, told El Nacional that the production instability and the failure to operate the plants persists
Chinese fishing armada plundered waters around Galápagos, data shows
Hundreds of vessels caught logging 73,000 hours of fishing in just one month in new analysis
Oxford museum removes shrunken heads, human remains from display over racism concerns
The Pitt Rivers Museum at the University of Oxford made the change in July
UN Investigators Say Venezuela Committed 'Crimes Against Humanity'
Someone should call Sean Penn and tell him his Venezuelan heroes have feet of clay.
Patient dies after ransomware attack reroutes her to remote hospital
Outage caused an hour delay in treatment for woman with life-threatening condition.
Authoritarian Scotland
When it's not coming up with ways to erode freedom of speech, the Scottish government is introducing policies to undermine freedom of assembly. Not only are Scots — like their English counterparts — no longer allowed to assemble in their homes in groups larger than six, they are now being encouraged by the First Minister, Nicola Sturgeon, to report their neighbors to the police, should they suspect them of breaking this sacred social-distancing rule.
Parliamentary staff told to write poems about privilege on a 'digital wall' made after Black Lives Matter protests – with one woke worker insisting they can no longer watch police comedy Brooklyn Nine-Nine over its 'cosy lies'
Parliamentary staff have been urged to admit their 'privilege' on a digital wall
Opinion
Good College Debt and Bad College Debt
People sometimes regret their decisions to borrow for goods and services and higher education is no exception. Going into debt for a college education can make sense, but it can also be a terrible mistake.
One-Party Campuses Are Not Intellectually Healthy
The ugliest trend in higher education is for campuses to become ideological monocultures where only "progressive" thinkers are tolerated. This year, we have seen innumerable instances where students or faculty members who are accused of harboring "wrong" ideas (usually denounced as "racist" and "unsafe") have been hounded by mobs of social-justice warriors.
There Is No Defense for Looting
It is one thing to peacefully march against injustice, and quite another to burn down what others built up.
Politics Has Gotten So Commercialized with All the Merchandising
Did you notice that just about every major political figure ends up with a wide variety of merchandise bearing their name and their likeness?
Slavery or freedom: The conception of America
The National Association of Scholars is hosting an online conference responding to the odious Pulitzer Prize-winning 1619 Project promulgated by the New York Times. The conference began yesterday and runs through Friday.
America Is Going to Decapitate Huawei
The United States' technological dominance gives it an immense power. But how long will that last?
Federal Student Aid Was a Bad Idea
So argues economics professor Richard Vedder in today's Martin Center article.
First Amendment Champion DeVos Is the MVP of Trump's Cabinet
DeVos, For the First Amendment Win
Happy Constitution Day
On this date 233 years ago—September 17, 1787—the Constitution was signed by its authors, and began its challenging journey toward ratification. We are very fortunate that it succeeded on that journey. Our country has not only benefited from the wisdom underlying that document but has also been shaped by its forms and contours. We Americans identify ourselves with the structure of our government to a very unusual degree, and for that reason many of our most profound debates and disagreements take the form of constitutional arguments.
The Constitution and the Importance of Writing It Down
As Yuval Levin notes (here and here), today marks the 233d anniversary of the signing of the Constitution, concluding the secret sessions of the Constitutional Convention at Philadelphia and commencing the process of convincing the American electorate of the day to ratify it in place of the Articles of Confederation (which themselves had only been ratified five and a half years earlier). One might reasonably argue that it is more proper to celebrate June 21, when New Hampshire became the ninth state to ratify the Constitution, making it effective; until then, the opening line was merely aspirational. The Constitution begins by promising: "We the People of the United States . . . do ordain and establish this Constitution for the United States of America." But at Philadelphia, the people had not yet agreed to that.
Andrew Cuomo's Lynching Law
Before he became infamous for killing Grandma, the Democratic governor of New York signed into law an "affirmative consent" policy (a/k/a "Yes Means Yes") that applies only to university campuses. Anyone familiar with human nature could predict that this law would produce disastrous consequences, because (a) college girls get drunk, (b) drunk girls do embarrassing things, and (b) the next morning they regret the stuff they did when they were drunk. This scenario accounts for perhaps 90% of all campus "sexual assault" accusations and, even if we can't hold guys blameless in such incidents, the difficulty is determining guilt in a "he-said/she-said" situation where both participants are usually drunker than the proverbial skunk.
The Constitutional Rule on Filling Supreme Court Vacancies in an Election Year
Joe Biden and Lindsey Graham have both flip-flopped on the appropriateness of confirming a new Supreme Court justice during a presidential election year.
An Inescapable Fight
Every time Americans turn inward against each other, it is because of the Supreme Court. From Dred Scott to Roe v. Wade and a variety of points in between, the flaw of our constitutional republic is letting an oligarchy of five black-robed masters impose the morality of Harvard Yard on 350 million of their fellow citizens.
In defense of the Electoral College
Why should California decide the presidency?
Systemic Racism? Make Them Prove It.
Progressives say racism is everywhere in the criminal-justice system, but they don't provide many specifics.
Hypocrisy Hypocrisy
It is the case that during the Merrick Garland fight, a bunch of Republicans said we shouldn't confirm a new Supreme Court justice before an election — and now say something else.
The "Systemic Racism" Dodge
It's meant to invoke guilt but absolves everyone, white and black, of responsibility.