News of the Week for Aug. 29th, 2020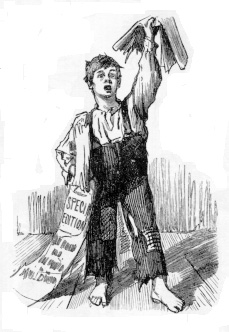 Riots & Revolution
Portland Rioters Wheel Guillotine Through Suburbs, Execute American Flag
It's about revolution, not Black Lives Mattering.
'Like a Scene Out of Hell': Armed BLM Rioters Loot, Pillage, and Burn Kenosha Following Police Shooting
In the name of Black Lives Matter, rioters shut down the streets in Kenosha, Wisc., setting trucks on fire, patrolling the streets with semi-automatic rifles, and ransacking nearby businesses. The riot followed the release of a viral video showing Kenosha police repeatedly shooting a black man who resisted arrest and reached into his truck. The man, identified as 29-year-old Jacob Blake, appears to have a violent history. Blake is in critical condition at a nearby hospital, according to police.
Officials Say 72 Percent of Detroit's Absentee Voting Precincts Don't Match Official Count
Detroit election officials say that 72 percent of absentee ballot precincts recorded totals that didn't match the actual number of votes. Wayne County, the state's largest county, is calling for an official investigation.
Rioters With Rifles Stop Armored Police Vehicle, Cop Hit By Brick Amid Unrest In Wisconsin
Rioters with rifles halted a police vehicle and struck an officer in the head with a brick in Kenosha, Wisconsin following a police shooting of a black man, video showed.
BLM Armed With Rifles Order Wisconsin Sheriff's Vehicle To Stop
They brandished firearms, and they did so at the police. All the police did was throw gas from the vehicle to move them back so they could drive away.
University of Pittsburgh Hits Rock Bottom
"Liberal education," Leo Strauss reminds us in Liberalism Ancient and Modern, "is not the opposite of conservative education, but of illiberal education." Illiberal education is that which imposes and enforces an orthodoxy, whereas genuine liberal education necessarily involves an openness to and consideration of a wide spectrum of different and often conflicting points of view.
University asks students to 'pledge to practice antiracist behaviors' in full-throated endorsement of BLM movement
The President of the University of Southern Maine and his cabinet recently sent out a message to students in an attempt to address the "urgency of the Black Lives Matter movement."
Project Veritas Sues Oregon for the Right to Go Undercover With Antifa in Portland
On Monday, Project Veritas sued the State of Oregon, claiming that the state's ban on secret audio recording violates the First Amendment. Project Veritas Founder James O'Keefe announced the lawsuit in front of the Mark O. Hatfield U.S. Courthouse, the federal courthouse that violent antifa rioters repeatedly attacked, night after night, during the nearly 90 days of George Floyd riots in Portland.
Here's A List Of Cities Hit By Riots In The Last 3 Months
Since late May, numerous cities have faced violent rioting, which has included clashes with police, buildings destroyed by fire, and widespread vandalism.
BLM group demanding defunding of police heads to alderman's home with bullhorn…around midnight
Waukegan, which is just north of Chicago, was recently the site of a protest. This one didn't take place near any public buildings. Instead, a group of 10-20 people gathered at the home of Third Ward Alderman Gregory Moisio near midnight and started shouting through a bullhorn about defunding the police.
Kenosha rioter points a gun right in the face of Blaze Media reporter while he's shooting video of the unrest
Things are unhinged in Wisconsin
It can happen here. In fact, it is happening here.
The authoritarian left isn't content just to block speech it disagrees with. It also wants to force people into making leftist utterances and gestures.
Kenosha Riots Turn Deadly
For the third consecutive night, Democratic voters ran wild in Kenosha, Wisconsin, engaging in vandalism, arson and assault. Two people were shot to death and a third seriously wounded in the mayhem, organized by #BlackLivesMatter as part of the Joe Biden presidential campaign.
Don Lemon: "The Rioting Has Got to Stop… It's Showing Up in the Polls"
Forget about the people who have been killed, the businesses, homes and livelihoods ruined, it's about the polls.
Shooting In Kenosha Brings Cries Of Vigilantism
As dawn broke on Wednesday, Kenosha, Wisconsin was once again smoldering from more fires and riots overnight in the wake of the police shooting of Jacob Blake. (We'll return to Blake in a moment below.) The key event drawing media attention today was the shooting of at least three people, two of whom died as a result. The amount of confusion surrounding the shootings is making it difficult for the media to sort out precisely what happened, but that's not stopping analysts from leaping to conclusions. The late-night shooting followed reports of groups of armed citizens patrolling parts of the city that hadn't been burned and looted yet, so CNN has been blaring headlines all morning about "armed vigilantes in Kenosha." Until we know the identity of the shooters (using the plural because, as you'll see in a moment, there were at least two and possibly three people firing during this incident) it's frankly impossible to say how it started and who began the gunplay.
The Carnage in Kenosha
Following the police shooting of Jacob Blake in Kenosha, Wis., on Sunday evening, the small city was subjected to looting, riots, and arson on Monday.
New Documents in the George Floyd Case
You can read them here. Three in particular stood out to me.
Watching Kenosha Burn
I've never been there, but I feel as if I know it. Kenosha is the size of my home town, a little dot of civilization eked out in short order, built up with pride, home to people who work, worship, and enjoy the pace and pleasures of a small town. It burned last night and it is burning tonight. I'm watching the feeds, and I'm pretty sure someone's going to get shot. The Marxists are showing up with rifles; there are reports of a militia en route to confront the protestors.
Illinois Teenager Arrested, Charged With First-Degree Murder For Kenosha Shootings
Seventeen years old. He had an affinity for cops, it seems, with lots of Blue Lives Matter sloganeering on his Facebook page. "In a photograph posted by his mother, he is wearing what appears to be a blue law enforcement uniform as well as the kind of brimmed hat that state troopers wear," the AP reported.
Portland Rioters Vandalize City Hall, 23 Arrested (Plus All The Calls Police Couldn't Answer)
A riot was declared in Portland last night after a group of about 150 people marched to City Hall and began to vandalize it.
Store owner sobs after business of 40 years is burned down during Kenosha riots
A business owner sobbed uncontrollably after seeing her furniture store reduced to ashes during the fiery protests sparked by Jacob Blake's police shooting in Kenosha, Wisconsin.
Report: Seattle Rioters Tried to Burn Police Officers Alive By Sealing Precinct Door Shut
"Photos show the criminals also destroyed the electronic key card off the door, presumably to stop people from getting inside the building."
Only Some Kinds of Protest Are Always "Mostly Peaceful"
It is difficult to satirize the mindset that leads CNN and other news outlets to reflexively use this "mostly peaceful" formulation even when displaying video that plainly shows destruction and riot
Oregon professor arrested during Portland Antifa riots
An Oregon professor was arrested after allegedly participating in the Portland riots.
Screaming BLM activists corner defiant woman at restaurant, demand she raise fist, ask, "Are you a Christian?"
A hostile crowd of Black Lives Matter activists cornered a woman in a Washington, D.C. restaurant this week, demanding she raise a fist in solidarity with the Black Lives Matter movement while screaming "White silence is violence!" and "No justice, no peace!"
California's First Experiment without Police
Californians learned the hard way that vigilante justice and the demands of the mob are no substitute for police and courts of law.
NYT: Gunshot Was Heard Moments Before Fatal Encounter In Kenosha
What a mess this case is turning out to be.
Dad of Seattle CHOP shooting victim files $3B in claims against government
The father of a 19-year-old man who was fatally shot inside Seattle's Capitol Hill Occupied Protest zone in June has filed $3 billion claims against local and state governments for allegedly allowing an atmosphere of "lawlessness" that resulted in his son's death.
'They Would Have Killed Us'; Violent BLM Mob Attacks Rand Paul, Others Outside of the White House
During an interview with Fox and Friends Friday morning, Senator Rand Paul described the "horrific scene," said they would have been killed or very seriously injured without the police and called for the coordinated, organized mob violence to stop.
Who Killed George Floyd?
The alleged "murder" of George Floyd by Minneapolis officer Derek Chauvin triggered the riots, looting and arson that have dominated the Summer months. That Floyd was murdered by the Minneapolis Police Department is an article of faith on the left and on many precincts of the right.
Police Break Up Apparent Antifa Plot To Light Kenosha On Fire
Mainstream media accounts on Thursday described a fourth night of riots in Kenosha as "mostly peaceful" after three previous nights of deadly disorder that ripped up portions of Wisconsin's fourth-largest city and led to three people shot and two dead.
Sex Offender Joseph Rosenbaum Taunted Armed Civilians: "Shoot Me, N–r!"
"Shoot me, n–r!" Rosenbaum repeatedly shouted, in a bizarre scene captured on video by Townhall reporter Julio Rosas.
Sen. Rand Paul and others attacked by DC mobs after leaving Trump speech
"Just got attacked by an angry mob of over 100, one block away from the White House. Thank you to @DCPoliceDept for literally saving our lives from a crazed mob."
Riot First, Asks Questions Later: Minneapolis Looting Sparked By False Report Of Police Shooting
The lie that there was a police shooting death of a black man traveled halfway around Minneapolis before the truth could get out that the man committed suicide.
Buttigieg: If Trump Can't Stop The Chaos Now, Why Would He Stop It If He's Reelected?
This is a weak argument on the merits but an understandable argument given the politics of the issue. I didn't like Trump's intervention in Portland (even granting that the feds have the power to protect federal buildings) because crime is a local issue. If the mayor or governor requests federal help because they're undermanned, that's one thing. To force a federal presence on them, especially when it's kitted out in paramilitary trappings, is an affront to federalism.
Virginia Senate Approves Bill Reducing Many Assaults on Police Officers to Misdemeanors
On a straight party-line vote, the Virginia Senate approved a bill that would make many assaults against police misdemeanors. The current law requires a mandatory six-month sentence for assaulting a cop, but Democrats want to eliminate that requirement and give judges wide discretion in determining how serious the attack is.
Black Man Stabbed 'Random' White AutoZone Employee in the Neck After Watching Police Shooting Videos
On Tuesday morning, a 19-year-old black man in Columbus, Ga., reportedly entered an AutoZone and stabbed a white employee in the neck. Police arrested the suspect, Jayvon Hatchett, on Wednesday. At his arraignment Thursday morning, Hatchett reportedly said he decided to stab a "random" white man after watching videos of police shootings.
Don't Look Now, But The Minneapolis Curfew May Have Actually Worked
Last night, I saw an announcement from Minnesota Governor Tim Walz on Twitter saying that a curfew would be in place overnight in Minneapolis and St. Paul, presumably to shut down the rioting and destruction. I will confess that I was not only dubious but a bit uncharitable in my response.
China War Scenarios: Versus the U.S., Versus India, China Versus China
In July, senior government officials in Taiwan and the U.S. warned that communist China was aggressively threatening Taiwan's independence. U.S. Secretary of Defense Mark Esper contended Beijing had taken its intimidation "to a new level."
Did China "Force A U.S. Warship Away" From The Paracel Islands?
John reported on Wednesday about the Chinese launching one of their "aircraft carrier killer missiles" into the South China Sea, presumably as some sort of warning to the United States. A warning over precisely what remains unknown, since the American Navy is operating in international waters and keeping the sea lanes clear for commercial traffic. Yet the Chinese continue to insist that they own the Paracel Islands and the waters surrounding them, so they"re looking to flex their muscle.
We Witnessed The Kenosha Shootings. Here's What Really Happened
"Oh shit, I gotta go!" Richie McGinniss hangs up on me.
Kenosha police union gives its version of Jacob Blake shooting
The Kenosha police union on Friday offered the most detailed accounting to date on officers' perspective of the moments leading up to police shooting Jacob Blake seven times in the back, saying he had a knife and fought with officers, putting one of them in a headlock and shrugging off two attempts to stun him.
Teen Receives Bill for Police Overtime After Organizing Black Lives Matter Protest
A teenager in New Jersey who organized a Black Lives Matter rally received a $2500 bill from the town's mayor to cover police overtime for her gathering. Black Lives Matter events held throughout the country have culminated in widescale looting, destruction, violence, and death.
Some Further Thoughts on Kenosha: Predators and Their Preferred Prey
If you want to know what happened Tuesday night in Kenosha, Wisconsin, read Shelby Talcott's eyewitness account at the Daily Caller. Any competent attorney could make the case that Kyle Rittenhouse acted in self-defense, but that doesn't mean Rittenhouse isn't a damned fool.
NY Times reconstruction of Kenosha-Rittenhouse shootings points to potential self-defense
"While fleeing from the scene, Rittenhouse is again chased by several people. He trips and falls to the ground and fires four shots as three people rush him. One person appears to be hit in the chest, while another, who is carrying a handgun, is hit in the arm."
#WalkAway Founder Harassed by BLM Activists: "I haven't endured an anti-gay attack like this in probably 10 years"
"I can't even describe the sinking feeling I got last night being attacked for being gay & just having to take it- bc if we defended ourselves the media would label us racist attackers"
Chickens Coming Home to Roost? Portland Mob Shines Strobe Lights Into Ted Wheeler's Condo at Night
On the ninety-third night of violent antifa riots in Portland, a group of protesters occupied the lobby of Mayor Ted Wheeler's (D-Portland) apartment building as a mob held a block party outside and activists shined strobe lights into Wheeler's window. The mob demanded the complete abolition of the police by 2022. Meanwhile, a group of rioters set fire to the Portland Police Association building, targeting the police union for what appears to have been the fourth time since the police killing of George Floyd. This unrest came the day after Wheeler sent a letter to President Donald Trump, declining his offer to send federal officers.
Portland Mayor's Open Letter to Trump Reveals How Badly His Campaign for Reelection Is Going
On Friday, Portland Mayor Ted Wheeler released an open letter to President Donald Trump. Full of all the hallmarks of liberal mental disease, Wheeler accused federal troops of arson and vandalism while telling President Trump to take his offer of law enforcement assistance and pound sand.
BLM Supporters Beat Raccoon To Death With Baseball Bat To Protest Cops "Treating Us Like Animals"
Black Lives Matter supporters ran over a raccoon twice before beating it to death with a baseball bat in a horrific and senseless act of animal cruelty before posting the video online and saying people should "worry about the police killing Black people" and "treating us like animals."
Kenosha police find helmets, gas masks, more in out-of-state vehicles; arrest 9
An alert citizen tipping the Kenosha Police Department to three suspicious vehicles with out-of-state plates Wednesday night led to the arrest of nine people authorities suspect were plotting some sort of criminal activity related to recent violent protests.
Maryland college forms 'White Accountability Group'
Loyola University in Maryland formed a "White Accountability Group" for faculty, staff and administrators.
Shamelessly, He Quotes Himself
Lifted from the comments, regarding recent scenes from Portland. Though it applies to the Mao-ling left more generally.
Two Items, Possibly Related
Lifted from the comments, and further to this, more Mao-ling loveliness.
Riot data: Court documents describe assaults to SPD officers, listing suspects by race, hometown
More than 70% of the suspects arrested for crimes ranging from assaulting officers to looting to vandalism in Saturday's downtown riot came to Seattle from outlying areas, according to arrest records obtained by KIRO-7 from the King County prosecutor's office.
Corona Virus
Uh Oh. Hong Kong Reports First Confirmed Case Of Man Infected With COVID For A Second Time
I have the feeling that this news may wind up slamming the brakes on a lot of the optimism about vaccines and new COVID-19 treatments that have been making the rounds lately. Doctors at the University of Hong Kong have concluded that a patient who was confirmed as being infected with the novel coronavirus and mildly symptomatic back in March came down with the disease for a second time this month. There are some complicating factors in his story that will likely need to be taken into consideration, but the overall message from that medical center is clear. If you can survive the disease once and then catch it again in that short of a period of time, it sticks a major pin in the entire plan we have for combatting this plague, whether you're counting on herd immunity, a viable vaccine or anything else.
COVID corruption "has roots in apartheid" – Ramaphosa on ANC looting
Cyril Ramaphosa says the wave of COVID corruption 'has roots' in the apartheid regime, in a letter he sent to fellow ANC members on Sunday.
Musicians From Coronavirus-Infected States Exempt from NYC Quarantine Rules for MTV's VMAs
Rules for thee, but not for me.
Hong Kong man reported to be "first case" of Coronavirus reinfection
U.S. COVID-19 cases hit 2 month low. Investigation into NFL's coronavirus false positives. KFC ditches classic slogan due to coronavirus.
Election 2020
An Interesting Path to Navigate
Pay attention to the latest Pew poll. It provides an interesting path forward for Donald Trump and the GOP.
GOP Passes New Party "Platform": Whatever Trump Wants To Do
I don't know why they went through a song-and-dance here about the pandemic limiting their ability to confer and draft a proper party platform. "Whatever Trump wants to do" is a perfectly accurate statement of what the party's base thinks the GOP agenda should be.
Heading into the RNC
On the menu today: The coming week promises four nights of pure, concentrated President Trump at the 2020 Republican National Convention; the GOP heads into 2020 with no formal platform, and sorting out whether or not that's significant; thinking about the long list of policy issues Republicans still need to argue about; and something missing from the GOP convention page.
And on the first day
American Spectator publisher Melissa McKenzie assesses last night's speeches at the Republican National Convention. "[T]here were some great speeches," she writes in her overnight email update. "Here's my ranking in order"
As Team Biden Celebrates GOP Defectors, Richard Spencer Endorses Democrats
As the Joe Biden campaign released a list of former Republicans who have endorsed the Democratic nominee for the November election, white nationalist Richard Spencer — an organizer of the Charlottesville riot and a former supporter of President Donald Trump — announced his support for Biden, as well. This endorsement is particularly embarrassing for Biden, since he claimed that he is running for president to "restore the soul of America," specifically to repudiate Trump's alleged support for the Charlottesville march.
RNC speakers paint California as a dangerous dystopia
Speakers at the Republican National Convention turned California into a dystopian punchline on Monday, portraying America's most populous state as a dangerous wasteland ruled by liberal politicians who are oblivious to public safety.
Nikki Haley Makes Her Pitch for Trump, and for Herself
Nikki Haley's speech tonight at the Republican convention was, in one sense, a speech in favor of Donald Trump's reelection, but it was obviously also a step in the early auditions for the 2024 nomination. It's too early to handicap the 2024 contenders; a Trump victory in November would clearly put Mike Pence much more in the driver's seat. But we saw a good illustration of why Haley could be a formidable contender, as well as a message of the sort that Republicans could use more of. Haley is not a fire-and-brimstone speaker, but she is smooth, polished, and projects the serene unflappability that has seen her through the storms of South Carolina politics and the intrigues of Turtle Bay and the Trump administration. The structure of her speech could easily be converted into a Haley stump speech for herself.
Against All Odds, the First Night of the Republican National Convention Is… Good?
The first night of the Republican convention was . . . go figure, pretty good!
The Washington Post's Abortion "Fact Check" Gets It Wrong
Most abortions are performed in the earlier stages of pregnancy. About 1 percent happen after the fetus reaches the point of viability. In short, [RNC chairwoman Ronna] McDaniel and the president are describing something that rarely happens and that no Democrat is calling for, anyway.
Joe Biden Promises To End Traditional 401(k)-Style Retirement Savings Tax Benefits. What's That Mean?
Round about a month ago, I took a closer look at Joe Biden's retirement-related policy proposals, or, more specifically, those of the "Unity Task Force," which had just released its final document.
And on the second day
There is a wealth of riches to pick over from day 2 of the Republican National Convention. We had First Lady Melania Trump speaking from the White House Rose Garden after a memorable walk to the lectern. We had Secretary of State Mike Pompeo speaking from Jerusalem.
Mayor Wheeler Allows Portland to Burn Because In His Opinion It Had 'Nothing to Lose'
Like many of America's mayors, Portland's Mayor Ted Wheeler has been exposed as the wrong person in the wrong place at the wrong time. He is not cool under fire. He is not the man or woman you want in the foxhole with you when it gets real. He is not a leader. His judgement has proven to be far short of what's needed in a time of crisis.
Citing Black Lives Matter, photos of retired white male professors to be taken down at U. Oklahoma
Area to become space for students to "represent their own voices"
Bette Midler Unleashes Xenophobic Tweet Storm on Melania Trump: 'She Still Can't Speak English!'
Anti-Trump singer/actress Bette Midler was so triggered by first lady Melania Trump's speech on Tuesday night that she went on a blatantly xenophobic Twitter rant.
No, It's Not New for a Cabinet Secretary to Address a Political Convention
Over at Slate, Fred Kaplan fumes about Mike Pompeo's speech from last night and writes, "no secretary of state has ever spoken at a party convention. The Hatch Act forbids federal employees from taking part in political campaigns. Pompeo also violated his own guidance, sent to his underlings on Feb. 18 of this year. A bold-faced sentence in that memo read: 'Senate-confirmed Presidential appointees may not even attend a political party convention or convention-related event.'"
And on the third day
Franklin Roosevelt projected the image of his victory over polio. There may be all of three photographs of him in a wheelchair. For a nation laid low by the Great Depression, he sought to instill the conviction that we could rise again and get off the mat. Likely soon to be the youngest citizen elected to Congress in the past 200 years, Madison Cawthorn had something of the same idea in mind in his remarks at the Republican National Convention yesterday (video below).
A Field Theory of the Race
John notes below some recent survey evidence, and incipient media panic, suggesting that Trump is rallying. Let's step back from the day-to-day numerology of polls and headlines and consider presidential elections from a long-term point of view—a "field theory," if you like.
Good news from Minnesota
Northern Minnesota was a Democratic stronghold roughly since time whereof the memory of man runneth not to the contrary. The late DFL Rep. Jim Oberstar represented Minnesota's Eighth Congressional District encompassing the area for 18 terms, from 1975 to 2011. He went down in the anti-Obama wave in the 2010 midterm elections. In 2012, however, Obama carried the district 51-46. In something of a seismic shift in 2016, candidate Trump carried the district by a 54-38 margin. The Duluth Tribune took a look at the omens in its post-election analysis. In 2018, Republican Pete Stauber picked up the Eighth District seat.
Gun Rights
A Record For First-Time Gun Owners?
The pandemic lockdowns have been wrecking a lot of previously successful businesses all through the summer and that's had a significant, negative impact on the economy. But there's one sector of the market that's apparently doing quite well for itself. That would be the nation's gun shops, or at least the ones in states where they are allowed to be open. A record number of people have suddenly developed a new appreciation for our Second Amendment rights and have been streaming into gun stores far and wide to purchase firearms. The numbers are too far above the averages to write this off as some temporary glitch in the usual sales patterns. These aren't repeat purchasers picking up an extra weapon, either. We're talking about first-time gun buyers only. As National Review reports this week, we're talking about as much as a 100% spike in sales in some places.
2020 Gun Sales Have Likely Surpassed All of 2019
The number of new guns purchased in 2020 likely passed the total for 2019 sometime this month. August volume won't be available for at least another week, although after Small Arms Analytics & Forecasting (SAAF) Chief Economist Jurgen Brauer said in a press release earlier this month—after analyzing July's National Instant Criminal Background Check System (NICS) volume—"Our estimates suggest that the market for the first seven months of 2020 now has nearly matched that of the entire year of 2019."
Hide the Decline
Environment &
"Green Energy"
The "racism" of climate change alarmists
It's not climate change that's racist, but those who use it to block energy development
Smoking Out the Golden State's Green Utopia
Into the grandest of fantasies, reality intrudes. And so, it may be that Mother Nature in the form of annual forest fires, will force a key California agency to face reality and modify the overly ambitious and unrealistic renewable energy fantasy that has characterized the state's energy planning for a decade.
Obamacare
Government in Healthcare
"Medicare for All" Is Still a Threat
Noticeably absent from the Democrats' latest policy platform: any mention of "Medicare for All." But don't be fooled. Efforts to push government-run health care are still a real threat.
War & Terror
Colombia President Says Maduro Is Buying Missiles From Iran
"Nicolás Maduro is interested in acquiring "medium and long-range missiles, through Iran," reported the Colombian president
China War Scenarios: Versus the U.S., Versus India, China Versus China
In July, senior government officials in Taiwan and the U.S. warned that communist China was aggressively threatening Taiwan's independence. U.S. Secretary of Defense Mark Esper contended Beijing had taken its intimidation "to a new level."
China Fired An "Aircraft-Carrier Killer" Missile As U.S. Announces Blacklist Of Chinese Officials
Things seem to be ramping up once again between China and the U.S. over the disputed territory in the South China Sea. This morning Sec. of State Pompeo announced the administration was blacklisting Chinese officials connected to the construction and militarization of islands in the region.
Blanked-Out Spots On China's Maps Helped Us Uncover Xinjiang's Camps
China's Baidu blanked out parts of its mapping platform. We used those locations to find a network of buildings bearing the hallmarks of prisons and internment camps in Xinjiang. Here's how we did it.
Uighur women sexually abused, raped in China: 'This will not stop with just the Uighurs,' activist warns
A Uighur woman has called on the Christian community to condemn the atrocities her community continues to face at the hands of the Chinese Communist Party, warning that the "tragedy of the Uighur people will be the future of the entire world if this threat is not addressed."
Chinese military fires "aircraft-carrier killer" missile into South China Sea in "warning to the United States"
Weapon one of two sent over disputed waters a day after American spy plane reportedly nears Chinese naval drill, source says
Sailor questioned as arson suspect for fire on Navy warship that burned for four days
Last month's fire aboard the Navy's USS Bonhomme Richard is being investigated as a potential case of arson.
Jewish student center intentionally set on fire, authorities say
A Jewish student center at the University of Delaware was set on fire Tuesday night.
China Has Built 268 New Re-Education Camps, Some Large Enough To Hold 10,000 People
Buzzfeed has done an extensive investigation using satellite imagery to identify the massive network of re-education camps that have been built in the western province of Xinjiang by the Chinese Communist Party. Some of these camps are truly massive in scale, large enough to hold 10,000 people.
China's 'Carrier-Killer' Missiles: Time to Separate Hype from Reality
Thanks to China's recent test of two different types of anti-ship missiles, debate will surely restart concerning the future of the aircraft carrier. Is the U.S. Navy ready to take on the challenge?
Expert: America Could Defeat China's Anti-Ship Missiles
America's carriers would ultimately win out.
Minnesota college student pleads guity to offering support to terrorists
While a freshman at St. Catherine University, Tnuza Jamal Hassan wrote and anonymously delivered a letter encouraging two other students to join al-Qaeda, according to court documents.
National
No comment: National Council for History Education stays silent on call to abolish history lessons in Illinois
Meanwhile, conservative history professor argues proposal "nothing less than an assault on the very idea of objective truth"
UCLA College Republicans call student activists "cultural parasites" for trying to cancel school history
"Students are weaponizing the atmosphere of cancel culture," College Republicans said
Business partner of Falwells says affair with evangelical power couple spanned seven years
Giancarlo Granda says his sexual relationship with the Falwells began when he was 20. He says he had sex with Becki Falwell while Jerry Falwell Jr, head of Liberty University and a staunch supporter of President Trump, looked on.
Expert says invasive "jumping" earthworms with destructive potential appearing in Western New York
University at Buffalo earthworm expert Nick Henshue says Amynthas, invasive "jumping" earthworms with destructive potential, are appearing in the Western New York area.
New York University moves to implement racial segregation in student dorms
Since late June, the Office of Residential Life and Housing Services at New York University (NYU) has been working closely with a small, student-led task force to make racially segregated housing a reality in undergraduate student dorms.
Jerry Falwell Jr's "Pool Boy": Let Me Tell You What's Really Going On Here
All I really want to know about this story is: What did Michael Cohen and/or Trump know, and when did they know it? Did this actually play a (small) part in how Trump came to be the GOP nominee?
Bill Would Ban Gender Reassignment Procedures on Minors
The BBC reported back in March on a lawsuit against the United Kingdom's leading gender identity clinic, with a detransitioned female patient stating that she was rushed into irreversible hormonal interventions that she later came to regret.
Appeals Court Denies Oberlin College Rehearing, Expelled Male Student Discrimination Case Moves Forward
Full Sixth Circuit refuses rehearing en banc in case where panel found Oberlin College's "100 percent responsibility rate—in cases where most if not all the respondents were male—supports an inference regarding bias in the hearings themselves"
Judge approves due process lawsuit against CU-Boulder for banning cross-examination in rape case
Baffled by university's refusal to identify key witness
Professor sues university because it won't reinstate her following alleged comments on black student's hair
Loyola professor's status remains unclear after ASU revoked job offer over allegations of racism
Space: Space Junk Analytics
Over the last few years, a solution has evolved for the growing problem with space debris and the number of satellites damaged or destroyed by tiny bits of orbiting space junk. While there has never been complete cooperation between the nations putting the most satellites into orbit, there has been growing willingness to share some data about space debris.
Billions of "rogue planets" may be drifting through Milky Way unattached to star
There may be more than 100 billion "rogue planets" drifting through the Milky Way unattached to a star, new research has suggested.
Post Office ends custom stamp program rather than produce Christian stamp
Whether or not you were aware of it, the cash-strapped United States Postal Service has a program where you can custom order your own stamps that you design, provided you are willing to pay an additional fee. Or, more correctly, I should say they used to have a program where you could do that. Unfortunately, they canceled it this year. The reason for ending the profitable program is up for debate. For their part, the Post Office is saying that the revenue from the program was "insignificant." But more curious is the claim that the program had become an "unacceptable risk" to the Postal Service's brand.
Institutional Racism in Higher Ed
Institutional racism and systemic racism are terms bandied about these days without much clarity. Being 84 years of age, I have seen and lived through what might be called institutional racism or systemic racism. Both operate under the assumption that one race is superior to another. It involves the practice of treating a person or group of people differently based on their race.
Law professor says university fired her by "racializing" criticism of black colleague's performance
It denied her a "meaningful appeal," civil liberties group says
Rick Sander Wants to Retain Race-Neutrality in California
Over the years, one of the very few academics who has stood up for the idea of racial neutrality is UCLA law professor Rick Sander. He came to the conclusion that racial preferences in college admissions did no good and a fair amount of harm. Those conclusions, of course, were contrary to what the education and legal establishment wanted to hear. The State Bar of California has battled to prevent Sander from obtaining data that they fear would strengthen his case.
The Woke Police Came for Dungeons & Dragons.
The legendary role-playing game has become "problematic."
White cops are no likelier to shoot dead African-Americans than black ones are
New research suggests that increasing racial diversity in police departments will not cut the number of non-white Americans shot dead by police
Why There's an Exodus From California Cities
These are hard times for people living in many of our major cities. The COVID-19 pandemic, a surge in violent crime, and apathy or outright hostility directed toward law enforcement are all prompting many urban dwellers to reflect on whether they can reside in a major metropolitan area.
Campus Culture
What would happen if the seated woman were to complain about her treatment? She would be told that she just doesn't like being criticized. Anyone who thinks that's what's going on either doesn't understand the dynamic of mob rule, or is part of the mob.
Academic journal seeks evidence of "structural racism" in policing, won't promise to accept contrary evidence
Assumes "disproportionality of legally sanctioned police violence" against nonwhites
Fact-Checking the Fact-Checkers on Biden and Abortion
After Mike Pence's speech at the RNC yesterday evening, an NBC News fact-checker got to work attempting to disprove the vice president's claim that Joe Biden "supports taxpayer funding of abortion right up to the moment of birth."
How Scholars "Argue" Today
Increasingly, when scholars run into others who disagree with them, they don't resort to logic, but to demands that wrong-thinkers be punished. Instances of that have become commonplace this year. You have to wonder what students learn from such professors.
Judge Denies Qualified Immunity for Kentucky Child Welfare Workers Who Illegally Strip-Searched Children
U.S. District Judge Justin Walker issued a blistering ruling against qualified immunity for a Kentucky Cabinet of Health and Family Services caseworker and a deputy on July 18. They participated in the illegal strip-search of children whose mother went to get muffins while her children slept in her car on a cool day in 2017.
Short Circuit: A Roundup of Recent Federal Court Decisions
Anti-Riots, bright youth, and a sick puppy.
Palin v. New York Times District Judge Refuses to Overrule Supreme Court Precedent
"Binding precedent does not … come with an expiration date."
Sarah Palin's Libel Lawsuit Against the New York Times Can Go to Trial
There is enough evidence that the Times knew their allegations were false (or at least were likely false) to go to the jury.
College director: 'Every white person in this country is racist'
Pacific University in Oregon is hosting a weekly webinar series called "Rising from the Margins" dedicated to discussing diversity.
Economy & Taxes
A major victory for California taxpayers
Last Thursday, the Fair Political Practices Commission imposed one of the largest fines ever against Los Angeles County for using taxpayer funds for political ads touting Measure H, a sales tax increase on the ballot in 2017.
Time to Launch US-Taiwan Free Trade Negotiations
Taiwan has long been a steadfast partner to America. Today, it took a major step that will move the U.S.-Taiwan relationship forward and could help create new opportunities for the island nation to maintain its autonomy in the face of Chinese pressure.
Back to Low Growth
The impact of Joe Biden's tax plan would be less income across the spectrum and a sluggish economy.
International
Student on Zoom chat bound, gagged and attacked by intruder in front of class
Video from the Zoom call shows the young woman tied up and gagged, and the intruder moving around the home in Durango, Mexico, while her classmates watch in horror
Chinese-Made Smartphones Are Secretly Stealing Money From People Around The World
Preinstalled malware on low-cost Chinese phones has stolen data and money from some of the world's poorest people.
A measurement of positronium's energy levels confounds scientists
The departure from theoretical calculations eludes explanation
Police asking for public's help identifying truck that defaced LGBT Pride crosswalk with skid marks
A man has been charged with one count of mischief after police saw him spray painting a rainbow crosswalk in Aurora, Ontario, say York Regional Police.
Former Colombian President Illegally Wiretapped for Over a Month
From March 7 to April 9, all the conversations of former President Álvaro Uribe were tapped by the Attorney General's Office
Voices from Cuba: Ricardo Fernández Izaguirre
Ricardo Fernández Izaguirre is a journalist, documenter and religious freedom defender in Cuba. Mr Fernández Izaguirre is married with an infant daughter and another child on the way. He was a member of the Apostolic Movement, an independent network of charismatic protestant churches which the government has refused to register. He currently attends an independent Methodist church.
Evo Morales Chose His "Harem" of Minors Through His Party
Bolivian lawyer, Paola Barriga, denounces that there is a human trafficking and smuggling network linked to the Movement to Socialism (MAS), Evo Morales' party
You're a Nazi if you don't want to be a slave
A high ranking member of the British Broadcasting Corporation has compared singing the patriotic song Rule, Britannia! to Nazi's singing about gas chambers. The line she takes offense to is "Britons never, never, never shall be slaves." Clearly the line is referring to the thought that a Briton should never willingly go into slavery. The song was written at a time when the national memory was fresh of Barbary Corsairs raiding the shores of the British Isles to capture whites to sell in Arab slave markets in Africa. Her comments came about after the BBC removed the lyrics from the song in its Last Night of the Proms (a major musical event for the UK).
Riots in Sweden after Quran burning by far-right activists
Far-right activists burned a Quran in the southern Swedish city of Malmo, sparking riots and unrest after more than 300 people gathered to protest, police said Saturday.
Belarus Bans Foreign Journalists as Putin Backs Contested Vote
President Alexander Lukashenko banned foreign journalists from covering the street protests in Belarus as he ratchets up the crackdown following his contested landslide victory in the Aug. 9 elections.
Opinion
Meet the new Marxism
Now we are engaged in a great civil war of ideas, or should be. Our constitutional order is under attack by the neo-Marxist scoundrels of the Black Lives Matter crowd and the woke mob along with their allies inside the Democratic Party, the party's media adjunct, and big business. And now along comes Yoram Hazony to explain what it's all about in his Quillette essay "The challenge of Marxism."
Why Fast Food Isn't Fast Anymore (and Other Serious Social Problems)
She was an old lady — well along into her 70s, I'm sure — and I didn't want to be mad at her, but she was causing a problem. Worse than that, however, is that she evidently did not realize how much of a problem she was causing, not only for me, but for the employees at McDonald's and everyone in line behind me at the drive-thru.
Can We Be Forced to Say Something We Don't Believe? Ask This Teacher
A French teacher at West Point High School in West Point, Virginia, was fired for not using pronouns preferred by a transgender student.
A Back-to-School Guide for Conservatives
Is patriotism dying? Are there any good Americans left?
What Sohrab Ahmari Misses
Sohrab Ahmari has a long essay in the Spectator USA that promises a grand theory of the fight within conservatism
Senator Hawley's Judicial Test on Roe v. Wade Won't Work
Political realities can be confronted and transformed, but they cannot simply be imagined away. Unfortunately, Senator Hawley's pro-life litmus test promises no more success in the future than it would have had in the past.
What It Means to Become American
The history professor Johann N. Neem, an immigrant from India, feels as though he is losing his country.
The Social Contagion Effect and Teen YouTube
Last night I saw headlines about the death of a YouTube star, Landon Clifford, a father of two young children at the age of 19. I clicked, because how does a 19-year-old have two children and why is he a YouTube star? His wife posted this picture with some of her friends at his funeral, and a quick click-through indicated she's just one of several popular YouTube teen mothers who travel in the same ecosystem.
California Apocalypto
Power outages, fires, water shortages, rising taxes, crumbling and congested highways, dismal schools, lawlessness …
Lovecraft Country Is Systemic Racism Entertainment™
HBO's Smollett Effect goes from black exploitation to race manipulation.
Tonopah And/Or Bust
I was originally going to just remark that there might not be any posting from Yr. Ob't Servant this weekend and let it go at that, but you loyal readers and members of the Commentariat deserve more, so here it is.
What Black and White America Must Do to Move Beyond Race
Armstrong Williams grew up on his family farm in rural South Carolina and went on to become the second-largest minority broadcast TV owner in America. He has closely watched the racial tension in America and offers a path toward healing and atonement in his new book "What Black and White America Must Do Now: A Prescription to Move Beyond Race." Williams, a TV host and Daily Signal columnist, spoke to Daily Signal Executive Editor Rob Bluey about his personal journey and solutions. A lightly edited transcript is below.
Welfare State Liberalism Has Run Out of Gas
Since the Democratic Party secured a majority of the House of Representatives in the 2018 midterms, a new cohort of legislators led by Alexandria Ocasio-Cortez has eagerly advanced ambitious plans to expand federal spending known as the "Green New Deal" and "Medicare for All."