News of the Week for June 14th, 2020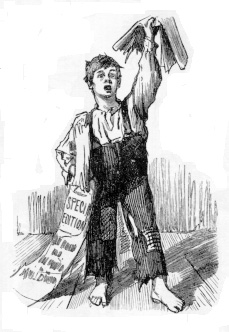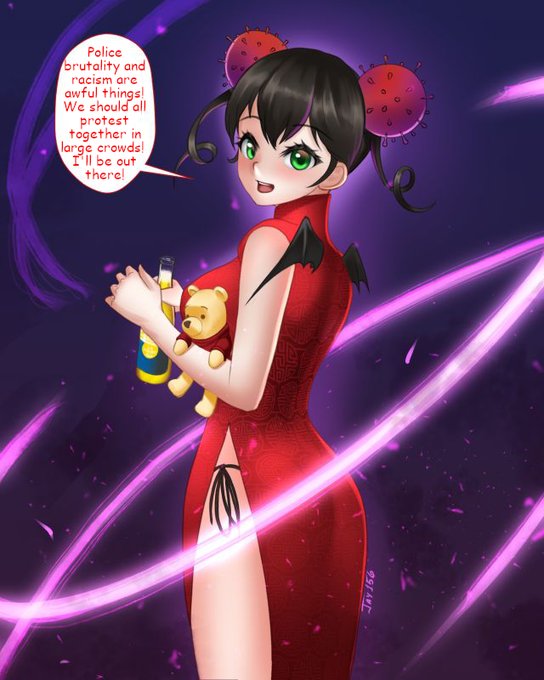 Riots
Minneapolis Moves To Disband Their "Toxic" Police Department
As Allahpundit discussed yesterday, the Mayor of Minneapolis wasn't willing to discuss defunding the police. He wound up slinking away from a crowd of protesters after he was booed off the stage. But as it turns out, defunding wasn't enough for the City Council so they're just ignoring him anyway. They're moving to eliminate the police department entirely. Remember when #AbolishICE was all the rage on the left? Well, now we've moved from defunding to #AbolishThePolice. And yes, that's drawing a lot of traffic on Twitter.
UCLA profs join nationwide 'defund the police' push
UCLA staff requests that the university take "concrete steps that move us towards the divestment of UCLA from LAPD and other forms of policing."
When Police Stop Policing
In a piece last week, I mentioned a forthcoming study by Tanaya Devi and Roland Fryer about what happens when cops stop doing their jobs, specifically in the wake of viral incidents such as the one in Ferguson, Mo., a few years back. That study is now available in its entirety.
Mayor Frey as a Hester Prynne
This is one of the most embarrassing episodes involving an elected official in memory — Mayor Frey seeking acceptance at a woke revival meeting and getting ousted as an unrepentant sinner
NYPD finds concrete hidden in ice cream cartons at George Floyd protests – as peaceful demonstrations continue nationwide for a 14th consecutive night
Police in New York City discovered hardened cement disguised chocolate chip ice cream near the scene of a George Floyd protest in Manhattan this week
There's More to the Story of the 'Elderly' Protester Knocked Down by Buffalo Police Than You're Being Told
The coronavirus may not be as deadly as we once may have feared, but it seems to have caused a great many people to lose their minds. Dr. Fauci never warned us this could happen.
George Floyd's Lawyer Asks United Nations to Intervene in Case
Ben Crump, the attorney representing George Floyd's family, has called on the United Nations to intervene and investigate the circumstances around the middle-aged black man's death and to make recommendations about law enforcement reforms.
WaPo poll: Floyd homicide no isolated incident — but police too timid in dealing with rioters
Just how does America feel about the death of George Floyd, the protests that resulted from it, and the police response to the riots that followed in their wake? Surprisingly nuanced, if today's poll from the Washington Post gives an accurate indication.
Irony Or Hypocrisy? LA City Council President Demands Defund The Police Cuts — While Getting Round-The-Clock LAPD Protection
One would think that a politician getting 24/7 police protection for her and her whole family might see police as an asset. At the very least, perhaps she would vote to supply police with a little more resources to offset those dedicated to her welfare. Not Los Angeles city council president Nury Martinez, however — she's more pure than that, or something
Maduro's Infiltrators Join Violent Protests in the U.S.
Maduro's regime is present in the chaos of the North American country- another example of the threat that Chavismo presents to the region
"Protester" Who Made Terroristic Threats on Live TV Is a Brooklyn Lawyer
New York's legal profession attracts top-quality people
White Cops, Leftists Engage in "Ceremony" of Washing the Feet of Black "Faith Leaders"
"there was a 'Washing of the Feet' ceremony where at least three white law enforcement officers and three other white attendees washed the feet of pastors"
Ex-NY Lt. Gov. 'Likes' a Rioter Choking a Police Officer: 'This N**** Got a Cop In a Headlock'
Former Lt. Gov. Bob Duffy (D-N.Y.) now serves as the president of the Rochester Chamber of Commerce. Gov. Andrew Cuomo (D-N.Y.) appointed him the liaison for reopening the Rochester area during the COVID-19 pandemic. Duffy has been under fire regularly for being a mouthpiece for the Cuomo administration and standing in the way of businesses desperate to open in rural Western New York.
A Doctor's Update on the COVID Fight
On the menu today: The head of research for a top-ten U.S. hospital offers an update on the state of the fight against the coronavirus; the World Health Organization muddles the answers about the contagiousness of the virus again; an expression of gratitude; and a lament about our ongoing Civil War of Stupidity.
Homicides this week have increased 250% in L.A. compared to last week, LAPD says
The Los Angeles Police Department announced Tuesday that homicides in the city increased 250% over the previous week, and the number of people who were shot increased by 56% during the same period.
Antifa Seizes Seattle PD, Sets Up 'Autonomous Zone' Just Like ISIS and the Paris Commune
Just as the Islamic State (ISIS) claimed territory in Iraq and Syria, antifa militants have claimed territory in Seattle, Wash. According to reports on the ground from The Post Millennial's Andy Ngo and Townhall's Julio Rosas, protesters and antifa instigators have seized land in the Capitol Hill area around the Seattle Police East Precinct. Like ISIS, the rioters appear to have decided on setting up a government in their occupied territory, naming it "Free Capitol Hill."
De Blasio: NYC will paint, rename streets to honor Black Lives Matter
The city will paint its roadways and rename streets in each borough to honor the Black Lives Matter movement, Mayor Bill de Blasio announced Tuesday.
In Chicago, Hispanic Gangs Protect Their Neighborhoods From Looters: "Get the F*ck Out! We Won't Let Our Neighborhood Burn"
As calls to abolish the police reach a fevered pitch, we see a glimpse of what might fill that vacuum
Columbus Statue Is The Latest Victim Of The Protests
In Richmond, Virginia's Byrd Park there stands a statue of the great explorer Christopher Columbus. Or at least it used to stand there until last night. Now it's sitting on the bottom of a nearby lake. And that was only after it was spray-painted with graffiti. And set on fire. It's hard to be sure, but it sounds like somebody really has some issues with Columbus.
Seattle Protesters Declare "Capitol Hill Autonomous Zone" In City As Police Pull Back
The reporting on this is surprisingly scarce, enough so that I can't tell if it's a violent mini-insurrection or an especially cringy hippie sit-in that the authorities let get out of hand.
Revolutionary theater in Minneapolis
Minnesota's Farmer-Labor Party merged with the state Democratic Party in April 1944. Thus was the Democratic-Farmer-Labor Party born.
The Capitol Hill Autonomous Zone Has Already Had Its First Incident Of Self-Appointed-Police Violence
Earlier today Allahpundit wrote about the so-called Capitol Hill Autonomous Zone (CHAZ) which was set up in Seattle after police retreated from a few square blocks. The denizens of this new experiment in police-free living were probably envisioning a utopia full of peace and community love. Instead they got a new self-appointed police force led by a rapper named Raz Simone.
The Protests Come for "Paw Patrol"
A backlash is mounting against depictions of "good cops," on television and in the street.
Pittsburgh Man Faces Federal Charges After Leaving Backpack Full Of Molotov Cocktails In Public Space
A 52-year-old resident of Pittsburgh was charged with planting a backpack full of Molotov cocktails in a public space downtown after a recent protest.
The Real History of Antifa
The dark history of the radical Left's enforcement arm.
Anarchy in Seattle
Antifa-affiliated activists seize control of a city neighborhood and declare an "autonomous zone."
Antifa mob planning to take over more Seattle neighbourhoods
Following the surrender of the East Precinct of the Seattle Police Department to an Antifa mob and the occupation of Seattle City Hall, a source on the ground in Seattle says that other police precincts around the city are preparing to be the next targets.
Man Opened Fire On Paso Robles Police Station, One Deputy Shot (Suspect Still At Large)
Paso Robles is a small city in California located about midway between Los Angeles and San Francisco. Early Wednesday morning, a man drove by the Paso Robles police station and opened fire.
NYC First Lady Chirlane McCray on Abolishing Police: 'That Would Be Like a Nirvana'
If you want to know whether it's a good idea to get rid of the police, all you need to do is turn on the news for the last few weeks. Cops abandoned the Third Precinct station in Minneapolis, and rioters burned it down. The police just pulled out of an entire six-block area in Seattle, which is now controlled by rioters and warlords (while corrupt "journalists" like Brian Stelter ignore it and claim all the rioting is over). If the Democrats had their way, D.C. would still be in flames. The only reason the rioting in our nation's capitol subsided is because the cops and military cracked down. This is some third-world $#!+, right here on American soil.
Rapper organizer of the Seattle autonomous zone says Trump has 'put a hit on his head'
Protesters took over a 6-block district in Seattle and banned cops from entering
Report: Antifa Sets Up Mafia-Like Shakedown Racket In Seattle 'No Cop' Zone
As if antifa's takeover of the Seattle East Police Precinct and the surrounding areas wasn't frightening – and galling – enough, now it's being reported that the violent leftist enterprise has set up a Chicago-mob-style shakedown or extortion racket. Protection rackets can't be far behind.
Seattle Occupiers' Dangerous and Unconstitutional Demands
After repeated clashes with, at times, violent protesters, the Seattle Police Department abandoned its East Precinct building in Seattle's Capitol Hill neighborhood. On June 8, protesters occupied and barricaded the six blocks surrounding it. They have since named their territory the Capitol Hill Autonomous Zone.
The New York Times Loves The Seattle Autonomous Zone — Here's What They're Not Telling You
The New York Times published an article fawning over the "Capitol Hill Autonomous Zone" (CHAZ) in which protesters have taken over six blocks downtown in Seattle.
The Backlash Is Coming
On the menu today: Some of the protesters in the streets seem quite convinced that violence will intimidate the rest of society into giving them what they want. That is as historically ignorant as their decision to deface the statues of abolitionists in the name of racial justice.
Disgrace in St. Paul: Compounded
Yesterday afternoon Governor Walz called a press conference and assembled his band of racial gurus including "light-skinned Native woman" Peggy Flanagan. As always, the press conference was broadcast around the state.
Chicago police union boss says he'll boot cops who kneel with protestors
The head of Chicago's powerful police union said any cop in the city who takes a knee during George Floyd protests will be booted, according to a report.
Police Chief Says "Elected Official" Allowed Destruction of Portsmouth Monument
Question: What role did a Confederate monument in Portsmouth, Virginia, play in the death of George Floyd in Minneapolis? Answer: None at all.
Sandinistas Kill Protesters in Nicaragua and Now "Protest" in United States
"It is contradictory to use Nicaraguan symbols of repression in what is largely a peaceful demonstration in the United States for the unjust death of George Floyd."
Black Man Escorts Police Into CHAZ, Outrage Ensues
On Thursday, one of the black upstanding citizens of the Capitol Hill Autonomous Zone (CHAZ), the rebellious antifa rogue state in the middle of Seattle, escorted police officers to the Seattle Police East Precinct. Townhall's Julio Rosas captured the video.
The Warlord Will See You Now. Armed Rebels Illegally Require ID to Get Into Seattle 'Autonomous' Zone
Police report that armed rebels are now requiring ID to get into Seattle's anarchist utopia, known as CHAZ. The better to keep out the rabble who want an audience with Raz, the new feudal warlord.
Seattle's Top Cop Says Don't Look at Me, Abandoning Police Station Wasn't My Idea
Just hours after the Seattle Police Union accused that city's leaders of losing "all the political will to enforce the rule of law," the police chief has had her say. It may be too late.
Seattle Police Chief On The Abandonment Of A Precinct That Created CHAZ: "I'm Angry About How This All Came About"
The reason Seattle now has a Capitol Hill Autonomous Zone (CHAZ) is that police abandoned the 13th precinct, creating a vacuum of authority that others have now stepped in to fill. Today, police chief Carmen Best released a video in which she spoke directly to her officers saying the decision to abandon the precinct was not hers. And while she didn't say whose decision it was, she seemed to suggest the decision came from the city under public pressure.
District Attorney Won't Charge Rioters Who Vandalized St. Patrick's Cathedral
A protester accused of vandalizing one of the nation's most historic churches, St. Patrick's Cathedral, will not be prosecuted.
MAGA At The CHAZ? First The Walls Go Up — And Then The Forced Deportations
Has anyone else noticed a curious connection between the radicals at the Capitol Hill Autonomous Zone and Donald Trump's policies? After declaring the six-block zone in Seattle separate from the US, the first thing they did was erect walls at the border to prevent "illegal immigration" into the enclave. Late yesterday, as Townhall's Julio Rosas reported, the CHAZ mob went one better — they began forced deportations.
Chicago Mayor Angry That Alderman Recorded Her Profanity Over Inability To Stop Rioting
It's no secret that Chicago has seen more than its fair share of troubles from all of the recent racial unrest. In addition to all of the COVID-19 deaths and record-breaking incidents of shootings, the Windy City has seen massive looting and the destruction of businesses and private property. All of this crime led to a private conference call between Mayor Lori Lightfoot and all fifty of the city's Aldermen. At least it was supposed to be private.But after the conversation turned heated with plenty of expletives flying around, one of the Alderman decided to leak out a recording they made of portions of the call to the press. This led the Mayor to accuse them of "illegally" recording the call and the finger-pointing only got worse from there.
Socialist Seattle City Council Member Proposes Leaving "Autonomous Zone" Permanently in "Community Control"
A socialist Seattle city council member will introduce a bill to keep a downtown area seized by protesters in "community control."
Poll: Roughly two-thirds of Americans oppose defunding the police — but a majority of Dems support doing so
Trump should be tweeting out this poll every hour on the hour. That's how useful it is to him politically.
The Revolution is Eating its Own
Jonathan Chait's article on progressive intolerance both describes and illustrates the problem.
Protesters Lash Out at Seattle's Chaz: "You Have Hijacked" the Message, "Core Belief has Been Lost"
"Black lives do matter but there are also black lives that are police lives. They feel the same way that you do."
Video Surfaces of Chicago Cops Lounging in Office While Burning and Looting Goes on Nearby
There are good cops and then there are bad cops. Thirteen police officers took refuge from the riots going on nearby in an office. They popped some popcorn, made coffee, some took naps, while stores within sight were being looted and burned.
Trayvon's Mom, Sybrina Fulton: 'I Think We Need More Police'
In 2012, a young Florida man named Trayvon Martin became a cause célèbre after he attacked a man named George Zimmerman, who shot and killed Martin in self-defense. Zimmerman was found not guilty of second-degree murder, but the Black Lives Matter movement that emerged from the killing lives on. You might've heard about it on the news recently.
Seattle Mayor Jenny Durkan Says Anarchy in City Could Be 'a Summer of Love'
Seattle Mayor Jenny Durkan showed no sense of urgency to end the anarchy in her city during an interview with CNN's Chris Cuomo Thursday evening, being shockingly cavalier when asked how long it will continue.
Who Speaks for the Riots' Victims?
How many homes have been destroyed in the riots of the past weeks? How many businesses?
Seattle Police Chief: "We're Not Able to Get to" 911 Calls for "Rape, Robbery" in Autonomous Zone
The head of the Seattle's Police Department told officers in a video address on Thursday that the decision to abandon the city's Third Precinct to activists was "not my decision," and has prevented the department from responding to emergency calls in the Capitol Hill neighborhood.
Antifa tackles, chokes unwelcome "immigrant" in autonomous zone
The Antifa-controlled "Capitol Hill Autonomous Zone" in Seattle has resorted to violence against unwanted immigrants.
Have Trump's Threats Finally Put the Fear of God Into Seattle's CHAZ? Oh, Sorry, CHOP?
The Capitol Hill Autonomous Zone (CHAZ), the antifa/anarchist movement that illegally seized control of six city blocks in Seattle, Wash., appears to have changed its name after less than a week. Some CHAZzies have already started removing CHAZ signs and replacing them with signs reading the "Capitol Hill Occupied Protest."
Residents of Seattle's CHAZ Complain 'They Took Our Rights Away' as Violent Crime Goes Unchecked
Seattle Mayor Jenny Durkan thinks that there could be another "Summer of Love" in the anarchist-controlled Capitol Hill Autonomous Zone (CHAZ), but residents who lived in the area before the zone was created are telling a much different story.
It's Going Down, Antifa. Uncle Sam Just Started Delivering Payback for Terror Riots
The Department of Justice has filed what looks to be the first tranche of charges against violent antifa protesters from coast to coast following weeks of rioting in the wake of the killing of George Floyd by police. As antifa itself would say, "It's going down."
Pray for Atlanta
Most people who say they're "from Atlanta" are actually not. They're from Cleveland or Pittsburgh or somewhere, and live in Marietta or Forsyth. The vast sprawl of metropolitan Atlanta has attracted millions of people, but I was actually born in Atlanta in 1959, at what was then called Georgia Baptist Hospital on Boulevard, not far from what is now the Jimmy Carter Presidential Library. As an actual native of the city, and still having many friends and family in the area, quite naturally I take interest in news from Atlanta, and this story makes me very angry.
Truck Drivers Might Refuse to Deliver to Cities With Defunded Police
"Imagine what kind of fool you look like for driving into a hot spot and putting your life in danger."
Corona Virus
Coronavirus may have been in China in early fall, satellite data suggests
Dramatic spikes in auto traffic around major hospitals in Wuhan last fall suggest the novel coronavirus may have been present and spreading through central China long before the outbreak was first reported to the world, according to a new Harvard Medical School study.
Arizona state health director tells hospitals to activate emergency plan
The Arizona Department of Health Services director sent out a letter this weekend, informing hospitals in our state to "fully activate" their facility emergency plans.
Satellite Data Suggest Coronavirus Was Spreading In Wuhan Months Earlier Than Believed
China first told the World Health Organization it was treating multiple cases of a mysterious pneumonia on December 31, 2019. At the time it was warning doctors in local hospitals not to spread "rumors" about the disease. In March, the South China Morning Post reported that the first known case of the disease may have been contracted in Wuhan around mid-November, pushing the timeline back a few more weeks. However, using satellite photos, Dr. John Brownstein and a team of researchers says it appears the virus may have been spreading widely in Wuhan in October and even earlier
In Navy study, 60 percent of carrier volunteers have coronavirus antibodies
A U.S. Navy investigation into the spread of the coronavirus aboard the Theodore Roosevelt aircraft carrier has found that about 60 percent of the roughly 400 sailors tested had antibodies for the virus, three U.S. officials told Reuters on Monday.
Liberty University's Jerry Falwell issues apology for controversial mask tweet
Apology comes amid protests, petition
D.C. National Guard members test positive for COVID-19 after responding to protests
Members of the D.C. National Guard who were responding to protests in the nation's capital over the death of George Floyd have tested positive for COVID-19, a spokeswoman said on Tuesday.
Trump Says There Will Be No Lockdown if "Second Wave" of Coronavirus Hits
Trump also announces the date and location of his next rally, which brings out the race-hustlers and COVID-crazies.
NYC Appears To Endorse Glory Holes For Casual Sex During Quarantine
New York City's Health Department released a "safe sex" guide Wednesday instructing people to add "physical barriers" while having sex to prevent "face-to-face contact" during the COVID-19 pandemic.
How Long Did It Take for the Coronavirus to "Go around the Planet"?
Earlier this week, Dr. Anthony Fauci, the head of the National Institute of Allergy and Infectious Diseases, said SARS-CoV-2 surprised him with "how rapidly it just took over the planet. . . . This took about a month to go around the world."
CDC finally posts advice for minimizing coronavirus risk
Take the stairs, not the elevator, down from your hotel room. Encourage people to bring their own food and drinks to your cookout. Use hand sanitizer after banking at an ATM. Call ahead to restaurants and nail salons to make sure staff are wearing face coverings. And no high-fives — or even elbow bumps — at the gym.
Worker who makes luxury bags jailed for posting about coronavirus
A Cambodian mom who makes bags for brands like Michael Kors and Kate Spade was thrown in jail for expressing concerns over the coronavirus, according to a new report.
Parts of Beijing locked down due to fresh virus cluster
Dozens of people tested positive for the coronavirus in Beijing as parts of the city were locked down Saturday after the emergence of a new cluster linked to a wholesale food market.
FBI investigating Chinese military officer posing as UCSF researcher with plans to 'replicate' university lab
A Chinese military officer was arrested at LAX after having worked as a researcher at UCSF.
Election 2020
The Georgia Election Disaster: Heads Should Roll. Investigations Should Happen.
There was no willful voter fraud or suppression in Georgia yesterday. There was rank incompetence and technical failures.
Nevada: Congressional races shaping up between Rodimer-Lee, Marchant-Horsford
Republicans Dan Rodimer and Jim Marchant took the lead in contested primaries for the right to challenge Democratic Reps. Susie Lee and Steven Horsford in the only two Nevada congressional races likely to be competitive in 2020, according to partial election results released Wednesday morning.
Nevada: Three-term Assemblyman Edwards trails in race for NW valley seat
Mesquite City Councilwoman Annie Black looks to be on her way to unseating three-term Assemblyman Chris Edwards in the Republican primary race for the northwest valley seat.
Democratic House candidate Kim Olson: "If people loot, so what? Burn it to the ground"
A leading Democratic candidate in a closely watched House race brushed off looting and arson that occurred during nationwide unrest during protests about racism and police brutality sparked by the death of George Floyd.
Georgia Election Disaster a National Preview of November
In a word, it's a clusterfark.
Trump poised to accept GOP nod in Jacksonville, Fla., on 60th anniversary of "Ax Handle Saturday"
On Aug. 27, 1960, a mob of 200 white people in Jacksonville, Fla. – organized by the Ku Klux Klan and joined by some of the city's police officers – chased and beat peaceful civil rights protesters who were trying to integrate downtown lunch counters. The bloody carnage that followed – in which ax handles and baseball bats were used to club African Americans, who sought sanctuary in a church – is remembered as "Ax Handle Saturday."
Rep. Susie Lee pushed for small casino loans and her husband's company got two
A story — first reported by 360newslasvegas.com on the day before primary election day — about how Nevada Democratic Rep. Susie Lee pushed for federal pandemic loans for small casinos, resulting in her husband's company getting two such loans worth $5.3 million, doesn't seem to be getting much traction in the rest of the Nevada media.
A Presidency Is a Terrible Thing to Waste
Trump has created his own headwind.
Fighting the Last War on Trump and Polls
Michael Brendan Dougherty asks, "Is there a reluctance to acknowledge that Donald Trump is a serious underdog for reelection?" It depends whom you ask, of course: Most liberal or progressive Trump critics are pretty stridently certain by now that Joe Biden will win in November. But there is unquestionably, even in some liberal quarters, a lingering kind of post-traumatic reaction to the fact that Trump won in 2016 after most everyone expected him to lose.
Rep. Susie Lee pushed for small casino loans and her husband's company got two
A story — first reported by 360newslasvegas.com on the day before primary election day — about how Nevada Democratic Rep. Susie Lee pushed for federal pandemic loans for small casinos, resulting in her husband's company getting two such loans worth $5.3 million, doesn't seem to be getting much traction in the rest of the Nevada media.
Gun Rights
Here's What You Didn't Know About that Hero's Takedown of Antifa With AR-15 at Seattle Riot
At this time when cops are taking knees in supplication to the mobs and rioters are in the streets, there's one question I keep coming back to. No, it's not the existential question of the day. It's this: who was that hero security guy in Seattle? Who was "Shaft," as I dubbed him? What's his story?
Portland's Gun Violence Reduction Task Force Axed By Mayor
Mayor Ted Wheeler has announced millions of dollars in budget cuts to the Portland, Oregon police department, including the disbanding of the department's Gun Violence Reduction Task Force, established in 2019 to take on shootings in the city. Some members of the city council had long called for defunding the task force, which was an offshoot of the city's Gang Enforcement Team, claiming that the task force was ineffective at stopping criminals, while it profiled black residents of the city.
Teacher Spying on Student During Virtual Class Sends Cops to Search 11-Year-Old's Home After Spotting a BB Gun
A Baltimore County, Md., fifth-grader got a visit from the police after his teacher called to report that she had seen a BB gun on the wall behind the student during a class video call.
Gun Owners Plan Protest Against New Local Laws In D.C. Suburb
It's supposed to be a beautiful day in Alexandria, Virginia on Saturday. The streets of the Old Town section of the city just across the river from Washington, D.C. will likely be crowded with folks soaking in the sun and dining outside at one of the many small restaurants and cafes in the neighborhood, but the biggest crowd of all could be outside of the Alexandria City Hall. That's where gun owners are expected to gather to protest a new local ordinance that could get final approval by the city council in the coming days.
Roof Koreans: How Civilians Defended Koreatown from Racist Violence During the 1992 LA Riots
The riots of the spring of 2020 are far from without precedent in the United States. Indeed, they seem to happen once a generation at least. The 1992 Los Angeles Riots are such an example of these "generational riots." And while most people know about the riots, less known – though quite well known at the time – were the phenomenon of the so-called "Roof Koreans."
Hide the Decline
Environment &
"Green Energy"
California Will Use Diesel This Summer to Help Keep Lights On
"California will allow PG&E Corp. to use diesel-powered mobile generators to keep some electricity flowing when the utility proactively cuts power to prevent live wires from sparking fires in high wind."
Obamacare
Government in Healthcare
NHS hospital waiting lists could hit 10 million in England this year
Officials say coronavirus has caused treatment backlog and health workers are exhausted
HHS Reverses Obamacare Rule, Allows Doctors to Opt Out of Performing Abortion, Gender Surgery
The Department of Health and Human Services has finalized a rule that repeals Obamacare policy relating to access to abortion and gender identity.
Clickbait or Fact: Riots and Your Health (and maybe life)
Does your health insurance cover your expenses if you're injured in a riot?
Veteran missing for one month found dead at Massachusetts VA facility where he lived
A body found in a stairwell at the Bedford Veterans Affairs Medical Center in Massachusetts is a veteran who lived at the facility and disappeared more than a month ago.
War & Terror
Federal Charges Filed Against Man Accused Of Leaving Explosives Near A Downtown Pittsburgh Building
A Pittsburgh man has been charged federally with illegal possession of an unregistered destructive device after planting a backpack with homemade explosives in a downtown open space.
UCLA Professor Under Police Protection Following Threats
UCLA suspended professor for refusing to cancel finals for minorities after George Floyd killing
Severed pig head on spike left in front of L.A. police station
A bloody, severed pig head on a spike was placed outside of a Los Angeles police station over the weekend, photos obtained by TMZ show
Georgia "Protesters" Track Down Police To Their Homes, Firebomb Vehicles
Yesterday we looked at the story of how the Blue Lives Matter website was probably going to be shut down because the idea of supporting the police and reporting on incidents of violence toward them was so "offensive" to certain people. Well, less than 24 hours later, the site is gone. Any links going to particular articles on the site redirect to a statement explaining why the site is "stepping back" to retool their operation, but they plan to return on a different platform in the near future.
Antifa Militants Seize Seattle Police HQ, Set Up 'Autonomous Zone'
Just as the Islamic State (ISIS) claimed territory in Iraq and Syria, antifa militants have claimed territory in Seattle, Wash. According to reports on the ground from The Post Millennial's Andy Ngo and Townhall's Julio Rosas, protesters and antifa instigators have seized land in the Capitol Hill area around the Seattle Police East Precinct. Like ISIS, the rioters appear to have decided on setting up a government in their occupied territory, naming it "Free Capitol Hill."
China convicts Uighurs in sham trials at Xinjiang camps
More than 1 million Uighurs have disappeared into China's internment camps in Xinjiang province. A DW investigation reveals how many of them were tried for their alleged "crimes" in sham trials.
It's Going Down: Seattle Surrenders a Police Station and Four City Blocks to Antifa
"Antifa, anarchists and like-minded groups have taken the area surrounding the East Precinct. They've even put up their own barricades."
A Startling Report on the CCP's Global Reach
A new report released Monday describes the breadth of the Chinese Communist Party's influence in liberal democracies via its united front system, "a network of party and state agencies responsible for influencing groups outside the party, particularly those claiming to represent civil society."
Harvard prof indicted for lying about China ties
Charles Lieber was indicted yesterday as a follow-up to his arrest in January.
Trump to Inslee Amid Seattle Antifa Revolt: 'Take Back Your City NOW. If You Don't, I Will.'
As antifa militants have taken over six blocks of Seattle's Capitol Hill district, calling it the "Capitol Hill Autonomous Zone" or the "People's Republic of Capitol Hill," Seattle Mayor Jenny Durkan has refused to act, and Gov. Jay Inslee (D-Wash.) actually laughed about this open revolt, claiming he hadn't heard about it. He did say, however, that he was demobilizing the National Guard. President Donald Trump told Durkan and Inslee to get their acts together, stat.
Antifa mob planning to take over more Seattle neighbourhoods
Following the surrender of the East Precinct of the Seattle Police Department to an Antifa mob and the occupation of Seattle City Hall, a source on the ground in Seattle says that other police precincts around the city are preparing to be the next targets.
The Left's Political Terrorism is Straight from Mao's Little Red Book
In its war defeat President Donald Trump, the left has taken the American people hostage, adopting a tactic perfected by Mao Zedong. According to classic Marxist philosophy and elucidated by the Chinese Communist tyrant, political reform requires violence against person, property, and history. Similarly, the American left has determined that they are willing to inflict atrocities on the American people until the electorate accedes to their political demands of restoring Democrats to political power. The left calculates that Americans will tire of daily manufactured crises and will blame the incumbent Republicans rather than Democrats for the chaos that the left has created. For the left, destroyed businesses, mass unemployment, violence against law enforcement, among many other atrocities are merely externalities to the end goal of removing Donald Trump from the White House.
2 SC National Guardsmen found glass baked into pizza they ordered while on DC deployment
The soldiers were staying at the Marriott Marquis Hotel during their mission to the nation's capital when they decided to order a pizza from a nearby establishment using Uber Eats, according to a Department of Defense report shared with The Post and Courier.
Mike Pompeo's appearance with Taiwan President Tsai Ing-wen and Hong Kong activist Joshua Wong certain to anger China
Two frequent targets of Chinese state media denunciations will address Copenhagen Democracy Summit next week
China Finishes Its Second Large Amphibious Assault Ship
The Chinese Navy has now launched a second large amphibious assault ship engineered to carry weapons, helicopters, troops and landing craft into war, a move which further changes international power dynamics by strengthening China's ability to launch expeditionary maritime attacks.
On 2nd anniversary of Singapore Summit, North Korea plans to build up military
North Korea also plans to cut communication lines with the South.
India's one China policy may not be permanent feature amid Beijing's aggression
Amid the stand-off and high tension across the Line of Actual Control, prominent Indian strategic experts have explored possible options that India can pursue to send strong messages to Beijing.
National
University to Investigate Lecturer for Reading MLK's Letter from Birmingham Jail
UCLA politics department condemns white lecturer for reading n-word, showing documentary addressing lynching
It's 2020, And Astronomers Have Just Found a New Class of Massive Space Explosions
Astronomers have finally classified a tremendous space explosion first noticed in 2018 – an event so bright, it was thought to have originated much closer to us than we eventually realised. Thanks to two additional discoveries, it now belongs to an entirely new class of giant space explosions.
Last Sunday Was The Deadliest Day In Chicago's History Going Back To 1961
Sunday May 31 was the single most violent day in Chicago's history going back to at least 1961. The last weekend in May, including that Sunday, was the most violent in Chicago's modern history.
After tweet supporting "good police officers," Arizona State revokes journalism dean offer
Arizona State University has rescinded a job offer to the new dean of its journalism school after students complained of past microaggressions and other insensitive comments.
Do the Math…or Not
When it comes to math performance, the United States has a pitiful record. Each year, about 1 million students enroll in college algebra and about 50 percent of those students fail to earn a "C" or better.
Section 230 May Be a Lifeline for This Conservative Crowdfunding Platform Shut Down by the Government
As President Donald Trump responded to Twitter's attacks against him by signing an executive order changing the way the federal government applies Section 230 of the Communications Decency Act, a Jewish conservative whose crowdfunding platform got shut down by the State of New Jersey brought his case to the Appellate Division of the State of New Jersey, using Section 230 as a shield to fight back against a legal attack from the far-left smear factory the Southern Poverty Law Center (SPLC).
LSU prof pledges to 'drop' students who engage in 'hate speech'
An LSU professor promised to "drop" students who engage in "hate speech" from her classes.
"Cops" Canceled By Paramount Network, "Live PD" Return Evaluated By A&E
Cops' six-year run on Paramount Network and its predecessor has come to an end. Pulled earlier this month in the aftermath of George Floyd's death, the series will not be coming back.
Chinese Investors Bought K-12 Private Schools in the United States
The littlest F-1s
Two U.S. Cities Dismantled Their Police Departments. You Won't Believe What Happened Next…
The fringe left, to include adviser to Joe Biden Rep. AOC, is emboldened and fixed on the notion that defunding police or at least dismantling their agencies and starting over is going to fix everything. The idea seems to have sprung up out of nothing and purely as an overreaction to the tragic police killing of George Floyd. But it didn't. Two U.S. cities, both on the east coast, have taken some form of this approach to reforming their police departments. For a variety of reasons, the two cities have not experienced the same outcome.
Zoom closed account of U.S.-based Chinese activist "to comply with local law"
The U.S. video-conferencing company Zoom closed the account of a group of prominent U.S.-based Chinese activists after they held a Zoom event commemorating the 31st anniversary of the June 4 Tiananmen Square Massacre, Axios has learned.
The left turns on de Blasio
Jacob Frey isn't the only leftist mayor to feel the wrath of BlackLivesMatter protesters. According to this report, Bill de Blasio was booed as he delivered a 90-second speech about white privilege.
Fiore addresses call to remove her from Las Vegas Mayor Pro Tem position after 'racially charged' comments
Las Vegas City Councilman Cedric Crear is asking for the removal of Councilwoman Michele Fiore from the Mayor Pro Tem position.
The Krugman-Led Mob Comes for Academic Freedom
The Left seems increasingly incapable of living by neutral principles.
Chappelle Blasts CNN's Lemon: No One Cares What Celebrities Think About Floyd Death — But …
This has made the rounds since the surprise release last night of a comedy set from Dave Chappelle from last weekend, for understandable reasons — but it's only part of the story. Fans of Chappelle and critics of the mainstream media will looove his shots at Don Lemon and the demands of and on the celebrity cult, and on that, Chappelle gives no quarter. But that's not the only target of Chappelle's ire, and some of the other targets in the set might not have conservatives laughing. Most of this set, in fact, is an impassioned demand for activism against injustice, specifically police brutality.
UCLA Professor Suspended, Receives Death Threats For Not Canceling Exams
The social justice mob has come for Gordon Klein, an accounting professor at UCLA. What outrageous act did he commit? He refused to cancel his course's final exams on the basis of a student's race, in light of the protests over the death of George Floyd.
Teen who makes teddy bears for children of fallen officers out of their uniforms getting death threats for supporting law enforcement
She's just a kid trying to help make peoples' lives a little easier. A little less painful. And now she's under attack for it – and her family is facing death threats.
Internet Archive Will End Its Program for Free E-Books
Internet Archive is ending its program of offering free, unrestricted copies of e-books because of a lawsuit from publishers, which said lending out books without compensation for authors or publishing houses was "willful mass copyright infringement."
Bill To Study African American Reparations Passes California Assembly
A proposal to establish a task force to study and prepare recommendations for how to give reparations to African Americans passed the California Assembly on Thursday.
Ohio House Passes Legislation Making Cocktails To-Go Permanent
The Ohio House passed legislation today to permanently allow the sale of cocktails to-go from restaurants and bars in the state.
Short Circuit: A Roundup of Recent Federal Court Decisions
Horseshoeing school, tour guide licensing, and a lawsuit that will not go gentle into that good night.
"LSU Professor Vows to 'Drop' Students on 'Hate Speech' List"
"A Louisiana professor called on her colleagues to keep a list of students who engage in 'hate speech' and 'drop' them from classes at the public university after George Floyd's death, Campus Reform reports…."
Bullet train could be derailed
Is this the end of the line for California's misbegotten bullet train project? A bipartisan majority of the state Assembly, including Speaker Anthony Rendon, has passed a resolution that directs the High-Speed Rail Authority (HSRA) to delay final contracts for the initial segment of the bullet train in the San Joaquin Valley until the Legislature appropriates $4.2 billion in state bonds.
Economy & Taxes
US Manufacturing Exodus From China Gets Underway
Move is mainly to Vietnam, Burma, the Philippines, and Bangladesh, per supplier inspection data
Are Gig-Economy Promotions For Black-Owned Restaurants Legal?
Here's a thorny situation to pick apart. In the wake of all the unrest following the death of George Floyd, both Uber Eats and Postmates have come up with a promotional offer ostensibly being pushed out to promote unity and ease racial divisiveness. They're offering to waive their delivery fees for any meals from restaurants with Black owners. For anyone who follows the news regularly, that proposal is probably setting off a couple of alarms. With all of the fair treatment laws in place and a general legal insistence on everyone and everything supposedly being "color blind," is that something they can do, even if it sounds like a generous and helpful gesture?
Unemployment Claims Drop Again: 1.5 Million Americans Filed Last Week
10th straight week the number has gone down.
Audrey Gelman steps down as CEO of The Wing as employees stage a digital walkout criticizing the company for failing to 'practice the intersectional feminism that it preaches'
Audrey Gelman, the founder and CEO of The Wing, is stepping down from her position at the company.
The COVID Push Toward A Cashless Society Aids The Left's Deplatforming Efforts
Among the many changes that COVID-19 has ushered in as we slowly emerge into the "new normal" is a big shift away from using cash for normal transactions. The rationale is that dirty money can literally be dirty and possibly carry the virus on it for some period of time. We're already seeing an increasing number of bars and restaurants either "encouraging" the use of plastic to make payments or refusing to accept cash entirely as they reopen. Plenty of people have chosen to do this voluntarily as remote ordering and delivery became far more popular during the lockdown.
International
A golden ticket for Taiwan
Hong Kong's new national security law shall undermine its appeal to foreign investors and business
More than $1.2 million spent on indoor plants for new NSW Government office
A NSW Government department has defended spending more than $1.2 million on indoor plants for its new corporate offices in Parramatta.
China's foreign interference likely "widespread" in Canada, says author of new report
A comprehensive new report has mapped out the structures, methods and effects of what it calls China's global foreign interference system.
Maduro Sends Gasoline to Cuba While Venezuelans Face Shortages
While sending fuel to the island, Maduro rations how many liters of gasoline Venezuelans can buy
Maduro and Guaidó's Coexistence Pact to "Save Lives" in Venezuela
Both sides claim it is an "achievement." But even though the struggle is to save lives, politically, it looks like a coexistence deal
China's Communists Aim to Rewrite the Bible to 'Create a New Version of Christianity'
As the Chinese coronavirus distracts the world, the Chinese Communist Party has ratcheted up its crackdown on religious freedom, and sources say President Xi Jinping is working on rewriting the Bible itself to "create a new version of Christianity shorn of its transcendent visions and values."
Machado's Venezuela Proposal: International Coalition Against Maduro
The coordinator of Vente Venezuela, María Corina Machado, proposed the formation of an international force to deploy a "Peace and Stabilization Operation in Venezuela"
Vandal behind racist graffiti at Salisbury University … is black
Salisbury University experienced massive racial unrest after a series of racist graffiti was discovered on campus over the course of the 2019-20 school year.
Duck walks into pub, downs pint, fights dog
A duck wearing a bow tie suffered injuries following a brawl with a dog in a pub in Chulmleigh, Devon, UK.
Opinion
What Frederick Douglass Might Say to Us Today
The wisdom of leaders like 19th-century abolitionist Frederick Douglass is critical at this moment in America's history. The Rev. Dean Nelson, the executive director of Human Coalition Action and chairman of the Frederick Douglass Foundation, joins the show to explain what Douglass' message to America might be if he were with us today.
Sorry You Find College Hard, We'll Make It Easier
Long ago, many college leaders decided that they would rather have high numbers of students than high academic standards, so the rigor of the curriculum has been declining.
In Defense of James Mattis
I think National Review mischaracterizes his famous recent statement, although I'm unsure what he meant in one crucial respect, and so am also unsure how important the mischaracterization is.
George Floyd's killing a reminder that Democrats can't fix systemic racism
If Democrats were capable of fixing systemic racism, they already would have.
Daniel Hannan: One man driving to Durham imperils the nation's health. But lots of protesters in London don't. Have we all gone mad?
In theory, police officers apply the law disinterestedly. In practice, they are as alert as anyone else to a prevailing mood. Sometimes, it works out for the best – as when, for example, East German border guards, seeing which way the wind was blowing, decided to let the crowds surge into West Berlin. More often, though, partisanship undermines respect for the law.
JK Rowling is Right—Sex Is Real and It Is Not a "Spectrum"
JK Rowling recently drew fire on social media for tweeting the statements to the effect that "biological sex is real." The tweets began when she mocked an opinion piece that used the term "people who menstruate" in place of "women" to account for the fact that transgender men also menstruate, and prefer not to be described as women.
The Magical Thinking of Daniel Radcliffe
Unsurprisingly, Radcliffe did not provide any supporting evidence to back up his absolutist claims. This is unsurprising given that the statement "transgender women are women" is a political dogma not — as he falsely asserts — a scientific truth.
Welcome to America's Cultural Revolution
Even in the opinion section, only approved thought is permitted.
The Rebellion of America's New Underclass
Serf's up.
Thinking Like Children
And expecting applause. In the pages of Vice, a moral lecture, delivered from on high: As an exercise in question-begging and dense, self-satisfied presumption, it's quite a thing, that headline. It's very now.
Talking Leninthink
Discussions about "cancel culture," the practice of stigmatizing and ostracizing a person or institution deemed to have transgressed political correctness, have become ubiquitous in the United States. From the campus to the boardroom to the newsroom, the cost of having ever said or thought the wrong thing can now put one's reputation and livelihood at risk. And there is no path for the accused to enjoy ablution, to wash away the sin of wrongthink. Public figures of all kinds, from politics to journalism, have been accused and tried in the court of public opinion without the ability to defend themselves. American culture seems to be undergoing a kind of revolution, fomented in social media, that is reshaping the contours of our public life.
The Forgotten President Who Was a Hero to Black Americans
Today is the renowned bluesman Howlin' Wolf's birthday, offering us a reminder that even through times of segregation and genuine "systemic racism," race relations in America were not always as overheated and tense as they are today. When Wolf was born on this day in 1910, he was named Chester Arthur Burnett, after the twenty-first president of the United States, Chester Arthur. This was because Arthur, who was president from September 1881 to March 1885, was a champion of civil rights in an age when very few were. Although Arthur is forgotten today, a quarter-century after his death, Wolf's parents demonstrated that they remembered his efforts for black Americans.
The Bitter Irony of Revolutions
The ancient Greeks created new words like "paradox" and "irony" to describe the wide gap between what people profess and assume, and what they actually do and suffer.
If You're White and They're Not, It'll Always Be Your Fault
According to the media narrative, whatever unpleasant behavior a person or group is engaging in—from criminal activity to sheer terrorism—if you're white and they're not, that proves their behavior is entirely your fault. Your insufferable racism and xenophobia have pushed them over the top; their criminal behavior is a reflection of their many grievances against you.
Famed social psychologist Jonathan Haidt spells out three bad ideas to resist in college
Everyone is psychologically fragile and needs protection from words and ideas.
There's an effort to get me fired at Cornell for criticizing the Black Lives Matter Movement
Or if not fired, at least publicly denounced by the law school. Student groups plan to demand the law school "critically examine the views of the people they employ as professors of the law."
The Abuse of "Fascism."
It used to mean something. Now it's an all-purpose epithet for anything conservative.
How Much Longer Will MLK's Statue Stand?
In 1957, Ebony magazine invited Martin Luther King, Jr. — then a civil-rights upstart known for leading the Montgomery Bus Boycotts — to write a monthly advice column. King agreed. In 1958, a young reader asked him the following question: "My problem is different from the ones most people have. I am a boy, but I feel about boys the way I ought to feel about girls. I don't want my parents to know about me. What can I do? Is there any place where I can go for help?"
On Name Changing and Statue Toppling
General David Petraeus wrote an impassioned article in the Atlantic this week about the need to change the names of military bases that for over a century have been named after Confederate generals and to recalibrate iconic remembrances such as statues commemorating Robert E. Lee at West Point — points of reference he reminds us that have been central in his own experience and career.
Re: The Disturbing Campaign against Tucker Carlson
Agreed, Rich, let's oppose the attempted deplatforming. Let's have debates instead.
A Society with No Past Has No Future
Programming note: Today, Friday, Steyn will be ending the week back behind the Golden EIB Microphone for three hours of substitute-host-level Excellence In Broadcasting on America's Number One radio show beginning at 12 noon Eastern/9am Pacific. We hope you'll dial him up either via the iHeart Radio app or on one of over 600 stations across the fruited plain, such as our old friends at WNTK New Hampshire, where you can listen to the full show from anywhere on the planet right here.
"The Row Rowling Hath Wraught"
Today on The Editors, Rich, Charlie, and Michael discuss this moment of cultural riot we're in, what we should do about Confederate statues and symbols, and how to view the developing situation in Portland.
The Big Red Machine
Friends, acquaintances, readers, be not delusional: There's no hiding. Oh, you may try it, but you'll soon be in a to-no-avail world of not-good-enoughery / calling-out / grovel-demanding / mantra-dictating / abasement-expecting / spousal-under-the-bus-throwing by the morally superior Jacobins brandishing their superior moralities. These Red Guards 2.0 — those sensitive, wealthy, brick-throwing, Ivy-pedigreed brats who were so scared on campus that they needed Play Dough and bubbles and puppies to safe-space their started-a-non-profit-when-I-was-12 tuchuses from being triggered by a calmly expressed differing opinion — will rummage through their cell-phone contacts and Facebook "friends" and find you and text you and commence demanding of you a statement of affirmation, a retweet of a hashtag, a signature of a petition, and a videotaped mortification about your sorry racist self.
Lefties say the Original Sin of whites is racism
The doctrine of "Original Sin" is the Christian belief that all humans are born in a state of sin inherited from Adam and Eve, who rebelled against God when they ate the forbidden fruit. Original, or Ancestral, Sin is explained as "that sin and its guilt that we all possess in God's eyes as a direct result of Adam's sin in the Garden of Eden."