News of the Week for June 7th, 2020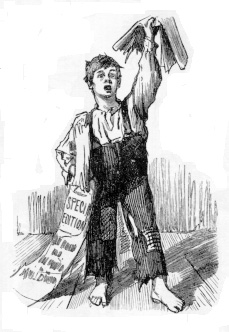 Riots
You Can't Loot Us, We're Progressives!
There is nothing good about rioting, looting and burning, but these evils sometimes provide clarifying moments. Such as when progressives realize that the looters are coming for them, too. It shouldn't be a news flash, but progressives are often surprised to learn that their support for left-wing causes, including criminal activity, doesn't accord them any special status.
What the riots tell us about policing in America
The rioting that's taking place in cities all over America provides a glimpse of the kind of people police officers confront every day. I don't deny Antifa's involvement in the current chaos, but that group lacks the foot soldiers needed to carry out the widespread arson, looting, and vandalism our cities are experiencing.
In search of the elusive white nationalist
Minnesota House Majority Leader Ryan Winkler holds a position of great power and perfectly represents the DFL brand in state politics. From the minute a tanker truck driver landed among "protesters" walking north on the bridge through downtown Minneapolis on Highway 35W last night, Winkler couldn't wait to declare that he had finally found the elusive white nationalist sought in the maelstrom of destruction that hit us last week. The truck driver has been charged with assault, though "it is still…unclear whether the event was intentional or accidental" and the driver himself was pulled from the truck and assaulted when the truck came to a stop.
Politics & Policy
Minneapolis is a city with a Democratic mayor and a Democratic city council without a single Republican on it: Twelve of the 13 city-council members are Democrats, one is a Green. It has a progressive chief of police who was preceded by another progressive chief of police. It is in a state with a Democratic governor and a Democratic state house. Every statewide executive office in Minnesota is either held by a Democrat or is officially nonpartisan — there is not one Republican as such holding a statewide office in Minnesota. The people of Minneapolis are represented in the U.S. House by, among others, Ilhan Omar and Dean Phillips, both Democrats, and in the Senate by Amy Klobuchar and Tina Smith, both Democrats.
Keith Ellison Chosen to Lead Prosecution in George Floyd Case
Can he put aside his activism to not mess up the case and present a case to give George Floyd the justice he deserves?
Two Brooklyn Lawyers Charged in Molotov Cocktail Attack on NYPD Cruiser
Federal prosecutors charged them "with causing damage to a police vehicle by fire and explosives."
America Under Attack: Riots and Looting Nationwide
The country is on fire. It's not about George Floyd, if it ever was about George Floyd. Outside groups, agitators, and extremists have seized upon a tragedy and are destroying their local communities, torching small businesses, and beating people senseless. And for what?
Private Autopsy contradicts Medical Examiner on George Floyd cause of death
Dr. Michael Baden, hired by the family, found Floyd died of asphyxiation due to neck and back compression, but the Medical Examiner found no physical findings that support a diagnosis of traumatic asphyxia or strangulation.
Rioter vs. FedEx Truck: Guess Who Won?
Here's a helpful hint for young "social justice" activists — truck drivers have no obligation to surrender to armed hijackers
Peaceful protests turned violent AFTER Antifa showed up
I arrived in Washington D.C on Sunday, May 31 to cover the capitol's handling of the George Floyd protests which have brought so many U.S cities to their proverbial knees. Before I had arrived, there had been a few instances of local violence reported on social media – but it was nowhere near the level of chaos and anarchy as Minneapolis or Atlanta.
Molotov cocktail-tossing lawyers tried to pass out firebombs to protesters
The two attorneys busted for throwing a Molotov cocktail through a police car window during protests in Brooklyn early Saturday were trying to pass out the incendiary devices to demonstrators in the crowd, federal authorities said Monday.
Pittsburgh Anarchist Blamed For Rioting Turns Himself In
Brian Bartels, the 20-year-old man who Pittsburgh police had earlier said was a catalyst for rioting in the city, turned himself in today. He arrived with his parents and didn't respond to a reporter who asked if he had anything to say.
NYC Mayor's Daughter Arrested During Riots
The people of New York City are rightly looking to their Mayor to come up with an answer to the riots and destruction that's sending the Big Apple up in flames this week. But how's he supposed to contain the mayhem if he can't even keep his own family out of the melee? Bill de Blasio's 25-year-old daughter Chiara was arrested last night shortly before midnight, along with a group of other rioters who were shutting down traffic in an area where police were being attacked. It's unclear if the cops even knew who they were loading into the squad car at the time.
Seattle Mayor: You Know, White Men Are Behind The Violence At These Riots
Seattle hasn't been hit quite as hard by the riots as some other cities, particularly New York, Minneapolis, Atlanta and Chicago. But it's seen its fair share of mayhem to be sure. Now, Mayor Jenny Durkan has come forward to identify the root cause of all these problems. You likely won't be surprised that most of the problems are being caused by white men. What evidence does the Mayor offer in support of this theory? Well… none. But that's not going to slow her roll.
Trump To Governors: Either "Dominate" Or Get Out Of The Way
Lots and lots of tongue-clucking in the media over this conference-call lecture today, but not a whole lot of recognition that Donald Trump is correct, at least in terms of riot response. In a video conference today, Trump scolded governors around the country for not acting assertively to stop rioting before it spread, with disastrous results across the country. If they didn't act with strength soon, Trump threatened, he'd be forced to act instead
Can Derek Chauvin Be Convicted?
At least thus far, former Minneapolis police officer Derek Chauvin is the only person to be arrested in connection with the death of George Floyd. Some or all of the other officers present when Floyd died may be charged later, but the investigation is ongoing. As far as Chauvin goes, Floyd's family has already stated that they feel the charges against him – third-degree murder and second-degree manslaughter – were insufficient and they would like to see first-degree murder charged instead.
De Blasio "proud" of daughter Chiara's arrest during George Floyd protests
Mayor Bill de Blasio on Monday commented on his daughter's arrest during a Manhattan protest over the police-involved killing of George Floyd, saying that it was a "surprise" to him, but that he's "proud" of her.
Several cadets brought back for graduation at West Point test positive for Covid-19
About 15 cadets from the US Military Academy Class of 2020 who were brought back for graduation where President Donald Trump is scheduled to give the commencement address have tested positive for coronavirus, according to a US Army spokesperson.
Scenes from the MN apocalypse
I was one of the first customers in the door at the huge Cub Foods store in Eagan on Sunday morning. I found a surprising portion of the food shelves emptied like an old-time Soviet Union grocery and asked the employee stocking the vegetables what had happened. He said they'd had their biggest day ever on Saturday — the Eagan Walmart and Target stores were boarded up until Monday. Their customers had made their way to Cub. As we chatted, he added that his daughter was in town from Farmington. She is a member of the Minnesota National Guard called up to help see us through the apocalypse of liberal rule in Minneapolis. Governor Walz's pabulum to the contrary notwithstanding, we have not one, but rather two Minnesotas staring us in the face.
Illinois Man Facing Federal Charges After Livestreaming Himself Lighting Fires in Minneapolis
An Illinois man was arrested by the FBI and is facing federal charges in connection with several Facebook videos showing him lighting fires, handing out explosives, and looting in Minneapolis.
'Random Piles of Bricks' Magically Appearing at Protests While Agitators Hand Out Cash to Rioters
A video from New York City shows a protester heaving a brick through a window. This is a common sight the last few nights as riots have broken out in the wake of protests over the killing of George Floyd.
Cops Under Fire: 4 Officers Shot in St. Louis, Las Vegas Officer Gunned Down
Four St. Louis police officers are "conscious and breathing" following shootings in St. Louis during a riot. Another officer in Las Vegas is in critical condition on life support after getting shot in the head outside of a casino.
New York City's Shame
To watch roving marauders outpace the police and loot throughout New York City last night — and not in obscure places, but in some of the most famous and vibrant parts of the city — was hard to take. This was a failure of Mayor Bill de Blasio's — who has done more to ruin a great city in a short period of time than any mayor in memory — and of the NYPD, which, in its defense, might have simply been overwhelmed.
George Floyd protest updates: Civil rights charge filed against Minneapolis police
The governor called this investigation "only one of many steps to come."
Cop shot in head in one of two police-involved shootings at protests in Vegas
What the local sheriff says were two protest-related shootings in Las Vegas Monday night left a Las Vegas police officer on life support and resulted in the death of a suspect at another scene.
Las Vegas police officer shot during 5th night of protests identified
Man shot by police also identified
"One Of You Shot My Sister": Protester Killed by Another Protester in Iowa
"I lost my sister because you're so mad at the police you're hurting everyone else."
"We Came To Riot": Feds File First Charges For Twin Cities Riots
If this seems quick, it's because Matthew Lee Rupert made it easy. The first man charged with a federal crime tied to rioting in Minneapolis practically gift-wrapped his indictment and handed it over to the Department of Justice, which unwrapped it in a federal court in Minnesota last night.
Minnesota, New York Officials Say Evidence Shows Weekend Riots Were Planned, Chicago Demands Fed Investigation Into "Organized" Violence
At least one big-city mayor is now calling on the federal government to investigate what appears to be an "organized" effort to foment unrest and engage in rioting, as security experts in other cities discover evidence that many of the weekend's violent incidents may have been pre-planned and coordinated.
Complete Anarchy: Looting, Shooting And Chaos On The Streets
Ed already wrote about what happened last night in New York City but I wanted to create a companion to his story to include some of the dozens of videos showing the looting, arson, vandalism, and attacks on police officers which took place around the country last night. It's one thing to read about it but it's something else to actually see what one reporter called "complete anarchy" break out in the major American cities.
Sky News Australia: "Of Course Antifa Is Behind The Violence!"
Leave it to Sky News Australia to point out the obvious truth so many in the American MSM insist on ignoring.
THAT WAS THE RIOT THAT WAS
Veteran blogger and Instapundit reader Pierre Legrand emailed a massive core dump of video clips of the past several days' events
Las Vegas protest: Shooting victims identified, officer remains in 'grave condition'
Shooting victims identified, officer in 'grave condition'
Las Vegas police identify officer shot during protest
A Las Vegas police officer was shot and critically injured late Monday as police attempted to take protesters into custody in front of Circus Circus during a Black Lives Matter protest, Clark County Sheriff Joe Lombardo said.
Retired police captain shot to death at St. Louis pawn shop in slaying caught on Facebook Live
A retired police captain was shot to death by looters at a St. Louis pawn shop early Tuesday and his killing apparently was broadcast on Facebook Live.
Philadelphia man dies in detonation of ATM rigged with explosives, reports say
Explosives planted in an attempt to break into a Philadelphia ATM detonated Tuesday morning, leaving a 24-year-old man dead, according to local reports.
San Bernadino. lol the guy tries dropping off a homemade explosive. Someone tosses it in his car as he tries to take off.. TWICE??????? pic.twitter.com/PRuzQOAKkJ

— Nick Frechen????? (@NFrechen) June 3, 2020
Far-left terrorists torched house with children inside then blocked fire department
A police chief in the state of Virginia broke down into tears at a press conference on Sunday as he described how left-wing terrorists and Black Lives Matter rioters set fire to a multi-family home with children inside and then prevented firefighters from responding.
Rioters Murdered These Two Black Men
Away from all the noise and instigation in the media, ask yourself one simple question: Who are the rioters really terrorizing?
Wailing Walz takes on MPD
Looking for yesterday's Minnesota Health Department press briefing at 2:00 yesterday afternoon, I found instead Governor Walz and his crew announcing the filing of a state civil rights investigation of the Minneapolis Police Department (video below). I have posted the video below.
Riot Charges In MN Sure Look Local — And Leftist
Just who are behind the violence, arson, and rioting in the streets in Minneapolis and other major cities? It's not entirely clear yet what the precise mix is, but at least here in the Twin Cities, what is becoming clear that it's not just "outside agitators" who are stirring the pot, as Governor Tim Walz and the two mayors claimed early on but were later forced to retract. The Department of Justice did charge one Illinois man, Matthew Lee Rupert, with crossing state lines to riot, but the rest of the serious arrests in the last 24 hours all involve Minnesota locals.
WHO Officials: Yeah, We Knew China Was Hiding Info On COVID-19
Well, we knew that WHO knew it too — and blew it, for that matter. For the past three-plus months, the World Health Organization has publicly defended China and hailed its cooperation on the COVID-19 outbreak. WHO director-general Tedros Ghebreyesus insisted that Donald Trump's criticism and threats to cut off funding were entirely misdirected and that WHO and China had passed along all relevant information on a timely manner. When Trump cut off the funding to WHO over the dispute, most of WHO's other members took Tedros' side.
Three British Teenagers Arrested For Mocking Floyd Death
I have written for years on the crackdown on free speech in France, Germany, and England though hate speech laws and speech regulations. As many on this blog know, I am unabashedly against limits on free speech and have opposed most public and private forms of censorship for decades. This often means that, like everyone in the free speech community, I find myself opposing actions against some of the most obnoxious, juvenile, or hateful people in our society. That is the case with this story. Three British teenagers have been arrested for a Snapchat video mocking the death of George Floyd. It was a deeply offensive and stupid act, but the question remains whether society is criminalizing a wider and wider scope of speech.
Apple is tracking iPhones stolen by looters
Apple has an eerie message for the looters who have pillaged its stores during recent protests: We're watching you.
Three Nevada men with right-wing extremist ties plotted to terrorize Las Vegas protests
Three Nevada men with ties to a loose movement of right-wing extremists advocating the overthrow of the U.S. government have been arrested on terrorism-related charges in what authorities say was a conspiracy to spark violence during recent protests in Las Vegas.
Autopsy report: George Floyd died from cardiopulmonary arrest, was positive for COVID-19
The family of George Floyd and the Hennepin County Medical Examiner's Office agreed to release the full autopsy report of George Floyd.
Chicago man with 'Joker' mask, neck tattoo caught after allegedly setting police car ablaze in George Floyd riot
Days after a man in a clown mask allegedly lit a Chicago police vehicle on fire in broad daylight, investigators tracked him down — in part because he has the word "PRETTY" tattooed across his neck, according to federal prosecutors.
Texas Enters Phase 3 Of Reopening Despite Spike In New COVID-19 Cases
Governor Greg Abbott is moving ahead in reopening the Texas economy. All businesses in Texas can now operate at 50% of their maximum occupancy. The announcement was made yesterday, the same day that the seven-day average for new daily cases hit 1,466, up from 1,280 in mid-May.
Workers Fearful of the Coronavirus Are Getting Fired and Losing Their Benefits
Thousands who refuse to return to work are being reported to the state to have their unemployment benefits potentially revoked.
Violent, armed looters overrun Santa Monica Music Center: 'They took everything from us, and no one stopped them'
For almost five decades, Santa Monica Music Center was an oasis of arts and education that gave all walks of life the opportunity to bond over melodies.
Minneapolis City Council is seriously weighing disbanding the police
'We can declare policing as we know it a thing of the past'
Let The Fingerpointing Begin: Floyd Homicide Defense A Two-On-Two
So much for a united front. Two of the four Minneapolis police officers charged in the homicide of George Floyd won't coordinate a defense, but instead plan to point the fingers at Derek Chauvin and his partner Tuo Thao. In a bail hearing yesterday, one attorney pleaded that his client had little recourse in dealing with Chauvin as the senior officer on scene
Chicago Riots Wipe Out Most Grocery Sources For Minority Residents
As in many cities this week, the riots and destruction in Chicago overnight were considerably subdued compared to what we saw over the weekend. Perhaps that was because Kanye West showed up to march with the protesters and demand that the city's public schools cancel final exams. Let's hope the trend continues in that direction. But even as some business owners and residents begin trying to clean up the mess, the reality of what's left of their neighborhoods was just starting to sink in.
Project Veritas Exposes Antifa: Eye Gouging, "Do Dangerous Things as Safely as Possible"
The undercover journalist described Antifa as "structured, almost like a company or like a business."
Flames from False Narratives
The indefensible killing — captured on video — of George Floyd, following closely after the release of video showing the killing of Ahmaud Arbery, triggered the riots, looting, and conflagrations that have engulfed scores of cities across the country. As horrific as these killings were, it's questionable whether, in isolation, they would've prompted riots on the scale and in the numbers that have occurred in the last week. Demonstrations, sure. On a visceral level, the videos almost compel them. But nationwide riots would be unlikely.
1,288 "Public Health Professionals" Disgrace Their Profession
Ramesh alluded to an open letter signed by over 1,000 "public health professionals, infectious diseases professionals, and community stakeholders." The letter argues that it's okay if the current protests/riots spread COVID-19 because racism is itself a public-health issue that needs to be addressed.
"Defund the Police" Would be a Catastrophe for Black People Especially
It wasn't enough to throw Molotov cocktails into squad cars or hurl recently-bouught, pristine bricks at the back of cops' heads or through the windos of their precints.
Tribalism Comes for Pandemic Science
Can our polarized country act on provisional knowledge?
The communist origins of the "anti-fascist" movement and Antifa
If it riots like a communist and violently attacks people like a communist, it's a communist.
All 57 Members of Buffalo Police Department's Emergency Response Team Resign
A mess of liberal making
LA Mayor Garcetti Calls His Cops 'Killers.' The 'Killers' Just Sent a Reply to the 'Unstable' Mayor
Mayors and governors across the land have run to the cameras and microphones to be among the first to kneel in supplication to the riotous mobs in the streets.
Trump takes bow for coronavirus numbers and eschewing herd immunity
The number of deaths in the United States attributed to the Wuhan coronavirus now exceeds 110,000. The daily death count has been around 1,000 the past few days. The number of active cases began to decline this month for the first time ever. (All numbers cited herein regarding deaths from the virus come via Worldometer.)
Minneapolis Council President: Time To "Dismantle" The Police Department
Well, at least this reform would take place at the correct level of government — no matter how poorly thought out it might be. In the wake of the death of George Floyd, the Minneapolis city council has begun its process of reforming the police department — with a promise to "dismantle" it from more than one of its members. What will replace it?
Minneapolis City Council Members Announce Intent To Disband The Police Department, Invest In Proven Community-Led Public Safety
The move follows the police killing of George Floyd and more than a week of uprisings, where hundreds of thousands of people around the world have protested against police violence, and abusive police responses to the protests.
The Treason of Epidemiologists
They erode the public trust when they tell people to stay home from church but encourage protests for a cause with which they agree.
Conservatives charge liberals with social-distancing hypocrisy
They say liberals have stopped scolding protesters for violating social-distancing guidelines for political expediency.
The Myth of Systemic Police Racism
Hold officers accountable who use excessive force. But there's no evidence of widespread racial bias.
Corona Virus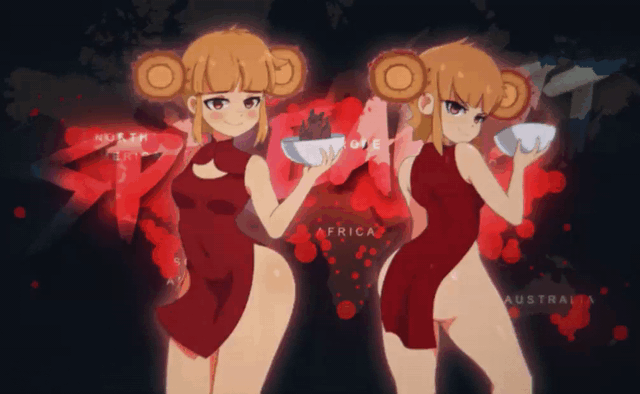 Here's how gambling will look in Las Vegas after COVID-19 reopenings
If there's anywhere that seems prime for coronavirus spread, it's a Nevada casino. Dirty hands are constantly touching playing cards, casino chips and slot machine levers. People are hustling in and out of resort doors so they can idle in crowded lines at hotel check-ins and all-you-can-eat buffets.
Sweden's coronavirus experiment has well and truly failed
The country gained early praise from some for shunning lockdown, but it now has one of the highest per-capita rates of coronavirus death in the world
Sweden Launches Inquiry Into Handling Of Pandemic As Death Rate Becomes Highest In The World
We've been arguing about the coronavirus response in Sweden for months now and I'm sure we'll still be arguing about it months from now. Meanwhile Sweden itself has launched an investigation into the handing of the crisis after criticism from parties on both the left and the right.
Coronavirus 'Key Information' Withheld by China, Leak Shows
Communist China withheld vital information from the World Health Organization concerning the deadly coronavirus during the early stages of the outbreak in Wuhan, according to leaked documents.
United Nations Criticizes U.S. States that Tried to Limit Abortion during COVID-19
In a recent letter to the United Nations, John Barsa, acting director of the U.S. Agency for International Development, asked the U.N. to remove "reproductive health" and abortion from its humanitarian plan to address the COVID-19 global pandemic.
What If You Threw A Vaccine Party … And Not Enough People Came?
To beat the pandemic and truly get back to normal — whatever that means today — we need a COVID-19 cure. Either that would take the form of an effective treatment that prevents a case from getting serious or fatal, or a vaccine that gives an effective immunity. Assuming that one can be developed, that would be the best-case scenario, as long as enough people took it to build "herd immunity" to the virus and hopefully stop it from mutating into other strains.
Disney World enlists "Star Wars" Stormtroopers to enforce social distancing
To help enforce social distancing restrictions due to the coronavirus pandemic, Walt Disney World has enlisted Stormtroopers from "Star Wars."
Monuments on Boston Common, in Public Garden defaced with graffiti
Crews were cleaning up the damage Monday morning
Reno curfew in effect until further notice after George Floyd protests
Mayor Hillary Schieve moved out of caution Tuesday to reimpose an overnight curfew in Northern Nevada's largest city, three days after rioters and vandals swarmed downtown Reno, damaging, defac……We hope you appreciate our content. Subscribe today to continue reading this story, and all of our stories.
Steve King Exits Stage Right
While polling in the Iowa Fourth District Republican primary was rather sparse, everyone expected this race to be fairly tight. But in the end, it wasn't really all that close and Steve King will be leaving Congress after serving nine consecutive terms. King wound up losing to state Senator Randy Feenstra last night by around ten points in a four-person race. While there were a number of factors in play, King had alienated a lot of his traditional supporters in recent years. His opponent had also drawn the support of a number of popular conservative commentators and social media influencers such as Ben Shapiro. Of course, the turnout was so low that, in the end, this race probably just came down to a question of which candidate could generate enough enthusiasm to drive people to the polls in the middle of a pandemic and massive civil unrest.
Clark County to consider ban on backpacks at protests after violence
The Clark County Commission on Wednesday morning was to consider banning backpacks, large purses, luggage and other containers that can conceal dangerous materials at protests.
Rioting in Multiple Cities Drives Massive Surge in Gun Sales
Rise in sales began with Coronavirus pandemic and keeps growing.
Minnesota AG Keith Ellison ups charge in George Floyd case to 2nd Degree Murder
Copies of New Criminal Charges and Final Autopsy Released.
White Masked Antifa Attack Black Police Officer, Call Him N-Word
This incident happened at the state capitol in Texas on Wednesday. It was posted at 11:22 p.m. but the incident clearly happened hours earlier.
Cuban and Venezuelan Detainees Allegedly Paid to Protest in the United States
The FBI arrested protesters, who admitted that they had received money to participate in the riots
Hickenlooper Guilty On Ethics Charges. So Now What?
Well, this is certainly awkward, particularly when you consider the timing. The Colorado Independent Ethics Commission ruled this week that former Democratic Governor (and current Senate candidate) John Hickenlooper violated the ethics codes when he accepted lavish travel arrangements from a donor back when he was still residing in the Governor's mansion. In a unanimous decision, the commission found that accepting such gifts (and later deleting the details from his public record) invited "the cynicism of the public" toward the integrity of elected officials. Hickenlooper was also recently found to be in contempt for refusing to answer a subpoena to testify before the commission.
Election 2020
Dr. Jo Jorgensen On The Libertarian Party In 2020, Running For President During A Pandemic, Riots, And Social Security
Dr. Jo Jorgensen was elected the Libertarian Party's 2020 nominee a week ago at their virtual convention. In a wide-ranging interview with Hot Air recorded on Friday morning, Jorgensen discussed the George Floyd protests, Social Security, growing the Libertarian Party, ballot access, being an alternative to President Donald Trump and Joe Biden in 2020, and playing ice hockey.
House Cleaning
Republican voters in Iowa's fourth congressional district rejected Rep. Steve King yesterday, with the nine-term incumbent getting a little more than a third of the vote. His defeat was a long time coming.
House Cleaning
Republican voters in Iowa's fourth congressional district rejected Rep. Steve King yesterday, with the nine-term incumbent getting a little more than a third of the vote. His defeat was a long time coming.
Gun Rights
Americans Just Bought Five Million More Guns
More than 1.7 million firearms were sold in the U.S. last month, up 80 percent compared to last May. That follows a 71 percent surge in April to just under 1.8 million sold, and just under two million guns were sold in March.
Man shot, killed during burglary attempt at South Philadelphia gun store, police say
Police said one person is dead following a shooting during a burglary attempt inside a South Philadelphia gun store early Tuesday.
No charges will be filed against Omaha bar owner who fatally shot protester
A handful of grainy and graphic videos led Douglas County Attorney Don Kleine to conclude that a white bar owner acted in self-defense when he shot and killed a 22-year-old black Omaha man Saturday night.
Are People Allowed to Use Deadly Force to Defend Property?
It depends, whether as to looting or other threats to property.
The Morning Briefing: Buy All the Guns Now, America
I know many of you will say that this message is unnecessary, but I still feel that it needs to be shared.
Hide the Decline
Environment &
"Green Energy"
New Study: Climate Impact Of Grazing Cattle Overestimated
The climate impact of grass-fed cattle may have been exaggerated as scientists find emissions of a powerful greenhouse gas from certain types of pasture are lower than previously thought.
Obamacare
Government in Healthcare
Doctors Now Assist Suicides via Zoom
We are always told that "strict guidelines will protect against abuse." It's always been baloney. As sold, assisted suicide was supposed to only be engaged between doctors of long-standing and patients well known to the prescriber.
A Court Allows Slow-Motion Euthanasia in the U.K.
In the United Kingdom, a 34-year-old unnamed patient (MSP) with a severe but treatable bowel problem is going to be kept in an artificial coma and denied sustenance until he dehydrates to death. This gets a bit complicated, so bear with me. MSP has a history of serious depression, mental illness and chronic bowel issues. He had a temporary stoma implanted as doctors tried to overcome the bowel problem. But after an attempt at corrective surgery, the doctors have now concluded that the stoma will have to be permanent.
Riots, Unrest, and Insurance: What Gives?
Given the current circumstances, it seems valuable to revisit a post we did a half-decade ago when Baltimore went up in flames. The question then, as now, was whether or not the property destruction would likely be covered under one's insurance. Of course, it gets a bit more nuanced, as coverage will differ slightly by locale and policy form. I reached out to FoIB (and P&C Guru) Bill M, who reminded me that a key distinction lies with the difference between terrorism (generally excluded) and civil unrest (generally covered).
Sigh: Another Riot-related P&C Post
So we know that our homeowner's and business insurance policies likely cover damage from the on-going riots, but what about all those cars we've seen being bashed and burned?
War & Terror
Another Potential Risk from China
The most likely detonator for major conflict with China is Taiwan. Hong Kong cannot be viably contested. India can defend itself. Beijing would be foolish to rerun the Korean war. That leaves Taiwan. If Taiwan declares independence it might be enough to light the fuse because China has long declared that any such efforts would be met by force.
Dismembered bodies of seven police officers who were among 10 kidnapped in Mexico are found in a mini van
Police on Monday found the bodies of seven cops who were kidnapped in the Mexican state of Jalisco last Thursday
Colleges 'allow Antifa to work under their noses,' former member says
Former Antifa member Gabriel Nadales weighed in on why he believes Antifa has become so violent.
US senator: Huawei 5G is like Soviets building west's submarines
Tom Cotton tells MPs the US will review intelligence sharing if firm's kit is used
When Your School Dean Quotes A Domestic Terrorist
With all of the protests and riots consuming the nation in the wake of George Floyd's death, the dean of students at Stanford University decided to send out a supportive, uplifting email to all of the students to comfort them in these troubling times. And what better way to inspire young minds than with an inspirational quote? Perhaps something from Martin Luther King, Rosa Parks, or even Malcolm X? Naw. Those are all too milquetoast for this occasion. Instead, Dr. Mona Hicks decided to go with something a bit more "in your face." She chose a quote from a convicted cop-killer who remains on the FBI's top ten most wanted list to this very day.
National
Most of These Mayors Have Been in Public Office for Decades
In today's Morning Jolt, I ripped most of America's current political leaders for habitually forming their beliefs based upon comforting narratives rather than the facts in front of them. After arsonists set fire to buildings, looters ransacked stores, and brutes hurt innocent people, some mayors and governors preferred to believe it was all the work of outside interlopers, white nationalists, drug cartels or heavily driven by foreign intelligence operations. While those may be minor or contributing factors in the coast-to-coast chaos, the overwhelming majority of those committing acts of violence on camera were young people eagerly embracing the excuse to commit crimes of opportunity, driven by selfishness and malevolence.
How Much of a Role Does Race Play in Police Killings?
This week we're all thinking a lot about the role of police in minority communities, and specifically the question of whether suspects are more likely to be killed if they, like George Floyd, are black. I agree with pretty much everyone, by the way, that Floyd was murdered and justice should be done.
Scientists discover oldest link between Native Americans, ancient Siberians
Using genomic analysis, scientists have traced the oldest link between the earliest Native American populations and the people of Siberia's Lake Baikal region.
The Mysterious Anomaly Weakening Earth's Magnetic Field Seems to Be Splitting
New satellite data from the European Space Agency (ESA) reveal that the mysterious anomaly weakening Earth's magnetic field continues to evolve, with the most recent observations showing we could soon be dealing with more than one of these strange phenomena.
Let It Xi: Former Beatles Manager Paid Millions to Boost Chinese Regime in U.S.
The Beatles manager who orchestrated the ill-advised wedding between John Lennon and Yoko Ono is now the Chinese government's pointman to build ties between Beijing and American journalists and officials.
Good Question. How Do You Evacuate For A Hurricane In The Middle Of A Pandemic And A Riot?
Today is the official start of hurricane season, which is kind of like football season, only with fewer blown calls by the officials. Of course, Mother Nature wasn't waiting for the human calendar to kick things off this year. Two named storms formed last month and the NOAA forecast for the season is calling for an increase in activity. So that has emergency planners on the east and Gulf coasts feeling a bit nervous. If some seriously large category 4 or 5 storms take aim at our shores in 2020, normal evacuation plans (never bulletproof in the best of times) are going to be even more dangerous with COVID-19 muddying the picture. And if these nightly riots don't calm down soon, there may not be any emergency vehicles left to help people trying to flee.
Interracial violence in America, by the numbers
Heather Mac Donald writes about the pandemic of violence that spread across America after the killing of George Floyd.
Asian-American students promote racial stereotypes by challenging Harvard admissions, scholars tell court
Appeals court flooded by friend-of-the-court briefs in "race conscious" case
Voting During A Plague, Riots
While it may come as a surprise to some, there's still a presidential primary season going on, along with a number of state and local primary races to be decided. And since today is Tuesday, there's going to be a bunch of people voting today. In addition to the four elections previously scheduled for today (New Mexico, South Dakota, Washington, D.C. and Montana), four other states postponed their votes until today due to the pandemic (Indiana, Maryland, Pennsylvania, and Rhode Island). Think of it as a pandemic Super Tuesday. Of course, since the Democrats have already settled on Uncle Joe and there's no realistic challenger to Trump, I'm guessing that turnout may be somewhat depressed, to say the least.
Last Person to Receive Civil War-Era Pension Dies
Irene Triplett collected $73.13 from Department of Veterans Affairs, benefit for her father's military service in Civil War
Socialist Venezuela-connected prof pleads guilty in money laundering corruption scheme
A University of Miami professor pleaded guilty to two counts of money laundering in a Venezuelan corruption case that involved hiding $3 million
Giant toxic toads come out in South Florida as heavy rains set the perfect mood for breeding
"Who can I call to get rid of these monsters??? I'm dying over here and I have 3 dogs!" The distressed plea for help was posted late last month by Ohilda Gilbert, a real estate agent, on a Facebook group of South Florida moms. A photo of a fat, warty cane toad next to a pool pump illustrated her post and fired up a conversation with over 200 comments about the dreaded amphibians.
New Title IX Regulations in Sexual-Assault Cases Are Vindicated in Court
A panel of judges consisting of both Obama and Trump nominees rules in favor of due process.
Trump administration moves to block Chinese airlines from US
The Trump administration moved Wednesday to block Chinese airlines from flying to the U.S. in an escalation of trade and travel tensions between the two countries.
Butcher says his 24-hour meat vending machine is "a hit" with customers
Meet the "24-hour meat machine." The owner of a butcher shop and restaurant in Rochester, NY, told Fox News that his meaty new vending machine is a hit with customers, who can now purchase their steaks and chops with minimal person-to-person contact in a sectioned-off vestibule at the front of his shop.
Appeals court throws open the door to anti-male bias lawsuits against universities
Only a "plausible inference" of sex discrimination needed
The Supreme Court Treats Puerto Rico as a Subordinate Territory
Supreme Court watchers were initially intrigued by the case of Financial Oversight & Mgmt. Bd. for Puerto Rico v. Aurelius Inv., LLC, which was decided Monday. At issue was when the Appointments Clause allows Congress to authorize the president to appoint federal officers without the consent of the Senate, as it did in giving President Obama the power to appoint a seven-member Financial Oversight and Management Board to work out Puerto Rico's bankruptcy in federal court and manage its financial restructuring. The Court, however, unanimously decided to treat the case entirely as a question of the broad Article IV powers of the federal government to make laws and appoint local officials in federal territories — a hot issue in the 1850s, but not of much broad relevance today if you don't live in Puerto Rico, the District of Columbia, or one of the smaller island territories. The Court thus upheld, without dissent, the power to bypass Senate confirmation of the Board's members.
CES will be held in-person in Las Vegas next year
Other companies are canceling large conferences
Syracuse invented evidence to find fraternity guilty of racial slur after investigation cleared them: lawsuit
Not even accuser's family heard the alleged "chanting"
Students haven't heard of Tiananmen Square, won't say China is a threat
Campus Reform interviewed students ahead of the anniversary of the Tiananmen Square protests to see what they knew about the massacre.
Ben Sasse Erupts At Russiagate Hearing: It's "Bullsh*T" That We Fill These Things With Grandstanding Soundbite Garbage
He's right as can be.
The Brave web browser is hijacking links, and inserting affiliate codes
The Brave web browser sells itself on privacy, security and ad-blocking. It also has its own cryptocurrency, the Basic Attention Token.
Helium shortage has ended, at least for now
Scientists say they can get as much of the light element as they need, but prices continue upward.
Short Circuit: A Roundup of Recent Federal Court Decisions
Common sense, various poems, and rogue, mooning journalists.
Is There Really an 'Epidemic' of Racist Police Shootings? Several Studies Say No.
The protests and riots that began in the wake of the death of George Floyd show no signs of stopping anytime soon. Lots of well-intentioned people are expressing their outrage over what they believe to be an epidemic of racist police brutality. Perhaps the most common form of alleged racist police "brutality" we hear about is shootings, particularly those with questionable justification. To hear some people, there's an epidemic of racist police brutality and we need to do something about it.
J.K. Rowling Speaks Truth About Transgenderism; Will She Be Canceled?
Less than six months after getting in hot water for showing support for a researcher who was fired after pointing out that people can't change their biological sex, author J.K. Rowling is once again in the crosshairs of the radical left for comments deemed "transphobic."
Have We Found Earth 2.0?
Rather than focus on what the next plague or other calamity coming our way in 2020 might be, let's take some time this afternoon to think about some good news. In the event that Earth winds up becoming uninhabitable from any of the disasters currently being contemplated, we may have found a replacement that we can move to. That's a tall order, considering all of the qualities that a planet would need to possess to be in "ready to move in" condition. But scientists at the Max Planck Institute for Solar System Research in Göttingen, Germany have been poring over existing data from the Kepler Space Telescope mission using a recently developed algorithm and they have detected a planet that just might fill the bill. How close could it be to our own Earth? Really, really close.
Economy & Taxes
Switzerland: A New "S" in ESG?
Switzerland is generally a well-run place, with a healthy respect both for the preservation of capital and for the way that its referendums help ensure that Swiss democracy is genuinely bottom-up as well as top-down.
China unveils plan to make Hainan a free trade hub like Hong Kong, Singapore as risks of US decoupling loom
Beijing has outlined plans to turn Hainan into a "free trade port" similar to Hong Kong, as China faces the risk of decoupling with the United States
Unemployment Claims Continue to Go Down as 1.9 Million Filed Last Week
"The labor market is healing. We've seen a slowdown in the rate of firing. We've seen a pickup in hiring."
May sees biggest jobs increase ever of 2.5 million as economy starts to recover from coronavirus
Employment stunningly rose by 2.5 million in May and the jobless rate declined to 13.3% according to data Friday from the Labor Department that was far better than economists had been expecting and indicated that an economic turnaround could be close at hand.
"Everything Is Gone": Looting Strikes a Second Blow to Reeling Businesses in Minority Neighborhoods
Along Philadelphia's 52nd Street corridor, mom-and-pop stores suffered major damage. Many had been gearing up for revival after weeks of coronavirus shutdowns, and some now face the prospect of months before reopening, if ever.
Economic Growth Will Come
But in these unprecedented times, there is reason to remain concerned.
International
Shortages and More Controls: Maduro Announces Gasoline Price Hike
Maduro did not clarify whether the new amount will be set in foreign currency: "We have paid it in dollars, and it has to be recovered."
Boris Johnson says 3m people in Hong Kong will get path to British citizenship
PM offered to make what he says would be one of the "biggest changes" in the history of the British visa system
Spain porn star held after man dies in toad venom ritual
A porn star has been arrested on manslaughter charges following a man's death during a mystic ritual in which he inhaled psychedelic toad venom, Spanish police said Wednesday.
European Commission Official: Europeans Would Never Use the Military Against Protests
Over in the Financial Times, Margaritis Schinas, a European Commission vice president, declares that European governments are "world champions" on human rights and took care of minority groups. (European minority groups could not be reached for a second opinion.) He also declared that European governments would never use military forces in response to protests. "What I can say is that in Europe we keep our armies only for our foreign enemies."
On Point: U.S. State Department Shackles Target Maduro's Venezuela Kleptocrats
That Venezuelan socialist dictator Nicolas Maduro remains in power is a testament to his military's guns, secret police repression, torture of his pro-democracy opposition and the malign charity of four buddy dictatorships, Russia, Iran, Cuba and China.
University of Alberta fires anthropology professor for saying biological sex is real
Kathleen Lowery, an academic at the University of Alberta, has been fired from her role as associate chair of undergraduate programs in the Department of Anthropology for expressing gender-critical feminist ideas, according to the Centre for Free Expression.
India, Australia Sign Military Agreement Amid China's Rising Aggression
Bilateral ties elevated to "Comprehensive Strategic Partnership"; Indian Navy gets "strategic access deep into the Indo-Pacific region."
Opinion
The Point of Elected Office Is Not to Be a Celebrity
On the menu today: a near-complete breakdown in American leadership, driven in large part by elected officials who cannot bear unpleasant truths that contradict their preexisting worldview; the role and limited culpability of foreign intelligence operations; the coming argument about just who counts as a member of Antifa; and oh yeah, remember that ongoing potentially lethal pandemic?
Trump vs. Twitter
On the most recent episode of The Editors, Rich, Charlie, and Michael discuss the Minneapolis riots. They also have an extended conversation concerning the president's uncalled-for tweets about Joe Scarborough and the spotlight this has thrown on Section 230. Listen below or on Spotify, Google Play, Stitcher, TuneIn, or iTunes.
8th Graders Need to Know Their History
A driving force behind the establishment of public schools in America was to cultivate civic values in students.
The Evils of Injustice and the Danger of Mobocracy
In dark times, those of us who think that the troubles that haunt human societies have their origins in the human heart, and so are permanent, are inclined to look for wisdom in the past. We know that prior generations have dealt with challenges like those we now confront, and we know that some of those generations were blessed with great-souled men and women from whose responses to those challenges we might learn.
An Urban Exodus Could Move the Suburbs to the Left, Not the Right
I think Kyle Smith's post below on the "Suicide of the Cities" is a really smart one, and a warning that urban leaders should heed carefully. The coronavirus and its related policies of quarantines and lockdowns was already tipping the scale against urban life in the eyes of some big city residents. A sense that the police or prosecutors either are unable or unwilling to keep order in the streets will spur another, even wider exodus.
Stop Playing with Fire
On the menu today: how the country is paying the price for a long line of leaders and aspiring leaders who saw public anger as a force they believed they could control and manipulate; why Donald Trump won't give a unifying speech and has no particular desire to do so; and the protests ended the coronavirus lockdowns, but the risk is still out there.
Suddenly, Public Health Officials Say Social Justice Matters More Than Social Distance
For months, health experts told Americans to stay home. Now, many are encouraging the public to join mass protests.
Unqualified: The Winding Road of Qualified Immunity
Scene: After midnight in a small town Taco Bell drive-thru. Two trucks waiting their turn in line. Something occurs- maybe the truck in the back impatiently honked at the one in front of it, maybe someone stuck a middle finger out of a window. But something, because a few men jump out of each truck, ready to square off. One has a small bat in his hands, another a large Mag-Lite flashlight. A third man has nothing in his hands, because his arm is in a sling.
The Church of "Social Justice"
Because "social justice" is essentially religious in nature, any Democrat who does not genuflect before the altars of this cult must be cast out as a heretic, the "politics of personal destruction" serving the purpose of terrorizing others into mindless compliance. Facts and logic cannot be used to refute such a belief system, and anyone who raises questions of practical politics — will this kind of radical protest movement actually help elect Democrats? — will be condemned as a cowardly sellout, a potential traitor to the cause. Of course, it is heresy to doubt the righteousness of the cause in terms of public policy. That is to say, no one can be allowed to ask whether liberal policies actually make life better for black people or members of other groups identified by the Left as victims of collective oppression. And because "social justice" is a religion, it must always have its sacrificial martyrs like the heroic barista.
Today's Times and Memories of '69
The term "neoconservative" is in bad odor on the right at present, but it was not always so, and I hope, one day, it will not be so again. (The neocons have always been in bad odor on the left.) They were great, the neoconservatives: intelligent and brave. Many of us learned a lot from them, and were inspired by their example.
How Adversarial is the Relationship Between African Americans and the Police?
Not as adversarial as you might think based on some radical/extremist activists' rhetoric.
Affirmative Action: The Systemic Racism No One Wants to Talk About
The clearest definition of "racism" is treating people differently according to their race. Systemic or institutional racism is racism "expressed in the practice of social and political institutions."