News of the Week for Apr. 5th, 2020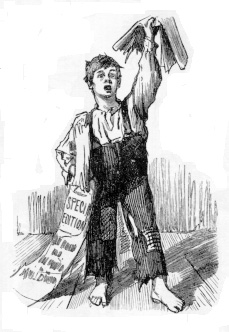 Corona Virus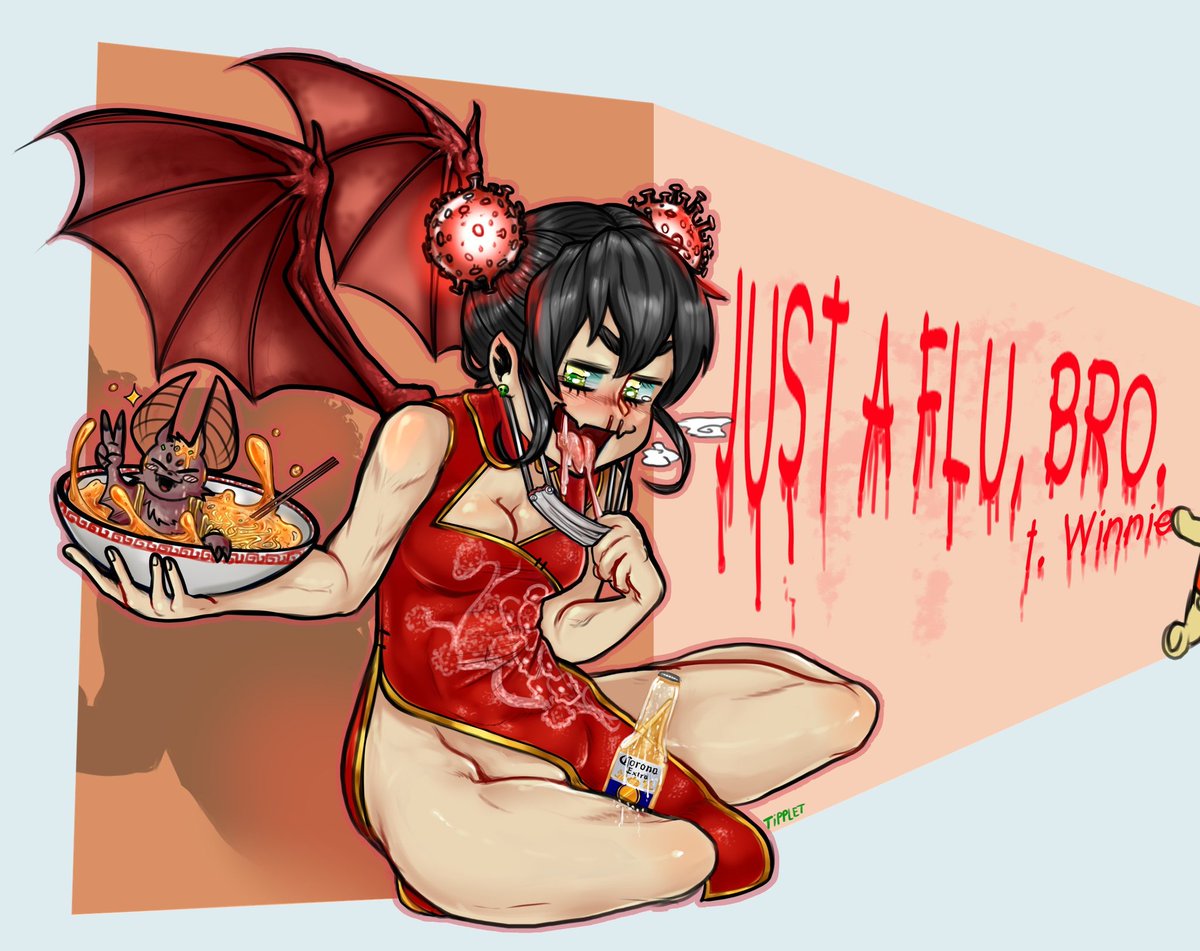 Only patients with 'reasonable certainty' of survival are put on ventilators at London hospital
Ventilator 'rationing' has begun in the UK as only patients with a 'reasonable certainty' of survival are to be put on the machines at a London hospital.
China's local zero-infection, Japanese media reveal fakes
The National Health Commission of the Mainland claimed that 39 new cases of Wuhan pneumonia were confirmed the day before, but all of them were imported from abroad, and there have been no new local confirmed cases in the country for two consecutive days. However, Japanese media Kyodo News quoted Wuhan doctors as saying that authorities had suspended some tests, official figures were unreliable, and a second wave of outbreaks appeared at any time.
An Optimistic Projection of COVID-19 Deaths
The University of Washington's Institute for Health Metrics and Evaluation is producing data and projections on the COVID-19 epidemic. I don't know the basis of this group's projections, but for what it is worth, they are optimistic. IHME expects COVID-19 deaths to peak in the U.S. on April 13, at 2,341. This is their "deaths per day" chart; click to enlarge.
China Created a Fail-Safe System to Track Contagions. It Failed.
After SARS, Chinese health officials built an infectious disease reporting system to evade political meddling. But when the coronavirus emerged, so did fears of upsetting Beijing.
Our own private Wuhan
New York City and environs present as our own version of Wuhan. It is a public health dystopia. I was encouraged on Saturday when President Trump stated that he was considering a quarantine on New York, New Jersey, and parts of Connecticut. It sounded like a good idea to me. I thought it made perfect sense.
FDA Sat on Critical Mask-Sanitizing Technology, Leaving the Job Up to Grandmas with Sewing Machines
Ohio Attorney General Dave Yost has had enough of the FDA's dithering over approval of an innovative process that could get millions of N95 masks to hospitals and other healthcare facilities, where they are in critically short supply as the Chinese coronavirus continues to stretch their resources. "If this isn't cleared up by morning, I'm ready to sue the FDA," Yost wrote on his Facebook page on Sunday afternoon.
Why Germany's low COVID-19 death rate might be a mirage
Surging case numbers, rising fatalities have experts predicting the worst is yet to come
Coronavirus: How "Progressive" Ideology Led to Catastrophe in Spain
A class action lawsuit filed on March 19 accuses the Spanish government — highly ideological by any standard, as the Communist coalition partner, Podemos, was founded with seed money from the Venezuelan government — of knowingly endangering public safety by encouraging the public to participate in more than 75 feminist marches, held across Spain on March 8, to mark International Women's Day.
The U.S. Just Signed A $450 Million Coronavirus Vaccine Contract With Johnson & Johnson
The Trump administration is spending nearly half a billion dollars on one company in the race to find a coronavirus vaccine.
Coronavirus Update: Testing Stalls as Cases Surpass 140,000
On Sunday, President Trump extended social-distancing guidelines through the end of the month, after having suggested they might be lifted on Easter. The current guidelines advise Americans to avoid traveling, eating out, and gathering in groups of more than 10 people. The president expressed hope that the United States will have already begun its recovery by June 1.
Learning the Wrong Lessons
At crisis's end — whenever it ends — there will be plenty of lessons for American leaders to learn from the pandemic, and the international response to the COVID-19. For one, the crisis calls into question the prudence of relying on a Communist dictatorship for the production of essential medical supplies and antibiotics. International health crises such as COVID-19 cast some doubt on the wisdom of allowing foreign nationals to enter the country unvetted. That some people in charge would prefer not to address these matters or even consider them is irrelevant.
Japan's Deputy Prime Minister Calls WHO the "Chinese Health Organization"
Deputy Prime Minister of Japan and Minister of Finance Taro Aso called the WHO (World Health Organization) the "Chinese Health Organization" during one of his latest speeches, referencing a petition which called for the resignation of its Director General.
Abbott Launches 5-Minute Virus Test for Use Almost Anywhere
Abbott Laboratories is unveiling a coronavirus test that can tell if someone is infected in as little as five minutes, and is so small and portable it can be used in almost any health-care setting.
Suspected SARS virus and flu samples found in luggage: FBI report describes China's 'biosecurity risk'
In late November 2018, just over a year before the first coronavirus case was identified in Wuhan, China, U.S. Customs and Border Protection agents at Detroit Metro Airport stopped a Chinese biologist with three vials labeled "Antibodies" in his luggage.
Taiwan Accuses WHO of Failing to Heed Warning of Coronavirus Human-to-Human Transmission
Taiwanese health officials have accused the World Health Organization of failing to communicate the country's warning in December regarding possible human-to-human transmission of the Wuhan coronavirus, the Financial Times reported Friday.
Taiwan says WHO not sharing coronavirus information it provides, pressing complaints
The World Health Organization (WHO) has not shared with member states information Taiwan has provided on the coronavirus including details on its cases and prevention methods, Taiwan's Foreign Ministry said on Monday, ratcheting up its complaints.
Prices of heroin and meth increase as coronavirus pandemic hits drug trade
The prices for illicit drugs are shooting up as the coronavirus pandemic affects cartels in Mexico.
The Truth about Wearing Masks
On the menu today: a report that the CDC might want us to start wearing masks after all, some encouraging signs about America's fevers from a thermometer system that the NSA would envy, how police ought to approach the issue of defiant religious gatherings during a pandemic, and a recent Morning Jolt reaches a milestone.
Why China Must Be Held Accountable for the Coronavirus Pandemic
For the sake of morality, political governance, and the future, the world must ensure that the Chinese regime pays for its malfeasance.
CDC considering recommending general public wear face coverings in public
Should we all be wearing masks? That simple question is under review by officials in the U.S. government and has sparked a grass-roots pro-mask movement. But there's still no consensus on whether widespread use of facial coverings would make a significant difference, and some infectious disease experts worry that masks could lull people into a false sense of security and make them less disciplined about social distancing.
How private-sector companies are saving America from coronavirus
Anyone who thinks the coronavirus outbreak shows the need for larger government hasn't been paying attention.
Chinese markets are still selling bats and slaughtering rabbits on blood-soaked floors as Beijing celebrates 'victory' over the coronavirus
Cats, dogs and other domesticated and wild animals freely available to buy
The Coronavirus Is Becoming A Public Relations Disaster For China
It was only a matter of time before the coronavirus pandemic started to show a rupture in Western relations with China. Today, the market got some of the first hints of a rising probability of "decoupling".
LA And Seattle Announce First Coronavirus Cases Among The Homeless
Weeks ago it was clear that the coronavirus presented a unique threat to homeless people who often have underlying conditions that make them more vulnerable than the rest of the population. Cities up and down the west coast have rushed to take emergency measures to get as many people as possible inside, but that has its own risks as shelters are often overcrowded and put ill people a few feet apart from other vulnerable people as they sleep. Now we're starting to see the first confirmed cases of the virus among the homeless population. In Seattle, four people have tested positive leading several shelters to lock down
At least 40,000 quarantined in India after single priest spread coronavirus
Baldev Singh, 70, had transferred in an Italian airport before returning home from a visit to Germany.
Fifth Circuit overturns ruling, says Texas can implement abortion ban during coronavirus pandemic!
The Fifth Circuit Court of Appeals has just overturned an injunction from a lower court last night that prohibit Texas from banning abortions during the coronavirus pandemic
Coronavirus: Americans abroad must return to US "immediately", Pompeo says
Top American diplomat declines to say whether US officials think new Chinese government COVID-19 figures are accurate
Now Both Aircraft Carriers In The Western Pacific Have COVID-19 Cases, Raising Readiness Concerns
Sailors from a carrier forward deployed to Japan had contracted the virus as confirmed cases grow onboard another flattop in Guam.
Coronavirus: The grim crisis in Europe's care homes
Outside the Rothschild care home in Paris, a delivery van pulls up to unload its pale wooden cargo, still wrapped in factory plastic.
Coronavirus: The California Herd
By now, California should be, as predicted in so many models, ground zero of infection.
Las Vegas Sands to donate 2 million masks, 20K suits to coronavirus first-responders
Las Vegas Sands will donate 2 million medical masks and 20,000 protective suits to the people on the frontlines of the coronavirus outbreak, the company announced Tuesday.
China Concealed Extent of Virus Outbreak, U.S. Intelligence Says
Report submitted to White House on China's under-count
Sisolak: Nevada National Guard activated for coronavirus response
Gov. Steve Sisolak has activated the Nevada National Guard to assist in fighting the coronavirus pandemic.
There's No Spinning This One
It's April Fool's Day, but I think most of us just aren't in the mood for wacky pranks — at least not ones that involve the coronavirus. Maybe we could all use something along the lines of "Taco Bell purchases the Liberty Bell and renames it the Taco Liberty Bell." Unfortunately, today the news is mostly grim, both at home and abroad.
This Is Bugging Me
I just want to get this off my chest this morning and there's a bad word below, so I apologize in advance.
Engineer tried to crash train into USNS Mercy in Los Angeles: Feds
The train came about 250 yards from the boat, according to investigators.
This is bugging me
Fair warning — there is a bit of profanity today
The Malicious Irresponsibility of Rush Limbaugh
This vile, foolish man has blood on his hands.
DRDO develops bio suit with seam sealing glue to keep medics fighting COVID-19 safe
The DRDO is making all efforts to ensure that these suits are produced in large numbers.
EU coronavirus snub: Brussels fines Italy £7MILLION despite outbreak
EU CHIEF Ursula von der Leyen made an emotional speech on Wednesday, claiming Europe will stand with Italy as it battles to halt the spread of the new coronavirus. Not even a day later, though, the European Court of Justice fined the boot-shaped country almost £7million.
What Everyone's Getting Wrong About the Toilet Paper Shortage
It isn't really about hoarding. And there isn't an easy fix.
Big rise in job losses expected in Sweden due to the coronavirus crisis
The Swedish government expects the unemployment rate to reach nine percent this year — the highest rate in more than 20 years — due to the coronavirus crisis.
EMTs have stopped taking people in cardiac arrest to coronavirus-strained hospitals
Cardiac arrest victims whose hearts cannot be restarted at the scene are now being left there — rather than being brought to coronavirus-strained hospitals for further revival attempts, according to a new guidance for medical responders.
COVID-19 Adult Stem-Cell Trials
I was disappointed in Governor Andrew Cuomo's dour statement yesterday that "we will never be the same" and we that we won't "get back to normal. There will be a new normal."
Coronavirus and the Fetus
The New York Times had an interesting article the other day, with the title "Shielding the Fetus From the Coronavirus." There's some moderately good news in the piece, worth dwelling on for a minute
Coronavirus Update: More Than 1,000 Deaths in One Day
Yesterday, more than 1,000 Americans died of coronavirus, the highest daily death toll yet recorded. The number of confirmed cases is above 215,000 in the U.S., with serious outbreaks across a number of states. While New York and New Jersey remain the domestic epicenters of the outbreak, Michigan, Louisiana, and Massachusetts are all seeing their per capita case numbers skyrocket. Florida governor Ron Desantis issued a statewide stay-at-home order yesterday.
Coronavirus: First look at California's hospitalization data
A new searchable data set shows Los Angeles, San Diego and Santa Clara counties are COVID-19 hotspots
The Coronavirus Revolution: How Social Distancing Can Change America for Good
The coronavirus crisis is tragic on many levels: thousands of Americans have lost their lives, millions are out of work, and millions more feel cooped up, overburdened, hopeless. Yet the crisis could inspire two revolutions in how Americans work and how they educate their children.
Coronavirus: Riverside County projects to run out of ICU beds and ventilators this month
Riverside County expects to be out of intensive care hospital beds by Sunday, April 12, and to run out of ventilators by Sunday, April 26, based on projections of county cases of the novel coronavirus released Wednesday morning, April 1.
25,000 People Apply to California Health Corps in 24 Hours
Temporary agency to supply needed coronavirus medical staff receives more than expected number of applications
The Private Sector Heroes Leading the Fight Against COVID-19
The free market adjusts. We don't need "production acts" to tell us what to do.
Nevada Gold Mines Provides Covid-19 Support for Local Communities
Nevada Gold Mines (NGM) is working with the state of Nevada and its stakeholders to identify immediate needs and provide financial and logistical support to mitigate the impact of the Covid-19 pandemic on its local communities.
Putin Extends Shutdown For A Month, Moscow Residents Tracked By Mandatory Cell Phone App
Vladimir Putin had already given everyone the week off to try to slow the spread of the coronavirus. Today he announced the shut down was being extended for the month of April: "The threat remains, and experts believe that the epidemic is yet to reach its peak in the world, including our country," Putin said.
The Coronavirus Death Toll In Italy Is Even Higher Than Reported
Officially, the coronavirus death toll in Italy is the highest in the world right now at 13,915. Italy has become synonymous with the worst case scenario when discussing the virus, but the Wall Street Journal published a piece yesterday which makes a convincing case the situation is Italy is even worse than it appears. Italy's worst hit areas have seen hundreds of deaths that were almost certainly caused by the virus but which happened outside a hospital. Because those people weren't tested and confirmed to have the virus before they died, they aren't included in the tally.
More than 1,000 in US die in a single day from coronavirus, doubling the worst daily death toll of the flu
The U.S. topped 1,000 coronavirus deaths in a single day for the first time Wednesday, a daily death toll more than double that of two of America's most deadly illnesses – lung cancer and the flu.
San Francisco reverses ban on plastic bags, now bars reusable totes
San Francisco has reversed its 13-year ban on plastic bags and will now prohibit the reusable bags city leaders once championed because of the coronavirus.
Turns Out You Don't Have a Right to Health Care
Not if your care would cause other deaths, or endanger the doctors and nurses providing care to everyone. Hospitals consider universal do-not-resuscitate orders for coronavirus patients.
'Ventilators' donated by Elon Musk can't be used on coronavirus patients, health officials say
Elon Musk's ventilator giveaway may do more harm than good.
European leaders warn coronavirus could lead to the breakup of their union
The coronavirus pandemic, with its simultaneous health and economic crises, is deepening fault lines within Europe in a way some leaders fear could prove to be a final reckoning.
South African police fire rubber bullets at shoppers amid lockdown
Country records over 1,100 cases as fears about impact of Covid-19 on African continent mount
5 more COVID-19 deaths bring death toll at Canterbury to 16; two-thirds of residents infected
On a day when President Donald Trump declared a major disaster in Virginia, the number of deaths and COVID-19 cases soared at a Henrico County nursing facility at the epicenter of the coronavirus pandemic in the state.
Philadelphia's Only Surging Industry
Even under Covid-19 lockdown, crime flourishes in the City of Brotherly Love.
The FDA Is Making It Much, Much Harder for Distilleries To Produce Hand Sanitizer
Rules designed to keep alcohol safe for children are slowing down production of a product that's in short supply.
Man, 47, is arrested after holes were drilled in the tyres of eight ambulances – putting them out of action amid the coronavirus crisis
Arrest made after the emergency vehicles were vandalised in Thanet, Kent
China Is Preparing to Start a War with America
Sometime in June 2001, while browsing the Wall Street Journal, I stumbled upon an item on an inside page all the way at the bottom. It was no more than 75 words in a box. It covered a CIA security announcement concerning an increase in internet and cell phone traffic among suspected terrorists from suspect areas in the Arab world. I canceled a Fourth of July trip downtown because of it.
Coronavirus in Tennessee: Knox County cases increase to 93
The total number of confirmed COVID-19 cases in Knox County went up to 93 on Friday, according to new information from the Knox County Health Department.
The Trail Leading Back to the Wuhan Labs
There's no proof the coronavirus accidentally escaped from a laboratory, but we can't take the Chinese government's denials at face value.
Half of Sweden's population could be infected by coronavirus in April, statistician warns
Sweden has confirmed 5,466 cases of coronavirus, 282 deaths from the disease
In California, a Sign the Coronavirus Crisis Won't "Go to Waste"
When asked by reporters on Wednesday whether the coronavirus pandemic will usher in a new "progressive era," Newsom said: "I think it's an opportunity anew for both parties to come together and meet this moment and really start to think more systemically, not situationally."
'Surreal': NY funeral homes struggle as virus deaths surge
Pat Marmo walked among 20 or so deceased in the basement of his Brooklyn funeral home, his protective mask pulled down so his pleas could be heard.
We're Going to Need to Make More of Our Own Stuff
One argument for not worrying about things we need in a crisis — steel and the like — being manufactured abroad is that as long as allied countries are making it, there shouldn't be a problem. But we've seen in this crisis how even allies can be disrupted, and even allies will attempt to keep necessary supplies from one another (something that's been happening within the E.U.).
Signs of the Times in New York
The hospital ship USNS Comfort, which is only taking non-COVID patients, hasn't taken many patients, in part, because there just aren't that many non-COVID patients to send
Coronavirus Update: New Guidance on Masks
More than 1 million cases of coronavirus have now been confirmed globally. In the U.S., the number is above 245,000. At Thursday's White House briefing, the president announced that the Centers for Disease Control and Prevention would issue new guidance on masks, reversing previous public messaging from both the administration and local authorities. The use of masks in Southeast and East Asian countries seems to have stemmed the spread of the virus, but the U.S. does not yet have sufficient supply of N95 masks for widespread use.
Coronavirus Australia: Ivermectin, Anti-parasitic drug kills COVID-19 in lab
A single dose of an anti-parasitic drug could essentially remove all genetic material of the COVID-19 virus within 48 hours, an Australian-led study has shown.
Clark County, cannabis dispensary to provide free meals
Senior citizens and disabled residents at risk for the novel coronavirus will benefit from 100 free daily meals being prepared by a restaurant on the site of a Clark County cannabis dispensary.
What about Sweden?
I have started to track Sweden's numbers of Wuhan coronavirus reported cases and reported deaths. Why Sweden? Because it is taking a different approach to dealing with the virus.
Jaw-Dropping: UN Puts Communist China on Human Rights Panel
The United Nations' latest decision elevating China to a five-nation panel on its Human Rights Council is like putting al Qaeda in charge of a terrorist hunt.
Gabon bans eating of pangolin and bats amid pandemic
Gabon on Friday banned the sale and eating of bats and pangolins, which are suspected of sparking the novel coronavirus in China where they are highly prized in traditional medicine.
The Hot Mess That Is Wisconsin's Spring Election
Ed and John touched on the hot mess that is Wisconsin's spring election, focusing on the Democrat presidential primary. That is not exactly the most-important, or even the second-most-important, item on the ballot. The latest evidence of that is a Marquette Law School poll taken in late-March that had Joe Biden leading Bernie Sanders 62%-34%.
European Leaders Lament: Coronavirus Might Just Kill The EU Too
If the European Union now finds itself in "mortal danger," it's only because it's faced its first truly mortal threat. The Washington Post reports that European leaders have begun to warn that unilateral actions by its members — most recently Hungary but also core members France and Germany — will undo their decades-long experiment in continental unity. The raising of borders and the imposition of trade barriers in the coronavirus pandemic has all but sidelined Brussels in the crisis, and there's little indication that EU members are interested in anything but their own domestic political standing.
Additional Evidence The Coronavirus Could Have Been Accidentally Released By A Chinese Lab
Earlier this week Tucker Carlson did a segment on the origin of the coronavirus. Carlson, who has been pretty aggressive in his coverage of the virus, pointed out a Chinese research paper (since pulled by the author) which claimed the virus could not have arisen at the Wuhan wet market because the horseshoe bats where the virus arose were not for sale at the market. In fact, the bats are not naturally found anywhere within 900 miles of the market. However, bats were being studied for viruses they carried in two labs including one just a few hundred meters from the market.
University Of Pittsburgh: We Might Already Have A Vaccine — And A Safer Delivery Method, Too
Take this with a small grain of salt at least for the moment, or perhaps a grain of sugar in this case. Researchers at the University of Pittsburgh School of Medicine believe that they have found an effective vaccine against COVID-19 and want expedited FDA approval for Phase 1 testing. The school's extensive work on the previous SARS and MERS outbreaks left a roadmap for defeating this coronavirus, they claim in a new peer-reviewed paper — and they have also developed a safer method for delivering it
WHO Director Was Top Member of Violent Ethiopian Communist Party Which Was Listed As A Terrorist Organization By The U.S. Government
In his bid to win the position of Director-General for the World Health Organization (WHO), Dr. Tedros Adhanom Ghebreyesus was playing a nice technocrat. At every venue and opportunity, he presents himself as a humble, smiley and caring and humanitarian who loses sleep over the state of world health. But his 12-page campaign CV never mentions his most important experience that made it possible for him to climb the ladder of power within the tyrannical regime oppressing and misruling Ethiopia.
Two passengers dead on Coral Princess cruise ship, captain says
The coronavirus-stricken ship docked in Miami on Saturday morning
Breaking: *Full* COVID-19 coverage
This is HUGE – Humana waiving all CV-19 costs, treatment included
Via Local Commie Underlings, Beijing Officially Disapproves
The Daily Telegraph this week received a letter from the Australian Consulate General of the People's Republic of China, who took gentle issue with our excellent coverage of the coronavirus crisis.
NY Gov. Andrew Cuomo orders National Guard to seize ventilators from upstate hospitals (#UpstateLivesMatter)
Cuomo calls this "sharing," but the mostly Republican and rural upstate region has a bitter history with Cuomo leaving deep suspicion, as Cuomo's plan would leave upstate hospitals with no excess capacity as the virus epicenter spreads out from NYC.
Asymptomatic Cases Complicate the Containment of Coronavirus
SARS-CoV-2, the biological pathogen that causes the COVID-19 disease, is a vicious virus.
N95 Mask Supply: 3M Is Not the Bad Guy (and Neither Is President Trump)
Yesterday, President Trump invoked his executive power as Commander-in-Chief to put an American corporation under federal orders
Police in Louisiana town uses 'Purge siren' to signal curfew
Emergency curfews in south Louisiana usually happen during natural disasters like hurricanes, but the coronavirus pandemic is unprecedented.
Communist China Was Always One Lab Accident Away From Becoming a Supervillain
The findings are clear: A deadly virus that could kill untold numbers of people worldwide escaped from a Chinese research lab.
Election 2020
Democrats delay nominating convention amid virus concerns
Democrats announced Thursday that they were postponing their presidential nominating convention until August, an unprecedented move that shows how the coronavirus is reshaping the battle for the White House.
Gun Rights
Murphy: New Jersey gun stores will be allowed to reopen
New Jersey Gov. Phil Murphy said Monday that gun shops are now considered essential businesses and can remain open during the coronavirus pandemic.
Concealed Carry Stops Shooting Rampage
That thing the Left says never happens, just happened. Concealed carry permit holder fatally shoots armed woman outside north Tulsa shopping center.
District Court Finds Bump Stock Ban May Constitute a Taking, Because the Federal Government Lacks a Police Power
"The Court will allow the federal government to try again and explain which enumerated power justifies the federal regulation and whether it allows a taking without compensation."
Nevada: Gov. Sisolak order closing gun stores broke the law
According to NRS 414,155 Gov. Sisolak's Declaration of Emergency Order shutting down gun stores earlier this month, after labeling them non-essential, broke the law. According to firearms lawyer Don Green "The reason why they can remain open, if they chose to do so, is that we have a law in Nevada. It's NRS 414.155. It's very clear. It's probably one of the most clear statutes prohibiting conduct of a government official".
Yes, Plenty Of Liberals Are Buying Guns Too
The record number of firearms sold in March weren't all purchased by Trump-loving Republicans in red states, despite claims by gun control activists that the surge in sales is all due to fearmongering on the part of the NRA. As it turns out, the desire to protect yourself and your loved ones is non-partisan, and even the New Yorker is recognizing that many of the 1-million or more new gun owners around the country don't fit neatly into the anti-gun stereotype of the typical Second Amendment supporter.
Hide the Decline
Environment &
"Green Energy"
One Of The US's Largest Natural Gas Companies Goes Bankrupt. Here's Why Russia Is Partially To Blame
One of the largest shale drillers in the country filed for bankruptcy recently as the natural gas industry deals with a one-two punch of coronavirus fears and Russia's continued war against U.S. energy producers.
Obamacare
Government in Healthcare
Trump hints at using federal programs to provide coverage after Obamacare decision
The president and vice president offered vague assurances after Democrats ripped Trump's refusal to reopen Obamacare enrollment.
War & Terror
North Macedonia's Accession to NATO an Important Milestone
North Macedonia is set to officially become the 30th member of NATO this week with the deposit of its "instrument of accession" at the U.S. Department of State.
Venezuelan Navy Patrol Ship Sinks After Collision With Cruise Ship
An encounter between the Venezuelan patrol vessel GC-23 Naiguata and the ice-class expedition cruise ship RCGS Resolute resulted in the patrol vessel's sinking, according to the government of Venezuela
FBI: Man 'Fatally Injured' During Domestic Terrorism Arrest, Had Plotted Attack on Hospital Amid Coronavirus Pandemic
A man fatally injured by the FBI was planning a bomb attack on a medical facility in the Kansas City area, the agency said in a news release Wednesday.
America's Carrot and Stick Policy Toward Maduro Regime
A movie can have two possible conclusions: a good one and a bad one. Those who have found themselves on the United States' most-wanted list have ended up in a bad place
National
Star Trek: Picard Showrunner Michael Chabon Admits He Wanted To "Piss Off Or Provoke People"
Showrunner Michael Chabon admitted he wanted to "piss off or provoke people" with his first season of Star Trek: Picard.
Jimmy Carter: Democrats Should Abandon Pro-Abortion Position
Appearing on the radio talk show of conservative radio host Laura Ingraham today, former President Jimmy Carter said he believes the Democratic Party should moderate its position on abortion, which it currently supports without limits and funded at taxpayer expense.
Idaho Becomes First State to Protect Women's Sports From Transgender Agenda
Idaho Gov. Brad Little has given women athletes renewed hope. Faced with a politically correct culture that is denying women the right to a fair playing field in sports, the Republican governor signed into law new protections for them.
UCLA student drops 'indoctrinating' class after prof's instruction to advocate for illegal immigrants
A UCLA student says he dropped a course because of how "indoctrinating" it turned out to be.
The Federal Bureau of Inaccuracy
The Justice IG finds even more abuses of wiretap applications.
Nevada: Union threatens Clark County with legal action amid pandemic
Union leaders threatened Clark County with legal action Thursday for suspending contracts with roughly 9,000 workers, including medical staff and others on the front lines of the battle with the coronavirus pandemic who they say must now contend with job insecurity.
Short Circuit: A Roundup of Recent Federal Court Decisions
Poppy seed chips, the Codfather, and secret lynching records.
Baby alligator found with drugs, guns in Florida arrest
Florida authorities tracking a stolen car also discovered a little something unexpected — a baby alligator being kept as a pet.
Woman admits she had sex with a dolphin as part of NASA-funded scientific study
Margaret Howe Lovatt was just 20 when she started work in a lab with the aim of understanding dolphins and teaching them to speak English
Economy & Taxes
Coronavirus Job Losses Could Reach 47 Million With Unemployment Higher Than The Great Depression
Yesterday Trump and Dr. Birx revealed that the best case for the U.S. death toll may be in the realm of 200,000 deaths, that's assuming we follow strict social distancing for the next month at least. Without shutting everything down, the same models say the death toll could be ten times higher. But everything comes at a price.
International
The truth about healthcare in socialist Cuba and the Castro dictatorship's "medical missions" program
No amount of propaganda by Cuba's communist regime or cover provided by the media can hide the sad and horrific reality of Cuba's socialist healthcare and the Castro regime's modern-day slave trade in doctors.
Sweden: 12-year-old boy stabbed to death in school in immigrant ghetto
A 12-year-old boy has died after he was stabbed at a school in the immigrant ghetto Kortedala, in Northern Gothenburg, by a fellow pupil of the same age.
Scientists discover Antartica had a lush rainforest 90 million years ago
Most of West Antarctica and large areas of East Antarctica were once covered in rainforest, scientists say.
Zoom admits user data "mistakenly" routed through China
Videoconferencing app under pressure over security and privacy issues
China joins U.N. human rights panel, will help pick experts on free speech, health, arbitrary detention
China was appointed on Wednesday to a United Nations Human Rights Council panel where it will play a key role in picking the world body's human rights investigators — including global monitors on freedom of speech, health, enforced disappearances, and arbitrary detention — in a move that has sparked protest by international human rights activists.
Opinion
Burn Down the Regulatory House
The Wuhan epidemic is bringing to light many regulations and processes that have needlessly impeded efforts to fight the virus by private industry, as well as by government. Quite a few such regulations are now being suspended, causing many to ask, why did we have them in the first place?
"Common-Good Constitutionalism" Is No Alternative to Originalism
Harvard's Adrian Vermeule would trade the security of written law for a might-makes-right contest that conservatives should neither expect nor want to win.