News of the Week for Mar. 8th, 2020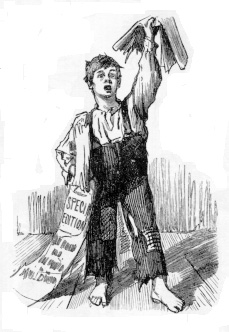 Election 2020
Amy Klobuchar Drops Out, Actually Makes an Endorsement
Sen. Amy Klobuchar (D-Minn.) dropped out of the 2020 Democratic presidential race on Monday and announced that she would endorse former Vice President Joe Biden. Her campaign told the Associated Press that she will fly to join Biden at his rally in Dallas, Texas, Monday night.
'Mayor' Pete Runs Out of Obama Speeches to Pilfer. Drops Out of Democratic President Race.
Mayor Pete Buttigieg has told his staff that he's pulling out of – suspending – his Democratic presidential campaign.
Warren Plans to Win Brokered Convention
Delusional? Yes. Perfect from a GOP perspective? Absolutely.
MA Senate 2020: Rep. Joseph Kennedy III Opens Lead Over Incumbent Ed Markey
"survey found Kennedy ahead of Markey 42 percent to 36 percent, a difference that is within the poll's margin of error"
"Bernie Sanders Is the Candidate of Nonbelievers"
I wrote today about Bernie and his support among the religiously unaffiliated
The Ugly Veepstakes
Elizabeth Warren is out of the race. I see that there are trending hashtags on Twitter promoting her as a vice-presidential pick. It's an interesting idea. Perhaps picking Warren, the media's favorite candidate, would add something to the Biden ticket.
Elizabeth Warren Ends Presidential Bid After Super Tuesday Losses
Massachusetts Sen. Elizabeth Warren bowed out of the presidential contest Thursday following poor performances in the Super Tuesday primaries where she placed third in her home state.
New Team Biden Pitch: Bernie's Helping Trump Win — Just Like He Did In 2016
Gloves. Off. It's not clear whether Joe Biden actually has a delegate lead or not while California spins its wheels in counting votes, but his campaign has no compunction about painting Bernie Sanders as a spoiler. Politico's Marc Caputo and Natasha Korecki report that Team Biden will respond to new ads from Team Bernie over Biden's record by reminding Democrats of Bernie's — specifically from 2016.
Senate Majority At Risk? Dem Gov. Steve Bullock Reportedly Close To Senate Run In Montana
Hard not to notice the timing here.
Have Democrats Learned Their Early Voting Lesson?
Peter Funt has an op-ed at USA Today this week where he bemoans one of the more ugly aspects of the entire Democratic primary process. It's not the clown car full of candidates they started out with, Iowa's seeming inability to count past ten without removing its shoes or the arcane rules of the Nevada caucus. He's not even complaining about the packed debate stages where candidates sometimes only received about five minutes to speak out of two hours.
This Is What Happens To Delegates When A Candidate Drops Out Of The Race
Super Tuesday results are (mostly) in, and to everyone's surprise, the Democratic party has another frontrunner leading the way. On March 3, 14 states and one territory held primary elections. For presidential candidates, 1,357 delegates were up for grabs, helping to form a true picture of the party's potential nominee. For those who missed it, #Joementum was very real on one of the biggest voting days of the election, and the frontrunner is now clear: former Vice President Joe Biden.
Bernie Sanders Wants to Tank Your Retirement Portfolio
"We're taking on Wall Street and I know they were getting very nervous, and the stock market went up this morning because they thought that Biden did well."
Alabama: Jeff Sessions, Tommy Tuberville Head to Runoff Election for U.S. Senate
Between the Crash and Bern and Warren coming in third in her home state, Super Tuesday was awesome. While much of our attention is on the Democrat presidential primary, there was an interesting development in Alabama.
Bernie Sanders Never Knew What Hit Him
Joe Biden spent about $200,000 in California and came within about 7 percentage points of Bernie Sanders. More than anything else, that fact speaks to Biden's rise and Bernie's eventual fall.
Biden Bounces Back
Politics is really something. In the span of about five days, Joe Biden has gone from being largely written off to being the presumed front-runner. Last week, conventional wisdom assumed there was no way to stop Bernie Sanders from marching his way to the nomination.
Bloomberg's Crash and Burn
On the menu today: saying "good riddance" to Mike Bloomberg, an attempt to scapegoat populism for the coronavirus crisis, the difficulties of enforcing a coronavirus quarantine, a good decision on protecting the candidates, and some events this spring that you will not want to miss.
Elizabeth Warren Iowa staffer fed up with LGBTQ pandering: 'No one gives a f*** about a godd**n pronoun'
'People want to know how you're gonna create a job'
Endgame: Biden 54, Sanders 38 In New National Poll
Take it from a guy who, like, six days ago thought there was near-zero chance of Biden winning the nomination: There's near-zero chance of Biden losing the nomination.
Bernie Sanders Is Wrong about Cuba's Literacy Program
Cuba's supposed educational triumph is better understood as a product of propaganda and statistical chicanery.
Fumbling in the Face of Coronavirus Could Lose Trump the Election
Someone has to be the bearer of evil tidings. Shoot me if you want, but the Trump administration's handling of the coronavirus threat could snatch defeat from the jaws of victory in November. This is Donald Trump's election to lose — he has a strong track record and faces pathetic opponents — but fumbling in the face of a public health crisis could sink him. I'm an Always Trumper and want him to be re-elected, so I'm saying this as a supporter.
Gun Rights
Two 10-year-old boys handcuffed and booked after playing with toy gun outside
A Fort Carson family wants to share their story with others after their 10-year-old son was arrested and charged with Felony Menacing, a Class 5 felony, which has since been expunged.
Hide the Decline
Environment &
"Green Energy"
Radical Enviros Who Sabotaged Train Tracks for 'Climate Necessity' Freed in Portland
Five climate radicals arrested for sabotaging train tracks used by Zenith Energy to transport crude oil are free today because Portland, Ore., jurors just couldn't bring themselves to convict the earth's saviors. The five jurors believed the defendants' "climate necessity defense," which argues you can break the law if you're saving the planet. The case ended in a mistrial.4
Time Magazine: The EU Could Force the USA to Act on Climate Change
Green fantasies from Time's Justin Worland.
Obamacare
Government in Healthcare
The Magic 50th
As in 50th employee: "[I]f you employ more than 49 people, you've either got to offer (and help pay for) a group plan or pay a penalty tax"
War & Terror
Is China Aiming to Blame America for the Coronavirus?
Having brought us the global breakout of a killer coronavirus, China's Communist Party dictatorship is now fostering the insinuation that this virus originated not in China, but in America. Mind you, China's President Xi Jinping and his CCP flunkies have not so far adopted this Orwellian lie as the official line. But there's a growing blame-America stench now wafting from China's state propaganda mills. American authorities need to pay close attention, and do everything in their power to push back, as China's commissars begin bioengineering a narrative to blame this contagion on others.
Little Rocket Man Is Back To His Old Tricks
As if you didn't already have enough to worry about between the coronavirus tanking the stock market and Turkey melting down the Syria situation again. Now another bad actor who's been rather quiet for a while is looking to generate more headlines. North Korean dictator Kim Jong-un has apparently grown tired of waiting for President Trump to cave to his demands and decided to kick his missile testing program back into gear. The Associated Press reports that two short to medium-range missiles were fired from North Korea over the weekend, and Little Rocket Man is promising more surprises to come.
LA District Attorney's Husband Threatened To Shoot Black Lives Matter Protesters Who Showed Up At His Home
Well, this isn't exactly the impression you want to leave with voters the day before they go to the polls to potentially reelect you. The husband of LA District Attorney Jackie Lacey pulled a gun on Black Lives Matter activists who showed up on his porch at 5:40 am and threatened to shoot them.
National
Resolutions would abolish, replace UC Santa Barbara's "European Traditions" requirement
A junior environmental studies major at the University of California Santa Barbara will present a proposal to the school's Academic Senate which will effectively dissolve the (General Education) European Traditions Requirement.
Wuhan Virus Watch: Los Angeles public health officials worry about coronavirus hitting homeless camps
Meanwhile, stocks surge with biggest gain since 2009 after rough few days.
Supreme Court Agrees to Hear Case on Whether Obamacare Is Unconstitutional
The Supreme Court announced Monday that it would hear a GOP-led effort against Obamacare, with opening arguments likely slated for the fall after the justices initially decided against fast-tracking a ruling.
Emory University student paper editorial: It's time to "rethink" free speech
The editors at the Emory University student paper want campus officials to "rethink" the institution's free speech policies, due to what recently transpired at Syracuse University.
Divided Supreme Court rules illegal immigrants can't be shielded from ID theft prosecution
A divided Supreme Court ruled Tuesday that illegal immigrants who use someone else's information when filling out tax forms for employment can face criminal charges, despite federal laws that liberal justices claim should prohibit such cases.
New Solution To Homelessness In LA… Colorfully Painted Tents
As the homelessness crisis in California has been unfolding for the past several years, I've been saying repeatedly that somebody needs to start thinking outside the box to come up with some solutions. This might be a little bit further outside the box than I was thinking, but a local artist has come up with a scheme to provide some relief while raising public awareness of the problem. Ed Massey had already unveiled a sculpture of a homeless man in the city last year, but how he's going to be handing out tents painted with his unique artistic designs for the indigent to sleep in.
Chief Justice Roberts Throws Down on Chuck Schumer
Today at a rally on the Supreme Court steps that was staged to protect the most sacred sacrament of Democratic Party religion—abortion on demand—Democratic Senate minority leader Chuck Schumer threatened two Supreme Court justices
Citing Rising Political Violence, Hawley Moves to Censure Schumer Over Threats to Gorsuch, Kavanaugh
On Thursday, Sen. Josh Hawley (R-Mo.) introduced a resolution to censure Senate Minority Leader Chuch Schumer (D-N.Y.) over his threat against Supreme Court Justices Neil Gorsuch and Brett Kavanaugh. Fourteen other senators cosponsored his resolution, which warns about the uptick in political violence and condemns Schumer "in the strongest possible terms."
Williams College suspended male student for not dating girl after kissing her: lawsuit
"Culturally insensitive" behavior rebranded as lack of consent
Massive white dwarf star 150 light-years away doesn't "make any sense": experts
Astronomers have discovered a star "with a bizarre carbon-rich atmosphere" 150 light-years from Earth that they believe could be two white dwarfs that merged together.
Earth may have been a waterworld 3.2 billion years ago
In its early years, Earth may have looked like a post-apocalyptic waterworld, according to a new study.
How Coptic Christianity is Finding a Refuge in America
A new church in Northern Virginia finds the historically Egyptian faith traveling to new shores.
Math Is Hard for Liberals
Forget fake news. The media has come up with fake math. If you want to understand better why "progressives" like Bernie Sanders and Lizzie Warren think it easy to provide free stuff to everybody, get a load of the common core math at work in this short 45-second clip

Vice President Joe Biden's chances of becoming the Democratic nominee for president are increasing.
Abortion Industry To Supreme Court: Women Don't Need Safety Standards When Their Wombs Are Being Scraped Out
The lawyers representing the abortion providers cemented a new reality: that the abortion industry doesn't want "safe, legal, and rare," it wants "unsafe, legally."
UCSC cancels classes due to STILL striking grad students
The University of California Santa Cruz canceled classes on Thursday due to an ongoing strike by graduate student workers.
GWU won't reveal how much money it retains in students' accounts after they graduate
Unclaimed cash eventually goes to the Washington city government
U. Wisconsin-Madison accused of racism for honoring white basketball legend
In April 2015, University of Wisconsin star forward Frank Kaminsky was named Associated Press College Basketball Player of the Year. Kaminsky, who had just led the Badgers to two straight Final Four appearances, became the first Wisconsin player to ever receive the award
New Iowa State University art course to emphasize "critical whiteness"
A new one-credit art course at Iowa State University will "talk about white privilege" and "emphasize critical whiteness."
Historian: I Warned The 1619 Project's Author She Was Wrong About The Revolutionary War
One of the most contentious claims made in the NY Times 1619 Project is the claim that the impetus for the Revolutionary War was really an attempt to protect the institution of slavery. In her lead essay, Nikole Hannah-Jones wrote "one of the primary reasons the colonists decided to declare their independence from Britain was because they wanted to protect the institution of slavery." But that isn't remotely true. Today we learn from Northwestern historian Leslie Harris that she pointed this out to the Times before publication but was ignored
Short Circuit: A Roundup of Recent Federal Court Decisions
Threatening a ref, double jeopardy, and slave labor.
Economy & Taxes
Corporate Responses To Coronavirus: Just Work From Home, Cancel Travel
Lots of adjustments are being made in the corporate world in response to the coronavirus. Conferences are being canceled, travel is being restricted, and some companies are telling employees to work from home instead of coming into the office.
Study: People Are Applying for Disability to Try to Get Out of Their Student Loans
From the National Bureau of Economic Research
Virus fears grip markets again; stocks and bond yields slide
Fear dominated financial markets again on Thursday, and stocks fell sharply on worries about the fast-spreading virus outbreak. It's the latest shudder in Wall Street's most volatile week in more than eight years.
San Francisco's Sky High Commercial Rents Are About To Go Up
A San Francisco progressive housing group called Todco promoted a ballot proposition which would tie the creation of new office space in the city to construction of new housing. The final tally isn't in yet but it appears Prop E might pass.
How the Dems Stole Christmas: AB5 Killing Mall Santas
Passed into law with little fanfare last September on a party-line vote, and fully in effect since January 1 of this year, California's AB5 legislation is doing exactly what critics said it would do: Throw the state's most vulnerable workers out of work.
Coronavirus Shows Government Paid Leave a Bad Fit for Employees' Needs
Democrats have used the coronavirus to point to why the U.S. needs a government-paid family leave program (such as the FAMILY Act), so that employees can take time off from their jobs without losing much-needed paychecks.
Coronavirus: China's key ports handled 20 per cent fewer containers in February
China's top eight ports, including Shenzhen, Shanghai, Ningbo, Guangzhou, Xiamen, Tianjin, Dalian and Qingdao, saw traffic drops 19.8 in February from a year earlier
Federal bill would negate right-to-work laws Mar
A month ago the U.S. House passed on a near party line vote of 224-194 a bill dubbed the Protecting the Right to Organize Act, or PRO Act. Among other things the bill would nullify state right-to-work laws, such as Nevada's 66-year-old right-to-work law and those of 26 other states. Workers would be forced to pay union dues in order to keep their jobs.
International
Venezuela: Socialist "Colectivo" Aimed A Weapon At Juan Guaido
This happened Saturday at an outdoor rally. The arrows identify the gunman in the background and Juan Guaido in the foreground
Iranians burn clinic that may be quarantine for coronavirus patients
Rumors claimed that 10 infected people were transported from Qom, a religious city that has been the epicenter of the virus outbreak in Iran, to the Towhid Clinic.
Uyghurs for sale
"Re-education", forced labour and surveillance beyond Xinjiang.
Chinese scientists identify two strains of the coronavirus, indicating it's already mutated at least once
The more aggressive type of virus was found to be prevalent in the early stages of the outbreak in Wuhan — the Chinese city where COVID-19 was first detected late last year.
Scientists Just Revealed The Electronic Structure of a Molecule That Exists in 126 Dimensions
Well, those crazy chemistry cats have done it. Nearly 200 years after the molecule was discovered by Michael Faraday, researchers have finally revealed the complex electronic structure of benzene.
Researchers find evidence of a cosmic impact that caused destruction of one of the world's earliest human settlements
Before the Taqba Dam impounded the Euphrates River in northern Syria in the 1970s, an archaeological site named Abu Hureyra bore witness to the moment ancient nomadic people first settled down and started cultivating crops. A large mound marks the settlement, which now lies under Lake Assad.
Science May Have Discovered Regular Drinkers Of Hard Liquor Are Better Protected From Coronavirus
You may be a little bit scared of the Coronavirus right now. Everywhere you look it's being covered. The confirmed case here. Confirmed case there. I have some good news for you, though….IF you are a "regular drinker of hard liquor:"
Chinese doctors say coronavirus "like a combination of SARS and AIDS", can cause irreversible lung damage
Chinese doctors say autopsies of coronavirus patients suggest the deadly illness is "like a combination of SARS and AIDS" that can cause "irreversible" lung damage.
Opinion
Why "Gaying Up" Straight Marriages Would Make Them Worse, Not Better
Professor Stephanie Coontz was recently published in The New York Times informing us that if the straights would make our marriages "gayer" we would be all the better for it.
A Bernie Sanders win would destroy America's alliance with Great Britain
'Socialism is the philosophy of failure'
Trump Should Stop Talking About Coronavirus
He should stop talking about it as much as he can, I mean. He's the president, he's destined to get questions about it. He'll need to brief the public periodically, even with Mike Pence and Anthony Fauci as the day-to-day faces of the administration response. But he can deflect most questions with vague reassurances — "we're making progress on mass testing," etc — and his public briefings will all be scripted.
You Know Who Else Colonized Land From "Indigenous Peoples"? Native Americans
The 'settler' argument exacerbates racial tensions by projecting a historical narrative that white persons are always aggressors, never victims.