News of the Week for Feb. 3rd, 2020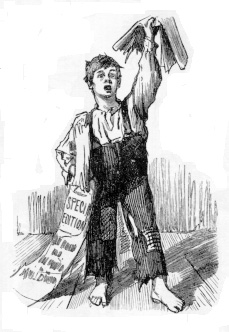 Gun Rights
NJ Supreme Court Unanimously Rules in Favor of Gun Rights,,, Wait What!?
Overturning both a County Superior Court and an Appellate Division decision, the law firm of Evan F. Nappen, Attorney at Law successfully petitioned the NJ Supreme Court for a unanimous Opinion released today mandating that people must be provided with hearings whenever a court contemplates denying a handgun carry permit and that such hearings must be held within 30 days.
Anti-Gun States Sue to Stop First Amendment, Impose Controls on Firearms Information
On 23 January 2020, state Attorney Generals from California, Colorado, Connecticut, Delaware, Hawaii, Illinois, Maine, Maryland Massachusetts, Michigan, Minnesota, New Jersey, New York, North Carolina, Oregon, Pennsylvania, Rhode Island, Vermont, Virginia, and Washington, as well as the District of Columbia, filed a lawsuit against various officials in the State Department and the Commerce Department to prevent transfer of some items now under State Department regulation and the International Transfer in Arms Regulations (ITAR) to the Commerce Department.
Hide the Decline
Environment &
"Green Energy"
Is "Green" Energy a Ponzi Scheme?
It can be, as evidenced by this story: "Bay Area Couple To Be Jailed For Massive Ponzi Scheme Worth $1 Billion."
When Assisted Suicide "Protections" Become "Barriers"
Razzle-dazzle them. That's what good carney pitchmen do to sell their wares.
Obamacare
Government in Healthcare
An Easily Forgotten Point: Price Is Not the Same as Spending
The gang over at the Institute for Policy Innovation has completed a study making a basic, but easily overlooked point: Efforts to control prescription-drug prices by setting prices through a government mandate are not likely to control overall prescription-drug spending.
Belgium euthanasia: Three doctors cleared in landmark trial
A court in Belgium has acquitted three doctors accused of unlawfully poisoning a woman whose life they helped to end.
War & Terror
Rockets Hit U.S. Embassy, Including Dining Hall, in Baghdad
"The security situation remains tense and Iranian-backed armed groups remain a threat. So, we remain vigilant."
Deal of the Century?
That is how President Trump bills the Israeli-Arab peace plan that he unveiled today. You can download the entire proposal, titled "Peace to Prosperity: A Vision to Improve the Lives of the Palestinian and Israeli People," here. I haven't had time to digest the entire plan, but the Jerusalem Post summarizes the high points
Palestinians Miss Opportunity by Rejecting Trump Peace Plan
President Donald Trump unveiled his long-awaited Israeli-Palestinian peace plan on Tuesday at a White House ceremony attended by Israeli Prime Minister Benjamin Netanyahu.
Sheriff Joe Arpaio event 'disrupted' by 'Antifa,' 'one of whom drew a knife'
A conservative group at Arizona State University is alleging that "Antifa" disrupted one of their events.
New York Antifa Group Promotes FTP 3 As A Day Of Fare Jumping For Justice
Tuesday a New York base Antifa group released a video in which three masked people announce an event called F*** the Police 3 to be held today. The basic goal seems to be protesting the existence of subway fares by jumping and vandalizing turnstiles. The group is also protesting the MTA police who enforce the laws against doing this. The video says in part: "The mood for J31 is simple: F*** your $2.75. No cops on the MTA. Free transit, no harassment period and full accessibility."
National
Harvard says Asians have bad personalities; judge agrees
Some 52 years after Martin Luther King Jr's death and one week after the three-day weekend for which he is now remembered, Harvard says it discriminates against people with bad personalities. After all, what good is knowledge, morality and dreams if you're no fun?
Coronavirus patients confirmed in Los Angeles and Orange counties
Two cases of coronavirus were confirmed in Southern California, one each in Los Angeles and Orange counties, bringing to five the number of cases across the U.S., health officials said Sunday, Jan. 26.
Federal Judges Could Be Banned From Joining The Federalist Society
In the Federalist Society, we debate ideas with the nuance we wish existed in other corners of the legal realm. It's disturbing to see some so eager to destroy that under the alleged auspices of impartiality.
Nearly $3 million is unaccounted for in UCLA's student government
Representatives refuse to comment; two committees involved
The Fifth Circuit Rejects the Lie of Transgender Pronouns
A victory for biological truth, and for linguistic truth
Education Department blunder puts ESA parent names in hands of group that opposes expansion of voucher program
The Arizona Department of Education provided a spreadsheet that inadvertently named every parent with an Empowerment Scholarship Account in the state to a group that widely opposes the program, a likely violation of federal student privacy laws.
GOP Rep. Doug Collins to run for Senate in Georgia
Rep. Doug Collins, one of President Donald Trump's top allies in Congress, will announce a campaign against GOP Sen. Kelly Loeffler, according to a Georgia Republican.
Billionaires and Big Pharma Are Bankrolling the Transgender-Industrial Complex
Many Americans are absolutely flabbergasted by the sudden rise of the transgender movement. Immediately after the Supreme Court legalized same-sex marriage in Obergefell v. Hodges (2015), Olympian Bruce Jenner was calling himself "Caitlyn" and activists were preaching a new understanding of gender that rejected age-old wisdom and basic biology. By 2016, Barack Obama was foisting this ideology on broad swaths of American society, as his Justice Department threatened North Carolina for protecting the privacy of women in public restrooms.
California Senate passes bill to make PG&E pay for blackouts
State Sen. Scott Wiener's legislative effort to place new restrictions on utility fire-prevention blackouts cleared the Senate floor on Monday.
Cuomo: NYPD Crackdown on E-Bike Riders is "Arbitrary"; Would Consider "Car Helmets"
Mayor de Blasio's crackdown on e-bike-riding delivery workers is "arbitrary," confusing and continues to target "the least-powerful" people in our society, Gov. Cuomo said Wednesday as he pitched a legalization bill that the legislature appears poised to pass quickly.
Illinois Admits Non-Citizens Voted In 2018… Again
It's being reported that the voter turnout in Illinois in 2018 was even higher than already suspected. This was not all accounted for by enthusiastic citizens trudging out in the cold to cast their ballots, however. In a story that's been repeated often enough to become tiresome, the state has admitted that their "motor voter" system registered a significant number of non-citizens to vote. And some unknown number of them took advantage of the opportunity.
Transgender activists file bias report against lesbian crafting group
Last spring a newly formed crafting group began posting flyers around the University of Michigan campus seeking members. The Ann Arbor-based group, "Lez Get Crafty," limited its membership to lesbians that wanted to "express their creative side."
California bill treats suspects 19 and younger as juveniles
California's current law says people ages 16 and 17 can only be tried as adults in certain circumstances. Sen. Nancy Skinner, a Democrat from Berkeley, announced a bill on Tuesday that would raise the age at which people are automatically tried as adults to 20.
New Jersey Is Now The 16th State To Require Convictions For Civil Forfeiture
New Jersey became the latest state to protect individuals from civil forfeiture, which lets police and prosecutors confiscate property without ever having to charge someone with a crime. Signed by Gov. Phil Murphy last week, under the new law (A.4970), prosecutors will need to secure a criminal conviction to forfeit property valued at or below $10,000, or less than $1,000 in cash. Any property seized under those thresholds will have to be returned if an owner is acquitted, or if prosecutors dismiss or don't bring charges.
Question From Collins And Murkowski: Did Trump Ever Mention Biden Corruption Towards Ukraine Before Biden Entered The Presidential Race?
Goooood question. I can think of a guy who spent a lot of time around Trump in foreign-policy contexts in 2018 and 2019, where this exact subject might reasonably have come up, who might have something to say about it.
Sen. Rand Paul blocked from asking questions stating alleged whistleblower's name
Chief Justice John Roberts has reportedly vowed to keep the individual's identity out of impeachment proceedings
#Expose2020 Part IV: Two More Bernie Staffers Promote "Extreme Action" and Property Destruction
Stay tuned for more: http://Expose2020.com
Vox: Say, These Nationwide Injunctions Could Be Bad News If A Democrat Wins The White House
Remember when Sen. Harry Reid and his party eliminated the filibuster on nominees and how Democrats later came to regret that? Something very similar is eventually going to happen with nationwide injunctions and it looks like Vox's Ian Millhiser just picked up on it.
Warren: Hey, Let's Make Fake News A Crime!
Disinformation aimed at election campaigns undermine democracy and the American way of life, Elizabeth Warren declared today. And the best way to protect American freedoms, according to her plan, is to, er … lock up people for lying.
Convicted of sex crimes as a man, felon no longer deemed threat because of gender change
The Iowa Attorney General's Office is no longer seeking the commitment of a former Midwest Christian Services student convicted of myriad sex crimes because the individual now identifies as a woman.
Roberts Rejects Rand Paul's Question Again Since it Supposedly Names the Whistleblower
So do people know the whistleblower's identification? If not then let Paul ask his question.
Can We Ever Forget the Tattoo-Covered, Mentally Ill Ex-Stripper Whose Real Name Is Chelsea Van Valkenburg?
Alas, we can never forget. #GamerGate is newsworthy again. Over the weekend, without warning, I noticed a surge of traffic to one of my posts about "Zoe Quinn," whom I've described thus
Official from conservative professor's "promotion discrimination" suit now oversees all promotions
He's "completely shocked" his nemesis is in charge now
Chief Justice Roberts Reads an Absurd Question From Sen. Warren Questioning His Own Legitimacy
Chief Justice John Roberts wouldn't read Senator Rand Paul's relevant question about whether or not two individuals "who were holdovers from the Obama National Security Council and Democrat partisans conspired with Schiff staffers to plot impeaching the president before there were formal House impeachment proceedings," because he happened to name the suspected whistleblower.
Moderate Democrats Warn Sanders' Policies Will Lead Party To November Wipeout
It seems there's a new story like this published once or twice a week now. They are all slightly different but reflect the same general concern emanating from moderate Democrats, i.e. Bernie Sanders is going to lead Democrats to disaster. Today's edition of this story was published by the LA Times under the headline "Sanders' rise fueling internal fight as some Democrats fear a November wipeout."
Three State AG's Sue to Force U.S. to Ratify the ERA
Attorneys general from three states are suing the archivist of the United States, David Ferriero, for improperly denying recognition of the ratification of the Equal Rights Amendment.
New York Forces Citizens to Pay for "Stargazing Permit" to View Night Sky in Public Parks—Yes, Really
In the Land of the Free, if you do not pay the State in the form of a permit before you attempt to sell a product or service to a willing customer, you can and will be extorted, kidnapped and caged, with extreme prejudice. While many folks stand behind permits for selling, one permit in New York that has nothing to do with commerce, has garnered the scrutiny of the Free thought Project. If citizens of the state wish to look up at the sky and view the stars at one of New York's public parks, they will first have to obtain a "Stargazing permit." Seriously.
Equity Warriors
Viewing discrimination as deeply rooted, municipal and school officials are pushing controversial new programs to boost minority outcomes.
CDC orders a 14-day coronavirus quarantine for 200 Americans evacuated from Wuhan
The US Centers for Disease Control and Prevention has ordered a federal 14-day quarantine for nearly 200 Americans who recently returned from Wuhan, China, the epicenter of the coronavirus outbreak.
MSNBC Pundit: If Acquitted, Trump Will "Shut Down Voting" in California!
During MSNBC;s special coverage of the Senate impeachment trial on Thursday, Jason Johnson, a favorite pundit of the left-wing cable channel, went on a tirade and warned viewers that an acquittal of President Trump would embolden him to "shut down voting" in the entire state of California ahead of the 2020 election.
Willy Wonka Prequel to Feature a Woman as Title Character?
Unfortunately, the studio that's on the verge of bringing Willy Wonka back to the big screen, Warner Bros., is reportedly considering a woman for the lead role as Willy Wonka.
The Federalist Society is Under Attack (Again)
Committee on Codes of Conduct of the Judicial Conference of the United States has circulated a draft concluding that membership in the non-partisan Federalist Society by judges, law clerks, and staff attorneys is improper
Senate Vote On Additional Witnesses: Rejected 51 (NO), 49 (YES)
Collins and Romney voted with the Democrats.
Hard Rock Hotel in Las Vegas will party to the end. Here's a look back at 25 years
Las Vegas' Hard Rock Hotel & Casino will close its doors Feb. 3, capping 25 years of rockin' memories and making way for the newest Virgin Hotel. Of course, it won't end without a party.
More Selective Editing of American History
Today, the president of the University of California, Janet Napolitano, decided to remove the name of John Boalt from the law school building at the University of California at Berkeley. Boalt undeniably made racist remarks opposing Chinese immigration to California in the late 19th century which added to the forces that results in the passage of the infamous Chinese Exclusion Act.
SUSPICIOUS: Over 18,000 Extra Names on Iowa Voting Rolls
On Monday, Judicial Watch reported that eight counties in the state of Iowa have registration rates above 100 percent, adding at least 18,658 extra names to the Iowa voting rolls. The Iowa caucuses are to be held on Monday.
Poll: Capitalism Is As Popular in America as Socialism Is Unpopular
Plus: A poppyseed muffin prompts the authorities to take a newborn baby, two-thirds of young voters support sex work decriminalization, and more…
White students win MLK Day essay contest at U. Montana, outrage ensues
The University of Montana thought it had a good idea a couple of weeks ago: It established a writing contest for the annual Martin Luther King Day holiday.
Draft bill could penalize companies for using end-to-end encryption
It would limit privacy in the name of protecting children.
Anthony Kern's Arizona Campus Intellectual Diversity Act
Although it's too soon to say for certain, a new wave of state-level legislation directed toward reforming public universities may be building. Beginning in 2015, a number of state legislatures passed laws banning so-called campus free-speech zones (rules that confine outdoor political expression to tiny areas of the campus). In a second wave of legislation that began in 2017, states started passing comprehensive campus free-speech bills that did more than simply abolish free-speech zones.
Economy & Taxes
Bonds are a risky way to deal with pension woes
Recently, this column exposed the foolishness of two proposed statewide bond measures: A $15 billion school bond, which will be on the March 3 ballot, as well as a "climate resiliency" bond. Both are horribly flawed for several reasons, not the least of which that it makes no sense for California to go further into debt when we have a large surplus.
International
How The Coronavirus Could Destabilize The Chinese Government And World
We can only hope this coronavirus crisis shall pass. But if it does not, the consequences for both China and the rest of the world could be momentous.
Venezuela May Be Forced To Sell Off Its Oil Company… To Russia
(Stop me if you.ve heard this one.) Venezuela is so broke…
French Intellectual Sentenced to 2 Months in Prison For Calling Mass Immigration an "Invasion"
Forced to pay 1800 euros to anti-racism organizations for his crime of opinion.
Exiled Caracas Mayor, Former UN Representative Ready to Return to Venezuela With Guaidó
The diplomat confirms that he and Antonio Ledezma -both of whom have arrest warrants issued by the regime- would be willing to return to Venezuela with Juan Guaidó if the interim president were to form an actual autonomous government
"Striking" coronavirus mutations found within one family cluster, Chinese scientists say
"More work needed" to determine impact of genetic changes on patients
Opinion
Don't Forget About Hong Kong
It's been almost a year since demonstrators took to the streets of Hong Kong to protest the now-pulled Extradition Bill. Police beatings, riots, political arrests, student walk-outs, and property damage have all followed with the government in Hong Kong and China attempting to portray everything as a one-off with very little public support. Reality is much different from Beijing's fantasy with pro-democracy candidates making major inroads in District Council races forcing HK Chief Executive Carrie Lam to promise to reflect on the results. She also vowed to not step down from her position while visiting the World Economic Forum in Switzerland last week.
Should It Be Illegal to Medically Experiment on Gender-Confused Children?
Should a person under the age of 16 be able to decide to have their penis or breasts surgically removed? Should they be free to forfeit their sexual function and fertility? What about halting their sexual development with a view to embarking on "sex reassignment" later?
1620: Why the Pilgrims came and what they left
"I think I can see the whole destiny of America contained in the first Puritan who landed on these shores," wrote Alexis de Tocqueville in 1835.
The Giant Institution vs. the Virus
Without much fanfare, one of the most dramatic changes in modern history occurred. Britain left the European Union. Boris Johnson tweeted, "the Withdrawal Agreement has received Royal Assent and is now law. We will leave the EU on January 31st."
The Romance of Communism
As The Cut reports, Vivian Gornick's 1977 The Romance of American Communism is experiencing a second life, much to the author's puzzlement.
Brexit Coin Commemorates A Revolutionary Conservatism And Shift In The World Order
As a reforged connection to the rest of the Anglosphere beckons, Britain now feels the same shaky optimism its former colony once felt — trying to chart an independent way ahead, coming out of an empire.
Why America Needs a Trump vs. Sanders Election
The Democratic Party presidential race these days appears to be tilting toward Bernie Sanders. It could turn into a runaway if Bernie wins by solid margins in the rapidly approaching Iowa caucuses and New Hampshire primary. His chances in the Feb. 22 Nevada Democratic caucuses, which are traditionally dominated by the unions, aren't bad either.
Yuval Levin On Institutions, Congress, And The Conservative Intellectual Movement
Yuval Levin joins Ben Domenech on The Federalist Radio Hour to argue for the critical role of institutions such as religion, congress, and families in American society. They also discuss the state of the Conservative Intellectual Movement and the New York Times' 1619 Project. His new book is "A Time to Build."
Brexit: A Realm, If They Can Keep It
At 11 p.m. tonight London time, Britain will cease to be a member of the European Union. Three and a half years of indecision, incompetence, and stonewalling will finally end the way it always should have, with the implementation of the mandate of a majority of British voters. It is a cause for some celebration, but also for some reflection, and for a steeling of the nerves as to what is to come.
King Bernie
The president isn't a king!
Compelled Speech Is Hitting Close to Home
George Orwell wrote his dystopian novel "1984" more than 70 years ago. In it, he described a totalitarian state in which "Big Brother" created the language "Newspeak" to control the thoughts of its citizens.