News of the Week for Nov. 24th, 2019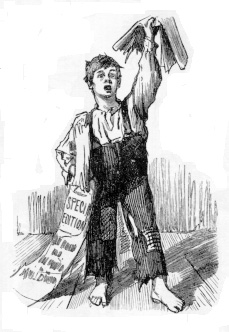 Gun Rights
Why you're not hearing more about that mass shooting in Fresno
This particular bit of awful news out of Fresno, California broke on Sunday evening and at first, it caused quite a stir in the media. A mass shooting had taken place in the back yard of a family home where a group of people had gathered to watch football. Multiple gunmen entered the yard through a side gate and without saying a word began firing into the crowd. When they fled there were four dead and six more injured. People were justifiably horrified.
The Truths about Mass Shooters That Gun-Control Advocates Ignore
On May 31, a Virginia Beach city employee went into the city's municipal center and shot 16 people, killing twelve of them.
Hide the Decline
Environment &
"Green Energy"
Climate Activist Greta Thunberg Heads To Spain On Yacht Made From Petroleum Products
Climate activist Greta Thunberg, the 16-year-old phenom from Sweden, has left the United States en route to Spain for a climate summit. But she doesn't fly – too much pollution from burning a petroleum product.
Pope Francis Proposes Adding "Ecological Sin" To Catholic Church's Catechism
It is my humble opinion that Marxist Pope Francis is ruining the Catholic Church and harming Catholics across the globe. He's now proposing that "ecological sin" be added to the list of sins in the Catechism of the Catholic Church. Not kidding… not stopping climate change would now be a sin if the Pope got his way and Greta Thunberg will be named a saint. Not farfetched as a local Swedish pastor has already declared the young climate activist as the successor to Jesus. This is simply insanity on a global scale.
Climate Myths Perpetuated by the Alarmists
"How dare you? You have stolen my dreams and my childhood!" insisted teenage climate activist Greta Thunberg at the United Nations. "We are in the beginning of a mass extinction!"
China Set for Massive Coal Expansion in Threat to Climate Goals
China has enough coal-fired power plants in the pipeline to match the entire capacity of the European Union, driving the expansion in global coal power and confounding the movement against the polluting fossil fuel, according to a report.
Sisolak signs climate change executive order, says state will look at stronger emission standards
Through an executive order Friday, Gov. Steve Sisolak directed his administration to develop a coordinated plan to address climate change, saying during a speech in downtown Reno that it builds on "substantial progress" his administration and the Legislature made in less than a year.
Obamacare
Government in Healthcare
Study: Medicare for All Would Make Two-Thirds of Households Financially Worse Off
It's here, from the Heritage Foundation. The upshot is that while Medicare for All could be a financial boon to non-working Americans, including seniors who'd see their current Medicare premiums disappear, most of those who currently have jobs would lose more in tax hikes than they'd gain by not having to pay for health care. Nearly two-thirds of households, containing nearly three-quarters of the population, would end up with less disposable income.
And speaking of #Medicaid4All
Britain's Much Vaunted National Health Service© continues to cover itself in …. glory (for certain values of "glory"):
War & Terror
Hong Kong Protestors Reportedly Using Arrows When They Need Guns
The Chinese city isn't particularly Chinese, which is to be expected. After being leased by England for ages, the city has a decidedly Western flavor. That's especially true when it comes to freedom.
China defends Xinjiang crackdown after massive document leak
China on Monday vowed it would "never be soft" in its crackdown in Xinjiang, after a massive leak of government documents shed new light on the mass detention of Muslims in the far-west region.
Hong Kong: police say surrender is only option for protesters
Hundreds trapped inside Polytechnic as demonstrators try to break campus siege
Hong Kong protesters' little stonehenges impede police cars
More tactical diversity from the Hong Kong protests: "trilithons" — little stonehenges made of bricks or pavers that impede police vehicles.
America's Home Front Is a Complex War Zone
The U.S. home front has become a war zone under persistent attack by adversaries who employ an array of weapons and execute operations exploiting stealth, ambush, naivete and, in many cases, utter stupidity.
Besieged Hong Kong protesters resort to daring sewer escapes
Pro-democracy students besieged and trapped by police at a Hong Kong university for days have resorted to daring escapes — including crawling through narrow sewer tunnels in search of a way out.
China tells Uighur Muslims they are abducting their families so they can cleanse their brains like they have a disease, leaked documents show
The Uighurs are a mostly-Muslim ethnic minority concentrated in western China. The Communist Party sees them as terrorists and has detained at least 1 million of them in recent years.
Maps show 500 suspected 're-education' camps and prisons where China is locking up and torturing its Muslim minority
China is waging a massive security crackdown on the Uighur Muslim ethnic minority in detention camps and prisons in Xinjiang, western China. Many Uighurs call the region East Turkestan or East Turkistan.
The Most Important News Story Right Now Isn't Impeachment, It's The Crisis In Mexico
Cartels in Mexico aren't just fighting over drugs, they're fighting over industries, and it might well trigger a new and much bigger migrant crisis on the U.S. border.
High "Suicide" Rate of Hong Kong Protesters Points to Chinese Regime
Since the Hong Kong pro-democracy protests began, the number of suicide cases reported in the city has soared. The total number has exceeded 100, according to a database compiled by Hongkongers based on local media reports of suicide deaths since early June. In addition, many of the victims are young protesters, and the circumstances of their deaths are suspicious.
Defecting Chinese spy offers information trove to Australian government
A Chinese spy has risked his life to defect to Australia and is now offering a trove of unprecedented inside intelligence on how China conducts its interference operations abroad.
Fourth Spy Unearthed in U.S. Atomic Bomb Project
His Soviet code name was Godsend, and he came to Los Alamos from a family of secret agents.
Sweden: Violence-Ridden Malmo Has "More In Common With Baghdad Than With Other European Cities," German State Broadcaster Admits
Deutsche Welle: "Bombings and shootings regularly shake Malmo, so much so that locals find it normal."
National
Trump Retreats From Flavor Ban for E-Cigarettes
Advisers say the president pulled back from proposed restrictions intended to curb teenage vaping after he was warned of the political fallout among voters.
Abortion Is New Litmus Test for Democratic Attorneys General Group
To win financial backing from Democratic Attorneys General Association, candidates will be required to publicly state their support of abortion rights.
Buttigieg Campaign Rocked by Embarrassing Lie About Black Endorsements
In politics, there are certain open secrets everyone knows but few will mention. One you might only hear a very few Democrats say out loud, and even that in a whisper, is the strong dislike between two of their party's most reliable voting blocs: Blacks and gays. That means that South Bend, Ind., mayor (and totes gay presidential contender, NTTAWWT) Pete Buttigieg has a problem if he's serious about winning his party's nomination. And it doesn't at all help how he and his campaign just embarrassed themselves with a Big Lie — a Big Mistake? — over his support from black voters.
American Psychological Association now requires authors to use singular "they"
Term to refer to individuals who identify as non-binary; MLA may follow suit
Professor who saved Electoral College and shaped pro-life movement celebrated by students and colleagues
"He was too big to die"
Prof: There has "always been a prevailing bias against conservatives" in higher ed
Towson University professor Richard Vatz sounded the alarm about anti-conservative bias in higher education in a recent op-ed.
Warren's Campaign Found Ways to Get Around Her Grassroots Pledge to Bring in Big Donors
Her campaign treasurer and another ally meet with these wealthy supporters.
'Frankenstein Hack Job': 19-Year-Old Regrets His Transgender Surgery
Transgender ideology is destroying lives, and victims are speaking out. In 2016, two women spoke about how they were permanently scarred by taking male hormones and having "top surgery" — the removal of their breasts. Last month, another woman who once identified as a man went public about setting up a support network for de-transitioners in Britain. This week, de-transitioner Walt Heyer shared the harrowing story of a 19-year-old man who thought he was a woman and described his new "female" anatomy in revealing terms.
'Meth. We're on it,' South Dakota's government declares in new ad campaign
The state splashed out $450k in taxpayer funds to the marketing agency that came up with the tagline
Seattle's "first come first served" landlord law is upheld
In 2016, the Seattle City Council passed a new law requiring landlords in the city to publish a list of "criteria" for prospective renters and then rent the property to the first applicant who met the basic qualifications. This obvious intrusion into the rights of the property owners was immediately challenged and the law was struck down in county court. But now, on appeal, the state supreme court has reversed that decision and allowed the law to go into effect.
NY Times goes Monty Python with "Cancel Culture in the Middle Ages" skit
The NY Times has produced a skit imagining modern day cancel culture taking place in the year 1283. The idea is to mock some of the absurdity of social media witch hunts by comparing them to actual witch hunts from a previous era.
Chick-fil-A denies capitulating to LGBT activists; Christian groups won't be excluded from donations
Amid reports that fast food chain Chick-fil-A was halting donations to Christian groups, the restaurant's foundation is maintaining they are philanthropically restructuring, not caving to political correctness in pursuit of higher profits.
Campus bias training: "If you're breathing, you're biased"
"You probably don't even know you have biases"
Only 35 percent of young Republicans comfortable sharing political opinions with professors
A new Institute of Politics at Harvard University poll released Monday found that only about one-third of young Republicans across the nation feel comfortable sharing their political opinions with their professors.
Undercover Pro-Life Activists Are Punished for Exposing Planned Parenthood
A jury in San Francisco district court has found pro-life activists David Daleiden and Sandra Merritt guilty of conspiracy to commit fraud, breach of contract, and trespass and violation of state and federal recording laws. Daleiden, Merritt, and their Center for Medical Progress obtained undercover footage of abortion-industry workers, including from Planned Parenthood, discussing arrangements to illegally profit from the fetal body parts of aborted babies.
Joe Biden Forgot to Collapse
Just about everyone covering the 2020 race thinks Joe Biden is too old, that he's lost a step since his days as vice president, and that his debate performances have been mixed at best.
16-Year-Old Girl 'Violated' by Obscene, Sexually Explicit Lesson in Class; Family Weighs Lawsuit
This fall, a Colorado high school teacher opened his "Music Literature" class with a sexually explicit lesson that involved sexual violence, instructing students to write expletives, and playing a suggestive song about teenagers taking off their clothes. This traumatized one of his 16-year-old students, who complained to her parents. They, in turn, reached out to First Liberty, a religious freedom law firm.
NYC Mayor declares war on… cars
Here's a breaking news flash for all of the readers of Hot Air. We have it on good authority that the traffic in New York City is frequently… pretty bad. On top of that, the metro system is a dangerous mess, so getting around can often be a time consuming chore. (I know you're shocked, but it's true.) Well, Mayor Bill de Blasio has been made aware of the problem and he's determined to do something about it.
Students demand ability to select roommate based on race during days-long sit-in
Syracuse Students are demanding an option for selecting same race roommates in student housing, along with other demands.
Communist-linked group protests Donald Trump Jr., Charlie Kirk at UCLA
A recent appearance by Donald Trump Jr. and Charlie Kirk sparked massive protests at UCLA.
Intellectual conservatism group denied: may "cause stress to the student body"
Intercollegiate Studies Institute chapter rejected at Hobart and William Smith Colleges
Feds drag out investigation of genderfluid boy sexually assaulting 5-year-old girl, lawyer says
Supposedly interviewed final witness last month – and no update since
Study Shows That 1980s Metalhead Kids Became Well-Adjusted Adults
When someone mentions heavy metal music, the things that come to mind are loud instruments, swearing, and drug/alcohol use. This genre was particularly popular back in the 1980s so it's no surprise that "The Parents Music Resource Center (PMRC)", an organization which was co-founded by Tipper Gore and the wives of several other Washington power brokers, launched a political campaign against any music that promoted these "negative" things.
Kamala Harris Says, 'In the Year of Our Lord' in the Debate. Twitter Loses Its Mind.
During the Democratic Debate on Wednesday, Sen. Kamala Harris (D-Flailing) spoke about the gender pay gap "in the year of our Lord 2019." People on Twitter noticed it, and didn't know how to respond.
Judge halts federal executions… for now
A federal judge from the District Court for the District of Columbia has issued a ruling halting the execution of four death row prisoners. Judge Tanya Chutkan, an Obama appointee, granted an appeal made by the inmates based on her interpretation of a technicality in the Federal Death Penalty Act. Federal executions had been on hold for quite some time but were scheduled to resume this December.
So Long, Sacagawea
The City Council of Charlottesville, Virginia has voted to remove a statue of Meriwether Lewis, William Clark and Sacagawea, their Shoshone interpreter, from a street in the city
Students told they're "genocide beneficiaries" at panel on Native American issues
UMass Boston hosts parade of progressive academics for three-day teach in
Columbia U. cancels panel on Communist China's human rights violations
Pro-Chinese student group reportedly threatened the Ivy League school
MIT boosts prof seeking to abolish 'racist' concept of citizenship
MIT is promoting an anti-citizenship professor, and publishing his upcoming book dealing with the supposedly misguided "glorification of citizenship."
California Supreme Court Struck Down the Anti-Trump Tax-Return-Disclosure Law
I think presidential candidates should release their tax returns. President Trump has refused to do so, making the implausible contention that all of his tax returns for every year at every level are being audited by the Internal Revenue Service. (Note that legally, nothing prevents Trump from releasing his returns during an audit.) But Trump's election suggests that the American electorate doesn't find this lack of disclosure to be a deal-breaker.
Billionaire Dictator Tom Steyer Has a "Solution" for the Housing "Crisis"
Anyone who has read Thomas Sowell's The Vision of the Anointed: Self-Congratulation as a Basis for Social Policy understands the worldview of "progressive" billionaire Tom Steyer. There is no problem that cannot be solved, such people believe, if (a) we put "enlightened" people in charge, and (b) we give them unlimited power and taxpayer dollars to provide a "solution." If you voice objections to these grandiose schemes – e.g., explaining that similar plans have failed in the past, or pointing out the fiscal problems involved – you will discover that it is impossible to dissuade the Anointed from their cherished Vision.
"The Wheels of Justice Turn Slowly, But Grind Exceedingly Fine"
Travis Lee Stroud, a transgender novelist also known as "Meredith Russo," was exposed in 2016 as the alleged perpetrator of abuse against his/"her" ex-wife, Jennifer Marie Russo. Yet this record of accusations against Travis/"Meredith" was ignored by the literary community, which is devoted to promoting the transgender agenda, especially to children.
Syracuse Chancellor: White Supremacist Manifesto "Probably a Hoax"
"To date, law enforcement has not been able to locate a single individual who directly received an AirDrop."
A professor joined the Trump administration and faced systemic bias when she returned, lawsuit says
Denied promotion, lost paid gigs
Students encouraged to use terms "folks" or "y'all" instead of "guys" at pronoun workshop
"Beautiful people" is also acceptable
Why are universities trying so hard to get us to eat bugs?
American universities are trying to convince students that eating bugs is essential because of environmental concerns.
PSU women's center holds meetings 'solely' for minority students
Flyers posted on campus advertising a weekly meeting for "Feminists of Color" at Portland State University note that only "people of color" are allowed to attend.
SC could ban gender reassignment for kids under 18 under new proposal
South Carolina would ban gender reassignment surgery or treatment for children under 18 under a newly filed Statehouse bill.
Animal-Rights Fanatic Stabs Woman for Wearing Fur
The animal rights movement insists it is peaceable. For the most part – but certainly not universally – most adherents are not violent.
Planned Parenthood has Been Asking Journalists to Sign NDAs at Events
Planned Parenthood passes out these NDAs, even though it :has positioned itself as a bulwark against an administration that regularly attacks press credibility."
China demands Trump veto bills on Hong Kong
China is demanding Trump veto legislation aimed at supporting human rights in Hong Kong and renewing a threat to take "strong countermeasures"
For 2020 candidates, eating tacos is the kissing babies of stumping for Latino votes
There he was, another candidate with White House dreams, shaking hands and exchanging hugs in a gaudy Mexican restaurant, careful not to stain his suit with salsa.
Judge approves Title IX suit against university for saying women can't consent to threesomes
Relevant that Arizona State was under Title IX investigation
VCU rolls out program to track student class attendance using WiFi connections
The school is "interested in improving student success"
One-Third of Young Americans Say Complimenting a Woman's Looks is Sexual Harassment
It seems we have launched into a full-blown epidemic of sexual misconduct in the short time since the Harvey Weinstein allegations surfaced. Roy Moore, Al Franken, and Charlie Rose are only a few of the individuals who have been outed as allegedly treating women inappropriately in the last several decades.
The next graphene? Shiny and magnetic, a new form of pure carbon dazzles with potential
A "happy accident" has yielded a new, stable form of pure carbon made from cheap feedstocks, researchers say. Like diamond and graphene, two other guises of carbon, the material seems to have extraordinary physical properties. It is harder than stainless steel, about as conductive, and as reflective as a polished aluminum mirror. Perhaps most surprising, the substance appears to be ferromagnetic, behaving like a permanent magnet at temperatures up to 125°C. The discovery, announced by physicist Joel Therrien of the University of Massachusetts in Lowell on 4 November here at the International Symposium on Clusters and Nanomaterials, could lead to lightweight coatings, medical products, and novel electronic devices.
Senators want Zuckerberg to explain why Facebook still tracks your location even when you ask it not to
Sens. Josh Hawley, R-Mo., and Chris Coons, D-Del., have asked Facebook CEO Mark Zuckerberg to explain how the company tracks users' locations under restricted settings.
Short Circuit: A Roundup of Recent Federal Court Decisions
The Fight of the Century, Moloch worship, and a mountain of contempt sanctions.
That code that could never run? Well, guess what. Now Windows thinks it's Batman
You left your landline number in an error message, you doughnut
Economy & Taxes
California Tried To Fine a Company $10,000 for Ordering Blind People Ubers and Lyfts Without a Permit
GoGo Grandparent gives people without smartphones a way to use rideshare services. Regulators think that's a problem.
Warren wants Culinary 226, other unions to subsidize Medicare for All
If you like your union insurance plan, Sen. Elizabeth Warren wants to take it away from you. Not only that, Warren wants unions to subsidize her "Medicare for All" proposal. Those are the details she'd rather not talk about.
California Regulators Shut Down a Distillery for Serving Alcohol
Confusing regulations put well-run businesses at the mercy of bureaucratic brutes.
International
Khamenei blames counter-revolution, enemies for 'sabotage' in Iran gasoline price protests
Iranian Supreme Leader Ayatollah Ali Khamenei on Sunday backed gasoline price increases that have sparked protests across the country, blaming opponents of the Islamic Republic and foreign enemies for "sabotage", state television reported.
Anti-mask law to quell Hong Kong protests ruled unconstitutional by High Court
Judges find government's use of emergency legislation for mask ban "incompatible with the Basic Law"; Mainland Chinese legal experts float possibility of another legal interpretation by Beijing
Labour trails Tories as Jeremy Corbyn promises nationalization of industries
The British election takes place on December 12th and most polls show the Labour Party led by Jeremy Corbyn trailing Boris Johnson's Tories. In fact, the most recent poll shows the Tories with an 18 point lead. But things could change dramatically over the next few hours as Johnson and Corbyn debate each other on television.
Spain Orders Extradition of Venezuela's Ex-Intelligence Chief to U.S.
Spain's High Court on Monday ordered the extradition of Venezuela's former military intelligence chief to the United States, reversing an earlier decision to refuse the request.
Swedish Minister of Justice on increased violent crime due to migration: "It doesn't matter to me"
During a recent parliamentary debate, in response to the mention of increased group rape and personal robbery as a result of his party's immigration policy, Social Democrat Minister of Justice Morgan Johansson whispered, "to me, it doesn't matter".
Protests spread in Iran, at least 100 are dead
We have discussed the anti-Iran flavor of protests in Lebanon and Iraq. In fact, the ones in Iraq are strongly anti-Iran.
An N-Word: "Nazi"
The rule is, you're never supposed to say "Nazi" – except when referring to the Third Reich — and you're never supposed to compare anything to the Nazis. And, of course, Nazi references are all too promiscuous. But damn it, some things are like the Nazis, because is anything truly incomparable in this world, old as it is?
PETA Sues to Give Pigs German Constitutional Rights
The issue is known as "animal standing," and activists want to let beasts sue in court to "break the species barrier" and create animal personhood, meaning moral equality between us and them.
The Longest Day: Housewives, Students, and Protesters in the Besieged PolyU
On Nov. 17 at Hong Kong Polytechnic University (PolyU), the air was tinged with the pungent smell of tear gas; the atmosphere was heavy with fear and foreboding.
The End of Multiculturalism in Scandinavia?
"More than 60 years of hassle-free travel from Sweden to Denmark has ended after the Danish authorities, struggling to quell a wave of bombings blamed on Swedish gangs, introduced passport checks for the first time since the 1950s."
Boy, 12, is youngest person convicted in Hong Kong protests
A boy aged 12 has become the youngest person convicted of an offence connected to Hong Kong's anti-government protests, local media say.
China says Taiwan courting 'disaster' after pre-election comment on independence
The Chinese government warned self-ruled Taiwan on Thursday that it was courting "disaster", after the running mate for President Tsai Ing-wen in January elections said he was working toward the island's independence, a red line for Beijing.
Sweden's far right party surges into first place in shock new poll
Rise comes as government condemned for "inaction" over increasing levels of violence and bombings
General election 2019: Labour launches 'radical' manifesto
Labour has launched its general election manifesto, promising to "transform" the UK and to renationalise rail, mail, water and energy.
China could 'turn off power' in the Philippines, senate hears
China could switch off the Philippines' national grid, congress has heard in Manila. The head of the National Transmission Corporation confirmed the possibility during a senate session.
Venezuela students blocked in protest march to military base
University students in Venezuela have staged a protest calling for an end to President Nicolás Maduro's rule
Labour: Control, Then Command
With a little under three weeks to go until Britain's general election, the Conservatives enjoy enough of a lead in the polls to deliver a modest, but good enough, majority, even if a volatile electorate, the chaos of Brexit, and the local distortions introduced by First Past The Post voting on a constituency-by-constituency basis, are making many commentators more cautious about the outcome, as, in my view, they should be.
2,100 Years Ago, Two Dead Babies Were Buried Wearing The Skulls of Dead Children
Historical burial customs of children around the world often tend to be special, but every now and again, something really stops scientists in their tracks. An ancient burial just uncovered in Salango, Ecuador is a real doozy: two infants buried with their heads encased in the skulls of other children.
Hong Kong human rights bill clears US Congress, is sent to Donald Trump to sign into law
Vote was an overwhelming 417-1 in favour of the Hong Kong Human Rights and Democracy Act
Research fraud in China: The weak spot of totalitarianism?
The current scandal over tons of apparently faked immunology research implicates Xuetao Cao, the Chinese chairman of research integrity:
From July, you better be Putin these Kremlin-approved apps on gadgets sold in Russia
New law calls for pre-in-Stalin nationally mandated code
Opinion
The Media Are Missing the Biggest Story Since the Fall of the Soviet Union
Bloomberg editors have noticed that the world is on fire. There are demonstrations and unrest in Lebanon, Chile, Spain, Iraq, Sudan, Russia, Uganda, Peru, Hong Kong, Zimbabwe, Venezuela and others. That "other" is Iran, where the Internet has been shut down and rampaging protesters are burning down the Central Bank.
But Gorsuch!
Trump's first Supreme Court pick is better on civil liberties than his critics want to admit.
Liberals Are Mainstreaming Paranoid Theories About Trump
One of the most durable conspiracy theories of our times finds Vladimir Putin recruiting a billionaire media personality named Donald Trump to the U.S. presidency.
Thorstein Veblen's Theory of the Leisure Class—A Status Update
I was bewildered when I encountered a new social class at Yale four years ago: the luxury belief class. My confusion wasn't surprising given my unusual background. When I was two years old, my mother was addicted to drugs and my father abandoned us. I grew up in multiple foster homes, was then adopted into a series of broken homes, and then experienced a series of family tragedies. Later, after a few years in the military, I went to Yale on the GI Bill. On campus, I realized that luxury beliefs have become fashionable status symbols. Luxury beliefs are ideas and opinions that confer status on the rich at very little cost, while taking a toll on the lower class.
Democrats Oust Pro-Life Politicians at Their Peril
The New York Times is reporting this morning that the Democratic Attorneys General Association (DAGA) will refuse to endorse any candidate who doesn't support the unlimited right to abortion.
The Illusion of Progress
Just want to recommend Abe Greenwald's piece in the new issue of Commentary, titled "The Failure at the End of History." Greenwald traces out the collapse of Western hopes that trade liberalization with China would make China and certain parts of the former Soviet Bloc more like us. He concludes that, in fact, we've become more like them in the process. More corrupt. More authoritarian. Western firms that do business in China and elsewhere have lost the ennobling excuse for their buck-raking, the excuse that they were also involved in making the world a freer and better place. It's a thought that has occurred to most of us in recent years and especially in recent months, but Greenwald's treatment of it is very good.
Can the American Right and Left Get Back to Civil Debate?
For decades, things have been going the opposite way, as Americans get angrier and angrier over political disagreements. We've reached the point where many automatically denounce and try to silence people they perceive as enemies even before they've heard what the individual has to say.
The Jeffrey Epstein Scandal Isn't Going Away
Prince Andrew seemed to think that he could get himself off the hook by saying that his biggest mistake in hanging around with Jeffrey Epstein was that he behaved "too honorably." Elsewhere in the United Kingdom, Lady Colin Campbell argued with television interviewers that Epstein's sex with 14-year-olds does not mean he was a pedophile, and that a charge of "soliciting sex from a minor" is "not the same thing as paedophilia." That is the sort of comment that makes you wonder if the family trees of British elites split enough times.
Just What Does a Guy Have to Say to Be Considered Beyond the Pale?
Politics, in the form of turning ideas into legislation and getting them passed into law, requires building coalitions and attracting allies. Inevitably, the process is going to require at least a temporarily alliance with someone you don't agree with all that much.
The World Is Falling Apart: It Always Is
I keep an old map on my office wall, bought for nearly nothing at a used bookstore and then lovingly framed. It's a National Geographic print from 1942, covering "Asia and Adjacent Areas." The legend informs you: "International Boundaries as of Sept. 1, 1939, the day Germany invaded Poland." A map of the same super-region published just three years later would look much different. One published just 20 years after that would be far different still. The changes have kept coming and keep coming even as I write this. I keep that old map over my desk because I love old maps, and I love old maps because they remind us that Bob Dylan got it wrong: The times are always a-changin'.
Feminism as Gender Terrorism: The Mortal Vendetta Against the Male Sex
Egyptian-American feminist Mona Eltahawy is in the news again, having gone on record suggesting the weekly "culling" of men. She calls this an imaginary scenario, but it is nonetheless hateful and an obvious incentive to homicidal violence.
The Middle Kingdom frays on its borderlands
China is fragile in Xinjiang and Hong Kong. Comparisons with India don't hold
New York Requires Religious Schools, Churches, Hospitals To Hire Pro-Abortion, Pro-LGBT Employees
Being discerning – being discriminating – in who can fulfill religious obligations in religious workplaces such as churches, schools, and care centers is vital to the way they operate. New York's new laws are wrong and must be overturned.
The Patriotism of the Poor Isn't So Mysterious
Francesco Duina is professor of sociology at Bates College and author of Broke and Patriotic: Why Poor Americans Love Their Country. Over in the Guardian, he grapples with what strikes him as a surprising and troubling phenomenon
Women can make children, but only men can make men
IN my TCW article yesterday, I suggested a man was a person who would make a good father, broadly understood. Being a father means to protect and provide. This requires having the skills to obtain resources to provide for the family and understanding the rhythms of nature and world beyond the home.
Buttigieg and the Intersectional Blues
While "Mayor Pete" rises in the polls in Iowa and New Hampshire, it is a delight to watch the media tiptoe around his very weak pull with black voters. The New York Times today ran a story headlined, "Pete Buttigieg is Struggling with Black Voters. Here's Why." Except the story never really tells you probably the biggest reason why: American blacks are highly hostile to homosexuality. This fact goes completely unmentioned anywhere in the Times story, no doubt because it would blow all the fuses at the Times's intersectionality switchboard.
Expect More States to Protect Kids From Experimental Transgender Drugs in 2020
When a jury awarded custody of the 7-year-old Texas boy James Younger to his mother, who treats him like a girl and wants him to undergo experimental drugs and genital mutilation, it shocked America. Protests outside the courtroom snowballed. Attorney General Ken Paxton (R-Texas) opened an investigation. More than 200,000 people signed a petition to save the boy from chemical castration.
A Billion-Dollar Joker
Todd Phillips's Joker has just become the first R-rated movie ever to gross $1 billion globally. It's worth pausing to consider this film as a watershed event in Hollywood moviemaking.
The Radical Politics of Frozen II
Every so often someone tells me, "Cool it, man, you're reading waaaay too much into this kiddie cartoon." Or superhero movie. Or whatever. Frozen II pretty obviously is breathtakingly radical. (And also a bad movie; the two don't necessarily go together.) I didn't include any spoilers in my review, but I see Slate has published a spoiler-laden essay in contemplation of the cartoon's (utterly bizarre) storyline and how it brings in themes of colonialism and reparations. I largely agree with Slate's writer, who seems somewhat taken aback by how breathtakingly far-left the movie is. A Disney movie that's to the left of a Slate essayist is . . . something.
Summary: The Tragedy of the "Trans" Child
Have you been following the Times of London's reporting on the medical scandal at Britain's largest gender youth clinic? In America, things are worse.
What If Michael Moore Really Is the Center of the Democratic Party Now?
A lot of people are dunking on Michael Moore for declaring that he now represents the center of the Democratic party, and they're enjoying it, and they ought to. But he might not be completely wrong in that self-assessment, and it's both a statement about him and a statement about the Democratic party.
The Road That Brought Conservatives and Republicans to This Point
At some point in your development, probably in your younger years, you stepped into the world of politics out of curiosity and it lit something within you. While lots of your peers found it boring, you started to feel like it was a grand crusade in the best sense. You had a set of values you believed in, ideas you wanted to defend, and policies you wanted to enact – you grew to believe that in some way, nothing less than the fate of the country is at stake. We're lucky to be born or to become Americans, but this country can be greater. We can solve our problems. And you – little, humble, never expected to amount to much, you – can be a part in this grand effort to make the country a better place. You found something bigger than yourself to believe in, and suddenly, everything had a clear purpose. You have a mission.
The young embrace socialism because they are ignorant of its destructive power
You think broadband is expensive now? Just wait till it's free. You don't like the energy companies? Wait till they're run by the state. Fed up with late trains? Oh boy, wait till someone tells you about British Rail.
How the great truth dawned
On the Soviet virtue of cruelty.
Womxn For Warren
Plus, abortion supporters should think twice before demanding socialized medicine.
Putting the thoughtpolice on trial
A legal challenge against the police's Orwellian attacks on free speech is long overdue.
Douglas Murray: The Left Uses Social Issues As "Battering Rams" To Turn People Against Society
Editor's note: What follows is an excerpt from Douglas Murray's new book The Madness of Crowds: Gender, Race, And Identity (Here on Amazon). Murray argues that social justice advocates do not care about the problems, including those of gender, race, and sexual orientation, that they campaign for and only seek to further divide and polarize society for their own benefit. The movements created by these advocates do not succeed in alleviating social ills, but instead sow further discord in society.
Nevada needs a law allowing police to cooperate with ICE
A ruling by a federal judge in California has put law enforcement agencies in Nevada and much of the nation in legal jeopardy if they hold prisoners, who are in the country illegally, for the U.S. Immigration and Customs Enforcement (ICE) for potential deportation.