News of the Week for Sept. 15th, 2019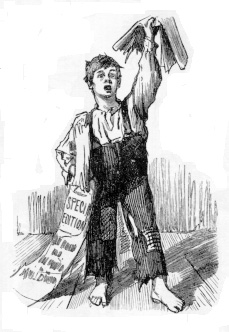 Gun Rights
He Went Shooting With His Mom. Now He Can't Return To School.
A Colorado teen has been told he cannot return to school until authorities hold a "threat assessment hearing" after he went target shooting with his mother. Nate Evans, a junior at Loveland High School in Loveland, Colorado actually got a visit from police after he posted video of his plinking with his mom Justine according to the Colorado 2nd Amendment group Rally For Our Rights.
Report: Gun Control Measures Could Reduce Trump's Base Support Going Into 2020
"data gathered by the president's campaign showed that supporting any gun control measures would pose a problem for him politically going into the 2020 election season"
NRA sues San Francisco for declaring it a domestic terrorist organization
The National Rifle Association is suing the city and county of San Francisco and the San Francisco Board of Supervisors for declaring it a domestic terrorist organization earlier this month through a resolution passed by the board.
NRA should be declared 'terrorist group' say 23% of voters: Poll
The National Rifle Association is America's largest gun rights organization with over 5 million members. Nevertheless, San Francisco officials recently declared the organization a "terrorist group" following mass shooting incidents in several cities. The suggestion has appeal for some Americans, particularly Democrats according to new research.
Colt Halts Production of Long Guns for the Retail Market
The long, difficult saga of Colt's Manufacturing has taken another turn. Firearms distributer RSR Group has sent an email blast to their retail customers announcing that Colt will no longer produce long guns for the retail market.
Beto Is a Disaster for the Gun-Control Movement
He almost certainly doesn't realize it, but Beto O'Rourke is likely to be the worst thing to happen to the gun-control movement in decades – and, if he continues in this mode, he may turn out to be the worst thing to happen to the Democratic party in a long time, too. In Houston last night, O'Rourke abandoned his cloying euphemisms ("mandatory buybacks") and delivered a deliberate, carefully scripted endorsement of gun confiscation, which, within minutes, his campaign began to sell on t-shirts. "Hell yes," Beto said, "we're going to take your AR-15."
New Zealand to Create National Gun Owner Registry, Tighten Firearms Laws
NZ Prime Minister Ardern: "Owning a firearm is a privilege not a right."
Hide the Decline
Environment &
"Green Energy"
Democrats Hand Trump Another Issue
During last week's climate town halls, several Democratic presidential candidates endorsed a carbon tax. It's an idea Barack Obama and Hillary Clinton shied away from.
Wind energy's dirty (not so little) secret
If you follow the debate over renewable energy, fossil fuels and nuclear, you probably know the biggest selling point that proponents of solar and wind preach about. It's clean. Wind power, in particular, pushes the fact that nothing gets burned, no carbon is generated… it's just giant, beautiful turbine blades spinning in the breeze and cranking out electricity for the masses.
Colorado Gov's 'Green Little Deal' is as troubling as the real deal
The recall effort against Gov. Jared Polis was historic in its attempt but not in its accomplishments. While organizers say they got 300,000 signatures, that was only halfway to the 631,000 minimum required.
Obamacare
Government in Healthcare
Clown World: Canadian Cancer Society Claims Men Without Cervixes Can Get Cervical Cancer
There is no explanation for the following story but mass hysteria, which is a phenomenon where a large group of people can hallucinate the same delusion all at once. That's exactly what is happening with the trans-hysterical movement in Western countries. Take Canada for example. These people north of our border have lost their minds, and I don't mean just random folks, but major institutions like the Canadian Cancer Society.
Dutch court acquits doctor in forcible euthanasia case
It's a tough case, but an even tougher way to go. In order to perform euthanasia on this patient, the doctor only had to sedate the patient and then have her family forcibly restrain her to deliver the fatal dose. Totally cool, right? A Dutch court certainly thought so
A Vietnam veteran was 'feasted on' by ants before his death at an Atlanta VA hospital, his daughter says
A Vietnam vet stricken with cancer was overrun by ants and bitten more than 100 times days before he died at a VA hospital in Atlanta, his daughter said.
Take Two Aspirin and Call Me by My Pronouns
At "woke" medical schools, curricula are increasingly focused on social justice rather than treating illness.
War & Terror
John Bolton Out at the White House
On Tuesday, President Donald Trump announced he had fired National Security Advisor John Bolton.
Iran: Thank Allah that Bolton character is gone, amirite?
The departure of National Security Adviser John Bolton from the Trump administration left everyone with a number of questions. First and foremost, did he quit or was he fired? If you're asked to resign, that's a little bit of both, right? We'll probably have to wait for the next series of tell-all books to come out to have a better idea.
Reports of China's Repression in Xinjiang "100 Percent True": Jordanian Journalist
A Jordanian journalist who traveled to northwest China's Xinjiang Uyghur Autonomous Region (XUAR) found reports by the international media about Beijing's repressive policies targeting ethnic Uyghurs to be "100 percent true," and warned that the situation is "feeding extremism" within the community.
National
The Trayvon Hoax That Divided America Is About to Be Exposed
On Monday. September 16, Joel Gilbert will preview his new documentary, "The Trayvon Hoax," in the 500-seat Ballroom of the National Press Club in Washington, D.C. The screening begins at 1 p.m. Admission is free, and Gilbert is encouraging all interested parties to come see for themselves what could be a game-changer in the way the media report racially-charged news. Gilbert's findings are that significant.
Why Helen Keller Believed In Eradicating People With Disabilities
How could a woman made deaf and blind from an illness in early childhood possibly advocate for the killing of those born with the same disabilities?
Americans View the Democratic and Republican Parties with Equal Disfavor
As David Leonhardt noted in his latest New York Times column, polling from the Pew Research Center shows that the Democratic party's relative advantage in popularity among the American public has vanished over the course of the last year.
UC Berkeley offers "adulting" course for credit
A student-run, faculty-approved course at the University of California, Berkeley teaches students how to "adult."
Vegan activist who "rescued" 16 rabbits killed nearly 100 in the process
A vegan activist in Spain who claimed to have been attacked by an angry mob last week – after she "rescued" 16 rabbits from their farm – wound up causing the deaths of nearly 100 baby bunnies in the process, a report says.
"Inspirational" Barbies will probably just be tortured by little girls
Civil rights activist Rosa Parks and astronaut Sally Ride are now available as Barbie Dolls. They accompany Frida Kahlo, Amelia Earhart and Katherine Johnson in Mattel's "inspiring women" collection. Each doll comes with her own unique outfits as well as educational materials about the women's accomplishments.
Felony trial of Yvette Felarca delayed again over scheduling conflicts
There is yet another delay in the trial of Antifa protester Yvette Felarca. It has been nearly three years since the incident for which Felarca was arrested. She has attempted several times, unsuccessfully, to have the charges dismissed and now her attorneys, and those of two other Antifa members also facing charges, seem to be hoping to delay the case indefinitely
Beto: Living close to where you work should be a right for everyone
I think he's reached the "Mad Libs" phase of his campaign. He's at two to three percent in polling, his big anti-gun push after the El Paso shooting hasn't done much for him except give him a few viral video moments, so he has nothing left to lose by indulging his most progressive instincts and hoping the base responds.
New York Times Promotes Turning Little Boys Into Drag Queens
The sickness destroying our culture reaches its most appalling depths with the phenomenon of little boys coached by homosexuals and their progressive parents to perform as drag queens. The Paper of Record promotes this enthusiastically. From a New York Times piece entitled "Sashaying Their Way Through Youth"
Leprosy May be the Next Infectious Disease to Plague Los Angeles
How long before a tax-paying California resident, who paid for a functioning public health system, is infected?
Another Multiracial Family Falsely Accused of Sex Trafficking While Flying
Plus: Juul targeted for smoking cessation claims, federal budget deficit tops $1 trillion, and more…
Curriculum company sues parent who criticized its math program
A curriculum company is suing "one of the most vocal" critics of its math program, a parent from North Carolina who has blasted its use in his son's school.
Penis ring toss, lubricant taste tests featured at public university's sex ed carnival
Event billed as "proactive education"
University libraries hosting "Drag Queen Story Hours"
One drag queen refuses to discuss his participation in event
Berkeley 'Bear Closet' course: Students share 'queer' experiences with middle schoolers for credit
A University of California, Berkeley course gives students credit for sharing "queer-related stories" with local middle and high school students.
Report: Christine Blasey Ford's father told Brett Kavanaugh's father he was glad he was confirmed
What a scoop this is from Mollie Hemingway and Carrie Severino. How on earth did it not leak sooner? Kavanaugh's allies would have had an intense interest in putting it out there in the immediate aftermath of his confirmation hearings, to help vindicate the new justice before he took his seat on the Court.
Witness: Girls as young as 11 visited Jeffrey Epstein's island in 2018
According to an eyewitness, Jeffrey Epstein was still bringing very young girls to his private island as recently as a year ago. As a registered sex offender, Epstein was required by law to give 21-days notice anytime he intended to travel abroad, listing all of the countries he planned to visit. But the U.S. Marshals Service received a tip that Epstein hadn't been doing that. In the course of the investigation, they wound up talking to a reporter for the Miami Herald who directed them to an eyewitness of something else Epstein wasn't supposed to be doing.
College Bias Leads to Grade A Intolerance
"You don't talk about it." That's how one student at Washington University in St. Louis described being a conservative on campus. Drew McPike isn't the only one who feels that way. Turns out, a shocking majority of young Republicans are hiding their views. Just as surprising is the reason: they don't want their grades to suffer.
Joe Kennedy Encounters Democrat Resistance in Possible Bid to Unseat Markey in Senate
"will confront a buzz saw of Washington Democrats if he takes the leap to challenge the Massachusetts senator, a move that would create a massive distraction for the party"
The Heavy-Handed Political Tomes on Your Child's Bookshelf
Responding to a sighting of The ABCs of AOC: Alexandria Ocasio-Cortez from A to Z, Noah Rothman predicts, "Children's sections in libraries have not yet become a cultural crusade of the right, but it seems a matter of time. Hagiographic portraits of Democratic politicians and appointees from wall to wall."
NEA teachers union president pitches transgenderism to kindergartners
The National Education Association and the Human Rights Campaign thinks it's critical to teach kindergartners about transgender ideology, so the nonprofits partnered together to "support and celebrate" the cause through the union's Read Across America Day.
Berkeley hosts 'The Right to Be Lazy: Shifts in Marxist Thought' class for credit
The University of California, Berkeley is hosting a Marxist-themed course.
University of South Carolina hosts anime writing course, but apparently lacks funds for state-required Constitution course
Students can learn anime writing for three credits at the University of South Carolina.
Hundreds of Mumps Cases Reported Among Detained Migrants in 19 States
Nebraska sees "significant" increase in mumps cases as findings indicate some people who have been vaccinated may not be protected from the disease.
How Federal Money Has Messed Up Higher Education
Under the Constitution, the federal government's responsibility for and authority to fund higher education is non-existent. Unfortunately, politicians long ago decided that putting the government into higher ed would be a good idea. It's so lovely to be able to say, "I am pro-education. Just look how I have voted for bills that help students."
Vaccine protester dumps apparent blood onto California lawmakers
The California Senate was forced from its chamber and halted work for more than three hours on the final day of its session after an opponent of mandatory childhood vaccinations poured what appeared to be blood on lawmakers from the gallery Friday evening.
Economy & Taxes
Rent Control Passes in the CA Legislature
California is on the verge of having statewide rent control, despite failure of Proposition 10
International
Lord Ashcroft: What my latest focus groups say about the twists and turns of the Brexit drama
As last week's Parliamentary drama unfolded, I decided to find out how things seemed to the people on whose behalf it was supposedly being enacted – namely the voters, in the shape of focus groups in Barnet and St Ives.
Did Boris Johnson Just Rope-a-Dope His Way into a Hard Brexit?
As of Friday, September 6, an extension of three months to prevent the U.K. leaving the E.U. without a deal passed the Houses of Commons and Lords. In order for that legislation to become law, there must be consent by the monarch – in this case, Queen Elizabeth II. Once she assents, the bill becomes law.
Hong Kong Police Teargas Peaceful Shoppers Without Warning
Former Hong Kong Parliamentarian Ray Chan reports on what looks like a nearly random teargas attack by local police, on people who weren't even protesting. Chan tweeted on Sunday that the attack took place "in the heart of #HongKong's shopping, district, Causeway Bay, there were no protesters, just reporters, shoppers & bystanders." Erin Hale, a freelance journalist and Hong Kong correspondent for the German Press Agency confirmed to Chan that "no warnings had been given" by police before firing.
Unemployment in South Africa
Under the leadership of supposed racist Donald Trump, the USA has seen black unemployment fall to record lows. Let's see how it's doing in black-ruled post-Apartheid South Africa, where liberals got their way
Aquarium Announces It Will Raise Chick Adopted by Lesbian Penguins "Gender Neutral"
A London aquarium has announced it will raise a newborn penguin chick "gender neutral," marking the first time it has recognized one of its animals as "non-binary."
PC fire chiefs BAN mascot Fireman Sam because he's too male and puts women off joining
Lincolnshire Fire and Rescue service has axed the 30-year-old favourite from promo material saying he is too male and puts off women from joining up.
"The End of Hong Kong as We Know It"
Previous demonstrations in the city were colorful, hopeful, and exuberant. Rallies this summer have been more forlorn.
The silencing of the people
This parliament feels increasingly illegitimate. It must go.
EU officials regret getting into bed with Remainers
European Union officials and diplomats are "tearing their hair out" at the twists and turns of Labour's "mad" Brexit policy and regret past tactical alliances with Remain campaigners.
UK: Tony Blair Think-Tank Proposes End to Free Speech
Disturbingly, the main concern of Blair's think-tank appears to be the online verbal "hatred" displayed by citizens in response to terrorist attacks — not the actual physical expression of hatred shown in the mass murders of innocent people by terrorists. Terrorist attacks, it would appear, are now supposedly normal, unavoidable incidents that have become part and parcel of UK life.
Copping onto Labour's Brexit Madness
New prime minister Boris Johnson is re-shaping (possibly shrinking) the Tory party while dedicating it to the mission of accomplishing Brexit very soon. The Liberal Democrats have revived themselves by promising to revoke Article 50 and pretend the whole thing was a giant mistake.
Gay 'chemsex' is fuelling urban HIV epidemics, AIDS experts warn
A surge in "chemsex" parties, where people spend days getting high on drugs and having sex with scores of partners, is re-fuelling epidemics of HIV among gay men in European towns and cities, doctors say.
European Union Demonizes Bolsonaro But Supports Cuban dictatorship
"The European Union defends the interests of organizations and companies in Cuba," German press reports
A Dutch euthanasia case that was not "assisted suicide"
Apologies for bringing up such a depressing topic this weekend, but a story out of the Netherlands has been making the rounds and it involves the ongoing debate over assisted suicide in this country. The Free Beacon highlighted the tale of an unnamed Dutch doctor who ended the life of an elderly woman suffering from dementia. What's more, it was done against her wishes. Upon being taken to court, he was fully acquitted and will serve no time.
Transgender group Mermaids says children as young as 12 who question their gender should be offered puberty-blocking medication
Teachers received the advice in a training session from the group
Opinion
Leftists aren't tolerant of dissent
Political leftists are making it clear they don't just want to win elections. They want to intimidate, threaten and banish from polite society anyone who voices even a single traditionally conservative value.
The Consistency of John Bolton
Obviously, John Bolton was never an easy fit in the Trump White House. His worldview and experience are one thing; Trump's are another. The contrast was most vivid, I think, in the last week of August.
Joe Biden Drifts to Wherever the Center of the Democratic Party Is
McClatchy News Service takes a deep look at the policy proposals of Joe Biden and concludes, "From health care to climate change to criminal justice, Biden has proposed ideas more ambitious and liberal than policies supported by Hillary Clinton in the 2016 campaign." They accurately observe, "Biden is labeled a moderate. But his agenda is far more liberal than Hillary Clinton's."
A Hypothetical for Prime Minister Boris Johnson
You lost in the Scottish appellate court. But you have an appeal at hand—to the United Kingdom Supreme Court ("UKSC"). Let's say you prevail before the UKSC, and not only prevail, but you win bigly! Imagine: the UKSC holds that the content of the PM's advice to the Queen related to the prerogative of prorogation is a non-justiciable, political question. There are no legal standards for the courts to apply. Prorogation is entirely discretionary. Everything you did was legal, and everything you might do in the future in regard to prorogation would (by implication) be legal too.
Ms. Monopoly: Hasbro addresses pay equity, fails miserably
The monocled Monopoly man is out. Ms. Monopoly is in. Gamemaker giant Hasbro is weighing in on the gender pay equity issue with a brand new version of its classic game Monopoly. Called Ms. Monopoly, the game mascot is meant to deliver a solid message of female empowerment and encourage entrepreneurialism.
Science is under attack, but Trump isn't the biggest threat
Imagine if the mainstream media applied their current hurricane-sized obsession with scientific accuracy to gender.
What Is Socialism?
Many, like us, are appalled that some politicians now openly advocate the failed system of socialism, while they and others try to deny the obvious fact that free enterprise has enriched the lives of billions of people. One is tempted to chalk such opinions up to an abysmal ignorance of history.
John Bolton as scapegoat
President Trump must be frustrated. That, at least, is the most innocent explanation I can think of for the way he behaves.
"You Don't Care, You Don't Understand . . ."
At Law & Liberty, Kai Weiss has written a piece called "National Conservatism's Fatal Conceit." You recognize the title: a phrase from Hayek, building on Adam Smith (who wrote that "the man of the system" is "apt to be very wise in his own conceit"). A few points come to mind — well, more than a few, but I will make a few. All of them controversial, possibly insulting.
Four Cheers for Incandescent Light Bulbs
It brought me much – indeed, too much – joy to hear of the Trump administration's rollback of restrictions on incandescent light bulbs, even if the ban will remain in place. The LED bulbs are terrible. They give off a pitiable, dim, and altogether underwhelming "glow," one that never matched the raw (if abrasive) brightness of their incandescent counterparts. The isolated light bulb that dangles from a chain above the interrogation table in every police procedural show? It's incandescent, naturally – the bulb teeters and sweats right along with the accused. It's poetic in that way.
Joe Biden Unmasks Comrade Bernie Sanders
Let's face it. Last night's debate was cringeworthy on so many levels. Between Julian Castro hitting Joe Biden on his age by "suggesting" Biden didn't remember what he said two minutes earlier (misconstruing what Biden said in the process) to O'Rourke's vow to take away our ARs, there wasn't a line the Dems failed to cross. The biggest surprise, at least to me, was seeing Biden not only calling Bernie Sanders, aka Comrade Bernie, a socialist but one who had a lot more faith in corporate America than he did.
Blame academia for the insanity at Thursday's Dem debate
In watching Thursday night's Democrat debate, I first felt as though I was watching a conservative spoof on a Saturday Night Live skit.
Progressivism Without Guard Rails
California's Legislature embraces far-ranging measures that will disrupt the gig economy, depress housing markets, and destroy school discipline.
They're Coming For the Kids
Seldom do I read a piece about the state of education in this country without remarking to myself and my husband how glad I am to be homeschooling. There's a remarkable piece in The Atlantic by George Packer this month about one father's journey through New York City's public schools that made me do it again. What's remarkable is how clearly the author illustrates how everyone in the public school system in New York, from teachers up to the Mayor himself, have made a conscious decision to sacrifice education on the altar of Progressivism.