News of the Week for July 21st, 2019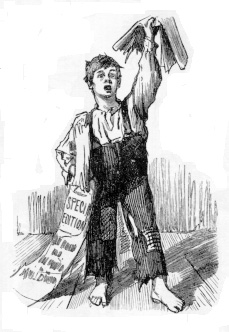 Gun Rights
Women From All 50 States Gather In D.C. To Advocate For Gun Rights
Women from across the country, representing all 50 states, traveled to the nation's capital last Monday to spend the week meeting with legislators to discuss firearms, self-defense, and cumbersome gun control laws.
YouTube Removes More Firearms Channels from Its Partner Program
The headline says it all, doesn't it? Another day, another batch of conservatives demonetized by Google-owned-and-operated YouTube. Twitter is taking sides again, too, but we'll get to that in a moment.
Hide the Decline
Environment &
"Green Energy"
AOC Chief of Staff: Green New Deal 'Wasn't Originally a Climate Thing at All'
Last week, Saikat Chakrabarti, chief of staff to Green New Deal architect Rep. Alexandria Ocasio-Cortez (D-N.Y.), admitted that his boss's key piece of legislation didn't start out as a climate change initiative at all. The Green New Deal would fundamentally transform America's economy — and AOC has never suggested otherwise. But it appears the "New Deal" part predates the "Green" part.
Wind Farm Back-of-the-Envelope Economic Analysis
We visited a wind farm in southern Utah recently. I've always been curious about the costs, profitability, and physical size of these things as well as the footprint and environmental impact. I had 3 meetings with the man in charge of maintenance of the wind farm, a landowner who leases land accommodating 4 of the turbines, and a man who works in the industry in Colorado – and did some internet/newspaper research.
Obamacare
Government in Healthcare
Medicare Questions You Never Asked
Medicare questions you never asked (because there are things no one ever told you about). Don't you hate it when you buy something and then find out it didn't work as promised? Some things can be returned for a refund. Others cannot . . .
War & Terror
After Chinese Trawler Sinks Philippine Boat, Duterte Calls On US To Send Seventh Fleet
Philippine President Rodrigo Duterte has called upon the United States to back up a Mutual Defense Treaty (MDS) signed in 1951 between the two countries and send the vaunted Seventh Fleet to take on China.
Ted Cruz and Bill Cassidy introduce resolution to designate Antifa a domestic terrorist organization
A crowdpleaser, although it's too bad it won't get a vote in the House. It would have been fun to watch the Squad explain after voting no why Antifa is Actually Good. Especially after the … unpleasantness at the Tacoma ICE detention facility last weekend.
National
Nearly 1 Million Californians Registered to Vote Are Ineligible, Says Non-Partisan Group
A non-partisan group has reported that there are still several counties in California where the number of registered voters is greater than the number of eligible citizens, with the total nearing one million people.
Oh, great. Now people are "microdosing" hormones to be "nonbinary"
We've known for several years now that patients diagnosed with gender dysphoria have been receiving hormone therapy to force their bodies to look and behave more like the gender they "identify" as. But now, as reported at NBC News this week, doctors are going one step further. People who don't identify as either gender are taking opposite gender hormones in smaller doses ("microdosing") to shift their appearance only part way, making them appear more androgynous. These patients – assuming that word even applies here – are commonly referred to as "nonbinary" individuals.
Dairy Queen Employee Fired After Her Manager Mistook 'Moana' for 'Marijuana'
Last week, a Dairy Queen employee was fired after her manager misheard a customer's order for a Moana and My Little Pony-themed cake, instead crafting a blue-and-green cake celebrating marijuana and My Little Pony. The mistake went viral online, and it appears the manager threw the employee under the bus, even though the manager seems to have been responsible.
Millennial Writer Cries at Work, Puts Mother on Speakerphone after Editor Corrects Her Spelling
How does a boss manage a worker who believes their feelings trump reality, right down to the way she "feels" about her misspelled words?
New Hampshire Poll Has Williamson Polling Ahead of Booker, Gillibrand, and O'Rourke
Bernie dropped a whole 6 points
California Public Schools Promote Polyamory for Preteens
The world recently learned that the American Psychological Association promotes "polyamory," "swinging," and "relationship anarchy." Its experts say it's healthy and ethical. They're crazy.
Oregon's Governor facing possible recall
Has Oregon Governor Kate Brown pushed her liberal agenda too far? In a blue state like that, it's tough to imagine, but a group of Republicans are launching a recall effort amid complaints of government overreach and new policies they claim are contrary to the best interests and desires of the voters. Does this really have a chance of succeeding?
Educators work to combat racism, whiteness in math
"Math equity" doesn't mean 1 + 1 = 2.
LGBT activists permitted to break rules at Baylor University, conservative students are not
Why the GAY group seeking official recognition at Baylor should not be approved
Colorado State: 'Avoid' using 'Americans,' 'America'
Colorado State University lists "America" and "American" as words to avoid.
Facebook Labels St. Augustine Quote as "Hate Speech"
"If FB doesn't want me to post it, then I'm going to blog about it and then I'm going to podcast about it and I'm going to make a stink about it…"
Brains scale better than CPUs. So Intel is building brains
The new Pohoiki Beach builds on the 2017 success of Intel's Loihi NPU.
Nobody's perfect: LGBT office trains "aspiring" allies, urges students to "do better"
An ally's work is never done
Sen. Jon Tester On How To Handle Trump: "Punch Him In The Face"
Montana Democratic Sen. Jon Tester said Thursday the best way for Democrats to beat President Trump in 2020 is to "go back and punch him in the face" in an interview on MSNBC's "Morning Joe."
Ordinance barring car-sleeping on L.A. residential streets quietly expires
A city ordinance barring people from sleeping in vehicles parked on residential Los Angeles streets quietly expired at the end of June, and LAPD officers have been instructed to no longer issue citations for the offense.
Ohio Bans "Nature Rights"
After voters in Toledo granted "rights" to Lake Erie – in a special election, it should be noted, with minuscule turnout – Ohio has outlawed the enforcement of "nature rights" in a budget bill signed by the governor.
America was Great: 50 years ago, men walked on the moon for the first time
I was at summer camp. We were told we would remember this the rest of our lives. I still remember.
National conference teaches librarians how to sneak drag queens past parents
The American Library Association's recent national conference provided librarians from across the country with strategies for advancing gender identity ideology in schools and finding ways to bring "Drag Queen Story Times" into public libraries despite the objections of local communities.
Arlington, Va., Now Has an 'Anything Goes' Bathroom Gender Policy
Arlington, Va., is as leftist a county as you can find, so it comes as no surprise that the County Board has officially declared that men can use women's restrooms and locker rooms and vice versa. The only surprise is that it took them this long to do it.
Short Circuit: A Roundup of Recent Federal Court Decisions
Electromagnetic hypersensitivity, habitual drunkards, and garden-variety tyranny.
Economy & Taxes
San Francisco trial court ruling a temporary setback for Prop. 13
Recently, a San Francisco judge upheld the validity of a local special tax that failed to secure a two-thirds vote of the city electorate as required both by Proposition 13 (1978) and Proposition 218 (1996), also known as the Right to Vote on Taxes Act. Both initiatives were sponsored by the Howard Jarvis Taxpayers Association. The lawsuit was brought by HJTA and, after the ruling, it immediately filed an appeal.
Tucker: The lefties are correct about the corporations, man
Is an opening speech at a National Conservatism Conference a good venue at which to give credit to … progressives? Give Tucker Carlson credit for chutzpah, at the very least, but also for a clever hook on an important argument for the future of conservatism. The Fox News prime-time host warned allies on the right gathered for this convention that they'd better pay attention to hard-left progressives about the nature of power in this era.
Trump Administration & Pelosi Negotiate $2 Trillion Budget Deal Over the Corpse of Fiscal Conservatism
Rush Limbaugh admitted on his radio show what many of us have known for a long time: "Nobody is a fiscal conservative anymore," he announced earlier this week. "All this talk about concern for the deficit and the budget has been bogus for as long as it's been around."
Trump names Justice Scalia's son, Eugene, as his next Labor Secy
President Trump says he intends to nominate Eugene Scalia, son of the late Justice Antonin Scalia, as his next Secretary of Labor.
The Sneaky Way the Government Is Growing the Number of Bureaucrats
To constrain the growth of central government, conservatives have fought to keep down the number of federal bureaucrats.
International
Eoin Morgan says "We had Allah with us" as captain praises England's diversity
England's Eoin Morgan hailed the diversity of his World Cup-winning team after the hosts beat New Zealand in the final at Lord's.
French judge rules Jewish woman's killer not responsible because he smoked weed
Jewish group calls ruling in Sarah Halimi case "unsurprising but hardly justifiable," says will appeal to bring the accused to trial
Kyoto Animation fire attack: 33 dead in KyoAni arson
Kyoto Animation (KyoAni), a popular anime studio in Kyoto, Japan, was set ablaze early on Thursday morning, and according to Japanese media reports, officials have confirmed 33 people dead. Thirty-six people, some in critical condition, were also rushed to the hospital.
Forget 'Punch a Nazi,' Get Ready for 'Shove a Priest'
If you thought punching random people claiming they're "Nazis" was bad, wait till you see this. We've clearly reached a whole new level of incivility with the left's war on religion. Watch as a smiling protester violently shoves a priest perceived by the LGBTQWTF community as anti-gay" off a high stage during mass in Cachoeira Paulista, São Paulo, Brazil
WHO Declares International Emergency Over Ebola Outbreak
WHO: Outbreak in Congo a "public health emergency of international concern."
England's only sex change clinic for children is 'misleading' young patients and telling them the process is 'fully reversible,' claim staff
Kirsty Entwistle was psychologist at the Gender Identity Development Service; suggested some staff misled patients and branded their critics 'transphobic'; also claimed staff told patients that hormone blockers were 'fully reversible'
EU Looking To Regulate Everything Online, And To Make Sites Proactively Remove Material
One of the reasons that Techdirt and many others fought so hard against the worst ideas of the EU Copyright Directive is that it was clearly the thin end of the wedge. If things like upload filters and the imposition of intermediary liability become widely implemented as the result of legal requirements in the field of copyright, it would only be a matter of time before they were extended to other domains. Netzpolitik has obtained a seven-page European Commission paper sketching ideas for a new EU Digital Services Act that suggests doing exactly that.
Opinion
As Democrats Fight a Civil War, Trump Strips Naked and Runs Onto the Battlefield
But why though?
He Just Can't Help Himself
By Saturday, the long-simmering fight between Nancy Pelosi and her allies on one side and the "squad" associated with Alexandria Ocasio-Cortez on the other had risen to an angrier and more destructive level at the Netroots Nation conference.
Our fragile world
Megacities are immensely fragile because complexity is only prevented from descending into chaos by the order provided by massive quantities of energy. The power outage in Manhattan is a reminder that civilization cannot function for more than a few hours without electricity.
Trump Picks Up the Cudgels Again
This morning, President Trump returned to his scrap with Alexandria Ocasio-Cortez, Ilhan Omar and their "Squad." In a series of tweets, he mostly quoted Lindsay Graham. Notably, he did not return to his ill-advised theme that the Congresswomen should go back to the countries they came from–ill-advised, to say the least, because all but one are native Americans.
Smart Conservatives Give Nationalism a Good Name, and a Bad One
A conference lays out an intelligent and benign "conservative nationalism," then stupidly ignores Trump's tweets.
Trump's comments on AOC show how his greatest strength is his greatest weakness
During the 2016 Republican presidential primary, Donald Trump brilliantly turned his opponent's greatest strengths into crippling flaws.
National Education Association to students: What do we care?
The late Albert Shanker, longtime head of the American Federation of Teachers, is often credited with stating, "When schoolchildren start paying union dues, that's when I'll start representing…"
Identity politics explained
Rep. Ayanna Pressley is the least known of the four horsewomen of the Democrat apocalypse, but tune into her teaching. She has condensed the doctrine of identity politics that they promote into a totalitarian catechism (video below). Here we have identity politics for dummies – the Democrat variation of the Know Nothing movement.
Age of Amnesia
We live, as the Indian essayist Saeed Akhter Mirza has put it, in "an age of amnesia." Across the world, most notably in the West, we are discarding the knowledge and insights passed down over millennia and replacing it with politically correct bromides cooked up in the media and the academy. In some ways, this process recalls, albeit in digital form, the Middle Ages. Conscious shaping of thought-and the manipulation of the past to serve political purposes-is becoming commonplace and pervasive.
Censorship Over Cocktails
The British government has imposed a nine-month jail sentence on Tommy Robinson. Egregious as that is, it's made all the more so by the fact that just a few miles away from his sentencing, the very same government was co-hosting a global summit on journalistic freedom.
2020 Will Be a Referendum on Who Qualifies as an American
You may recall "Define American," a nonprofit organization that, in its own words, "uses the power of story to transcend politics and shift the conversation about immigrants, identity, and citizenship in a changing America."
The War over America's Past Is Really about Its Future
The summer season has ripped off the thin scab that covered an American wound, revealing a festering disagreement about the nature and origins of the United States.
China's Campaign Against the Uighurs Demands a Response
The evidence is mounting of China's despicable strategy of cultural persecution in Xinjiang Province.
Thoughts on America
Doing some reading about nationalism and how it might apply specifically to the United States, I thought of Arturo Toscanini, the great conductor (and WFB's boyhood hero). ("I worshiped him," WFB wrote.)
Maine and Nevada Show Why the Electoral College Helps Small States, Not Red States
Last month, both Maine and Nevada did what was in the best interests of their states: They rejected bills that would have enrolled their states in the National Popular Vote Interstate Compact, an unwise effort to override the Electoral College.
In Defense of Houses
Single-family homes are the backbone of American aspiration—so why do so many people oppose them?