News of the Week for July 14th, 2019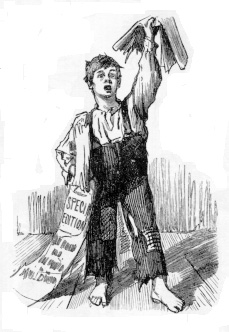 Gun Rights
New Zealand's ban on semi-automatic rifles isn't working
New Zealand banned most semi-automatic rifles just weeks after horrific shootings this year at two Christchurch mosques. American gun grabbers hailed it as a model for this country. There's just……We hope you're enjoying our content.
Virginia legislature rejects Democrats' requests for gun-control votes, adjourns until November
The Virginia General Assembly has voted to adjourn until November, as Republicans rejected Democrats' request to vote on a series of gun control measures.
14-Year-Old Suspended for Being Seen with an Airsoft Gun on Snapchat
No harm, no victim – just a kid being a kid
Hide the Decline
Environment &
"Green Energy"
This "Endangered Species" Case Finally Ended in Defeat for the Government
Last week saw a major victory for property rights and an end to another Endangered Species Act horror story.
Metals Needed for Carbon Neutrality in Short Supply
Solar panels, wind turbines, and electric car batteries are made from some of the most hard-to-get metals on earth— dysprosium, neodymium, manganese, cobalt, and lithium. According to UK scientists, the current annual global production of cobalt needs to double by 2050 to produce the electric vehicles required to just satisfy British climate targets. Another study found that if countries were to meet the Paris accord and keep warming to 1.5 degrees Celsius, demand for cobalt and lithium would exceed the current supply by 2022 and 2023, respectively.
Libertarian Group Demands NASA Remove False '97 Percent Consensus' Global Warming Claim
On Tuesday, the Competitive Enterprise Institute (CEI) sent NASA a formal complaint, asking the agency to withdraw the false claim that 97 percent of climate scientists agree that humans are the primary cause of global warming and climate change. The 2013 study purporting to demonstrate that number was fatally flawed and proved no such thing.
Mann v. National Review Update: Amicus Briefs Ask SCOTUS to Take over Case, Warn against "Judicial Heckler's Veto"
As we have reported, National Review has filed a petition for a Writ of Certiorari with the United States Supreme Court requesting that in its forthcoming term it take up Mann v. National Review, the nation's most-pressing case for First Amendment rights which now has accumulated lower-court issues that, unless refuted, will have a massive impact on free speech. A number of entities and individuals, seeing (and fearing) the constitutional consequences of the case, filed amicus curiae briefs in support of NR's petition.
The "New Energy Economy": An Exercise in Magical Thinking
A movement has been growing for decades to replace hydrocarbons, which collectively supply 84% of the world's energy. It began with the fear that we were running out of oil. That fear has since migrated to the belief that, because of climate change and other environmental concerns, society can no longer tolerate burning oil, natural gas, and coal—all of which have turned out to be abundant.
AOC's chief of staff: We don't think of the Green New Deal as a climate thing but as a "change the entire economy" thing
This is the same person whose tweet comparing centrist Dems to segregationists because they supported the Senate border funding bill has caused a rift in the House Democratic caucus and forced Pelosi to warn her legislators this week to knock it off with the Twitter potshots. He also co-founded Justice Democrats, the hard-left PAC that's spoiling to primary Democratic incumbents and alienating AOC's colleagues in the House in the process. Last month he encouraged his followers to donate to Rep. Henry Cuellar's primary challenger even though Ocasio-Cortez hadn't taken a position on that race. "If my chief of staff endorsed a primary challenge without my direction," said Dem Rep. John Yarmuth, "they wouldn't be my chief of staff anymore."
The Green Old Socialism
In a fawning profile in the Washington Post Magazine, Alexandria Ocasio-Cortez's chief of staff, Saikat Chakrabarti, parted the curtain on the Green New Deal. The piece describes a meeting between Chakrabarti and an emissary from Washington Governor Jay Inslee, who is running for president on a global warming platform
Obamacare
Government in Healthcare
France Is The Latest Country To Authorize Killing People Who Aren't Dying
In 2008, Vincent Lambert suffered an accident that left him paraplegic and semi-conscious. Since then, Lambert, who although he suffered severe brain damage still responds when spoken to and regularly wakes up, has been kept alive on life support. This week, a high French court ruled that Lambert should be denied food and water and allowed to die, a process that could take up to two weeks.
California pushes students to take abortion drugs that harmed pregnant rats in research
Worse effects than natural miscarriage
Winning the Obamacare Suit Would Be a Disaster for Republicans
Conservatives would rather rail at judges than come up with a viable health-care alternative.
Rep. Mark Green: I'm an ER doctor, here's why socialized medicine would be a total disaster for America
I'm an emergency room physician, a cancer survivor, the father of a cancer survivor, and founder of a health care company. I've held a scalpel, been under the scalpel and hired scalpel-wielding doctors.
War & Terror
Police kill man who allegedly attempted to attack immigration prison with fire
Authorities say police shot and killed a man who was armed with a rifle and throwing incendiary devices at an immigration prison in Washington state.
National
California's top insurance regulator accepted tens of thousands of dollars from industry executives, records show
Soon after becoming California's eighth insurance commissioner, Ricardo Lara organized a reelection committee that began accepting tens of thousands of dollars in political contributions from people with ties to companies he regulates, campaign disclosures show.
In unprecedented split, Alaska legislators will meet separately Monday in Wasilla and Juneau
In a scene akin to something from a troubled foreign democracy or the American Civil War, members of a deeply divided Alaska Legislature will gather Monday in Wasilla and Juneau, each group claiming that its location is the rightful place for the latest special session of the Legislature.
Marianne Williamson's new campaign strategy: critical reads of Neon Genesis Evangelion
Say what you will about author and activist Marianne Williamson's nebulous, psycho-spiritualist platform and the value of her self-help-y approach to reforming the deeply broken state of modern American politics, but she sure does run an entertaining campaign. After making an incredibly memorable entrance to the 2019 political landscape with her performance at the Democratic debates at the end of June, Williamson's unique brand of delirious, government-flavored pep talk has inspired everything from Kate McKinnon impressions to quizzes pitting her quotes against some of the dizziest lines from the Metal Gear Solid video game series.
The Planet-Hunting TESS Discovers Its Smallest Exoplanet to Date
Thanks in large part to the Kepler Space Telescope, the number of confirmed extrasolar planets has grown exponentially in the last decade. And with next-generation missions like the Transiting Exoplanet Survey Satellite (TESS) already in orbit, more candidates and confirmed planets are being discovered all the time – many of them new and exciting ones too!
Jeffrey Epstein Underage Sex Trafficking Indictment Roundup
There are just way, way, waaaay too many angles to examine in the Jeffrey Epstein underage sex trafficking indictment, so let's cover the basics first
Democrat lawmaker won't return Epstein's campaign donations
Rep. Stacey Plaskett is a Democrat from the U.S. Virgin Islands. She has a financial connection to accused pedophile Jeffrey Epstein and she has no plans to sever that tie, despite his recent arrest.
Massachusetts looks at redefining the age of being a "juvenile" to 21
Through the various debates we've engaged in here regarding the different minimum age laws for various activities and how they vary from state to state, this is one that hadn't made it onto my radar yet. How old do you have to be before you're considered an adult who is responsible for their actions in a court of law? That line is drawn at or near 18 across most of the country, though exceptions are made for particularly heinous crimes committed by juveniles who are tried as adults. In Massachusetts, however, they're looking to push the limit in the other direction. If newly proposed legislation goes through, residents charged with crimes may be considered juveniles up until their 21st birthday.
Berkeley Antifa leader Yvette Felarca appeals order to pay College Republican leader's legal fees
Early last year, Berkley Antifa leaders Yvette Felarca was ordered to pay former Berkeley College Republicans president Troy Worden $11,000 in attorneys fees. Today the Daily Californian reports that Felarca is appealing that loss
As Dems push 'free' college, study shows PARTYING draws alarming number of students to college
A new study finds that almost one-third of students attend college for the parties.
She brought gay marriage to Iowa. A jury will decide if she brought gender bias to Title IX trials.
"Genuine issues of material fact" and a "dearth of case law"
Ross Perot Passes Away at Age 89
"Obviously a great family man, wonderful father. But at the end of the day, he was a wonderful humanitarian. Every day he came to work trying to figure out how he could help somebody." – Ross Perot Jr.
Obit: Rep. William Dannemeyer, a face of Orange County conservatism in the age of Reagan
Anti-gay, anti-tax, anti-abortion, the 7-term congressman also favored reparations for Japanese internment
Yale prof: "Every single person I have…asked" has said "life was better under the Soviets"
A Yale University professor boasted on Twitter that "life was better under the Soviets."
Amazon Just Banned My Dad's Therapy Books, Caving to LGBT Activists
On Amazon, you can buy almost any book written throughout human history—from the Bible to Adolf Hitler's "Mein Kampf," or even a book glorifying pedophilia.
Pete Buttigieg Panders to Black Voters With Intensive Affirmative Action Plan
On Thursday, Pete Buttigieg, the mayor of South Bend, Ind., who became an unexpected star of the 2020 Democratic primary but has struggled with a local police shooting in recent weeks, launched a comprehensive plan to boost the fortunes, health, and voting rights of black Americans. Styled as a Marshall Plan for black Americans – after the massive economic program to aid Western Europe after World War II – and named after patriotic orator and former slave Frederick Douglass, the plan is a massive Affirmative Action-style attempt to counter alleged systemic racism.
Logan Co. man allegedly driving stolen vehicle filled with uranium, a rattlesnake, and Kentucky Deluxe
Two people were arrested after a traffic stop of a stolen car revealed the two had a rattlesnake, radioactive uranium, and an open bottle of Kentucky Deluxe.
How millennials replaced religion with astrology and crystals
It was an unseasonably chilly night for June in Los Angeles. About three dozen people, mostly women in their 20s and 30s, were spending their Friday evening lying on yoga mats on the back patio of a shop a few blocks from Hollywood Forever Cemetery and the Paramount Pictures lot. Attendees had been invited to bring whatever they needed to make the space cozy: Blankets. Pillows. Crystals.
Acosta resigns in Trump presser
Secretary of Labor Alex Acosta has resigned his position in a move announced by Donald Trump and Acosta on the White House lawn. A few moments ago, Trump told the press that it was Acosta's decision. It seems his attempts to defend his handling of the 2007 plea deal involving wealthy sexual predator Jeffrey Epstein didn't improve Acosta's political standing
Can Unelected Officials Rewrite Federal Law? This Supreme Court Case Will Tell Us
Tom Rost loves his job. Day in and day out, he gets to be there for people who are going through one of the most difficult situations in their life – the loss of a loved one.
Trump abandons effort to add citizenship question to census
Instead, the president will issue an executive order directing various agencies to obtain citizenship data by tapping existing databases and documents.
University investigates feminist grad student for saying men can't become women
Title IX office is involved
Anti-ICE Protesters Deface American Flag, Raise Mexican Flag over Colorado Processing Center
Thousands of anti-ICE protesters gathered outside of an Immigration and Customs Enforcement (ICE) center in Aurora, Colorado, on Friday afternoon. After breaking through barricades, protesters removed a U.S. flag at the Aurora ICE Processing Center and replaced it with a Mexican flag.
Can Google Ads Be Used for Social Engineering?
Can Google make people not join ISIS? Can Google make people join ISIS?
Short Circuit: A Roundup of Recent Federal Court Decisions
Juvenile mug shots, privacy for reality show stars, and aggressing a police car.
Nevada: Expect long lines come Election Day 2020
Democracy is a chaotic endeavor. Nevada lawmakers have made it more so. Expect long lines and delayed results come the next Election Day.
Economy & Taxes
U.S. Producer Prices Rose Slowly in June
The modest gain in the overall producer-price index masked divergent behavior in two of its most volatile components, energy and trade services
International
Conservative party wins Greek election, ousts left-wing PM
Conservative opposition leader Kyriakos Mitsotakis comfortably won Greece's parliamentary elections Sunday, delivering a stinging blow to leftist Prime Minister Alexis Tsipras after a tumultuous four years in office as the country struggled through a crippling financial crisis.
Christian family details crackdown on church in China
The Sunday service this week at an unassuming church in Taiwan was especially moving for one man. It was the first time Liao Qiang had worshipped publicly since authorities shut down his church in China seven months ago.
European Union: Toward a European Superstate
"The EU is a Sham Democracy"
Negligence and Unaccountability at the United Nations
The United Nations Children's Fund is probably the greatest mass-poisoner in human history—not deliberately, of course, but inadvertently. It encouraged and paid for the drilling of tube wells in Bangladesh without realizing that the groundwater was dangerously high in arsenic content. It promoted the wells this to reduce the infant mortality rate from infectious gastroenteritis and in this it succeeded. Indeed, it trumpeted its success to such an extent that it found it hard to recognize that, in the process, it had exposed tens of millions of people to arsenic poisoning, and was very late in recognizing its responsibility in the matter.
Student who argued with teacher about number of genders is now EXPELLED
First, he was thrown out of class. Then he was suspended for three weeks. Now he's been
Mark Zuckerberg Brags: We Didn't Allow Pro-Life Groups to Advertise Before Ireland's Abortion Vote
During this year's Aspen Ideas Festival, Facebook CEO Mark Zuckerberg explained that Facebook is increasingly trying to work with governments to determine what political speech it does and does not allow. Oh sorry, I mean: what kind of political ads it is willing to approve.
Dark Days for India's Christian Communities
On May 23, 2019—just over a month ago—Indian Prime Minister Narendra Modi was reelected for his second term, in what The Independent's headline declared an "absolutely stunning landslide victory."
Three UK Labour Lawmakers Resign Over Party's "Institutional Antisemitism"
Labour Lawmaker: Corbyn-led party "no longer a safe political environment for Jewish people."
China Plans to Implement Credit System in Hong Kong, Macau
China plans to impose a form of its social credit system in Hong Kong, according to recently announced policy guidelines.
Hong Kong Confronts China With Information Age Political Battles
In Hong Kong's 2019 civil upheaval, China's communist dictatorship confronts two intricate information-age political battles.
Health Concerns Grow After German Chancellor Merkel Seen Shaking In Public For Third Time
Former intel chief: Germans "have a right to know whether their leader is still physically in a position to fulfill" her duties.
Opinion
We Fought the Transgender Activists, and Lost. Here Are 5 Lessons for Every Parent.
Our defeat was all but inevitable, yet the transgender activists still showed up in matching shirts and waved multi-colored flags. Their speakers outnumbered ours 4 to 1, but they still hissed and muttered ugly names at our side while we spoke.
If Antifa Isn't Checked, Beware The Backlash Against Their Violence
Violence almost always begets violence, and if liberals and conservatives refuse, or fail, to establish order, someone else will.
How To Use The Replication Crisis To Force Academia Into Less-Politicized Science
Cutting off funding for science and the humanities is the wrong approach. Instead, we should pour more into it and watch them struggle to replicate studies.
For Brexit to work, power must be stripped from the quangocrats – and returned to people we elect
When Donald Trump entered the White House, his then senior adviser, Steve Bannon, set out the administration's three priorities. First, "national security and sovereignty" (hurrah!) Second, "economic nationalism" (boo!) Third, "the deconstruction of the administrative state" (huh?)
What did Alex Acosta mean when he allegedly said that Epstein "belonged to intelligence"?
The word "allegedly" can't be stressed enough here. But the Daily Beast is a credible publication and reporter Vicky Ward has been on the Epstein beat for a long time
Conservatism's Historian
George H. Nash has chronicled the goals and ideals of the American Right for nearly 50 years.
This Former Slave's Understanding Of The American Founding Rebukes Beto O'Rourke's Ignorant Anti-Americanism
Democratic presidential hopeful Robert Francis "Beto" O'Rourke told a group of immigrants, "This country was founded on white supremacy." Frederick Douglass has some words for him.
Multiculturalism vs. America
The Claremont Institute's American Mind site is full of features, essays, podcasts and other material that repays your time with a deepened understanding of the most challenging political issues. American Mind podcasts are separately posted here. They offer a wealth of riches.
When The American Empire Doesn't Strike Back
Controversial and often prescient French writer Bernard-Henri Levy's latest book, 'The Empire and the Five Kings,' calls on America to do a better job engaging the world and defending it from encroaching autocratic powers such Iran, Turkey, Saudi Arabia, Russia, and China.
Even When Accounting for "Shy Trump Voters," the President Needs His Numbers to Improve
Is there a shy Trump voter factor the way there used to be "shy Tory factor" in polls? Probably.
Socialism makes for bad beer
Socialism is a hot topic these days. Democratic presidential wannabes, including Bernie Sanders, say they're for it, and recent polls indicate about 40% of American young people are, too.
When Did Librarians Get Woke?
What image comes to mind when you think of or hear the word librarian? For me that image is of a conservative person (and truth be told always a woman). By conservative, I refer not to politics or ideology (I imagine librarians have always come in a variety of ideological flavors) but instead of one with a conservative sensibility or temperament which includes a certain respect for tradition and decorum. And, that makes sense (at least to me) for those who are charged with preserving and providing access to a significant portion of our cultural heritage. In recent years, however, that image is fading fast for me.
Why It's Preposterous To Say Western Civilization Is About "Whiteness"
There are, of course, relatively simple ways to blow this objection to western civilization as "white civilization" to smithereens, but many prefer the easy lie to the more complex truth.
The left, language, and political change
To gain linguistic and ultimately ideological supremacy, the left is constantly attempting to alter speech in ways both small and large.