News of the Week for June 30th, 2019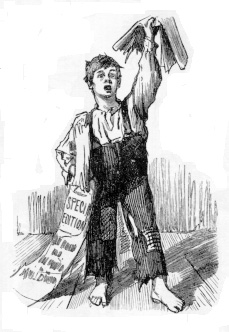 Gun Rights
7 Sins of Firearm Safety
We all want to shoot in a safe, enjoyable atmosphere, whether shooting in a structured class at Gunsite Academy, participating in competitive sports, shooting at a public range or plinking with friends. Adherence to safety rules, courtesy towards other shooters and careful gun handling are all keys to a safe, enjoyable experience so consider my list of things to avoid; I call them the Seven Deadly Range Sins.
Hide the Decline
Environment &
"Green Energy"
Forbes: Climate Leaders Believe Faith Rather than Action will Achieve Green Salvation
Are greens facing a growing crisis of confidence, in leaders who make great public shows of climate piety, without backing those words with actions?
30 Year Anniversary of the UN 1989 "10 years to save the world" Climate Warning
Global warming was not reversed by the year 2000 – yet we are still here.
Oil supply to swamp demand, squeeze OPEC in 2020, IEA says
Global oil supplies will increase far more than demand next year with the start of a host of new projects, putting further pressure on the OPEC cartel, the International Energy Agency said.
Obamacare
Government in Healthcare
Like a Viking!
Back in 'Aught 12, we noted that the Norwegian national health care scheme was starting to buckle
War & Terror
New U.S. Curbs on China Target Supercomputers
Chinese firms engaged in nuclear test simulations, PLA hit with export controls
Navy's Railgun Now Undergoing Tests In New Mexico, Could Deploy On Ship In Northwest
After some claimed it was all but abandoned, the Navy's railgun program appears to be making significant progress.
The Trump Doctrine
When the U.S. launched cyberstrikes at Iran's missile control systems in response to an Iranian shoot-down of a U.S. drone near the Gulf of Oman, it surprised pundits. Donald Trump was widely expected by the press to bomb something in return.
Journalist Andy Ngo Attacked At Portland Rally. He's Reportedly Sustaining Injuries
Journalist Andy Ngo, who covers Antifa activity, was attacked at a Portland rally Saturday and has reportedly been admitted to the hospital.
The Lie of Portland's Antifa
There was a time when "anti-fascist" meant what it said. People who opposed fascism called themselves "anti-fascists." But then the term slipped. The definition of "fascist" became hazy from over-use and so the term "anti-fascist" also began to move. This might seem to be a theoretical matter. But it is one that ends up encouraging and condoning horrific scenes like those in the center of Portland on Saturday.
National
Project Veritas Reveals Google's 'Fairness' Efforts to Prevent 2016 From Happening Again
On Monday, Project Veritas released a powerful video revealing Google's liberal "Machine Learning Fairness" program, which a Google executive admitted defined fairness in terms any supporter of President Donald Trump would disagree with. She also suggested that Sen. Elizabeth Warren (D-Mass.)'s plan to break up Google is misguided because only Google has to power to prevent "the next Trump situation." She also expressed a goal with Google's algorithms – to prevent 2016 from happening again.
CSU hid a $1.5 billion surplus while raising tuition. Where is the accountability?
Here we go again: Another scandal involving a state-funded entity hoarding a secret stockpile of money. This time, an investigation by California State Auditor Elaine Howle discovered $1.5 billion in surplus funds hidden in outside accounts controlled by the California State University system.
Poll: Pretty much no one cares that Biden was chummy with segregationists in the Senate
Nate Silver's wry response to this new Morning Consult poll showing Biden's lead holding steady made me laugh.
Study: 90% of Us Are Transphobic Bigots
Students, their parents, and of course taxpayers pump massive amounts of money into academia. In return comes the shocking revelation that 90% of us are transphobic bigots who need to mend their politically incorrect ways.
Undercover moms expose graphic Teen Pride public library event, then get doxxed by Antifa
Moms also kicked out of library via police
U.S. Supreme Court strikes down Tennessee liquor retail regulations
The U.S. Supreme Court on Wednesday ruled in a case concerning alcohol regulations enacted following the Prohibition era that Tennessee residency requirements for liquor retailers violate the U.S. Constitution's interstate commerce provision.
Opinion analysis: A total victory for Total Wine in 21st Amendment dispute
Nearly 90 years ago, the 21st Amendment ended Prohibition and gave states broad power to regulate alcoholic beverages. Today, the Supreme Court ruled that the states' power is not unlimited. By a vote of 7-2, the justices struck down a Tennessee law that requires anyone who wants a retail license to sell alcohol in the state to have lived there for at least two years. The ruling will make it easier for mega-chains like Total Wine, whose application for a license helped to give rise to this case, to expand into states like Tennessee.
New Alabama poll has Roy Moore in third place, at just 13 percent
Looks like the GOP won't need Jeff Sessions to swoop in and swipe this nomination after all.
LA officials advise illegal immigrants on how to thwart ICE
Another helpful public service from the municipal government of Los Angeles and the Governor of California. They're making sure that some specific residents of the City of Angels are up to date with the latest information. The residents in question are the illegal aliens in the city and both the Mayor and the Governor are tipping them off about potential ICE raids and how they can thwart law enforcement. Isn't that just the most helpful thing ever?
FBI Uses Puppies to Justify Civil Asset Forfeiture
Literally: If you hate civil asset forfeiture, you hate puppies. You don't hate puppies, do you!?
Winner of #DemDebate Night One: John Delaney, whoever he is
Biggest Loser: Elizabeth Warren, who came across as just another politician on stage.
First Democratic Debate Reveals the Flaw in the GOP's Anti-Single-Payer Message
In the first Democratic presidential debate of the 2020 cycle, candidates proposed a number of far-left ideas. But when Lester Holt asked, "Who here would abolish private health insurance in favor of a government run plan?" only two raised their hands: Elizabeth Warren and Bill De Blasio.
Democrats Lurch Left on Abortion, Immigration, and Health Care in First Debate
It was supposed to be Elizabeth Warren's night to shine, but it didn't quite work out that way. Now in third place behind Joe Biden and Bernie Sanders in the national polls, Warren was the only candidate on stage Wednesday night polling in the double digits (with her Democratic rivals registering somewhere between 0.4 percent and 3.3 percent). Nevertheless, both Cory Booker and Beto O'Rourke persisted in speaking more than Warren during the debate. Many more viewers were googling Booker's name than Warren's.
De Blasio quotes famous Che Guevara line – in Miami
In fairness to him, this is what all communists naturally exclaim when they're excited.
Shocking evidence shows people in vegetative states may be conscious
1 in 10 people thought to be permanently unconscious as a result of brain trauma may actually be aware. The hunt is on for ways to rescue them from their limbo
California poised to ban hairstyle discrimination
This is California, remember. The Golden state is perched to become the first in the nation to ban discrimination based on unique hairstyles, mainly targeting blacks.
First time: Women now a majority of the college-Educated workforce
It's not been big news regularly. But for the past almost four decades women have constituted more than half each year's college graduating classes. That's been adding up.
Supreme Court: No census citizenship question for now, need clarified agency explanation
"In these unusual circumstances, the District Court was warranted in remanding to the agency, and we affirm that disposition."
Amazon's Alexa started calling man a "SH**HEAD" after he cancelled his Amazon Prime subscription
VIRTUAL ASSISTANT Alexa told a customer he was a "s**thead" after he asked it to play some music.
Chief Justice Roberts shot down Census citizenship question, but it's not dead yet
Dept. of Commerce gets a do-over on its rationale, and may end up back before SCOTUS.
Short Circuit: A Roundup of Recent Federal Court Decisions
Citations to nowhere, satanic cardigans, and untested rape kits.
Economy & Taxes
Bernie's College Debt Plan Would Erase Debt, Even for the Wealthy, By Taxing Investments
On Monday, Sen. Bernie Sanders (I-Vt.), a candidate for the 2020 Democratic presidential nomination, announced his plan to eliminate student loan debt. The plan is perplexing, since it eliminates the debt of everyone, including the wealthy, and aims to finance this absurd proposal by taxing investments in stocks and bonds, harming retirement investments. Yet the plan makes sense as a campaign tactic when contrasted with the plan proposed by Sen. Elizabeth Warren (D-Mass).
Richard Trumka and Big Labor Try to Come Home
Richard Trumka needed to come home. Walking into the union hall at the Pittsburgh Federation of Teachers building along the Monongahela River, the AFL-CIO president shed the twisted expression on his face as he shook hands with his rank-and-file organizers. With the older union hands, there were no handshakes but instead familiar hugs.
4 Takeaways From a New Report on the National Debt
A new government report has given us a glimpse into our nation's fiscal future, and the outlook is grim. Absent major reforms, America's debt will only continue to balloon.
Democrats point to Nordic nations as models of socialism. Here's how they actually work.
Socialism – pro or con – is the hot issue in Democratic circles as the party's candidates for president prepare to debate this week.
Poll: Most Democrats like socialism and … capitalism?
I'm old enough to remember back when Bernie Sanders was running for the Democratic nomination (no… I mean last time) and people were taking to the fainting couches after learning he was a self-identified socialist. True, he said "Democratic socialist" but a rose by any other name, as the saying goes. There were plenty in his own party who were sort of edging sideways away from him. After all, you don't want to have that tag hung on you even by association.
International
Video: Inside China's nightmarish Potemkin Village reeducation camps
Since America's chattering class has spent a freakish amount of time this past week debating what does and doesn't count as a "concentration camp," here's something much closer to the traditional definition. This is more accurately regarded as an internment or reeducation camp, I suppose, since the goal is brainwashing, not hard labor unto death. But the scale of the concentration is vast: Last August the Journal that upwards of one million Muslim Uighurs, roughly seven percent of the population of China's Xinjiang region, had been packed off to 1,300+ camps for "reeducation."
Maduro's ex-spy chief is in Washington and he's spilling the beans
Here's a surprise twist we didn't see coming in the Venezuelan implosion saga. There's a new visitor freshly arrived in Washington with some tales to tell and he probably knows plenty. His name is General Manuel Ricardo Cristopher Figuera and he was about as far into Venezuelan tyrant Nicolas Maduro's inner circle as you could get. Until recently he ran the country's highly feared secret police, the SEBIN. Before Maduro took power, Figuera spent a decade as the chief of security for his predecessor, Hugo Chavez. He reportedly studied his craft under communist spymasters in Castro's Cuba. So this guy was on the inside.
Aussie rugby star: Help me fight my ban from the national team for believing that homosexuality is sinful
Remember him? I blogged about his case last month. Israel Folau's a major rugby star in Australia and a Bible-believing Christian prone to posting things on social media which – well, which Christians believe.
GoFundMe Removes Rugby Star's Donation Page After He's Fired for His LGBT Views
When Australian rugby star Israel Folau's team contract was terminated after he voiced the principles of his Christian faith, he turned to GoFundMe Australia to crowdsource funds for his legal action against Rugby Australia.
Trudeau ignores Albertans' righteous anger, raising odds that Canadian Confederation will collapse
Canada is a nation covering a vast landmass. That landmass contains many different resources, resulting in a national economy that is really a bunch of varied provincial economies woven (often loosely) together.
Unofficial HK protest anthem "Sing Hallelujah to the Lord" banned on Chinese streaming platform
"Do You Hear the People Sing?" from Les Mis has become similarly difficult to find
Men who identify as women are being invited for cervical smear tests even though they don't have a cervix
However, women who identify as male are not being offered crucial routine breast screenings or cervical cancer checks
Canada Stifles Religious Freedom
The Canadian Charter explicitly guarantees "freedom of religion and conscience." Guarantee, shmarantee. Canadian law is fast becoming intolerant to religious liberty by forcing its citizens to choose between their careers and their faith.
Dubai leader's wife Princess Haya dramatically leaves him and "takes £31million to start new life"
THE wife of Dubai's ruler Sheik Mohammed bin Rashid al-Maktoum has left him — and taken £31million to start a new life, it is understood.
A mysterious fast radio burst was traced to a galaxy 3.6 billion light-years away
For the first time, a single burst of cosmic radio waves has been traced to its point of origin: in this case, a galaxy about 3.6 billion light-years from Earth.
French nudists and burkini bathers in heatwave pool standoff
Hundreds of French nudists are threatening to "bare all" against burkini-clad bathers in an unlikely showdown at public baths in Grenoble as an ongoing row over the body-covering garment has resurfaced in the heatwave.
Opinion
The Democrats' Pennsylvania Edge
Rejecting Donald Trump, voters in Greater Philadelphia pose a major obstacle to Republican chances.
Daniel Hannan: The Johnson tape, the Field incident. So much was said about both. But why the silence about the Kirklees arrests?
We learned at the end of last week that West Yorkshire Police had arrested 44 people as part of a probe into organised sexual abuse. Not that you'll have seen much about it on TV or in the weekend newspapers, which were instead obsessed first with the eco-protesters who had invaded the Lord Mayor's banquet, and then with fact that Boris Johnson's girlfriend had reportedly shouted at him.
There is an Existential Threat to the Very Idea of American Citizenship and Democrats are Leading the Charge
Listen carefully to Elizabeth Warren's statement today backing a proposed law by Democratic candidate Julian Castro that would destroy any semblance of a border.
Bias At Tech Companies Hurts Americans More Than You Think
When you start banning people who are normal citizens, who are not intentionally in the political game, it crosses a line, and at a great risk.
Freedom From Consequences Isn't Freedom
On Monday, Sen. Bernie Sanders, I-Vt., desperate to revive his flagging campaign, proposed a far-reaching plan to wipe out all student debt.
The Source of New York's Red Tide
I live in Queens, so I was paying close attention to last night's Democratic primary (the only election that matters) for that borough's district-attorney election, which leftist candidate Tiffany Cabán won by a razor-thin margin at about 10 percent turnout. The result continues the hot streak for left-wing outsiders in New York elections, and the race was pegged as "nationally significant" even before the tally came in. In recent weeks, Cabán earned endorsements not just from the Democratic Socialists of America and Bernie Sanders but also from Elizabeth Warren and the New York Times. Is her victory simply a sign that the DSA has upended the New York establishment and built a political apparatus that can succeed in low-turnout elections? Or could it mean the country will soon see a lot more candidates of Cabán's persuasion holding local, state, and national offices?
How to Talk to Millennials About Capitalism
Polls show that young people embrace socialism—but they also distrust government regulation and admire entrepreneurialism and small business.
National Sovereignty and the Unsolvable Problem of the EU
Many thanks for inviting me and for asking me to talk about "National Sovereignty and the Problem of the EU". The suggested title is excellent and goes straight to the real point of the issue which is for many of us – on our continent – the crucial one. More and more Europeans feel that they are losing their national sovereignty and one of their most important identities – the national one.
Woke Fascism
How do you know if you're living in a free society? Here's a quick test: Are you allowed to say obviously true things in public? Or are you forced to lie? As George Orwell put it in "1984": "Freedom is the freedom to say that two plus two make four. If that is granted, all else follows." But what if that freedom isn't granted? What if you're required to repeat things that you know aren't true? What if everyone who hears you knows perfectly well that you're lying, but they can't say so out loud? What if everyone is required to nod along in mock sincerity as if it's all completely real? That's what a pep rally in a police state looks like: "Thanks to the dear leader for a bountiful potato harvest!" they chant, even as they starve to death. You get the same feeling as you watch the current race for the Democratic nomination.
The Democratic Straddle
At the New York Times, I write about how the Democrats are trying to avoid some unpopular left-wing positions without explicitly disavowing them – and how that tactic could backfire.