News of the Week for May 12th, 2019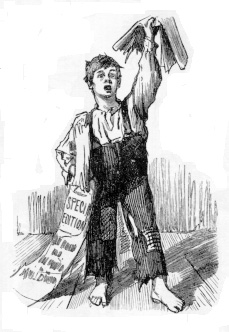 Gun Rights
Booker: Let's require federal licenses – and an interview – for gun ownership
"We do this for people driving cars," Cory Booker tells CNN about his new gun-control proposal, which is not only not true but also irrelevant. Booker employs easily demolished arguments in his push for requiring federal licensing for gun ownership, so much so that it's impossible to believe that it's not being prompted by anything other than electoral desperation. After last week's disarray at the NRA annual meeting, Booker must have thought the time was ripe for everyone to forget about the Second Amendment
Brazil's President Signs Decree Easing Gun Restrictions for Citizens
While Democratic candidates in America are falling all over themselves to prove how badly they want to attack the rights of law-abiding citizens, Brazil's President Jair Bolsonaro is going in the opposite direction for his people
California Dems Legalizing Soviet-Style Reporting of Legal Gun-Owning Co-Workers
A little over a year ago I left one of the most beautiful places on Earth — California — because the Democrats running the state were even worse than the Democrats ruining various other states and municipalities throughout America.
Colorado Students Walk Out Of School Shooting Vigil After It Turns Political
Sen. Michael Bennet and Rep. Jason Crow each took a turn calling for gun control at the Douglas County event before students streamed out in protest.
Cory Booker's Microstamping Mandate Would Amount to a Ban on New Handgun Models
The Democratic presidential candidate promises to fight for a design requirement that is not currently feasible.
America: #56 In Mass Shootings
That the U.S. leads the world in mass shooting events, and that the cause is our liberal gun laws, are articles of faith on the Left.
The Second Amendment Saved These Gun Owners' Lives in April
The right to keep and bear arms is based on the natural, immutable right to defend oneself and one's liberties from crime and tyranny.
Cory Booker: "If I Had the Power" to Ban Guns "I Would"
"In my urban environment, I see little to no need for guns at all"
Kamala Harris vows to take executive action on gun control if elected
Sen. Kamala Harris pledged Sunday that she will pursue executive action on gun control measures if Congress fails to act in the first 100 days of her presidential administration.
Hide the Decline
Environment &
"Green Energy"
The Reason Renewables Can't Power Modern Civilization Is Because They Were Never Meant To
Over the last decade, journalists have held up Germany's renewables energy transition, the Energiewende, as an environmental model for the world.
California May Go Dark This Summer, and Most Aren't Ready
PG&E plans to cut power on windy days to avoid sparking fires
Obamacare
Government in Healthcare
Nine Elderly Couples Were Euthanized in the Netherlands
Joint suicides by elderly couples used to be considered a tragedy. In the Netherlands, doctors killing elderly couples together is a considered medical treatment (Belgium too, and at least once in Canada).
War & Terror
Kirsten Gillibrand Mad That Not Every Military Sexual Assault Accusation Leads To Conviction
The senator who has been the most vocal about how we must "believe all women" who make sexual assault accusations recently expressed anger to a decorated general because not everyone who is accused is convicted.
Taiwan and the Challenge of Modern Strategic Defensive Posture
What is a good strategy and posture for Taiwan to take for her defense? Are there things she can learn from Japan?
After Clearing a Hellenic Hurdle, Macedonia's Bid to Join NATO Heads to Senate
President Donald Trump on April 29 officially sent to the Senate for ratification the protocol for the Republic of North Macedonia to accede to the NATO.
U.S. seizes North Korean ship suspected of violating U.N. sanctions
The 17,000-ton freighter, called the Wise Honest, was stopped in Indonesia last year after it was found to be carrying coal.
Taiwan Remains a Strong US Partner 40 Years After Key Legislation
The Senate last week passed a bipartisan resolution by unanimous consent that reaffirms America's commitment to Taiwan and to the Taiwan Relations Act.
Several killed in attack on Catholic church in Burkina Faso
A Catholic church in north-central Burkina Faso was attacked by armed men on Sunday morning, leaving at least six people, including the priest, dead, Radio France Internationale (RFI) reported.
Defending Europe: scenario-based capability requirements for NATO's European members
The IISS has conducted an independent open-source high-level assessment of how the defence of Europe, and of European interests, would look if the United States had left NATO and did not contribute militarily.
National
Half the Earth's oceans may have come from asteroids
Asteroids may have provided up to half of the Earth's ocean water, new research shows.
The Wrong Narrative
Seattle elites show little sympathy for a woman raped by a homeless man.
A separate election for the VP?
We've seen plenty of protest movements lately seeking to change the way we handle national elections. The most high-profile one is probably the push to do away with the Electoral College and go to a popular vote model. Others want the states to award all of their EC votes to the winner of the popular vote, leading to basically the same result. But there's another effort underway to make a slightly more subtle, but still significant change. Vice.run is trying to gather signatures and build support for putting the VP on a separate ballot line, allowing the voters to directly elect the Vice President rather than having to accept whoever the party's candidate picks as a running mate.
Bernie's Soviet honeymoon
The Washington Post runs a worthwhile account of Bernie Sanders' 1988 honeymoon in the Soviet Union. The Post claims that this event is "little understood." However, the article confirms, albeit sheepishly, what I take to be the common understanding of Bernie's honeymoon: Sanders went because he had an affinity for the Soviet Union and left finding much to admire about it.
Google Censors the Claremont Institute
Last week Facebook kicked Milo Yiannopoulos, Alex Jones, Louis Farrakhan and Paul Watson off of their platform because of their extremism. While I have no brief for any of these individuals, I agreed with the critics who said "don't think it will just stop with them."
Trump Strengthens Medical Conscience, San Francisco Sues
The Left once honored conscientious objection, such as the civil-rights movement's campaign of peaceful civil disobedience (who didn't?) and men refusing to be drafted during Vietnam. But when conscientious objectors refuse to obey policies with which the Left agrees, the screaming, howling, and name calling could shatter eardrums.
Conservative group attacked while at UNLV
All across the country, leftists have been attacking conservatives on college campuses. Last week, it happened at UNLV.
"One of our best events": College Republicans hold affirmative action bake sale in response to new law
Democrats in Washington state overturn an anti-discrimination law
Kentucky Judges Pre-Signed Blank Legal Documents So That Child Services Could Take Custody of Kids on Nights and Weekends
"Children are being illegally taken from their home without judges' proper authority."
Oregon Elementary School Teacher Tried to Convince 8-Year-Old Student He's Transgender
It doesn't get much crazier than this. According to KPTV-TV, an Oregon elementary school teacher tried to convince an 8-year-old student that he was transgender. The schoolteacher did this without involving the parents. The result? The boy is now aggressive, depressed, and confused.
Parents sue Oregon school district over attempts to transgender 8-year-old
When does in loco parentis cross over into just plain loco? A story from Oregon earlier this week demonstrates at least one instance where the line got crossed. A lawsuit alleges that a teacher took an 8-year-old aside to repeatedly question his gender identity, and then began giving him instruction on transitioning to female.
Not here legally? UMN has a scholarship for that
The University of Minnesota offers scholarships to illegal immigrants.
California's Sex Ed Guidelines Suggest Asking Kindergartners What Gender They Identify As
"It's pornography." That's how one mom described California's new guidelines for sex ed.
Marianne Williamson demands reparations "whatever it costs," and she just qualified for Dem debates
With Williamson on stage staking out a clear and aggressive reparations plan, leading Democrats will have to move either further left or buck their base.
High-Speed Alternatives to High-Speed Rail
California needs to shelve its boondoggle and consider alternative proposals from the private market.
Texas legislator accuses scientist of "sorcery", measles outbreaks continue to rise
Sorcery. That's not a word read every day among news reports about Texas state legislators, yet that's exactly what happened when a scientist addressed his concerns about a growing segment of the state's population that is not vaccinating their children.
Expert Psychologist Blocked on Twitter for Expressing Clinical Opinion on Transgenderism
In the early hours of Sunday morning, an expert Ph.D. psychologist who helped write the official psychological position on transgender identity was blocked on Twitter for expressing his opinion informed by clinical experience. His well-reasoned position was flagged for "hateful conduct."
Illegal Alien Rapes Dog to Death
Protected by "sanctuary" laws
Short Circuit: A Roundup of Recent Federal Court Decisions
Invading agricultural land, re-plowing the CFPB's structure, and solitary confinement.
Economy & Taxes
'Deficit Hawks Have Become an Endangered Species,' GOP Congressman Says
As the deficit approaches $900 billion, Rep. Matt Gaetz (R-Fla.) told PJM that "deficit hawks have become an endangered species" in both the Republican and Democratic parties.
What these wannabe Dem presidents plan for u$
Most policy proposals during party primary campaigns are essentially pipe dreams designed to attract the largest number of politically faithful voters who are also delightfully gullible.
Ocasio-Cortez: We need a "public option" for banking — modeled on the US Postal Service
I'm confused. Didn't Twitter suspend the AOC satire account? The idea that the US Postal Service is a good model for any kind of "public option, let alone banking, is an absolute riot. Get a load of the Bernie Sanders look-alike the producers used here too, nodding along and saying "that's right" to this nonsense. Whatever else is wrong with our politics, at least it produces first-rate comic acts.
International
Brexit BETRAYAL: Theresa May GAME PLANNING for a second referendum after Labour pressure
THERESA MAY is making plans for a second referendum in the event that talks between herself and Jeremy Corbyn fail this week.
Turkey's president didn't like an election outcome so he's "fixing" it
Our "ally" in Turkey continues to blaze a trail toward a future for his country that looks less and less democratic by the day. President Recep Tayyip Erdogan's PK party didn't fare all that well in the country's recent round of parliamentary elections. They didn't lose power, but there was definitely a shift in the electorate and opposition parties fared better than in previous years. One place where Erdogan's candidates did especially poorly was in the major city of Istanbul. Erdogan's party's candidate for mayor was defeated there by Ekrem Imamoglu of the CHP party. That apparently didn't sit well with the President, so he's decided to take an unusual course of action. He's having the election run again.
If Hong Kong Passes Extradition Bill, The Freest City In Asia Will Slowly Die
Hong Kong has been, until now, one of the freest places in Asia. A new extradition bill, only the latest in Beijing's demands, threatens that status.
Canadian Man Who Insists on Using Male Pronouns Ordered to Pay Transgender Woman
There's no such thing as "free" speech in Canada. If Christians want to express themselves, it'll cost them. And the going rate isn't cheap. According to the British Columbia Human Rights Tribunal, the price tag for agreeing with the Bible—and biology—on gender is a whopping 55,000 Canadian dollars.
Police probing historic child sex abuse and exploitation in Rotherham arrest 38 men and two women in two months following claims of 13 victims
South Yorkshire town has been rocked by exposure of Asian sex gang abuse
US, Russia Vie Over the Future of Venezuela
The crisis in Venezuela is only getting worse by the week. And with Russian backing, it looks less likely that dictator Nicolas Maduro will step aside. Ana Quintana of The Heritage Foundation explains what's at stake, and what's going on.
In Venezuela, the arrests of the coup leaders have begun
Venezuelan dictator Nicolas Maduro is sending out the goon squad this week to quietly begin rounding up the people who participated in the attempted coup last week. While he's not yet going after the person who actually sent out the call to revolt, his secret police force started with someone very close to the top. National Assembly Vice President Edgar Zambrano was picked up last night after leaving his office.
As 30th anniversary of Tiananmen Square approaches, China launches "stability maintenance" campaign
Next month will be the 30th anniversary of pro-democracy demonstrations which were brutally suppressed in China and have been a forbidden topic of discussion there ever since. Today the Guardian reports China is launching it's annual "stability maintenance" campaign in advance of the anniversary. That includes getting activists connected to the event out of cities where they might influence people to speak up against the defacto one-party communist state
Toddler fed vegan diet so malnourished she had no teeth, court told
A baby girl fed a vegan diet by her parents was so malnourished by the time she was 19 months old she didn't have any teeth and looked like she was just three months old, a Sydney court has heard.
Transgender Tyranny: UK Tax Expert Fired for Tweeting 'Men Cannot Change Into Women'
Early this week, British tax expert Maya Forstater was fired over tweets in which she disagreed with transgender identity, saying that "men cannot change into women." In the days since, she raised more than £60,000 to cover legal fees for an appeal.
Australian School Renames Mother's Day. Principal States, "We No Longer Subscribe To A Binary World"
An Australian school renamed Mother's Day, calling it "Acknowledgment Day" as the principal stated, "We no longer subscribe to a binary world."
British EU Parliament elections set to deliver a surprise
The Brits have an election coming up where they will select their representatives to the European Union Parliament. As I'm sure you've heard, Brexit is still just about the hottest topic in British politics these days (though a majority of voters there say they are simply "exhausted" by the process at this point). Given the natural intersection of the EU and the Brexit process, that's probably going to be driving people's choices. So which parties will dominate the British delegation to the EU?
Guaido now pretty much begging US to invade Venezuela
After self-declared interim President of Venezuela Juan Guaido failed in calling on his nation's military to oust dictator Nicolas Maduro, the attempted revolt appeared to have been strangled in the cradle. Only a handful of military leaders came over to his side and the civilian protests in the major cities fizzled for the most part. Guaido himself still hasn't been arrested, but his deputy and several other opposition party leaders in the National Assembly have been locked up. This week, Guaido seemed to be getting a bit more nervous and he sent out an even more emphatic "invitation" to the United States. This announcement is as close as he's come to a direct plea for American troops to ride to the rescue and take Maduro into custody themselves.
Armed NZ police visit a guy
And refuse to disclose the reason for the visit because they're being recorded. Over 300 comments under the clip already – a lot of Kiwis are very pissed off. And STILL the so-called "opposition" party is silent!
Opinion
I Was America's First "Nonbinary" Person. It Was All a Sham.
Four years ago, I wrote about my decision to live as a woman in The New York Times, writing that I had wanted to live "authentically as the woman that I have always been," and had "effectively traded my white male privilege to become one of America's most hated minorities."
Google's Attack on the Claremont Institute Must Not Stand
Ryan P. Williams of the Claremont Institute has a horror story to share about his experiences with Google
U.S. Democratic Socialists' Political Agenda Looks A Lot Like Venezuela's
The leftist punditry refuses to admit that Venezuela's fate is due to their socialist policies and that Nordic success is the exception, not the rule.
A New York Times Op-Ed Is Very Wrong About Religious Liberty
Until I read Ramesh's post below, I hadn't seen Margaret Renkl's fundamentally misguided op-ed about religious liberty in today's New York Times. Like me, Renkl writes from Tennessee (she's in Nashville; I'm in Franklin), and she uses a recent Tennessee incident where a Dickson County baker refused to design and bake a cake for a gay wedding as a launching pad for an attack on America's most fundamental First Amendment freedoms. Unfortunately, she makes two important legal errors.
The Suicide of Liberalism
If only "fascists" will stand up to the excesses of liberalism, then people will seek out fascists.
No, There Isn't Moral Equivalence Between Communist China And The U.S.
'Most of China's 1.4 billion people have no religious affiliation. Is there any reason to believe that China is a less moral place than the United States?' asks Max Boot.
From Indoctrination to Education: Salvaging the University
The promise of higher education has become a trap for tens of millions of Americans. The promise: Every one of us and our children could go to college, earn a degree, and set off on a good career, secure in the knowledge that we had gained the tools necessary for a productive life.
Theresa May must go now if the Conservative Party is to survive
What is Jeremy Corbyn's single most idiotic statement? It's a crowded field, but his claim on Thursday that a second referendum could be "a healing process" is surely a strong contender.
Equality Act Could Impose Left-Wing LGBT Curriculum on Whole Nation
If Democrats' priority legislation becomes law, public schools could be forced to include discussions about transgenderism in math and history classes for elementary school students.