Another "quick takes" on items where there is too little to say to make a complete article, but is still important enough to comment on.
The focus this time: Get a woke degree; go broke.
First, a little mood music:
Carrying on…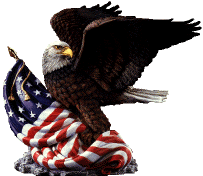 Yet again "Food Justice" rears its oppressive head…
"Oregon State University recently introduced an undergraduate certificate and graduate minor in 'Food in Culture and Social Justice.'

"The program, which is offered to undergraduates and graduates, seeks to 'develop and apply critical thinking and critical writing competencies about food, culture and social justice,' according to the program's learning outcomes. Students will also "critically evaluate the role of food in the construction of identity (gender, ethnicity, religious, etc.).

"Classes required for students to obtain a certificate in the program include 'Food Justice,' 'Food and Ethnic Identity: Decolonizing Food and Our Body,' 'Fat Studies,' and more.

"Oregon State's 'Fat Studies' course 'examines body weight, shape, and size as an area of human difference subject to privilege and discrimination that intersects with other systems of oppression based on gender, race, class, age, sexual orientation, and ability. Employs a multi-disciplinary approach spanning the behavioral sciences and humanities,' according to the description. 'Frames weight-based oppression as a social justice issue, exploring forms of activism used to counter weightism perpetuated throughout various societal institutions.'

"Another class, 'Food Justice,' examines food systems from a social justice and cultural perspective."

It, then, comes as no surprise that "social justice" with "mandatory activism" is a thing (and a way of telling potential employers to keep away).
"A university in Ohio is offering a 'social justice major' to students, aiming to 'cultivate…the knowledge and skills needed to analyze social injustices.'

"Ohio Wesleyan University is offering the major to undergraduate students who are interested in creating social change through activism, stating that the major gives students the skills to 'reflect critically on the meaning of social justice' on multiple levels.

"'Through this interdisciplinary major, students will develop the knowledge and skills to reflect critically on the meaning of social justice at both the local and global levels, examine the dynamics of societal conflicts and struggles for social justice within and among various groups and institutions, and apply interdisciplinary perspectives at multiple levels of analysis,' states the description for the major.

"In addition to coursework, the major requires that each student does work outside of class, which includes an 'activism' project.

"'Students will be required to supplement their classwork with a more experientially-oriented activist project, and will be encouraged to further participate in a travel-learning course, theory-to-practice grant, and other service projects,' states the description."

And, of course, ecofeminism is a thing at many colleges…
"The University of Massachusetts-Dartmouth has an online 'ecofeminism' course in which students can learn about topics like 'the oppression of nature.'

"'Ecofeminism: Philosophy & Practice,' a three-credit course, is being offered by the university during the 2019 spring semester and the school is charging students $1,218, not including a term registration fee, to take the course, which seeks to study different ecofeminist theories.

"The course covers the 'study of ecofeminism as systems of oppression based on race, class, gender, sexuality, and ethnicity that stem from a cultural ideology that enables the oppression of nature,' according to its description. 'The course explores ecofeminist theories, literature, and practice, including ecofeminist ethics, and the applications of ecofeminism to the lives of individual men and women, as well as cultural institutions and organizations.'"
TTFN.