News of the Week for May 5th, 2019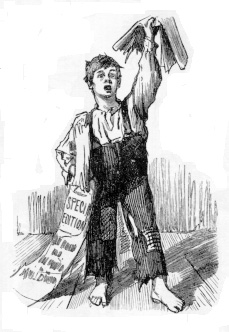 Gun Rights
Texas House passes bill allowing unlicensed handgun owners to carry in public during disaster
Texas moved closer this week to allowing unlicensed gun owners to carry firearms in public following a disaster.
Hide the Decline
Environment &
"Green Energy"
L.A. Mayor Garcetti's "Green New Deal" would phase out gas-fueled cars
Mayor Eric Garcetti unveiled a sweeping plan for a more sustainable Los Angeles on Monday, calling for dramatic changes to the car culture, buildings and air quality of America's second-largest city.
MPs make history by passing Commons motion to declare "environment and climate change emergency"
Jeremy Corbyn calls for motion to "set off a wave of action from parliaments and governments around the globe"
Quote of the Week: Greta Thunberg claims to be able to "see" carbon dioxide in the air
At first, I thought this had to be a joke. Then I thought it must be some sort of misinterpretation. Sadly, no.
Obamacare
Government in Healthcare
"Medicare for All" Isn't Medicare
Medicare for All would also replace Medicare's current method of paying fees for services to every hospital, nursing home and other institutional provider. Instead, a new federal board would set an annual budget for each provider, which would receive one lump sum for current operations and another for capital expenditures. That board would be expressly forbidden by current Medicare for All bills from using quality metrics—which would be necessary to prevent providers from skimping on quality with lump-sum payments.
War & Terror
Why We Defend Free Seas
There is more at stake in the South China Sea than most realize.
National
Hoaxers Falsely Accuse Pete Buttigieg of Sexual Assault, Likely Giving His Campaign a Boost
Remember the smear campaign against Brett Kavanaugh last year? Remember when grifters like Michael Avenatti and Ronan Farrow spread far-fetched stories about Kavanaugh's supposed crimes? Remember how desperate the libs were to believe any accusation, no matter how ridiculous, if they thought it would stop Kavanaugh? Remember how many journalists spread those scurrilous lies, with the ass-covering caveat that they were "big if true"?
Cancel Culture Comes for Counterculture Comics
Today it's creators, not cops, who want to banish R. Crumb, onetime king of the comics underground.
TED Talker Promotes Laws To Let Doctors Mutilate Minors Without Parent Consent
The most noteworthy aspect of Tandy Aye's discussion is her concession that the doctors who administer 'gender affirming therapy' are sterilizing these children.
Male sexual harassment claims ignored by the feds' Title IX office in Boston for eight years
Finally accepted a complaint after FOIA request
Orwellian Attack on Parental Rights: Court Warns Father He'll Be Arrested if He Calls His Daughter a Girl
Last month, the Supreme Court of British Columbia issued an order that a father (referred to by the pseudonym "Clark") may not refer to his 14-year-old daughter (pseudonym "Maxine") as a girl or by her original name, whether in public or in private. Doing so has been ruled to constitute "family violence" because Maxine identifies as a boy. According to a separate protection order, police may immediately arrest Clark if they suspect he violated this Orwellian order.
Prof asks whether students should learn 'dead white man' Thoreau at 'Whiteness of Walden' event
Amherst College in Massachusetts hosted Middlebury College professor Rebecca Kneale Gould for an event called "The Whiteness of Walden."
Why Is Fox News Using Left-Wing Talking Points to Take Cheap Shots at Homeschoolers?
Fox News has apparently decided to pick a fight with homeschoolers—the vast majority of whom are law-abiding citizens who love their children and are providing a stellar education for them. In an article with the salacious headline "'House of Horrors' child abuse cases reveal how offenders nationwide use homeschooling to hide their crime," Elizabeth Llorente makes the claim that "homeschooling unwittingly also provides a convenient and legal cover for families where children are living in squalor or are being neglected and abused." Even while admitting that most homeschooled children are "properly educated and cared for by their parents or guardians," she goes on to describe harrowing tales of children who were abused, neglected, and killed by parents who kept them isolated at home, ostensibly using homeschooling as a cover.
"Queer Feminist Mermaid" Surfaces to Challenge Susan Collins
Bre Kidman is first Democrat to file in Maine senate election
Baltimore Mayor Pugh resigns after month on leave amid investigation into her business deals
Baltimore Mayor Catherine E. Pugh resigned Thursday, apologizing for the harm she has caused to the city's image amid a growing scandal over her sales of a self-published children's book series.
Why So Few College Students Can Write Well
One of the loudest complaints about college graduates once they enter the workforce is that they can't write well. (I have even heard that from an old friend of mine who was for many years a partner in a big law firm. He attests that many law-school graduates are poor writers.) Almost every college has a writing course that students must take, but they don't do much good.
Conservatives seize on Alabama state Dem's abortion comments
Republicans pounced Wednesday on remarks made by an Alabama state representative opposing a state bill that would criminalize abortion.
"Gender equity" center says being straight doesn't just mean being attracted to the opposite sex
"There are not only two genders"
"Bring Him In": Steve Cohen Calls For Sergeant At Arms To Force Barr To Testify
Rep. Steve Cohen called for Attorne General William Barr to be detained by the U.S. House Sergeant-at-Arms for contempt of Congress and forced to testify before the House Judiciary Committee.
Huh? Biological Man Identifies as a Woman But Plays a Man as the First Transgender Lead in U.S. Opera
Lucia Lucas is the first transgender person to play a lead role in a U.S. opera, performing the title role in Don Giovanni at the Tulsa Opera on May 3 and May 5. Although Lucas identifies as a woman, he plays a man, singing the baritone role of Don Giovanni. This casting reveals the truth that transgender identity cannot hide: Lucas is male, not female.
Assemblyman Arambula's daughter, holding stuffed bunny, testifies as abuse case against him begins
The trial of Assemblyman Joaquin Arambula, D-Fresno, began Friday with opening statements from the Fresno County District Attorney's office and his attorneys and soon progressed to the testimony of his 7-year-old daughter, the alleged victim in the misdemeanor child abuse charge against him.
Sexuality textbook suggests students take "field trip" to preschools to observe potential "sexual interactions"
Unclear if schools, parents would be notified of visit
Neutron star collision 4.6 billion years ago sent gold, platinum to Earth
Two neutron stars collided 4.6 billion years ago near the Earth's solar system, sending the planet some fraction of its most precious metals, a new study says.
Justtice Clarence Thomas' moment may finally have arrived
Many Americans know Thomas largely from his bruising 1991 confirmation hearing, when he was accused of sexual harassment charges by former employee Anita Hill — charges he denied. People may know he's a conservative and has gone years without speaking during arguments at the court. But scholars say it would be wise to pay closer attention to Thomas.
Nearly 200 universities encourage, facilitate segregation among students of color
New study documents rise of "neo-segregation" at universities nationwide
Economy & Taxes
Kamala Harris Wants to Ban Right-to-Work Laws
On Saturday, Sen. Kamala Harris (D-Calif.) advocated a federal ban on right-to-work laws, which have been adopted by 26 states. These important laws give workers the choice of whether or not to join or pay dues or fees to the labor union that ostensibly represents them. These unions often have political stances that do not represent their workers, so the ability to opt out of paying or joining them is important for workers' First Amendment rights.
International
Developing: Juan Guaidó Launches Military Uprising in Venezuela Against Socialist Maduro
On Tuesday morning, Venezuelan opposition leader Juan Guaidó launched a military coup against socialist President Nicolás Maduro. U.S. Secretary of State Mike Pompeo announced America's support for the attempt.
The "final phase" in Venezuela?
Venezuelan opposition leader Juan Guaidó appeared Tuesday with troops at a Caracas military base to announce a "final phase" to remove President Nicolás Maduro from office. Whether we have entered the final phase of removing Maduro, or indeed whether he will be removed at all, remains to be seen. But, as the leftists of my youth used to say, "if you don't push it, it won't fall."
The Socialist Catastrophe in Venezuela
The dictator Maduro is still holding on, blaming "American imperialism" for the poverty his socialist regime has inflicted on Venezuela
Venezuela's People and "Collective Ownership of the Means of Production"
The Socialist party of Great Britain asks, "When did the people of Venezuela get collective ownership of the means of production?" This is part of that perpetual argument, "True socialism has never been tried."
Will Nigel Farage's Brexit party sink the Tories?
It's a slicker, more professional outfit than Ukip ever was
Putin signs Russian internet isolation bill into law
The move will tighten government control over information.
Pro-European candidates for EU election identify Council as the "common enemy"
An oddly uncontroversial debate between the lead candidates of the four major pro-European political families at this month's EU elections took place in Florence on Thursday (2 May).
The fall of Venezuela's socialist dictatorship could spell the end of Cuba's socialist dictatorship
While the Cuban regime has survived many events that should have taken it down, the socialist Castro dictatorship has also been quite lucky. When the Castro family dictatorship has found itself on the ropes, someone or something has seemed to always show up at the last moment to throw the murderous and corrupt regime a lifeline.
China putting minority Muslims in 'concentration camps'
The United States accused China on Friday of putting well more than a million minority Muslims in "concentration camps," in some of the strongest U.S. condemnation to date of what it calls Beijing's mass detention of mostly Muslim Uighur minority and other Muslim groups.
Opinion
It's Time To Ignore The People Who Shut Up Their Opponents By Shouting "Racist!"
Too many decry any discussion of group differences as instantly racist. This hurts the very people we need to be helping, and it erodes free speech norms in the process.
Time to wake up to the size of the global education gap
Today, more than half of children worldwide are not reaching minimum levels in reading and maths. It is a global problem, but one which has significant implications for the British taxpayer.
Understanding the Inescapable Reality of Masculinity
The Poway synagogue shooter and the Poway synagogue hero show the two sides of aggression and violence.
The Differences between Joe Biden and Jeb Bush
Biden may flame out in 2020 as Bush did in 2016, but in several key respects he's a different animal than the former Florida governor.
Trump, Biden, and the union vote
President Trump is upset that the leadership of a national firefighters' union endorsed Joe Biden. Trump sent out dozens of tweets and retweets on the subject. In one, he referred to the organization in question as "this dues sucking union."
Why Facebook's Bans Warrant Concern
I firmly believe men like Alex Jones and Louis Farrakhan are truly loathsome. They're toxic to our nation and to our culture. I'm also deeply concerned about Facebook's decision — announced yesterday – to ban Jones and Farrakhan and other "dangerous" figures from both Facebook and Instagram
Short Circuit: A Roundup of Recent Federal Court Opinions
The Punisher, compelled self-incrimination, and a unicorn amongst unicorns.
Free speech is not violence
The leftists have yet to learn that the proper response to speech they don't like is to counter with more speech, reasoned speech. No, their first and constant response is: Shut up!
Renters are about to get what they want – good and hard
Tenants' rights groups are ecstatic that two major rent-control bills have sailed through the Assembly's Housing and Community Development Committee. Democratic supermajorities and Gov. Gavin Newsom's blessing may assure the bills will become law, thus offering the latest affirmation of H.L. Mencken's infamous quotation: "Democracy is the theory that the common people know what they want, and deserve to get it good and hard."