News of the Week for Apr. 14th, 2019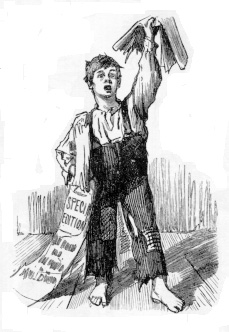 Gun Rights
Bushmaster to Appeal Sandy Hook Gun Ruling to SCOTUS
A panel of Connecticut judges ruled that nine victims of the Sandy Hook school shooting can sue Bushmaster despite a law that shields gun manufacturers from lawsuits.
Gun groups: Million-plus extended magazines flood California
More than a million high-capacity ammunition magazines flooded into California during a one-week window created when a federal judge temporarily threw out the state's ban, gun owners' groups estimated Thursday.
The Second Amendment in Public Housing
The East St. Louis Housing Authority stipulates to allowing residents to possess guns.
Hide the Decline
Environment &
"Green Energy"
White House eyes nuclear weapons expert to lead challenge to climate science
A controversial plan by the White House to review the connections between climate change and national security might be led by a former official with the Department of Energy (DOE) who oversaw talks about nuclear weapons tests with the Soviet Union during the Cold War.
Minnesotan Green New Deal Bill to Ban Fossil Fuel, Home Heating, Capitalism…
Apparently it's OK because legislators asked kids to draft the bill.
Obamacare
Government in Healthcare
Bernie Sanders unveils Medicare for All proposal, suggests role of health care insurers would be reduced to 'nose jobs'
Democratic presidential hopeful Sen. Bernie Sanders re-introduced his signature health care legislation Wednesday, promising a Medicare-style health care insurance for all Americans.
Outraged Father: Transgender Drugs Given to My Cancer-Stricken Son Are 'Hastening His Demise'
On Monday, The Kelsey Coalition, a group of parents united in concern about transgender identity being pushed on children, released a heartbreaking video of a father whose son may lose his battle with cancer thanks in part to a reckless diagnosis of gender dysphoria (the persistent condition of identifying with the gender opposite one's biological sex) and rushed hormone "treatments."
New "Medicare for All" Bill Would Kick 181 Million Off Private Insurance
Independent Vermont Sen. Bernie Sanders, a self-described "socialist," is doubling down on his efforts to give federal officials total control over Americans' health care.
Sloppy Carrier "Service"
How long does it take to add a person to a small group plan?
War & Terror
Lt. Col. Richard Cole, the Last Doolittle Raider, Dies at Age 103
Sad news—the last Doolittle Raider has died. Lt. Col. Richard Cole passed away Monday at the age of 103.
Japan F-35 fighter disappears over Pacific east of Misawa
A Japanese F-35 stealth fighter jet with one pilot on board disappeared from radar while on a training mission over the Pacific on Tuesday night, the defense ministry said.
China's Next Naval Target Is the Internet's Underwater Cables
As the West considers the threat posed by China's naval ambitions, there is a natural tendency to place overarching attention on the South China Sea. This is understandable: Consolidating it would provide Beijing with a huge windfall of oil and natural gas, and a potential chokehold over up to 40 percent of the world's shipping.
National
UCLA event compares communist dictator Che Guevara to Jesus
A University of California-Los Angeles professor emeritus gave a presentation in which he compared Che Guevara to Jesus Christ through events like the crucifixion.
NYC Casting Call Says "White Artists" Will Be Paid Less Than "POC Artists," And Undergo "Mandatory" Session Of "Anti-Racism Training"
A casting call was recently posted on Backstage, a website for actors and technicians, for a small ensemble play in New York City.
Crazy People Are Dangerous: Insanity Inspired by Racist Clown Meme
OK, this will require a bit of set-up: "Honkler the Clown" is an account that might legitimately be called "hate," although supporters would probably call it "red-pilled," i.e., cutting through propaganda to expose reality. But we don't have to do a deep-dive into the ideological content of "Honkler the Clown" right now; the point is, the account uses clown imagery to advance an "alt-right" message, and this enraged a YouTuber named Bri Washington, a/k/a "Lil Lunchbox," an obese mixed-race young woman who identifies as a clown
The Good Guys Will Finally Get Paid by Guam
I've been updating NRO readers since 2011 about an extraordinary lawsuit filed against the island of Guam for blatant discrimination. The plaintiff in the case is a retired Air Force officer who was banned from registering to vote because of his race. Not only did he finally win his lawsuit after years of effort, he has just been awarded almost a million dollars in attorneys' fees and costs. So strike up a win for the good guys.
Hotel Googlefornia
Even if you don't use Google, the Menlo Park data giant still has you and some of your most deeply personal information deep in its servers. Gizmodo's Kashmir Hill took on a "monumental challenge," according to the latest from Forbes, of not merely giving up Google's many services, but actively blocking all communication with every single one of Google's services on all her devices.
Candidate of Big Tech
Kamala Harris is Silicon Valley's dream of political control.
Doctors find four bees in woman's eye, feeding on her tears
What was originally thought to be an eye infection turned out to be something far worse.
Hackers attacked California DMV voter registration system marred by bugs, glitches
California has launched few government projects with higher stakes than its ambitious 2018 program for registering millions of new voters at the Department of Motor Vehicles, an effort with the potential to shape elections for years to come.
Poll: Overwhelming majority think Biden's handsiness isn't a serious issue
This is a poll of California, not a national poll, but it's the biggest U.S. state by population and will play a crucial role next year given how early Californians go to vote. So if Cali thinks Biden's hair-sniffing is no big deal, that's noteworthy.
The Official Buttigeig 2020 Path To The White House: #NeverPence
#NeverPence. It took me some time to figure out what it is that Pete Buttigieg is doing. The South Bend, IN Mayor is having a wonderful presidential run; he's going to make his official announcement sometime next week. The media and social media are fawning all over him: He's cool, he's calm, he's collected. Obama-esqe, you could say. And, he's got a unique strategy. #NeverPence.
RNC, freed from consent-decree limits, goes on ballot security offensive
The Republican National Committee (RNC) has unanimously approved a major new working group to focus on ballot security measures and support for candidates facing election challenges, following accusations of voting irregularities in key races in Florida, North Carolina, California, and elsewhere.
Statute of Limitations Will Be Hotly Disputed in Assange Case
The indictment that the Justice Department filed against Julian Assange in the Eastern District of Virginia charges him with a conspiracy to commit computer fraud. The conspiracy statute is Section 371 of the penal code, and the computer fraud offenses that were the objectives of the conspiracy are parts of Section 1030.
How Conservatives Scored a Stunning Upset in Wisconsin
On Wednesday, liberal-backed Wisconsin supreme court candidate Lisa Neubauer formally conceded to conservative-backed Brian Hagedorn after the official canvas of the vote only increased Hagedorn's lead of roughly 6,000 votes out of 1.2 million ballots cast.
Police make arrest after conservative Micheal Knowles doused in mysterious substance during 'Men are not Women' speech
Police arrested one person Thursday after the individual threw a mysterious substance on conservative commentator Michael Knowles.
Berkeley teacher/Antifa leader ordered to pay $20,000 for withholding public records of her activism
Judge rejects "obviously baseless assumption" that First Amendment condemns the "alt-right"
More Controversy: Cook County State's Attorney Kim Foxx Let Convicted Killer Off the Hook
"My son is not here anymore and she gave us all this hope and she promised us that this was going to be OK."
Woman Who Media Claims Created Black Hole Image Contributed 0.26% of Code
The media may have been overzealous giving Bouman in giving sole credit for the discovery.
UMN student gov set to vote on gender pronoun policy
Students could have been punished for using an incorrect personal pronoun, according to a previous version of a policy proposal at the University of Minnesota
Google Marks Pro-Life Film "Propaganda," But Labels Literal Nazi Propaganda Film "History"
A Google search for the new movie, "Unplanned" returned results labeling the film "Drama/Propaganda," while other films that are actual propaganda material do not receive the same designation. "Unplanned" is the story of a Planned Parenthood director who became pro-life after witnessing an abortion.
Court won't immediately stop wait-in-Mexico asylum policy
A federal appeals court put a judge's order on hold Friday shortly before it would have stopped the Trump administration from forcing asylum seekers to wait in Mexico while their cases move through U.S. courts.
2 Key Cases the Supreme Court Will Hear in April
Conversations about the Supreme Court this spring have been dominated by discussion of conspiracy theories about Justice Ruth Bader Ginsburg's health, Democratic presidential hopefuls' plans to "pack the Supreme Court," and a manufactured "controversy" over Justice Brett Kavanaugh teaching at George Mason University's Scalia Law School.
Short Circuit: A Roundup of Recent Federal Court Decisions
Cherry regulation, landfill corruption, and taking some air.
Ken Starr shielded Hillary Clinton in report on Vince Foster's death
The death of Vince Foster, a close associate of the Bill and Hillary Clinton, as well as Hillary's law partner in Arkansas, sparked lots of speculation by detractors of the Clintons. Was it really a suicide, as initially supposed, or was there foul play?
He's In: Pete Buttigieg Announces He'll Run on Abortion, Climate Change, and Remaking the Constitution
On Sunday afternoon, South Bend Mayor Pete Buttigieg officially announced his candidacy for president. He reminded Americans about his extremely liberal policies on abortion, climate change, and remaking the Constitution, as well as his reserved yet charismatic style. Thousands crammed into a warehouse to hear him speak, and a trio of men in shirts reading "BOOT EDGE EDGE" led the crowd in chanting the correct pronunciation of his name.
Putting American flags on police cars sparks backlash in Laguna Beach
A decision to affix an American flag graphic to the side of freshly painted Laguna Beach police cars is dividing residents, who are alternately praising the image as patriotic or panning it as too aggressive.
Economy & Taxes
NIMBYs Argue New Housing Supply Doesn't Make Cities Affordable. They're Wrong.
Tokyo is a shining example of how free market housing regulations can keep even big, growing cities affordable.
Sanders calls for ban on state right-to-work laws
Sen. Bernie Sanders (I-Vt.), who's vying for the Democratic nomination for president, called for a federal ban on so-called right-to-work laws in a Monday speech.
Poll: Just 17% of Americans think their taxes went down after the GOP tax cuts
Aren't "messaging" and salesmanship supposed to be Trump's great strengths? How did an almost across-the-board tax cut, the lone real domestic achievement of the GOP's period of total control of government, end up with fewer than one in five people believing that their taxes were actually cut? Even if only Republican voters believed that, the overall number would have been upwards of 40 percent across the entire population.
Split roll proposal is a recipe for disaster in California
With Tax Day approaching on April 15, it is often overlooked that property taxes are due on Nov. 1 and Feb. 1st. As the San Bernardino County Assessor, we work year around for homeowners and business owners to ensure that assessments are fair and accurate. However, a statewide ballot initiative that has qualified for the November 2020 ballot would drastically change how property taxes are assessed in California.
Massachusetts rolls out literal millionaires tax
If you live in Massachusetts and have managed to be successful enough to bring in seven figures this year, here's an important tip for you. Get out. Grab your stuff and the kids, toss everything in the car and keep driving until you cross a state line.
Ron Wyden's Plan to Drain Investors
A new Democratic idea to grab revenue: Tax unrealized capital gains.
International
No-Deal Brexit? Yes, if Macron Vetoes an Extension
This week European leaders will meet in solemn conclave, with and without Prime Minister Theresa May, to determine whether or not to extend the U.K.'s membership of the European Union and, if so, for how long. Brits have until recently paid relatively little attention to this occasion since it was generally agreed that the other EU members wanted the Brits to stay in. All doubts were on the British side, where a heated debate now seems to be moving towards a cross-party Con–Lab agreement to strike a pretend Brexit that would keep Britain inside most of the EU's economic institutions, regulations, and tariffs for an indefinite period. There's a lot to play for still – half the Tory party hates May's deal – but for the moment the ball is in the court of Brussels.
Turkish ruling party seeks rerun in Istanbul
The opposition party's candidate has criticized the plans of Turkey's ruling party plans to seek a repeat of the mayoral race in Istanbul and urged the party to acknowledge his victory.
Socialist Venezuela now an exploding supernova of spreading infectious disease
So much for all that free health care.
The Swedish Church Creates LGBTQ View of the Bible for Children, Identifies Jesus as 'Queer'
The Diocese of Västerås, a division of the Church of Sweden, is now giving away an LGBTQ guide for "Christian queer kids." Bible-believing Christians may be stunned to hear that this extreme guide describes Jesus as "queer" and Joseph as transvestite.
In Canada, Trudeau is sinking in the polls
While we're gearing up for an election that's still roughly a year and a half away, our friends in the Great White North have one coming up in October. This may not be very good news for the "golden boy" of Canadian politics, Prime Minister Justin Trudeau. He's got barely six months to turn things around for his administration and his political party. This week a new set of polling was released showing that Trudeau's Liberal Party has sunk six points in the polls since the SNC-Lavalin scandal broke in the news. And his lead over the Conservative Party was already tenuous to begin with.
Julian Assange: Wikileaks co-founder arrested in London
Wikileaks co-founder Julian Assange has been arrested at the Ecuadorian embassy in London.
New species of early human found in cave in the Philippines
Scientists announced the discovery of a new species of ancient human, Homo luzonensis, on Wednesday.
Feminists Couldn't Get Trans Ideology Out Of UK Public Schools, But Muslims Did
The parents' protests included pulling more than 600 Muslim children from school, and were incredibly effective. The LGBT lessons have stopped.
Peanut butter brand withdrawn from shelves because jar doesn't warn it contains nuts, despite the front of the label stating that it contains walnuts and pecans
Health and safety rules have been ridiculed after a brand of peanut butter was withdrawn because the jar does not warn it contains nuts. The Whole Earth product is called '3 Nut Butter' and makes plain on the front of the label that it contains walnuts and pecans as well as peanuts.
Millions of Chinese youth 'volunteers' to be sent to villages in echo of Maoist policy
Communist Youth League students to "spread civilisation" in countryside and "promote technology"
The Tories are on the brink
These numbers are already extraordinary, and they'll get worse for the Tories. I suspect that some of the survey work was done before this week's surrender and extension and all before The Brexit Party gets its European election campaign going. Even before they dive further, the numbers suggest that if a General Election were held now, the Tories might score the lowest vote share since 1832.
Short on electricity, food and water, Venezuelans return to religion
The people of Venezuela's largest slum were used to the blackouts that halt the flow of water, exhaust their supplies of expensive candles and fray their already thin patience.
Opinion
Solving Social Problems Will Never Be Easy
Beware simple, government-driven solutions to massive, knotty societal problems.
San Francisco's Slow-Motion Suicide
The city by the bay has survived earthquakes and fires. Can it survive itself?
Pete Buttigieg and the Most Convenient Narrative
Jim Treacher asks when Mike Pence has ever had a quarrel with Pete Buttigieg, pointing out that the vice president has never said anything negative about the South Bend mayor.
California Has Become America's Cannibal State
For over six years, California has had a top marginal income tax rate of 13.3 percent, the highest in the nation. About 150,000 households in a state of 40 million people now pay nearly half of the total annual state income tax.
What If No Democratic Presidential Candidate Gets Enough Delegates?
Over at Larry Sabato's "Crystal Ball" site, Kyle Kondik observes that considering the size of the field and the Democratic party's way of allocating delegates – no winner-take-all states, just a 15 percent threshold to win any delegates – the primary season could end with no candidate winning the necessary number of delegates and "the Democratic National Convention could hypothetically go to a second ballot."
A Roberts-Kavanaugh bromance?
"Conservatives' takeover of Supreme Court stalled by John Roberts-Brett Kavanaugh bromance." That's the headline of a story in USA Today.
Our Political Fights Are Bad Because We Don't Agree on the Rules
This is the last Jim-written Morning Jolt for a week. Enjoy the week leading up to Easter Sunday, and if you're going to be driving on I-95 South in Virginia, North Carolina, or South Carolina this afternoon, please stay out of the left lane.
The Opium Of California
The current frenzy of new IPOs – Uber, Lyft, Slack, Postmates, Pinterest and Airbnb – seems destined to reinforce progressive notions that California represents the future not just for the state, but the nation. It will certainly reinforce California's fiscal dependency on tech-dominated elites – half of the state's income taxes come from people making over $500,000 a year – and provide a huge potential multi-billion dollar windfall for the state treasury.
This Abnormal Life: How a Nice Guy™ Predictably Gets Played for a Chump
Rob and Lauren Lim are a Canadian couple with two young children. They have been together about 14 years, but a couple of years ago, Lauren "came out" as bisexual and started dating women, and the Lims tried "polyamory" until – plot twist! – Lauren decided she's actually a lesbian. So now Rob and Lauren are getting a divorce, and Lauren is engaged to Elyse Quail, a 26-year-old dance instructor. Did I mention that Elyse has been diagnosed with bipolar disorder and that, until 2016, she had been in a long-term relationship with a guy? Oh, and also, Lauren and her new girlfriend have decided that Rob's oldest son, Max, is actually a girl.