News of the Week for Mar. 31st, 2019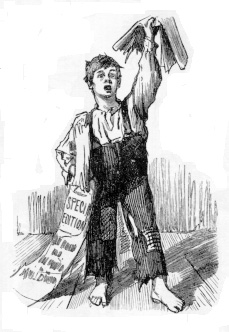 Gun Rights
Federal Court Finds California Magazine Ban Violates the Second Amendment
In one of the strongest judicial statements in favor of the Second Amendment to date, Judge Roger T. Benitez of the U.S. District Court for the Southern District of California determined on Friday that California's ban on commonly possessed firearm magazines violates the Second Amendment.
All knives stolen from Avon and Somerset Police knife amnesty bin
POLICE are investigating after a knife amnesty bin was ransacked – and all the knives stolen.
Mongrel Mob leader says members won't hand in their guns
Gang members will not be handing in their guns following the law reform announced by Prime Minister Jacinda Ardern, a Mongrel Mob leader has said.
Hide the Decline
Environment &
"Green Energy"
Sen. Mike Lee's remarks on the Green New Deal
Mike Lee Says Kids Are Good for the Planet; Washington Post Pounces
In a speech mostly dedicated to lightheartedly mocking the Green New Deal, Senator Mike Lee said the following, as reported by CNN
Physics Reveals "Green" Energy Sources Are Unrealistic And Unsustainable
Can existing "green" energy match the efficiency of fossil fuels? Mark P. Mills, senior fellow at the Manhattan Institute, shares his new report on The Federalist Radio Hour, where he examines the physics behind green energy proposals. Mills shows why the world is no where near ready to undergo this "urgent" transition demanded by climate change alarmists.
Yes, Babies Are a Better Solution to Climate Change Than the Green New Deal
One doesn't bring posters of tauntauns, Aquaman, and President Ronald Reagan riding a velociraptor while firing a submachine gun to the Senate floor without expecting a little bit of controversy.
Obamacare
Government in Healthcare
ACLU Sues Catholic Hospital for Refusing to Perform Transgender Surgery
I'm pretty sure that I've written those same two questions to open an article in the past. No doubt, considering how rapidly society is transforming, I will plagiarize myself again before everything is said and done. This time, I ask the questions because the ACLU has sued St. Joseph hospital in Eureka, Calif., for refusing to perform surgery on a woman who thinks she is a man.
War & Terror
The Russian military is on the ground in Venezuela in growing numbers
While we were all waiting for the Mueller Report with breathless anticipation, events in another part of the world were taking a dark turn. Embattled Venezuelan dictator Nicolas Maduro has been propped up by the Russians ever since his country began to collapse, but that support jumped to a new level yesterday. Russian military aircraft packed with troops arrived in Caracas. An already volatile situation has now shifted gears to become even more explosive.
I-68 shutdown was result of threat to kill President Trump, blow up Pentagon
West Virginia State Police said Interstate 68 was shut down several hours Wednesday near the border with Maryland after threats were made to kill President Donald Trump and to blow up the Pentagon.
India shot down a satellite. What does that mean for the rest of the world?
There's a new member of an exclusive space race club this week. India announced that they successfully shot down a small satellite in low Earth orbit. But if you think this is a reason for anyone other than India to celebrate, you'll probably want to reconsider that idea.
FBI now possesses data stolen by anti-regime group from North Korean embassy
Meanwhile, plans are being made for a summit between the U.S. and South Korea
National
Pete Buttigieg is picking up a following in Iowa
When I first heard about South Bend, Indiana Mayor Pete Buttigieg running for the presidency, I wondered if he might turn out to be a viable candidate, if still a dark horse. After that, he seemed to largely drop off the radar for a while. (With the exception of some odd commentary on "intergenerational justice.") But he's kept himself busy since then, particularly in Iowa, and it seems to be paying off. The latest polling coming out of the Hawkeye State shows that Buttigieg has jumped up into third place and has rounded up enough campaign contributors to qualify for the debates.
LAWSUIT: Univ. covered up alleged sex harassment to avoid appearing racist
Lehigh University is getting sued by a professor who claims the school ignored years of another professor's sexual harassment in an effort not to appear racist.
Colorado college speaker advocates 'legal rights' for Mother Earth
Fort Lewis College hosted Tom B.K. Goldtooth, a Native American activist who advocated for "Mother Earth" to be given legal rights.
Black Christian Disinvited from Cornell Debate Because She Believes in Traditional Marriage
Jannique Stewart, a pro-life speaker with Life Training Institute was invited to speak at an abortion debate at Cornell University but she was disinvited when the organizers realized she believes in the traditional Christian teachings on sexuality and marriage.
California's Elections Compromised… by State Legislature
"Republicans ignored the warnings"
A mysterious syndrome that makes marijuana users violently ill is starting to worry doctors
When she became so uncontrollably sick that she resorted to scalding her skin in a hot bath for the third time in a row, Mrs. X began to wonder whether it had something to do with smoking marijuana.
Paid Leave, Now with More Flexibility
Senators Marco Rubio and Mitt Romney, and Representatives Ann Wagner and Dan Crenshaw, have unveiled a new plan to help more families with newborns. The basic idea, which I've defended from common conservative and liberal criticisms, is to allow parents to take some of their Social Security benefits when they have children. The new plan would let them choose whether to take slightly smaller retirement checks for their first five years of retirement or begin receiving those checks a few months later.
Nebraska abuzz about Sen. Ben Sasse's future
The retirement of the University of Nebraska's president sparks speculation
Kim Foxx says Smollett's sweetheart deal is "available to all defendants." Court records tell a different tale.
Cook County State's Attorney Kim Foxx says her office treated accused celebrity hate crime faker Jussie Smollett in the same way that ordinary citizens facing similar criminal charges are treated.
NH Primary Source: Sununu considering U.S. Senate run, decision could come soon
HE'S THINKING ABOUT IT. Gov. Chris Sununu made it clear earlier this month that he's thinking seriously about running against Sen. Jeanne Shaheen next year in her bid for a third Senate term.
Whistleblower Leaks Google's "White Privilege" Diversity Training
A software engineer at Google has made another devastating reveal of Google's liberal bias.
Face-Eating Cannibal Killer
"Harrouff, as you will recall, was arrested in August 2016 when he was discovered biting off the face of 59-year-old John Stevens III, after having killed him."
Measles, once on the verge of being eradicated, is making a comeback
New York county declares a measles emergency, banning unvaccinated minors from public places.
Man gets 20 years for deadly "swatting" hoax
Tyler Barriss has shown little remorse for the death of Andrew Finch.
A Mole Hunt for Diversity "Bias" at Villanova
An atmosphere of fear-imposed silence makes it impossible to achieve a real liberal-arts education.
Short Circuit: A Roundup of Recent Federal Court Decisions
It wasn't about what was fair, it wasn't about what was honest, it was about winning.
Economy & Taxes
U.S. economy grew a slower 2.2% in the fourth quarter, new GDP figures show
Adjusted pretax corporate profits fall for first time in seven quarters
International
The European Parliament has voted in favour of Article 13
Critics argued that Article 13, and related legislation passed today by MEPs, risked infringing on freedom of speech
Theresa May Reportedly Told Tory MPs She'll Resign After Brexit Deal Goes Through
Parliament make vote on the Brexit deal on Friday.
No majority for any of Brexit options
Calls for a customs union with the EU were rejected by 272 to 264 votes while a call for a referendum to endorse any deal was rejected by 295 to 268 votes.
EU says new cars must include built-in speed limiters
Every new car built after May 2022 will be fitted with anti-speeding devices to alert drivers when they break legal limits, as well as in-built breathalysers to cut out engines when drink drivers get behind the wheel.
Spain refuses to apologise for conquering Mexico five hundred years ago
Spain's government has refused a demand from Mexico's new president that it apologise for conquering the country five hundred years ago.
Mother barred from knowing about daughter's gender dysmorphia due to her religious views
The High Court has restricted a mother from being told about her daughter's gender dysmorphia because of her religious views.
Confirmed: Boeing 737 Max software triggered Ethiopian Airlines crash sequence
It's horrible news, but with a silver lining for Boeing and the FAA. Investigators have determined that the stall-detection system at the heart of an earlier Boeing 737 Max jet crash late last year also activated in the Ethiopian Airlines crash earlier this month. No final conclusions have emerged in either investigation, but the news confirms suspicions that Boeing's new MCAS system on the 737 Max platform played significant roles in both deadly crashes
Mayday: Brexit deal suffers third defeat, 286-344; Update: EU rejects "managed no-deal"
"The implications of the House's decision are grave," Theresa May intoned after watching her Brexit deal with the EU fail in Parliament for the third time this month. The rejection of the Withdrawal Agreement – and a lack of any consensus on other alternatives – leaves the UK on a trajectory to just two outcomes. Either the British will crash out of the EU without a deal in two weeks, or they will have to participate in EU elections and postpone Brexit indefinitely
Venezuela returns to 'Middle Ages' during power outages Maria Lorente,
Walking for hours, making oil lamps, bearing water. For Venezuelans today, suffering under a new nationwide blackout that has lasted days, it's like being thrown back to life centuries ago.
Crisis in Venezuela a Matter of "Life or Death," "Liberty or Dictatorship," Says Interim First Lady
Interim Venezuela first lady Fabiana Rosales told lawmakers on Capitol Hill that the crisis in Venezuela is a matter of "life or death" and "liberty or dictatorship," according to a translation from Spanish.
Opinion
Pete Buttigieg Wants to Free You from Freedom
I scoffed at Pete Buttigieg when he announced he was running for president, but as I learn more about him, he seems pretty tolerable for a Democrat. He's a veteran, he's a Rhodes scholar, he became the mayor of a mid-sized city before 30, he speaks seven languages, he likes Chick-fil-A, etc. He's pleasant and well-mannered. He's a white male, which puts him at a disadvantage as a Democrat in 2019, but he more than makes up for it by being both gay and married to someone who happens to be gay. He's even inspired headlines from conservative writers like, "Next to Buttigieg, Beto Is a Joke." Plus, as a Hoosier I feel a certain element of pride in him, even though the only two things I know about South Bend are that it's adjacent to Notre Dame and it's nowhere near North Bend or North Bend.
Why The Left Can't Understand The Alt-Right
To conservatives it is obvious that Ben Shapiro is not a member of the alt-right. Why is that so hard for many on the left to understand?
Is Dan Crenshaw the GOP's Answer to the Democratic "Freshman Class"?
Dan Crenshaw is perhaps ideally suited to weigh in on the increasingly socialist disposition among young Americans. To the extent that the Republican party has managed to find a compelling answer to the sudden popularity of the Democratic rising stars who willingly place themselves on the far Left, it is best exemplified by the social-media savvy Crenshaw, who first skyrocketed to national attention after SNL comedian Pete Davidson mocked him for his eyepatch – which Crenshaw wears after having lost his eye in an IED attack in Afghanistan.
Socialism for Thee, But Not for Me
At the National Review Institute's 2019 Ideas Summit, a panel featuring the great Representative Dan Crenshaw of Texas, our Kevin Williamson, and Charlie Cooke on "the new Socialism" made the important point that most of today's socialists, even the self-proclaimed ones, either don't understand socialism, or want it implemented in a way that doesn't really touch their lives. Crenshaw noted that the U.S. House of Representatives had considered a motion to recommit that would limit the fees of trial lawyers; suddenly Democrats argued that it wasn't the role of Congress to interfere with wages, and that the market would sort out the appropriate level of compensation for trial lawyers. "Yes, the market knows, that's the point!" Crenshaw laughed.
In New Zealand, a Democracy Turns Against Itself
Under pressure, democracies have a nasty habit of acting like panicked crowds.