News of the Week for Mar. 17th, 2019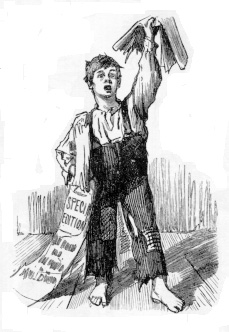 Gun Rights
Gov. Bevin signs permitless conceal carry bill into law
Kentucky Governor Matt Bevin has signed into law an NRA-backed measure which will allow people to conceal carry without a permit.
Florida Bill Would Make It a Crime for Minors to Post Pictures of Guns on Social Media
Clearly unconstitutional, of course.
Maryland lawmakers target state's handgun permit board over rate of granting appeals, seek to abolish panel
John H. Michel looked at a sheet of paper in front of him and read off the next number on a list to a few dozen people in the dimly lit conference room.
Sandy Hook Massacre: Gun Makers Lose Major Ruling Over Liability
The Connecticut Supreme Court dealt a major blow to the firearms industry on Thursday, clearing the way for a lawsuit to move forward against the companies that manufactured and sold the semiautomatic rifle used by the gunman in the massacre at Sandy Hook Elementary School.
New Zealand to ban semi-automatic weapons
The crowd in attendance at a vigil at Auckland's Aotea Square cheered loudly when Attorney-General David Parker said the Government would ban semi-automatic rifles
Missouri lawmaker proposes mandatory ownership of AR-15
A Missouri lawmaker has proposed mandating ownership of AR-15 rifles as well as handguns.
Connecticut Supreme Court Makes War On Civil Rights
The Connecticut Supreme Court has issued a terrible ruling, opening the way for survivors and heirs of Sandy Hook victims to sue Remington Arms Company. The decision flies in the face of federal law and the Constitution, and will be reversed by the U.S. Supreme Court. It can be understood only as a political, not a legal, action.
Hide the Decline
Environment &
"Green Energy"
Even Air Is Racist Now
Speaking as a white male, I realize that I really shouldn't speak as a white male. That's two strikes against me, right from the start. Race and gender are fluid, they're merely societal constructs, which is why white men need to shut up. So let me apologize up front. But out of all the things I feel guilty about, the thing I feel most guilty about is that I don't feel guilty about enough things. Sure, I'm directly responsible for all the evils in the world — me, personally, as an individual human being — by virtue of the immutable characteristics I was born with. My mere existence is a stain upon the world. I'm a blight on society. I am the problem. I realize all that, okay? I'm not some sort of fascist. But admonishing myself for things I can't control doesn't give me enough of a masochistic thrill. I'm always on the lookout for even more reasons to grovel for forgiveness, simply for being me. Please forgive me when I say I need to atone just for breathing.
Ocasio-Cortez Blames Pipeline That Hasn't Been Built Yet for an Oil Spill
Democratic New York Rep. Alexandria Ocasio-Cortez blamed the Keystone XL pipeline for leaking about 5,000 barrels of oil in rural South Dakota about two years ago.
One Hundred Trillion Dollars: Zimbabwe, Hyper-Inflation and the "Green New Deal"
You might think $100,000,000,000,000 is a lot of money, but in Zimbabwe's currency, it was equivalent to 40 cents on the U.S. dollar in 2015. What happened to Zimbabwe is difficult to describe without sounding racist. On the other hand, basically the same thing has happened in Venezuela, so the idiocy that causes hyperinflation is not limited to Africa, although that's small comfort to either Venezuelans or Zimbabweans. It would be wrong to say hyperinflation could never happen here, because if the Democrats ever obtain power again . . .
Green New Deal: Collateral Damage
The latest in the Clear Energy Alliance's series on the Green New Deal is titled "Collateral Damage." It itemizes some (by no means all) of the adverse effects that would follow if anyone actually tried to implement the pipe dream that goes by the name of the Green New Deal. For a comprehensive analysis of the disaster that would result from a far more moderate "green" energy program, check out this report.
Obamacare
Government in Healthcare
The Blind Ambition of Medicare for All
Helaine Olen thinks that people who say that Medicare for All is impossible to enact are surrendering to a corrupt political system.
War & Terror
Navy Wants 10-Ship Unmanned "Ghost Fleet" to Supplement Manned Force
As the Navy faces more complex threats to its manned ships from Russia and China, the service is moving quickly to field an unmanned "Ghost Fleet" – a new breed of armed unmanned surface combatants will add more sensors and weapons to the current fleet.
New Mexico compound members face terrorism-related charges
Last August, Siraj Ibn Wahhaj and four other adults were arrested at a remote compound in Taos, New Mexico. Siraj was wanted for taking his disabled son Abdul-Ghani Wahhaj from his mother's home in Georgia and disappearing. It turned out that Siraj and the other adults had been living at the compound with 11 children in poverty conditions. After arresting the adults and searching the compound, authorities found the body of Abdul-Ghani on what would have been his 4th birthday. He allegedly died during an Islamic exorcism ritual.
The Demented Politics of the New Zealand Terrorist
The terrorist attack by white supremacists in New Zealand is horrific. We are still awaiting details but the estimated death toll is now 49 with dozens injured.
China's F-35 Nightmare Is Coming True: Another Nation in Asia Is Going Stealth
How will Beijing respond?
National
College RA training guide: "Make America Great Again" example of white supremacy
A white supremacy pyramid graphic recently used at a training seminar for Reed College housing assistants states the term "Make America Great Again" is covert white supremacy.
In Her First Town Hall, Tulsi Gabbard Came Off As A Leftist, Not a Centrist
Tulsi Gabbard answered questions at South by Southwest, and she sounds pretty much like every other progressive Democrat running for president.
Nuclear rockets could open up solar system and help settle space. And NASA is interested.
A four-month journey to Mars? NASA is spending money on nuclear rockets again, and it's about time. They are the future of space travel and exploration.
Model Bill Seeks to Improve Intellectual Diversity on College Campuses
It's a sad fact that many American college students never get to see intellectual combat in action. They live in ideological monocultures where "progressive" faculty and administrators feed them the ideas they favor and conservative/libertarian ideas are demonized.
Poll: Iowa Republicans almost evenly split on whether someone should primary Trump
Meh. Yes, technically, GOPers there are divided 40/41 on whether Trump should be challenged. But the same poll has his job approval at 81/12 among the same group, which is roughly what the outcome of the caucuses would be if Larry Hogan or William Weld jumped in, I'm guessing. I wonder if Republican voters are open to seeing Trump primaried not because they're eager to vote for a different candidate but simply as an outlet for Trump fatigue. After nearly four years of Trump dominating Republican politics and national news in a way no other president has ever done, GOP voters may just want to be reminded that there are other strains of Republican politics still out there.
Federal court takes steps to unseal documents in Jeffrey Epstein related case
A three-judge panel in New York has taken the first step to unseal documents related to the Jeffrey Epstein case.
NY State Republicans once again move to split up the state
This feature is brought to you by the Wouldn't It Be Nice department of New York State News. After yet another wave of liberal policies being signed into law and sending more sensible citizens fleeing the state, New York Republicans have once again resurrected a favorite plan from days past. Republican Assemblyman David DiPietro has introduced a bill that would split up the Empire State into three sections. This wouldn't result in two new states, but rather three autonomous regions, each with their own governor and legislature.
SCOTUS to decide who is or isn't "effed"
NBC News decided to have a bit of fun with their headline while covering a case coming before the Supreme Court. They describe it as the court hearing "an unusual case about the f word," but it's not the F-word you're thinking of. At least not exactly.
Sarah Lawrence College "students of color" protesters issue 9-pages of demands, target conservative professor
"We demand that Samuel Abrams' position at the College be put up to tenure review to a panel of the Diaspora Coalition and at least three faculty members of color."
Girl Rescued By Colorado Safe Haven Wants To Thank Mother Who Chose Life For Her
Safe Haven Laws help moms who don't want to be moms relinquish their babies. They're a better alternative than abortion, but many people don't know they exist.
Minority students offered no-whites "safe space" racial healing circle
San Diego State University is set to host a "Racial Healing Workshop" for minority students and faculty later this month that aims to help students and professors of color get through college and career life.
Off the Richter Scale
Can the Pacific Northwest prepare for the cataclysmic quake that's coming?
California Assemblyman Joaquin Arambula, D-Fresno, charged with child abuse, takes leave from California Assembly
Assemblyman Joaquin Arambula, D-Fresno, has taken a voluntary leave of absence from the California State Assembly following the Fresno County District Attorney's office decision to charge him with misdemeanor child abuse.
Confirmation of Lowenstein's Paul Matey Flips 3rd Circuit to Republicans
The U.S. Senate voted by a 54-45 margin on Tuesday to confirm Paul Matey to the U.S. Court of Appeals for the Third Circuit.
Iowa State student government opposes freedom of association after learning it protects Christians
Didn't realize what protection for leadership requirements meant
In the 1970s, Bernie Sanders wanted to nationalize industries and create a 100% tax rate
It has become pretty standard for media outlets to defend socialists like Bernie Sanders and Alexandria Ocasio-Cortez by claiming they are being unfairly attacked by the right as extremists.
UMich targets Ben Shapiro with prof of Nazi history 'enwhitenment' talk
The same night as Ben Shapiro gave a speech at the University of Michigan, the school's history department held a separate event.
Man confessed to giving STDs to 3-year-old relative: court docs
A Texas man has confessed to raping a 3-year-old female relative, leading her to contract chlamydia and gonorrhea, court documents show.
Pelosi Supports Lowering Voting Age To 16: "Important To Capture Kids When They're In High School"
REP. NANCY PELOSI: I myself personally — I'm not speaking for my caucus — I myself have always been for lowering the voting age to 16. I think it's really important to capture kids when they're in high school when they're interested in all of this when they're learning about the government to be able to vote. That — that is not necessary — you know, in other words, some of the priorities in this bill are about transparency and openness and accessibility and the rest, that's a subject of debate. But my view is that I would welcome that.
That Death Metal Lover in Your Office Isn't Desensitised to Violence, Study Shows
Death metal has a reputation. Its lyrics and imagery revel in a stomach-churning zone of ultra-violence, profanity, and torment.
Solar Panel Splits Water to Produce Hydrogen
A research team in Belgium says its prototype panel can produce 250 liters of hydrogen gas per day
Ex-diversity officer smacked with massive FINE after giving husband fellowship
A former University of Connecticut diversity officer gave her husband a fellowship worth over $50,000.
Baltimore Mayor landed sweet deal selling her self-published books
Baltimore Mayor Catherine Pugh has a lengthy resume, having worked in public relations, as an editor for the Baltimore Sun, co-owner of a television station and member of both the City Council and state assembly before taking her current position. But did you know she was also a published author? Well… "published" is technically correct, but perhaps a bit misleading since her series of children's books were actually self-published.
SUNY New Paltz leaders vote to rename dorms named after town's 17th century settlers, citing slavery
Dissenting council members strongly object to decision
The PC censors target a lesbian author
Shakespeare was never a 16th-century Moorish general in Vienna, but he had the temerity to write about one in "Othello." George Eliot was never a crabbed and megalomaniacal mythologist, but she dared to create the gloriously appalling Mr. Casaubon in "Middlemarch." And Leo Tolstoy wasn't an adulterous woman – indeed, he was a man – yet he gave the world one of the most compelling and memorable portraits of female adultery in "Anna Karenina."
How we speak was shaped by our ancestors giving up raw meat
The way most of us speak today is shaped in part by how long ago our ancestors gave up chewing tough, raw meat.
Short Circuit: A Roundup of Recent Federal Court Decisions
A police schism, a profanity-laced raid, and Mustangs over Berlin.
Physicists have discovered that rotating black holes might serve as portals for hyperspace travel
Narrator: Black holes skirt the line between science fiction and science fact. On the one hand, scientists have seen real black holes in action, consuming unsuspecting stars that pass too close. But where reality ends and fiction takes over is at the edge of a black hole — a place called the event horizon, where no spacecraft has ever gone.
Looks like Joaquin Castro is going to face John Cornyn in 2020
It appears Texas Democrats are hoping the 2018 Beto-mania (which failed – but gave them hope) transitions into Joaquin-mania in 2020.
Registered child sex offender participates in library's drag queen program
Remember that saying used to promote literacy in schools, "Reading is fundamental"? Well, I like that slogan but there are limits. Reading is not fundamental if the reading is being done to young children in a public library by a registered child sex offender. Good heavens are there no boundaries on human behavior that protect the most vulnerable of us from the predators in the world worth keeping anymore?
Operation Varsity Blues scam artist faked students' race, ethnicities
One little tidbit from the FBI and DOJ's investigation known as Operation Varsity Blues that hasn't received much attention is the fact that William "Rick" Singer gamed affirmative action consideration to get the students into college. The con artist faked the racial and ethnic identification of students in the pay for play college admissions scandal. In other words, Singer was following the example of Elizabeth "Fauxchahontas" Warren when submitting college applications for the children of the wealthy and connected.
Economy & Taxes
The U.S. Now Has More Millionaires Than Sweden Has People
The number of wealthy households in the U.S. reached a new high last year, roughly equivalent to the entire population of Sweden or Portugal.
International
How Democratic Socialism destroyed Venezuela
No matter what the Democratic Socialists say, socialism always ends like Venezuela and Cuba, not Norway or Finland. It is not a difference in how socialism is applied, but in the fact that Venezuela and Cuba are socialist and countries like Norway and Finland are not.
China database lists 'breedready' status of 1.8 million women
Dutch researcher finds cache of information including phone numbers, addresses and ages
U.K. pornography block to take effect next month
Viewing free internet porn in the United Kingdom is about to become markedly trickier when new legislation which seeks to protect children from internet excrement comes into effect as soon as the first of next month.
"No end in sight": Looting, starvation on fourth day of Venezuelan blackout
Venezuela's national blackout has extended to its fourth day, the longest in world history for a developed nation, and the New York Times sees "no end in sight." Not only does there seem to be no plan to restore power, the Maduro government does not show any signs of mustering the resources to carry one out even if it had one.
Theresa May Heads To Strasbourg To Meet EU Leader Ahead of Tuesday's BREXIT Vote
With the March 29 deadline looming, Tuesday's vote is, according to the BBC, "the big one"
Caracas goes dry
Bloomberg has a vivid story on one of the incidental effects of Venezuela going dark: it's going dry too. Its water system, designed to run on electricity, has now become at least intermittently inoperable.
Caracas Goes Thirsty as Power Crisis Shuts Down Water Plants
Caracas began going dry Monday as Venezuela's power crisis put utilities out of commission, risking supplies for 5.5 million people, many of whom found themselves reduced to carrying buckets of filthy river water.
Slovenian woman accused of insurance fraud after sawing off her hand
The woman had taken out five insurance policies in the previous months.
Brexit: Parliament Rejects Leaving EU Without Deal, Will Vote to Extend Deadline
May to Parliament: "The legal default in UK and EU law remains that the UK will leave the EU without a deal unless something else is agreed."
Shooting In Austin Near SXSW Leaves at Least One Person Injured, Police Confirm
The celebratory mood Saturday night at the South by Southwest festival in Austin, Texas ended in chaos, after a shooting erupted at the corner of 6th Street and San Jacinto, according to an eyewitness report from the scene.
New Zealand Threatens 10 Years In Prison For "Possessing" Mosque Shooting Video Featured
New Zealand authorities have reminded citizens that they face up to 10 years in prison for "knowingly" possessing a copy of the New Zealand mosque shooting video – and up to 14 years in prison for sharing it.
Opinion
If Conservative Alumni Were Smart, Here's How They'd Punish Campus Hooliganism
Why hasn't every campus conservative group in the country made it clear to their administration that, if they try shutting down conservative speech, alumni donations from conservatives will evaporate?
A Mild-Mannered Radical
Former Indiana Gov. Mitch Daniels' totally insane, very practical ideas about how to fix college debt, reform entitlements, and redefine social justice
What a Non-Scandal Can Teach Us about the Challenge of Being a Conservative Professional
Late last week I saw an intriguing headline over at Powerline – "High-level DOJ was VP of group that opposed Alito's nomination." The story was a bit surprising – especially considering the general quality of the Trump administration's Federalist Society nominees. Trump's nominee for assistant attorney general, Jessie Liu, had once served as vice president for a group called the National Association for Women Lawyers (NAWL). When she was serving as vice president, NAWL's Committee for the Evaluation of Supreme Court Nominees sent a letter opposing Justice Alito's confirmation to the Senate Judiciary Committee. The letter was under the signature of the chair of the committee, but it was on NAWL letterhead, which included Liu's name.
Socialism and The "Experts"
New York magazine has produced a list of the "best books to understand socialism" that is so stupefyingly inane that you wonder if this is intended as satire or a really big put on. But no—they are quite earnest about this list, because it was curated by "experts."
Working As A Waiter In Ohio Taught Me That The Rest Of America Doesn't Live And Breathe Politics
You can learn a lot by being a waiter. You learn how to manage situations when they go wrong. You learn how to relate to people with different life experiences. You learn how to deal with entitled people and garner a new appreciation for anyone in the service industry.
Getting Over the New Deal with Janus
Last year's decision in Janus v. AFSCME (2018) is properly seen as a landmark ruling in the area of compelled speech (e.g., here and here), but it is more than that. By overruling Abood v. Detroit Board of Education (1977), the Supreme Court in Janus acknowledged that its extension of private-sector labor law precedents concerning union-security clauses to the public sector was erroneous. I have previously written about "the road to Abood" (here and here), and explained why the Court's poorly-reasoned decisions under the National Labor Relations Act (NLRA) should not govern arrangements involving government employees. Justice Alito, who authored Janus and the decisions leading up to it, scathingly dissected the Court's NLRA precedents, most of which were issued during the heyday of the Warren Court.
7 Reasons Why the Equality Act Is Anything But
Most Americans dont want a nationwide bathroom requirement, health care mandate, or "preferred pronoun" law based on gender identity, but congressional Democrats seem to think it's time to impose them.
"I Perfectly Understand Why This Kills People": Former Transgender Jamie Shupe Details How Process Affected Him
Following up on his viral essay in The Daily Signal, former transgender and nonbinary person Jamie Shupe joins us on the podcast to share more details about his journey, how the mainstream media lost interest once he went back to being a man, and why he thinks it hurts men and women to promote transgenderism. Read the interview, posted below, or listen to the interview on the podcast.
"Golden State" Depicts A World When Telling The Truth Becomes A Crime
Ben H. Winters' detective novel 'Golden State' tells of a dystopian future where honesty is rigorously policed, and succeeds as thought-provoking entertainment.
"At Stanford, she said, she saw students rely on their parents to set up play dates with people in their dorm or complain to their child's employers when an internship didn't lead to a job."
"She" = Julie Lythcott-Haims, "the former dean of freshmen at Stanford and the author of 'How to Raise an Adult: Break Free of the Overparenting Trap and Prepare Your Kid for Success,'" quoted in "The Unstoppable Snowplow Parent/Helicopter parents are so 20th century. Snowplow parents keep their children's futures obstacle-free — even if it means crossing ethical and legal boundaries" (NYT).
New Zealand's handling of mosque massacre shows why Americans are lucky
Freedoms of the press and speech are something which is near and dear to my heart. The ability for people to say what they want or broadcast what they want – without fear of government reprisal – is a key pillar of freedom and liberty. I may not like what someone posts on social media or expresses in a newspaper, blog, TV, or radio – but I will defend their ability to give an opinion or air their content.
Bad Sex Advice for $250 an Hour
Becoming a licensed marriage and family therapist in California is so easy that even people who are against marriage can do it, as is the case of "sex-positive" therapist Moushumi Ghose. She has a "private practice specializing in sexuality, alternative relationships and lifestyles including kink, polyamory, gender non-binary, lgbt and more." Not sure what the "and more" might include, but Ms. Ghose identifies as "queer" and has written at length of her opposition to monogamy, so she is theoretically in favor of anything except normal heterosexual relationships.