News of the Week for Jan. 20th, 2019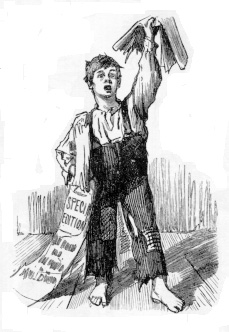 Gun Rights
Proposed gun confiscation in Virginia comes with few strings attached
The governor of Virginia, Ralph Northam, decided to start the new year off with a bang. Or perhaps we should say a reduction in bangs. He submitted new gun control legislation with some serious teeth in it and a disturbing lack of details. Under Northam's plan, assuming it's enacted, Virginia will not only ban the sale of a potentially wide variety of common firearms but allow the police to confiscate them from any residents already owning one.
Hide the Decline
Environment &
"Green Energy"
Dark Green Money Reveals Vast Self-Dealing Network in Canada's Climate Change "Leadership" like Green New Deal Proposal says Friends of Science
"Dark Green Money" is a new report by Robert Lyman with a revealing glimpse of the vast self-dealing network of foreign billionaire foundation funding environmental groups' climate change initiatives, says Friends of Science Society, much like what is being proposed in the US for the Green New Deal.
Obamacare
Government in Healthcare
Men who identify as women are being invited for cervical smear tests even though they don't have a cervix
However, women who identify as male are not being offered crucial routine breast screenings or cervical cancer checks
Nurse who stole opioids wins her job back because addiction is a disease, arbitrator rules
She would, for example, file paperwork falsely showing a resident had requested a narcotic, then falsify charts to show they had received it, when in fact she used it herself
War & Terror
Russia's Hypersonic Nuke Is a Warning to America
"Avangard launches atop a rocket before separating and gliding toward its target at an altitude just below the upper limit of the atmosphere and a velocity 20 times the speed of sound or faster. No existing U.S. missile defense system can target a vehicle moving that fast at such a relatively low altitude for a strategic weapon. But some think otherwise–that's the problem.
Yellow Vest protestor shot in the back of the head by French police
Meanwhile, President Emmanuel Macron starts the French version of the Tea Party townhalls.
US Navy chief refuses to rule out sending carrier through Taiwan Strait despite China's growing military capabilities
Admiral John Richardson says there are "no limitations" on type of ship that can pass through what US maintains are international waters
National
More Than 30 UT Students Doxxed for Crime of Being Conservative
More than 30 students at the University of Texas have been doxxed by a student antifa group, typically for the crime of joining conservative clubs or being spotted at lectures held by conservative speakers.
Republican Steering Committee votes not to seat Steve King on any committees
"We believe in swift action, because we do not believe in his words," McCarthy says
Scientist still can't decide if Oumaumua was an asteroid or an alien craft
When the interstellar object named Oumaumua hurtled through our solar system, scientists were simultaneously excited and confused. It was the first object discovered in our neighborhood which definitively originated somewhere else in the galaxy. But it also acted strangely, exhibiting a bit of acceleration which couldn't be accounted for by the sun's gravity.
Supreme Court can't decide whether to decide key LGBT cases
The Supreme Court has been presented with two sets of cases relating to issues at the core of the LGBT agenda. Bostock v. Clayton County, Georgia and Altitude Express Inc. v. Zarda raise the question of whether discrimination against an employee because of sexual orientation constitutes prohibited employment discrimination "because of. . .sex," within the meaning of Title VII of the Civil Rights Act of 1964. Lower courts have divided on this question, and it's one that clearly ought, definitively, to be settled.
'Waking up White' conference comes to Maine
The University of Maine at Fort Kent is hosting a speech by Debby Irving, who wrote "Waking Up White and Finding Myself in the Story of Race."
UCLA to host conference on "comparative pornographies"
Two-day conference aims to explore differences between European and Asian pornography, consider intersectional approaches between two genres
Lesbian Professor: "How Has the Form of Your Child Been Culturally Interpreted?"
Hanna McCann is a lesbian and a feminist (but I repeat myself) who has a Ph.D. and teaches Gender Studies at the University of Melbourne. She is a man-hating anti-heterosexual ideologue, a proponent of queer theory, and the author of Queering Femininity: Sexuality, Feminism, and the Politics of Presentation. No one outside the world of academic feminism had ever heard of Dr. McCann, however, until last week she reported the result of a "brainstorm" she and her girlfriend had about "ways to ask about just-born children without gender"
Stanford Daily forced to defend itself against accusations of leftist bias after internal document leaked
Potential editor in chief called on paper to embrace bias
"Restorative justice" in action
"Restorative justice" is a euphemism for trying to impose less punishment on disruptive students because these students are, as a group, disproportionately African-American. The motive for "restorative justice" is racial. The sociology/pedagogy brought to bear on its behalf is superstructure, to put it as kindly as I can.
Federal judge: No citizenship question on 2020 census
A question on the decennial census to note citizenship status does not violate the Constitution, a federal judge ruled earlier today – but it still won't be on the 2020 form. Judge Jesse Furman issued an order blocking the addition of the question thanks to "a veritable smorgasbord of classic, clear-cut … violations" of the Administrative Procedures Act. The long-awaited ruling might put the administration in a time crunch if it hopes to win an appeal and get the question on the form
Beto O'Rourke: I'm open to a conversation about whether America can still be managed under its original principles
Isn't this guy supposed to be the "centrist" in the race, the fake progressive trying to muscle in on Bernie's turf?
Twenty Things You Probably Didn't Know about Kamala Harris
A trip through the life and career of the California senator as she gears up for a probable presidential run
New Evidence of Superconductivity at Near Room Temperature and High Pressure
Researchers at the George Washington University have taken a major step toward reaching one of the most sought-after goals in physics: room temperature superconductivity.
A Lawsuit Claims Rep. Sheila Jackson Lee Retaliated Against A Staffer Who Planned To Sue The Congressional Black Caucus Foundation Over An Alleged Rape
The woman, identified by a pseudonym, claimed in a lawsuit that she was raped by a former employee of the Congressional Black Caucus Foundation. She says Jackson Lee fired her as she was preparing to pursue legal claims over the alleged assault.
Oregon Could Become the First State to Require In-Home Surveillance of Newborn Babies
If Oregon Governor Kate Brown has her way, the Beaver State will become the first to require universal home visits for newborn children in the care of their own parents.
Third cat tests positive for bubonic plague in Wyoming
For the third time in recent months, a cat has tested positive for bubonic plague in Wyoming, the state's Department of Health reports. No human cases have been identified, but health officials warn the disease can be passed to people from infected animals.
Former Staffer Claims Sheila Jackson Lee Fired Her After Rape Allegtion
Believe all women!
Texas A&M English prof candidates better have a 'feminist' or 'queer' 'agenda'
Texas A&M University-Commerce is willing to fork over nearly $70,000 per year for a new English professor.
Sen. Sasse Introduces Resolution Making it Unconstitutional to Deny a Nominee Public Office for Membership in Knights of Columbus
"It is the sense of the Senate that disqualifying a nominee to federal office on the basis of membership in the Knights of Columbus violates the Constitution of the United States"
Harvard violates Title IX by adopting guidelines that call "traditional masculinity" harmful, complaint says
Provides "significant assistance" to American Psychological Association
Fifth Circuit Ruling Dismantles Planned Parenthood Talking Points
A ruling issued tonight by the Fifth Circuit Court of Appeals has torpedoed several of the abortion-rights movement's key talking points in defense of Planned Parenthood.
Fifth Circuit Delivers Huge Blow to Planned Parenthood in Texas
Texas stripped Medicaid funding to Planned Parenthood after videos showed the organization breaking state and federal laws.
Sen. Ben Sasse Blasts Kamala Harris, Mazie Hirono for Anti-Catholic Bigotry in Fiery Floor Speech
Nebraska Senator Ben Sasse delivered a fiery speech on the floor of the Senate Wednesday, rebuking his colleagues who have tried in recent months to impose religious tests for nominees to the federal judiciary. The junior senator from the Cornhusker State also introduced a resolution reaffirming the Constitution's religious liberty protections.
Supreme Court Drops February Argument on Census Citizenship Question
The U.S. Supreme Court scrapped plans for a Feb. 19 argument involving the Trump administration's plan to add a citizenship question to the 2020 census.
Judge rules Syracuse can punish students for using the free speech it guarantees them
"Contradictory" ruling that encourages contract violations
Georgia TA: 'Some white people may have to die…'
The TA previously compared Southern whites to "autistic kids."
Mazie Hirono Doubles Down, Calling Religious Protections the "Alt-Right's Position"
In a statement on the Senate floor yesterday, Mazie Hirono (D., Hawaii) doubled down on her attacks against the Catholic group the Knights of Columbus and accused her colleague Senator Ben Sasse (R., Neb.) of "embrac[ing] the alt-right position" by offering a resolution rebuking the use of unconstitutional religious tests.
The Catholic Bonfire At The Stake
Good morning from Dublin. It is really interesting to observe US public controversies from outside the American bubble. I am startled by the massive controversy that has erupted over the Covington (KY) Catholic school boys and the Native American man, Nathan Phillips, in the aftermath of the March For Life. Several video clips of the confrontation between an elder of the Omaha tribe and a large group of Catholic high school boys wearing MAGA hats have gone viral. Here's a news story about the video, summing up the basics of the controversy.
The Media Wildly Mischaracterized That Video of Covington Catholic Students Confronting a Native American Veteran
Journalists who uncritically accepted Nathan Phillips' story got this completely wrong.
Mazie Hirono can't stop talking about Catholics
After Democratic Senator Mazie Hirono of Hawaii (with an assist from her California colleague Kamala Harris and John Kennedy) decided to declare the Knights of Columbus a terrorist group or something, there was some significant pushback from the rest of the upper chamber. They went so far as to pass a unanimous consent decree (introduced by Ben Sasse) reaffirming the unconstitutionality of religious tests for office and rebuking the Senators raising these issues. So that probably showed Hirono the error of her ways and convinced her to slow her roll, right?
Pete Buttigieg… dark horse 2020 contender?
So who's ready for President Pete Buttigieg?
Watch Company Launches Response To Gillette "Toxic Masculinity" Ad; It Goes Viral
On Tuesday, Egard Watch Company released an advertisement on YouTube in response to Gillette's controversial ad regarding alleged "toxic masculinity."
Economy & Taxes
Philadelphia's Soda War
A tax on sweetened beverages harms businesses and achieves none of its goals.
California'[s Largest Utility Plans Bankruptcy As CEO Makes For The Exit
Geisha Williams is stepping down as the CEO of PG&E Corp., the largest utility in the U.S., while potential liability over recent California wildfires drives the company into bankruptcy.
Poll: Solid majority of Americans support raising highest income tax rate to 70%
Confession: For the last few years, every time I've seen a new "Pressure building under Yellowstone" headline on Drudge, I've felt a little more okay about it.
Oregon's scheme to defy Janus, prop up unions and rob workers
Here's a case you'll want to keep an eye on in the months ahead. Since the decision was handed down in Janus v AFSCME, public sector unions, in particular, have been on the ropes. No longer able to extract union dues (or "agency fees") from workers and use them for political speech the employee may disagree with, the cash cow has largely ceased giving milk. But unions in Oregon clearly aren't ready to go down without a fight. Legislators in the Beaver State are now moving forward with a bill clearly designed to subvert the Supreme Court decision and keep money flowing into the union coffers.
Oregon Likely to Become the First in the Nation to Adopt Statewide Rent Control
And that will probably make housing less affordable, not more.
International
Who is Venezuela's Juan Guaido, the new rival to Maduro?
This weekend we looked at the welcome news that both the United States and the Organization of American States had joined numerous other nations in condemning the administration of Venezuelan dictator Nicolas Maduro, declaring his presidency illegitimate and supporting the National Congress in that country. Owing to provisions in the Venezuelan constitution (or what's left of it after Maduro basically gutted it), if the tyrant was actually found to be illegitimate and removed from office, that would mean that the leader of the National Congress would be in a position to assume the presidency. That person is Juan Guaido.
The German Government Forcibly Removed These Children From Their Parents Over Homeschooling
The Wunderlich family wanted to do what thousands of families in America do with no questions asked: educate their children at home.
Parliament Rejects May's Brexit Deal
The Brexit deal painstakingly negotiated by British prime minister Theresa May over the past two years was rejected overwhelmingly by Parliament on Tuesday.
A South American bloc is forming to counter Venezuela
There was a time when Venezuela was one of the major leaders in South American affairs, both in exports and political influence. But the rest of the continent has become increasingly alarmed at the deterioration of the country under the dictatorship of Nicolas Maduro. In past years, the Union of South American Nations (UNASUR) was the primary force in establishing South American policy. Hugo Chavez was key to bringing that alliance together, but recently, several countries have curtailed their participation. Now a new group called Prosur is being formed for the express purpose of countering the influence of Maduro.
Will May Survive Her Brexit Defeat?
After two years of political dysfunction, the British prime minister's future is as unclear as her country's.
More Than Half of Coffee Species Are in Danger of Extinction
A new study finds that 60 percent of species of coffee could go away—with potential collateral to your morning cup of joe.
Venezuela children left behind as parents flee to find work abroad
Yusneiker and Anthonella have been living with their grandmother since their father left Venezuela and its collapsing economy last year for Peru, to try and earn enough to feed them. Two years earlier, their mother fled for the Dominican Republic for the same reason.
EU Tells Theresa May to Cancel Brexit
UK government setting stage for second referendum, Nigel Farage warns
Doctors Saved Man's Life by Pumping 15 Cans of Beer Into His Body
A man dying from alcohol poisoning was saved after doctors in Vietnam pumped 15 cans worth of beer into his body.
Pirates of the Caribbean: How Venezuela's near collapse is causing a crisis on the seas
Families are scavenging to survive. It's not quite Somalia – but it isn't far off
Opinion
The EU offers its members a terrible choice: integration or democracy
The EU is not only undemocratic in itself; it also degrades the internal democracy of its constituent nations.
Blaming Masculinity Will Only Make The Male Crisis Worse
While the American Psychological Association calls attention to male needs and crises, which I celebrate as a researcher and practitioner in the field, it then falls into an ideological swamp.
A village can't replace two parents
Hillary Clinton said, "It takes a village" to raise a child. Look at children referred to Clark County Juvenile Justice Services, however, and it's clear a village can't replace two parents.
American Exceptionalism and U.S. Grand Strategy
Conservative Republicans should embrace and think seriously about it. One liberal Democrat already has.
Rep. Tom McClintock: How cloture killed the 115th Congress
Whittier's lament is an appropriate epitaph for the 115th Congress: "Of all sad words of tongue and pen, the saddest are these: it might have been."
The Democratic Party's Holy War On Christian Orthodoxy
Catholicism isn't incompatible with the Constitution. The same can't be said for Progressivism.
A World Without Norms: The Influence of Judith Butler's "Gender Trouble"
That question is sometimes raised when I relate the latest outburst of madness from academia (e.g., "How has the form of your child been culturally interpreted?") or from popular culture (e.g., Gillette's advertising attack on "toxic masculinity"). Indeed, this spiraling descent into insanity has disturbed many feminists themselves.
The United Nations is trying to grab control of worldwide immigration policies
While President Donald Trump seeks funding for a border wall, the United Nations is seeking control of migration policies worldwide, with a campaign configured to undermine America's sovereignty and control over its own borders. And, yes, if the U.N. has its way, America will help pay for it.
Democratic Senators Are Getting Way Too Comfortable With Religious Tests
This new year will quickly reveal to the American people whether some Democrats in Washington have resolved to abandon their overused—and unconstitutional—religious test for office.
States should not be granted absolute immunity Jan18 by Thomas Mitchell
The U.S. Supreme Court heard arguments in a case this past week that could alter the ability of a private citizen to seek justice in his state's courts when public employees from another state abuse their powers and step over the line of common decency. The case is titled Franchise Tax Board of California v. Hyatt.
When Everything Is Political Nothing Works
I have a fan group on Facebook. (Sarah's Diner. If you have a burning need to join, just ask. Someone will approve you within a week or so. But read on first.) The fan group has some peculiar rules, considering I'm a writer at PJM and have a distinctly political (at least in patches) personal blog. Oh, yeah, and I post at Instapundit too.