News of the Week for Dec. 9th, 2018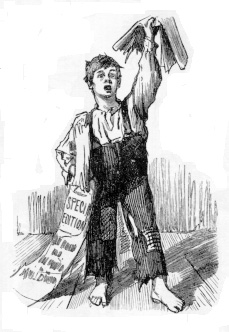 Gun Rights
74-Year-Old Woman Uses Her Gun To Fend Off A Burglar With A Long Rap Sheet
A 74-year-old woman was sleeping near her newly acquired handgun when she heard a burglar breaking into her home in the middle of the night in late November. As the intruder made his way up the stairs of her Leavenworth, Kansas home, she called 911 and grabbed the .22 caliber handgun she'd purchased that week after "previous burglary attempts."
Tougher Gun Laws Among New Nevada Governor's Top Priorities
Gov.-elect Steve Sisolak says tougher gun laws are one of his top priorities as he takes the top office in Nevada.
Appeals Court Upholds New Jersey High-Capacity Magazine Ban
A federal appeals court upheld on Wednesday a New Jersey state law prohibiting the sale of high-capacity magazines.
How Gun Ownership Saves Lives
In the United States, burglars generally try to break into homes that are unoccupied. We tend to take this fact for granted, but it isn't true everywhere. There are advantages to breaking into residences when the owners are home: you can force them to tell you where valuables and drugs are kept, rather than having to search. And if a woman is present you may choose to assault her. This is why, in countries where gun ownership is rare, invasions of occupied homes are much more common.
Hide the Decline
Environment &
"Green Energy"
Ocasio-Cortez: "We can use the transition to 100% renewable energy as the vehicle" to establish economic and social justice
She really let the cat out of the bag here, admitting that the left views climate change as a "vehicle" to achieve their social and economic goals.
California gives final approval to code requiring solar on new homes
It's the first building code of its kind in the US.
Ocasio-Cortez: "Inevitable" Global Warming Governance Will Create "Economic, Social, and Racial Justice"
"It's inevitable that we can use the transition to 100% renewable energy as the vehicle to truly deliver and establish economic, social, and racial justice in the United States of America"
US ends its reliance on foreign oil for the first time in 75 years
America turned into a net oil exporter last week, breaking almost 75 years of continued dependence on foreign oil and marking a pivotal — even if likely brief — moment toward what U.S. President Donald Trump has branded as "energy independence."
Obamacare
Government in Healthcare
Medicare4All: An Economics Lesson
This in response to a request for a comparison of Medicare reimbursement levels to commercial (private sector) carriers.
California lawmaker proposes offering Medicaid to all illegal immigrants
The legislation is being introduced ahead of the very progressive Governor-Elect Gavin Newsom entering office.
War & Terror
North Korea expanding, not abandoning missile bases
That next summit meeting between President Trump and Kim Jong-un needs to have a few blank spots on the agenda to leave room for new items of business. One of them should be the latest satellite pictures showing that two of Kim's missile bases up in the mountains are not only failing to be dismantled but show signs of ongoing work to expand them. The Independent has some of the photos and details this week.
China's Djibouti Base: A One Year Update
China's first overseas military base provides an interesting test case for its global ambitions.
New ISIS Threats Include Biological, Radiological Warnings
Threat images distributed by ISIS-supporting media groups in their regular campaign of recruitment and incitement materials have in recent days included suggestions of radiological and biological attacks.
National
Astronomers Are Tracking Four Potential Interstellar Objects Now In Our Outer Solar System
Using detailed computer models of asteroidal-type objects between the Sun and Jupiter, two Harvard University researchers find that at least four known objects are likely to have origins from outside our solar system.
What Is "Ballot Harvesting," And How Did California Dems Use It To Nuke The GOP?
As the polls closed on election day last month, six California Republican House candidates, including Representatives Dana Rohrabacher, Steve Knight, and Mimi Walters, were ahead in their respective races. However, as the absentee and provisional ballots rolled in over the intervening weeks, all six lost to their Democratic opponents.
Elementary-level books nearly even with college-level in "common reading programs," study finds
"Below what you would hope," but colleges looking for "accessibility"
Grandma mistaken as transgender, sent to all-male jail
A grandma was mistakenly sent to an all-male jail in Florida because staff mistook her as transgender – and now she's suing over the nightmarish screw-up, according to a report.
Forget weed. Some Oregonians want to legalize psychedelic mushrooms
Oregon's Secretary of State has just approved language for a potential ballot initiative that would legalize psychedelic mushrooms.
Stanford admin suggests frat takes down American flag
A Stanford University alum claimed that an administrator persuaded his now-defunct fraternity to take down its American flag.
Springfield College Attempts To Ruin Professor's Life For Teaching About Male Writers
The case of Professor Dennis Gouws at Springfield College in Massachusetts provides the best-documented instance of how campus show trials work.
Midterm mystery: Who hacked the NRCC?
And not just who, but also why – and for some Republicans, when. Hackers gained access to the National Republican Congressional Committee's systems for an extended period of time, tracking the activities of four "senior aides" for "several months," Politico reported yesterday. The NRCC brought it outside security consultants and then the FBI, but apparently no one knows who conducted the hack.
Scorched earth: WI Republicans strip powers of governor, AG after midterm losses
Tony Evers will take the reins in Wisconsin in a little over a month, but at least Republicans are graciously relieving him of some of Scott Walker's old workload. That's the reason the GOP is stripping powers from the governor's office, right? And to think every Democrat in the state legislature opposes this oh-so-kind gesture!
Former Attorney General William Barr is Trump's leading contender for AG: report
Former Attorney General William Barr is President Trump's top prospect to be nominated as attorney general, multiple people familiar with the discussions told The Washington Post.
A Promising Male Birth Control Trial Is Finally Happening, But Some Women Are Furious
Though the gel still remains to be studied in large groups of men, many women expressed frustration, saying that a gel applied to the skin seems far more convenient than some of the birth control options currently available to women.
Trump to Pick Nauert to Replace Haley as UN Ambassador, Sources Say
President Donald Trump has decided to nominate State Department spokeswoman Heather Nauert to replace departing United Nations Ambassador Nikki Haley, according to three people familiar with the decision.
Student cooperative stays silent on no-whites-allowed student housing
Housing "not meant" for white students
Tucker Carlson: Let's face it, Trump hasn't kept his campaign promises
He's done a bang-up job with judicial appointments, which, if you recall, was basically the beginning, middle, and end of the argument to Never Trumpers in 2016 to get onboard. It worked. And he delivered.
Lutheran Pastor Melts Down Christian Purity Rings To Create a Vagina Statue
Now a feminist "pastor" is making fun of Christians who take a serious decision to be abstinent from sex until marriage and to remain faithful to their partner in marriage. This so-called pastor is melting down Christian purity rings to create a statue glorifying a vagina. This sick and sacrilegious act turns something beautiful and honorable into something disgusting. Instead of honoring an important decision that respects a relationship it just worships female body parts.
Transgender Totalitarianism: Virginia High School Teacher Fired Over Pronouns
The insanity of adults encouraging confused teenagers to "transition" has reached rural King William County, Virginia.
250 pages of internal Facebook files were just dumped online—here are the 6 key takeaways
A UK parliamentary committee has published 250 pages' worth of Facebook documents, including e-mails sent between CEO Mark Zuckerberg and other senior executives.
Alexandria Ocasio-Cortez Misquotes The Constitution
Democratic Congresswoman-elect Alexandria Ocasio-Cortez misquoted the U.S. Constitution while threatening to run for president on Thursday.
Lawsuit: Harvard dean blackmailed fraternities
Harvard University has imposed sanctions prohibiting students who are members of single-sex campus organizations from obtaining leadership positions and faculty endorsements for prestigious scholarships.
Princeton Feminist Noa Wollstein Hates Men and "Heteronormative" Kissing
Last month, Ms. Wollstein wrote a column in the student newspaper denouncing Princeton's a cappella singing group the Tigertones for performing the song "Kiss the Girl" from Disney's The Little Mermaid – an ode to heteronormative toxic masculinity
College Student Runs for Public Office and Meets the Corrupt Chicago Machine
Political operatives went door to door to revoke signatures he needed to get on the ballot . . . Chicago style.
Clemson restaurant gets grilled over 'offensive' chicken sandwich sign
Loose Change related its "Tijuana Chicken Sandwich" to the migrant caravan in a sign at its facility.
Economy & Taxes
Forward to Detroit: Prominent Chicago mayoral candidate suggests a commuter tax
Democrats, particularly Chicago Democrats, love political dynasties. Before Mayor Carter Harrison Jr. there was Carter Harrison. Before Richard M. Daley there was Mayor Richard J. Daley.
Bacon vending machine so popular, it has to be restocked five times a day
Many Ohio State University students are taking a break from studying for final exams by making a bacon run.
International
In Paris, the worst riots in a generation
Last week, after the second consecutive weekend of mass protests throughout France, I offered ten observations about these protests. This weekend saw more protest, with a significant and troubling turn towards violence.
Venezuela Devalues Currency by More Than 40% in Dicom Auction
Venezuela devalued its Dicom foreign exchange rate by more than 40 percent to 171.67 sovereign bolivars per dollar from 96.84 in an auction on Friday, one day after President Nicolas Maduro ordered a minimum wage increase.
Hyperinflationary Venezuela announces 150 percent minimum wage hike
Venezuela is hiking the monthly minimum wage by 150 percent to about $9.50, President Nicolas Maduro said late on Thursday, as part of the struggling OPEC nation's frequent wage increases that have failed to keep pace with inflation.
Macron's riot problem in France is getting worse, not better
Most of the talking heads in international media will tell you that French President Emmanuel Macron is one of the most popular, charismatic leaders in the world. That may very well be true in Brussels, where he remains a big supporter of the European Union. But back home in Paris, the streets are literally going up in flames because people are protesting his new gas tax and an escalating cost of living. This has now been going on for several weeks and one person was killed during the opening days of the protests. Now the body count is up to three and there are hundreds in jail and the riots are only growing.
Criticising migration could become CRIMINAL offence under new plan
A LEADING MEP has warned EU citizens they could be "jailed" for criticising migration policies if a new United Nations agreement is acted upon.
Dutch Court Rules 69-Year-Old Man Can't Legally Declare Himself 20 Years Younger
The court said allowing people to change their age would "have a variety of undesirable legal and societal implications."
New Spanish nationalist party cause shockwave in regional election
A new right-wing nationalist party in Spain have shocked the political establishment with a strong showing in yesterday's election in Andalusia.
It's Full-Out War Between Nigel Farage and Tommy Robinson
"It feels like Westminster is tumbling towards a political crisis without modern precedent," wrote the BBC's Ben Wright on November 27. On July 23, 2016, British subjects voted to leave the EU; on December 11, the House of Commons will decide whether or not to approve the horrible deal that Prime Minister Theresa May has struck with the EU honchos and that, her claims to the contrary, comes nowhere close to returning full independence to the UK. If, as seems likely at the moment, the MPs turn down May's deal, it's not clear what will happen next, even though, one way or the other, Britain's EU membership is scheduled to expire on March 29 of next year.
Without gas for cremation, even dying is a struggle in Venezuela
Angelica Vera of Venezuela's western state of Zulia planned to cremate her father's remains after he died of cancer in November because hyperinflation has pushed the cost of funeral services beyond her financial reach.
Australian Government Passes Contentious Encryption Law
The law, opposed by privacy advocates, requires tech companies to provide law enforcement and security agencies with access to encrypted communications.
The Price of a Cup of Coffee in Venezuela Is Up 285,614% in a Year
Instead of celebrating minimum wage hikes in hyperinflation-pummeled Venezuela, consumers now run as fast as they can to buy goods before the inevitable price increases.
Venezuelan officials in London to collect 16 tons of gold from the Bank of England
Venezuela sent officials to London in an attempt to repatriate 16 tons of gold worth more than $500 million which had been deposited at the Bank of England.
Merkel ally Annegret Kramp-Karrenbauer wins vote to succeed her as new CDU party leader – further ensuring the Chancellor will see out her full term
Angela Merkel officially stepped down as Christian Democratic Union leader
Theresa May's Centrist Conspiracy to Undermine Brexit
With every twist of the news cycle, reports from London on the evolution of the Brexit negotiations between Theresa May's government and the European Union get odder and odder.
The Commonwealth Option
With the Brexit issue coming to a head next week when Parliament formally considers PM Theresa May's Draft Withdrawal Agreement, a number of leading British conservatives and allies – including former NR director Robert Agostinelli and acclaimed historian Andrew Roberts – penned a letter, a version of which was published by the Telegraph, calling for MPs to vote against the agreement ("put it out of its misery") and instead support a "Super Canada" option.
Academic Stabbed to Death for "Insulting Mohammed" During Lecture
An Irish lecturer was stabbed to death by a student outside the Paris university where he taught on Wednesday for allegedly insulting the prophet Mohammed by displaying a drawing of him during class.
Opinion
"Diversity" Rests on Racialist Assumptions
Sometimes the utter intellectual hollowness of a program is most clearly revealed by its unctuous but unwitting advocates. A perfect example is "Fostering Diversity on Campus to Strengthen Maine's Healthcare System," which the University of New England actually paid to have published in the Chronicle of Higher Education.
Intersectionality and Today's Twitter Trotskyites
Like many college students, I learned the famous Trotsky quote shortly after arriving on campus. "You may not be interested in war," it goes, "but war is interested in you."
George Bush and Our World Order
In the wake of this weekend's sad news, many have noted that George H.W. Bush strikes us now as a figure from another era. Bush's career spanned that era, and his death should move us to think about what it got right and wrong, and what we have done since.
What's Your Intersectionality Score? Take the Quiz and Find Out
By now I'm sure most of our readers have been confronted by the idea intersectionality – the leftist view that there is a hierarchy of victimhood in the world. Individuals who fit into various minority categories are found to be more credible than those who, by nature of birth, are in the majority – and bonus points are awarded if you fit into more than one category.
The First California Blue Wave – 1882
With the new, overwhelmingly Democratic legislative class being sworn in today, we've seen multiple references in news reports since the election that the Democratic Party dominance in statewide, congressional and legislative races is the greatest since 1883. Anyone else curious to what was happening in California in 1882 to cause what we can call the first "blue wave" (even though color schemes had not yet been assigned)? Might it have something to do with issues that are still hot today: immigration and transportation.
Buzzword Alert: "Neoliberalism"
Over the weekend, transgender activists sent out a hoax email falsely claiming that radical feminist Meghan Murphy had cancelled her scheduled Jan. 10 talk at the Vancouver Public Library. Some Canadian outlets were deceived by that email, didn't bother checking with either Murphy or the library, and ran with the false story.
The GOP's Policy Paralysis
One of the more unfortunate themes of the Trump era is that, even though Donald Trump seized the Republican nomination as a result of the deeper policy paralysis of the GOP, his rise has itself often become an excuse for even more paralysis. Important – but difficult – questions about how to govern in the 21st century have been endlessly deferred thanks to an endless obsession with the persona of the president. In the New York Times, Jonathan Martin surveys House Republicans' frustrations with November's midterm defeat. In this story, House Republicans spend plenty of time griping about the president, and some argue that the party needs to spend more time promoting "diversity" within its congressional ranks. However, Republicans in Congress might want to spend some more time thinking about the way that their own policy choices contributed to November's results.
The war on standards, STEM edition
Heather Mac Donald has written and spoken extensively about how identity politics is hampering America's ability to maintain its dominance in STEM fields. Our main competitors, most notably China, are focused on making sure the best scientists, mathematicians, and engineers are doing the work. They care nothing about gender. And they spend virtually every dollar related to STEM on hard research and analysis.
They're Coming for Your Steaks and Hamburgers
The Lancet used to be a respected medical journal. Now, while it still publishes technical articles on medical topics, it is more concerned with the left-wing hobby horses of the day. Pseudo-science can be influential, so the Lancet's current editorial–We Need to Talk About Meat–should be taken seriously as an early warning.
Can Republicans Acknowledge Their Midterm Defeat?
Republicans must learn the lessons of 2018.
Ninth Circuit fully beclowns itself on illegal immigration
The United States Court of Appeals for the Ninth Circuit has become an endless source of both headlines and gallows humor of late and yesterday was no exception. Apparently having grown tired of attempting to thwart the President's initiatives on immigration and despite being smacked down by the Supreme Court on review, the judges on Tuesday went one step further and began striking down (or at least weakening) federal immigration law. Parts of Title 8, Chapter 12 dealing with harboring or encouraging illegal aliens had been challenged by open borders supporters and the Ninth Circuit had no problem wholeheartedly supporting their objections.
"We're all in gender studies 101 now"
Heather Mac Donald on Higher Ed's Influence on Politics
Report: Trump and aides discussed whether Pence should remain on the 2020 ticket
I don't believe it – although there have been some curious reports lately alleging that POTUS is harboring doubts about Pence.
The American Presidency Is in Xi's Hands
Donald Trump may have done something brave that no recent president has come close to attempting by confronting China on trade via tariffs — or any other way for that matter. But in so doing, like it or not, he has placed his reelection in the hands of the general secretary of the Communist Party of China, Xi Jinping. If Xi doesn't make a deal with Trump on trade, we are almost certainly headed for a recession (or worse) and Donald will be out the door.
Today's Social Science Courses—More Feelings, Fewer Facts
The social sciences are a "broad church" or "big tent," containing many perspectives, some in complete contradiction with the others. At the moment, there are two dominant "schools," or heuristic theories, and one minor "school" of social science.
Thomas Sowell Explains The Economics Of Discrimination
The revered economist's latest book, 'Discrimination and Disparities,' takes a look at the high cost of misguided policies aimed at achieving social justice.
The Diversity Mania Forges Ahead
In today's Martin Center article, John Rosenberg looks at the latest advances of the seemingly unstoppable diversity juggernaut. The silly idea that some people are more valuable to a university than others simply because of their ancestry has spread to hiring faculty who supposedly "improve" diversity without even being attached to any academic discipline. Some schools are even demanding that candidates for faculty positions or promotions must submit "diversity statements," which compel everyone to genuflect to the diversity gods if they want a chance at landing a job or improving their rank.
Trump's Tariffs Could Clinch the Electoral College
His trade war may sink the economy but improve his chances in 2020.
The Tragedy of the Squid Farms on Mars
We've all heard about the tragedy of the commons. The left apparently takes it as a reason for strong regulation, while the rest of us are out here waving our arms, screaming and going "no, no, no. Regulation has a cost. The tragedy of the commons is not having well defined rights, like the right to property."
The Special Counsel's Cohen Sentencing Brief Is Ominous for Trump
Friday evening, the Special Counsel's Office and the Southern District of New York filed three key documents: two sentencing memos for former Trump attorney Michael Cohen and a sentencing memo for former Trump campaign chairman Paul Manafort.
Surprise Collapse
One of the biggest mysteries in history is the late Bronze Age Collapse. There's no good explanation for why an early globalized civilization should suddenly disappear at around 1177 BC. "Within a period of forty to fifty years at the end of the thirteenth and the beginning of the twelfth century almost every significant city in the eastern Mediterranean world was destroyed, many of them never to be occupied again."
The Smart Technocats And Benevolent Dictators Always Fail
Have you heard of Bill Easterly? He is an economics professor at NYU. He wrote a book, The Tyranny of Experts. I'd suggest that you read it. It seems as though everyone is quoting from Hillbilly Elegy these days and I think I'd rather see them pick up the ethos of this book and put it into practice.
Trouble in dystopia
Heading downtown Minneapolis several times a week, we watched a so-called homeless encampment grow on a small strip of land along Hiawatha Avenue just before it funnels traffic downtown onto Seventh Street. A tribute to the broken-windows theory of policing, the encampment grew up virtually overnight. Bordering a subsidized Native American housing complex, residents of the encampment reflect the Indian tilt of their neighbors. At one point we saw teepees join the tents.