Another "quick takes" on items where there is too little to say to make a complete article, but is still important enough to comment on.
The focus this time: F**k off you icky Whites!
First, a little mood music:
Carrying on…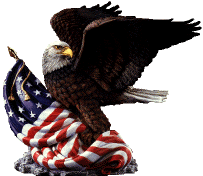 Meanwhile, in the U.K.…
"Male, pale and stale university professors are to be given 'reverse mentors' to teach them about unconscious bias, under a new Government funded scheme.

"Under the project, white men in senior academic posts will be assigned a junior female colleague from an ethnic minority as a mentor.

"Prof John Rowe, who is overseeing the project at Birmingham University, said he hoped the scheme will allow eminent professors to confront their own biases and leave them 'feeling quite uncomfortable'. "

And hunting for thoughtcriminals doesn't start there.
"A University of Minnesota professor has developed an online tool that allows her peers a chance to check their syllabi to see if the authors of assigned readings are balanced by gender and race.

"Professors can upload their syllabi to the Gender Balance Assessment Tool website to receive an approximate percentage of authors who are women, as well as an approximate breakdown of authors' races, such as Asian, Black, Hispanic and white."

Don't think that not being White is a free-pass against the attack on Whiteness…
"The City University of New York Graduate Center hosted a lecture on Friday analyzing minority individuals that scholars consider to be 'honorary whites.'

"Titled 'The Place of Honorary Whites: Asian Americans and New Conceptions of Race,' the lecture was given by Amherst American Studies professor Pawan H. Dhingra and examined 'race beyond the black-white binary.' More specifically, Dhingra will focus on people he considers to be 'honorary whites.'

"Dhingra's presentation was based on a belief previously articulated by Duke University Sociology Professor Eduardo Bonilla Silva, who said that there exist three racial categories: whites, 'honorary whites,' and 'collective blacks.'

"'Honorary whites' include light-skinned Latinos, Americans of Asian descent, and Middle-Eastern Americans. These individuals are considered 'honorary whites' because they 'approximate or even surpass whites in terms of many measures,' according to the event description."
Yah, everyone is an oppressor who must be ground down… EVERYONE.
TTFN.