News of the Week for Oct. 28th, 2018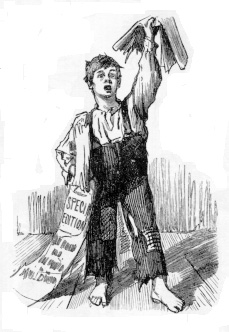 Election 2018
The New Democrat Strategy: Win Secretary of State Elections First By Stad
Democrats know their appeal sucks to average American voters now (IMHO). But what should they do? Here are my thoughts.
Nevada Republicans whip up fears of California's influence
The Republicans running in Nevada's hotly contested races for governor and U.S. Senate are taking aim at a common target as they try to maintain GOP control of the seats: California.
Those Early Voting Numbers Look Good for the GOP! Kind of. Sort of.
There is such a thing as reading too much into the early vote figures. As of today, just over 5 million people have voted early across the country, either in-person or by returning absentee ballots.
Democrat Candidates Take Donations From Group Linked To Forcible Sterilization Campaigns
Mum's the word from Democrat candidates who have received midterm campaign cash from an organization that used to run human sterilization clinics and whose founder fueled human rights atrocities.
Vandals Throw Giant Boulder Through Rep. McCarthy's Office Window
House Majority Leader Kevin McCarthy's office in California was vandalized Monday, according to an Instagram post by the congressman.
The Migrant Caravan May Give Republicans The Final Midterm Push They Need
The more illegal entries such as the caravan are forced upon our borders, the more Americans will demand law and order.
Undercover FBI Agent Paid Thousands Supporting Gillum Fundraiser, Report Says
The corruption scandal surrounding Florida Democratic gubernatorial nominee Andrew Gillum continued to grow on Friday as newly-released documents show that an undercover FBI agent, who posed as a developer seeking to do business with Gillum's Tallahassee government, allegedly paid thousands of dollars to support a fundraiser for Gillum's political action committee, Forward Florida.
Control of the Senate May Hinge on November 27 Mississippi Runoff
The possibility exists that control of the Senate won't be decided until November 27. That's the scheduled date of a runoff election to determine the winner of the Mississippi race to fill out the remainder of retired Senator Thad Cochran's term.
Gun Rights
The Supreme Court Has a Chance to Enforce Heller
In 2008, the Supreme Court's decision in District of Columbia v. Heller gave teeth to the Second Amendment, holding that the "right of the people to keep and bear Arms" did, in fact, guarantee citizens the right to "keep" arms in their home for self-defense. Yet one decade later, lower courts continue to resist following Heller. Most shocking, several federal courts of appeals have ruled that whatever the Second Amendment says about the right to "keep" arms in your home, it does not guarantee lawful American citizens the right to "bear" arms in public for their self-defense.
Hide the Decline
Environment &
"Green Energy"
EPA cheers decline in U.S. greenhouse-gas emissions under Trump administration
U.S. greenhouse-gas emissions declined 2.7% in 2017
Obamacare
Government in Healthcare
The new taboo: More people regret sex change and want to "detransition", surgeon says
Dr. Miroslav Djordjevic says more people, particularly transgender women over 30, are asking for reversal surgery, yet their regrets remain taboo
Careful What You Wish For Dept: VA edition
A bit of foreshadowing for all those folks out there clamoring for Medicare4All (aka socialized health "care").
War & Terror
Secret Service confirms "potential explosive devices"
NBC reports this as a "suspicious device," but the AP calls it a bomb
N.J. GOP Congressional Candidate Receives Letter Threatening His Children
New Jersey Republican congressional candidate Jay Webber received a letter Wednesday that contained threats of violence against his children and demanded that he withdraw from the race to represent the state's eleventh district.
The Navy We Need
How to respond to China's challenge at sea
National
Gay Man Accuses Sen. Cory Booker Of Sexual Assault In Restroom
Stunning new sexual assault allegations have surfaced against Democrat New Jersey Sen. Cory Booker, and the man who is alleging the charges is both gay and a self-proclaimed liberal who says he votes for the Democrat Party.
DOJ: Underage Prostitution Allegations Against Robert Menendez Backed By "Corroborating Evidence"
A Department of Justice investigation turned up "corroborating evidence" that New Jersey U.S. Sen. Robert Menendez and a South Florida eye doctor, Salomon Melgen, used underage prostitutes in the Dominican Republic.
CERN suspends professor after saying men are discriminated against in STEM fields
But a study supports his claims
Prof lectures about "honorary whites"
Amherst American Studies professor Pawan H. Dhingra lectured on the belief that there are three racial categories: whites, "honorary whites," and "collective blacks."
Scientific research is being squashed in transgender surgery
Much of the recent transgender news has revolved around anticipated changes to Title IX language intended to restore a scientific basis to interpretations of the words sex and gender. But there's been another disturbing trend in the education community which bears keeping an eye on. At Redstate, Brandon Morse has a troubling report about the suppression of research work into the frequency of patients experiencing regret over having transitional surgery, seeking to have it undone and other emotional or psychological challenges they have encountered. And it's an increasingly common phenomenon.
UCLA to require "diversity pledges" from professors
Professors must demonstrate commitment to social justice
Student at Catholic college called into Title IX meeting after he criticized drag show
Called cross-dressing show "deviant entertainment" and "sexual perversion"=
US military to deploy to southern border to confront caravan
NARRATOR: It wasn't a bluff. Donald Trump had threatened to send the military to close the border when the immigrant "caravan" first formed in Honduras and Guatemala.
Tech Community Outraged after SQLite Founder Adopts Benedictine Code of Conduct
The founder of the world's most widely used database engine ignited a firestorm in the tech community after it was revealed that he had posted a code of conduct for users based on the teachings of the Bible and an ancient order of monks founded by Benedict of Nursia.
Caravan members reject Mexican offer of benefits, residency
If you had any doubts about the intentions of the migrants in the Honduran caravan you can put them to rest. Mexico continues to make good faith efforts to deal with the flood of humanity in a legal fashion, but the organizers of the caravan have no interest in the law. This week the Mexican government offered the travelers refuge, supplies and the opportunity for permanent residency in two southern states if they applied for asylum. While hundreds of the Hondurans took them up on the offer, thousands more took a vote and decided once again to reject the plan, insisting that they were heading to the United States.
Simpsons is dropping the character Apu to "avoid the controversy"
It's Friday afternoon and I'm tired so let's end on a lighter note. Long-running character Apu is going to be written out of the Simpsons forever. There has been controversy about the character, who speaks in a stereotypical Indian accent, for several years. Earlier this year producer Adi Shankar launched a spec script competition looking to somehow subvert or possibly put an end to the character. Shankar doesn't work on the Simpsons but was hoping that if the idea caught on and the spec script was good enough, maybe the show would embrace the idea and produce it. But today Shankar told Indie Wire that he has heard the Simpsons plans to simply drop the character without much fanfare.
California College Republicans platform gets "pushback" from campus groups, community
The California College Republicans released its platform this month, and at UC-Berkeley it isn't sitting well with assorted campus organizations and members of the community.
University conference trains students how to protest
"Practical Activism" conference includes "Protesting 101" workshop
UC Santa Cruz activism conference addresses 'weaponized whiteness'
UC Santa Cruz hosted a "Practical Activism" conference consisting of many social justice-themed workshops.
Economy & Taxes
Third-quarter GDP shows U.S. economy grew a robust 3.5%
The U.S. economy grew at a robust 3.5 percent between July and September, the Commerce Department reported Friday. Although that is slower than the breakneck pace of expansion earlier this year, it shows the economy remains on solid footing.
International
Finnish Court Rules Sex With Children Is "Permitted"
Finland's Supreme Court has ruled that sex with children as young as 10 is not "rape" if you come from a culture where sexual relations between adults and kids is "normal".
Small New Brunswick village removes "straight pride" flag after backlash
A New Brunswick village has taken down a "straight flag" after a single day, following a public backlash locally and beyond.
Another U.K. Rape-Gang Case
It is amazing what societies can get used to. The latest rape-gang case in the U.K. is a case in point. A gang of 20 men from Huddersfield were last week convicted and sentenced for the rape and abuse of girls as young as eleven. As in previous cases, the convicted men were of all Asian origin and their victims all local underage girls.
Ukraine's Spiritual Split From Russia Could Trigger a Global Schism
For Moscow, the crisis is geopolitical as well as religious.
European court rules insulting Prophet Mohammed "not freedom of expression"
The European Court of Human Rights (ECHR) ruled on Thursday that insulting Islam's Prophet Mohammed is not covered by freedom of expression.
American-schooled daughter of wealthy parents who earns $25k-a-year as president of her UK university sparks outrage after vowing to tear down its 'mural of white men' honoring allied First World War soldiers
Emily Dawes, student union president of Southampton University in England, said First World War mural should be taken down and threatens to paint over 'the mural of white men'
How A KGB Double Agent Saved Britain And Won The Cold War For The West
Historian Ben MacIntyre's new book, 'The Spy and the Traitor,' tells the thrilling story of how the KGB's Oleg Gordievsky helped check the Soviet Union as Margaret Thatcher and Ronald Reagan fought communism.
Opinion
Fear of a Black Continent
Why European elites are worrying about African babies.
The Witches of Bushwick
Emotionally healthy adults do not wish to inflict suffering on people over political disagreements.
Exactly What Should a Liberal Arts Education Do?
Many educators say that a liberal arts education is good – at least for some students – but exactly what is it good for? How does it make an individual better?
The Trump Administration Isn't "Dehumanizing" Transgender Americans
The administration is proposing to conform the law to the truth.
Falling IQ scores may explain why politics has turned so nasty
I've worked out why we loathe each other so much – why democracy throughout the West, and especially in the United States, has become so partisan, so adversarial, so angry.
Cause and Effect: Cultural Decadence
One of the Bad Ideas of recent years that bothers me most – because it is both widely believed among the elite and easily demonstrable as wrong – is Richard Florida's theory of the "Creative Class".
Civil Liberties and Socialism Don't Mix
Democratic socialists say they believe in civil liberties, but their ideology is and will always be hostile to individual freedom.
The Opportunity Costs of Socialism
With socialism becoming the new fad for Democrats, good to see the Trump White House getting out ahead of it. Today the Council of Economic Advisers released a 72-page report entitled "The Opportunity Costs of Socialism" that clearly and succinctly lays out a powerful case against all of the leading Democratic nostrums that are likely to be the heart of the Democrats' 2020 platform.
What Do Drag Queens Want With Your Kids?
On today's Daily Signal Podcast, we look at a school controversy over what's appropriate for kids, and what's not. And yes, believe it or not, it involves drag queens.
Decoding the Slippery Language around Transgender Rights
In the aftermath of this weekend's New York Times story reporting that the Trump administration might define the word "sex" in federal nondiscrimination law as "based on immutable biological traits identifiable by or before birth" we're being treated to a number of articles telling us that "science" declares that "anatomy does not determine gender" or that "sex and gender are not the same."
Constructing a "Majority"
A recent report on the "Hidden Tribes" in American politics has gotten a lot of press, with respectful attention coming from The Atlantic, the Washington Post, the New York Times, and The New Yorker, among others. Columnists have been particularly interested in the "Exhausted Majority" that the report discusses.