News of the Week for Oct. 21st, 2018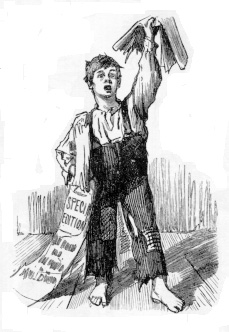 Election 2018
Cherokee Nation on Warren DNA Test: She Is Making "A Mockery out of DNA Tests," and "Undermining Tribal Interests"
The Cherokee Nation on Monday responded to Sen. Elizabeth Warren (D., Mass.) releasing her Native American DNA test by saying she was making a "mockery out of DNA tests" and "dishonoring legitimate tribal governments."
Do the Democrats have a "Latino problem"
NBC News thinks they do, and is concerned that they may not be able to "fix it in time" for the 2018 election. NBC News frets that "party operatives and tied-in organizations in [Texas] and across the country are seeing signs – surprising to some – that many Hispanics may sit out the midterms." This "lack of enthusiasm among Latinos has party leaders concerned that a key part of the coalition needed to take back the House and Senate may stay home."
Dean Heller Is Pulling Away in the Nevada Senate Race
In the Nevada Senate race, incumbent Republican Dean Heller appears to be consolidating his lead against Democratic congresswoman Jacky Rosen. In a poll of the race from Emerson late last week, Heller led Rosen 48 to 41 percent.
Kyrsten Sinema's 2003 anti-war rally included group of feminist witches
Not since Christine O'Donnell's 2010 campaign have witches featured so prominently in campaign news.
"People just can't know that." MO Sen. McCaskill Hides Agenda Including "semi-automatic rifle ban" from Moderate Voters, Staffers Reveal in Undercover Video it "could hurt her ability to get elected."
Project Veritas Action Fund has released a third undercover video from campaigns during this 2018 election season. This report exposes how incumbent Senator McCaskill and individuals working on her campaign conceal their liberal views on issues in order to court moderate voters.
'Red Guards of Austin' Place Severed Pig Heads in Front of Campaign Offices
Maoist revolutionaries across the country are demanding violent revolts on Election Day to protest what they call a "bourgeois farce," according to their recent posts on social media. As Far Left Watch reports, the Red Guards of Austin escalated its war against "imperialism" last week by placing severed pig heads at "polling places and campaign offices" in and around the Austin, Texas, area.
Brothel owner and Pro-Trump Nevada GOP Assembly candidate found dead by Ron Jeremy after celebrating birthday with Jeremy, Flava Flav, Grover Norquist, Heidi Fleiss, and Joe Arpaio.
Nevada brothel owner and state Assembly candidate Dennis Hof has died, according to the Nye County Sheriff's Office. He was 72.
Group of Women Shocked Heitkamp Campaign ID'd Them as Sexual Assault Survivors Without Permission
Sen. Heidi Heitkamp (D-ND) had an understandably emotional reaction to a recent comment from her Republican challenger Kevin Cramer. Responding to the sexual assault allegations against Supreme Court nominee Brett Kavanaugh and the "Me Too" movement at large, Cramer spoke out against the current "movement toward victimization" and added that the women in his family were "tough."
Pritzker Staffers File Suit Alleging Racial Discrimination
With less than three weeks to go before Election Day, 10 black and Latino staffers for Democratic candidate for Illinois governor J.B. Pritzker filed a civil lawsuit against his campaign on Tuesday alleging repeated racial discrimination and harassment.
Paid Democratic voter fraud ring uncovered in Texas
Despite being constantly assured by Democrats and most of the mainstream media (but I repeat myself) that voter fraud doesn't really happen, these nagging stories seem to keep popping up. This one, picked up by CBS News in Dallas, is a doozy. Four women have been charged with felonies in Fort Worth after the discovery that they were intercepting ballots, primarily intended for elderly voters, and filling them out themselves before trying to trick the intended voters into signing them. And it's not just a few ballots either.
Adam Laxalt's campaign manager allegedly assaulted after event
A Democratic operative was arrested Wednesday night after an alleged altercation with the campaign manager for Republican gubernatorial candidate Adam Laxalt.
Definitely not a mob: Multiple reports of left-wing partisans attacking GOP candidates, staffers
Whoever dubbed this the Jobs vs. Mobs election was on to something. Yesterday we had the threatening letter left at Sen. Collins' home. Today, Fox News reports that a "tracker" with the left-wing group American Bridge 21st Century, Wilfred Stark, was arrested after manhandling the female campaign manager for Nevada GOP gubernatorial nominee Adam Laxalt.
Sleazy Bob Menendez's Sinking New Jersey Campaign
The Democratic effort to save him may end up torpedoing their chances of retaking the Senate.
How Will the Senate Races Break?
A detailed look at the numbers.
Kavanaugh effect fading? New Tennessee poll shows Democrat Bredesen up by one
Outlier. Gotta be an outlier. Either that or the polls are suddenly skewed and must be uncucked forthwith.
How a stranger's offer to help an elderly blind woman vote led to fraud charges
For years, Dominicia "Minnie" Barela's boyfriend took her to the polls to vote.
Alaska governor suspends re-election bid
Independent Alaska Gov. Bill Walker has suspended his re-election bid with less than three weeks before the general election.
Nevada brothel owner who died will remain on ballot
A Nevada brothel owner running for the state legislature will remain on the ballot after he was found dead on Tuesday, The Associated Press reported.
Uh oh: Woman claims "unwanted" sexual advance by Senate Dem in "late 1980s"
Shall we go by the old rules or the new rules? Rep. Jim Renacci's (R-OH) Senate campaign has highlighted a claim by an anonymous woman that incumbent Senator Sherrod Brown (D-OH) might have sexually harassed or assaulted her in the late 1980s.
Geoff Diehl to Warren in Debate: "You are running for president. Everybody knows."
"It's not a secret at all."
Newspaper Runs Cartoon Showing Anti-War Dem. Shooting Down First Female Combat Pilot
On Friday, The Arizona Republic, Arizona's most widely circulated newspaper, ran a political cartoon mocking Rep. Martha McSally (R-Ariz.), the first female pilot to fly in combat. The cartoon showed McSally shot down by Kyrsten Sinema, the Democrat running against McSally in Arizona's U.S. Senate race and a former activist against the Iraq War who actually said, "I don't care" if Americans go fight for the Taliban in Afghanistan.
He's Running For Governor As A Single Dad, But His Ex-Wife Says He Treated Her "Like A Prisoner," Bruised Her Neck
Nevada Democratic gubernatorial candidate Steve Sisolak's campaign image as a single father raising two successful daughters is a lie, according to his ex-wife, Dallas Garland.
Gun Rights
Delaware judge rules gun restrictions in state parks unconstitutional
A Delaware judge has ruled certain gun restrictions in state parks and forest land unconstitutional.
Law of Self Defense: Use of Deadly Force Against Shoplifter Stealing A Hatchet
The facts of this case involve issues of both defense of property and defense of person.
Poll: Support for Gun Control Drops Ahead of Midterm Elections
Gallup finds gun-control support down 6 points from February
How the Gun Made America Great
I grew up in an area in New York where most people didn't have guns; perhaps criminals mostly had the guns. And my whole life—then moved later to Colorado—and my whole life I've been very curious about gun culture. So obviously I'm involved in the debate over the Second Amendment and the ideological aspects of it.
Hide the Decline
Environment &
"Green Energy"
Toomey: Trump's ethanol plan will hurt him in Pennsylvania
Earlier this month we talked about President Trump's ill-advised plan to extend the sale of E15 blended ethanol gasoline year round. The plan flies in the face of common sense and causes additional problems for consumers, particularly boaters and those who use small engine lawnmowers and similar devices. While it may make him a few more friends in Iowa, other parts of the country don't bow down before King Corn and aren't likely to take it as well. This week, Pennsylvania Senator Pat Toomey chimed in, reminding the White House that the Keystone State is one of the ones which shocked many observers by going Trump's way in 2016, arguably cementing his victory.
UN Climate Report Requires Urgent Switch to an Insect Protein Diet
Would you eat insects to save the planet? Apparently the answer is yes – you just need to be persuaded the right way.
Obamacare
Government in Healthcare
Mysterious, polio-like illness leaving some children suffering from paralysis
One child has died of "acute flaccid myelitis", and 62 cases have been confirmed as AFM.
War & Terror
Police investigating "suspicious letter" at home of Sen. Susan Collins
Police in Bangor, Maine aren't saying much about what happened here (you can watch the press conference for yourself below), only that a "suspicious letter" was found at the home of Sen. Susan Collins a short while ago.
Chinese Warships Acting More Aggressively Towards Foreign Navies in the South China Sea
The question following the recent close encounters between guided-missile destroyer USS Decatur (DDG-73), the U.K. Royal Navy's amphibious ship HMS Albion and Chinese naval ships in the South China Sea is if Beijing is changing their posture toward foreign navies in the region,a Pacific maritime expert said Monday.
Man arrested for threatening Kavanaugh-supporting senators
A Long Island man was busted for making death threats against GOP U.S. Senators Chuck Grassley and Susan Collins for their support of then-Supreme Court nominee Brett Kavanaugh, The Post has learned.
National
Elizabeth Warren Jokes Fly: Sen. Hatch Says He's '1/1032 T-Rex'
The absurdity of Sen. Elizabeth Warren (D-Mass.) making a big deal out of her minuscule Native American heritage continues to reverberate on Twitter.
Facebook Now Censoring and Blocking Prayer
Above is a screen shot of the Focal Point Facebook page shortly after I posted the daily prayer that I provide for our Facebook followers.
New Jersey "Rape Culture": Democrat Says She Was Raped by Governor's Aide
Everybody involved in this story is a Democrat
UW faculty member secretly records conservative students, doxxes and mocks them on Twitter
A trio of conservative students at the University of Washington recently got together for lunch on campus – and unbeknownst to them their conversation was recorded, a photo of their faces was published on Twitter, and their politics mocked – cyberbullying done by a faculty member at the school.
College Republicans see Orwell at work in Stanford's new "academic freedom" position
First leader says it's about ensuring consistent funding decisions
So much for that American Bar Association review of Kavanaugh
There was a time back during the Kavanaucolypse when liberals were pinning their hopes on a new review of Justice Brett Kavanaugh's qualifications by the American Bar Association (ABA). The group had originally given him a rating of "well qualified" but agreed to review new material following the accusations brought against him during the end of the confirmation process. This analysis is handled by the ABA's Standing Committee, but now a representative of the organization has declared the process was concluded with Kavanaugh's confirmation.
Poll of Iowa and New Hampshire shows Nikki Haley … sort of formidable against Trump in a primary
"Formidable" is a stretch when you see the data but it's the word Politico chose, so, sure, let's go with it.
CA state government playing politics to keep gas tax hike
We already knew that the California state government was desperate to hang on to the new gas tax they passed last year. It was previously revealed that state road crew workers had been paid to stop traffic to hand out flyers opposing the tax repeal effort. Now, however, the publicity campaign the state is waging is becoming even more direct and legally questionable. The Associated Press has obtained a number of emails between the state transportation agency and a public affairs firm which appear to bend, if not break the laws preventing the government from using taxpayer money to engage in political campaigning.
Democrat Party Official Says Republicans Should Be Brought "to The Guillotines"
A member of the Democratic-Farmer-Labor (DFL) Party was suspended after saying Republicans should be brought "to the guillotines" after the November midterm elections.
Liberals would like to double the size of the House of Representatives
We've already heard some of the Democratic plans to stack the Supreme Court with more justices if and when they return to power. Some have also been bringing up the old argument against allowing the smaller states to have the same number of Senators as the larger ones, but changing that would require a constitutional amendment. But absent that, what else can they do? Amazingly, there's a growing number of liberals out there who would like to reform the House of Representatives by creating a much larger number of districts. Enter Steve Vladeck, writing for NBC News.
Kamala Harris Jokes about Killing Trump, Pence, Sessions
Democratic senator Kamala Harris joked about killing President Trump and members of his administration in a Thursday appearance on The Ellen Degeneres Show.
Students "queer" the Bible for credit
Pomona College students can earn one credit by taking "Queer Theory and the Bible."
School won't say what's in its "LGBTQ Sex Education" workshop
Event is part of LGBTQ-themed month
Chief Justice: Kavanaugh's right – there is no "aisle" at SCOTUS
To paraphrase every coach you've every had: There's no aisle in team! I'm not sure this will convince many people, but it's still a bit reassuring to hear. Chief Justice John Roberts made reassurance a priority in his address to an audience yesterday at the University of Minnesota law school, attempting to remind people that the Supreme Court should have no partisan identity or function. Roberts reaffirmed Brett Kavanaugh's testimony at the Senate Judiciary Committee in his contention that there is no "aisle" at the Supreme Court, but instead a commitment to the Constitution:
Treasury Dept. employee arrested for leaking information to Buzzfeed
A Senior Treasury Department employee working for the Department's Financial Crimes Enforcement Network (FinCEN) has been arrested and charged will leaking suspicious activity reports to Buzzfeed. Natalie Mayflower Sours Edwards allegedly leaked multiple confidential reports and emails to a single reporter at the site who included information from them in 12 different stories.
Pocahontas Descendant: Elizabeth Warren Should Apologize
A Pocahontas descendent is calling on Sen. Elizabeth Warren, D-Mass., to apologize for claiming Native American heritage.
NYU class has students write a "gender autobiography"
"An effort to make sense of your life…as influenced by your gender"
Jury will hear why university expelled disabled male after female admitted sexually assaulting him
Was he "dissuaded" from filing his own complaint?
State Department provided 'clearly false' statements to derail requests for Clinton docs, 'shocked' federal judge says
In a combative exchange at a hearing Friday in Washington, D.C., a federal judge unabashedly accused career State Department officials of lying and signing "clearly false" affidavits to derail a series of lawsuits seeking information about former Secretary of State Hillary Clinton's private email server and her handling of the 2012 terrorist attack on the U.S. Consulate in Benghazi, Libya.
Student paper sex columnist advocates "decolonizing your p***y"
The Dr. Ruths of the future may look back upon 2018 A.D. as the year where making love was prefaced with discussions abo
White privilege symposium will feature "racial justice" board game
Board game "supports and encourages cross-cultural understanding"
Gonzaga hosts conference only for "marginalized" students
A school in Washington State hosted a conference open only to "marginalized identities."
Alaska poll: Palin would probably beat Murkowski in an Alaska Senate primary, but…
Is it worth giving her a whuppin' in the primary if defeat in the general election is highly likely? What would Joe Miller say?
HHS moves to reestablish a scientific definition of sex and gender
I've been calling for a case where this question is taken before the courts for years now and we might finally have the mechanism to make it happen. With the federal government under the Obama administration having caved to the demands of social justice warriors on the issue of transgenderism and rights, the door was opened to massive confusion in schools and most other areas of daily life. Some clarification and recognition of fundamental science and medical facts has been sorely needed and now we may be getting it. The Department of Health and Human Services (HHS) may be close to issuing a revised, legal definition of sex under Title IX. And this, of course, immediately had the staff at the New York Times setting their collective hair on fire.
Twitter Bans Bruce Carroll (@GayPatriot) for Unspecified "Hateful Conduct"
Everybody who knows @GayPatriot loves @GayPatriot unless, of course, they are just left-wing douchebags and guess what? Twitter is staffed entirely by left-wing douchebags
Exorcist battles witches cursing Justice Brett Kavanaugh
Please join the event, National Rosary to Support Justice Brett Kavanaugh, all prayers welcome!
Economy & Taxes
Yes, Entitlements Are a Far Bigger Debt-Driver Than the Recent Tax Cuts Are
To be clear, last year's tax bill will increase the deficit, and I was lukewarm on it for exactly that reason. But the heart of the problem really is the entitlement system. Brian Riedl of the Manhattan Institute spelled out the comparison, using hard numbers, in an NRO piece earlier this year.
International
U.K. Pizzas must shrink or lose their toppings under Government anti-obesity plan
Pizzas must shrink or lose their toppings under Government plans to cap the calories in thousands of meals sold in restaurants and supermarkets.
New Swiss law expanding definition of 'phobias'
Man covering mouth (censorship)Switzerland may soon punish anyone who openly opposes the homosexual and transgender lifestyles.
US Embassy in Australia Accidentally Sends Cookie Monster Cat Email Invite
Alas, there is no Cat Pajama Jam after all…
Venezuela's Suicide
Lessons From a Failed State
Venezuelans have come to regret the socialist revolution
The Associated Press published an excellent piece today which describes one woman's desperate attempt to flee starvation in Venezuela by walking thousands of miles to Peru. Sandra Cardiz was once a strong supporter of Hugo Chavez and the blend of socialism and personality cult known as chavismo. Years later she looks back on her support for all of that with regret and hopes her family can survive the relentless suffering created by end-stage socialism
A Hard Brexit Can Be Avoided – A Hard Border, However . . .
Brexit negotiations have been carried off with real incompetence on the London side, which has tried to guarantee all the things that the European Union wants — gobs of cash, guarantees for EU citizens, and promise of no border in Ireland – while delaying all issues of priority to the United Kingdom, namely a defined trading relationship with the EU. Notably, the border issue in Ireland can't even be guaranteed without knowing that trading relationship.
South African city set to seize land in national "test case"
As South Africa's passionate debate over land redistribution grows, one city outside Johannesburg is preparing what the mayor calls a "test case" for the nation – the seizure of hundreds of acres of land from private owners, without paying for it, to build low-cost housing.
42% of children under 6 in West Germany come from migrant background, study reveals
A 2-year study carried out by the German Federal Statistical Office has revealed both a huge increase in the number of migrants coming to Germany as well as a significant trend of native Germans moving abroad.
Opinion
The end of privately owned cars
It's kind of a heartbreaking story (at least to me) but an interesting piece from the BBC caught my eye this weekend and provided some food for thought. Could you be living in the last generation where private car ownership is commonplace? That's the theory being highlighted by Justin Rowlatt, who notes that recent trends in both technology and commuting habits suggest that within only 20 years, people owning cars will be largely a thing of the past. In fact, you may have already bought the last car you will ever own.
Say No to a Parliament of Tribes
My next syndicated column touches on this argument from David Leonhardt in the New York Times, but there's so much more to say.
Rage when you disagree: How "safe spaces" led to today's political mobs
What's behind the recent spread of outraged mobs on US streets, wild-eyed and throwing violent fits because their favored political outcome didn't happen? How did so many Americans give up on resolving disagreements through discussion and turn the fact that a disagreement exists into an excuse for a tantrum?
California's War Against Its Own Citizens
California is out of control. Not only did our politicians immediately declare war on Donald Trump the moment he was elected, they also declared war on the people of the state.
Liberals Discover the Dangers of a Powerful Supreme Court
Of a sudden, government by judiciary isn't working for them.
Abolishing The Supreme Court Isn't The Left's Most Extreme Idea For Weaponizing Courts
Democrats embrace the basic tenet that judging is simply another form of politics. This embrace echoes the rise of the politicized life on the left.
Think Professors Are Liberal? Try School Administrators
The ideological bent of those overseeing collegiate life is having the biggest impact on campus culture.
Liberals would like to double the size of the House of Representatives
We've already heard some of the Democratic plans to stack the Supreme Court with more justices if and when they return to power. Some have also been bringing up the old argument against allowing the smaller states to have the same number of Senators as the larger ones, but changing that would require a constitutional amendment. But absent that, what else can they do? Amazingly, there's a growing number of liberals out there who would like to reform the House of Representatives by creating a much larger number of districts. Enter Steve Vladeck, writing for NBC News.
Ben Sasse Warns 'We're Headed to a Deeper, Darker, Tribal Place'
On Monday, Sen. Ben Sasse (R-Neb.) warned that America's cultural problems supercharge political tribalism, and that the problem is likely to grow worse before it gets better. The senator even compared the present animosity to the Civil War, a tragically apt comparison considering the increasing incivility and pass protests.
Liberal Asian Elites Tell Less-Advantaged Asians To Shut Up And Accept College Discrimination
When privileged Asian-Americans argue race-based discrimination is acceptable, they allow themselves to be used as a wedge group.
In Religious Freedom Case, State Says It Can Force a Muslim Tattoo Artist to Endorse Christianity
On Tuesday, the 8th Circuit Court of Appeals heard arguments in a case examining whether the State of Minnesota can force a Christian media company to make videos celebrating same-sex weddings, in violation of its religious beliefs that marriage is between one man and one woman. Jeremy Tedesco, senior counsel at Alliance Defending Freedom (ADF) recounted one particularly memorable admission in the case.
Two Cheers for Ben Carson
Over on the homepage, the Cato Institute's Michael Tanner praises the latest initiative from Housing and Urban Development secretary Ben Carson. As Tanner describes it, Carson "has let it be known that he intends to link federal housing funds to local officials' willingness to reduce regulations that restrict affordable housing. He wants to ensure that if mayors and governors continue to pander to wealthy special interests by enacting barriers to housing construction, Washington will no longer bail them out." Put differently, Carson has joined the bipartisan "YIMBY" movement – meaning "yes in my backyard," as opposed to "not in my backyard.""
Forget #NeverTrump and #AlwaysTrump, It's Time for #RegardlessOfTrump
Hey, did you hear about that crazy Trump tweet?
"The Idioms of Non-Argument"
Longtime readers know I've never been a fan of Conor Friedersdorf, who made himself obnoxious by his pro-Obama "conservatism" circa 2008. Friedersdorf's basic problem is excessive sincerity – he was guilty of "insufficient cynicism," as I said, and seemed to be engaged in a campaign to obtain the Most Serious Intellectual Award. While he's still never cracked a joke during the entirety of his journalism career, Friedersdorf has in recent months turned his critical focus on the Left and its increasingly totalitarian tendencies.
Why Does College Cost so Much?
Progressives complain that going to college costs too much, and then almost always say that the solution is in some new governmental action. (Of course, more governmental action is their solution to every problem, real or imagined.)
How California Became Exhibit A for a Self-Inflicted Housing Crisis
The California tech boom should have been the engine for widely shared prosperity and renewal. Instead, contrary to the state's uber-progressive reputation, California has the highest real poverty rate in the nation.
Why the Indo-Pacific Is a Critical Region for US Engagement
Vice President Mike Pence has unambiguously stated that the U.S. "will continue to assert American interests across the Indo-Pacific."
Ed Whelan theory of Christine Ford's mistaken identification of Kavanaugh ultimately prevailed
Susan Collins believed that Ford was sexually assaulted, just not by Kavanaugh, a theory floated by Whelan, though Collins did not name a suspect.