News of the Week for Aug. 5th, 2018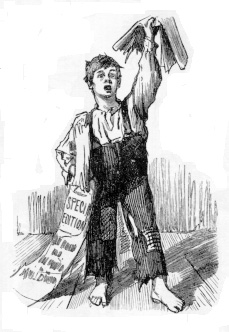 Gun Rights
US appeals court upholds California bullet stamping law
A California requirement that new models of semi-automatic handguns stamp identifying information on bullet casings is a "real-world solution" to help solve gun crimes, a divided U.S. appeals court said Friday in a decision that upheld the novel law.
Hide the Decline
Environment &
"Green Energy"
Climate Change Breakthrough: Feeding Carcinogenic, Persistent Environmental Pollutants to Cows Prevents Flatulence
Greens are celebrating that feeding algae to cows which breaks down into the organo-halide Bromoform seems to drastically reduce their flatulence of powerful greenhouse gasses. But the toxicology description of Bromoform suggests the need for a lot more caution before implementing this measure on a large scale.
Obamacare
Government in Healthcare
"Medicare For All" Would Cost $32.6 Trillion Over Ten Years
The single-payer health care system advocated by Sen. Bernie Sanders (D., Vt.) under the tagline "Medicare for all" would cost the federal government $32.6 trillion over the next decade, according to study released Monday by George Mason's Mercatus Center, a libertarian-leaning policy center.
Analysis: Here Are the Stunning Tax Hikes Required to Pay For Single-Payer Healthcare's (Minimum) $32.6 Trillion Price Tag
Right on the heels of our piece about Alexandria Ocasio Cortez and the cost of "Medicare for All" — a.k.a. single-payer, government-run healthcare — the Mercatus Center at George Mason University published a rigorous analysis performed by a former Social Security and Medicare trustee that pegged the price tag of this left-wing dream at $32.6 trillion over ten years. (Measuring sticks: The US federal government spent $4 trillion total in 2017, and the entire US economy was a bit shy of $19 trillion in 2016). Immediately, figures on the Left began dismissing and distorting its findings, with a popular talking point linking Mercatus to the Koch brothers, who help fund the institution.
The Eternal Faith in Single-Payer
Over in Maryland, Ben Jealous is running for the Democratic nomination for governor, and it appears he wants to make his signature issue a plan to create single-payer health care in the state, a plan that would "make government pay for residents' medical care and get rid of the out-of-pocket expenses that residents pay."
If You Assume Single-Payer Saves Money, It Does
The RAND Corporation advertises a new study of New York's proposed single-payer plan as showing that such a policy "Could Expand Coverage Without More Spending." "Could" does a lot of work there: What the study actually shows is that single payer could do just about anything, depending on what assumptions you start with – echoing the lessons of the Mercatus Center study I discussed yesterday.
Thousands of Euthanasia Killings in Canada
Canadian doctors and nurse practitioners have reported that they have killed almost 4,000 (3,714) patients since euthanasia was legalized in Quebec in December 2015 — after which it was legalized throughout the country by supreme-court fiat — an act of judicial hubris quickly formalized by Parliament.
The Dutch medical establishment confronts the ugly side of euthanasia
Socialists touted euthanasia as a humane end for people under socialized medicine's protective umbrella, but a story from Holland hints that this was a lie.
Canadian Hospital Pushes Euthanasia on Disabled Patient
I have written here before about Roger Foley, a disabled Canadian man who claims he has been denied proper medical treatment and independent living services, but has been offered euthanasia.
War & Terror
North Korea is working on new missiles
According to the Washington Post, U.S. spy agencies are seeing signs that North Korea is constructing new missiles at a factory that produced the country's first intercontinental ballistic missiles capable of reaching the United States. The Post cites "officials familiar with the intelligence." It also provides a commercial satellite image, taken on July 7, showing the factory in question. The photo includes a vehicle the Post says is similar to those used by North Korea to transport missiles.
Bomber Who Murdered 22 At Ariana Grande Concert Was Rescued By British Royal Navy In 2014
On May 22, 2017, a suicide bomber murdered 22 people at an Ariana Grande concert in Manchester, England. That bomber had been rescued from Tripoli, Libya, by England's Royal Navy in 2014.
German Central Bank Set to Bar $400 Million Cash Delivery to Iran
National
California College Stops Student from Handing Out U.S. Constitution on Campus, Gets Sued
A California college student is suing the Los Angeles Community College District (LACCD), claiming that his First Amendment rights were violated when his school prohibited him from handing out copies of the U.S. Constitution.
Trump Admin Creates Religious Liberty Task Force to Protect Pro-Life Christians
The Trump administration has created a Religious Liberty Task Force, led by pro-life Attorney General Jeff Sessions, in order to protect and promote religious liberty.
"Alt-right" professor ousted from college files $25M lawsuit
Suit alleges campus officials violated scholar's Constitutional right to freedom of speech and association
Nevada Democrat Struggles to Explain Incurring $185,000 in Unpaid Income Taxes
Attorney General Candidate Blames Employer for Failing to Withhold Enough to Cover Taxes
RGJ poll: Heller-Rosen, Nevada governor races in dead heat. More on Question 3, brothels
Undecided voters could play a major role in Nevada come November as the race for U.S. Senate and governor are locked in a virtual dead heat.
New York Abortion Activists Spied On Pro-Lifers, Then Lied About Them In Court
The district court's detailed summary of the facts exposes the lies and tactics abortion activists and politicians rely upon to silence pro-life voices.
Cal Poly had no "substantial evidence" to judge student guilty of sexual assault, judge says
Share on Email
Injured Trump Supporters' Lawsuit Against San Jose Can Proceed, Says Ninth Circuit
"The Attendees allege the Officers shepherded them into a violent crowd of protesters and actively prevented them from reaching safety. The Officers continued to implement this plan even while witnessing the violence firsthand, and even though they knew the mob had attacked Trump supporters at the Convention Center earlier that evening."
Congressional Candidate Austin Petersen Suspended From Twitter For GIF of Joseph Stalin
"Apparently Twitter, triggered by a picture of Stalin, acknowledges the evils of Communism!"
Body-cam video of Thurman Blevins shooting appears to vindicate Minneapolis police
Protests to continue despite video showing Blevins pull out a gun as police shouted "Stop, stop! Put your hands up! I will (expletive) shoot you!"
Arrests, lies and unpaid taxes leave Ford campaign in disarray
Aaron Ford's future would look a lot brighter if he'd been more honest in the past.
AP World History lengthened to avoid being too 'Western-centric'
After cutting 8,000 years from the curriculum of its AP World History course, the College Board has decided to restore 250 years to the course, which will now cover world history from 1200 CE to the present.
SURVEY: Americans support 1A rights, but don't know what they are
The Freedom Forum Institute's annual "State of the First Amendment" survey has found that while 74 percent of Americans say they support the First Amendment, nearly half could not identify a single one of the rights that it protects.
College reinstates racial preferences after news gets out it ended them two years ago
Just a change in "practice," not "policy"
Oregon judge rules that schools must allow boys in the girls' locker rooms
Here we go again, with another court case which could have been ripped from the headlines in dozens of other cities around the country over the past several years. But as you'll see below, this one has at least a bit of a twist. The subject at hand is a ruling from Oregon federal District Judge Marco A. Hernández in a case involving a school which decided to allow so-called transgender children to use the bathrooms, locker rooms and showers of the opposite gender. A group of concerned parents took the school district to court, but Hernandez brought the hammer down against them.
#CalExit organizers now propose carving "autonomous Native American nation" from California
Organizers promote "buffer zone between Donald Trump's America and the new independent California Republic."
Radio host Art Bell died of accidental drug overdose
Longtime Pahrump radio personality Art Bell died of an accidental overdose from a cocktail of prescription drugs, the Clark County coroner's office said Wednesday.
Feminist Murder Group Plans to Target Pro-Life Congressman in AMC TV Show
The AMC television show "Dietland" follows the exploits of a #MeToo feminist murder/terror group called "Jennifer." The group takes the law into its own hands, kidnapping and murdering men accused of sexual assault. In the Season 1 finale, the organization aims its sights on another kind of sexual abuser — a congressman. His crime? Opposing abortion.
Taxpayer-funded trip included a jaunt to Disney World
The Clark County School District sent Deanna Wright to an anti-bullying conference in Orlando. She went to Walt Disney World instead of attending the end of the conference.
Man Assaulted On Bus For 'Being White,' Police Say
A man in New York City punched a stranger in the face for being white, police say.
NYT's Sarah Jeong Also Sent Anti-Cop, Anti-Men Tweets
Sarah Jeong, the newest editorial board member of The New York Times, is also responsible for extensive anti-cop and anti-men tweets.
Doug Grindstaff, 'Star Trek' Sound Effects Maestro, Dies at 87
A five-Time Emmy winner, he came up with Tribble coos, communicator beeps and the whoosh of Enterprise bridge doors opening and closing.
Grow-your-own organs could be here within five years, as scientists prove they work in pigs
Grow-your-own organs could be available for desperately ill patients within five years, after scientists successfully transplanted bioengineered lungs into pigs for the first time.
Anarchy Breaks Out in Portland, With the Mayor's Blessing
A vicious mob targeted the ICE office and even a food cart. The police followed orders to do nothing.
New Mayor And WWE Wrestler Kane Reveals Why He Ran: "I See The Impact Big Government Has"
Former WWE star Kane – whose real name is Glenn Jacobs – recently became the mayor-elect of Knox County, Tennessee. He joined "Fox & Friends" on Saturday morning to discuss what drew a man whose wrestling persona was virtually silent to pursue a vocal career in politics.
UCLA makes students pay classmates to promote 'social justice'
UCLA is paying 18 students $13/hour to combat "social injustices" and "privilege and oppression" on campus, shelling out up to $42,000 per year for the program.
Feinstein had a Chinese spy connection she didn't know about – her driver
A staffer in U.S. Sen. Dianne Feinstein's San Francisco office was fired a few years back after being linked to Chinese spying in the Bay Area.
Shock Survey: 40% Of Americans Cannot Name A Single Right Guaranteed By The First Amendment
The Freedom Forum Institute has released its annual "State of the First Amendment" (SOFA) survey, and the results paint a dismal portrait of the American electorate.
No Straw Man Here: The Mask Slips in Santa Barbara
A little noticed detail in Santa Barbara's recent drive to criminalize plastic straws, which culminated in the Santa Barbara city council taking testimony from a nine-year-old about the planetary menace, has come to light in recent days. During that council session, councilman Jesse Dominguez said to following in response to citizens who asked "what's next?": "Unfortunately, common sense is just not common. We have to regulate every aspect of people's lives."
Professor links felt – yes, the material – to white supremacy
Critic calls research "postmodern word salad"
Michigan Court Rules in Favor of Biological Woman Against Transgender 'Woman' in Planet Fitness Case
The Michigan Court of Appeals ruled in favor of a woman whose Planet Fitness membership was canceled after she objected to a transgender woman – a biological male who claims to be a female — being in the women's locker room.
"He Can Be Beaten" – Kentucky Dem Makes Joke At Rand Paul's Expense
Kentucky Secretary of State Alison Lundergan Grimes reportedly joked on Friday that Rand Paul "can be beaten," referring to the 2017 assault on the Kentucky senator by a neighbor.
GOP Congressional candidate Elizabeth Heng Gets Facebook Blocked
Elizabeth Heng nearly beat incumbent Democratic congressman Jim Costa in California's open primaries in early June. The 53–47 outcome would have made her the darling of the national political media, had she been a Democrat. She will face Costa again in the general election in November. My colleague Alexandra DeSanctis wrote an excellent piece last month profiling the young, smart, 33-year-old Republican contender.
Economy & Taxes
PC's plan to scrap Ontario basic income pilot project called 'shameful' by NDP leader
Planned 3% increase to welfare and disability support to be cut in half
Trade wars: Easy to claim victory in; not so easy to win
Ramesh Ponnuru checks in the trade war. He disagrees with President Trump that America is winning.
Economy Added 157,000 Jobs in July, Unemployment Down to 3.9%
Wages up 2.7% from a year ago.
Turkey Officially Turns to China For a Long Term Economic Partnership
Turkey's President Recep Tayyip Erdogan has spoken about the primary objectives during the first 100 days of his new administration. Speaking of western financial speculation against the Turkish Lira, Erdogan reiterated that the country is "facing an economic war, but we will win it". As part of his strategy to win the western war against Turkey's monetary policies and existing economic growth model, Erdogan announced that for the first time in history Ankara will issue state bonds in Chinese Yuan Renminbi and that the country looks forward to opening up new credit lines with China as a viable and sustainable alternative to borrowing from European or American financial institutions. In hailing the beginning of a "new era" for Turkey, Erdogan further stated that in the future, Turkey's most important export partnerships with be with China, Russia, Mexico and India. The Turkish President also stated that the country plans to build special trade centres in 35 major cities across the globe.
Bizarre rogue planet discovered wandering in our galaxy
A bizarre rogue planet without a star is roaming the Milky Way just 20 light-years from the Sun. And according to a recently published study in The Astrophysical Journal, this strange, nomadic world has an incredibly powerful magnetic field that is some 4 million times stronger than Earth's. Furthermore, it generates spectacular auroras that would put our own northern lights to shame.
International
Donkey herds are dwindling as hungry Venezuelans slaughter them for food
A few years ago, there were so many donkeys, or burros, in the Venezuelan state of Falcón that they were a problem – herds everywhere, causing highway crashes and blocking airport runways.
Nicaraguan Regime's Persecution of Catholic Church Worsening Amid Growing Student Protests
Earlier this month, the Catholic Church of Divine Mercy in Managua, Nicaragua, was under siege.
The Crisis in Nicaragua, Explained
Listen above to the full podcast, which features an interview with Ana Quintana on Nicaragua's crisis and a discussion of a news article that casts a dark shadow on Catholic hospitals in rural areas, or read the lightly edited transcript of the interview with Quintana below.
Fake News, Censorship, and Slush Funds
Writing in the Daily Telegraph, former British Conservative leader William Hague becomes yet another politician trying to use fake news as an excuse to extend the reach of the state into areas where it should not go. Inspired by the recent report of a parliamentary committee (which I discussed here), which was in turn itself partly inspired by Angela Merkel's strikingly illiberal social-media law, Hague wants to take things even further
German Police: 126,000 Immigrants Set for Deportation Have "Disappeared"
Merkel's handling of migration "aimed to cause maximum damage to Germany," says Germany's right-wing AfD party.
Pakistan has a new Prime Minister
Imran Khan, a charismatic cricket star who has fiercely criticized American counterterrorism policy in a region plagued by extremism, appeared poised on Thursday to become Pakistan's next prime minister.
Tommy Robinson freed on bail as court orders retrial
Appeal court quashes finding of contempt against English Defence League founder
"Gender Equality" Achieved in Canada
Saye Skye is a transgender (female-to-male) rapper in Toronto, where the gender equality has "empowered" her to be treated exactly like a man
REVEALED: Tommy Robinson's "disgraceful" treatment in prison
Reporting on Tommy Robinson's successful appeal in London, Ezra Levant is finally able to reveal how Tommy was treated in prison
Brexit: Edging Towards Norway
The road to Oslo still beckons.
ANC to change Constitution to expropriate land without compensation
President Cyril Ramaphosa announced the decision taken at the ANC's national executive committee lekgotla
Pope Francis: Death penalty is definitely and completely "inadmissible under any circumstances"
The Vatican today made clear that last year's remarks from Pope Francis on the death penalty didn't just amount to an extemporaneous personal teaching after all. Earlier today, the Holy See announced that the pontiff had ordered changes to the Catechism of the Catholic Church (CCC) to make the death penalty forbidden entirely. That changes centuries of teaching, but those teachings have also been evolving ever since the end of World War II:
Chinese dissident disappears … during phone interview
"I have my freedom of speech!" Those were the last words captured in a Voice of America interview with Sun Wenguang (rendered in the reverse in Western media). The dissident Chinese activist has since disappeared since police broke into his home during the interview, and no one will say where he is now
Maths textbooks should be banned because they intimidate pupils, headteacher says
Jane Prescott, head of Portsmouth High School said that students risk becoming anxious if they can see that their classmates are "galloping ahead" of them.
Tommy Robinson Gives POWERFUL Interview with Tucker Carlson
Tucker Carlson exclusive interview with Tommy Robinson
Explosion Reported at Speech by Venezuelan President Maduro
An explosion has reportedly rocked an event that Venezuelan President Nicolas Maduro was attending.
Forced marriage: Police "turn a blind eye" to child brides
Police forces have been accused of failing thousands of victims of forced marriages by charging a suspect in only one in 38 cases.
Opinion
If You Don't Know Enough About Politics, Don't Tweet Or Vote
God hasn't called you to insult strangers who are a thousand miles away. He's called you to love the neighbors who are right in front of you.
It looks like we're having a national conversation about Trayvon Martin…again
Tonight, BET and the Paramount Network will launch a 6-part series on the Trayvon Martin case which means we're going to be hearing a lot about this case for the next few weeks. This morning CBS hosted Martin's father and the producers of the project for a discussion on how Martin's shooting has (according to them) led us to this moment in time
The Left's Ideas for Saving America's Soul Are Instead About Selling It
When I was young, the American Right was the group most associated with trying to legislate morality. Now, decades later, the tides have changed. The left is trying to use its morality as a bludgeon to force people to submit to their progressive politics.
Progressive Reactions to the Religious-Liberty Task Force Prove We Need It
Attorney General Jeff Sessions announced on Monday afternoon that the Department of Justice has established a new task force to ensure the enforcement of the Trump administration's religious-liberty guidelines issued last year.
Mueller's Problem Is Not Trumpers' Zeal – but the Perception of Inequality under the Law
What is disturbing about the Mueller investigation is not per se that a special counsel is looking into charges of wrongdoing known as "collusion," but that he is indicting or leveraging suspects, amid a larger landscape of related perceived wrongdoers, who so far have not been subject to the same federal zeal.
Arguing Over Fictional Immigrants
Can we talk about real people, instead of idealized symbols or sinister bogeymen?
Sorry, #NoMoreBoysAndGirls, Biology is Not on Your Side
"Theybies" is what this new parenting technique is called.
Oh, the Inhumanities!
I've written before here and elsewhere that the humanities are dying by suicide at American universities, and that colleges and universities will begin a de facto division into science and tech institutions with a rump of dwindling and politicized humanities and social science fields at the margins. The humanities are dying at most colleges and universities, or to be more accurate, they are committing suicide with their complete embrace of leftism, subjectivist nihilism, and historicism that degrade what was always the prime attraction of the humanities-a portal to the wisdom of the past on the true, the good, and the beautiful. Most of the social sciences-with the exception of economics-are following close behind for similar reasons.
Race-neutral admissions is an attack on education itself, college presidents say
Contrary to "the 21st Century"
New York Times Hires Left-Wing Writer With Long History Of Racist Tweets
The New York Times editorial board on Monday announced the hiring of Sarah Jeong, a left-wing writer with a long trail of racist tweets.
The Latest Academic Fad: "Color Blind Racism"
Instead of focusing on actual ways in which our rules often handicap "people of color" (such as civil asset forfeiture, occupational licensing, and, above all, public education), many academics prefer to rant that it is racism that holds them back. No, not the old racism of the segregationists, but subtle racism that's so deeply embedded that few white people are aware of it. Only the "woke" among us can understand how institutional racism is everywhere.
Another Sloppy Blue-State Lawsuit
A few weeks ago I wrote about a lawsuit by four states that want to get part of the Republican tax law overturned on constitutional grounds. Analysts left, right, and center have mocked that lawsuit. Now the attorneys general of three of the same four states, joined by their equivalents in nine others and the District of Columbia, are making a legal case against another Trump-administration policy: its rule that federal family planning funds will not go to programs that perform abortions or provide abortion referrals.
We're Now in the 'Conservatives Pounce' Phase of the Plastic Straw Panic
It is a truth universally acknowledged that when conservatives do something dumb, that's the news story, and when liberals do something dumb, conservatives' reaction is the news story. Well, maybe that's not universally acknowledged. But it should be, because that's what always happens. The headline is always "GOP Pounces on Democrat's Sex Scandal," or "Republicans Seize on Antifa's Violent Rioting," or whatever. The reaction is always presented as an overreaction. The designated villains are always wrong, no matter what the designated heroes have done.
The Communist Conspiracy to Destroy America Was Real, and Continues
Alan Stang, who died in 2009, was a journalist and public speaker who became associated with the John Birch Society. In 1965, Stang published a book entitled It's Very Simple: The True Story Of Civil Rights.
The Left's Pyrrhic Victory (and When Did Everybody Become "Alt-Right"?)
Let me begin by congratulating Sarah Jeong on becoming America's most successful young hate-monger. She is arguably more racist than Richard Spencer, and yet is employed by the New York Times, and Vox is celebrating this as a victory over the "alt-right".
A Novel Defense of Bad Social Psychology Studies
They may not be true, but they feel true.
How To Impress Your Boss, An Intersectional Guide
Pogonip steers us to the pages of Everyday Feminism, where Sophia Stephens, a freelance writer and self-described "educator," informs white employers of how to "ensure the safety of the black people and people of colour who work with and for you." Not safety in the sense of fire regulations, of course, or loose stair carpeting, but with regard to the exquisitely delicate emotional state of All Brown-Skinned People Everywhere. Due to this perilous and inherent instability of mood, there are "questions to interrogate as you engage with people of colour and their labour."