Another "quick takes" on items where there is too little to say to make a complete article, but is still important enough to comment on.
The focus this time: How to tell who not to hire.
First, a little mood music:
Carrying on…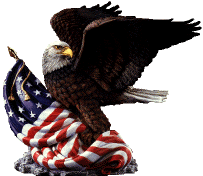 King's Western University in, of course, Canada, is proud to present its program in "Social Justice and Peace Studies", complete with an option to either major or minor in it.
"Mission Statement

"Social Justice and Peace Studies is an interdisciplinary academic program committed to experiential education and inspired by the Catholic Social Teaching tradition. It encourages critical reflection on oppression and injustice, locally and globally, and it examines theoretical and practical approaches to justice and peace. It calls students to social action that transforms the world in the interests of human dignity, equality, sustainability, and peace.

"About the Program

"The SJPS program is one of the only programs in Canada that combines the study and work of both justice and peace. This program critically examines the root causes of social injustice and violence in society, in our community and in the world. And it innovatively explores alternatives to injustice and violence by focusing on how to build peace and justice. It does this through rigorous academic training, combined with community based learning and numerous optional experiential learning opportunities in the global community. SJPS is the hub at King's University for engaged, social innovation and active learning in the creation of a more just and peaceful community and world."

The University of Connecticut provides a minor, not just in Social Justice, but in Social Justice Organizing.
"This minor provides interdisciplinary classroom instruction in the theories, histories and formation of social identities, structural inequalities, and movements to foster social justice and equity in the United States. Students learn about valuable experiences and practical skills in social justice community organizing through a supervised internship."
The minor requires credits in such things as "identities, intersections, and categories of analysis", "state structures and systems of inequality and control", "creating social justice, equity and freedom".

When you can't get a job with a major or minor in "Social Justice"… there's always graduate school!
"The Master of Arts in Social Justice flows from the mission of Marygrove College. The program is ideal for those interested in learning and promoting social justice/ change and becoming a scholar/activist. It provides for analysis and reflection in the ways of thinking, including the values, assumptions, and the actions that maintain the economic, political, and cultural structures that shape our lives. It also seeks to build competencies and skills to transform these structures toward a more just society. In addition, this program seeks to create an internal culture of justice among the candidates."
TTFN.