Another "quick takes" on items where there is too little to say to make a complete article, but is still important enough to comment on.
The focus this time: When reality is the colonizer…
First, a little bit of mood music:
Carrying on…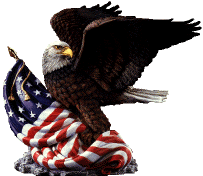 Self-discipline is important, and applying such discipline to academic subjects is important… though very, very unwoke…
"The leader of Purdue University's School of Engineering Education recently declared that academic 'rigor' reinforces 'white male heterosexual privilege.'

"Donna Riley, who previously taught engineering at Smith College for 13 years, published an article in the most recent issue of the journal Engineering Education, arguing that academic rigor is a 'dirty deed' that upholds 'white male heterosexual privilege.'

"Defining rigor as 'the aspirational quality academics apply to disciplinary standards of quality,' Riley asserts that 'rigor is used to maintain disciplinary boundaries, with exclusionary implications for marginalized groups and marginalized ways of knowing.'"

After all, laziness is a virtue!
"Prof. Ryan Evely Gildersleeve, whose background is 'primarily out-of-classroom learning contexts with non-dominant youth,' argues today in the research journal Qualitative Inquiry that 'lazy practices can become useful for postqualitative inquiry that seeks to disrupt normative explanations of the world.'

"In fact, laziness is 'a political stance':

"'As political action, laziness, then provides postqualitative inquiry with an additional tool for contributing to social justice via social research. Laziness combats the neoliberal condition in which academic research is situated and might serve as a virtue of postqualitative inquiry.'

"Part of Gildersleeve's argument is redefining what is considered 'lazy' in an academic context: Hiking and reading poetry are frowned upon under 'the neoliberal imperative of modern academia,' but they 'might indeed be necessary for transforming research practices into becoming inquiry.'"
Well scrub me Mama with a boogie beat!

And where do we start with purging this colonization of "academic rigor"?
Physics, of course…
"Students enrolled in a physics course at Pomona College were required to complete a project addressing issues such as 'implicit bias' and 'microaggressions.'

"Last fall semester, students in Pomona College's Foundations of Modern Physics (PHYS101 PO) class were required to complete a 'Decolonizing Physics' project as a part of their physics coursework.

"Taught by Professor Janice Hudgings, Foundations of Modern Physics is a mandatory course for all students majoring in physics or astronomy. The Pomona College course catalog describes the class as an 'introduction to wave mechanics, spectra and structure of atoms, molecules and solids, nuclear physics, and particle physics.'

"According to an email obtained by the Independent that was sent from a student asking for assistance on the project, students in Foundations of Modern Physics were 'learning and discussing implicit bias, microaggressions, and other similar topics.'"
TTFN.