News of the Week for Jan. 28th, 2018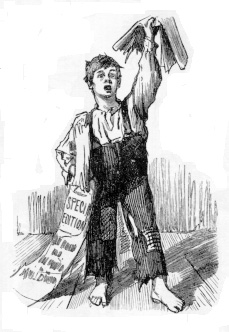 Gun Rights
Gun control bills die in Virginia House subcommittee
A House subcommittee shot down multiple gun control bills Thursday despite a tear-filled statement from a survivor of last fall's Las Vegas shooting who urged legislators to ban bump stocks.
Hide the Decline
Environment &
"Green Energy"
Trump is having trouble finding someone willing to run EPA Region 9
Perhaps the time has come to shut the San Francisco office, and have the remaining regions take over regulatory oversight?
Obamacare
Government in Healthcare
Let's talk Gummint-Care
Last month, we reported on the latest CanuckCare news, and it wasn't pretty
Delaware Push for Intellectually Disabled Assisted Suicide
Assisted suicide/euthanasia advocates want a very broad and easy latitude to have death by overdose or lethal jab.
How State Leaders Can Begin Undoing Obamacare's Damage
In 2018, millions of middle-class Americans, particularly those unsubsidized enrollees in the states' individual health insurance markets, are rightfully anxious about the future of their health care.
Idaho says no Obamacare needed for some new insurance plans
Concerned about soaring health care costs, Idaho on Wednesday revealed a plan that will allow insurance companies to sell cheap policies that ditch key provisions of the Affordable Care Act.
Potential Good News
First, as folks in medical-marijuana states have come to learn, Feds trump states. So, any such plans are going to be subject to the ObamaTax (at least for now). Which isn't necessarily an insurmountable impediment, but something to keep in mind.
Utah Bill: Assisted Suicide = Manslaughter
A bill to explicitly criminalize assisted suicide has passed its first committee hurdle.
Fight to the death: Why Canada's physician-assisted dying debate has only just begun
Almost three years ago, the Supreme Court ruled that grievously suffering patients had the right to ask for help in ending lives that had become intolerable. There is no turning back. Yet for every step forward, patients and their families face new roadblocks. Sandra Martin looks at what it will take to finally reach the end
War & Terror
North Korean Officials Order Troops To Steal Food From Rural Farmers In Desperate Bid To Feed Starving Military
The communist nation of North Korea is so without food that it can't even feed its troops. Thus North Korean officials have ordered troops to steal the meager scraps of food rural farmers have grown for themselves.
ISIS Group Puts Crosshairs on Vegas Hotel in Threat to Shed 'Dirty Blood'
An ISIS-supporting media group threatened another Vegas-style massacre in a new propaganda image, yet zeroed in on a Strip hotel other than the Mandalay Bay.
New hypersonic plane design could see a radically updated return of the biplane
A new airplane shape for hypersonic planes has been proposed by chinese researchers. Typical hypersonic airplane designs have followed the two wing configurations used in all planes.
National
Dems give up shutdown fight
Senate Democrats relinquished on the government shutdown Monday, agreeing to vote to reopen the government but insisting they'll keep fighting for illegal immigrant "Dreamers" over the next weeks, with another shutdown deadline looming Feb. 8.
FBI Says It Failed to Preserve 5 Months of Strzok's Text Messages
Read Full Article Here FBI Says it Failed to Preserve Five Months of Strzok's Text Messages
White House: We Will Not Sign The Durbin-Graham DACA Proposal
The core issue that brought about this silly 72-hour shutdown is what to do about DREAMers. That issue is still alive and kicking and will take center stage as the next continuing resolution deadline, February 8, comes thundering upon us.
Another Midterm Poll Shows Democrats' Generic Ballot Lead Shrinking, But…
Of the last five generic ballot polls taken, four show the Dems lead cut in half from the heights of mid-December, when they were leading consistently by margins of 10 points are better. If you missed this post on Friday night about NBC's latest survey, that'll catch you up on the other numbers. The most dramatic example of the trend towards Republicans comes in today's new one from CNN, which has Republicans trailing by just five points among registered voters. A month ago, CNN had Republicans down … 18.
Judge refuses to toss lawsuit against college for banning distribution of Spanish-language Constitutions
Campus is a public forum regardless of your regulations
CALIFORNIA TO REGISTER ILLEGAL ALIENS TO VOTE – AUTOMATICALLY
Court orders government to do so for all driver's licenses issued
Source: FBI Must Now Prove 'Missing Texts' Claim Is Not Bureau Wrongdoing
Increasingly skeptical members of Congress now suspect that a cover-up of epic proportions is unfolding before their eyes.
University Student Hospitalized After Eating A Tide Pod
The incident comes just days after health officials repeatedly warned against ingesting them.
Claim: Page and Strzok Referenced FBI 'Secret Society' that Met the Day After the Election
There is serious talk on Capitol Hill about the appointment of a second special counsel amid several new bombshell revelations swirling around the Trump/Russia probe. First, there are the allegations of shocking and substantial government surveillance abuses under President Obama outlined in the FISA abuse memo. Secondly, the FBI lost five months of key text messages between the anti-Trump/pro-Clinton FBI officials Peter Strzok and his mistress Lisa Page. And now there's talk of a "secret society" of officials within the FBI that apparently met the day after the election of Donald J. Trump to plot against the president-elect.
Barlow to plead guilty to fraud, resigns from Las Vegas City Council
Las Vegas City Councilman Ricki Barlow will plead guilty to felony fraud charges for misusing campaign funds in 2015, and resigned his seat representing the city's Ward 5 on Monday.
Teachers union backs Giunchigliani's bid for Nevada governor
The state teachers union has endorsed Chris Giunchigliani's bid to be Nevada's next governor, again putting the organization at odds with the local chapter, who endorsed fellow Democrat Steve Sisolak two weeks ago.
More than 50,000 texts exchanged between FBI officials Strzok and Page, Sessions says
More than 50,000 texts were exchanged between two FBI officials who have come under fire for exchanging anti-Trump messages during the 2016 election, Attorney General Jeff Sessions revealed Monday.
Public university's "Queer Women's Sex" event excluded "straight cisgender" students
Georgia Tech LGBT group hosts "Queer Women's Sex in the Dark" event
This Breakthrough in Tractor Beam Tech Could Pave The Way to Levitating Humans
We're excited.
1.7-Billion-Year-Old Chunk of North America Found Sticking to Australia
Geologists matching rocks from opposite sides of the globe have found that part of Australia was once attached to North America 1.7 billion years ago.
Writing course calls inclusive language 'an ethical obligation'
Western Michigan University maintains a set of guidelines to help students "avoid gender bias in writing," such as avoiding the terms "mothering" and "fathering."
"Feminist Science" event teaches researchers how to do "socially just science"
Event seeks to embed social justice into science for "progressive social change"
Replacing Barlow on Las Vegas City Council will take at least 2 weeks
Las Vegas city officials aren't expected to officially set a course to install a new Ward 5 City Council representative for at least two weeks.
Yale let accusers text each other to coordinate testimony against male during Title IX hearing: lawsuit
Spurred by their "palpable animosity" against his conservative views?
Amazon Alexa Will Now Refuse To Respond If You Use 'Sexist' Language
Amazon's Alexa home assistant is taking a page from the #MeToo movement and will now no longer respond to what the artificial intelligence recognizes as "sexist language."
Students hold 'bleed-in' to demand free menstrual products
University of Florida students held a "bleed-in" demonstration Tuesday, going around campus with fake blood on their pants to protest the lack of free menstrual products.
Evergreen State whitewashes lecture that equates white supremacy and free speech, calls it "civil rights"
College behind "Day of Absence" changes marketing after scrutiny
Justice Department Warns Sanctuary Jurisdictions of Coming Crackdown
"enough is enough"
If You Can't Beat 'Em, Compromise: Mississippi Lawmaker Offers Two-Flag Solution
Don Lewis, the chief operations officer of Tupelo, Miss., just wanted the holiday season to be "peaceful and calm." That's why Lewis told the Daily Journal he suggested flying the state's bicentennial banner over municipal buildings instead of the Mississippi state flag until sometime after the first of the year.
What's old is new again in Nevada congressional race
What's old is new again in the race for Nevada's 4th Congressional District.
Libertarian Banned from Facebook for Tide Pod Joke That Mocked Liberals
Chew on that.
Dems Panic After Issa Retirement
Activists concerned vote-splitting in primary could lead to two GOP candidates in general
Hillary Clinton chose to shield a top adviser accused of harassment in 2008
The complaint against Mr. Strider was made by a 30-year-old woman who shared an office with him. She told a campaign official that Mr. Strider had rubbed her shoulders inappropriately, kissed her on the forehead and sent her a string of suggestive emails, including at least one during the night, according to three former campaign officials familiar with what took place.
Grassley Releases Strzok-Page Texts Showing FBI Was "Pulling Punches" In Clinton Probe
A text message exchange between Peter Strzok and Lisa Page is evidence that the FBI was "pulling punches" in its investigation into Hillary Clinton, a top Republican senator is alleging.
Prof says 'male-dominated' textbooks deter women from Econ
A University of Michigan professor recently presented a paper at the annual meeting of the American Economic Association arguing that "male-dominated" textbooks may be partly to blame for the lack of women in the field.
Students take over campus building, issue list of 23 demands, including expulsion of right-wing student
Activists also want system in place "to report our fellow classmates"
Vermont high school to fly Black Lives Matter flag for Black History Month
A high school in Vermont's capital city will hoist the flag of Black Lives Matter in honor of February's Black History Month.
TRANS-AGE: Pedophile Charged With Abusing 3 Girls Says He's A 9-Year-Old Trapped In Man's Body
The 38-year-old pedophile claims he's trans-age.
With Fungi in the Mix, Concrete Can Fill Its Own Cracks
Adding fungus might be one way to endow concrete with the ability to repair any damage, without the need for human intervention
Scientists find 10 new defense systems used by bacteria
In lab tests, the gene families appear to fight virus attacks
Renewed measurements of muon's magnetism could open door to new physics
Next week, physicists will pick up an old quest for new physics. A team of 190 researchers at Fermi National Accelerator Laboratory (Fermilab) in Batavia, Illinois, will begin measuring to exquisite precision the magnetism of a fleeting particle called the muon. They hope to firm up tantalizing hints from an earlier incarnation of the experiment, which suggested that the particle is ever so slightly more magnetic than predicted by the prevailing standard model of particle physics. That would give researchers something they have desired for decades: proof of physics beyond the standard model.
These next-generation weapons will blast asteroids out of the sky
If an asteroid struck the Earth, there are no fewer than seven distinct ways it could kill you.
Miley Cyrus, Lady Gaga Targeted by L.A. Street Artist Ahead of Grammys
Conservative artist Sabo took aim at the artists in his most recent installation.
Sean Hannity's Twitter Account Briefly Disappears
The Fox News host's personal account went dark late Friday night.
Jeff Sessions Vows to De-Politicize the Justice Department
Jeff Sessions was in Norfolk, VA, yesterday to give a speech to law enforcement officials (I would tell you what the gathering was but apparently the art of writing a properly formulated lede paragraph has vanished). Naturally, he touched on immigration and other issues but the most significant thing he talked about was the extent to which the Justice department became politicized under Obama and Sessions's determination to return to a policy of enforcing the law without "fear or favor."
2 Donors Plead Guilty, but the Mayor Is Not Charged. Why?
A major donor to Mayor Bill de Blasio pleaded guilty to using campaign contributions as bribes to buy better treatment at City Hall – and yet the mayor, who took the money and aided the donor, was not charged with a crime.
George Soros: Trump Presidency Will 'Disappear' in 2020—or 'Even Sooner'
At the World Economic Forum's annual meeting in Davos, Switzerland, this week, liberal billionaire investor George Soros declared that the Trump presidency is a "danger to the world" which will "disappear" in 2020 or sooner.
Economy & Taxes
Venezuela's economic collapse, by the numbers
Venezuela's economic crisis has stretched into 2018 after government forces forcefully quashed protests against President Nicolas Maduro's government last year, killing at least 120 in the process. In recent weeks, the black market exchange rate – far more trusted than the government's laughably rosy official rate of 10 Venezuelan bolivars for one U.S. dollar – has spiraled out of control, recently topping 200,000 bolivars for a dollar, per DolarToday.
What Democrats Won't Tell You About the GOP Tax Cut
In an effort to keep up with their self-described "resistance" movement, California Democrats are engaged in a full-fledged attack against recently enacted federal tax reform legislation that provides tax cuts for most Americans and Californians.
Sh*thole California Part lll: Democrat Mafia To Extort Profits From CA Businesses
California's Democrats are on an accelerated path of destruction of the once Golden State. In Parts l and ll of my series on how California's leftist Democrats have turned the Golden State into a sh*thole, I explain how California's ruling party is doubling down on business-destroying policies, energy destroying policies, education destroying policies, and policies destroying California's abundant natural resources. The new law claiming sanctuary state status is blatantly unconstitutional, as is "legalizing" marijuana.
International
Transgenders grow out of it: Doc
A Toronto doctor has raised eyebrows and criticism for writing most transgender-identifying children grow out of those feelings.
Oxford University Gives Women More Time On Exams
Oxford University let women have extra time on their summer 2017 exams in an effort to raise text scores in math and science fields.
In a reversal, Maduro signals he'll stand for re-election in Venezuela this year
One of the primary goals of the ongoing protests in Venezuela over the past year or so was to force their dictator, Nicolas Maduro, to stand for re-election as the nation's basically defunct constitution demands. Given how badly the nation has imploded under his rule and the bloody violence taking place out in the streets, this was clearly something that Maduro wasn't terribly interested in. But this week something changed. Maduro indicated that elections may well take place this year, but international observers are already smelling a rat.
We must celebrate heterosexuality: Top girls' school head warns of danger of focus on gay and transgender issues
Cathy Ellott, pastoral deputy of St Mary's Ascot, warned of a 'real danger'
The Islamization of Oslo
In Groruddalen, a large neighborhood of the Norwegian capital, heavy Muslim immigration is testing multiculturalism's limits.
Dutch Police to Seize Clothing, Jewelry From 'Youths' Who Can't Explain How They Got It
Have you ever looked at how people dress and wondered how they afford it? Maybe they borrow them from wealthier friends, or know how to score on eBay. Or maybe they are criminals.
Germany: Return of the Stasi Police State?
Germany's new law requires social media platforms, such as Facebook, Twitter and YouTube, to censor their users on behalf of the government. Social media companies are obliged to delete or block any online "criminal offenses" within 24 hours of receipt of a user complaint — regardless of whether the content is accurate or not.
Dutch Spies Infiltrated Russian Hacking Unit Before DNC Attack
Dutch intelligence services had eyes and ears for years on the Russian outfit that hacked the Democratic National Committee, even infiltrating a surveillance camera at the Cozy Bear headquarters and recording hackers' faces, Dutch media reported.
"I Prayed for God to Take Me": South African Farmer Describes Family's Torture, Father's Last Moments
"I think it was adrenaline that lifted him up."
India, Southeast Asian Countries Step Up Maritime Cooperation to Counter China
Maritime alliance comes amid India's ongoing border row with China
The MSM Faces the Truth About Sweden
Every day since he began running for president, the international media have scoured Donald Trump's statements and actions in search of something to mock. One day last February, they fastened on an unscripted remark he made at a rally in Florida. "We've got to keep our country safe," he told the crowd. "You look at what's happening in Germany, you look at what's happening last night in Sweden. Sweden, who would believe this? Sweden. They took in large numbers. They're having problems like they never thought possible."
Shocking. (Not shocking) Venezuela will bar opposition parties from upcoming "election"
It was only a few days ago that I was writing about the startling about-face maneuver suggested by Venezuelan dictator Nicolas Maduro. After more than a year of stonewalling and insisting that he didn't need to run for another term as President, the tyrant suddenly suggested that he might be open to new elections, perhaps even sooner than they would normally be scheduled. At the time I expressed the following concern.
Opinion
No, Washington Post, Socrates Was Not A Social Justice Warrior
Social justice warriors are not the heirs of Socrates; they are precisely the sort of people who had Socrates sentenced to death.
Progressives Are Not Pleased With How Democrats Caved On The Shutdown
After slowing the federal government down for three days, Democrats lost the standoff without making gains. Senate Minority Leader Chuck Schumer is already taking the blame from both sides, but especially fellow Democrats, who are saying he caved for practically nothing in return.
"America First" Polls Poorly in Other Countries. Trump Backers Don't Care.
As a presidential candidate in 2008, Barack Obama asserted that he was a "citizen of the world." By contrast, during his first address to Congress last year, President Donald Trump said, "My job is not to represent the world. My job is to represent the United States of America."
The Sex-Change Revolution Is Based on Ideology, Not Science
Twenty-eight years ago, the release of "When Harry Met Sally" highlighted one big debate: whether men and women could really be just friends.
All hail Jordan Peterson: not just a debater
There's been a lot of delighted buzz on the right about a new video of Jordan Peterson being interviewed by a British journalist named Cathy Newman. The gist of that buzz is that he demolished her in spectacular fashion—in the rhetorical and ideological sense, that is.
Serve the Law, Not the Court
According to Chris Geidner, Chief Justice John Roberts "has found himself moving ever so slightly away from the doctrinaire conservative position he held when he started on the high court — having shown repeated interest in taking actions that are aimed at protecting the institutional integrity of the court and governmental stability more broadly."
What Right Not to Be Offended?
A Canadian professor questions a key tenet of current Leftist thinking.
What Will November Bring?
An intense partisan rift and congressional electoral dynamics set the stage for an intriguing midterm election.
Performance justice
Yesterday, a Michigan judge sentenced Larry Nassar, the USA gymnastics physician who sexually assaulted 150 women, to a 175-year prison term. Good. The punishment fits the crime.
It's Official: Liberals Hate Constitutional Government
We should be grateful to Ryan Cooper for acknowledging so forthrightly in The Week what has been obvious to conservatives for a long, long time—liberals really really hate the Constitution, because limited government is an impediment to their endless dreams of ruling over us more completely and fixing every human problem" "America's Constitution is terrible. Let's throw it out and start over."
Trump's ability to reshape the judiciary may be overstated (Part 2 – District Courts)
Unless blue slips and procedural delays are watered down, Trump is barely going to get any appointments in liberal-leaning states
The Art of the Choke Share
The White House immigration outline was released today and it's not good. It could change tomorrow, for all we know, but as it stands now, this is a preemptive surrender on several issues.
Intersectionality for Dummies
Oppressed for success.
The Senate politics of Trump's immigration proposal
Tom Cotton is right, the support of Chuck Schumer and Dick Durbin isn't necessary to pass an immigration bill. However, some Democratic support is.
Belgium: How Low Can a Low Country Get?
French journalist Éric Zemmour facetiously suggested that France should forget about bombing Raqqa and should instead bomb Molenbeek.