Another "quick takes" on items where there is too little to say to make a complete article, but is still important enough to comment on.
The focus this time: It's always everyone else's fault.
First, a little bit of mood music:
Carrying on…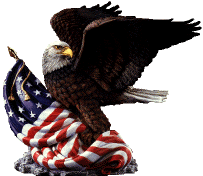 Evil, of course, must be opposed and stopped… unless, of course, said evil suggests that the demographics of said evil is politically incorrect, in which case the facts must be silenced!
"Portland police will no longer maintain a database of suspected gang members, due to concerns that the vast majority of people with the gang label are racial minorities.

"Starting Oct. 15, the Portland Police Bureau will end the 20-year practice of issuing gang member designations, which police say can lead to "unintended consequences" and a lifelong stigma even for those who have given up the gang lifestyle. Officials intend to notify the approximately 300 people on the gang list that the bureau will purge all records related to the designations"

Blame one.. blame all?
"State lawmakers are calling on Washington State University to defund its College Republicans chapter after its former president was exposed for attending the violent Unite the Right rally.

"In a letter to University President Kirk Schulz, 12 Democratic state lawmakers demand that the university 'respond to hate speech and actions by revoking WSU College Republicans' recognition, and receipt of state benefits as a Registered Student Organization (RSO).'

"The September 14 letter comes despite the WSU College Republicans chapter issuing a public statement distancing itself from its now-former chapter president who attended the Unite the Right rally in Charlottesville, as well as posts on the group's Facebook page indicating that it has consistently condemned both racism and violence."
If one is so inclined, one can blame one for all; however, if one isn't one can dismiss one as being contra others.
So convenient.

When people are hell bent on destroying Western Civilization, one would be inclined to defend one's cultural institutions… unless one was hell bent on destroying the same!
"Germany's intelligence services knew Berlin Christmas market terrorist Anis Amri downloaded bomb making instructions on his phone nearly a year prior to a Dec. 2016 incident, German media reports.

"German police were reportedly approached by an informant about Amri in Nov. 2015 and had his cell phone under surveillance when they learned of him downloading terror instruction manuals. Ten months prior to the attack German authorities also knew that Amri was using his cell phone to message Islamic State operatives in Libya."
TTFN.