News of the Week for Dec. 31st, 2017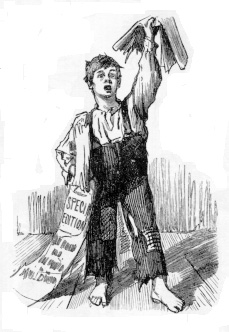 Gun Rights
The ATF May Be Making Moves To Regulate Bump Stocks
After Stephen Paddock opened fire on concert-goers from his room in the Mandalay Bay Hotel in Las Vegas on October 1, 2017, killing 58 people, the question, other than what his possible motive may have been, seemed to go to how could one man commit so much carnage in such a short time frame, on his own?
Hide the Decline
Environment &
"Green Energy"
The Profound and Dominant Impact of Atmospheric Water Vapor upon Ozone Destruction
The prevailing model of seasonal and long term global ozone depletion is grounded in a principal assertion that emissions of industrial refrigerants and propellants (also known as Ozone Destroying Substances, ODSs) are the primary causal agents.
An opinion on the "EPA Gravy Train" – and why shutting it down is a good thing
Time to get them off our gravy train
Obamacare
Government in Healthcare
A Carrier's Economist's take on ObamaCare
As an economist for a Blue Plan, I can help; here are some of the impacts of the ACA on our organization and products since passage on 3/23/2010.
NHS is forced to apologise after a woman having a smear test specifically requested a female only to be met by a pre-op transgender medic 'with stubble and a beard'
Patient asked to be seen by female nurse but was met by biologically male nurse
War & Terror
Bomb rips through St Petersburg supermarket injuring ten Christmas shoppers in suspected terror attack
Nobody was killed in the explosion, but at least four people were hospitalised
North Korea soldier who defected had immunity to anthrax
A North Korean soldier who defected to the South was found to have antibodies to anthrax – triggering concerns that the rogue regime has weaponized the deadly bacteria, according to reports Tuesday.
Long-Secret KGB Manual on How to Recruit Spies Revealed
Former PJ Media editor Michael Weiss, now with The Daily Beast, has managed to get his hands on a fascinating document: the secret KGB manual on recruiting spies. Although the manual dates from the 1980s, Vladimir Putin's clandestine services reportedly still use it.
UNSC to ban N.Korean ships from port access
The UN Security Council is set to ban 4 ships, including 3 registered in North Korea, from entering ports of UN member countries.
National
Science's 2017 Breakthrough of the Year: The observation of two neutron stars merging
Science has chosen as its 2017 Breakthrough of the Year the first observations of a neutron-star merger, a violent celestial event that transfixed physicists and astronomers. As the two neutron stars spiraled together 130 million light years away, they generated tiny ripples in the fabric of spacetime called gravitational waves, sensed by enormous gravitational wave detectors on Earth. This merger also triggered an explosion studied by hundreds of astronomers around the world. Researchers first picked up on gravitational waves over two years ago, when two massive black holes crashed into each other.
Bundy mistrial draws Sessions probe, calls for broad review
A mistrial in the federal prosecution of a family of ranchers who led an armed standoff against government agents prompted Attorney General Jeff Sessions to launch an investigation into the case and renewed calls for a broad review of U.S. attorneys in Las Vegas.
Las Vegas Monorail ticket sales expected to fall millions of dollars short
Las Vegas Monorail ticket sales are expected to fall millions of dollars short of predictions for 2017 and 2018, according to budget documents the monorail company released last week.
Feds aim to find deposits of critical minerals in Nevada, other states
Interior Secretary Ryan Zinke launched a campaign Thursday to identify deposits of critical minerals in Nevada and other states to break dependence on foreign supplies of raw materials needed for military equipment and consumer goods like cellphones and computers.
University Professors: Trump Uses Christmas To Promote White Nationalism
A Newsweek article posted on Christmas Eve featured three university professors alleging that President Donald Trump is using Christmas to advance white nationalism, much like the Nazis did in 1930s Germany.
Democrat in Virginia statehouse race TIE insists final vote shouldn't have been counted as she begs court to call off random drawing to determine balance of power
Democrat Shelly Simonds is challenging Republican incumbent David Yancey
Controversial "Problem of Whiteness" course reintroduced at UW-Madison
This spring, a controversial course titled "The Problem of Whiteness" will once again be offered at the University of Wisconsin-Madison.
Prof urges 'abolition of white democracy' during lecture
A Diablo Valley College professor recently told students they should violate "many" of our existing laws because they perpetuate "a white supremacist, patriarchal, heteronormative, capitalist system."
New York Attorney General Has Filed 100 Acts of Resistance Against Trump
The New York attorney general has transformed his office into a bastion of the resistance movement by taking 100 legal or administrative actions against the Trump administration this year.
Jury takes 28 minutes to acquit student accused of rape – long after college expelled him for it
On campus, the allegations were damning and life-altering. In the jury deliberation room, they were rubbish.
Lawsuit by expelled Oberlin College male student: Sexual assault hearing process rigged, 100% conviction rate
In 2015-2016 academic year "in every single case sent through the formal process, the respondent was found responsible on at least one charge"
LGBT "ally" training: don't assume people in heterosexual relationships are heterosexual
Training also advises: Don't use the word "homosexual"
Top House Republican: GOP May be 'Whistling Past the Political Graveyard' in 2018
The former chairman of the National Republican Congressional Committee cautioned today that his party is "whistling past the political graveyard" if not concerned about midterm elections.
Las Vegas adding snipers, extra security for New Year's Eve
Throngs of partygoers ushering in the New Year in Las Vegas will be met by unusually tight security following a deadly mass shooting in the city three months ago.
Opponents of recall say officials failed to follow Nevada law
Democrats filed a lawsuit Wednesday in hopes of stopping a special election that could oust an incumbent Democratic state senator, claiming election officials failed to follow the law and that the effort is well short of the needed signatures.
Website Sells Private-Part Equipment for "Trans" Children
Social justice ninny muggins are fond of abusing their small "trans" offspring (see Letting Children Transition is Child Abuse Says American College of Pediatricians and CHILD ABUSE: Some Parents Now Sending Their Toddlers to "Transgender Camp". Probably to mimic the childhood which produced such green haired depravity in the first place. But green hair is beautiful. Regardless of bodily location, of course.
Arizona banned from enforcing law against public school courses that "promote resentment toward a race"
Mexican-American students in Arizona can thank a Supreme Court ruling that upheld censorship of students for letting their school districts treat them as an ethnic group rather than individuals.
SJWs Melt Down Over New York Times Chopsticks Photo
One of the nice things about being a writer in 2018 is that SJWs will continue to find new and absurd ways to get their feelings hurt. Even if nothing else is happening, I can always count on a group of SJWs providing me with something to write about. This time, a horde of them provided me a gift by taking to Twitter to express their dismay at a photo of chopsticks accompanying a New York Times story about a new Japanese restaurant.
Man arrested in 'Call of Duty' 'swatting' hoax that led to fatal police shooting
A 25-year-old California man was arrested in connection to an online quarrel between two "Call of Duty" gamers that prompted a hoax call and led to a man being killed by police in Kansas.
Former Alabama Sec. of State Nancy Worley Indicted, Turns Herself In
Former Secretary of State Nancy Worley turned herself in at the Montgomery County Jail Thursday and was released on bond. Her surrender comes after a grand jury indicted Worley on charges stemming from her unsuccessful campaign for re-election last year.
Mother sues school district over voicemail mocking special needs daughter
A Pennsylvania mother is suing a local school district, claiming teachers mocker her daughter, who has disabilities.
College Students Want "Pocahontas Policy" To Let You "Identify" As A Person Of Color
A recent video from Campus Reform exposes just how far some college students think universities should go to recognize people's racial identity – even if it's invented.
California Prosecuting Man for Insulting Posts on Islamic Center's Facebook Page
The government's theory would equally criminalize insulting posts on a NRA page, or on a pro-Trump organization's page, or on a Communist Party page.
Academic: Teachers must prevent 'assimilation' of 'whiteness'
The SIT Graduate Institute recently published a thesis paper calling for educators to "promote racial identity exploration" so that students of color don't "assimilate to whiteness."
Economy & Taxes
Trump, Heller's tax reform law boosts Las Vegas with Fontainebleau redevelopment
The tax reform law championed by President Donald Trump and Sen. Dean Heller is already boosting Nevada's economy. The proof is sitting right on the Strip.
International
Dimming Christmas lights reflect Venezuela's grim crisis
Marilyn Pitre recalls taking her family on evening strolls at Christmas time through Altamira Plaza in Venezuela's capital, soaking up the dazzling lights and giant tree made of light bulbs in a display that once drew comparisons to New York City's Rockefeller Center.
Topless feminist steals baby Jesus from Vatican Nativity scene AGAIN
What did baby Jesus ever do to her?
Indictment and preventive imprisonment of Cristina Fernandez confirmed by federal court
An Argentine Federal Court in Buenos Aires City confirmed the indictment and preventive imprisonment of ex president Cristina Fernandez, one of several defendants under investigation for the alleged cover up of the attack against a Jewish organization, by signing a memorandum of understanding with Teheran considered the culprit of the 1994 carnage which cost 85 lives and hundreds injured.
This is Germany: "Safe zones" for women during New Year's Eve celebrations after past mass sexual attacks
Germany appears unwilling or unable to control its streets from migrant gangs, so "safe zones" are the cop-out.
Anti-Regime Protests Break Out Across Iran
Protesters chant "Death to the dictator" and "Death to Rouhani" – but will it end the same way as the 2009 Green Revolution?
Protesters Reportedly Being Shot In Streets In Iran, Ripping Down Khameni Posters
Pray for these guys, they're doing what they can and it appears much wider and into the country unlike 2009.
Iranians Chant For End To Islamic Government, For Shah To Return
This is part of the protests that have been going on since Thursday. Thousands have taken the streets in multiple cities, including even the seat of the mullahs, Qom.
Brave Female Journalist Questions Afghan MP About What He Considers Rape
He Threatens To Have Her Nose Cut Off
The Death of Western Civilization. West German Edition
Two years ago, New Years celebrations resulted in about one thousand women being the victim of sexual assaults that ranged from groping to rape. Unsurprisingly, this outburst of misogynistic violence coincided with a massive influx of mostly male refugees from the most violent and misogynistic area of the world.
Religious reasons must not prevent home care from buying Christmas ham
At the Trollhättan City Council meeting in November, the question of staff refused to refuse to deal with pork with reference to their religious beliefs.
Opinion
California Dems Face Sexual-Harassment Meltdown
Democrats have had an iron grip on power in California for at least the last decade; without Arnold Schwarzenegger's celebrity governorship, it would be more like a generation. Democrats have supermajorities in both chambers of the state legislature, control all of the statewide offices, and haven't elected a Republican to the US Senate since Pete Wilson in 1988. The Golden State has turned so blue that last year's general election to replace Barbara Boxer featured two Democrats and no Republicans at all.
How About an "Insanity Studies" Major?
It's difficult to describe the cognitive dissonance I sometimes experience. Here at home, today was filled by a cheerful family holiday celebration. Meanwhile, however, the world is full of depravity and despair. Because my work involves searching through feminist blogs, I have a very pessimistic view of America's future. If these people are our future, we're hopelessly doomed.
2018 Senate Races: Can the GOP Keep and Add to Its Majority?
After the Jones victory, the GOP has a one seat majority.
Year in Review: 17 campus hate crimes that turned out to be hoaxes in 2017
Over the last year, it seems as if more campus hate crimes turned out to be hoaxes than legitimate acts of hate. Schools tended to be fertile ground for overzealous students looking to prove there is hate where none exists. These 17 examples show 2017 continued to be a year in which hate-crime hoaxes are an epidemic with no end in sight.
The Low Academic Quality of Too Many Teachers
My recent columns have focused on the extremely poor educational outcomes for black students. There's enough blame for all involved to have their fair share. That includes students who are hostile and alien to the educational process and have derelict, uninterested home environments.
2018 House Races: Democrats Hope to Gain Control
They have to win 25 seats, but it's possible they'll make a dent in the GOP's majority.
What Is the "Bennett Hypothesis" and Why Does it Matter?
Serving as Reagan's Secretary of Education in 1987, Bill Bennett advanced the argument that government student aid had a lot to do with the constant increase in the cost of higher education. Since the government was putting many dollars in the pockets of high-school grads which they could use only if they enrolled in an accredited college, it stood to reason that the people who ran the colleges would see the opportunity to capture many of those dollars for their own spending desires by increasing tuition and fees. While some leftists dismissed the idea ("College presidents aren't like greedy businessmen!") those who have carefully analyzed the connection between student aid and rising costs have largely come to the conclusion that Bennett had it right.
Breitbart's Disgrace
When news cycles are crowded with outrage – some of it justified, much of it hysterical – it's easy to lose track of the significant stories. There was one last week that conservatives can't let slide down the memory hole. Breitbart's editor-in-chief, Alex Marlow, admitted its full-court-press in favor of Roy Moore was motivated by a desire to protect Donald Trump and that Marlow actually thought Leigh Corfman's claims against Moore "had a lot of credibility." Corfman, you might recall, claimed that Moore assaulted her when she was only 14 years old.
Eliminating Partisan Redistricting Will Make Politics Worse, Not Better
You can't take politics out of politics.
It's Important to Distinguish Between Never Trump and Never Trump/Never Hillary Conservatives
I'm really hoping this will be one of my last posts on this whole Never Trump business. I'm with Jonah, the whole debate about the nature of Never Trump after his election is getting really tedious. I wrote a piece about my approach two days after the election, and I feel like I've been repeating myself ever since. Praise him when he's right, critique him when he's wrong, apply the same standards to your own side that you apply to ideological opponents, and keep your eyes fixed on the larger, more important cultural trends.
Bad, terrible, no good news for Democrat identity politics destiny
Pew: Hispanic Identity Fades Across Generations
The Problem With "Gender Equality" and How SJWs Reached Their Stalingrad
Feminists who have raised concerns about the transgender cult deserve the support of all decent people, and conservatives ought not to withhold that support because of ideological differences. When you're at war, you need allies, and if Churchill could make an alliance with Stalin for the sake of defeating Hitler, then I see no reason why conservatives and feminists can't make an alliance to defeat the transgender cult.
Now that you mention it, why *does* the Postal Service charge Amazon so little for shipping?
A fun game anytime POTUS attacks Amazon is to try to guess which Washington Post story that day was the one that pissed him off. The Post is owned by Amazon CEO Jeff Bezos, of course; anytime the reporters at Bezos's side hustle really get under Trump's skin, he's apt to rattle his economic saber at Bezos's main business. Was it … this one, maybe? Or did "Fox & Friends" run a segment about Amazon's shipping practices this morning?
Don't Pop the Cork Yet, Democrats
As we prepare to greet the New Year tomorrow morning, everyone is reflecting on the year that has been and preparing for the year to come. Most of us set career paths, fitness plans, or personal goals we hope to achieve over the next twelve months. Democrats are thinking only about the next eleven. The sum total of their 2018 ambitions is to take the House from Republicans and topple Donald Trump's agenda. Based on interviews with leading Democrats this week, they believe it is already an accomplished feat.