News of the Week for Sept. 3rd, 2017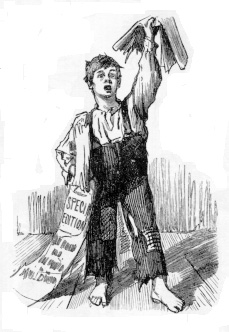 Gun Rights
En garde! Texas open carry sword law takes effect
The phrase "everything's bigger in Texas" is about to become even more clear-cut.
Hide the Decline
Environment &
"Green Energy"
War on Coal: California and New Mexico Celebrate Meaningless "Win"
A Californian judge ruled that President Trump's administration acted illegally in suspending Obama era royalty hikes against resource projects on government land. But given the rules will shortly be abolished, the rules will not be re-instated.
Obamacare
Government in Healthcare
When Assisted Suicide Becomes Coercive
Even the best intentions cannot reverse the insidious effects of a wrong policy. When those who advocate for assisted suicide cite a benevolent desire to relieve suffering, the horrifying results of such a practice still lie just beneath the surface.
War & Terror
Protests Turn Violent in Berkeley; 13 Arrested
Right-wing events in the Bay Area failed to materialize but sparked left-wing marches
More "Antifa" Violence in Berkeley
The left-wing thugs can't help themselves
Wasserman Schultz IT Staffer Banned From House Network Months Ago Still Has Active Account
A former IT aide suspected of stealing equipment and data from Congress still has an active, secret email account on the House computer system, even though he has been banned from the congressional network because of a criminal investigation into the alleged cybersecurity violations, The Daily Caller News Foundation Investigative Group has learned.
ANTIFA assaults disabled veteran in a wheelchair
Gang of ANTIFA throws water on disabled veteran in wheelchair at Berkeley Free Speech Rally 4/15. Attendees of the event come to his defense.
National
Christopher Columbus Association Links Anti-Statue Crowd Directly to KKK
That includes New York City Mayor Bill de Blasio.
In Their Own Words: This Chilling Chant Shows What "Antifa" Fascists are All About
My colleague streiff did a comprehensive rundown on the chaotic and often barbaric scenes out of yesterday's antifa demonstration rampage through the streets of Berkeley. There is one video clip that has since emerged that is very telling about the ultimate motive of these cowards who cover their faces and pretend, with the able assistance of the mainstream media, to be combatting fascism. "No Trump. No wall. No USA at all."
Prof advocates for the "queering of higher education"
A professor recently published an article in which he "offers recommendations to eliminate repressive, heteronormative practices" in higher-ed.
GOPs Want Trump, Congress to Roll Back Obama 'Overreaching' on National Monuments
House Natural Resources Committee Chairman Rob Bishop (R-Utah) said the record amount of federal land designated for national monuments under former President Barack Obama demonstrated a "clear overreaching use" of the Antiquities Act.
Fordham RAs reduced to tears by PragerU video on campus rape
Fordham University has launched an investigation after students were reduced to tears by the screening of a PragerU video during a Resident Assistant (RA) training on sexual assault.
Confederate descendant sues U. Texas president over removal of statues
The Sons of Confederate Veterans and a descendant of Confederate Major George Littlefield have sued the school president for the recent removal from campus of several Confederate statues.
Man Who Claimed Antifa Stabbed Him Over Haircut Reportedly Faked the Attack
Not long after Charlottesville, a news story spread nationally that I wrote about here at PJ Media. It seemed to perfectly match the violence and hysteria we were seeing from Antifa: it was about a guy who said he was attacked for having what his attacker thought to be a "neo-Nazi haircut."
Coalition of Leftists Begin 10-day "March To Confront White Supremacy"
Among their demands is Trump's removal from office
Sarah Palin defamation lawsuit against NY Times dismissed
Court: "Negligence this may be; but defamation of a public figure it plainly is not"
Arizona Sheriff Releasing 400 "Criminal Illegal Immigrants" Every 10 Days
An average of 400 "criminal illegal immigrants" are being released every 10 days by the newly elected sheriff in Arizona's most populous county, federal law enforcement sources tell Judicial Watch, many of them violent offenders. It's part of Maricopa County Sheriff Paul Penzone's new policy to protect illegal aliens, even those who have committed serious state crimes, from deportation. Under a longtime partnership between the county and the feds, the Phoenix field office of Immigration and Customs Enforcement (ICE) was notified when "aliens unlawfully present with additional Arizona charges" were released from the Maricopa County Jail, which is one of the nation's largest with a population of about 8,000. That ended when Penzone, who refers to illegal immigrants as "guests," took office this year and, though he formally announced the change last week, it was put into practice much earlier.
"Cajun Navy" to the rescue
The Trump administration is responding well to the disaster in South Texas. However, some of the best work is being performed by a loose, intensely non-formal operation known as the "Cajun Navy."
Harvey aftermath: More chemical fires possible as city loses clean water
The death toll from Hurricane Harvey and its aftermath in storm-ravaged Texas has climbed to 39.
New Details in Senator Menendez's Corruption Case
First, your Harvey update: Floodwaters led to a series of explosions in a chemical plant in Crosby, Texas, early this morning. Port Arthur is now underwater, and the death toll has risen to 37.
Profs discover 5 new types of "invisibility microaggressions"
In a recent study, two professors discovered a phenomenon they are calling "invisibility microaggressions," which occur when there are very few minorities in a given situation, even when nobody has personally offended anyone else.
Federal Judge Blocks Texas Law Banning Sanctuary Cities
A federal judge has temporarily blocked Texas from enforcing its law preventing jurisdictions within the state from acting as sanctuaries for illegal immigrants. The law, which was slated to go into effect tomorrow, is the toughest of its kind in the country.
Justice Department Forces Christian Pastor to Testify on Islam Views
The United State Department of Justice has issued subpoenas to force a Christian pastor in Virginia to disclose under oath his views on Islam.
Possible Serial Killer in Kansas City: "Kill All White People"
But remember, racism in America only goes one way.
Senators say Comey drafted Clinton exoneration memo before she was interviewed
Senators Chuck Grassley and Lindsey Graham say they have reviewed evidence that James Comey drafted a statement to announce the closure of the FBI's investigation into Hillary Clinton's use of a private email server months before key witnesses, including Clinton herself, were interviewed. In a letter to current FBI director Christopher Wray, the two Senators characterize Comey's approach as "conclusion first, fact-gathering second," adding "that's no way to run an investigation."
CNN Host W. Kamau Bell Spoke At Antifa Rally
CNN host W. Kamau Bell spoke at the "No Hate In The Bay" rally in Berkeley, California, over the weekend that featured Antifa violence.
.@wkamaubell: "Bye Nazis!" @KQEDnews pic.twitter.com/MW2VJXzfrn

— Bert Johnson (@bertjohnsonfoto) August 27, 2017
Owners must surgically 'debark' loud dogs, court rules
The Oregon Court of Appeals ruled Wednesday that a southern Oregon couple must quiet their incessantly barking dogs by sending them to the vet to have their voices surgically squelched.
Dem Leader: Obama "Leading the Charge" on State Legislative Races
Will this help Democrats in 2018 and 2020?
Call for "forensic audit" of Clark County schools gains traction
As Clark County School District's budget deficit grows, Trustee Kevin Child's call for a forensic audit of its finances is gaining traction.
Academic conference aims to "decenter English" in higher ed
Worried that "xenophobia and nationalism are on the rise," organizers of a recent academic conference invited presenters to "decenter English as the de facto language" of academia.
Court: Cherokee Freedmen have right to tribal citizenship
Descendants of black slaves, known as freedmen, who once were owned by members of the Cherokee Nation have a right to tribal citizenship under a ruling handed down by a federal court in Washington, D.C.
Economy & Taxes
California Supreme Court suggests lower bar for passing tax increases through ballot initiatives
A California Supreme Court ruling Monday makes it easier for citizens to use ballot initiatives to raise taxes, potentially boosting campaigns to use public money for stadiums, convention centers, roads, housing and other projects.
International
Swedish Businesses Helpless as Security Firms Refuse to Work in No-Go Zone
Swedish businesses in the Stockholm no-go zone suburb of Husby have been left feeling helpless to vandalism and robbery as no security firm will accept a contract to patrol the town centre.
Swedish police officer stabbed in the neck in a busy square in Stockholm
Officials have said it was an unprovoked attack at Medborgarplatsen Square
Venezuela Is Demanding Freedom against a Tyrannical Regime
My people are suffering; half of our country is in extreme poverty.
Opinion
The Coming Age of Magic
Modern smart devices are purposely designed to be operated even by an idiot. Technology has allowed the burden of intelligence to be shifted away from the user to the machine. As a result people routinely use tools they barely understand implicitly believing they will work. It works but there's a danger. As Arthur C. Clarke famously observed, "any sufficiently advanced technology is indistinguishable from magic". In our high technology present an increasing percentage of the global population must relate to their world in terms of magic.
Meet The Real American Heroes Saving Harvey Survivors Stranded In Texas
After Hurricane Harvey hit Texas over the weekend, rescue efforts are underway to bring survivors to safety amid rising floodwaters. Large swaths of the Lone Star State remain underwater, and rain is expected to continue falling for several more days. The state is anticipating a total of 50 inches of rain in what many are calling an unprecedented flood that has killed at least three people thus far.
Why Trump's Upcoming Decision on Federal Lands Matters
The ongoing controversy about the federal government's role in managing land may soon come to a head.
Scientific American's Transgenderism Issue Only Delegitimizes Science
It represents a wholesale retreat from the principle that science should be apolitical, further jeopardizing the integrity of science and potentially inflicting real harm on people.
Do Republicans Actually Believe in Federalism?
I usually don't write articles on marijuana or its legalization. I don't have a dog in the fight over the legalization of marijuana. Quite frankly, I don't care. I think we have wasted a lot of time and money making it illegal, enforcing the law against it, trying to make it legal again, arguing over whether it should be legal or illegal, running initiatives to legalize its medical use, initiatives to legalize its general use, and way too much money on using it. The fight over marijuana is foolish, a waste of time, a testament to a country that has too much money and time, and not enough to do. However, there is a bill coming up in Congress in the next week or so that affects that fight, and Republicans have an opportunity to actually advance the causes of freedom and federalism
Yvette Felarca: Fascistic Warrior of the Left
A true representative of the "anti-fascist" movement.
Remember the Photo of the Houston Senior Citizens in Waist-Deep Water? Here's the Happy Ending …
It's likely to be one of the images from the Hurricane Harvey flooding that will stick in people's memories for a long time. Senior citizens from the La Vita Bella Nursing Home, many of whom were confined to wheelchairs, were photographed sitting in waist-deep water awaiting rescue.
Trump Damaged Democracy, Silicon Valley Will Finish It Off
When Democrats made their post-election populist "Better Deal" pitch, they took a strong stance against pharmaceutical and financial monopolies. But they conspicuously left out the most profound antitrust challenge of our time—the tech oligarchy.
Prediction: Hard Brexit
With that disclaimer out of the way, let me cut to the chase. I'm 99% sure the Brexit negotiations are going to collapse and the UK will thus be entirely separate from the EU. In the medium term that will be a good thing, but in the short term it will cause chaos for the UK, Ireland and probably much of Europe.
Legacy Isn't Going to Save Marvel Comics
No one, not even DC Comics, wants Marvel's comic sales to crash and burn. The direct-market comic industry, comprised of specialty shops that carry monthly print comics, is too small, and too dominated by the Big Two publishers of Marvel and DC, to absorb the hit of a Marvel implosion. And while it's difficult to determine hard monthly numbers in the comics industry, observers of ICv2 and ComicChron sales estimates recognize Marvel's destructive trend in recent years: heavily inflated launches followed by near-immediate plummets. And their next attempt at repeating that algorithm with the upcoming "Legacy" initiative isn't going to work.
Paying the price for breakdown of the country's bourgeois culture
Too few Americans are qualified for the jobs available. Male working-age labor-force participation is at Depression-era lows. Opioid abuse is widespread. Homicidal violence plagues inner cities. Almost half of all children are born out of wedlock, and even more are raised by single mothers. Many college students lack basic skills, and high school students rank below those from two dozen other countries.
Are Some Cultures Superior?
Heather Mac Donald brilliantly reports at National Review on the grotesque response to University of Pennsylvania Professor Amy Wax's defense of bourgeois values.
Dry-Humping the Patriarchy, Because @LaurenJauregui Is a Feminist Like That
Some readers may recall the name Lauren Jauregui, not because you've ever heard any songs by her girl group Fifth Harmony, but because she decided to make a feminist statement after the 2016 election
Losing your freedom to choose your own dog
If a wrong-headed Assembly proposal passes the state Senate and is signed into law, Californians will surrender the freedom to select the pet of their choice.
A whole new world for rare earths
How the technologically important metals rose from obscurity to ubiquity
What The Battle Of Actium 2,000 Years Ago Can Teach Us About The Fragility Of A Republic
A cursory scroll through one's newsfeed is sufficient proof that events from two millennia ago, just as those from two centuries ago, still have much insight to offer us.
Los Angeles Democrat Party SILENT on Gay Black Death at Hands of Huge Hillary Donor!
The silence from LA's Democrat Party on the recent death of a 26-year-old Black gay male escort in the West Hollywood apartment of 63-year-old prominent Democratic political donor Ed Buck has been astounding.
The Totalitarianism of the Now
I had thought the floodwaters of Texas had at least momentarily submerged the left's war on history. But I see a Hillary Clinton staffer called Logan Anderson has been triggered by a white man with a Confederate flag on his boat rescuing black people in Houston.
Houston, Flooding and Insurance: A Sad Tale
As Texans (and now Pelican Staters) deal with the devastation wrought by Hurricane Harvey, some are learning that they're on their own, insurance-wise