Another "quick takes" on items where there is too little to say to make a complete article, but is still important enough to comment on.
The focus this time: Social Justice All The Things!
First, a little mood music:
Carrying on…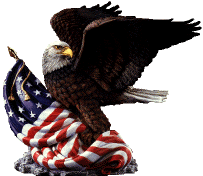 Because "2 + 2 = 5" and "2 + 2 = 3" at the same time is no longer just for English class…
"'Teaching Social Justice through Secondary Mathematics' is a six-week online course designed by Teach for America and offered through EdX, which provides free online classes from top universities such as Harvard University, MIT, and Columbia University.

"Unveiled earlier this month, the course aims to teach math instructors how to craft lesson-plans that incorporate social justice in order to raise their students' awareness."

"'Do you ask students to think deeply about global and local social justice issues within your mathematics classroom?' a course overview asks. 'This education and teacher training course will help you blend secondary math instruction with topics such as inequity, poverty, and privilege to transform students into global thinkers and mathematicians.'"

But wouldn't engineering departments have a problem with this wackyness?
"Alas, the world we engineers envisioned as young students is not quite as simple and straightforward as we had wished because a phalanx of social justice warriors, ideologues, egalitarians, and opportunistic careerists has ensconced itself in America's college and universities. The destruction they have caused in the humanities and social sciences has now reached to engineering.

"One of the features of their growing power is the phenomenon of 'engineering education' programs and schools. They have sought out the soft underbelly of engineering, where phrases such as 'diversity' and 'different perspectives' and 'racial gaps' and 'unfairness' and 'unequal outcomes' make up the daily vocabulary. Instead of calculating engine horsepower or microchip power/size ratios or aerodynamic lift and drag, the engineering educationists focus on group representation, hurt feelings, and "microaggressions" in the profession.

"An excellent example is the establishment at Purdue University (once informally called the 'MIT of the Midwest') of a whole School of Engineering Education. What is this school's purpose? Its website tells us that it 'envisions a more socially connected and scholarly engineering education. This implies that we radically rethink the boundaries of engineering and the purpose of engineering education.'"
Is nothing sacred?

Nope! Every subject ever must serve the social justice narrative… no exception.
"Illinois State University is awarding its professors hundreds of dollars for completing summer workshops on how to 'reinvent' their courses for 'diversity' and social justice.

"The school's annual 'Summer Institute,' while mostly offering workshops on standard teaching strategies, will include several workshops for professors on how best to overhaul their curriculum for diversity, all of which meet far more times throughout the summer than their more-generic alternatives.

"In one workshop called "Reinvent Your Course for Diversity,' for example, participants will 'reflect on [their] course content and explore how that content can meet the needs of the diverse population at Illinois State University,' according to the description, which asserts that 'success depends upon incorporating diverse content and perspectives into our teaching.'

"Faculty members who attend the workshop will learn to 'incorporate strategies that create a culturally inclusive classroom climate, while facilitating conversation that challenge students' ethnic and cultural assumptions,' the description adds."
FFS.
TTFN.