News of the Week for Aug. 6th, 2017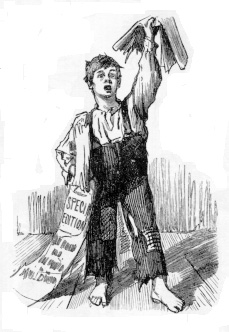 Gun Rights
Another of those gun confiscations which we're told never happens
Yet another story has emerged from New York State detailing the travails of a citizen who had his firearms taken away by armed officers with a warrant. The NRA-ILA brings us the tale of Don Hall, a 70 year old Vietnam veteran who received an unpleasant visit from Sheriff's deputies at his Talberg, N.Y. home. They informed him that the state had provided them with a writ to seize his firearms. Compliance was not voluntary and his weapons were taken.
Hide the Decline
Environment &
"Green Energy"
Top EPA official resigns over direction of agency under Trump
Elizabeth "Betsy" Southerland ended her 30-year run at the agency with a scathing exit letter in which she claimed that "the environmental field is suffering from the temporary triumph of myth over truth." She last worked as the director of science and technology in the Office of Water.
Investigators Still Keeping Details Secret Two Years After EPA Caused Disaster
Federal investigators are refusing to release details of a criminal probe into a disaster the Environmental Protection Agency (EPA) caused two years ago, The Daily Caller News Foundation Investigative Group has found.
California Aims to Make Electricity Production in the State 100 Percent Renewable by 2045
Even though the White House decided to step out of the Paris Accords, many states are still working to increase their use of clean energy in an effort to fight climate change. While California has already invested in alternative energy sources like wind, solar, and hydro, a new set of bills looks to take it to the next level.
Australia Weather Bureau Caught Tampering With Climate Numbers
Australian scientists at the Bureau of Meteorology (BOM) ordered a review of temperature recording instruments after the government agency was caught tampering with temperature logs in several locations.
Obamacare
Government in Healthcare
Why Single-Payer Will Only Make Health Care More Expensive
The arguments for single-payer are full of ridiculous extrapolations, economically illiterate assumptions, and pie in the sky dreams of abundant providers to treat millions of patients.
Charlie Gard supporters rally round baby Alfie Evans as his father faces medical fight to keep him alive
Tiny Alfie Evans in being treated at Alder Hey Children's Hospital in Liverpool and suffers from a mystery condition staff are struggling to diagnose
In Video, Planned Parenthood Medical Chief Tells How to Get Around Ban on Partial-Birth Abortion
A new undercover video shows a top physician at a Planned Parenthood affiliate discussing how her organization routinely circumvents federal law regulating certain late-term abortions.
The Lesson of Charlie Gard
A few days ago, the story of Charlie Gard finally ended, when his parents, having exhausted all hope, dropped their legal efforts to prevent his termination by the State through the National Health Service and the Great Ormond Street Hospital.
The Creation of Obamacare's Individual Market Mess
It has been four years since insurers submitted their initial rates to buy market share in Obamacare's individual market. Back then insurers were using assumptions that the segment would grow through government forcing people to purchase their product, existing policyholders coming over from "crappy" insurance plans, the promise of enforcing the rules, huge transfers of funds from competitors, and large sums from taxpayer funded subsidies.
War & Terror
Pence to Georgia: Let's get you into NATO
The Trump administration may have expressed a desire to improve relations with Russia, but Mike Pence has spent the last few days sticking a thumb in Vladimir Putin's eye.
China Carries Out Flight Test of Anti-Satellite Missile
DN-3 missile highlights growing space warfare capabilities
The Value of US Weapons Goes Far Beyond Battlefield, Ukrainian Troops Say
On the front lines against Russia and its separatist proxies in eastern Ukraine, Ukrainian soldiers have, throughout the past three years of relentless combat, frequently turned to symbols of America to both intimidate and annoy their enemies—sometimes, in eclectic and creative ways.
National
Man Who Allegedly Raped Oregon Woman Had Previous ICE Detainer, 13 Deportations
The man accused of a brutal sexual assault of an Oregon woman is a "serial immigration violator" who was previously released from the Multnomah County Jail despite a formal detention request, federal officials confirmed Friday.
Princeton to "re-educate" its male students
Princeton University is looking to hire an "Interpersonal Violence Clinician and Men's Engagement Manager." In addition to providing clinical support for the men at Princeton, "[t]he Manager will develop and implement men's programming initiatives geared toward enhancing awareness and challenging gender stereotypes…"
NYT Op-Ed: Parents Who Don't Send Their Kids To Public Schools Are Racist Theocrats
Katherine Stewart's argument is lazy. It's generalized, misinformed, and reads much like a carnival barker shouting down the looming threat of theocracy, theocracy, theocracy.
Labor activists hold conference to "strengthen the resistance"
Female labor activists gathered recently at the University of Massachusetts-Amherst for a four-day, bilingual conference to "build solidarity and strengthen the resistance."
Sen. Jeff Flake: "We've got to go back to traditional conservatism"
"We've given in to nativism and protectionism. And I think that if we're going to be a governing party in the future and a majority party we've got to go back to traditional conservatism"
Man "marries" his laptop, sues for state recognition and a wedding cake
Chris Sevier says that if same-sex couples are able to get married and demand that Christian bakers make them wedding cakes, then he should be allowed to marry his laptop and demand a cake to celebrate the union between one man and one machine.
Florida allows parents, citizens to challenge textbooks used in schools
Florida parents can now challenge the use of textbooks and other instructional materials in schools, and officials are required to hold an independent hearing to vet their concerns.
ICE may be getting ready to arrest some sanctuary city mayors
Who's ready for some good news on Friday? Immigration and Customs Enforcement (ICE) is out on the streets and hard at work, actually getting the job they are paid to do accomplished. They just wrapped up an eleven day operation in New York designed to get criminal illegal aliens off the streets and out of the country, netting a haul of more than one hundred such suspects.
Ousted conservative prof files grievance against UCLA
Keith Fink, the conservative University of California-Los Angeles professor who was recently ousted after locking horns with the administration, has filed a grievance with his union.
Female student: USC threatened me because I said my boyfriend didn't beat me up
Warned after a tweet, fears "further" retaliation
Department of Justice Chucks "Undocumented Immigrant" in Favor of "Illegal Alien"
According to LawNewz, the Trump administration is now regularly using a term that has rarely been used by the federal government since 2009
Obama's Inner Circle Pushing Former Mass. Gov. Deval Patrick to Run for President
Several top aides to former President Barack Obama are encouraging former Massachusetts Gov. Deval Patrick (D.) to run for president in 2020.
Public University Famous For Trump Trauma Play-Doh Now Seeks "Cultural Appropriation" Cop
Officials at the University of Michigan are seeking to hire a new employee who will oversee the taxpayer-funded school's "Bias Response Team" and "enact cultural appropriation prevention initiatives."
Kids need structure more than warmth from their parents, according to a top child psychologist
Children need both affection and structure in order to develop into secure, happy adults.
NY Times defense: Palin Crosshairs Editorial Wasn't Actually about Sarah Palin
No press attention to the defense that could sink Sarah Palin's defamation case.
Senate poll: Debbie Stabenow 50, Kid Rock 42
If this man can't command a majority in a pro-Trump purple state, I don't know who can.
The RAISE Act: A Good Start on Immigration
Previous legislative efforts to "fix" our immigration system have been based on the assumption that we need to have much higher levels of immigration because . . . well, the sponsors have never really gotten around to explaining that part. The Reforming American Immigration for Strong Employment (RAISE) Act, introduced today by Arkansas senator Tom Cotton and Georgia senator David Perdue, is different. It is a carefully crafted, albeit limited, bill that would sharpen America's immigration system so that it serves the American economy.
Trump warns Venezuelan president to release 2 political opponents seized by dictatorship
President Trump warned Venezuela President Nicolas Maduro on Tuesday night to release two opposition leaders seized by masked government agents and denounced his regime as a "dictatorship."
"Competitive Victimhood" Among Racial Minorities Backfires, Study Finds
Racial minorities engage in "competitive victimhood" in a quest for recognition of past sufferings such as slavery and colonialism, according to a new research study published by Belgian professors.
Preschools are rife with "heteronormativity," prof claims
A graduate student who teaches sociology at the University of Michigan recently published an article declaring that preschool classrooms are rife with "heteronormativity" that perpetuates "inequalities related to gender."
Hillary Clinton Pressured Bangladesh Officials to Help Clinton Foundation Donor, Documents Show
While secretary of state, Hillary Clinton attempted to bully the tiny nation of Bangladesh to force it to end a corruption investigation of Mohammad Yunus, a long-time Clinton family friend and Clinton Foundation donor, according to documents obtained by The Daily Caller News Foundation Investigative Group.
Cisgenders beware. Transgender DNA testing project underway
In some ways I suppose this was inevitable, but a big old Pandora's Box could be cracked open in the near future in terms of the ongoing debate over "transgender issues" in America and elsewhere.
Russia Tweets Bizarre Video in Response to US Sanctions: Threatening Folk Dancing and Death Metal
Wednesday morning, President Donald Trump signed new legislation shoring up sanctions against Russia, and by the afternoon, the official Russia Twitter account responded: with a video of a Renaissance fair set to a Russian heavy metal song.
Whoever comes to us with #sanctions, from sanctions will perish. We dedicate this video to those who try to hurt us with new sanctions! pic.twitter.com/VdoYI3mK2u

— ?????? ???? (@Russia) August 2, 2017
Andrea Mitchell: "I don't know if there are cases" of whites hurt by affirmative action
Double trouble: Panel embraces racial discrimination in admissions AND it turns out DOJ focusing on protecting Asian-Americans, not whites.
Engineering Education: Social Engineering Rather than Actual Engineering
We engineers like to solve technical problems. That's the way we think, that's why we chose our major, that's why we got into and stayed in engineering.
MTV's Iconic 'Moonman' Trophy Is Now a Genderless 'Moon Person'
MTV was an integral part of my youth. Of course, back then the network played music videos with the occasional game show. Today, it's a morass of teen angst-themed television shows and lazy virtue signaling.
California State University officially ends long-time use of placement tests
CSU will rely on grades, SAT scores and AP scores to decide whether students are prepared for college.
Politico: Using the Word Cosmopolitan Makes You An Anti-Semite
In the epic slapfight between Trump adviser Stephen Miller and blow-dried twit Jim Acosta, Miller pointed out that Acosta's responded to Acosta's assertion that requiring competency in English meant that immigration was going to be limited to people from the UK (well, maybe not Geordies) and Australia. Acosta was trying to paint a very logical policy as racist (never mind that this year the most common boy's name in London was the ancient Welsh name "Muhammad.")
Harvard's federal funding at risk as Trump administration reviews anti-Asian preferences
Why should Obama's kids "have preference over a Chinatown cook's son?"
Public universities could ban Catholicism if appeals court upholds defunding of student paper
It goes way beyond retaliation for mocking "safe spaces"
Sessions Announced Four Charged Over Leaks, Warns Leaking Must Stop
DOJ reviewing policies to subpoena media when it publishes leaked info.
Michigan "Antifa" Group Vows to "Shut Down" Catholic Group's Conference
The Church Militant is an independent Catholic online media group led by Michael Voris, and since 2015, they have sponsored an annual conference for Catholic men called "Strength and Honor." Last week, an "antifa" (anti-fascist) group calling itself Michigan Peoples Defense Network (MPDN) announced their plans to "shut down" the conference at a hotel in the Detroit suburb of Sterling Heights
Nintendo Removes Sombrero Mario from Super Mario Odyssey Boxart
Nintendo has slightly, quietly altered the boxart for Super Mario Odyssey. The box art originally featured the sombrero-donned Mario since its reveal, only to now be replaced with Mario swimming in a yet-to-be-revealed water area within the game.
Republican donor from Virginia Beach sues GOP, accusing the party of fraud over failed Obamacare repeal
A retired attorney in Virginia Beach is so incensed that Republicans couldn't repeal the Affordable Care Act that he's suing to get political donations back, accusing the GOP of fraud and racketeering.
At 200-Day Mark, Trump Still Trails Predecessors in Filling Jobs
Just ahead of President Donald Trump's 200th day in office, the Senate confirmed dozens of his nominees in a significant sign of a stepped-up pace to fill jobs, including judgeships.
Prof complains about "masculinization of mathematics"
A Vanderbilt University professor recently complained in an academic journal article that the field of mathematics is a "white and heteronormatively masculinized space."
Don't prosecute campus rape in court because defendants presumed innocent, activists say
Are they arguing for the full range of protections in civil court?
Bucking the "cis-white-hetero-patriarchy," students inject transgenderism into Shakespeare
"Shakespeare's dead, we're not"
Rape case against USC student dismissed after judge sees security video
In May a USC student named Armann Karim Premjee was charged with rape after a sexual encounter with a female student. This week the charges against Premjee were dismissed after video surfaced showing the woman in question had signaled to her friend that she was going to have sex with him.
"Cuddle Services" For Lefties Spike Under Trump Presidency
"Something that aids in relieving the fear and discomfort that has come with Trump's presidency"
College seeks high-ranking official to teach students about "privilege," judge what's biased
Expert on critical race theory, gender theory preferred
California Dems to recall their own Assembly Speaker for being insufficiently liberal
Having no suitable foe to fight from the other party, the furthest left wing of the state party is currently launching an effort to recall Assembly Speaker Anthony Rendon. His crime? Failing to push through a single payer state operated healthcare system which would have likely bankrupted the Golden State before the decade was up.
Government Has No Clue How Much Land It Bought With $815 Million
Interior Department officials have no idea how much land they bought for $815 million, nor if the properties are being used for their intended purpose, a government watchdog reported Wednesday.
California AG may sue Trump administration over "Sanctuary City" issues
A look at Xavier Becerra, a top-ranking officer in the #Resist army.
Economy & Taxes
U.S. economy accelerated during first full Trump quarter
The U.S. economy gathered momentum during the first full quarter with President Trump in charge.
International
Philippine mayor linked to drugs killed in raid
A Philippine mayor accused of involvement in narcotics trafficking was shot dead along with 14 other people in a police raid Sunday — the latest official to die in President Rodrigo Duterte's war on drugs.
U.S. vows "strong and swift" response to Venezuelan election
The United States vowed "strong and swift actions against the architects of authoritarianism" on Sunday in response to what it called a flawed election in Venezuela of a constitutional super-body under leftist President Nicolas Maduro.
"Rainbow fascists" ban Calgary Police from Pride Parade
The parade organizers are not allowing what they call "institutionalized racism" and the "potentially negative association with weapons, uniforms, and other symbols of law enforcement" which means RCMP, city police, and corrections officers have to be out of uniform to be in the parade.
Venezuelan protestors strip National Guardsmen naked and beat them in revenge for deadly street violence ahead of crucial weekend vote to rewrite constitution
Protestors paraded the naked guardsmen through the town of El Cardenalito
Maduro taunts Trump as Venezuelan dissidents disappear
Allies of two Venezuelan opposition leaders say Leopoldo Lopez and Antonio Ledezma have been taken by authorities from the homes where they were under house arrest.
Celebrating Norwegian Christianity – With a Muslim Imam
Olavsfestdagene – Olav's Days – is a festival held annually in Trondheim, Norway, and named for the eleventh-century Norwegian king Olav II, also known as St. Olav. Identified both with the unification and the Christianization of Norway, Olav became the nation's patron saint soon after his death. His day of celebration is July 29, and the Olav's Days festival always takes place some time around then.
Giant spider battles dragon for robot supremacy
La Machine created a giant robot spider and a giant robot dragon and they battled on the streets of Ottawa, Canada Long Ma, the half-dragon / half-horse creature, stands at 36 feet high, weighs 45 tons, breathes smoke and fire, and can trot, gallop, rear up, and lie down. Kumo, the spider, weighs 40 tons, sprays water, and takes 16 people to control all its intricate movements. The Ottawa performance was La Machine's debut in North America.
Will Maduro's military turn on him?
Ever since Venezuela began seriously melting down last year we've been focusing on two ways that Maduro might be removed from office and some semblance of "normal" returned to the country.
Venezuela Slides Toward Civil War
In the early morning hours of August 1, Venezuelan secret police arrested the country's most prominent opposition political leaders, Leopoldo Lopez and Antonio Ledezma, and quickly hauled them off to prison.
It looks like the official vote total in Venezuela's controversial election was off by millions
Only 3.7 million people had voted by 5:30 p.m. in Venezuela's controversial Constitutional Assembly election on Sunday, according to internal electoral council data reviewed by Reuters, casting doubt on the 8.1 million people authorities said had voted that day.
Kevin Johnston: Failure of leadership makes us "deathly afraid" of crossing hate speech line
Even though Peel Regional Police have charged journalist Kevin J. Johnston with a hate crime for ostensibly hurting someone's feelings, that doesn't mean the man who calls himself "The Jackal" is going to go away.
Council Blocks New Synagogue Due to Terror Fears
A local council has banned the construction of a synagogue in Bondi because it could be a terrorist target, in a shock move that religious leaders say has caved in to Islamic extremism and created a dangerous precedent.
Venezuela military base attack: One dead and one injured as video shows men in uniform claiming start of coup
The ruling party says it has suppressed a "terrorist attack"
Venezuela fires prosecutor, critic Luisa Ortega Diaz
Saturday at dawn, soldiers took up positions outside the office of Venezuelan prosecutor Luisa Ortega Diaz. Diaz is a former Hugo Chavez loyalist who has gradually turned against the anti-Democratic Maduro regime, denouncing Maduro's plans to rewrite the country's constitution. She posted images of soldiers stationed outside her office, calling it a "siege."
Opinion
Death of a F***ing Salesman
Donald Trump can't close the deal.
Some Quick And Random Thoughts On "The Pile On."
As I said, these thoughts will be quick and somewhat random. I got feedback from my dissertation readers, and while it's not awful it's not exactly great either. So my free time is more or less nil until I figure this out. But I felt like this was worth trying to put words to.
Silicon Valley Robber Barons Are Using Government As a Weapon Against Us
In the Left's usually skewed view of America's past, they reserve a special place in historical Hell for the late-19th-Century-early-20th-Century entrepreneurial giants who helped revolutionize our economy and nation.
The Unbearable Whiteness of Being (a College Kid)
Today in the annals of white liberal guilt are two stories that are beyond the satirical genius of Tom Wolfe.
The Baltic Question
Vice President Pence has just been in Tallinn, the Estonian capital. Last year, on August 23, his predecessor was in the region – in Riga, the Latvian capital. August 23 is an extremely important date in the Baltics: the date, in 1939, on which Germany and the Soviet Union signed their pact, consigning the Balts and others to Hell.
Can Queer Feminist Emma Lindsay Possibly Avoid a Crazy Cat Lady Future?
Emma Lindsay is a 32-year-old queer feminist who lives in San Francisco, where everybody is gay except for desperate heterosexual men. How desperate are they? Desperate enough to date Emma Lindsay.
How Christian conservatives are breeding Bolsheviks
Earlier this week I asked why conservative Christian outlets are increasingly promoting socialist ideas and policies. Yesterday, my friend Jake Meador weighed in to help provide some perspective on this trend. Jake himself is the editor of an online Christian magazine—Mere Orthodoxy—that would be described as traditionalist conservative. While he is not a socialist, he admits he is somewhat sympathetic to the "emerging leftism" of young Christians, especially those within Catholic and evangelical circles.
Democrats Not Down With the New Democratic Party Message
Trouble in paradise
Charged for insulting Mohammed a decade ago "as if we had sharia law" – and it's getting worse
Journalist Kevin J. Johnston is just the latest commentator criminally charged for exercising his right to free speech.
Get Government Out Of The College Discrimination Business
It's perfectly reasonable for the Trump Administration to undo institutional discrimination against white and Asian kids.
The Left Is Furious About Jeff Sessions's Plan For Fighting Racial Discrimination
Because we all know there is no dog whistle like stating the law will be applied equally, without fear or favor.
Kamala Harris: Democrat "It Girl"
Michael Krieger highlights a story about California's freshman Sen. Kamala Harris, who will spend the weekend in the Hamptons being courted as a 2020 presidential candidate by big-money Democrats
California Cancer: Best to Excise or Contain Bad Government
The state of California is a sunny, balmy – deathtrap nightmare mess. Decades of Leftist government have eviscerated the state.
Was Barbara Jordan a "White Nationalist"?
The pearl-clutching reaction of much of the chattering class to the Cotton-Perdue RAISE Act on immigration has been a wonder to behold. Charlie discussed the "agree with me or you're against immigrants" silliness, but I wanted to point out something else.
Protecting Nonprofit Donor Privacy
It's a big aspect of free speech, and a big obsession of the Left, which is consumed with violating the anonymity of donors so Alinskyite flying monkeys and boycott stooges can attack business owners and corporate mavens who dare to lend financial support to causes that are in line with their consciences but not politically correct.
Mr. Acosta, Can You Hear Me Now?
There is one thing the ctrl-left and the alt-right agree on: it is impossible to change cultures. If you're born into a culture, all your genetic predispositions make it impossible to change your eating habits and your language, much less your manners, your planning, and your ability to think as a member of this new culture.
Misery Doesn't Cause Revolution
I keep watching the videos from Venezuela, hundreds of thousands of protesters calling for an end to the Chavez-Maduro era. And I ask myself, why is this manifestly failed regime still in place? People are starving. The stores are empty. Doesn't revolution ensue when misery reaches a turning point?
Why Should Republicans Trust Higher Education?
A few weeks ago, survey results from the Pew Research Center revealed sharp divisions along party lines in the views Americans have of national institutions. Perhaps the most publicized result regarded the overwhelmingly negative views Republicans have of the media, as the narrative dovetailed so well with that of another poll from The Economist/YouGov which found that an alarming 45 percent of Republicans favored allowing government to shutter biased news outlets.
Not Today, Internet: Evil Clown Tries to Revive 2016
Nostalgia can also be bad sometimes. For example, 2016 is a year many of us look back on with a mix of horror and revulsion (the rest of us have blacked it out entirely). Yet, there is some drunken fool who, a week or so back, decided to try to revive one of the worst experiences of 2016: the clowns.
Jordan B Peterson dismantles the "It wasn't real communism" argument
Jordan B Peterson dismantles the "It wasn't real communism" argument, commonly used by leftists of avoid either taking responsibility for their beliefs or to admit the failures of the flawed economic and social system. An insightful moment.
Surprising No One, Arianna Huffington Tries To Be Clever And Fails
Arianna Huffington weighed in on the whole Statue of Liberty poem issue from a few days back with a tweet I assume she thought was inspired and clever. It may shock you to find out, however, that her tweet was a standard swing and a miss.
From "Pro-Choice" to "Reproductive Justice"
Listening to WAMU (NPR) guest Dorothy E. Roberts bemoan her belief that "pro-choice" doesn't cut it any more as an effective advocacy slogan.
McConnell Differs from Trump & Pence on Next Steps to Address Health Care
The GOP's tepid attempt at addressing Obamacare was a dismal failure.
Is America on the Verge of a Nervous Breakdown or Civil War?
On Friday, Michael Savage — conservative talk show host and Berkeley Ph.D. in nutritional ethnomedicine — referenced Nathaniel West's classic 1939 novel about the burning of Los Angeles, The Day of the Locust, to describe what will occur in the USA should Trump be brought down by his assorted "Globalist" enemies.
The Transgender Victimhood Narrative Encounters Inevitable Difficulties
A few days before the election last November, police say, Zachary McClimans stole his grandfather's pistol and went to the Wal-Mart in Hermitage, Pennsylvania, where he shot Jayson Hall four times.
Who will stand up for the First Amendment?
The lede editorial in today's newspaper rightfully thumps Democrat Rep. Jacky Rosen, who recently announced she will seek Sen. Dean Heller's seat next year, for embracing the First Amendment-shredding effort to overturn the Citizens United Supreme Court ruling that said corporations and unions have free speech rights.