News of the Week for July 2nd, 2017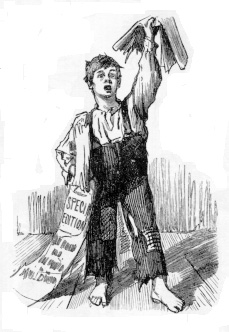 Gun Rights
Czech Republic anchored right to arms possession in constitution
The Lower House votes for a relaxation of the arms legislation. It is a signal to Brussels and the tightened EU weapons directive, Czech Interior Minister says. The Czech deputies have approved a new constitutional right to arms possession. On Wednesday, the Parliament's lower house, with 139 votes in favor and 139 votes in favor, received broad support. The draft law now goes to the Senate, where a three-fifths majority of those present is necessary.
Judge blocks California's high-capacity magazine ban
A federal judge on Thursday blocked a California law set to take effect Saturday that would have barred gun owners from possessing high-capacity ammunition magazines.
Hide the Decline
Environment &
"Green Energy"
Obama: Leaving the Paris Agreement is Anti-Democratic?
Ex-President Obama seems to have suggested in a speech that tearing up the Paris Agreement is a symptom of "an aggressive kind of nationalism" which threatens Democracy. My question – why doesn't Obama mention all the greens who seem to think Democracy is an impediment to environmental progress?
Obamacare
Government in Healthcare
I Ran Wisconsin's Successful High-Risk Pool Before Obamacare. It Actually Worked.
Individual markets across the country have evaporated or are rapidly moving towards a death spiral. Tragically, in Wisconsin we aren't immune either. We have seen insurers leave the exchange, significantly reduce service areas and leave the individual market altogether.
Is the GOP going about health care reform backwards?
In 2010, 2014, and (arguably) 2016, America elected Republicans because they wanted Obamacare repealed and replaced. They did not elect Republicans to revamp Medicaid. In fact, candidate Trump said he would not cut the program.
The Myth That Cuts to Planned Parenthood Hiked Maternal Mortality Rate
USA Today published an article last week about outgoing National Organization for Women (NOW) President Terry O'Neill. O'Neill reflected on her eight-year term as NOW President.
Terminally ill baby Charlie Gard's parents "utterly distraught" after losing final appeal in European court – meaning their son's life support WILL be switched off
Chris Gard and Connie Yates wanted their son to undergo treatment in America
When Ted Cruz, GOP saw troubled future of Obamacare repeal
In October 2013, Texas Republican Sen. Ted Cruz took a lot of criticism for his doomed effort to defund Obamacare. It was an impossible goal; the GOP was in the minority in the Senate and a Democrat was in the White House. Under those circumstances, defunding President Obama's signature achievement simply wasn't going to happen. Establishment Republicans were angry at Cruz for raising the hopes of the party's base before certain disappointment.
Scenes from the collapse: Another ObamaCare crisis erupts in rural Nevada
It's working … right? If the clock is ticking on the Senate Republican effort to pass an ObamaCare repeal-and-replace bill, then time is also running out on Americans outside of urban cores stuck in the ObamaCare system. Anthem, which had previously been bullish on ObamaCare, announced that it will pull out of exchanges in most of Nevada – leaving thousands there with no access to health insurance within the mandatory system
A Blue-Collar, Middle-Class Truck Driver's Rant On America's Health Care Mess
Here's a concrete example of what "skyrocketing premiums," "gargantuan deductibles," and "outrageous co-pays" look like on the ground for a blue-collar, middle-class truck driver.
This Sceptered Isle
At some point, the state legal system, not the family, will decide whether further care will be permitted – even if the family has raised the money to continue treatment.
Sasse Sends Plan B to Trump: If No Agreement Next Week, Repeal First and Spend August on Replace
This morning, Senator Sasse urged President Trump to adopt a two-step strategy of repealing and then replacing ObamaCare – if an agreement is not reached by the day members return from the July 4th state work period. Sasse suggests that Trump call on Republicans to repeal ObamaCare through reconciliation upon return, and then to spend August crafting a replacement bill for a vote on Labor Day.
Netherlands Considers Euthanasia For Healthy People, Doctors Say Things Are "Getting Out Of Hand"
The proposed "Completed Life Bill" would allow any person over age 75 to receive euthanasia. Even if they are perfectly healthy.
War & Terror
SCOTUS deals a blow to Second Amendment in Peruta v. California
Wait a minute… I thought we were supposed to be winning these cases now.
Yazidi sex slave forced to eat her son after ISIS butchered him
A sex slave captured by ISIS was forced to eat her 1-year-old son with a side of rice, according to a gut-wrenching report.
House panel votes to split Air Force, create new U.S. Space Corps
As part of its version of the 2018 Defense authorization bill, the House Armed Services Committee voted late Wednesday night to create a sixth branch of the U.S. armed forces: the U.S. Space Corps, which would absorb the Air Force's current space missions.
National
Victory for Trump: SCOTUS Restores Vast Majority of Travel Ban
Today, in a per curiam ruling, the Supreme Court restored the vast majority of the Trump administration's temporary travel ban – including the temporary ban on refugee entry. The lower courts' injunctions remain only in the narrowest of categories – where the person seeking entry has a "bona fide relationships with a person or entity in the United States."
Supreme Court to Review Case of a Baker Told He Must Bake Gay Wedding Cake
Today was a good day for religious freedom at the Supreme Court.
Bake the cake? SCOTUS takes major religious-liberty case for next term
The Supreme Court will wrap up most of its work in the 2016-17 term today, but they have set the stage for a big fight in the next term. Among its orders released today, the court granted cert in Masterpiece Cakeshop Ltd. v. Colorado Civil Rights Commission, a case in which the state penalized a baker for refusing to participate in a same-sex wedding on religious grounds. The case will give the Supreme Court an opportunity to clarify the scope and limits of the First Amendment
University hides author of "White Privilege Resource Guide" after College Fix query
"Check your privilege" by consulting this guide
SCOTUS Rules That Birth Certificates Can Be Falsified for the Sake of Social Justice
This is how far down the rabbit hole we are, as a society.
Maxine Waters bars Trump supporters from town hall meeting
Supporters of President Trump were hoping to be a part of Maxine Waters' town hall meeting in Gardena on Saturday, but they were barred from entering the building.
Birds use cigarette butts for chemical warfare against ticks
Is this a cigarette habit with some benefits? A species of urban bird seems to harness the toxic chemicals in cigarette butts in its fight against nest parasites – although there is a downside to the practice.
Harvard Study Shows the Main Reason Wives Divorce Husbands
A Harvard study examining income, work, and marital stability suggests that 'bread-winning' remains a central component of marital contracts
American Pravda: CNN Part 1, Russia narrative is all about "ratings"
CNN Producer: "Our ratings are incredible right now," President Trump "good for business"
Diversity guru tells campus officials to adopt intersectionality in call for "collective liberation"
University administrators have created countless programs and policies aimed at achieving diversity and inclusion, but they shouldn't pat themselves on the back yet.
University seeks coordinator for social justice "pilgrimages"
Lewis University is seeking a new coordinator to "encourage students to live and understand social justice from a Catholic perspective" by creating a "social justice education plan."
Label drops Austin band Dream Machine over comments on immigration, feminism
Matt Jones of Castle Face Records, announced via Facebook today that the label he co-founded with John Dwyer of Thee Oh Sees is discontinuing its relationship with the loosely Austin-based band Dream Machine following comments made by the band's core duo Matthew and Doris Melton in an interview with the Brooklyn-based website Still in Rock.
Man Jailed After Drywall Powder Mistaken For Cocaine
A Florida man spent 90 days in jail after police officers who stopped him for driving without headlights said white powder found in his car was cocaine.
Teachers Are Now Performing Monthly Mental Health Exams on Your Child
On paper it reads like a not-so-vague attempt to socially engineer your child's behavior. In reality, teacher-led mental health assessments coming to a growing number of public schools are a bureaucratic nightmare. One that will no doubt further clog our nation's public education system with increased paperwork and administrative costs while putting your child's future at serious risk.
Was Venezuela helicopter grenade attack STAGED to justify government oppression?
Theory emerges after cop who once starred in action movie Death Suspended calls for an uprising
Van Jones: Russia is "Nothing burger"- American Pravda: CNN Part 2
CNN continues today with a video of left-leaning political commentator Van Jones caught on camera plainly stating that "the Russia thing is just a big nothing burger."
Supreme Court orders CO, NM courts to revisit private school cases "in light of Trinity Lutheran"
The U.S. Supreme Court is ordering lower state courts to reconsider rulings in light of its decision Monday that ruled Missouri's Blane Amendment violated the U.S. Constitution.
College offers free certification in "social justice work"
Franklin College in Indiana is offering a free "Social Justice Certificate Program" to help students, employees, and alumni develop the skills to become an "effective advocate for social justice."
Louisiana Gov: Protecting free speech is "overly burdensome"
The Governor of Louisiana vetoed a campus free speech bill Tuesday, declaring that it would be "overly burdensome" to ensure the First Amendment rights of students.
Social justice has a "liberal bias," diversity official tells colleagues
There's a liberal bias in how professors and administrators speak about social justice, a diversity official said at a recent conference devoted to advancing "radical social change" in academia.
UNC social justice conference teaches teenagers about sexual orientation, gender
"We learned about queer, we learned about racial injustice"
Lee-Gardner Amendment would reduce supersonic fuel burn by 20 percent or more
And require a new regulation allowing overland supersonic flight
Mattis in Germany: Russia Must Know 'What We Will Not Tolerate'
In Germany today to commemorate the 70th anniversary of the Marshall Plan, Defense Secretary James Mattis said Russia needs to understand what the United States "will not tolerate" when it comes to engagement with Washington.
University of Minnesota trains its police to discriminate against accused students
Factual questions are dangerous
Rhode Island Discovers 150,000 Voters Erroneously On Rolls
Rhode Island Secretary of State Nellie Gorbea has found 150,000 people wrongly placed on the state's voter rolls, The Providence Journal reported Wednesday.
Dallas Officials Infuriated They Can't Impose Eminent Domain
CNN Producer: Voters "Stupid as Sh*t"
Project Veritas' newest video from the American Pravda: CNN series exposes Jimmy Carr, the Associate Producer for CNN's New Day attacking President Donald Trump and admitting that CNN has a left-leaning bias.
10 Republican AGs Threaten To Sue Trump Admin If DACA Isn't Rescinded
A group of 10 Republican state attorneys general and one governor are threatening to sue the Trump administration if it does not rescind Deferred Action for Childhood Arrivals (DACA), the Obama executive action that granted amnesty to more than one million undocumented immigrants.
Feminist Author: "Have You Killed Any Men Today? And if Not, Why Not?"
Clementine Ford, a popular Australian feminist writer and self-described "notorious boner killer," apparently wrote one of her fans a deeply disturbing message during a recent publicity appearance for her latest book, Fight Like a Girl.
Radical Feminists Troll Rep. McClintock, Then Claim Victimhood
Recently radical activists forced California GOP Rep. Tom McClintock to need police escorts out of district town hall meetings when things turned violent.
Oregon's Sex Guide for Teens: Written By Children, for Children
In 2009, something called the Oregon Youth Sexual Health Partnership was formed. The stated goal of the partnership was to develop the Youth Sexual Health (YSH) Plan to address teen pregnancy prevention in a more holistic manner – shifting youth sexual health from a risk-focused paradigm to a youth-development model of sexual health and well-being.
Economy & Taxes
Consumer sentiment hits 95.1 in June vs. 94.5 estimate
Consumer attitudes soured in June as U.S. consumer sentiment slid to a seven-month low, a new report showed on Friday, though still rising slightly above economists' expectations.
International
Theresa May, Northern Irish Party Make Deal to Give Conservatives Slim Majority
May needed the DUPs to form a government.
Löfven: All priests must consecrate same-sex couples
No priest in the Swedish Church to refuse to marry same-sex couples, says Prime Minister Stefan Löfven (S) in an interview with the Church News.
Christian School Ordered to Stop Teaching "Offensive" Bible
A Christian school in Canada has been ordered by authorities to stop teaching parts of the Bible — specifically, those parts deemed to be "offensive" and, therefore, in violation of the Alberta "human rights" act.
Erdogan Seizes 50 Syriac Churches and Monasteries, Declares Them Turkish State Property
The Turkish Directorate of Religious Affairs (Diyanet) has seized control of at least 50 Syriac churches, monasteries, and cemeteries in Mardin province, report media sources from Turkey
Venezuela's chief prosecutor: "we have state terrorism"
In a socialist dictatorship like the one in Venezuela you either support the ruling party or you are branded corrupt. Both Jazz and I have written about the country's chief prosecutor, Luisa Ortega Diaz, a longtime supporter of the regime who has recently expressed her disappointment with the government's actions. It started gradually with her blaming the police for the high-profile death of a protester, a death the government had blamed on opposition forces. Then, earlier this month, Ortega Diaz came out against President Maduro's plans to rewrite the country's constitution. She not only opposed it, she encouraged everyone to do so.
Germany can fine Facebook up to $57 million over hate speech
Digital rights activists worry that the new law will curb free speech.
Several rapes at Swedish festivals
Swedish police have received several reports of rape after music festivals Friday evening. A 15-year-old girl was raped during a concert at the Bråvalla Festival in Norrköping on Friday night.
Opinion
A Cultural Revolution in Slow Motion
I don't believe in grand historical conspiracies, or in designs that go on over generations. The right suffers from a bad case of "the individualists failed to organize" and the left, by now in its third generation of social dominance, is approaching the sort of behavior and IQ one saw in the last days of the Soviet Union. Or if you prefer, Marxist scientific efficiency has given us in three generations what it took the royal houses of Europe sixteen generations of inbreeding to achieve: an "elite" so profoundly dumb they couldn't pour p*ss out a boot with instructions on both sides.
How The Supreme Court's Trinity Lutheran Decision Could Affect Anti-Religious Laws
In 2012, Trinity Lutheran Preschool ranked fifth out of 44 applicants to a Missouri program that recycles old tires for new playground surfaces. Yet Missouri refused to let the school compete for the grant, pointing to the state's Blaine Amendment-a provision that bans tax money from funding a church in any way-as the reason.
Sex Content on YouTube… For Kids?
Are children being targeted with disturbing and damaging, age inappropriate content on YouTube?
It's as if a hinge were turning. But what door will open?
Not necessarily into a broad beautiful upland. The door may open to someplace dismal. Yet clearly it will be somewhere different. Even the radical Islamists want a reboot because the old formula no longer works. The progressive project is a half step behind, doubling down. They don't realize the Future is over.
Globalism Fail: Not All Governments Are As Nice As Ours
The United States has spent the last four decades – "free trading" away millions of domestic jobs to everywhere else on the planet. Whether accidental or intentional on our part – the gigs left.
Three Thoughts on the Masterpiece Cakeshop Cert Grant
Today the Supreme Court granted review in Masterpiece Cakeshop v. Colorado Civil Rights Commission. This is an important – and dangerous – case for civil liberties. It involves a bakery owner who refused to bake a custom cake for a gay wedding, and Justice Kennedy may well be the swing vote.
Beyond Equality: Imposing Equity
Egalitarian moonbats go even beyond the tyranny of imposing equality. They want to impose equity.
The Original Moonbat Professor: Update on the Insanity of Deborah Frisch, Ph.D.
Before the era of #GamerGate and Twitter bans, before the onset of Trump-is-Hitler madness, there was Deborah Frisch, Ph.D.
California's Descent to Socialism or How the "Nerd Estate" Controls the Rest of Us
California is widely celebrated as the fount of technical, cultural and political innovation. Now we seem primed to outdo even ourselves, creating a new kind of socialism that, in the end, more resembles feudalism than social democracy.
The Communist Cardinals of Pope Francis
He keeps promoting them, both living and dead.
Bottom-Up Cronyism – No Better Than Top-Down Cronyism
Government cutting special deals for special friends – is always obnoxious, obnoxiously bad policy. It takes a lot of money from innocent, unwitting citizens – and hands it to politically-connected cronies. It warps functioning marketplaces – when governments place their massive thumbs upon the scales to tilt the system.
Research Finds Parents Should Question Their Kids' Gender Dysphoria Before It's Too Late
It is one thing to compassionately treat those with gender dysphoria. It is another thing entirely to cause gender dysphoria.