Another "quick takes" on items where there is too little to say to make a complete article, but is still important enough to comment on.
The focus this time: Whose privilege?
First, a little mood music:
Carrying on…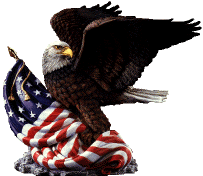 In a case of a blind squirrel finding a nut, a course on "critical race theory and implicit bias" is (allegedly) incorporating the concerns of conservative students…
"American University recently rolled out two separate courses on 'critical race theory and implicit bias,' one of which it is seeking to make mandatory for all first-year students.

"…

" While the course was initially intended to address the apparent prevalence of white privilege in America, another professor leading the course's development said she tweaked its scope after the shocking results of last year's contentious presidential election.

"'I really wanted students to have a debate about this,' professor Angie Chuang noted in the school's press release. 'If you're white, you're privileged, but we just learned about this entire population that's struggling. How do we address that contradiction?'

"Accordingly, Chuang actually solicited the input of one of the few vocal conservative students on campus, Krista Chavez, who leads the school's Network of Enlightened Women chapter and initially had her doubts about the proposed course."
Assuredly, the college will get over this temporary bout of sanity…

Nothing says "diversity" like pressuring people to sign pledges to "embrace diversity" by withholding badges of approval…
"The student government at the University of Colorado-Colorado Springs unanimously approved a resolution in favor of launching an 'inclusive campus campaign' that asks students to pledge to 'embrace diversity.'

"The campaign, led by Student Body President Samuel Elliott, even asks those who take the pledge to wear a smiley-face button around campus to 'visibly show that members of the campus are committed to promoting diversity.'"
Virtue signaling how woke you are with flair. Do you know who else wore flair?

If spiffy badges aren't enough, there are always the social justice retreats and re-education happy fun camps!
"Northeastern University plans to host a three-day retreat where students will have the opportunity to discuss and learn strategies on how to combat power and privilege.

"The 'DISMANTLE Retreat: Deconstructing Power and Privilege' will require students to learn 'to do the work of resisting oppressive power dynamics,' and is open to 'ALL students, regardless of identity,' because 'most of us have privileges that we benefit from.'

"…

"During the retreat, students will discuss their past experiences to understand and recognize their privilege—which organizers define as 'an unearned advantage or exemption from duty as a special benefit or favor based on someone's social identity group membership'— while also working to 'challenge convention and develop astute observations about society.'

"During the retreat, participants will travel around the Boston area to 'explore how privilege manifests in diverse neighborhoods' and examine its 'disparate impact on our fellow community members."

"The retreat advertises itself as an opportunity for 'build community with peers who value social justice and inclusion,' as well as to 'develop knowledge and strategies to contribute toward a more equitable society.'"
It's for the greater good, dontchaknow…
TTFN.