News of the Week for November 20th, 2016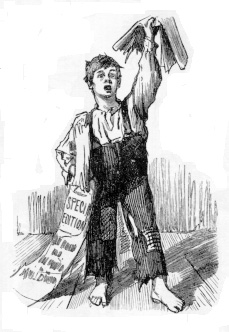 Gun Rights
Our Time Is Now
NRA Executive Vice President and Chief Executive Officer Wayne LaPierre applauds the NRA members and gun owners who achieved a historic accomplishment on Election Day 2016. The determination to defend individual freedom put a Second Amendment supporter in the White House and ensured the future nomination of constitutionally sound justices.The NRA chief cautions though about the threats that still loom, including hundreds of Obama-appointed anti-gun judges and a growing group of anti-Second Amendment elitist billionaires. He notes that they'll continue to enjoy the support of an openly dishonest media that despises our rights. LaPierre also calls for the passage of national right-to-carry reciprocity and an end to gun-free zones. Our time is now, he says, and the coming fights must be met with the same urgency and determined action that sent Hillary Clinton on a permanent political vacation.
Nevadans: Shake it off, stand up, and fight.
Well, after a nail-biting finish, we have learned that Ballot Question One has passed early this morning by less than 1% of the vote. This entire campaign, Bloomberg, his supporters and the liberal media tried to pass this off as an easy victory with an 80% approval rating, and the people of Nevada showed their lies for what they were. We may have lost this battle, but we showed last night that we will continue to fight to defend our rights.
A Handy Guide For Liberals Who Are Suddenly Interested In Gun Ownership
That title isn't joking. This post is aimed at my liberal readers. I'm a libertarian leaning Republican and gun expert, who thinks you are wrong about a lot of stuff, but I'm not writing this to gloat about your loss. For the record, I disliked all the presidential candidates.
Hide the Decline
Environment &
"Green Energy"
It's Time to Stop Spending Taxpayer Dollars on Elon Musk and Cronyism
From Enron to Bernie Madoff, at the end of every great American financial scandal, the totality of the perpetrators' greed seems to be matched only by the public's incredulity at how such a thing could be allowed to happen.
Trump has UN Marrakech climate delegates "terrified"
Right after Donald Trump's election, I spoke to Marc Morano of Climate Depot about the reaction from the environmental lobby.
EPA Speeds Up Rule-making Process Ahead of Trump
Investigation now shows EPA bypassed key laws when rushing water regulations!
U.S. Geological Survey Discovers "Largest Oil Deposit Ever Discovered In America"
An estimated average of 20 billion barrels of oil and 1.6 billion barrels of natural gas liquids are available for the taking in the Wolfcamp shale, which is in the Midland Basin portion of Texas' Permian Basin.
Federal Judge Proclaims a Stable Climate to Be a Fundamental Constitutional Right
Where totalitarianism meets absolute lunacy, there you will find envirofascists
A Trump Administration Is a Catastrophe in the Eyes of a U.N. Climate Conference
Obama's climate policies, or war on coal, helped change several states from blue to red.
COP22 Green Groups: Where's the Money?
The Marrakesh COP22 climate conference has ended – and green groups are just waking up that without US financial support, nobody has committed any money to anything.
Study: UHI in Hong Kong accounts for most "warming" since 1970
How much warmer has Hong Kong's urban area become during the past 4 decades?
Corals survived massive Caribbean climate change – likely to do so again
Half of all coral species in the Caribbean went extinct between 1 and 2 million years ago, probably due to drastic environmental changes. Which ones survived? Scientists working at the Smithsonian Tropical Research Institute (STRI) think one group of survivors, corals in the genus Orbicella, will continue to adapt to future climate changes because of their high genetic diversity.
UK Researchers: Tax Food to Reduce Climate Change
A group of researchers in Oxford University, England have suggested that imposing a massive tax on carbon intensive foods – specifically protein rich foods like meat and dairy – could help combat climate change.
Obamacare
Government in Healthcare
The Veterans Administration Will Not Cover the Cost of Gender Reassignment Surgery
If John decides he'd rather be Joan, he'll have to do it without the Veterans Administration.
Republicans Need to Repeal This Successor to Obamacare
The election of Donald Trump brings conservatives an opportunity to repeal a misguided piece of health care legislation that cost hundreds of billions of dollars, will blow a major hole in our deficit, has led to thousands of pages of regulations, and will further undermine the integrity of the doctor-patient relationship.
Cornyn: We may have ObamaCare repeal ready for President Trump on Day One
Remember "reconciliation"? Democrats used that budgetary device to pass a shell bill in the Senate to head off a filibuster of ObamaCare in early 2010, and then passed the full bill in the House to hand it to Barack Obama for his signature in March of that year. Republicans warned at the time that any legislation passed by reconciliation could be undone by the same method – and they used it to force Obama to veto repeal earlier this year.
War & Terror
Indonesian toddler dies from injuries after church attack
A toddler died from her injuries on Monday, a day after the Molotov cocktail attack on a church in Indonesia's East Kalimantan province.
ISIS Massacres Hundreds as Iraqi Army Battles in Downtown Mosul
Suicide bombers, IEDs, mass graves confront advancing government
How Star Trek and Battlestar Galactica Can Teach the U.S. Navy to Defeat China
How would you punk the U.S. Navy if the lords of naval warfare handed you the keys to, say, China's navy? Well, you might do the obvious thing: read or watch some science fiction!
Russia's 61st Separate Naval Infantry Brigade in the Donbass
The following investigation from Askai707 provides a significant amount of evidence that proves the direct participation of Russia's 61st Separate Naval Infantry Brigade (often referred to as just the "61st Naval Infantry Brigade" or "61st Brigade" in the translation) in the Ukrainian Conflict, particularly in villages near Luhansk in the summer and fall of 2014. Askai identifies about a dozen Russian servicemen who were photographed and filmed in Luhansk at a separatist base in 2014 — many of whom were awarded medals by decree of the Russian President after returning home, and continued serving as active servicemen.
House Passes Bill Blocking Sale of Aircraft to Iran
House Republicans voted Thursday to block the sale of aircraft to Iran, a move GOP lawmakers and some Democrats said would protect taxpayer dollars from being used to finance the export of airplanes to Tehran.
Several WWII shipwrecks have mysteriously vanished from under the sea
The wreckage of six warships and a submarine that have lain on the bottom of the Java Sea since 1942 is now missing, and naval authorities are at a loss to explain the disappearance.
National
Texas County Elects Black Woman Sheriff and Votes for Trump
Voters in a southeast Texas county elected a black, Democratic woman as sheriff while choosing Republican Donald Trump over Hillary Clinton, an unusual result in a year of partisan acrimony.
Green Billionaire Climate Campaigner Tom Steyer Wants Direct Control of Future Democrat Campaigns
As the Democrat blamestorm gathers, billionaire green entrepreneur Tom Steyer, whose reported $75 million of support made him one of Hillary Clinton's largest donors, has suggested that his team should be put in charge of future political campaigns, to avoid the disastrous mistakes of 2016.
Anti-Trump Protests: Proof Of Professional Activist Involvement
In a story from November 12, USA Today writes an article to discredit the idea that the professional activist community is involved with organizing anti-Trump protests. They invite you to meet the protesters. USA today presents them as ordinary people. However, WikiLeaks exposes them as experienced protest organizers and activists.
Rand Paul: Congress set for deregulation spree under Trump
Sen. Rand Paul said Wednesday that he expects a flurry of repeals of Present Obama's regulations by the next Congress and President-elect Donald Trump.
How Trump Closed the Deal With Evangelicals
"Weeping may endure for the night, but joy comes in the morning."
GMU admissions director: You're a "piece of worthless trash" if you hold (conservative) beliefs
The admissions director at George Mason University said that if you believe what groups like the conservative National Organization for Marriage do, you're a "piece of worthless trash."
California high school student beaten up by classmate for supporting Donald Trump
Jade Armenio, a student at Woodside High School in California, was physically assaulted because … she supported Donald Trump for president.
Michael Moore: We should run Oprah, Tom Hanks for president
Michael Moore appeared on CNN's State of the Union Sunday and suggested it was time for Democrats to think about running beloved non-politicians like Oprah Winfrey and Tom Hanks for president.
The Left Freaks Out Over Ken Blackwell, Trump's Domestic Transition Team Leader
For all the times I have criticized Donald Trump on the pages, Democrats and liberals are making it very easy for me to defend him now that he has won the election. The spittle-flecked rage the left has been in since the Associated Press called the election this past Tuesday for Trump is at nuclear levels.
Bakery targeted by Oberlin College #BlackLivesMatter fights back
Community rallies around Gibson's Bakery after student boycott alleging racial profiling in shoplifting arrest.
Oregon Bully Who Took Down Christian Bakery Tossed Out in Election
In 2013, Oregon Democrat Brad Avakian, as commissioner of the Oregon Bureau of Labor and Industries, put a Christian bakery out of business because its owners stood up for their religious convictions. Fast forward to 2016 and Avakian, not unlike many of his fellow Democrats, got served a big slice of sweet justice.
The 71 protesters arrested during fourth night of violent anti-Trump protests in Portland
Police say most individuals arrested failed to comply with several lawful orders to vacate city streets
Donald Trump Protester Speaks Out: "I Was Paid $3,500 To Protest Trump's Rally"
For months now, rumors have circulated the Internet that individuals were being paid to protest at rallies held by presidential hopeful Donald Trump. Today a man from Trump's rally in Fountain Hills, Arizona back in March has come forward to say that he was paid to protest the event.
PacketSled Puts CEO on Administrative Leave After He Threatens to Take Out Trump with a Sniper Rifle
The security firm PacketSled announced on Sunday that it has put its CEO on administrative leave after he threatened to take out President-elect Donald Trump with a sniper rifle. PacketSled defines itself as "a disruptive security company focused on detection, response, and continuous monitoring of advanced threats."
Trump's Cabinet: Ex-NYC mayor Giuliani emerges as favorite for Secretary of State, while President-elect mulls first openly gay UN ambassador and could make Romney's niece second-ever female RNC chair
Giuliani is a shoe-in, sources say, despite lack of foreign policy experience
Thanksgiving Invites Now Ban "Political" Talk. Why Not in 2008, 2012?
We often read about free speech being shut down on college campuses, in workplaces, and in the entertainment industry, but we need to talk about the stifling of speech within families.
Student kicked out of class for disagreeing that Trump election was as bad as 9/11
Women's college loses it when Hillary Clinton loses election
Maryland superintendent gets heat for post-election "anti-white" tweet
Baltimore County (Maryland) Superintendent Dallas Dance is under fire for a post-election (re)tweet that some construed as "anti-white."
Harvard bribes student groups to undergo sexual assault prevention training by biased office
We've seen that even the biggest believers in "rape culture" won't show up to campus training sessions on sexual-assault prevention, so Harvard is taking it a step further.
Mayor de Blasio urges all Americans to continue protesting Trump
Pointing to Donald Trump's recent comments on abortion and controversial appointment of an extremist right favorite to the White House, Mayor de Blasio on Monday urged all Americans to continue protesting the President-elect.
Majority Party: House Republicans Win National "Popular Vote" By Three Million
As the Left grapples with Hillary Clinton's shocking electoral loss on Tuesday, many are pointing to her popular vote "victory" as if it proves something meaningful. It does not. Sure, it's a piece of interesting historical trivia that she will end up receiving more raw votes nationwide than Donald Trump, but presidential elections are decided based on the outcomes of 50 separate popular votes (plus DC, and setting aside the proportional systems in Nebraska and Maine), of which Donald Trump appears to have won 30. Those wins will reap him 306 electoral votes, well over the winning threshold.
Trump's Cabinet: How it is shaping up
Donald Trump appears set to keep his friends close. Very close.
GOP votes to keep Ryan as Speaker
What a difference a week makes.
Now Hillary's Campaign Is Saying She Lost Because WHITE WOMEN ARE "MISOGYNIST"
Jess McIntosh, the former communications director for Hillary Clinton's presidential campaign, told MSNBC's Chris Hayes Monday that the real reason the former secretary of state lost the election is because of white women's "internalized misogyny."
White students create "deconstructing whiteness" club at Pomona
White students at Pomona College have launched a new student group dedicated to "owning our racism" and "deconstructing our whiteness."
Pomona College sends students to protest Trump
A school-funded community outreach center at Pomona College is paying for students to participate in an anti-Tump rally in Los Angeles.
Voting for Trump as a "hate crime"
Watching excerpts from various anti-Trump demonstrations, I saw this sign: "Your vote was a hate crime."
Forced Transgender Boy Quickly Returns To Normal After Removal From Mother's Care
A seven-year-old boy has been removed from his mother's care by the high court, after he was found to be suffering "significant emotional harm" due to his mother raising him as a girl.
Twitter suspends alt-right accounts
Twitter suspended a number of accounts associated with the alt-right movement, the same day the social media service said it would crack down on hate speech.
McConnell reelected Senate majority leader
The Kentucky Republican on Wednesday was reelected the GOP leader "by acclimation by his colleagues with a standing ovation," McConnell spokesman Don Stewart said.
What a Trump administration means for space
A space policy of the administration of President-elect Donald Trump is likely to focus more on human spaceflight, technology development and commercialization, and less on Earth science.
Bernie Sanders, Elizabeth Warren Named to Senate Democratic Leadership Team
The Democratic Party has named two far left-wing politicians to its Senate leadership team. Elizabeth Warren of Massachusetts will serve as the vice chair of the Senate Democratic Conference, while Bernie Sanders, an independent socialist from Vermont, will serve as "chair of outreach."
Putin pulls Russia out of International Criminal Court
Russian President Vladimir Putin signed a decree Wednesday to withdraw Russia from the International Criminal Court, which rules on such grave charges as genocide and crimes against humanity.
Sen. Orrin Hatch considers re-election run, Evan McMullin won't rule out his own bid
Sen. Orrin Hatch says he's seriously considering a run for re-election in 2018 – and he could face a challenge from Evan McMullin, a former Republican congressional staffer who made a last-minute independent push for the White House this year.
Obama's Dreamers Demand Pardons So Trump Won't Deport Them
"We know Trump is lying about immigrants because his lips are moving."
Protest Filed in North Carolina Over Potential Voter Fraud in Governor Race
Decision may not come until after Thanksgiving.
UMass students hold "sh*t-in" for gender-neutral bathrooms
Students at the University of Massachusetts, Amherst are staging a week-long "shit-in," occupying restrooms in an administration building to demand more gender-neutral facilities.
Psychiatry Professor: "Transgenderism" Is Mass Hysteria Similar To 1980s-Era Junk Science
The movement's philosophy qualifies it as a popular delusion similar to the multiple-personality craze, and the "satanic ritual abuse" and "recovered memory" hysterias of the 1980s and 90s.
GOP introduces aggressive bill against China over Hong Kong independence
We've been watching recent events unfolding in Hong Kong with understandable concern. Most prominently, their recent municipal elections resulted in two pro-independence candidates being chosen by the voters. China quickly weighed in, effectively vetoing the results and this week a court in Hong Kong agreed, vacating the offices. These moves are obviously designed to send the message that any pretense of independence for Hong Kong is illusory and China remains firmly in control.
Report: Nikki Haley being considered for Secretary of State
Lotta buzz about this on social media right now, which is understandable. It's interesting in a way that only things that make no sense can be.
LA Times Misreports List of Fake News Sites Which Includes Reliable Conservative Blogs
It's a wonder people don't trust the media…
Iowa Lawmaker Introduces "Suck it Up, Buttercup" Bill for College Crybabies
It would target state universities that use taxpayer dollars to fund election-related sit-ins and grief counseling above and beyond what is normally available to students. Those that do would be subject to a budget cut for double the amount they spend on such activities.
Black Man Gunned Down After Joking He Voted for Trump
A first date went terribly wrong when a man was gunned down outside a bar after he jokingly said he voted for President-elect Donald Trump.
Pence Tells House GOP to Get Ready for Sweeping Legislation
Vice President-elect Mike Pence told House Republicans in a closed-door meeting Thursday to be ready to move a lot of legislation next year.
A Quiet Afternoon With the BBC
Watch out for the Knights of Columbus.
Pluto's Wandering Heart Hints at Subsurface Ocean
Pluto's famous heart-shaped feature caused the dwarf planet to roll over the eons, and this reorientation probably wouldn't have been possible without a subsurface ocean, new research suggests.
Rep. Rohrabacher, Afghan expert, knows Putin, emerges as State pick
With confirmation concerns increasing for President-elect Trump's top two picks to run the State Department, Rudy Giuliani and John Bolton, top officials are now considering California Rep. Dana Rohrabacher, a top House foreign policy expert, according to sources.
Tim Ryan to challenge Pelosi for House Dem leader
Rep. Tim Ryan (Ohio) is launching a challenge to Rep. Nancy Pelosi's (Calif.) long-held position as top House Democrat, he announced Thursday.
Venezuelan Diplomat Joins Chicago Communists Plotting Trump Resistance
A Marxist, a Venezuelan diplomat and an illegal alien headlined a meeting of organizers of the Trump resistance as they announced their plan to shut down Chicago on Saturday and Washington, D.C. on Inauguration Day.
Conservatives Hopeful Pence Will Play Big Role in New Administration
Vice President-elect Mike Pence, the governor of Indiana, asked nearly two dozen fellow GOP governors gathered in Orlando to directly reach out to him on policy matters in the course of the coming Donald Trump administration.
Official says Trump taps Rep. Pompeo for CIA job
President-elect Donald Trump has picked Mike Pompeo – a Kansas congressman – to be CIA director.
Obama Breaks Record for Most Pages of Regulations in Single Year
The Obama administration set a new record Thursday by producing 527 pages worth of new rules and regulations in a single day, bringing the president's Federal Register up to 81,640 total pages for 2016, the most ever.
San Francisco Teachers Union Creates Anti-Trump Lesson Plan
Students who support Trump will be asked to explain how he's not racist.
Students Target Columbia Wrestlers Over Leaked Chat Room Messages
At Columbia, if you refuse to toe-the-party line, activists will come for blood.
You Probably Shouldn't Be Worried About This Colony of Herpes-Infected Monkeys in Florida
Still, there's a colony of herpes-infected monkeys in Florida.
Religious Liberty Protections Stripped From NDAA
Congress may have just removed an important religious liberty provision from a major bill.
Conservative Lawmakers Say Current Welfare System Is "Anti-Family"
With a new Republican administration in tow, conservative lawmakers are renewing their call for welfare reform that incentivizes families rather than punishing them.
White students not allowed to speak at UMich post-election walkout
If someone tries to interview you, "pass it along to another person of color!"
"F*ck your wall, f*ck that puto": Students' vulgar walk out targets "hateful right wing forces"
Students took part in a profanity-laced campus "walk out" at the University of New Mexico on Wednesday evening to stand against President-Elect Donald Trump and what they contend are "hateful right wing forces."
Last Night's "Hamilton" Performance Showed Us How Far We Have To Go
When Vice President-elect Mike Pence attended the hit musical last night, audience members-and the cast itself-refused to show any respect or empathy.
Cast of Hamilton delivers a message to Vice President-elect Pence
Vice President-elect Mike Pence attended a performance of Hamilton Friday night. Pence was greeted with a mix of booing and some applause when he entered the theater in Manhattan.
Judge dashes Merrick Garland's final hopes for a SCOTUS seat
Anybody remember Merrick Garland? Yeah… he was that guy nominated by Barack Obama to fill the empty Supreme Court seat. You may have thought that the issue was dead in the water, particularly with a Republican president on the way in, but there was actually a court case pending which sought to force the Senate to vote on his confirmation. As it turns out, that was met with the same level of success as Hillary Clinton's presidential bid.
Alito: SCOTUS conservatives have lots of opportunities once we get Scalia's replacement
Now that the election has settled the question of who will appoint the next Supreme Court justice, we have spent a considerable amount of time analyzing who might get Donald Trump's appointment. Perhaps a better way to look at that question will be to recall the context in which it gets made. Earlier this week, Justice Samuel Alito laid out the potential agenda for a court in which an originalist replaces the late Antonin Scalia – and reminded the Federalist Society of the bullet conservatives dodged in the election
Manhattan trans-woman charged with raping a minor
A 28-year-old transgender woman is charged with raping a minor. According to court documents, Aliea Rose Brown, who used to go by Albert Allen Brown, identifies a woman but is still legally a man.
Activists Plan "Non-Peaceful" Action At Trump's Inauguration
A collection of radical activists and anarchists pledge to put Washington D.C. in "total paralysis" when "The Donald" gets sworn in as president
Professors call Founding Fathers "terrorists," founding ideals a "fabrication"
A humanities course currently taught at the University of Colorado Colorado Springs teaches that the Founding Fathers were hypocrites, terrorists and money-hungry barons who used hyperbole and fear to rile up the colonists to revolt against England.
Study: Black police officers more likely than white officers to shoot blacks
Michael Rushford of the Crime and Consequences blog calls attention to a new study by John Lott, Jr. of the Crime Prevention Research Center and Carlisle Moody of the College of William and Mary. The two scholars developed a database for police shootings nationwide from 2013 through 2015. Their database is significantly larger and more detailed than the data available through the FBI.
Four Charged in Beating of Man While Onlookers Screamed "Don't Vote Trump"
Has Obama called the victim yet?
Economy & Taxes
Childcare costs skyrocket after minimum wage hike passes
Thanks to Washington voters, folks making minimum wage will soon be getting more money, but will some see that money evaporate as child care costs skyrocket?
International
Migrants bring "Muslim concept of rape slavery" to Austria
Leftists are outraged over the report that a Muslim woman had her headscarf pulled off by a Trump supporter. Except the woman later admitted she'd made up the whole story. Meanwhile, in Austria, here's a true story that didn't get as much attention
Turkey continues roundup of academics, still no progressive academic boycott calls
Maybe they only boycott Israel because its run by Jews, ya think?
NOW SWEXIT? Swedish far-right group SURGE to second most popular party in latest polls
A FAR-right anti-immigration party has surged to joint second in the polls in Sweden, hinting the nation could be on the brink of quitting the European Union.
Ex-Georgian President Saakashvili Says Ukraine Is "Running Against the Clock" to Prevent Another Revolution
Now, he hopes to harness a global anti-establishment movement, which he thinks helped Donald Trump win the White House. The sometimes controversial Saakashvili aims to rid Ukraine of corruption by installing a new generation of politicians who will set the country on an irreversible path to escape Russian influence.
Sweden Introduces Mansplaining Hotline
"Mansplaining," which occurs when a man is suspected of holding a condescending attitude while he explains something to a woman, has become such a serious problem that Sweden felt compelled to do something about it.
Turkey's Erdogan could govern until 2029 under plans to change constitution
President Tayyip Erdogan could govern Turkey until 2029 with expanded executive powers under proposals the ruling AK Party hopes will go to a referendum next spring, officials who have seen the latest draft told Reuters on Wednesday.
In Wake of Brexit, Trump, European Union May Break Apart
The origins of the European Union lie in an attempt to solve the age-old problem of destructive German-French rivalry, which had drawn the old continent in numerous wars over the past hundred years or so, including the Franco-Prussian War, World War I and World War II. But time has marched on, and a much greater threat today is recrudescent Islam, now assaulting Europe in the guise of the "migrant" crisis.
Venezuela food company Polar says owner barred from flying to Ecuador
Venezuelan food company Polar, the South American nation's largest private firm, on Thursday said its owner had been barred from flying to Ecuador on a company plane for a business conference and denounced "harassment" by the state.
Italy Shakeup? Polls Show No For Italy's Referendum to Strengthen Government
A no vote can cause massive trouble for Italy and Europe's economy.
Oxford college is to appoint "class liberation officer" to protect working class students from insults
Working class students at an Oxford University college are to get a "class liberation officer" to protect them from bullying and patronising comments.
Opinion
"I Won"
The Left will not enjoy living with its own precedents.
How I missed the signs of a Trump win: Bill Sternberg
The clues were there all along. They should have made me question the polls.
Trumping the liberal elite: Kirsten Powers
"Cracker Barrel" Americans find their cultural champion in a Manhattan billionaire.
Democrats: Vicious, Violent, Anti-Democratic
Across the country, Democrats disappointed at losing the presidential election are rioting, burning American flags, throwing Molotov cocktails at police officers, hurling bricks through windows, setting fires in urban streets, and attacking random passers-by. We wrote about the riots and posted photos here.
Feminist Roxane Gay Declares: "We Have to Get White Women in Order"
A bestselling feminist author told a national conference that "dismantling patriarchy" requires that women must stop listening to white men.
Be Smart. Don't Even Make Jokes About Killing The President-Elect
A California-based CEO learned a lesson that one would assume would be obvious in 2016: You don't threaten to kill people on social media. You don't even joke about it. And you especially don't threaten to assassinate government officials; most notably a newly elected U.S. president.
Would Trump have won if there hadn't been a vacancy on the Supreme Court?
I have no deep thoughts for you on this but it's worth asking the question since it's interesting and I haven't seen it mentioned elsewhere in all of the post-election counterfactuals. SCOTUS is always an issue for voters in a presidential election but it's typically background noise: Yes, there's a chance — almost a sure thing, really — that at least one vacancy will open up in four years' time, but usually that's an abstract reality, not a concrete one. Supreme Court appointments under normal circumstances are just one in a basket of issues that makes you a member of the party you belong to. If you're pro-life, pro-gun, support smaller government, and so on, you vote Republican and simply assume that the president's Court picks will reflect those priorities.
After Merrick Garland
One of Donald Trump's first acts as president will, I hope, be to nominate a conservative to fill the vacancy left by Justice Scalia. I don't doubt that Trump will pick a conservative, most likely someone from his lists.
At Least the KKK and American Nazi Party Are Happy About Trump's Hiring of Steve Bannon
*Sigh*
Trump should learn from Obama's mistakes: Column
A win is not a coronation, and the presidency is not the only office that matters.
Obama is confusing his personal likability with support for his policies
President Obama appeared to be in full denial of last week's message sent by voters during a press conference in Greece Tuesday. Despite the obvious repudiation to his legacy by having to hand over the keys to the White House to a man he personally campaigned against as "unqualified," Obama continued to espouse the notion that the American people are in full support of his policies.
Humanism and Nonsense Nov13 by Eve Keneinan
It should be fairly obvious to everyone that "humanism" is a religion-substitute.
Yes, @kmo75947, Feminists Do Hate Men
Kelsey Mo (@kmo75947 on Twitter) is a student in the Barrett honors college program at Arizona State University, where she is enrolled in the Walter Cronkite School of Journalism and Mass Communication. She decided to clear up a "misconception" about her radical ideology.
The Philadelphia Inquirer and illegal immigration
If we are going to enforce the immigration laws, we can't be soft-hearted
20 candidates who could run in 2020 – Democrats and Republicans
Sure, after an especially divisive and vitriolic election, many Americans are looking for a break from politics. But for the ambitious, as well as those aggrieved by last week's results, the next presidential election is only 206 weeks away.
Getting Stupid
The Left's descent into childishness and irrationality following Trump's election is as frightening as it is amusing
How Deep Does the Voter Fraud in North Carolina Run?
And on and on and on and on…
How Students and Professors Respond to Real Adversity
The reaction of colleges and universities to Trump's election reveal them to be fundamentally unserious. You want to see how serious scholars behave under actual adversity?
The Transgender Tragedy
I don't normally link to articles that I can't intelligibly excerpt from and summarize, but this is an exception. My American Experiment colleague Kathy Kersten has an article in this month's First Things that you simply have to read.
Political Analysis From Feminist Tumblr
What is missing from this discourse? Well, yes – sanity, of course.
We Know Trump Supporters Would Back Immigrant Legalization If He Did
In an interview this weekend, Donald Trump officially dumped plans to deport all unauthorized immigrants, stating that he would focus only on criminals. Trump didn't specify how he would handle non-criminals, but he shouldn't hold back on advocating full legalization for fear of losing his backers. His earlier attempts at softening show he can maintain their support; in fact, Trump's supporters appear more interested in border security than deportation anyway.
Twitter's "alt-right" purge is like "your phone company cutting you off for talking about conservative things"
On last night's show, I talked about Silicon Valley's war on pro-Trump individuals and websites following the election. I wonder what role one particular Twitter shareholder played in this crackdown…
Why Campaign Finance Rules Make Free Speech Expensive For The Little Guy
By using power, money, and influence to silence dissenting speech, elites go beyond honest political debate and threaten the very nature of democracy.
Six Easy Ways to Identify a Fake News Site or Story
The L.A.Times recently – and quite irresponsibly – posted a list of "fake news" websites, including sites that use "misleading headlines." Many news consumers were outraged to find groups like IJReview.com, The Blaze and this very site listed alongside notoriously false organizations like AddictingInfo.com.
Yes, Silicon Valley is going to double down for the Democrats. Get over it.
There are two conflicting feelings that come over me when I hear stories about extreme liberal bias from companies like Google, Facebook, and Twitter. First, I feel like fighting it. These are sites that are used and often trusted by the masses to deliver information and therefore they should be unbiased as a general practice. Then, I come to my senses.
There Are Still 5 A's in RAAAAACIST!
For more than 30 years, the Democrat Party and the major media (but I repeat myself) have been engaged in a propaganda campaign, the goal of which was to make "Republican" a synonym for raaaaacist!
What Did Pollsters Get Wrong And How Have Voting Blocs Evolved?
Emily Ekins, director of polling at the Cato Institute, joins Federalist Radio Hour to discuss why the 2016 polls were wrong.
Is #NeverTrump Actually Dead?
To many, the #NeverTrump movement died on election night along with Hillary Clinton's presidential dreams.
Is it 2017 Yet? Obama Defends Violent Anti-Trump Protesters: "Do not be silent…"
American leaders are trying to ride out the recent divisiveness – or more accurately, rioting, looting and pillaging – in different ways. While Bernie Sanders conceded that not all Trump supporters are racist meanies, Obama took a different route. When it comes to stirring the pot, Obama can't help himself (see Sheriff Clarke Blasts Obama and #BlackLivesMatter for Race-Baiting). At a recent meeting in Germany he gave a few words of encouragement. To the violent, rioting protesters, that is…
"No One Left to Lie To"
Anyway, the neural pathways of my memory function in an unusual way, so that sometimes I'll be writing and a phrase or image will pop into my mind and — CAZART! — it's like I'm re-living a past experience, complete with the exact emotional reaction I felt at that time.
Cracks Among the Culturati?
"Politics is downstream from culture," Andrew Breitbart liked to argue, and given the near-monopoly of the left on America's cultural scene (Hamilton hecklers anyone?), the ballot box is the only place where the American people get to fight back. So it is worth taking in instances when the cultural world seems to get it, like this sketch on Saturday Night Live last night about the liberal "bubble." Just 2:20 long an worth every second.